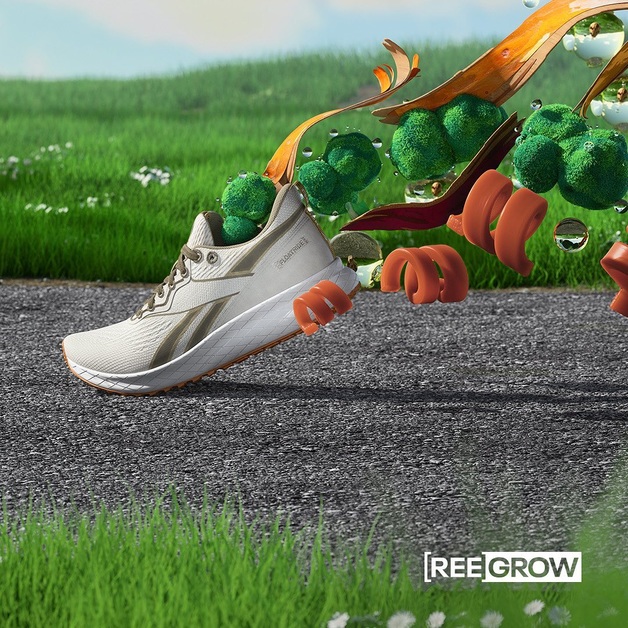 Reebok Releases Plant-Based Forever Floatride GROW
Update 20.10.2020
For those who have waited almost a whole year for the Reebok Forever Floatride Grow, the new silhouette is in fact one of the world's first plant-based running shoes from Reebok. Reebok Forever Floatride Grow is made of eucalyptus bark, algae, castor bean oil, and rubber tree.
Original article 04.12.2019
More and more sporting goods manufacturers are adopting an environmentally conscious orientation and are moving towards the direction of sustainability. Some recycle their sneakers and use the material to make new ones, while others use garbage to make theirs. This shows that well-known brands are changing for the better in order to address the current environmental situation.
Reebok finally jumps on the bandwagon and is gearing up to make its future sneakers just as sustainable as the current ones from reputable brands. While Nike uses natural dyes and FlyLeather and New Balance works with recycled materials and production waste, the new Reebok Forever Floatride GLOW does things differently using plant-based materials.
Reebok's new performance sneaker comes with a neutral hue. But, Reebok's dynamic construction and long-term sustainability make up for this lack of colour. The upper is made of eucalyptus tree fiber, while castor beans are used for the sole and BLOOM algae foam for the insoles.
Don't miss the release of the Reebok Forever Floatride GLOW!
The trend towards sustainable production continues to grow and this is a good thing. But, Reebok apparently still needs time for its new performance plant-based sneaker. The release is being planned for autumn 2020. What do you think of Reebok getting on the sustainability train? Would you give up your regular sneakers for a plant-based one?
Don't miss the next news and get the Grailify app. With it, you always stay up to date.