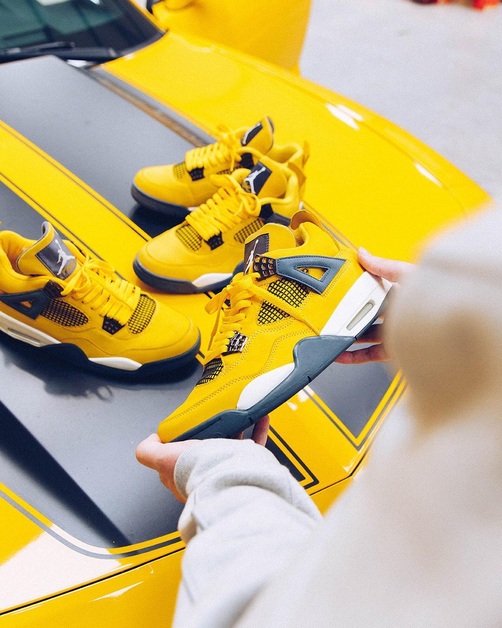 Release Reminder: Air Jordan 4 "Lightning" This Week
Update 27.08.2021
The countdown for the Air Jordan 4 "Lightning" has started. On Saturday, August 28th, the sneaker will drop at 09:00 CEST via Nike SNKRS for 190€. Previously, a few members received Early Access on SNKRS Day.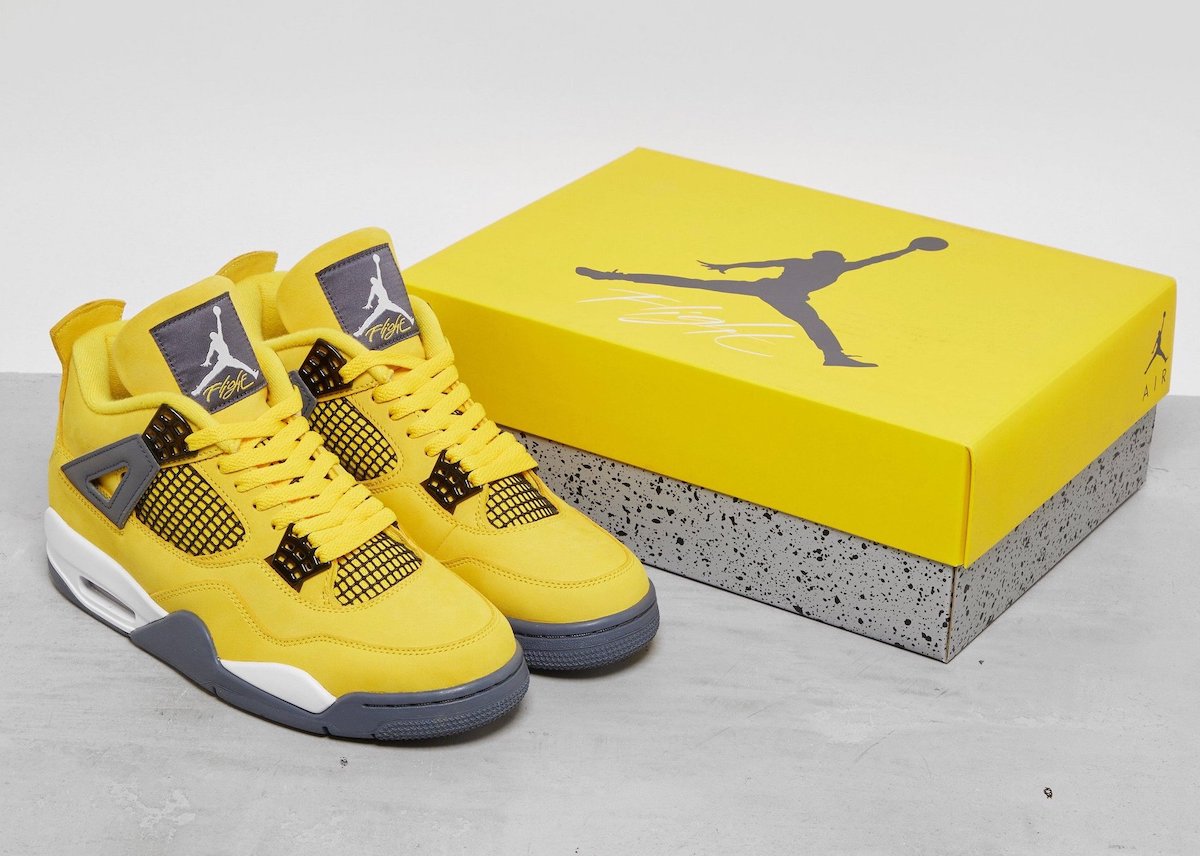 pic by footpatrol_ldn
Update 31.05.2021
Check out these unofficial pictures of the Air Jordan 4 "Lightning"! You can now get a good look at the clean upper, as well as the dark hits, along with the colours that look even more vibrant on the pics. As already known, the sneaker also comes with a separate shoe box. It features the typical "Cement" print in the lower part of the packaging. The potential release date of August 28th still remains.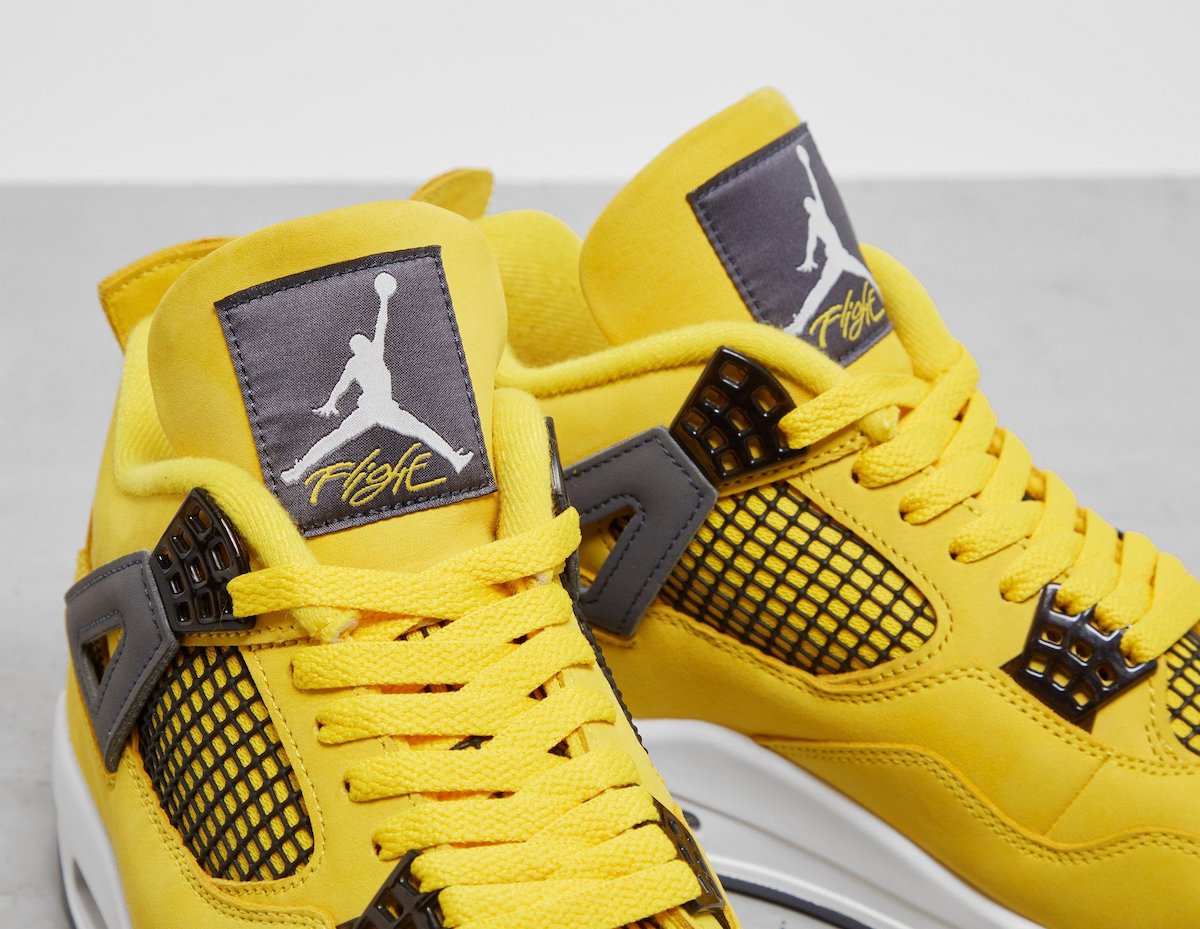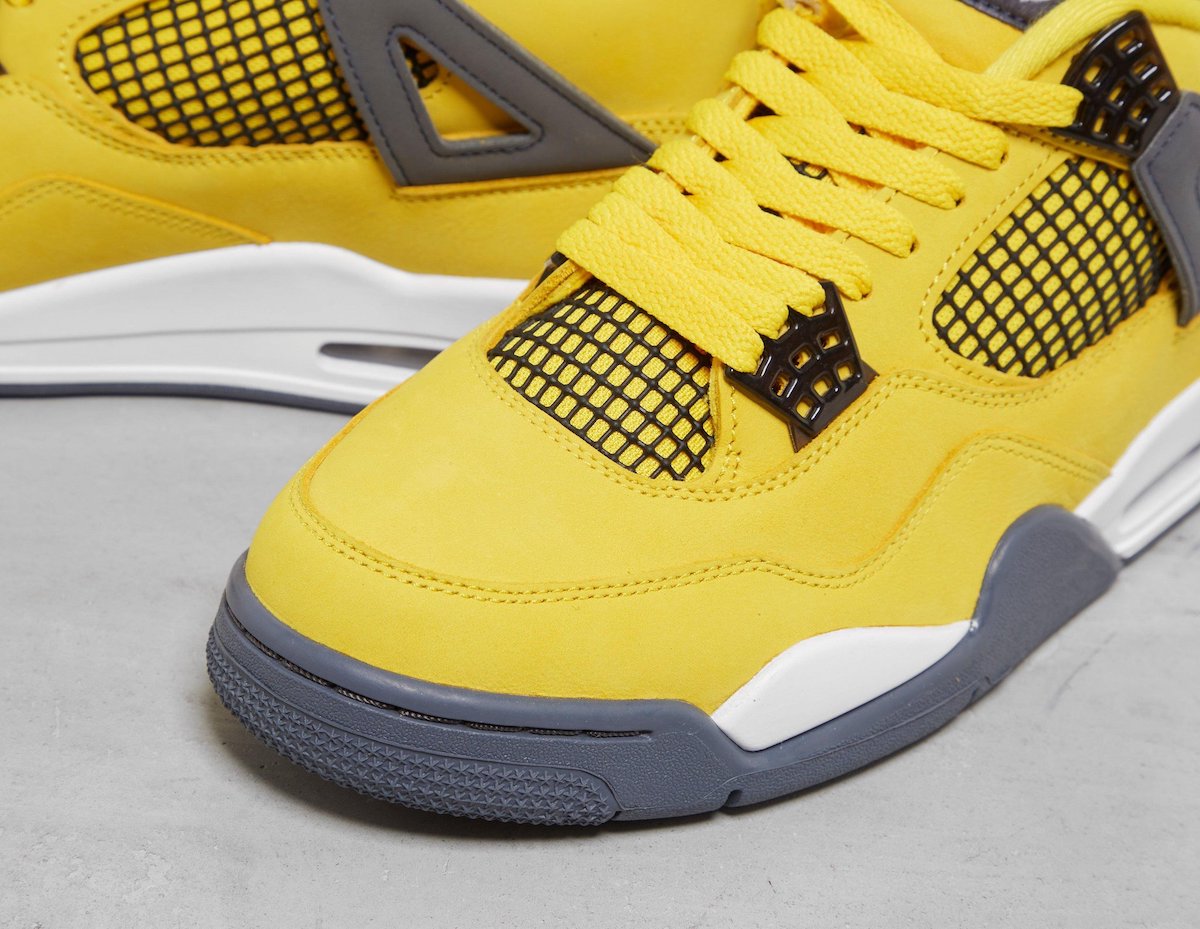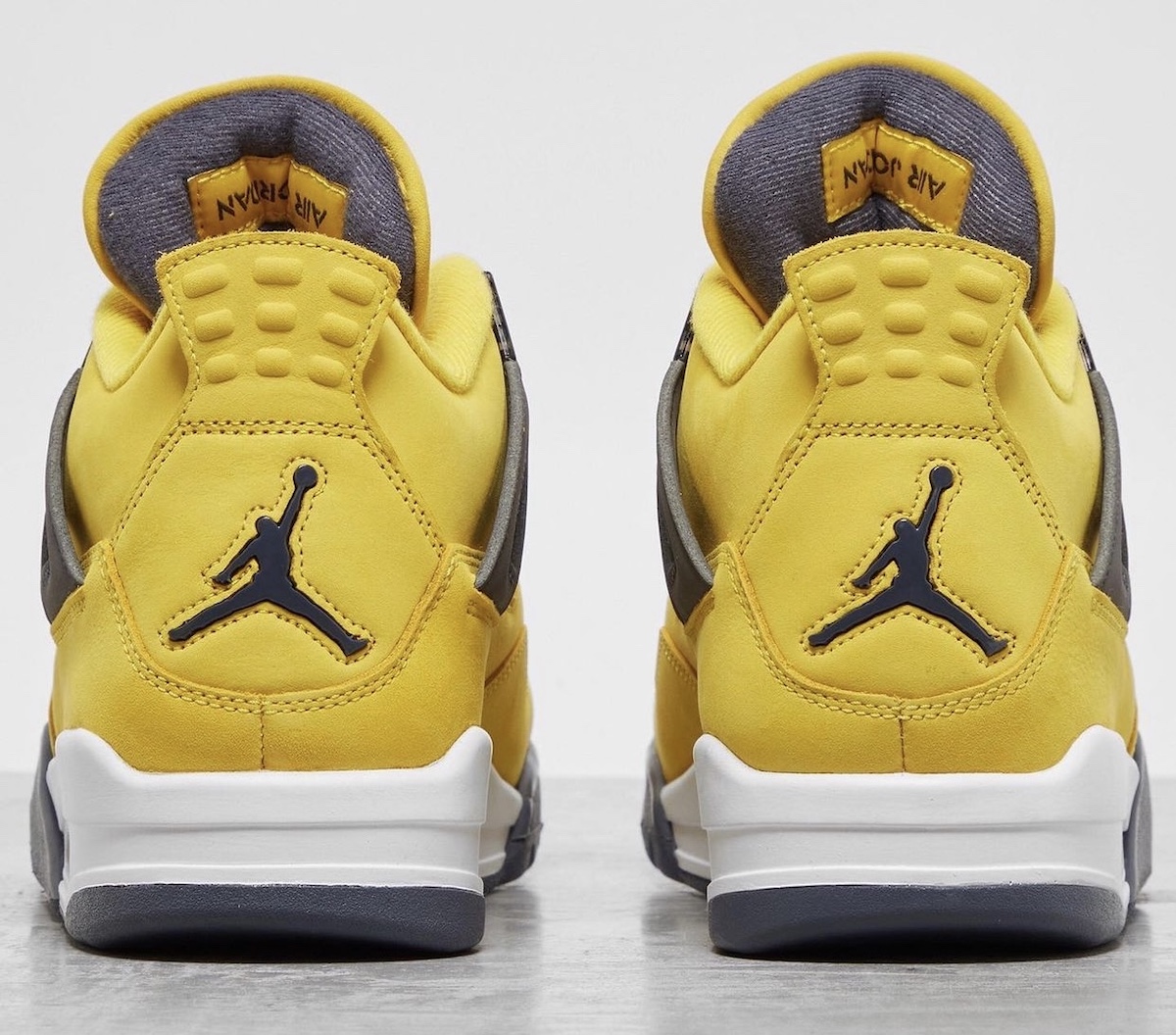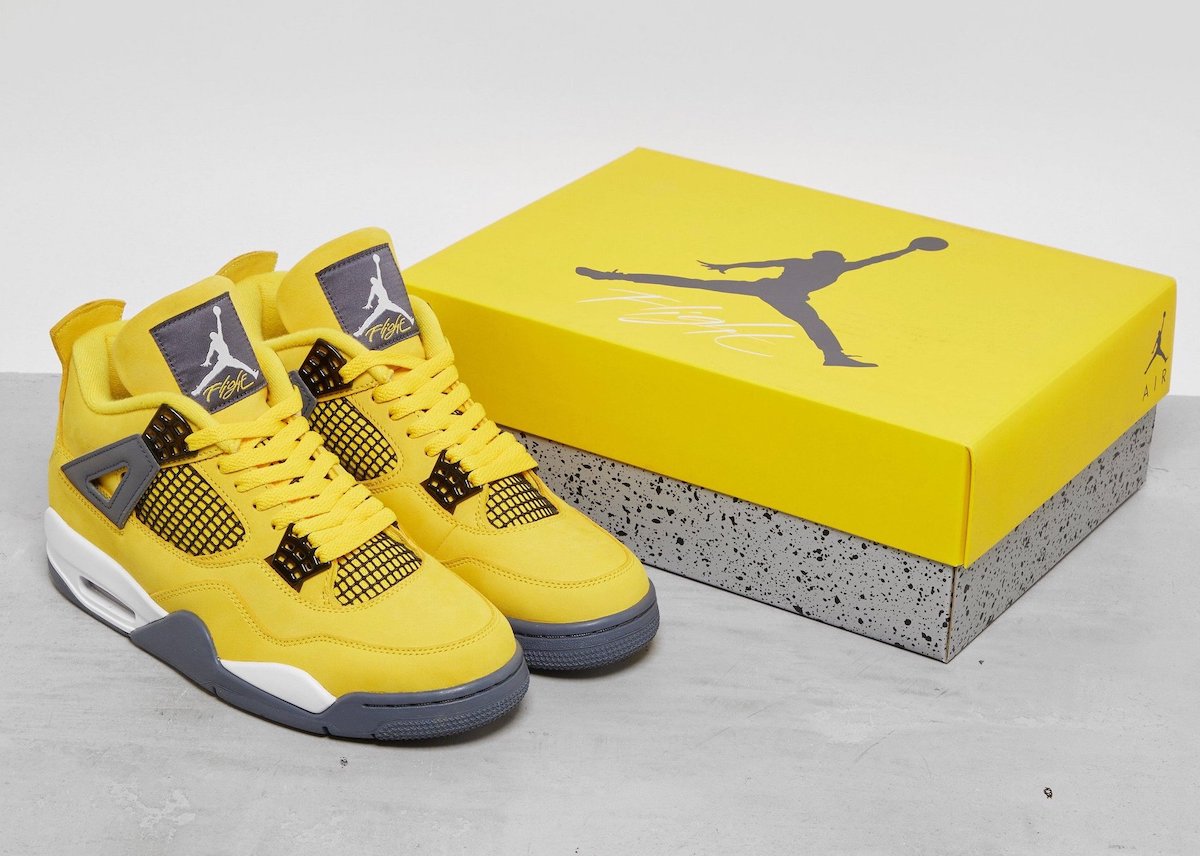 pics by @brandon1an
Update 11.05.2021
Less than a month has passed since the official images of the Air Jordan 4 "Lightning" were released, and now there are rumours about a postponed release date. Originally set to debut on 7 August, the sneakers are now expected to drop on 28 August. We'll stay tuned and let you know when new updates come in.
Original article 19.04.2021
What was a Grail 15 years ago will soon become a common model in just a few months. The legendary Air Jordan 4 "Lightning" was released on August 23rd, 2006 and on August 7th 2021, and the rare iteration is set to drop once again. This time, however, in a higher quantity to cater to multiple sneakerheads and fans.
But why is the Air Jordan 4 "Lightning" so famous? In 2006, Nike, like the rest of the industry, discovered e-commerce. At the same time, it was the return of the Air Jordan 4, the first of its release since the famous "Nike Air" drops of 1999. The 4 Jordans were sold exclusively online and shipped together with a T-shirt.
Because of its eye-catching colourway, the sneakers were highly sought after by fans. Today, a pair comes with a resale price of 2,000€ on reseller platforms like StockX. The 2021 version probably won't reach that value as quickly, but the colourway is very similar to the OG. They have a yellow base and black details.
Don't Miss the Release of the Air Jordan 4 "Lightning" (2021)
Nike uploaded the official images of the Air Jordan 4 "Lightning" (2021) today. According to rumours, however, we will have to wait a few more months for the drop. Insiders believe the sneakers will be released on August 7th.