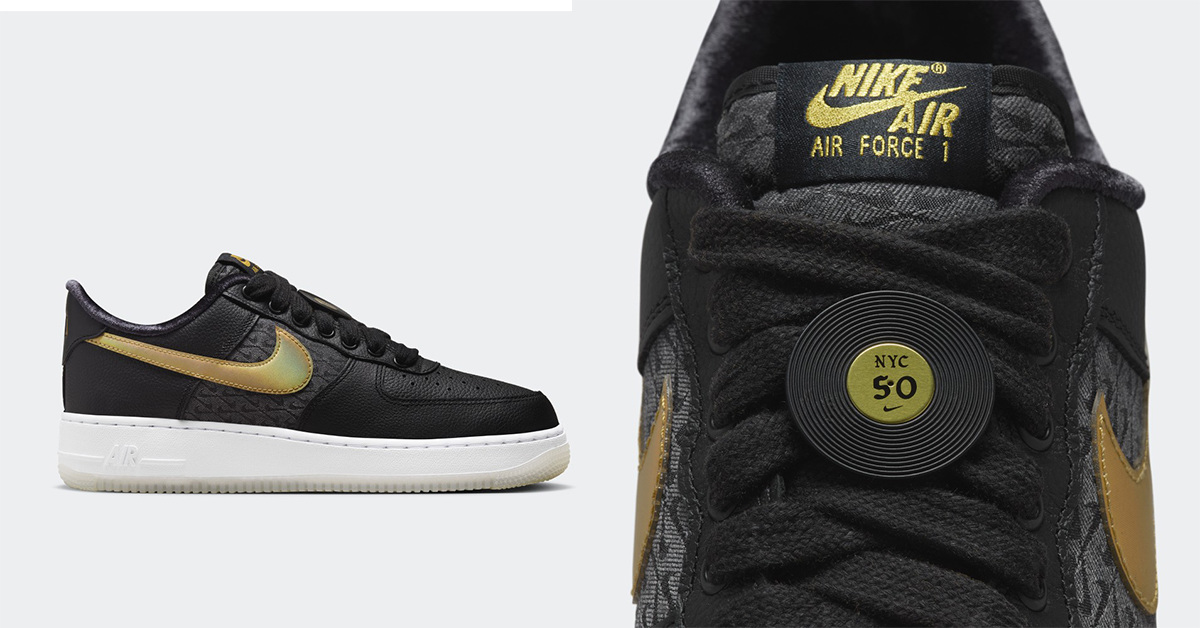 Special Nike Air Force 1 "Bronx Origins" Is a Tribute to the Bronx and the Hip-Hop Scene
Update 31.05.2023

Oops, what happened here? Almost a year ago we reported on the Nike Air Force 1 "Bronx Origins" and even showed you the official pictures. Unfortunately, the sneaker's release here in Europe kind of fizzled out and you couldn't get your hands on a pair anywhere for retail. 

Although the original version never really made it into our shop windows, official images of a black Air Force 1 "Bronx Origins" have now surfaced. Of course, this version again picks up the typical Bronx theme and visualises it with the help of various elements. 

Despite many similarities, such as the Bronx lettering on the outsole, there are some differences to the original. This time the records are in the form of lacelocks on the laces. Also, the Swoosh is now shimmering instead of showing off a carbon pattern. 

Unfortunately, there are still no hints on a potential release date for this Special Edition and uploading the official photos probably doesn't have much to say this time either. But we'll definitely keep you posted and hope we get to enjoy this masterpiece.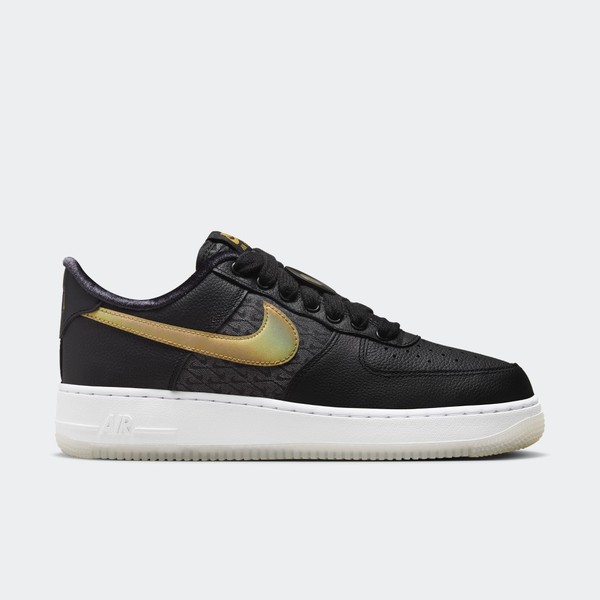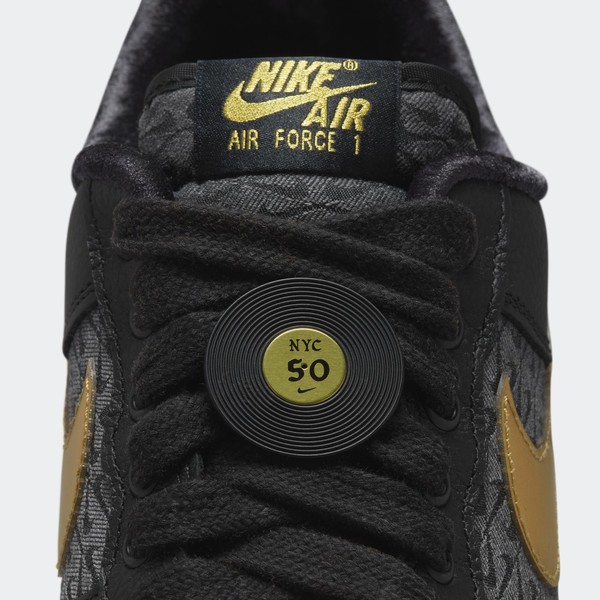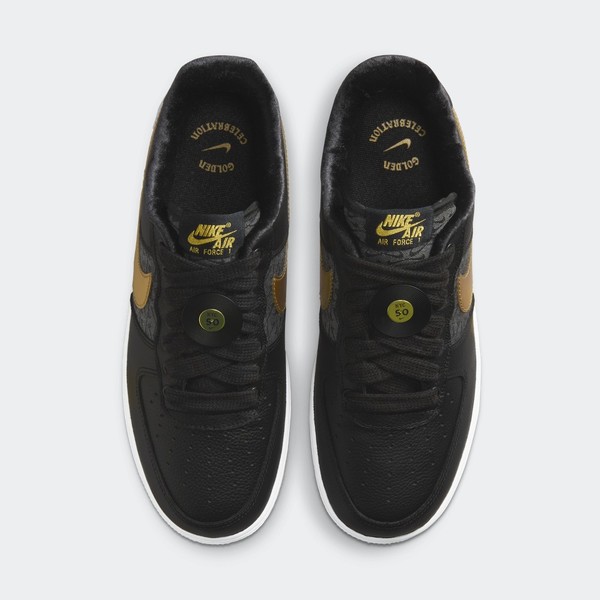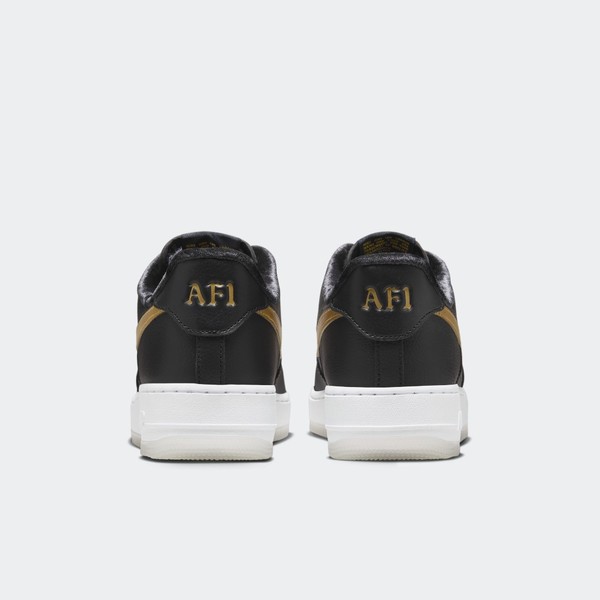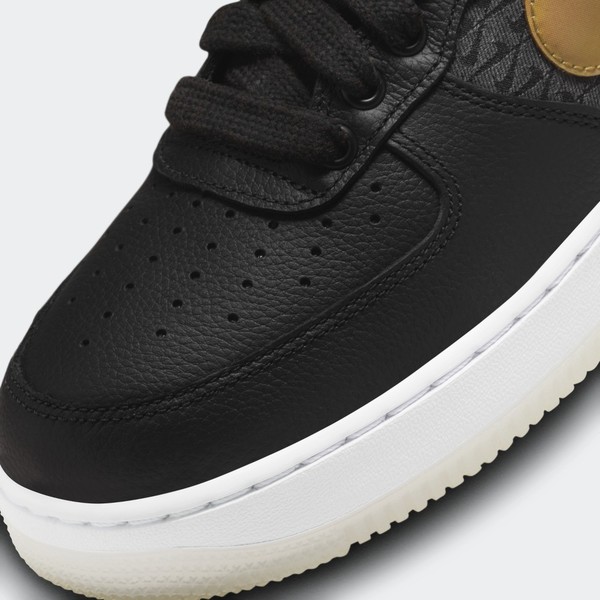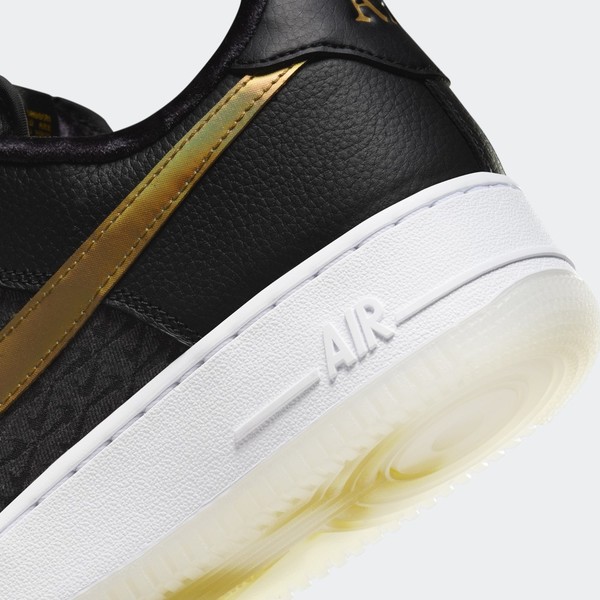 Update 27.06.2022
You can now check out the official images of the Nike Air Force 1 "Bronx Origins" here. Unfortunately, no release date is known yet, but many sneakerheads are probably eagerly waiting for the announcement of the special model.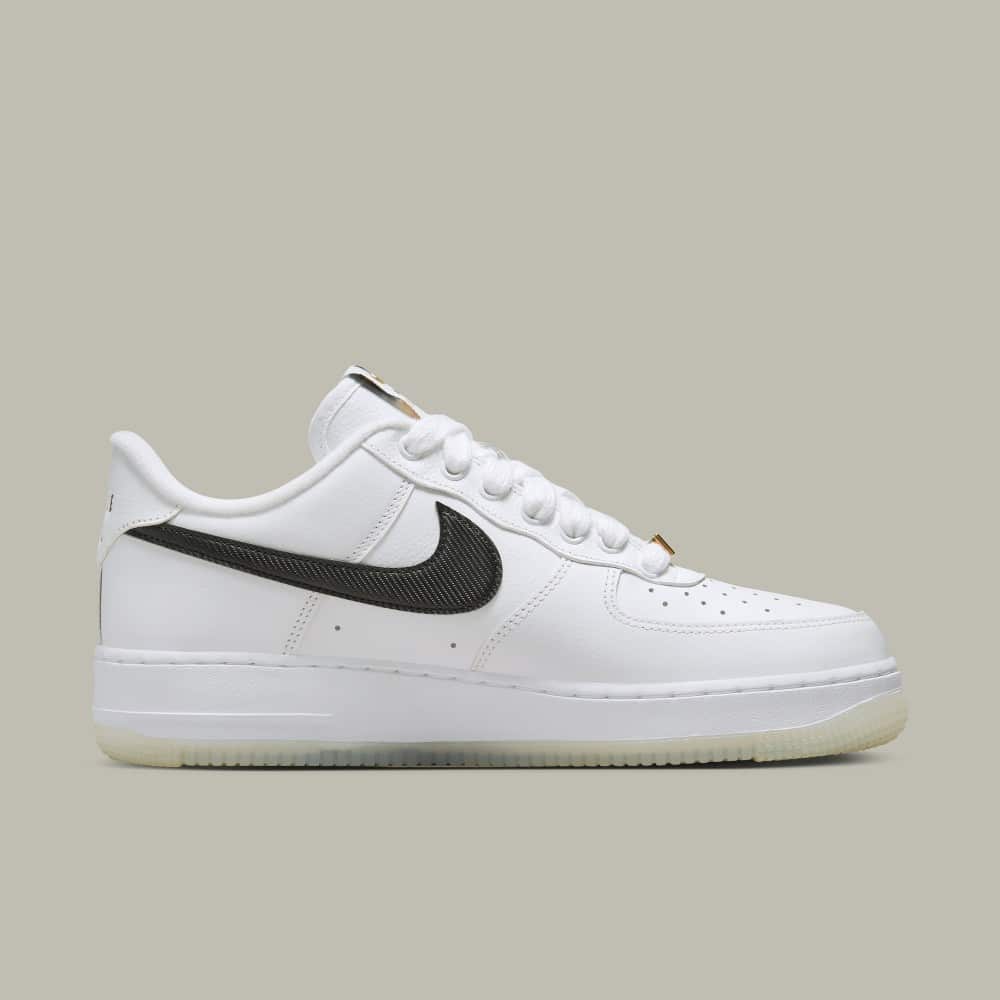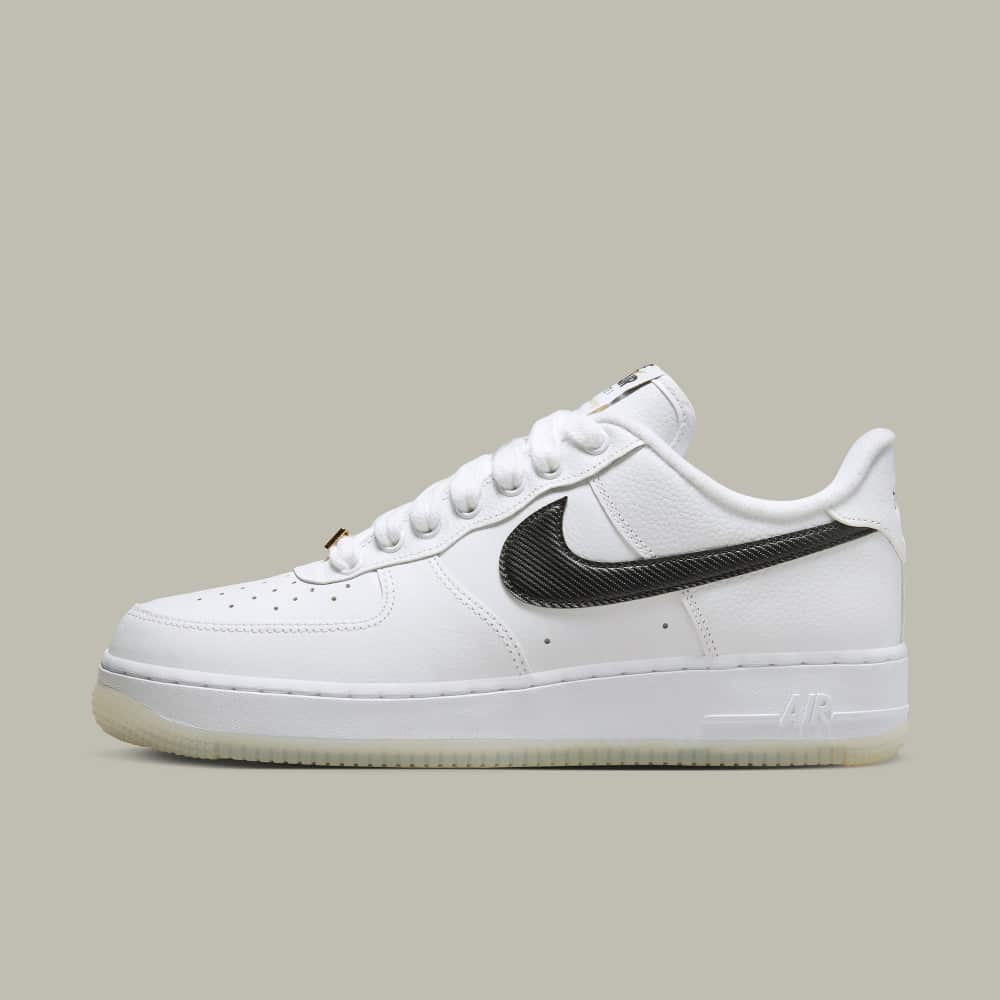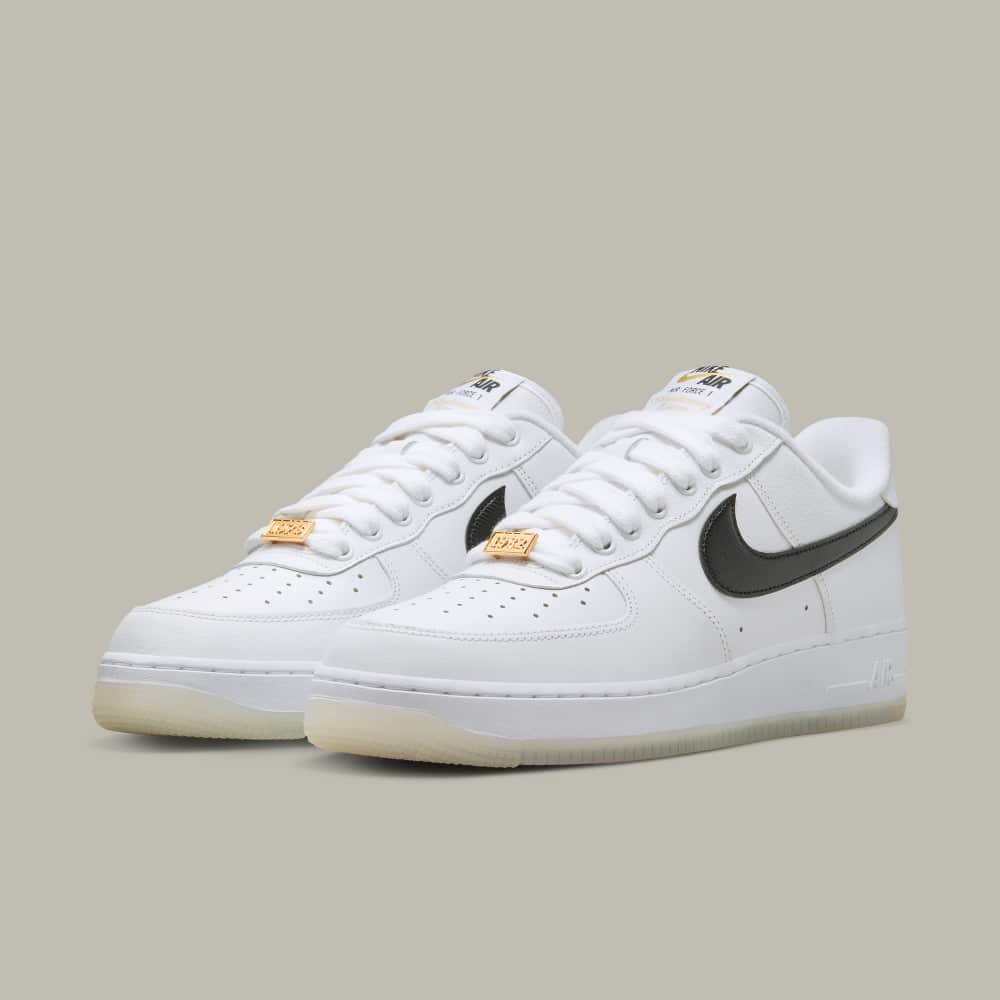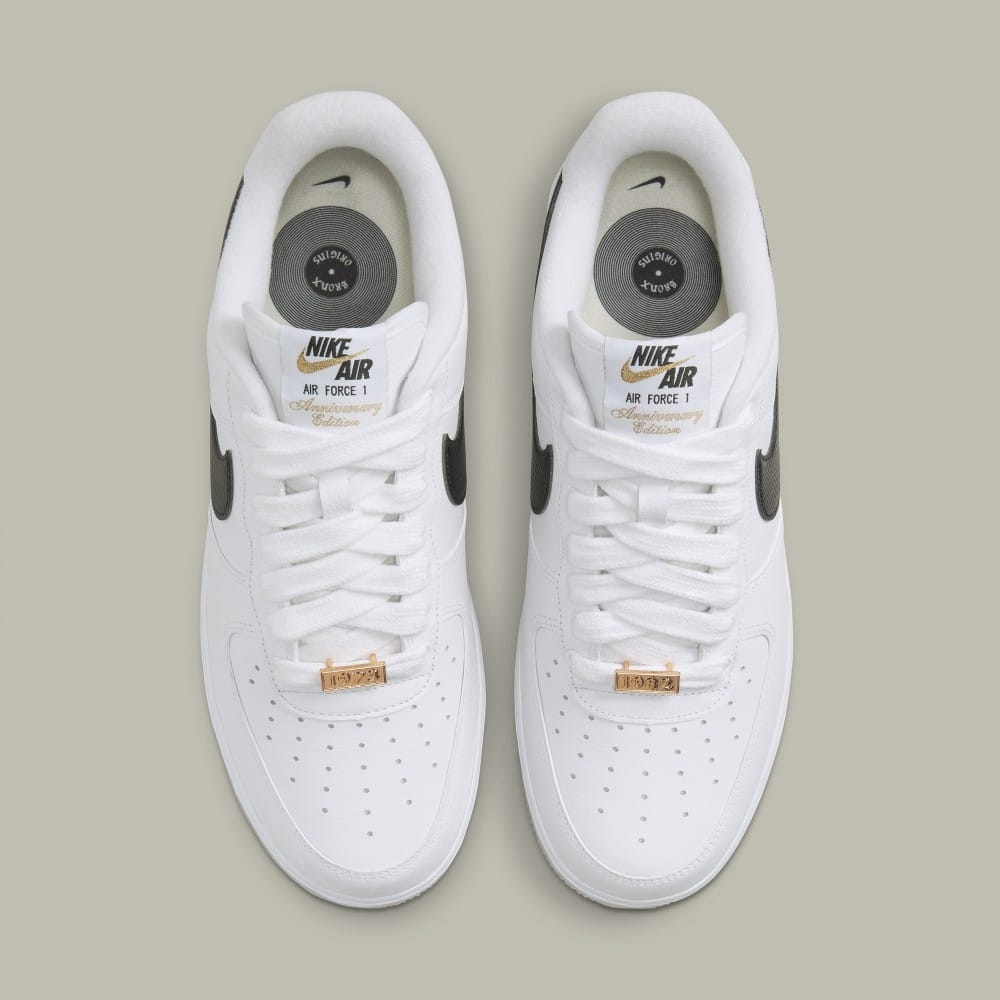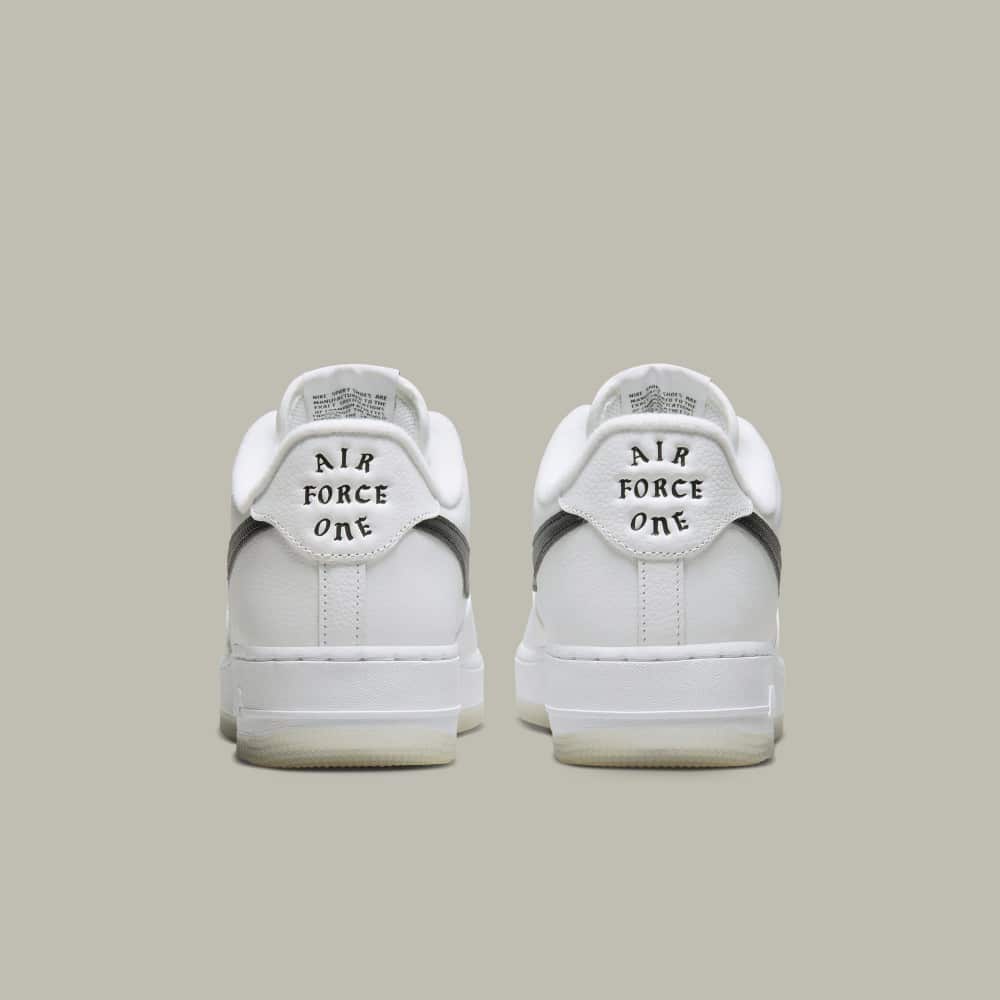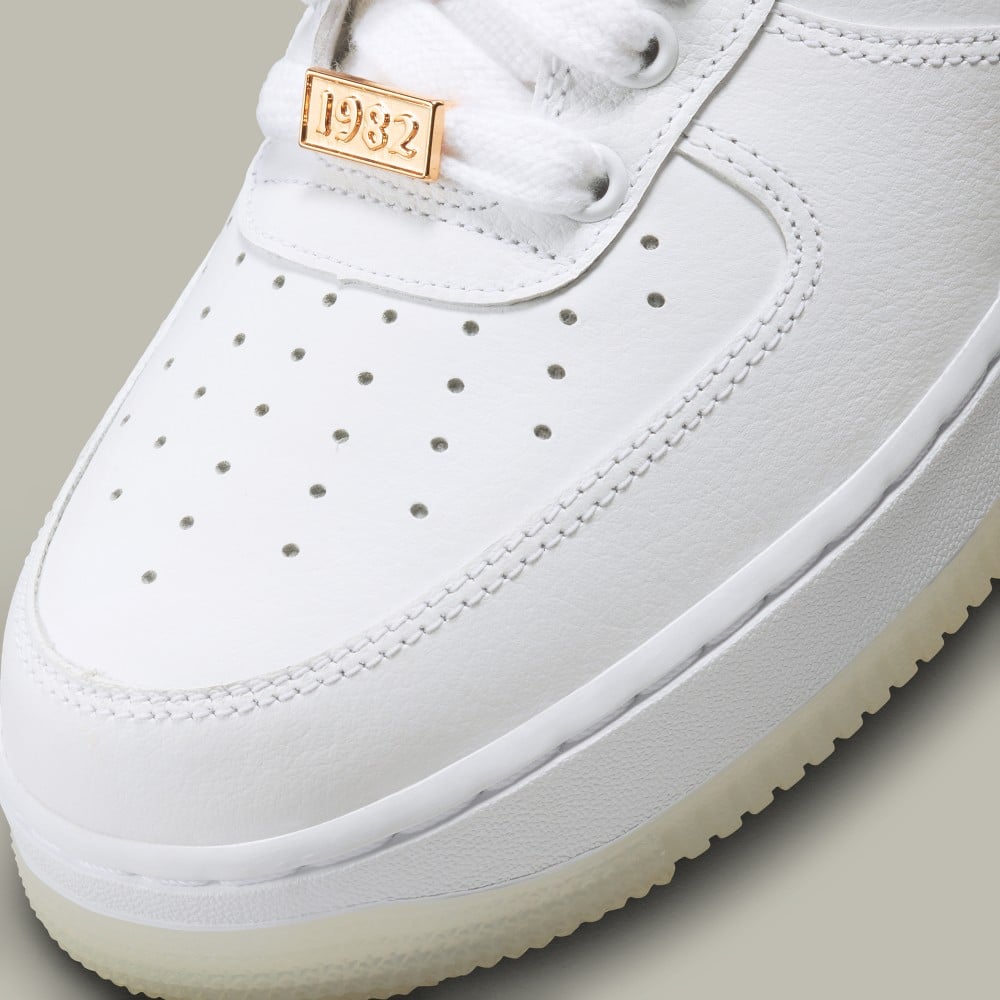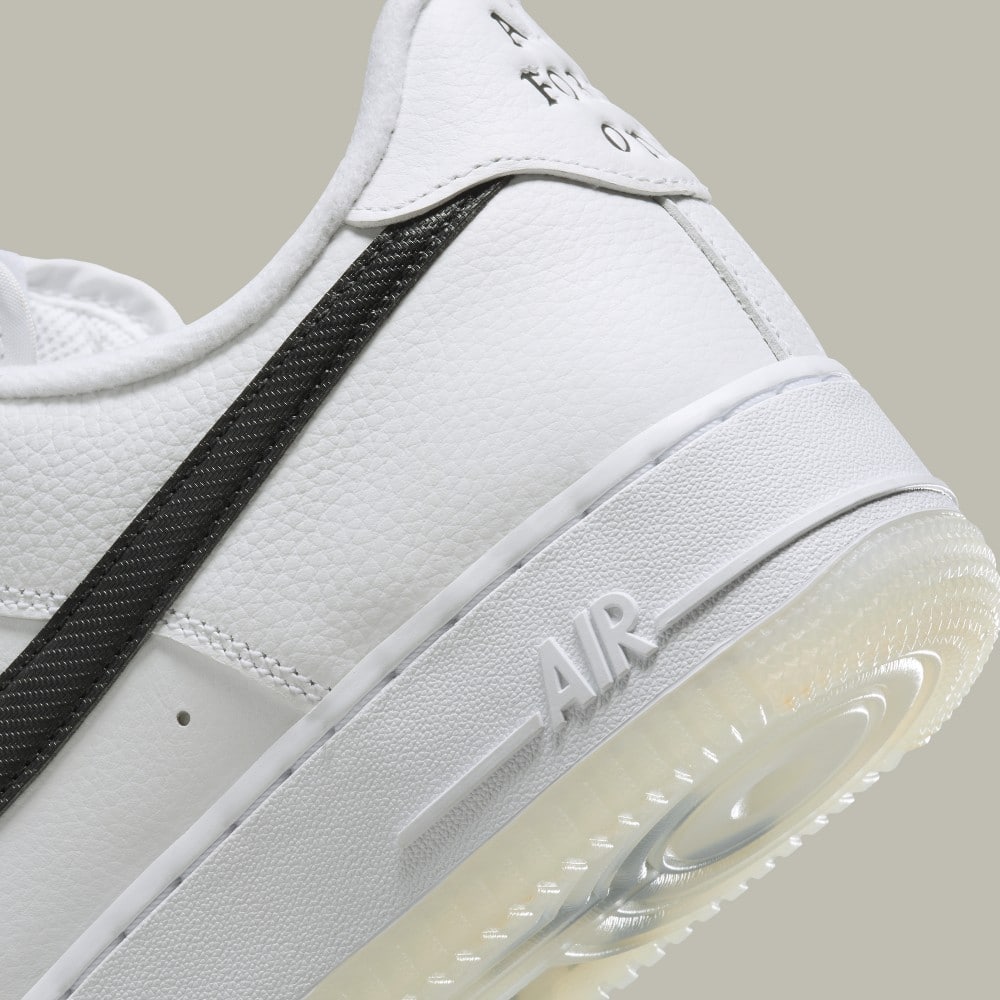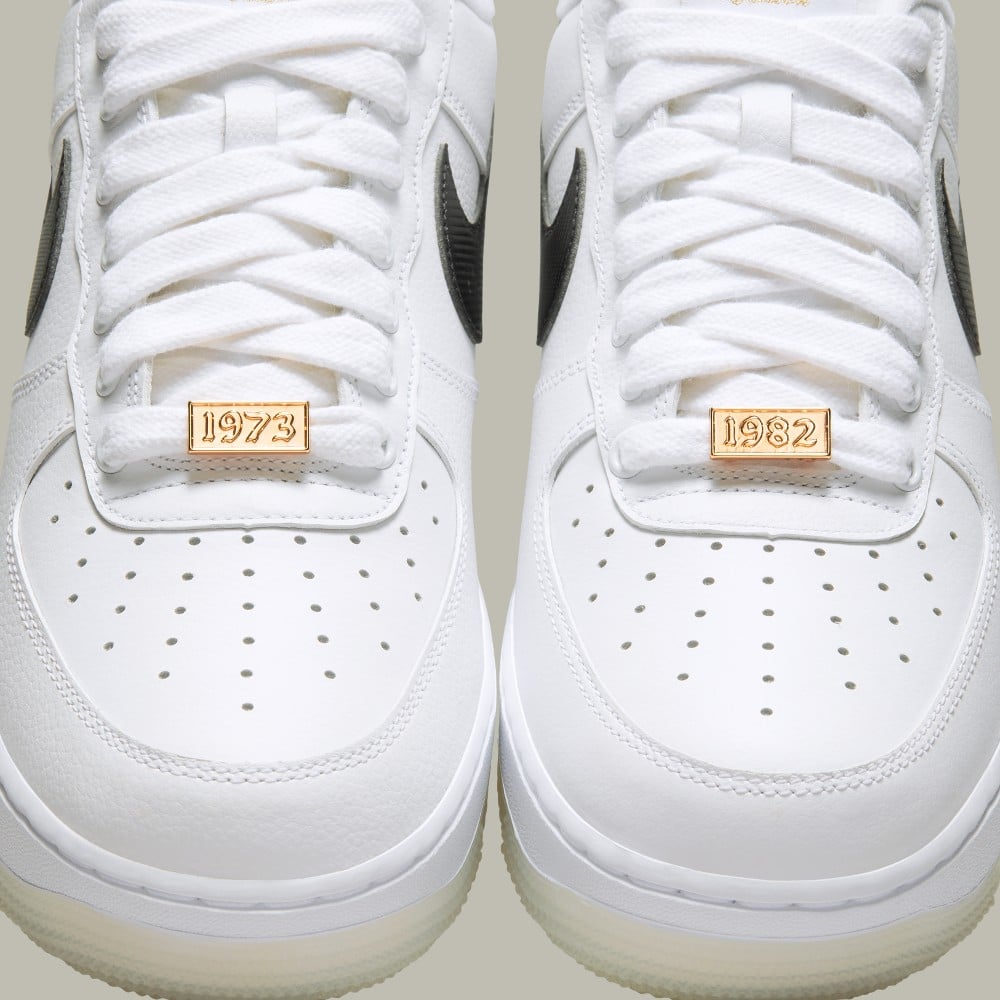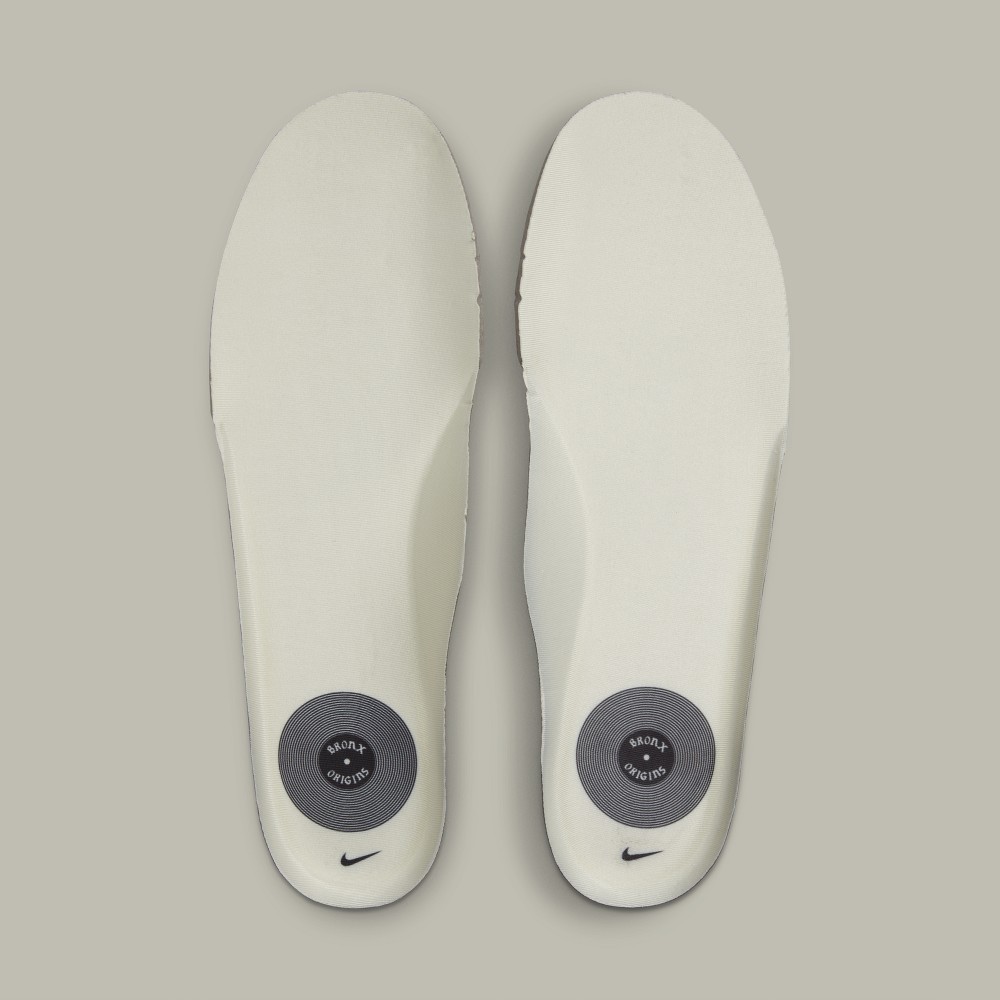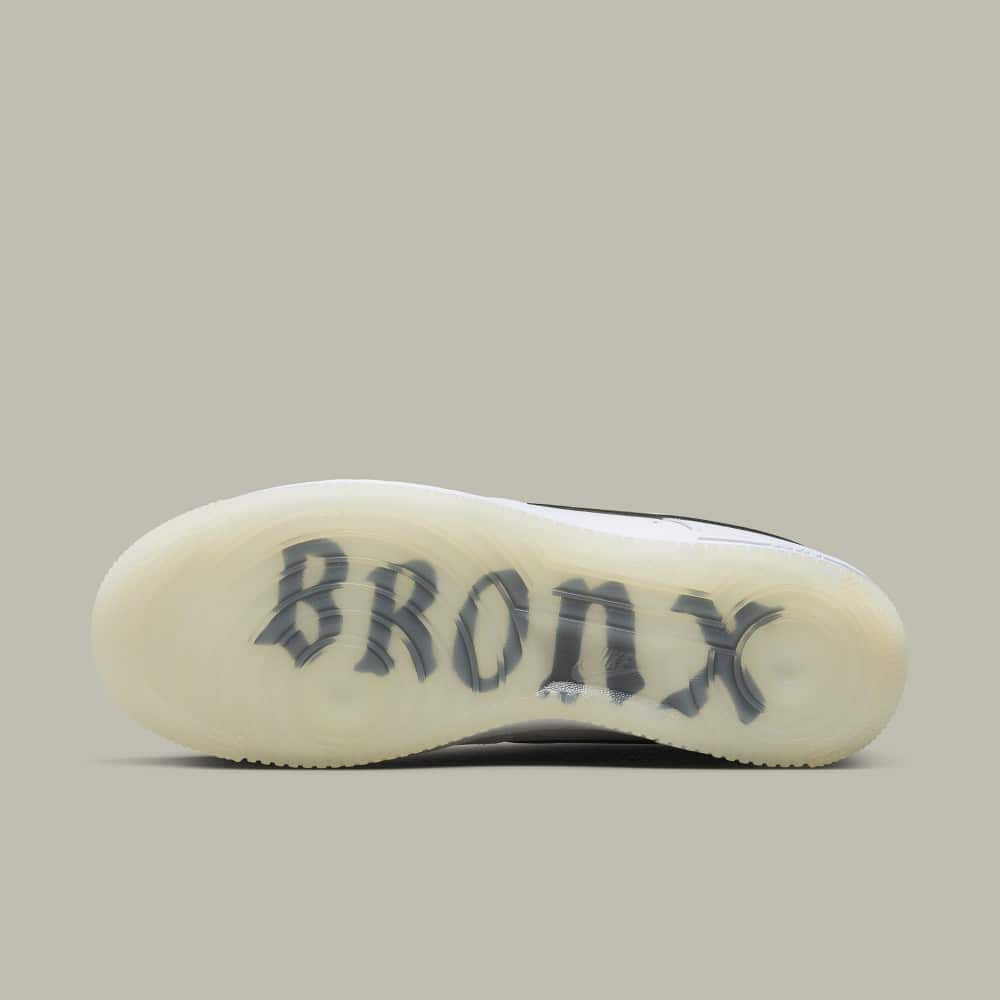 Original article 06.05.2022
Hip-hop, graffiti, breakdancing, and disc jockeying have all played their part in making the legendary
Nike Air Force 1
a favourite sneaker. Bruce Kilgore's iconic silhouette is also linked to many New York neighbourhoods, but its origins are rooted in something much deeper.
The upcoming Nike Air Force 1 "Bronx Origins" pays homage to the culture that surrounds the sneaker. With its black and white upper, the AF1 alludes to the role of the Bronx and the beginnings of hip-hop — its debut. Therefore, gold lace locks with "1973" and "1982" adorn the model, which is surrounded by black Swooshes.


Inside, the colourway is completed with a vinyl record and the text "BRONX ORIGINS". The same phrase is additionally packed onto the bottom of the Nike Air Force 1 "Bronx Origins" and made visible with transparent outsoles. It is also assumed that the sneaker is part of the Anniversary Edition series. Typical brandings adorn the tongues here.


Don't Miss the Release of the Nike Air Force 1 "Bronx Origins"
The Nike Air Force 1 "Bronx Origins" joins a series of other special sneakers. Nike hasn't confirmed the model yet, but rumour has it that the shoes will be released soon.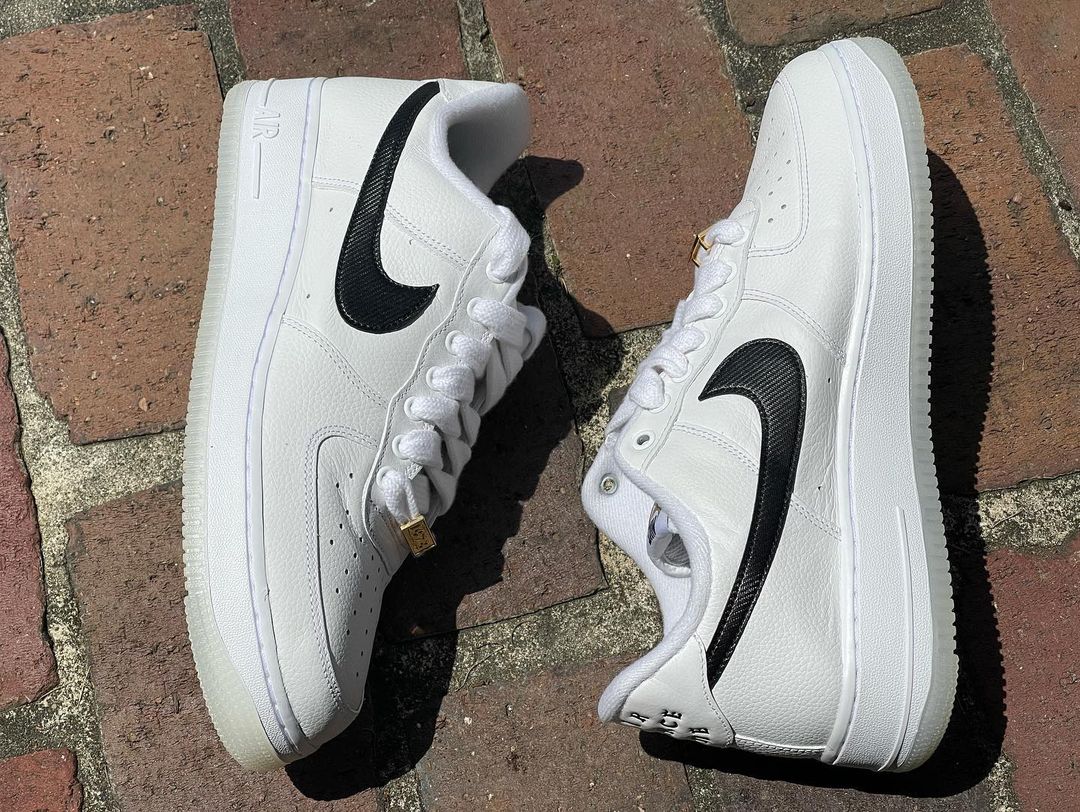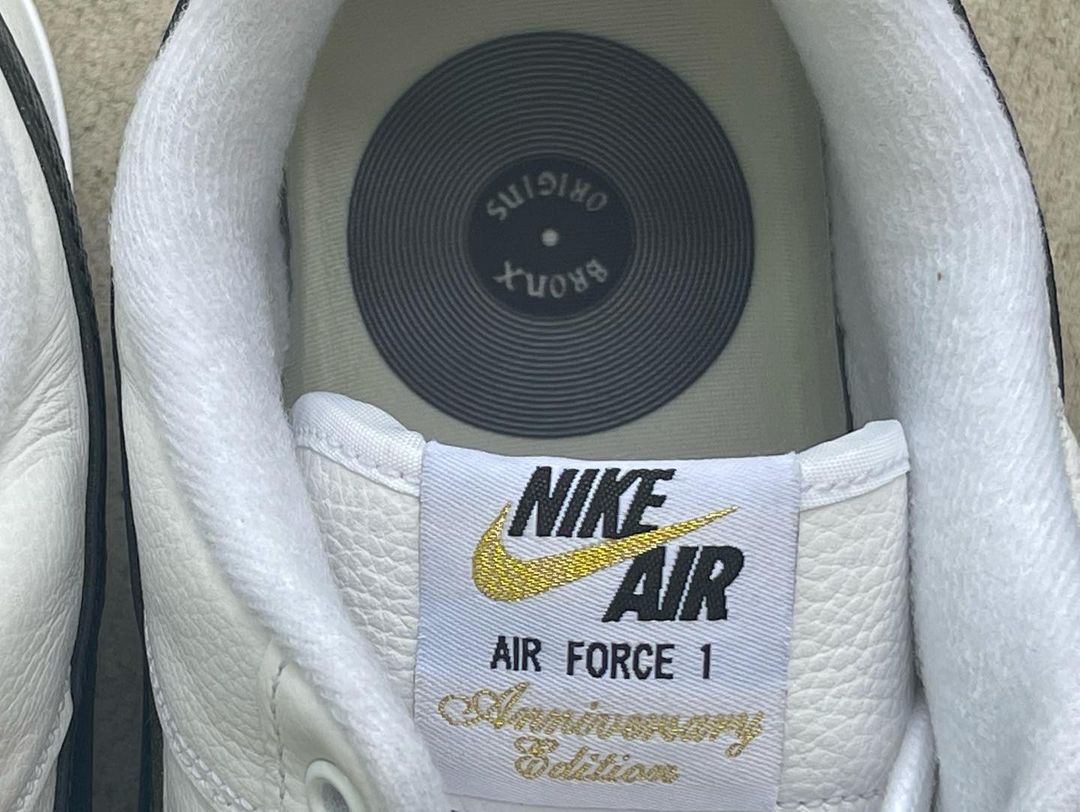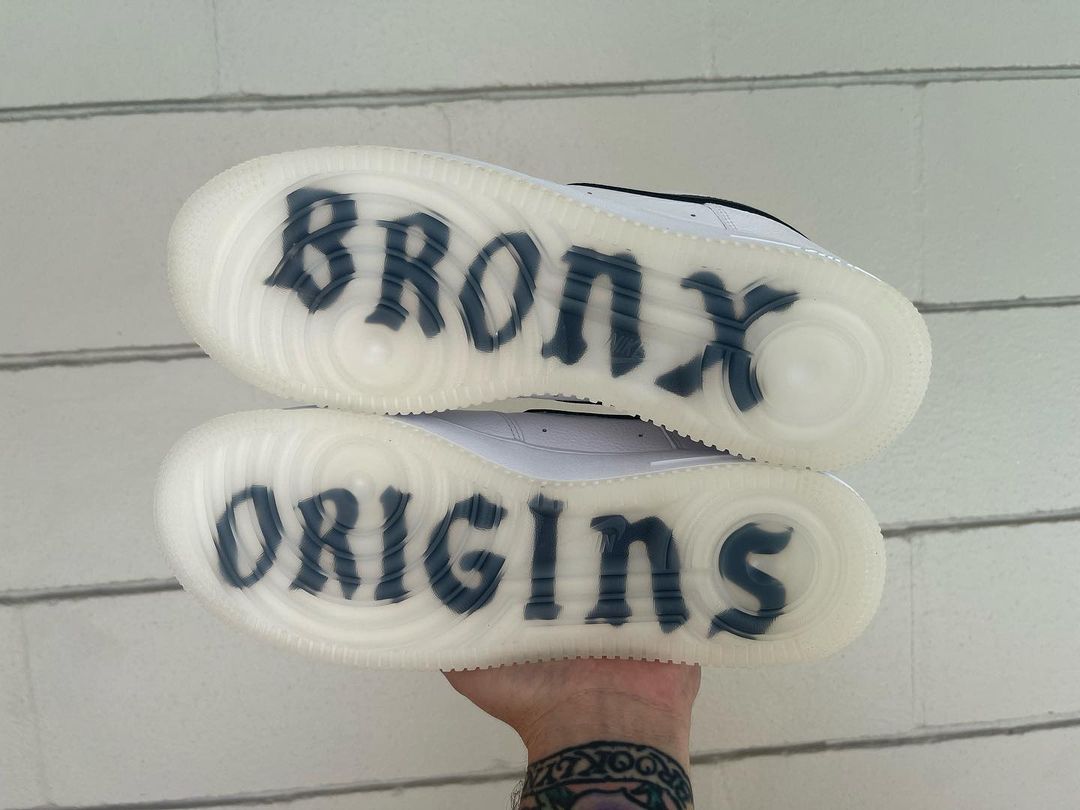 pics by @teddyssole