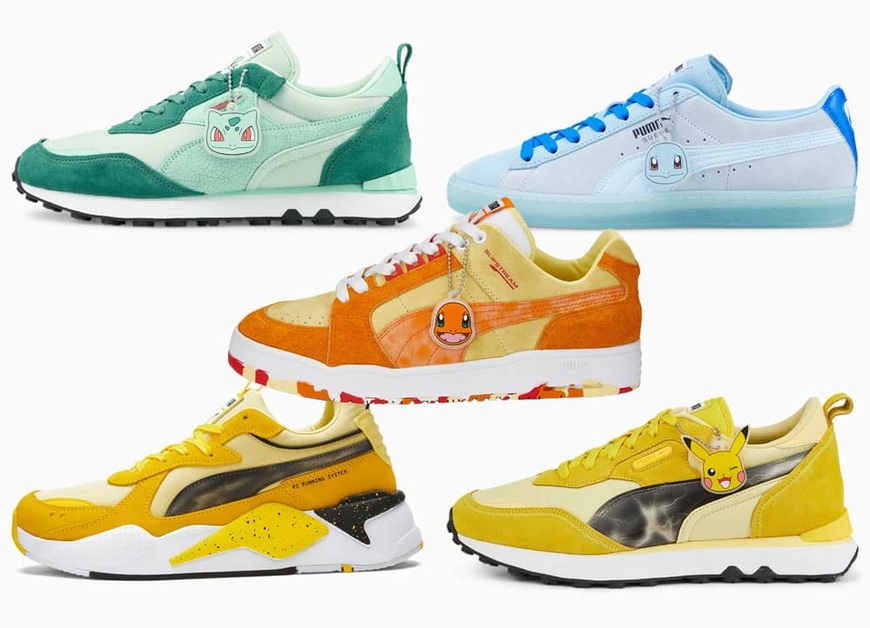 Starter Pokemon from Kanto appear in the Pokemon x PUMA Collection
Update 08.11.2022
PUMA is now unveiling the entire Pokemon collection. A new surprise has been provided by another Pokemon that expands the sneaker pack. Gengar is part of the Pokemon x PUMA collection and inspires the PUMA TRC Blaze Court. Check out the latest pics below and don't miss the drop on November 12th at the PUMA online shop and selected retailers like Foot Locker.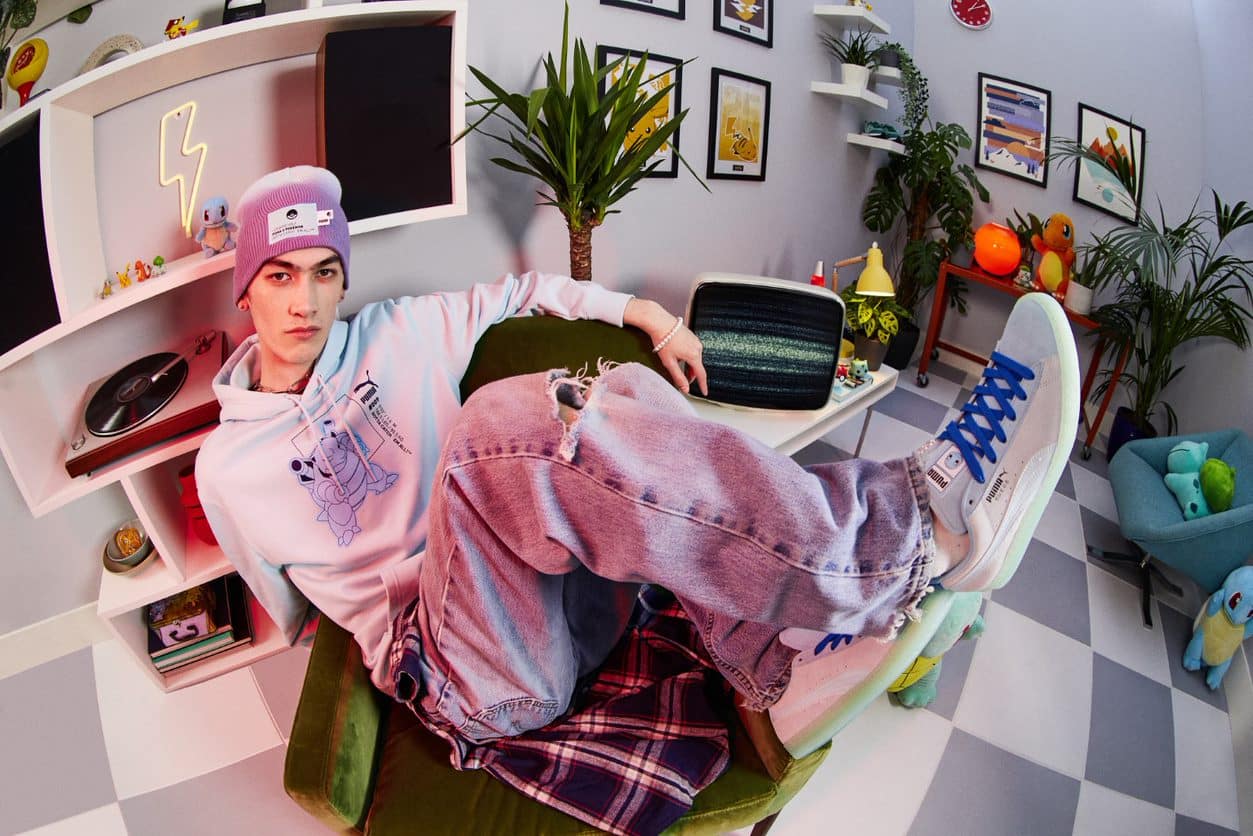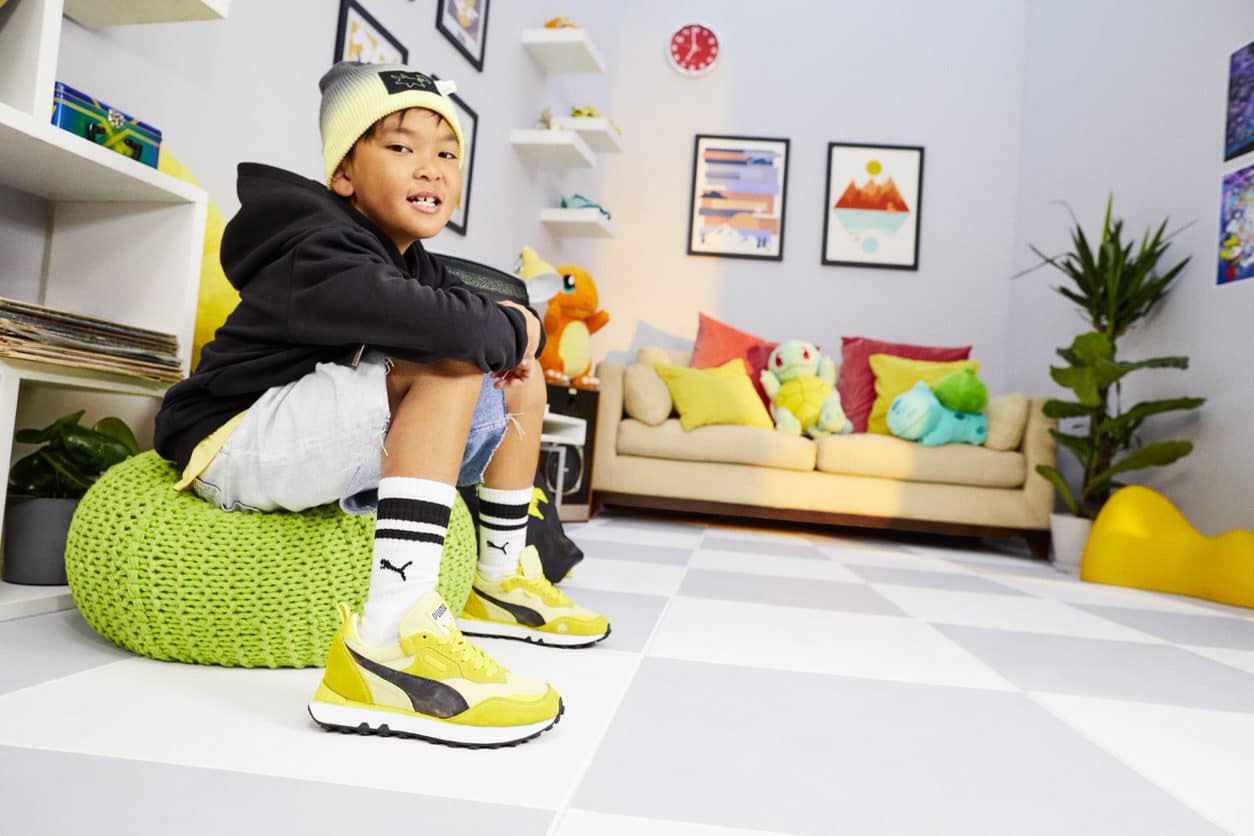 Original article 02.11.2022
Since its introduction in the late 1990s, the Pokémon franchise has enjoyed immense popularity and includes video and card games in addition to the long-running anime series. The hype surrounding the so-called Pocket Monsters continues into 2022. German sportswear manufacturer PUMA is now honouring this with a new Pokemon collection.
The five-piece Pokemon x PUMA collection is inspired by the original Kanto starter Pokemon Pikachu, Glumanda, Bisasam, and Schiggy. They appear on the Slipstream Lo, Suede, two Rider FV, and RX-X sneakers.
Of course, each pair from the Pokemon x PUMA collection will feature the signature colours of the respective Pokemon. Bisasam's Rider FV comes in green, the Slipstream Lo gets the fiery details of Glumanda, Schiggy's water blue covers the Suede, and Pikachu inspires the Rider FV as well as the RS-X. Other highlights include the printed insoles and co-branding on the tongues.
The Pokemon x PUMA Collection Drops on November 12th
We haven't seen the Pokemon x PUMA collection yet, but the sneakers are supposedly dropping on November 12th. Keep an eye on the PUMA online shop.