Supreme Fall/Winter 2021 Collection
Update 22.12.2021
Just before Christmas, Supreme drops another fierce collection with a partner. The Supreme Fall/Winter 2021 Collection Week 18 features a multi-piece capsule with Dickies. Together, the labels drop quilted jackets, trousers, and cover-alls in four colours. The week is also said to be all about Supreme winter t-shirts, but the company hasn't confirmed that yet. Accessorising the week, [email protected] and Supreme will be releasing their "The Crow" collection. The Supreme x Dickies collection, as well as the other pieces, will be available in Supreme stores and online at supremenewyork.com from December 23rd.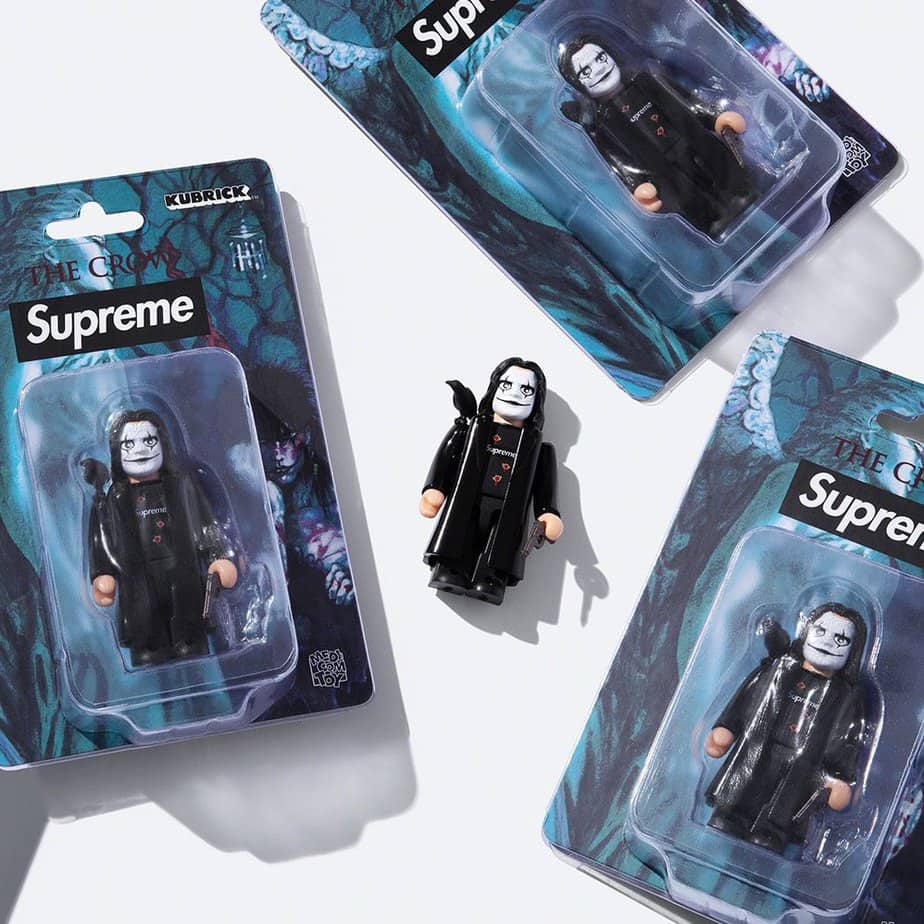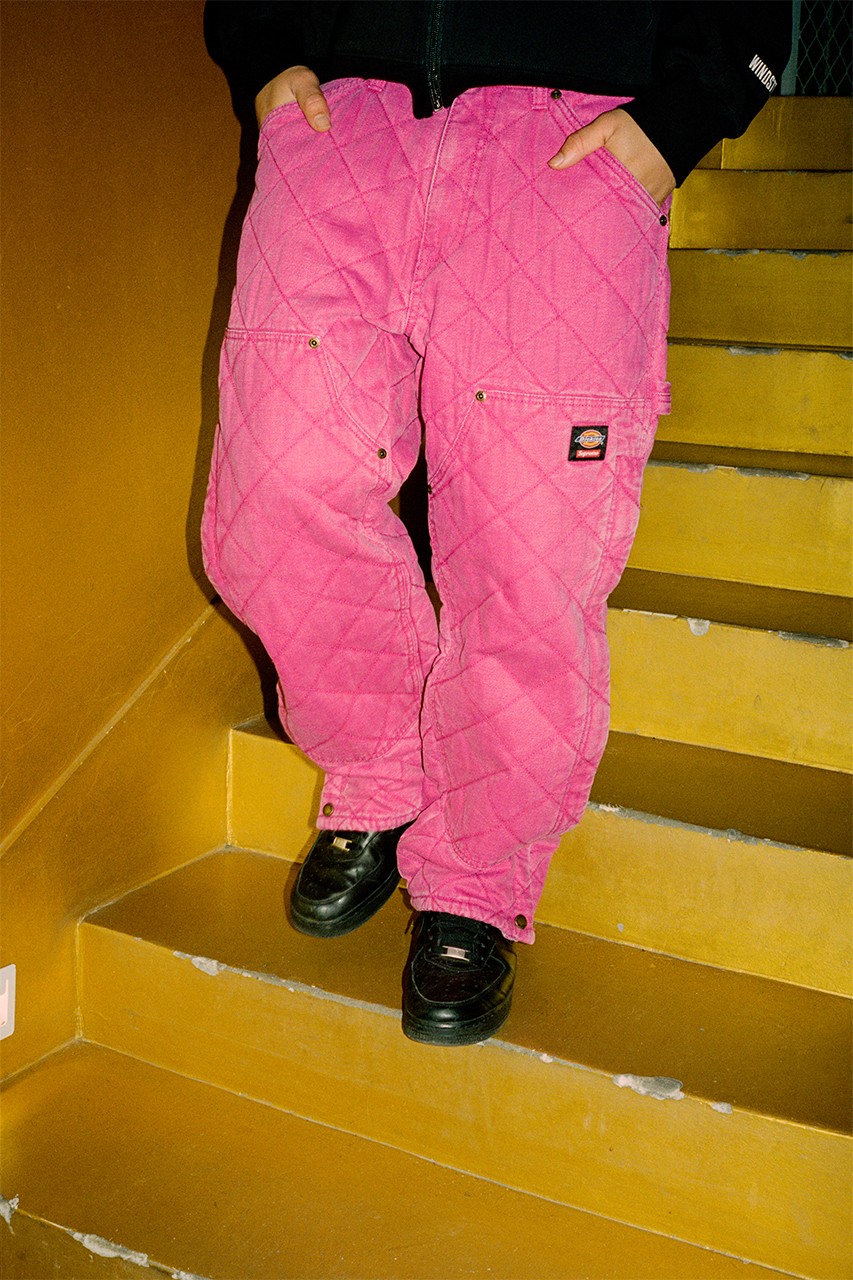 Update 15.12.2021
After a great week of box logos, Supreme is getting back to work for FW21 season Week 17, releasing a big capsule with The North Face. This is the second time the two partners have collaborated to fill another void with new jackets, trousers, and accessories.
In addition, Supreme will also be dropping the Gundam action figure (MG 1/100 RX-78-2 GUNDAM Ver 3.0 model) alongside more apparel. Check out the latest pictures here, and don't miss the Supreme Fall/Winter 2021 Collection Week 17 drop.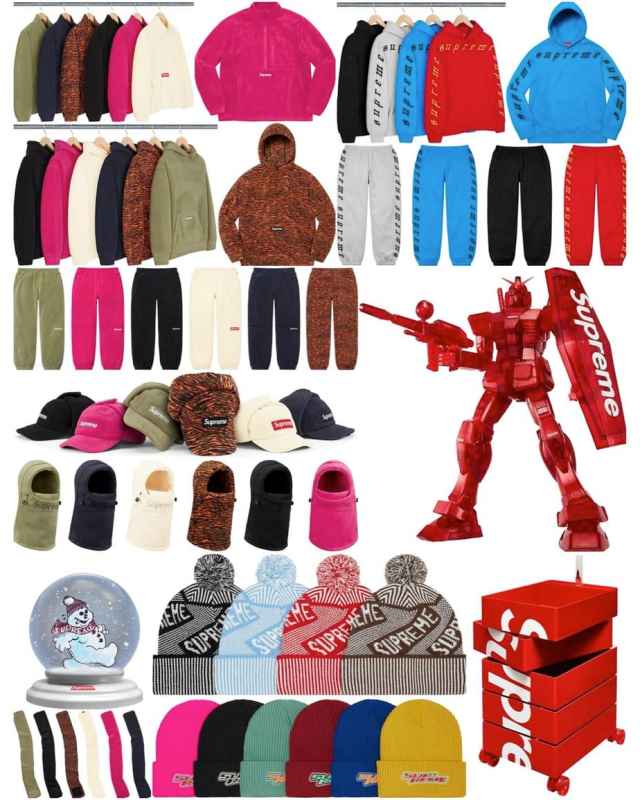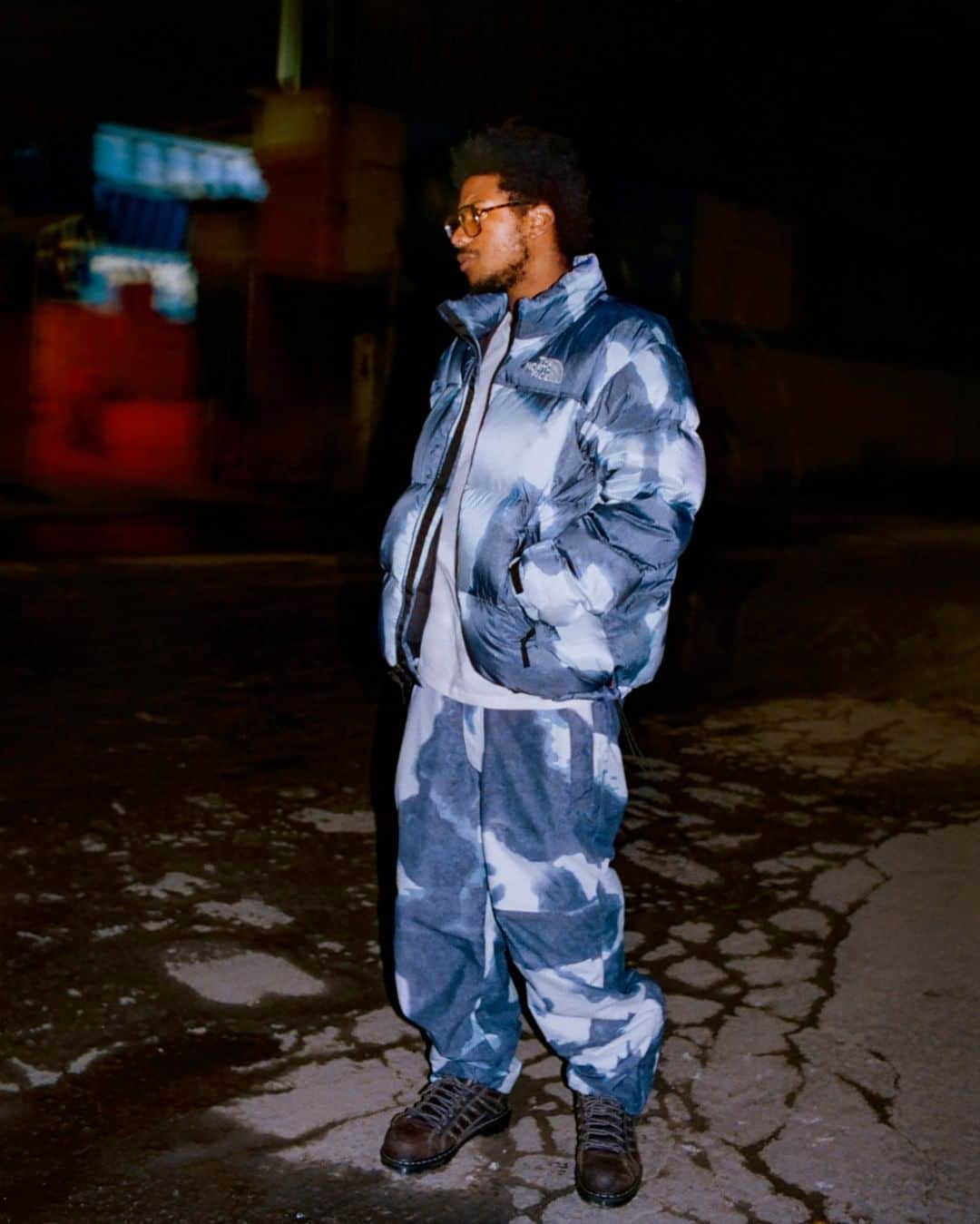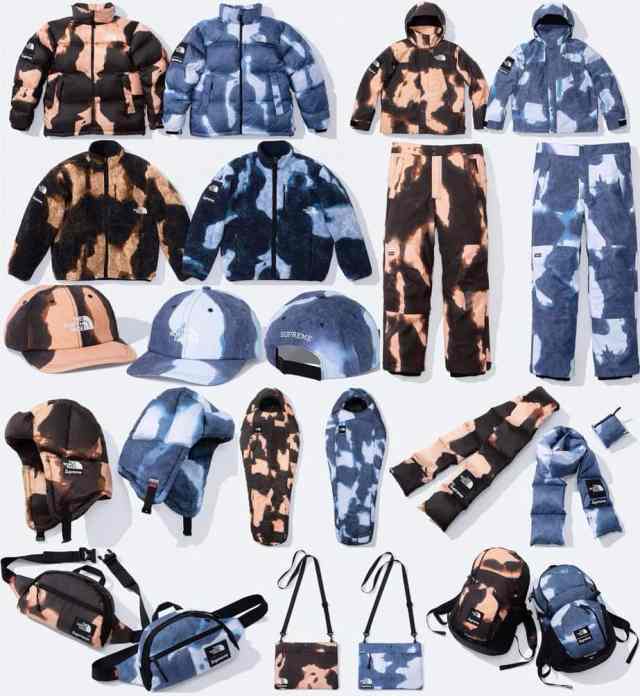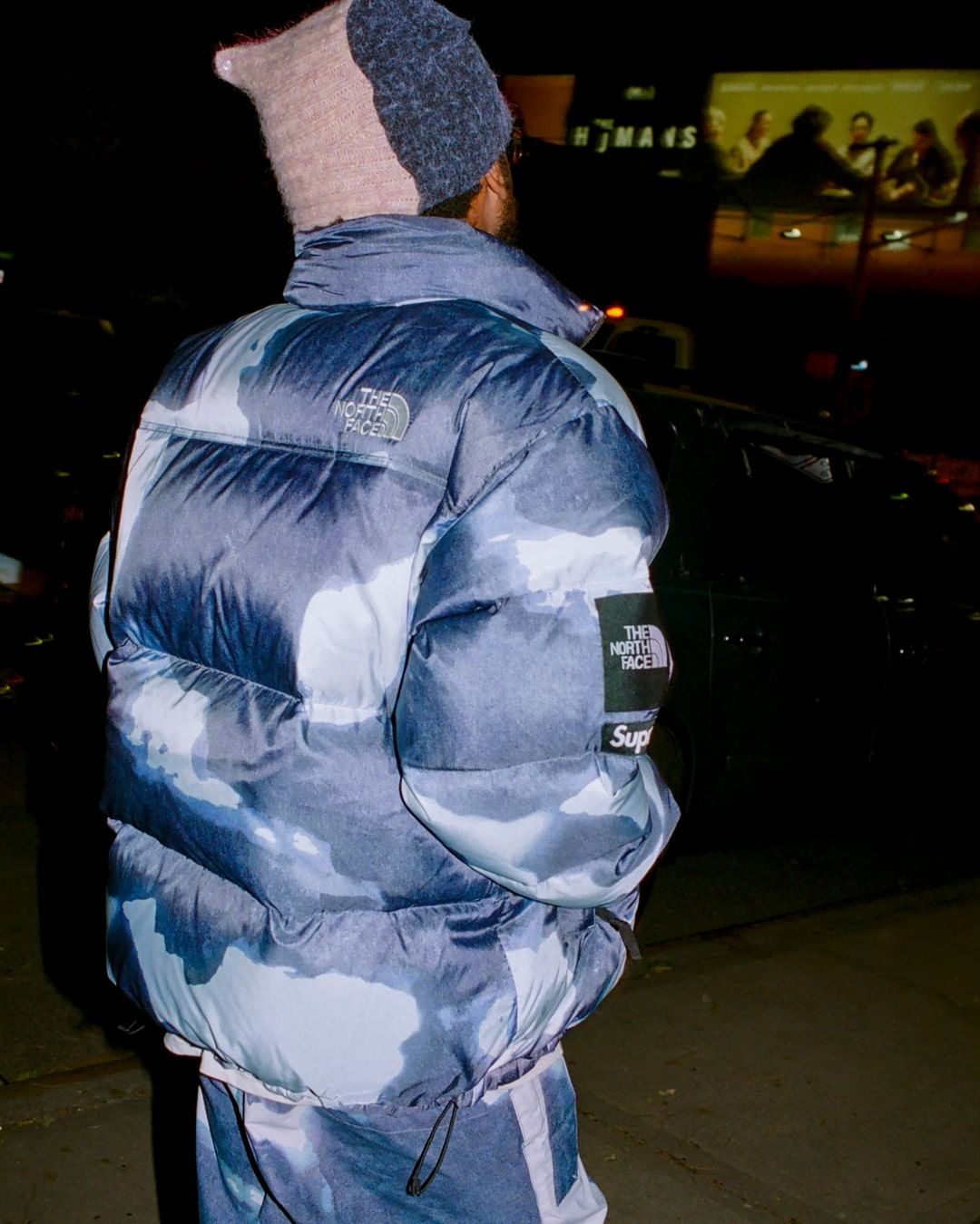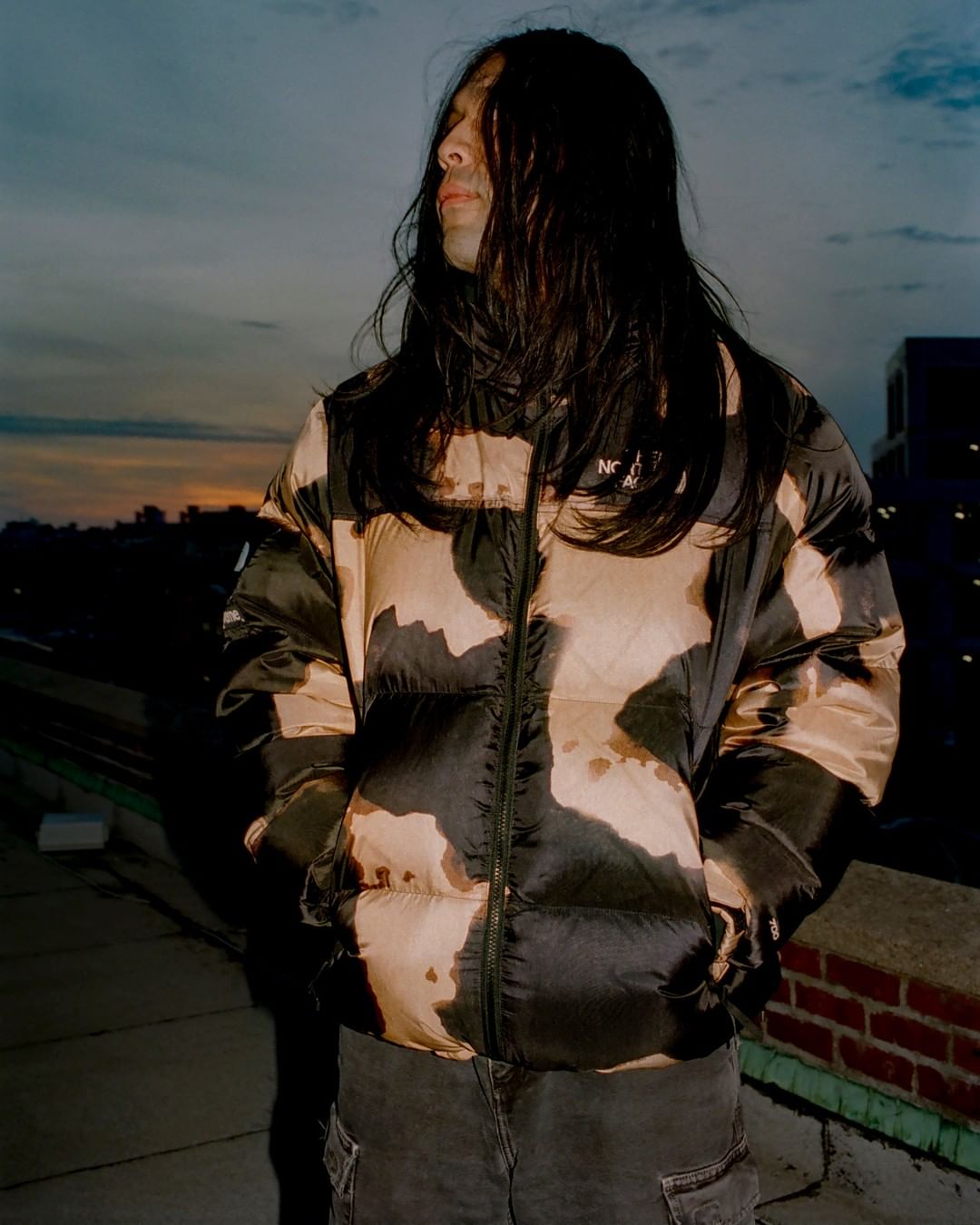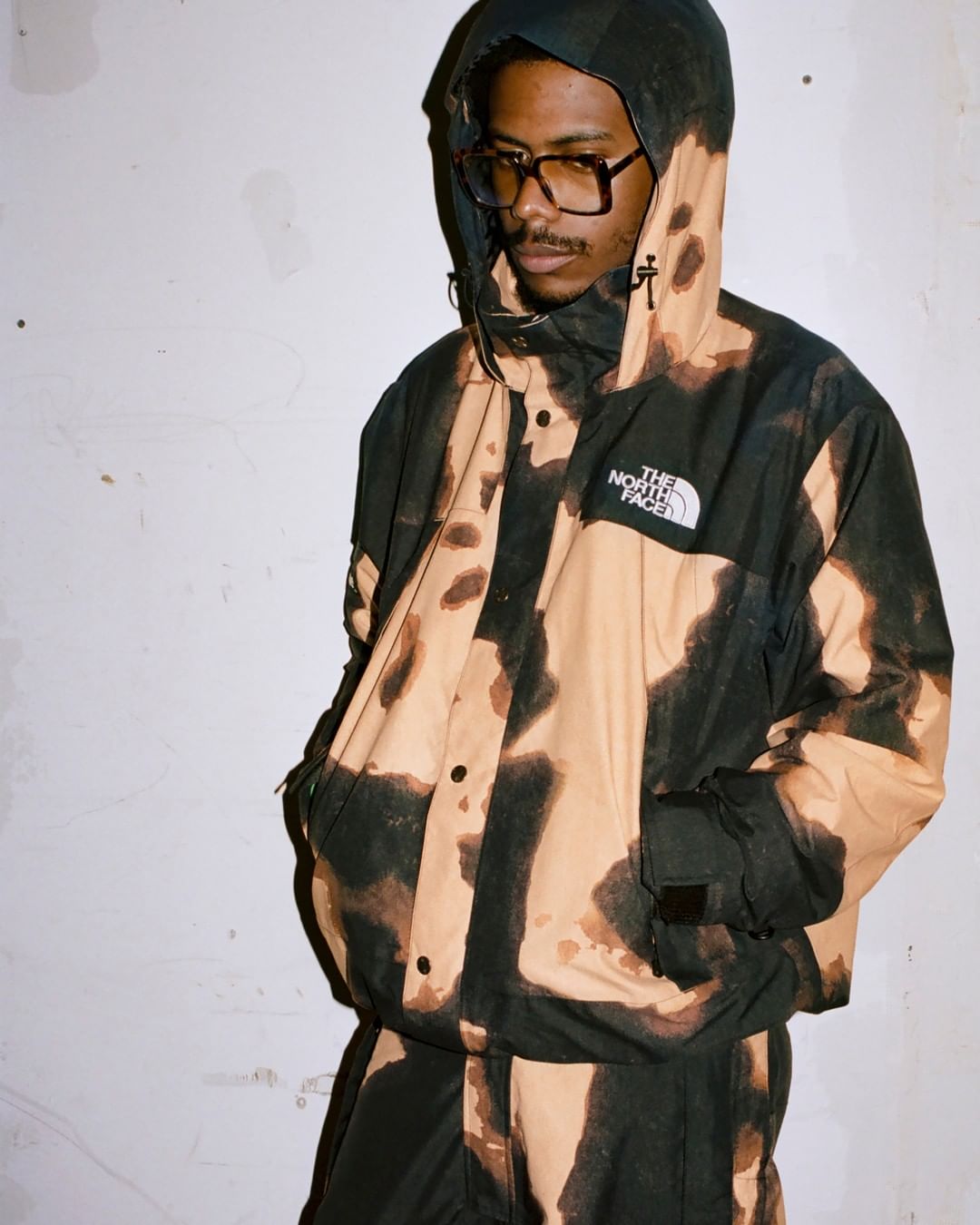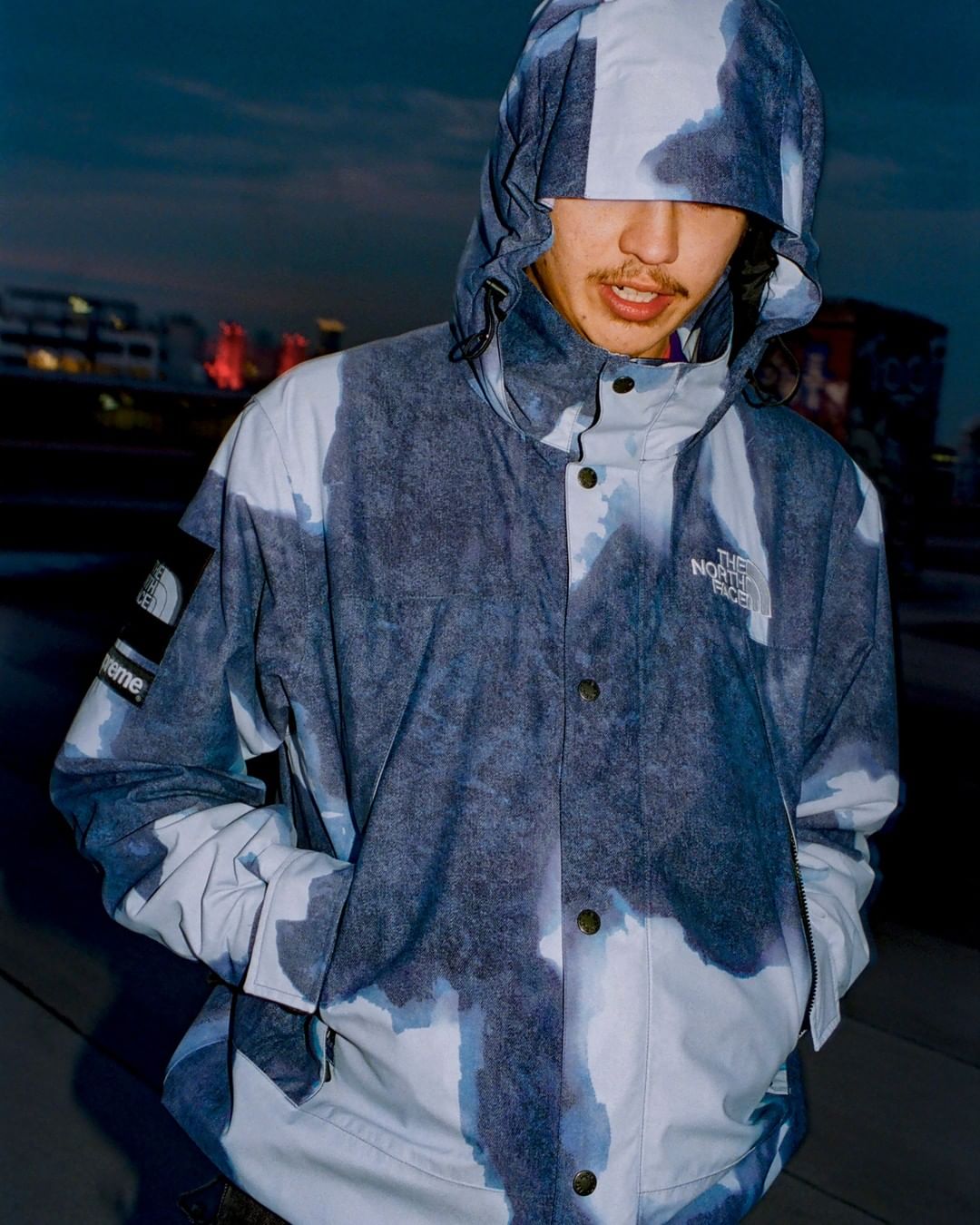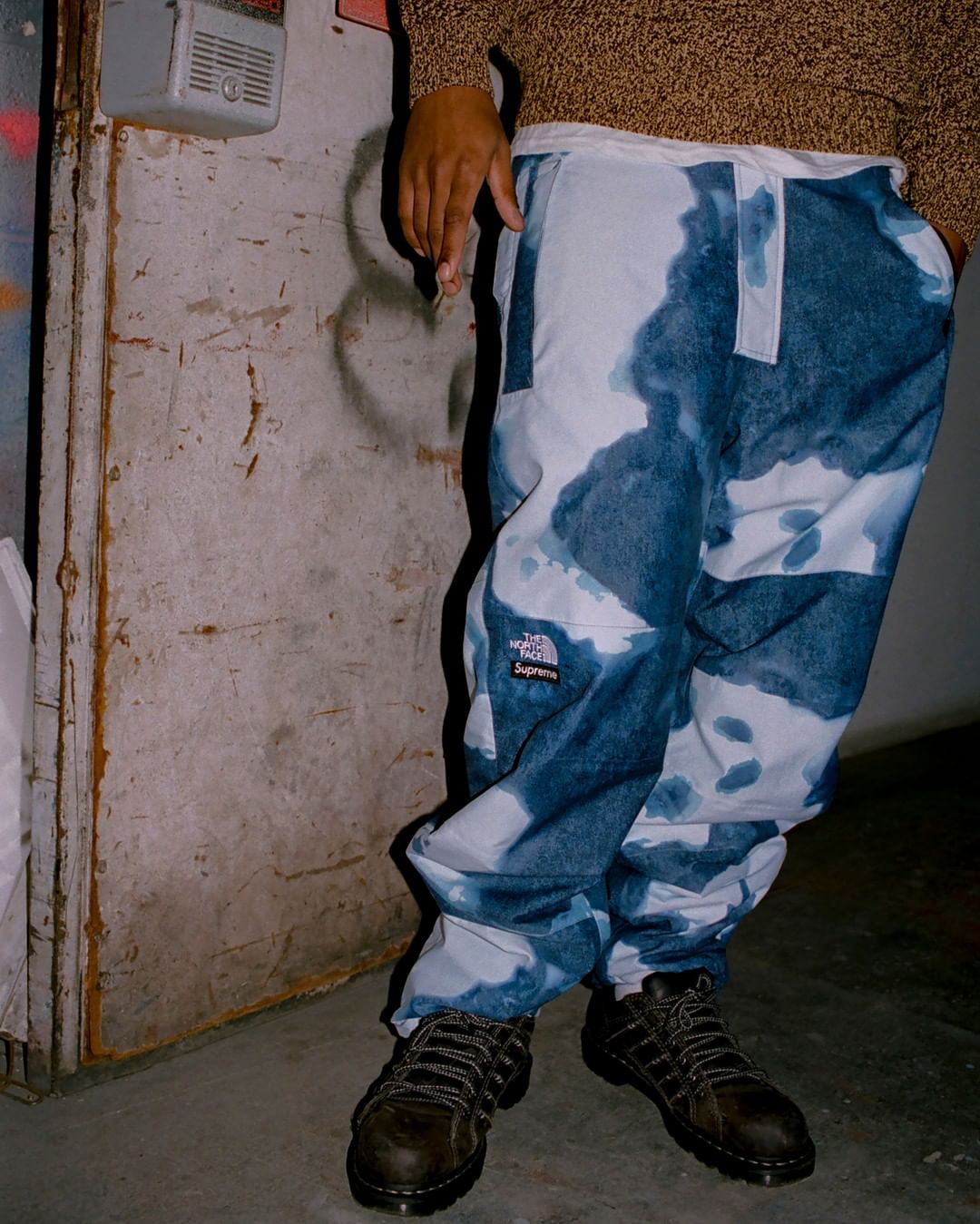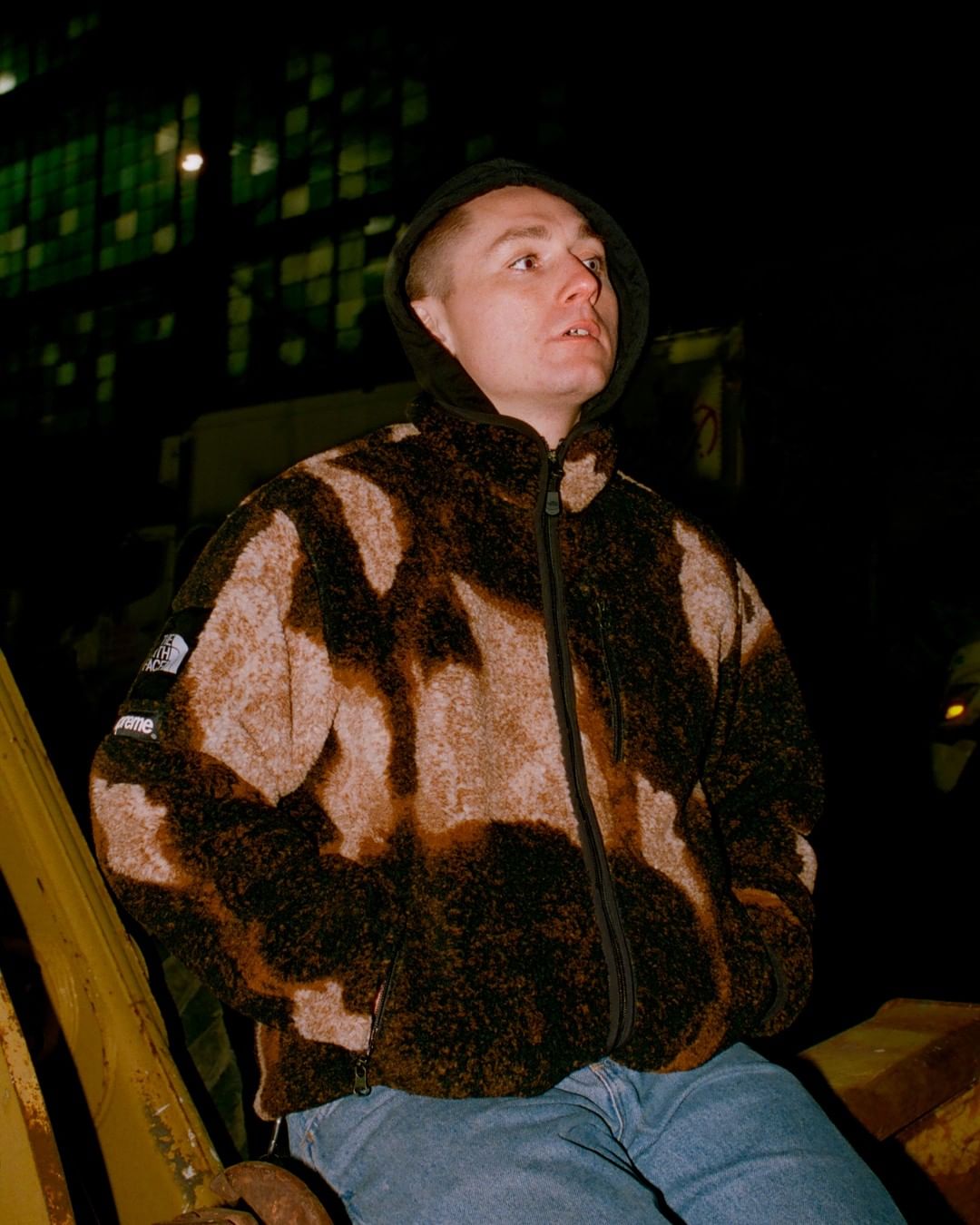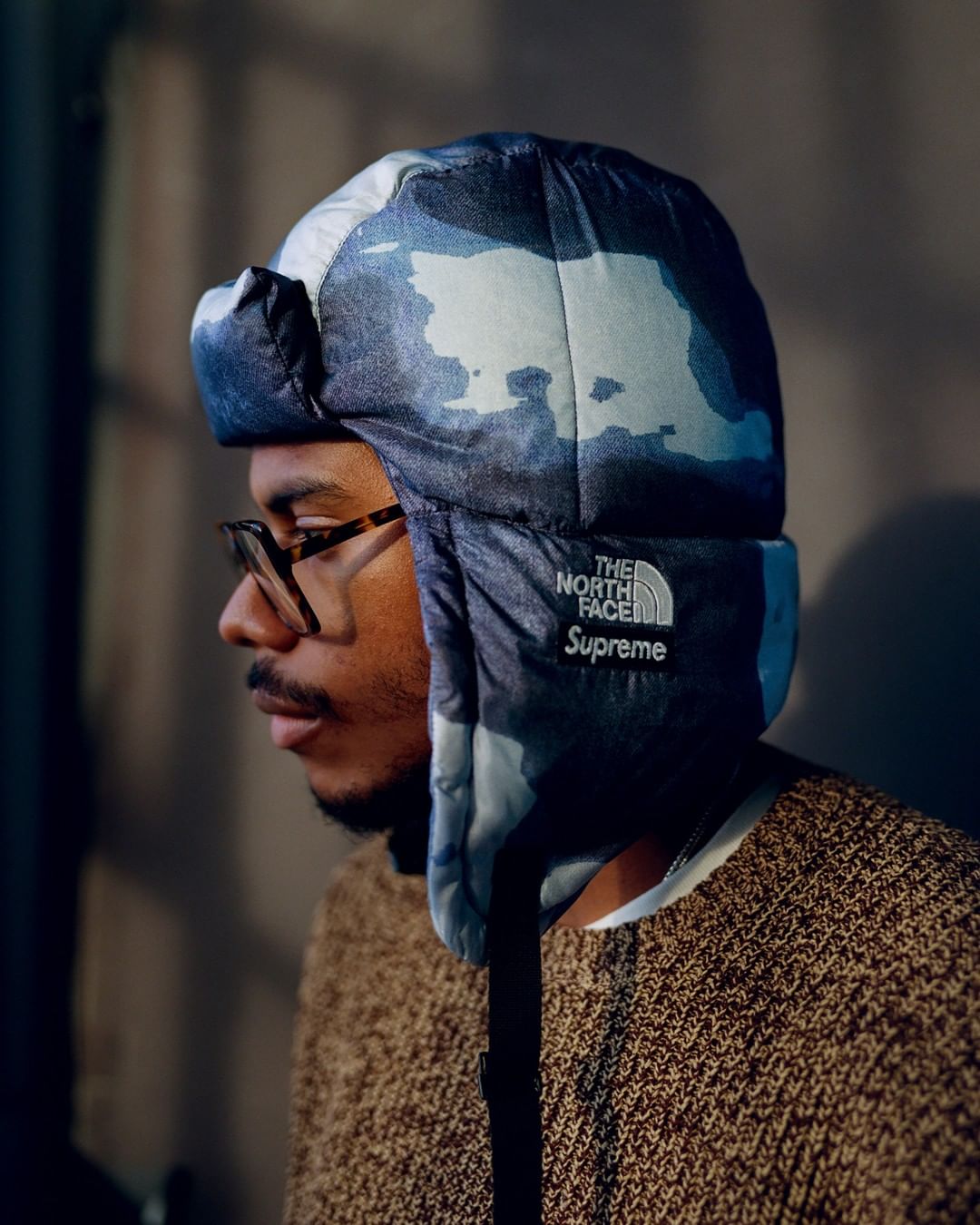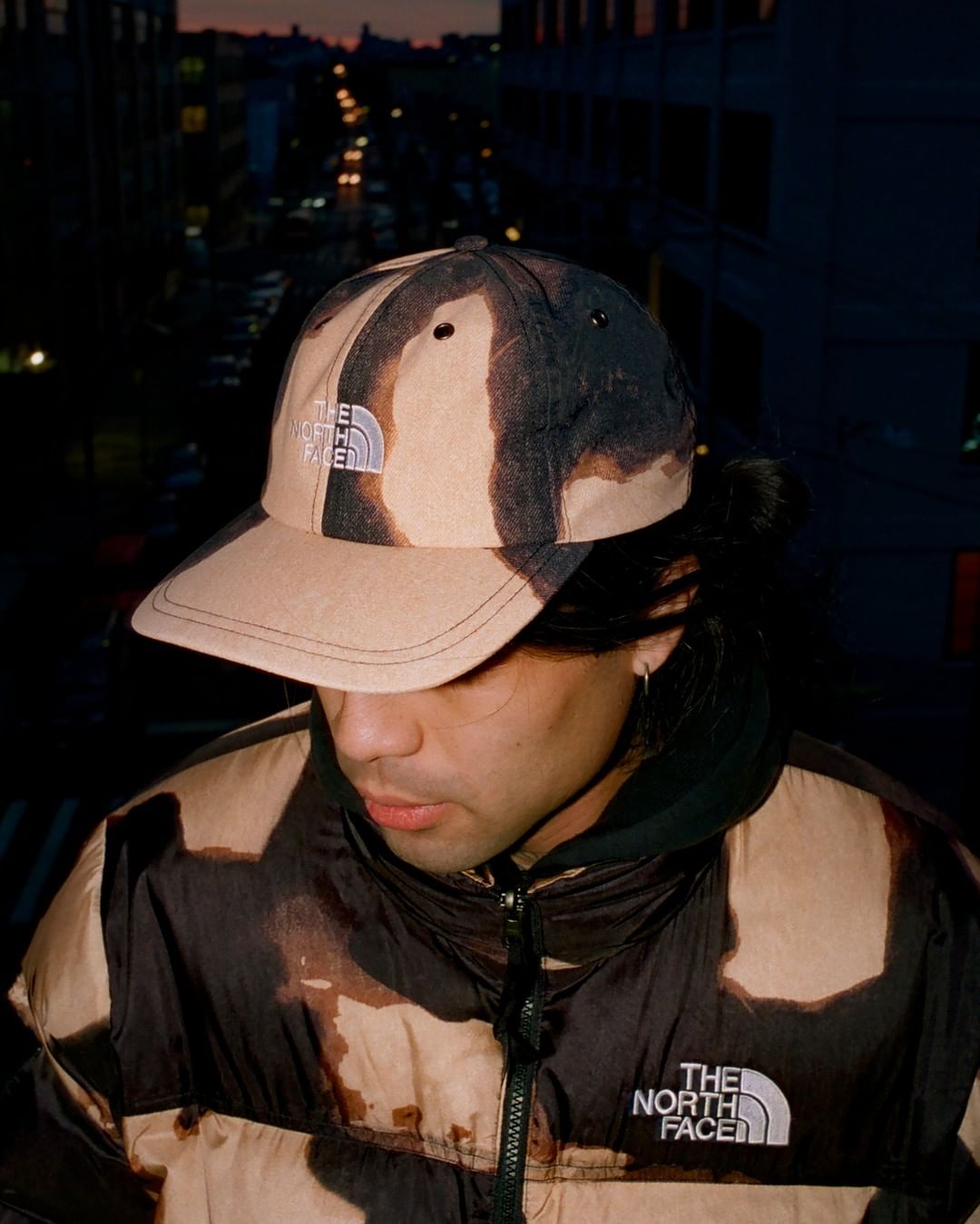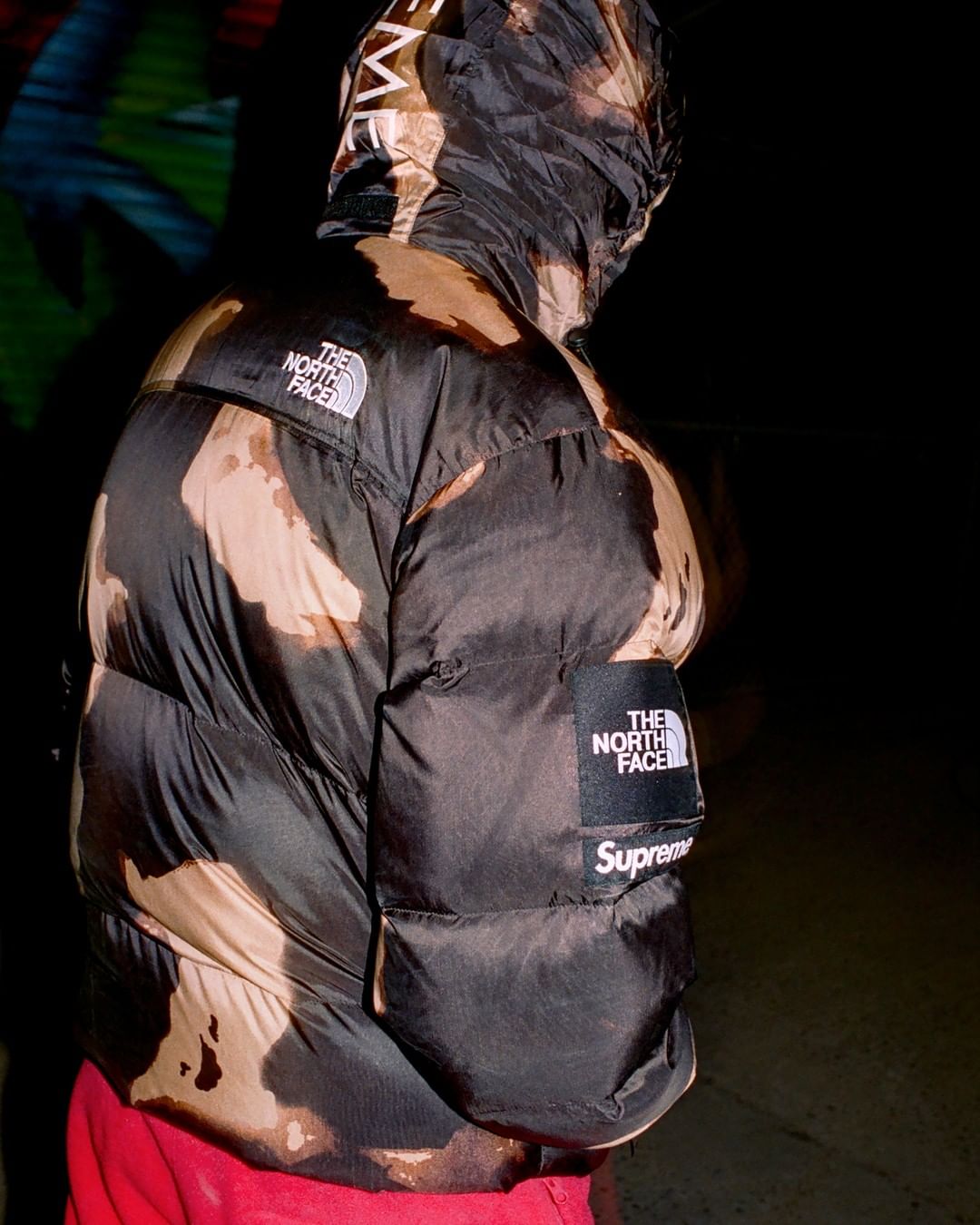 Update 08.12.2021
Supreme gives its fans what they want — Supreme Box Logos. Fall/Winter 2021 Week 16 brings us a range of different hoodies and a great colour palette. This Thursday, you can choose from a wide range of black, white, mustard yellow, brown, and other colours.
Another big highlight this week is Supreme's annual Christmas giveaway. This year, you can decorate your Christmas tree with a Supreme branded star as a Christmas tree topper. Supreme FW21 Week 16 drops on Thursday at Supreme's online shop and in-store.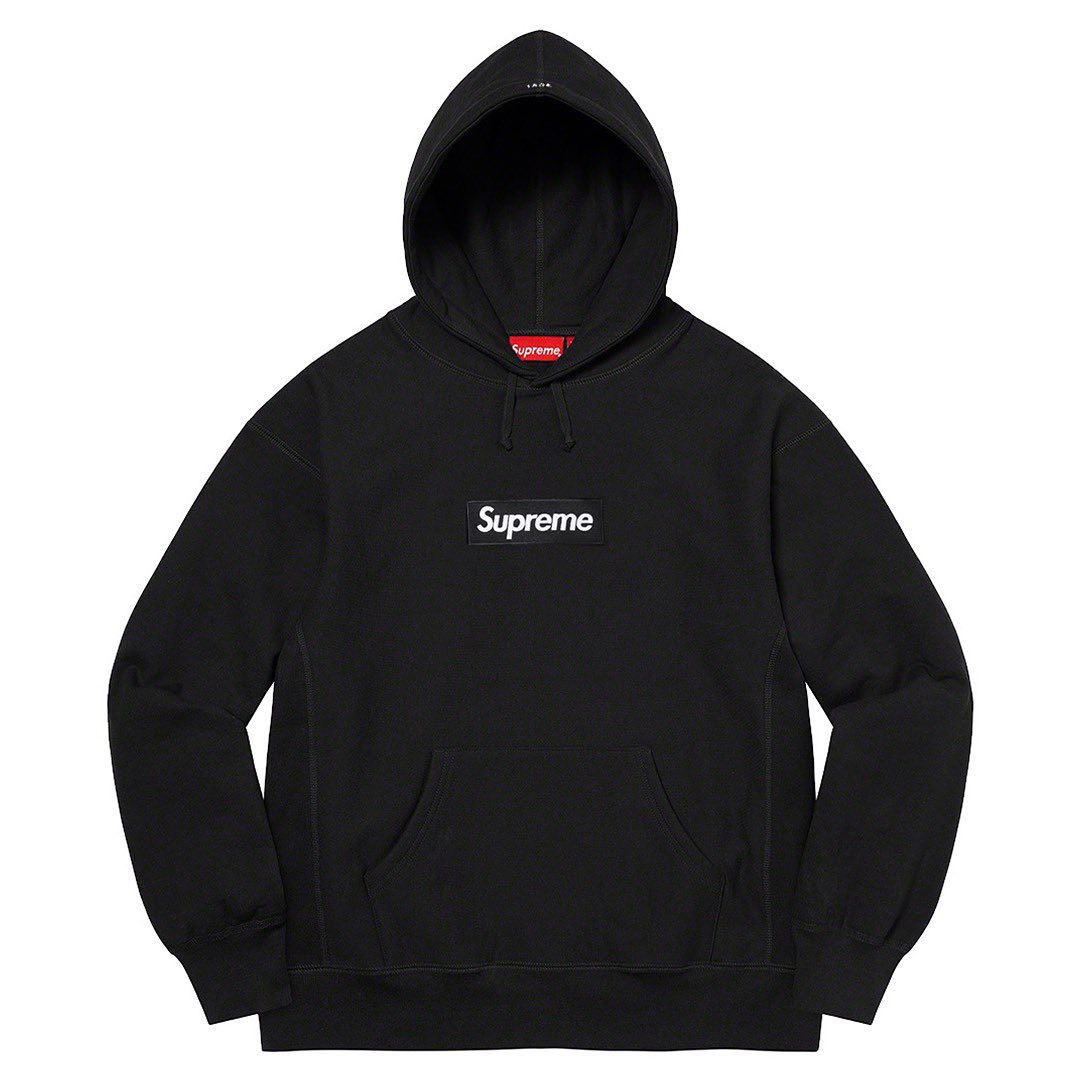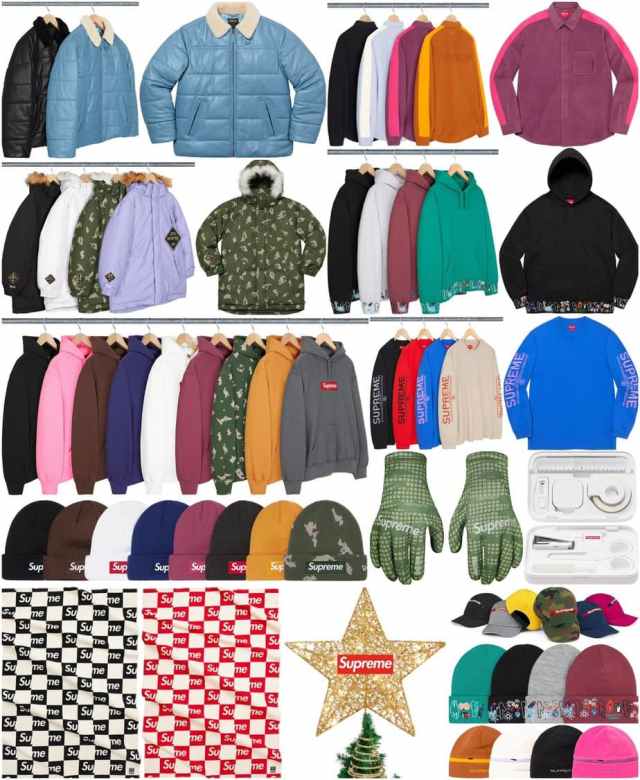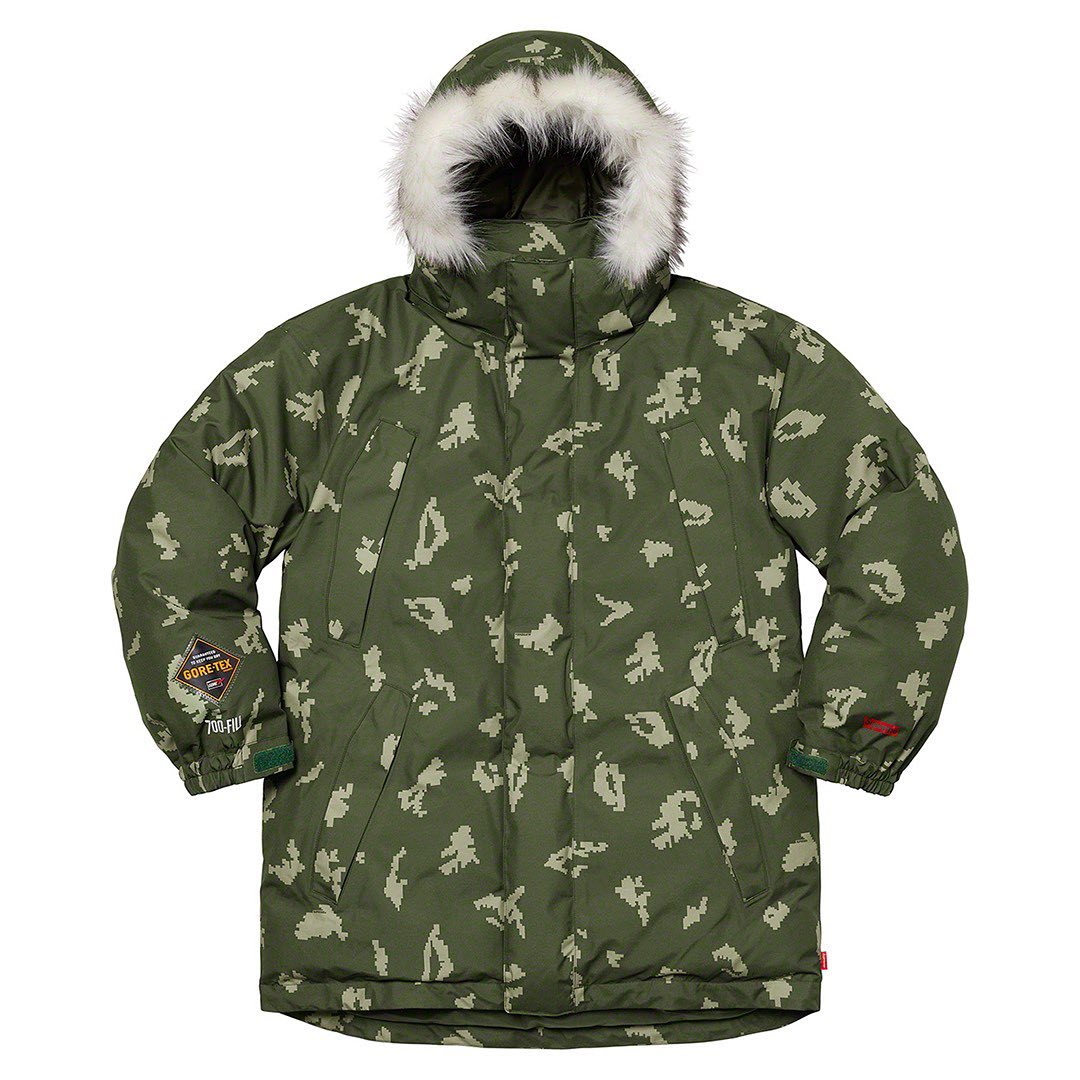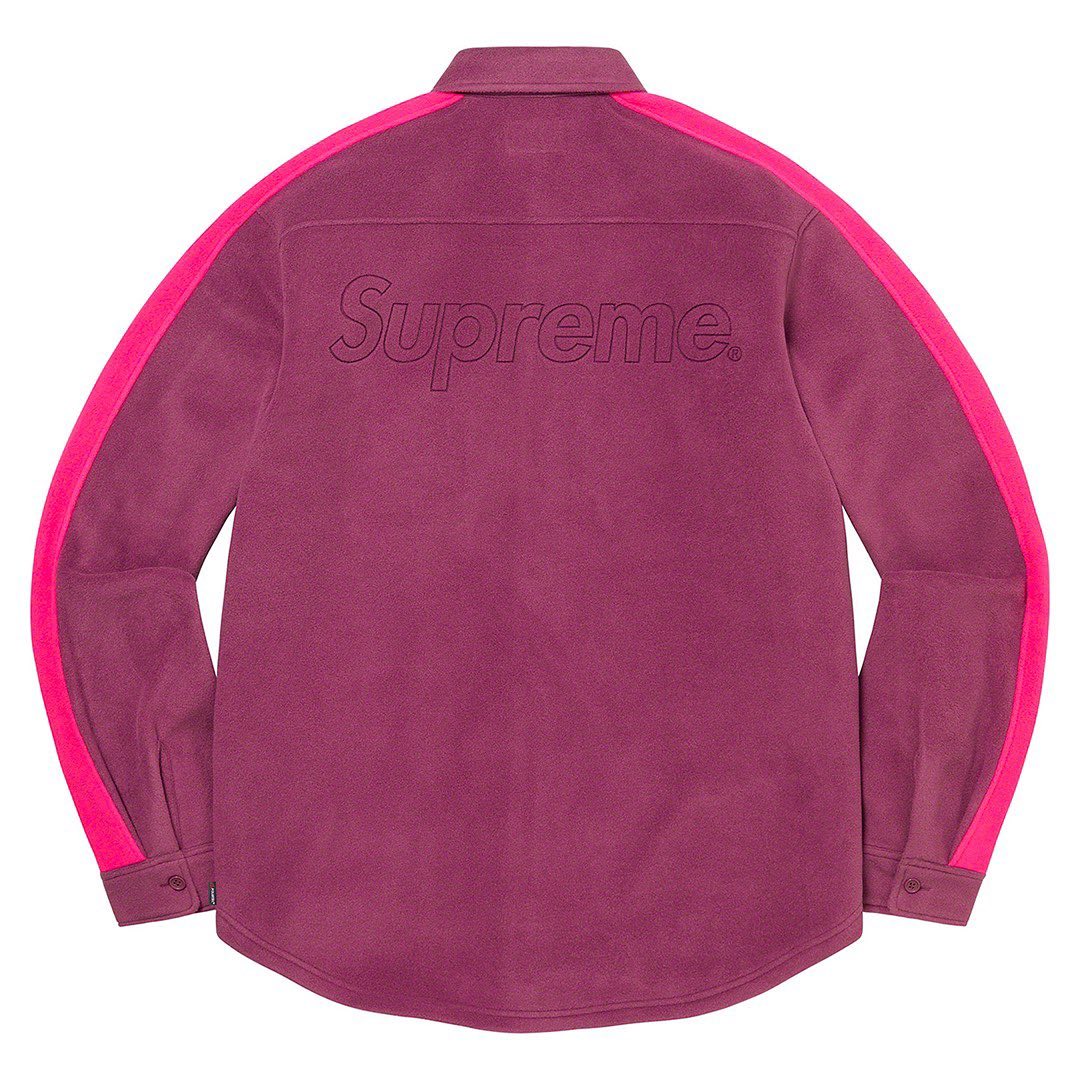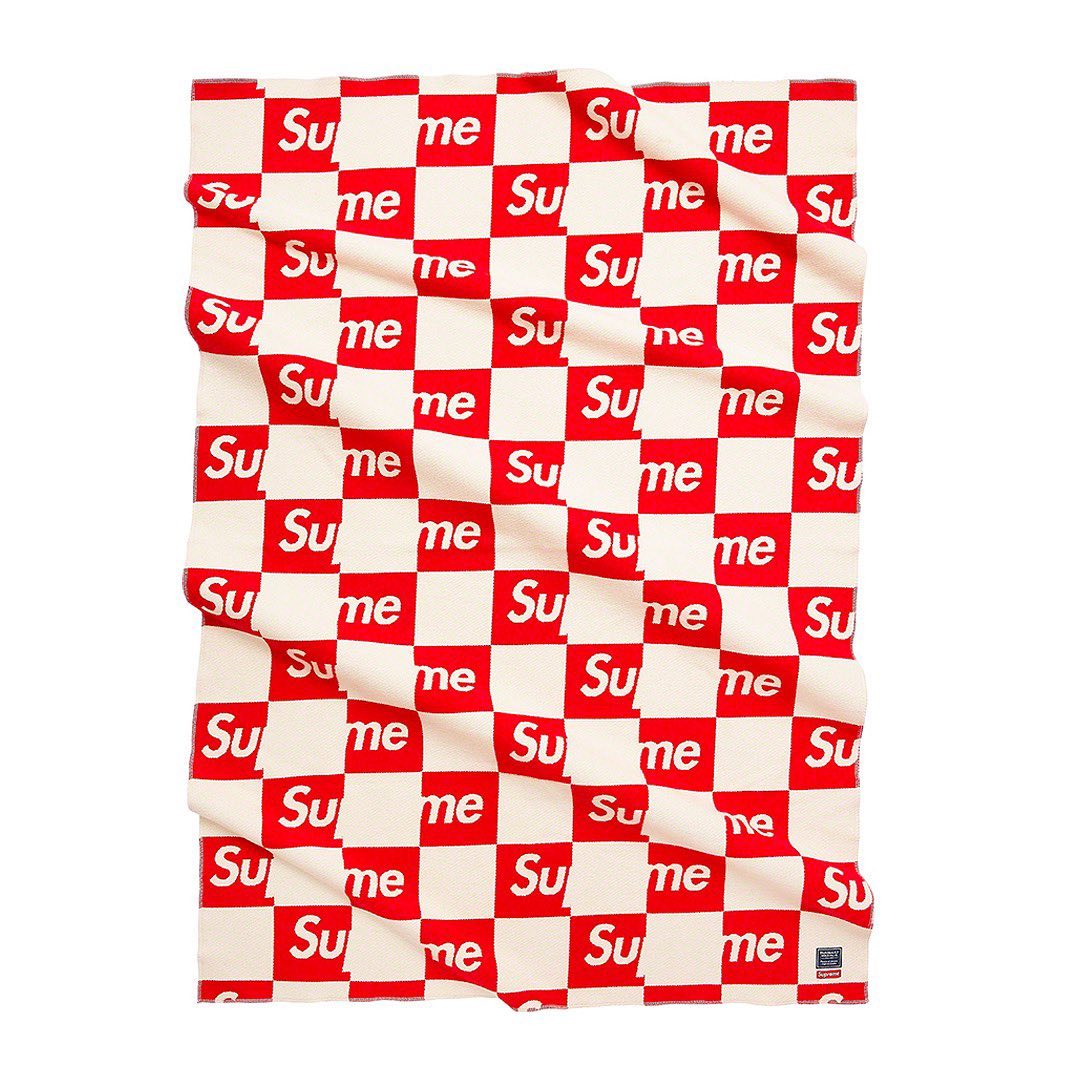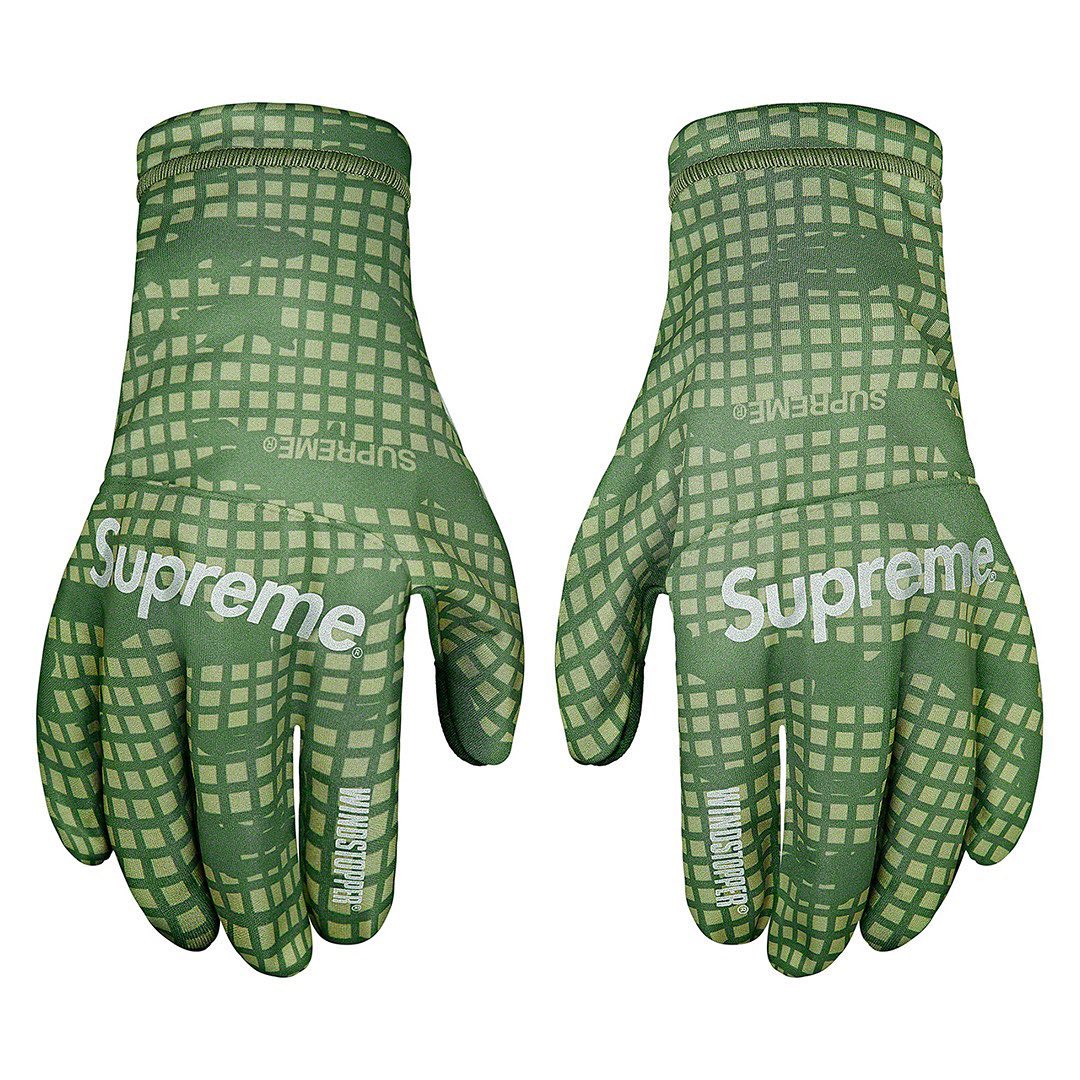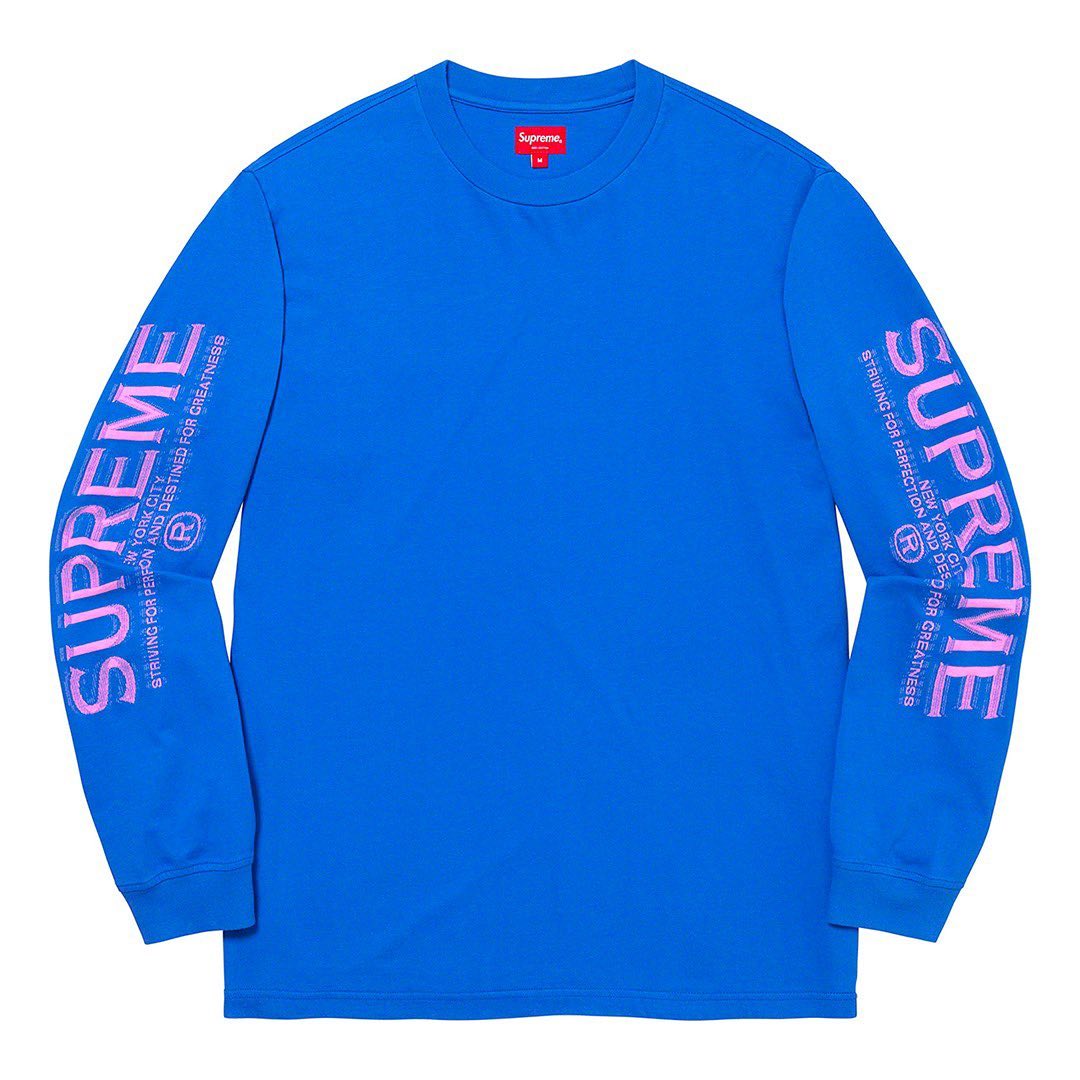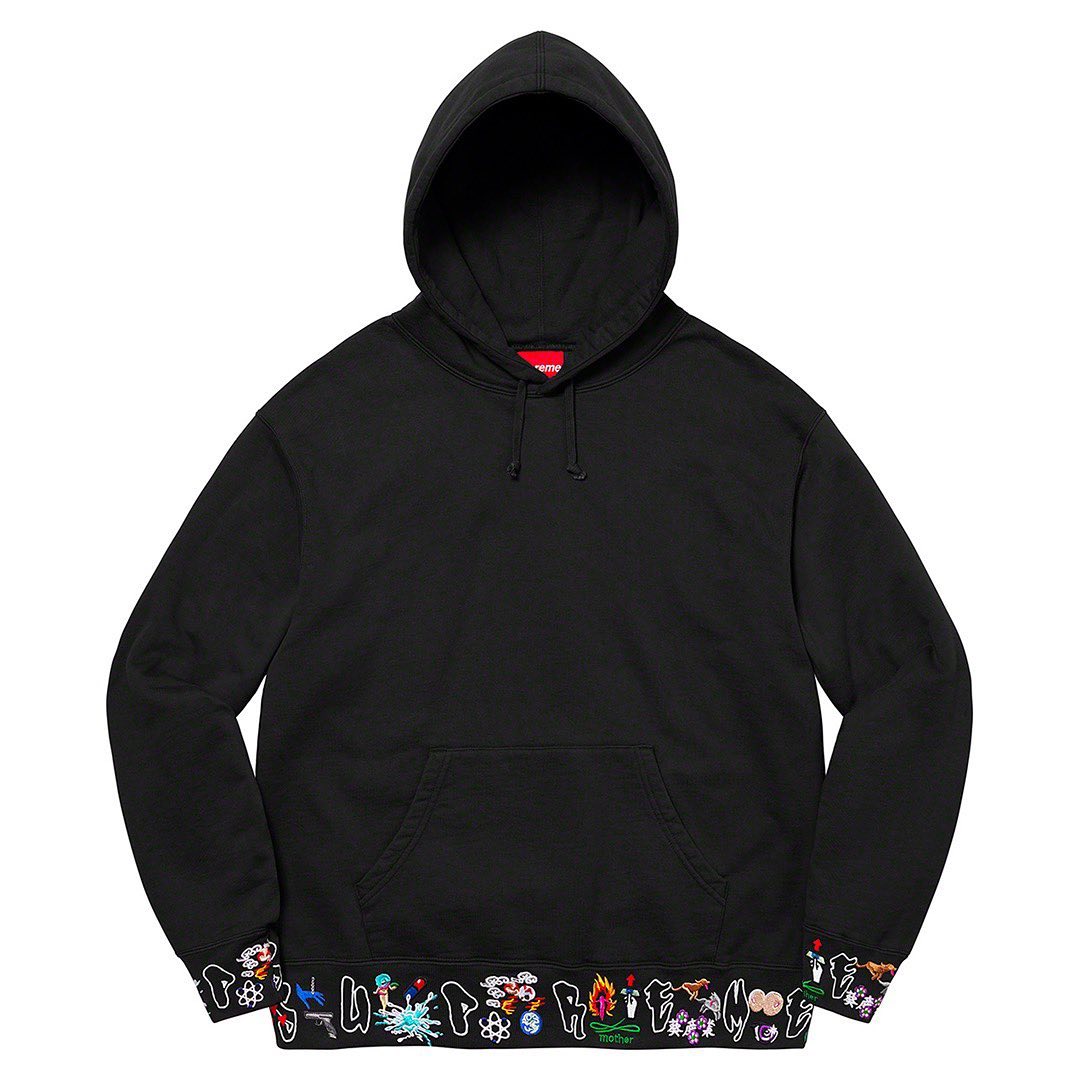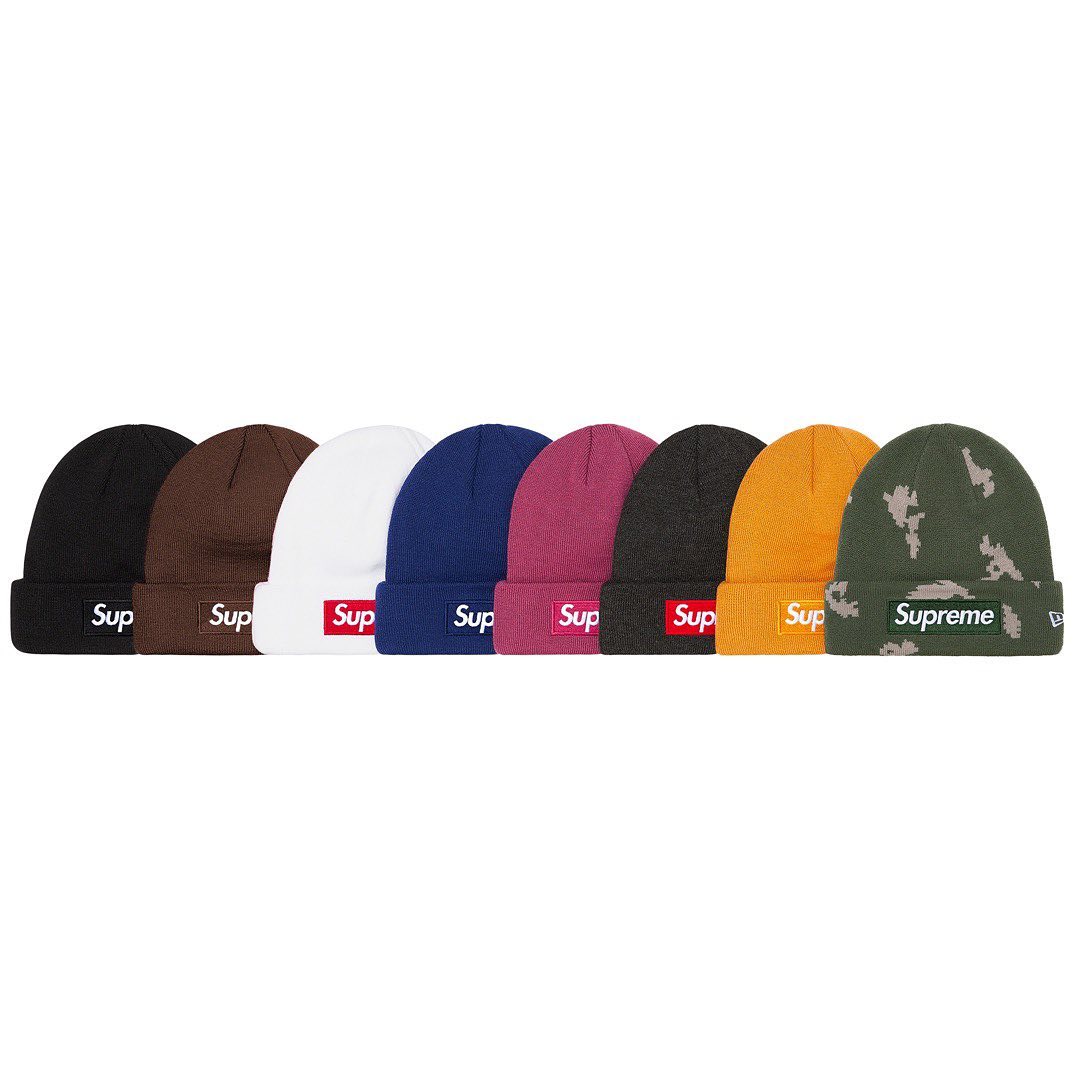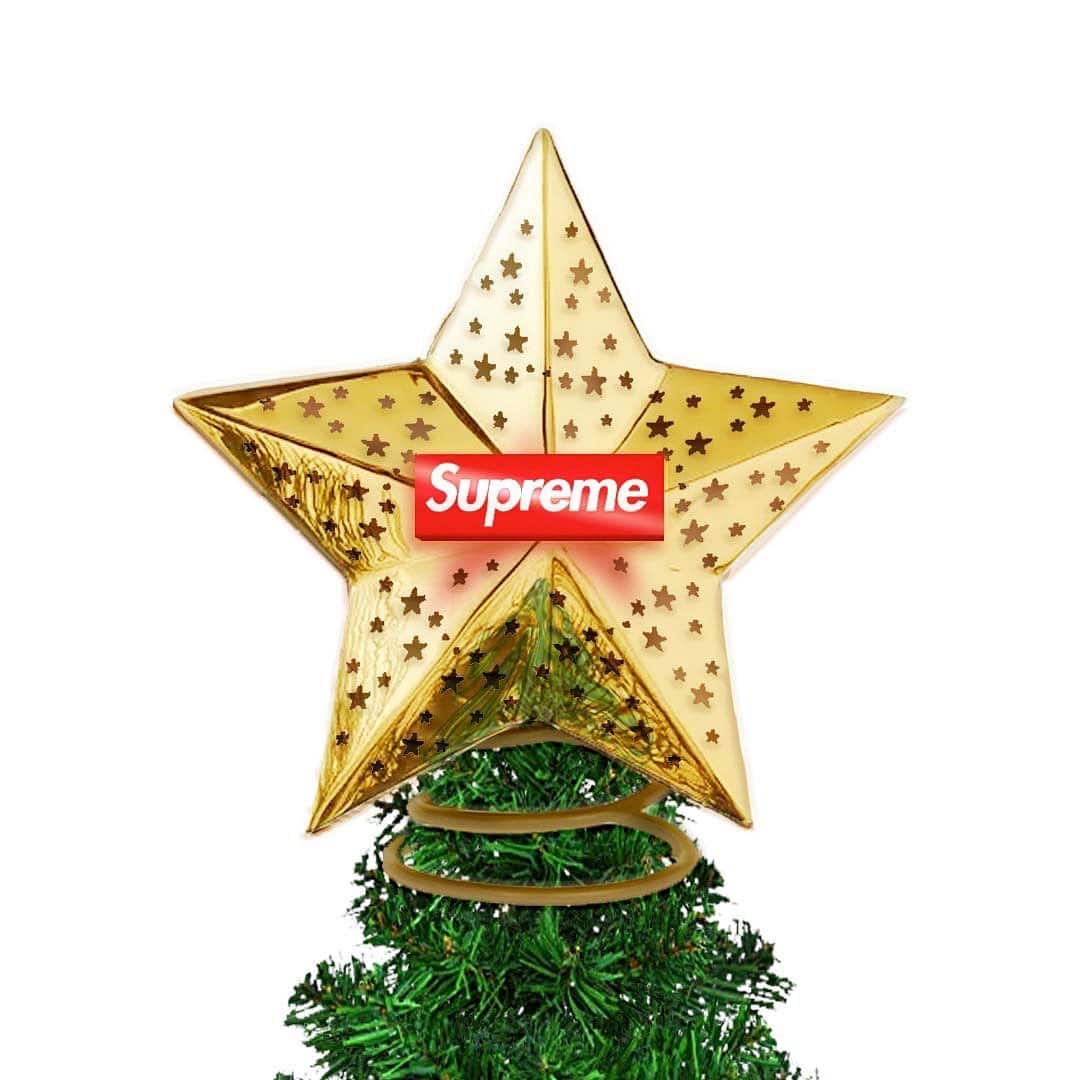 Update 01.12.2021
Two old friends return in FW21 Week 15. Supreme and WTAPS have been working together since 2009 and providing the fan community with hype stuff. This week, the brands are the highlight with hip clothes and accessories. Here, you can find some pictures from the upcoming capsule. Supreme will also be releasing more apparel, which we also show you below. The release date is December 2nd at Supreme.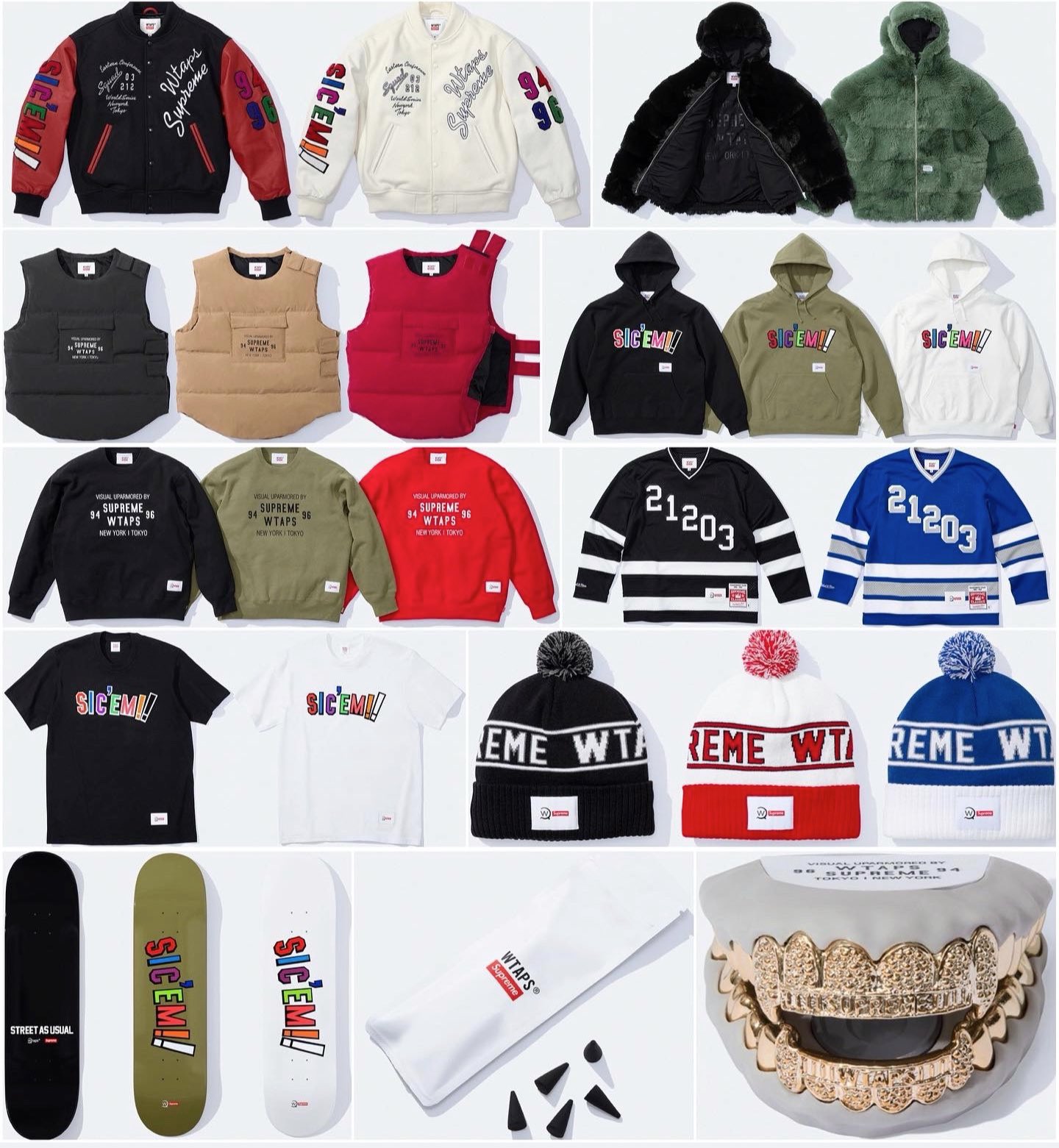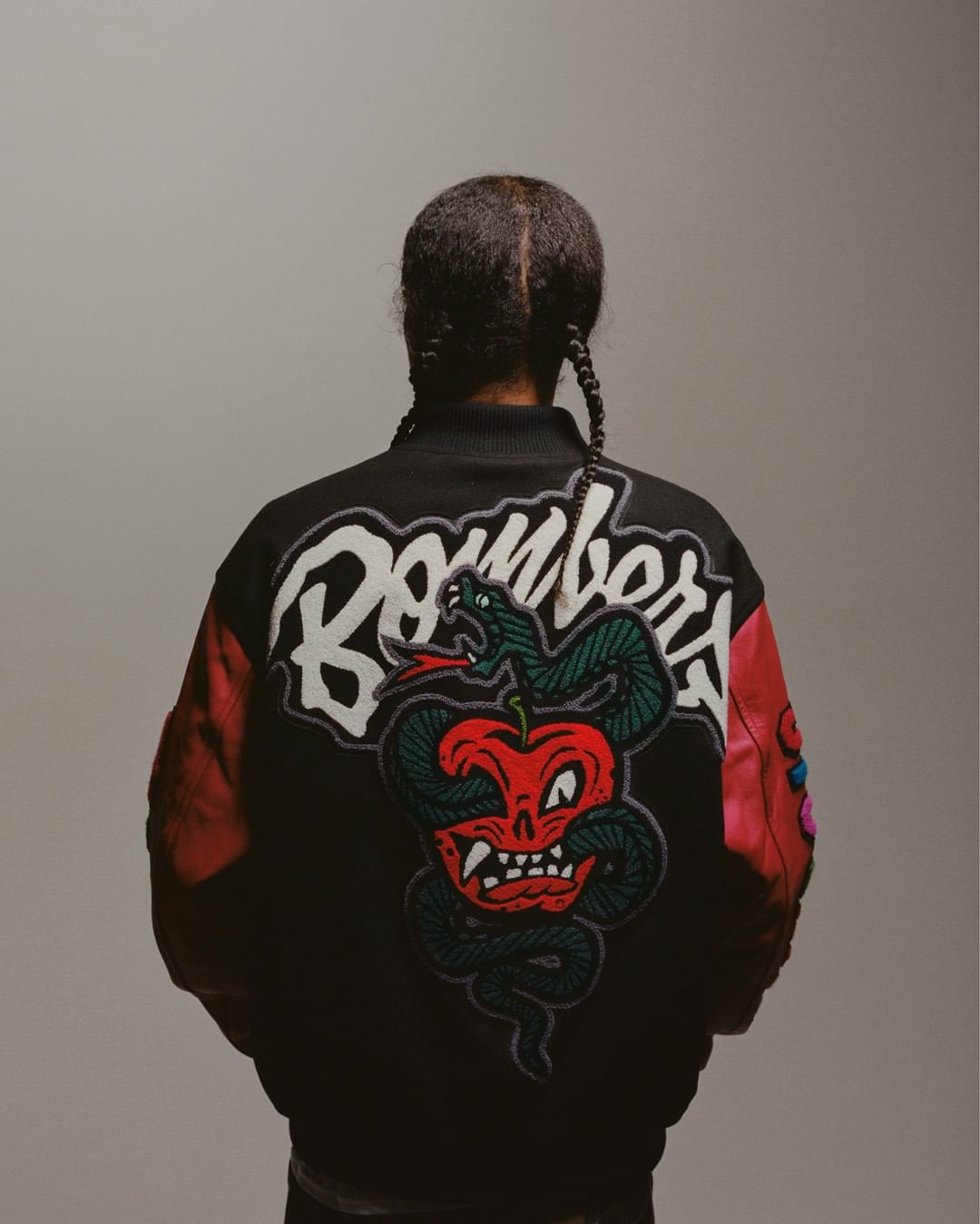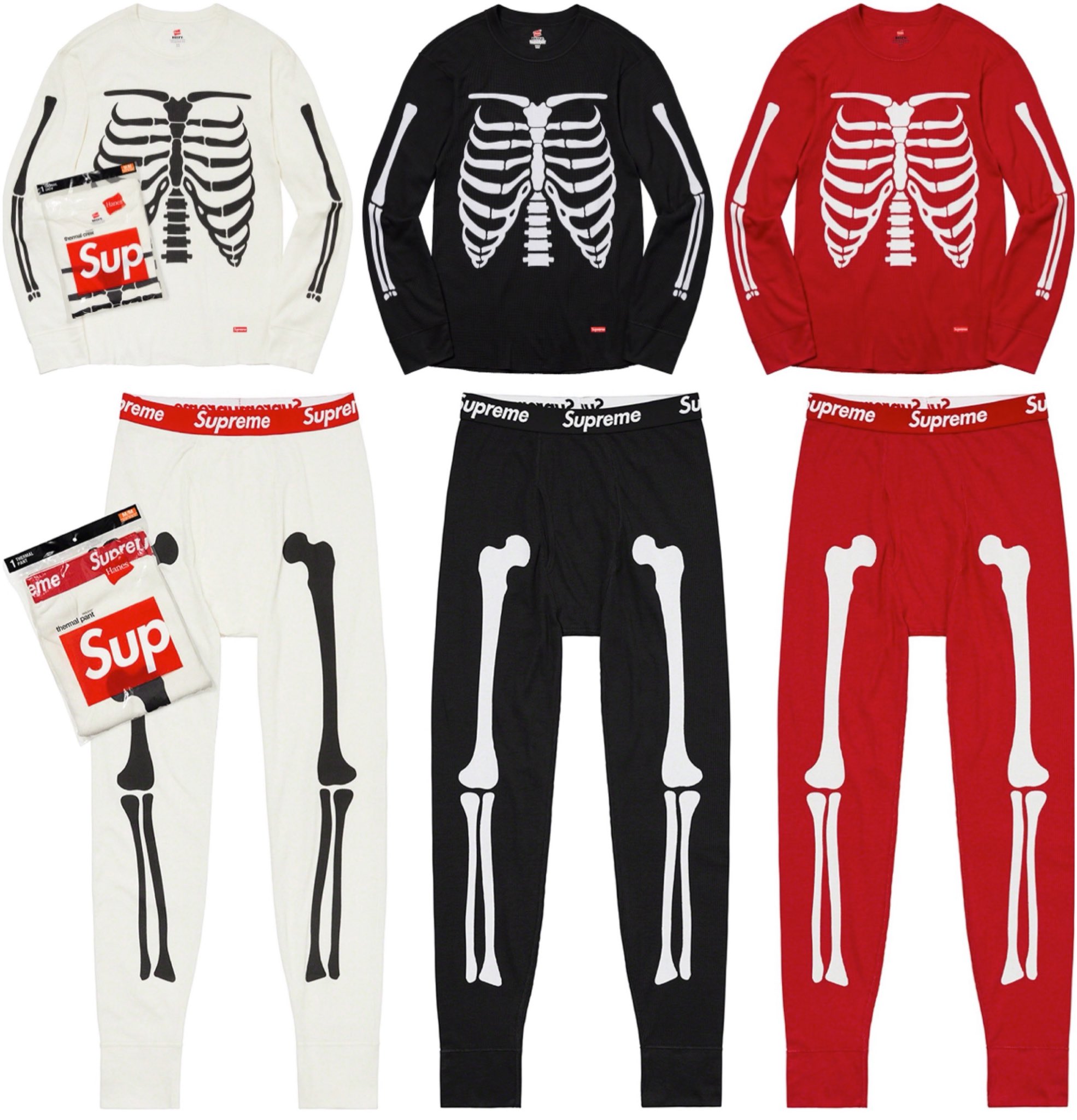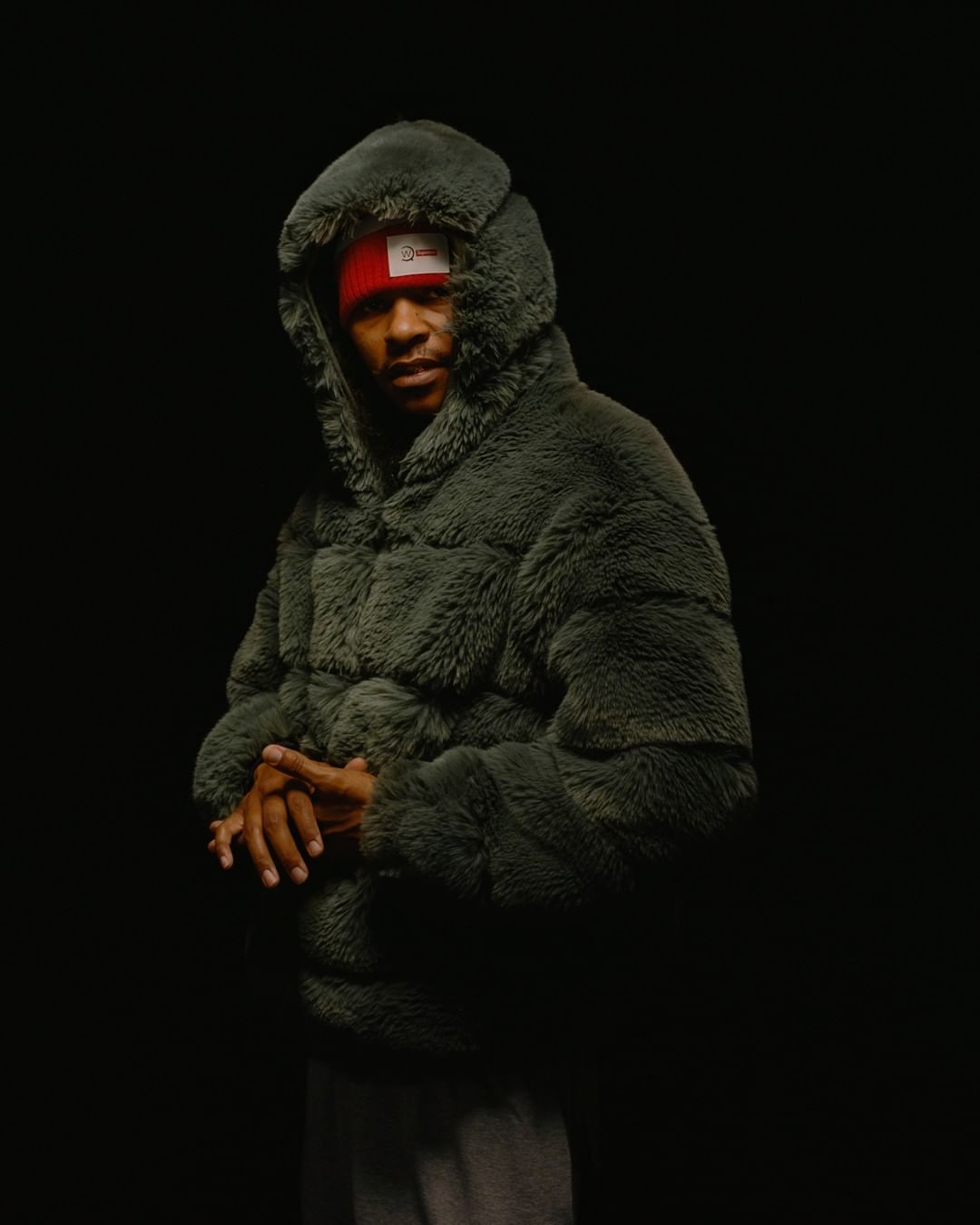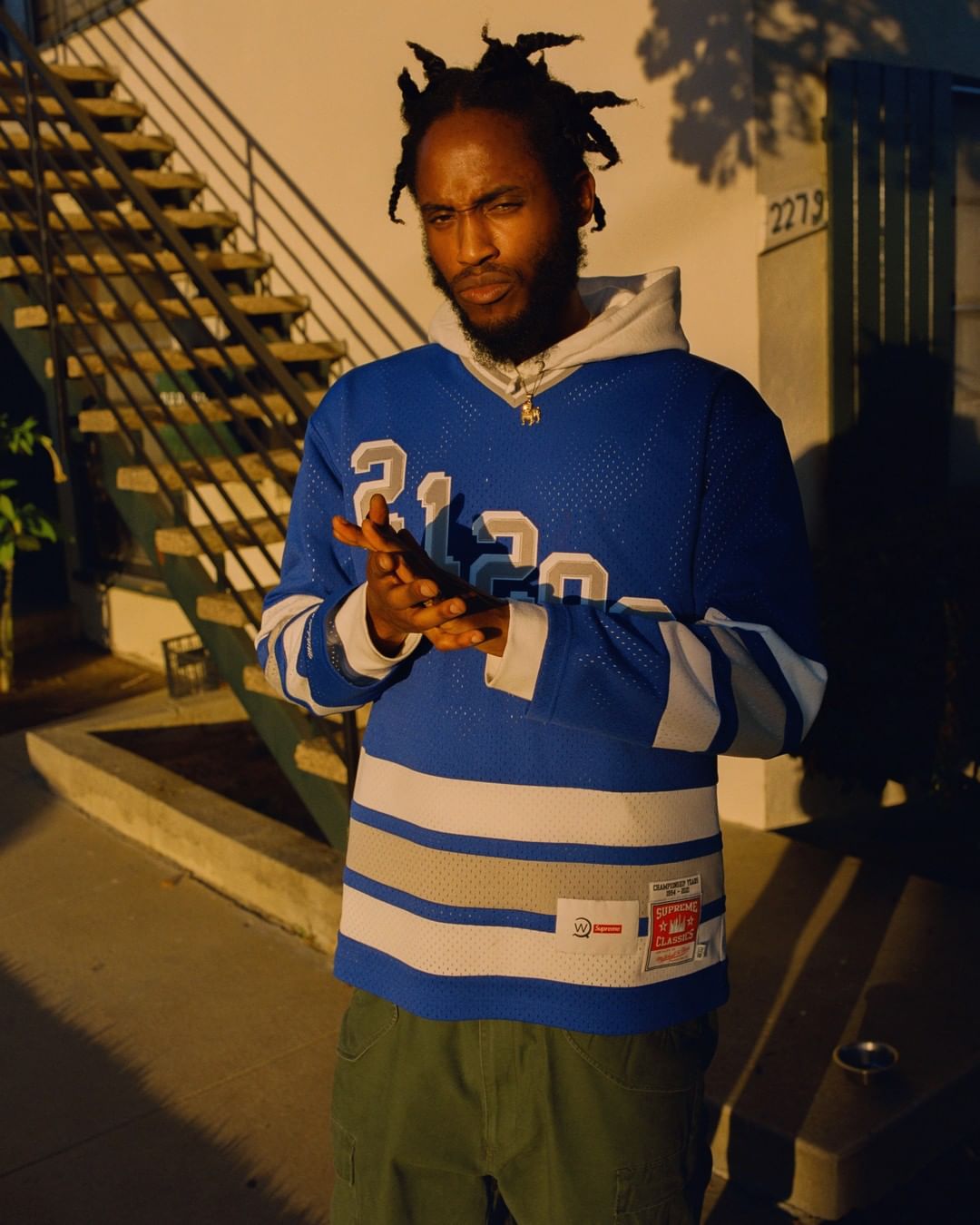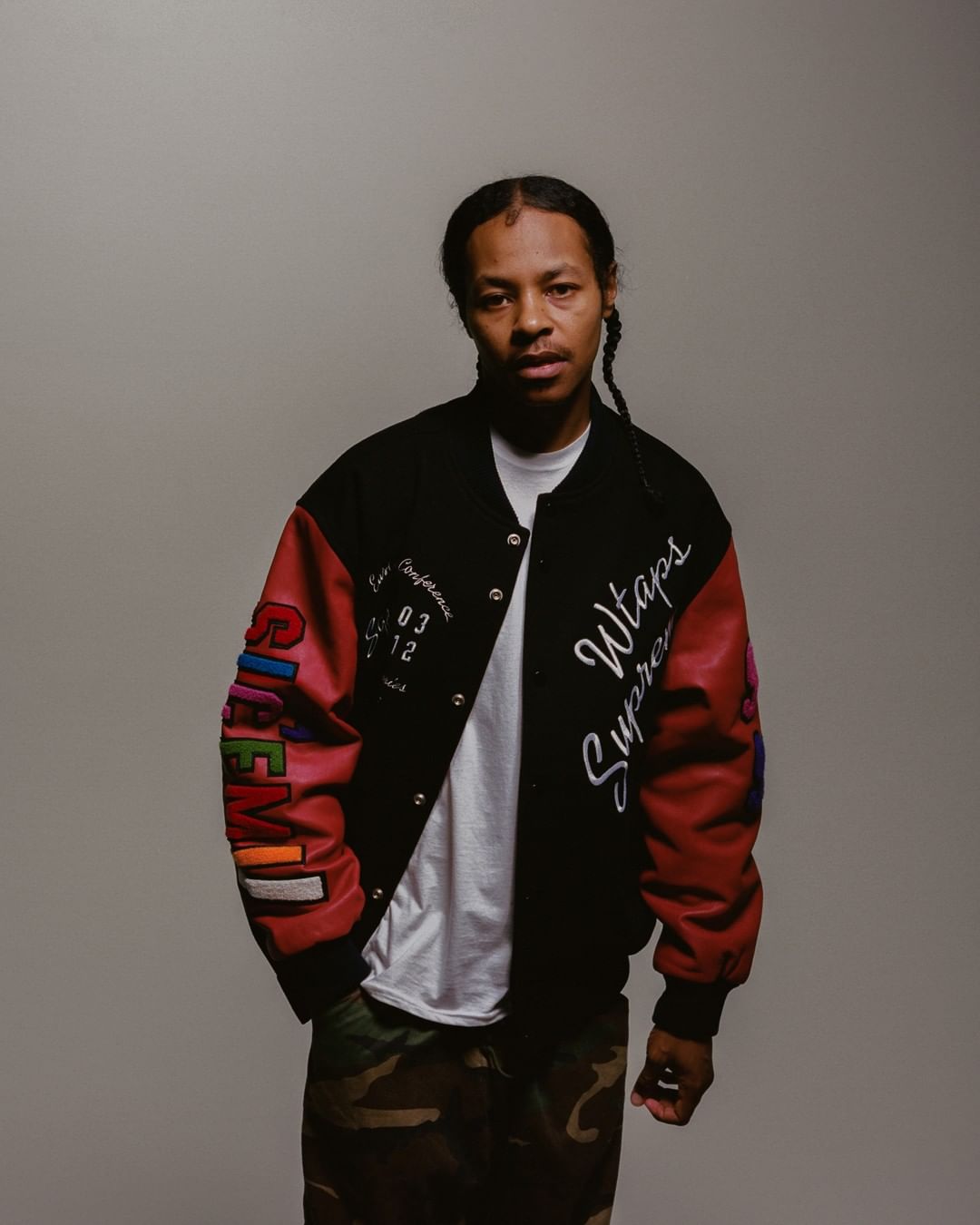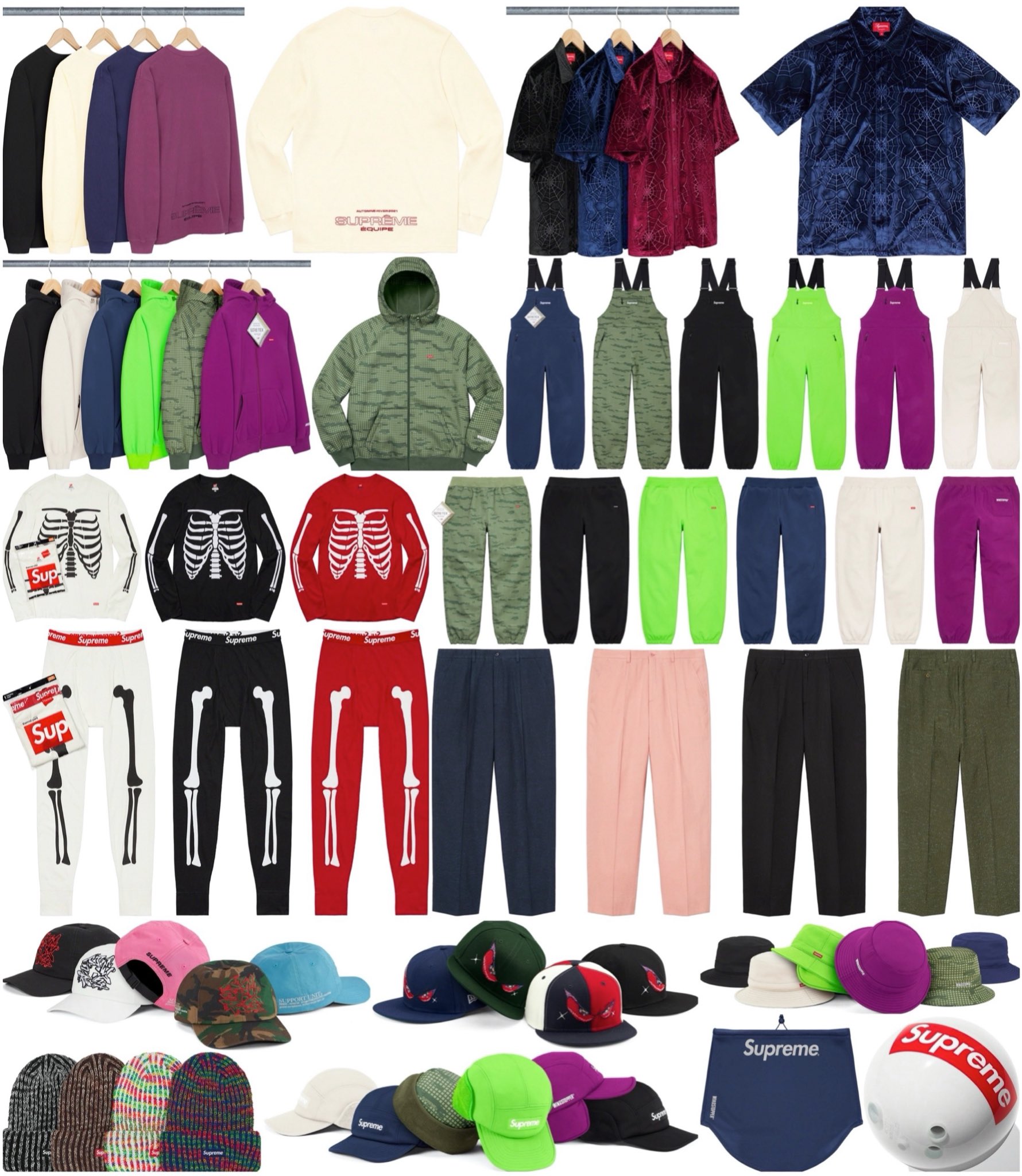 Update 24.11.2021
After the collab with Tiffany & Co, Supreme and Vans are sitting down again and continuing their series with new sneakers. The New York label has designed new versions of the Vans Half Cab and Old Skool exclusively for Supreme. In total, seven special Supreme x Vans sneakers have been designed. The Supreme x Vans Half Cab are made of soft suede, with black vulcanised waffle outsoles used at the bottom. A similar construction is also used on the Supreme x Vans Old Skool, with canvas sides.
The Half Cab will be available in four colourways and the Old Skool in three colourways. Also this time, the releases will take place on Friday, November 26th.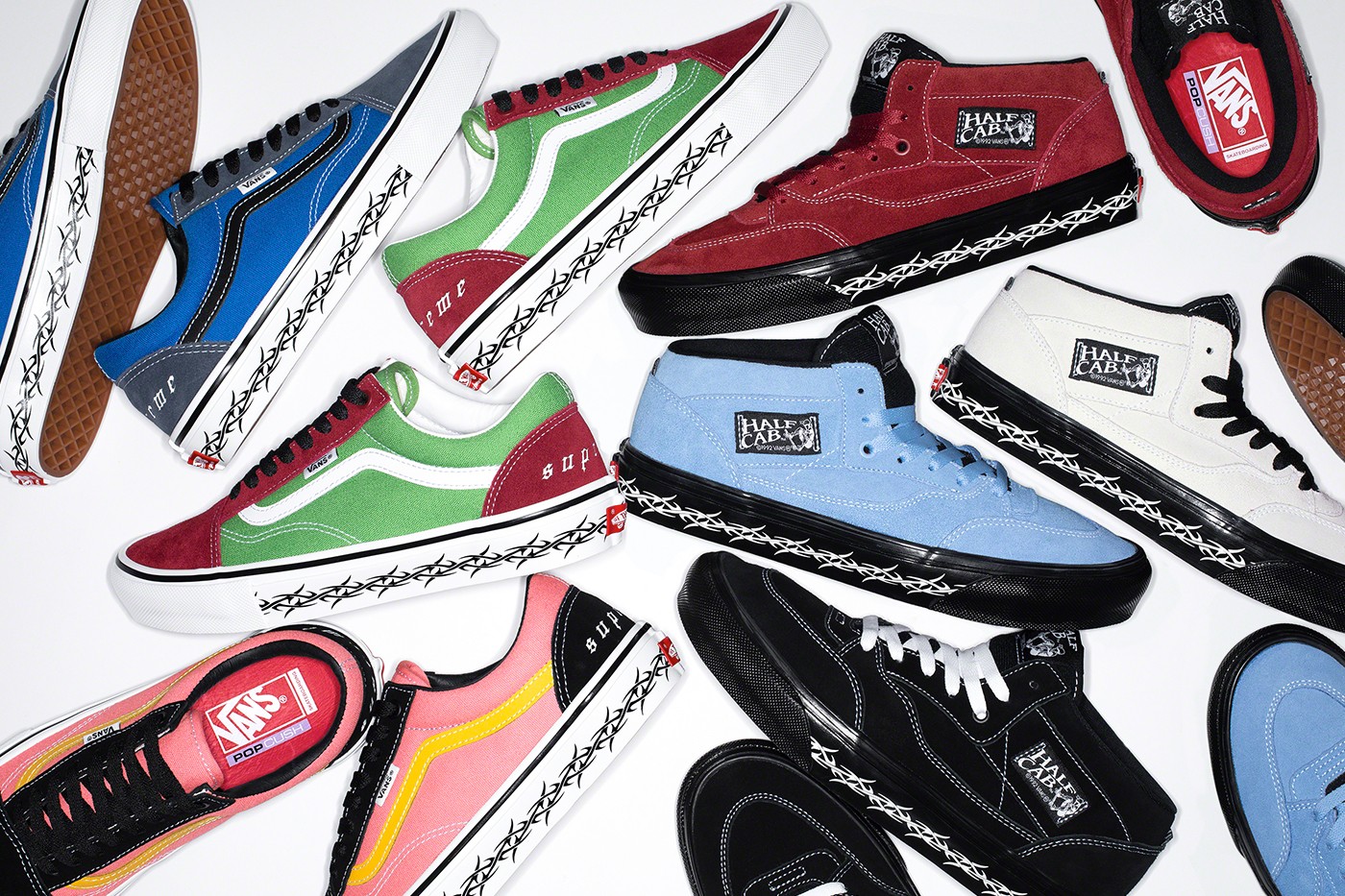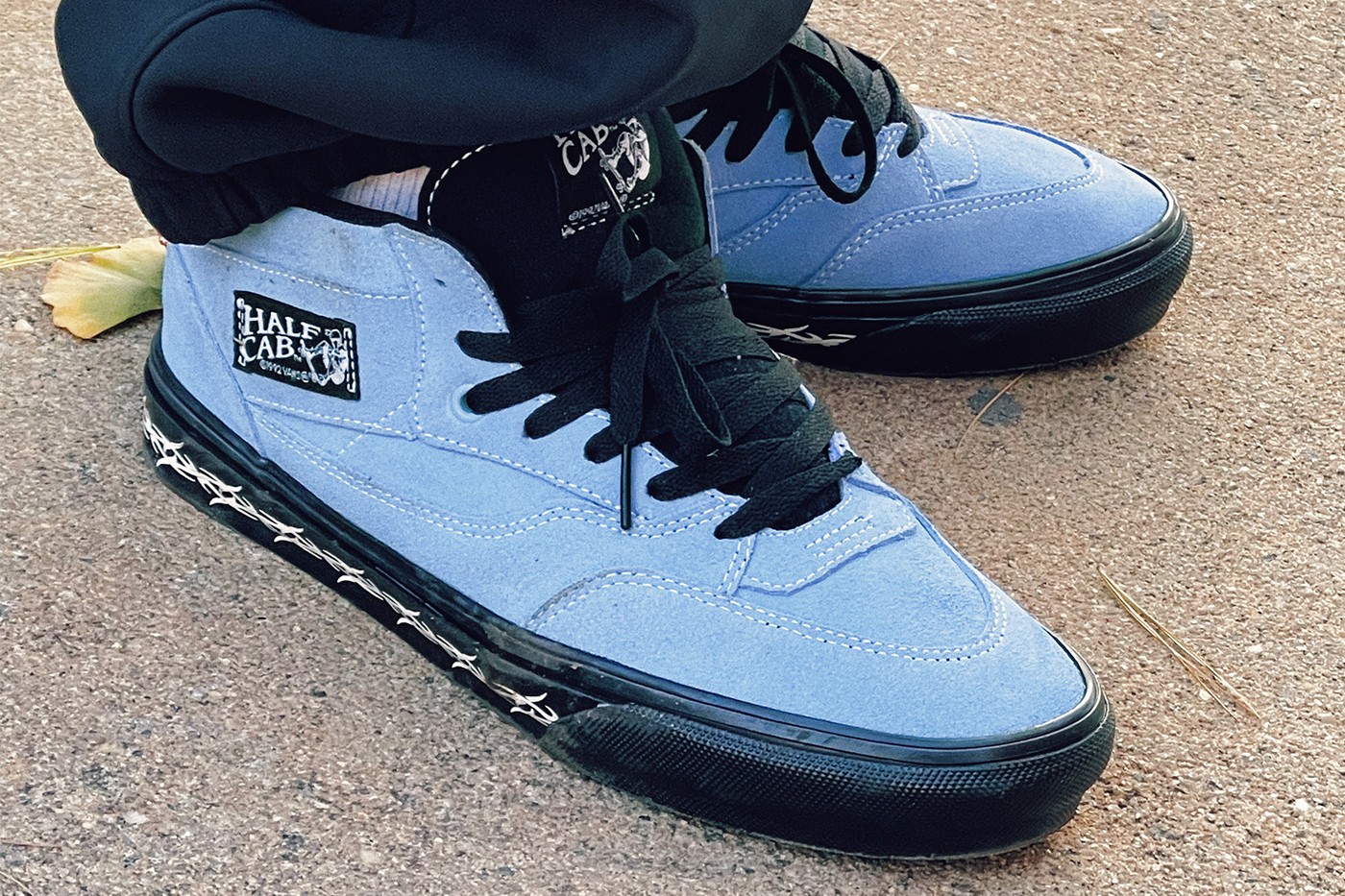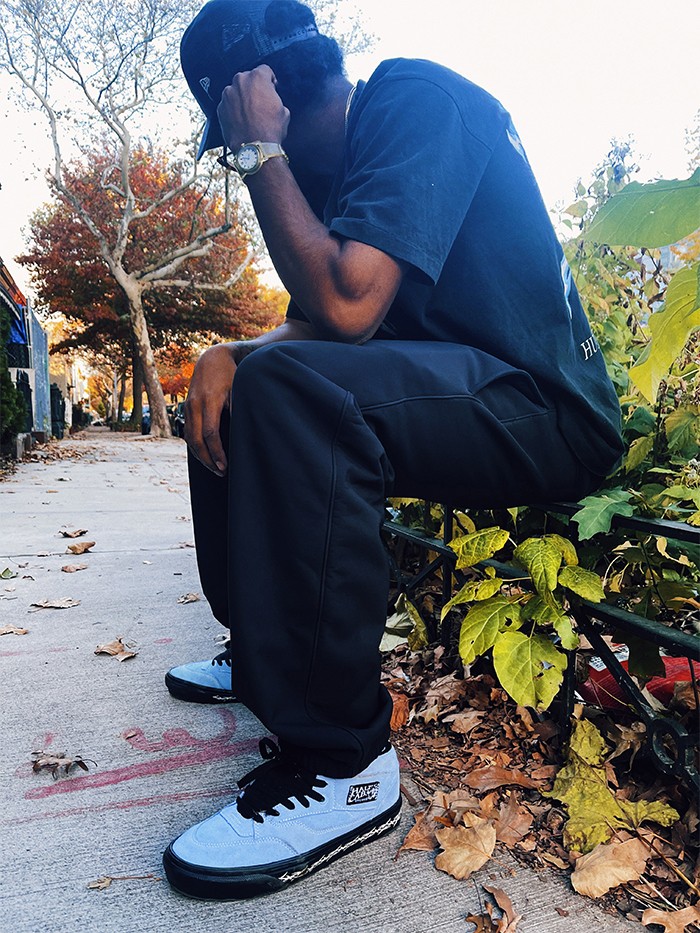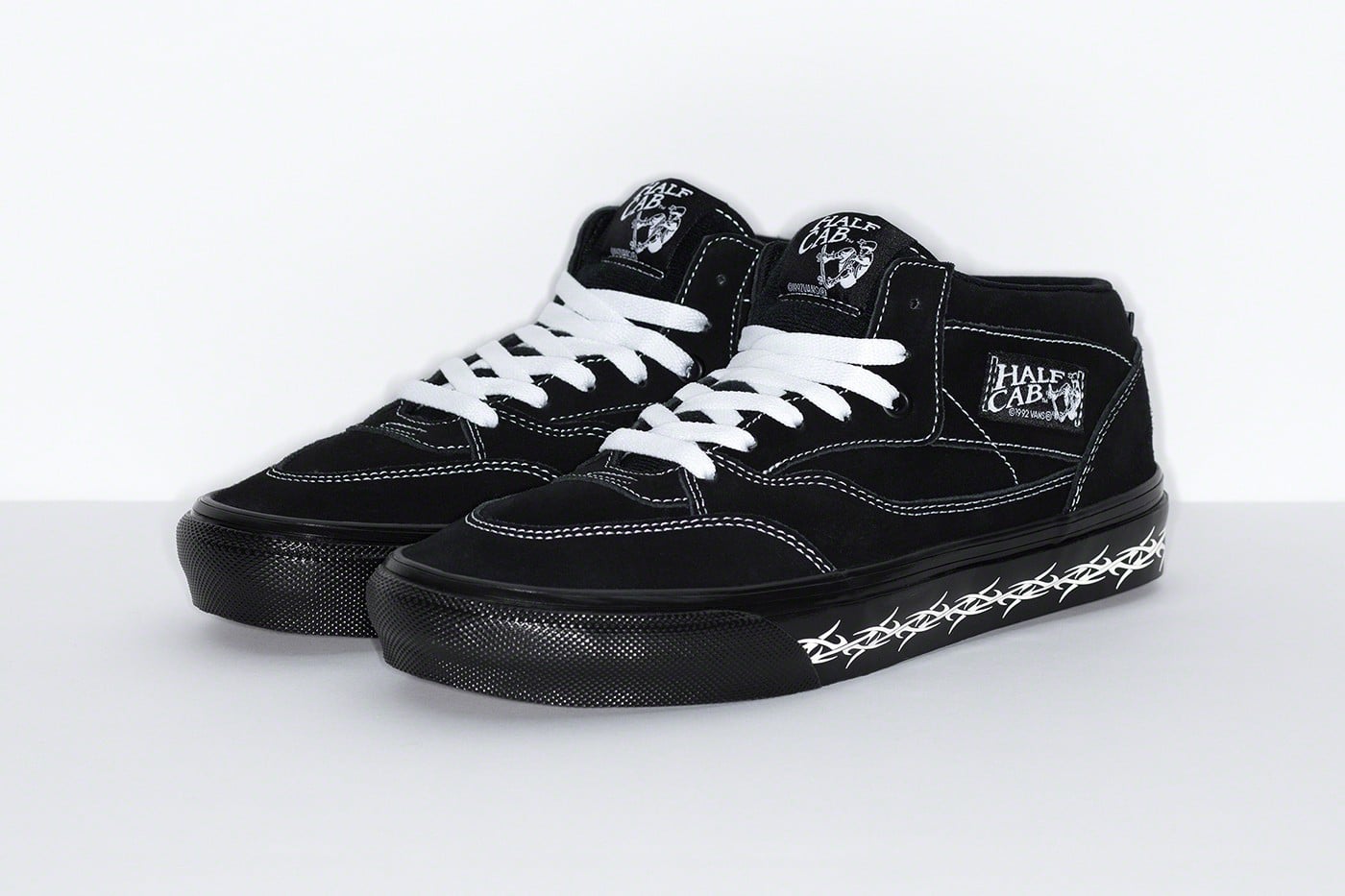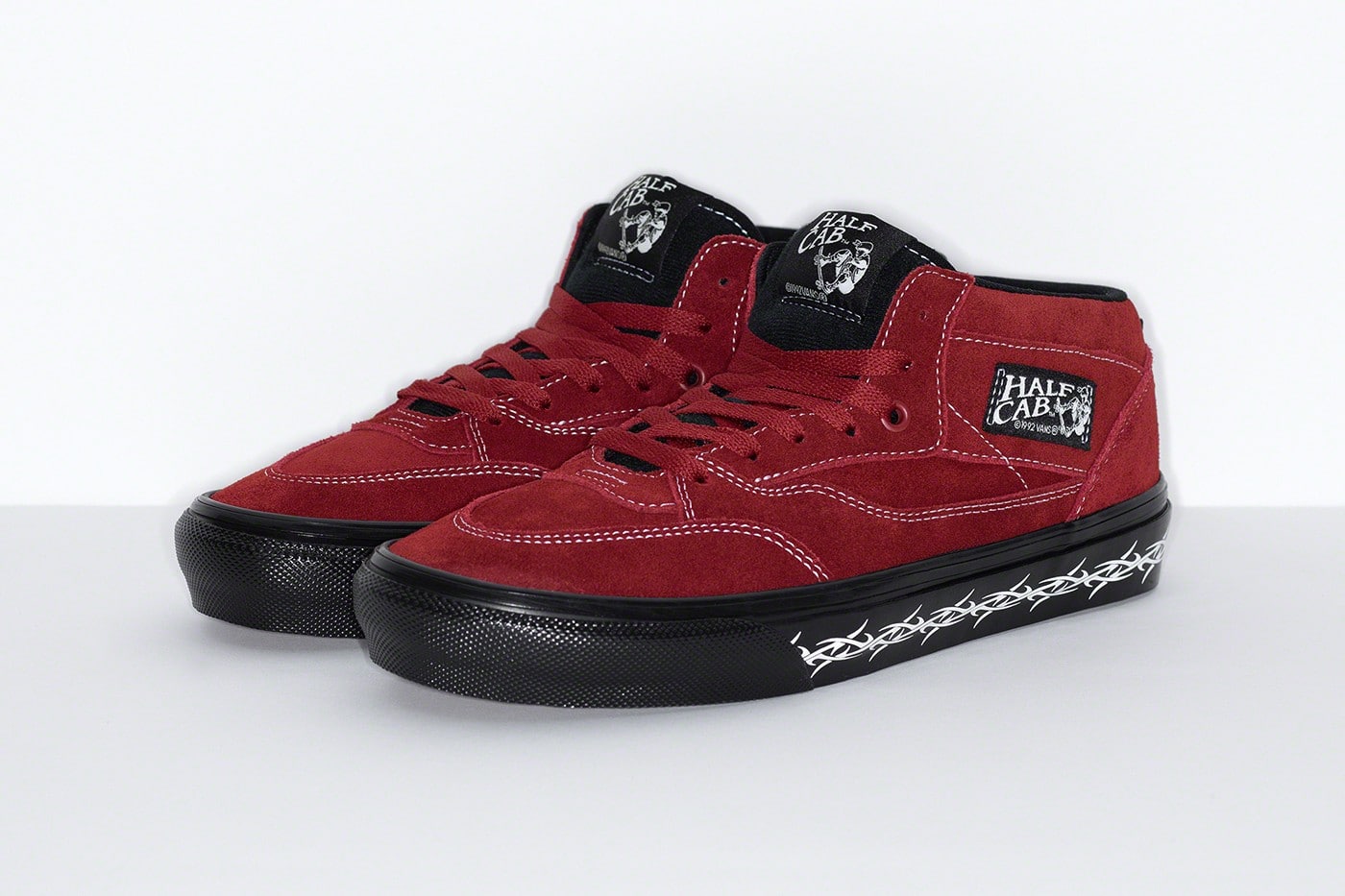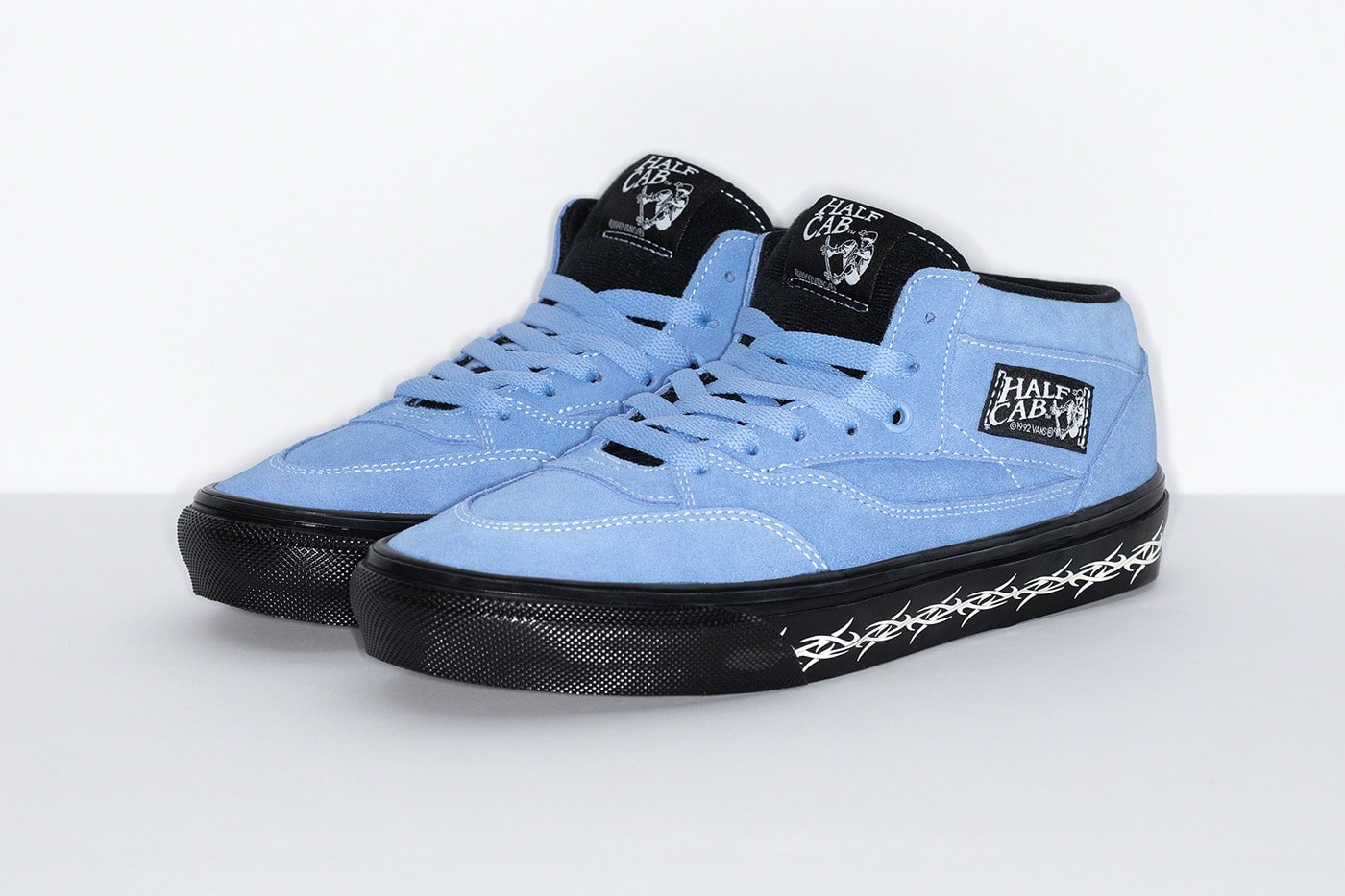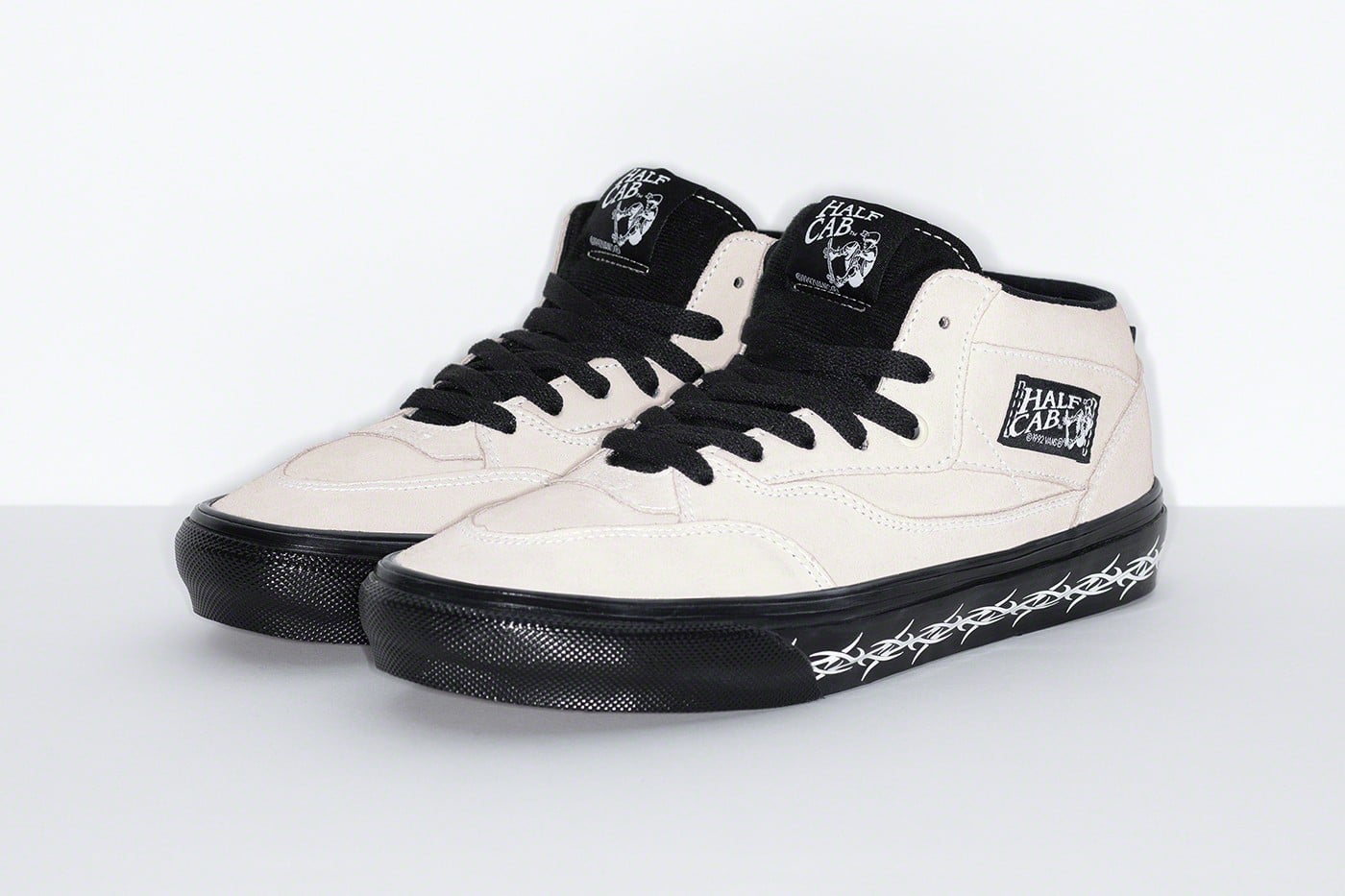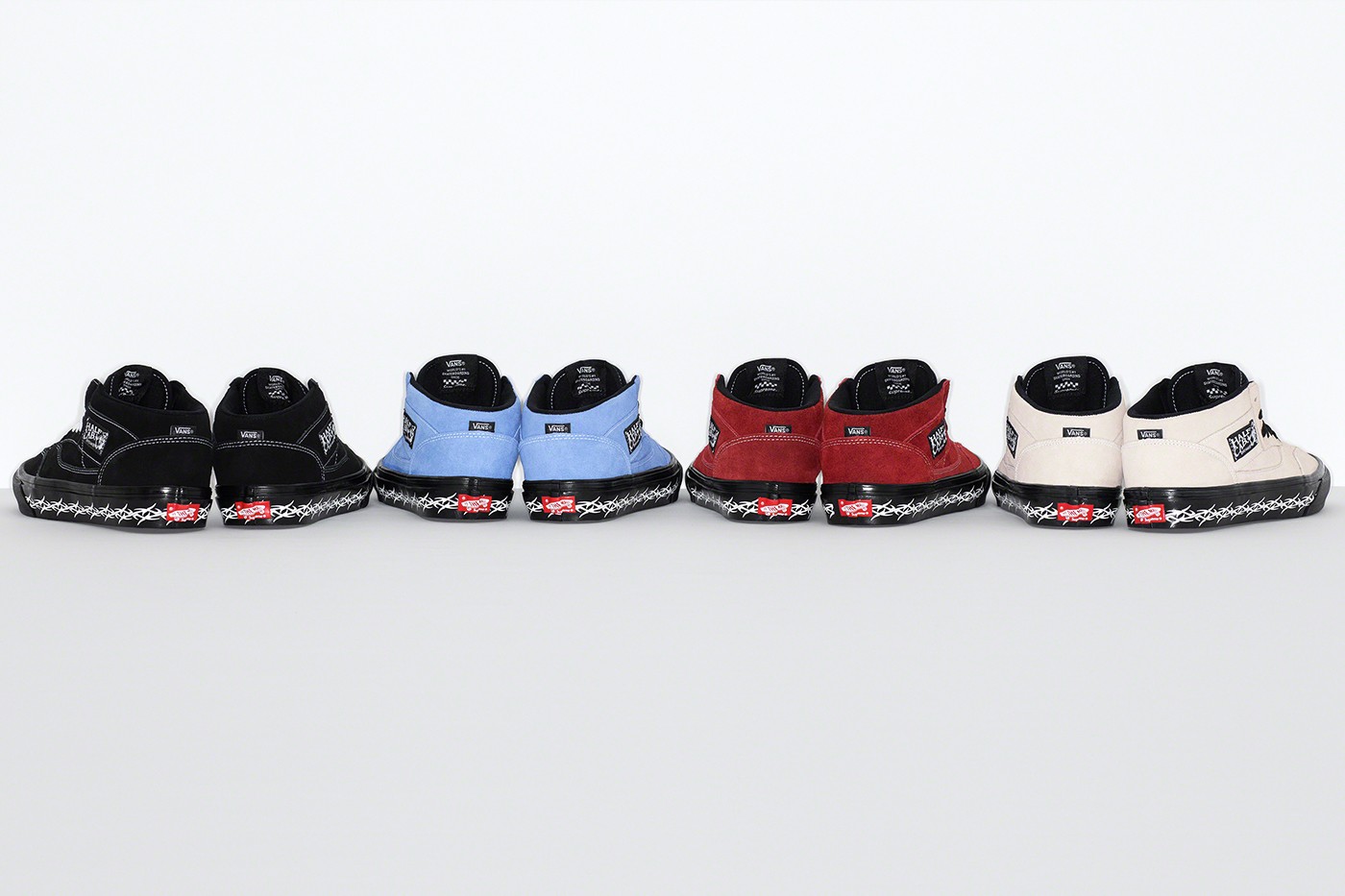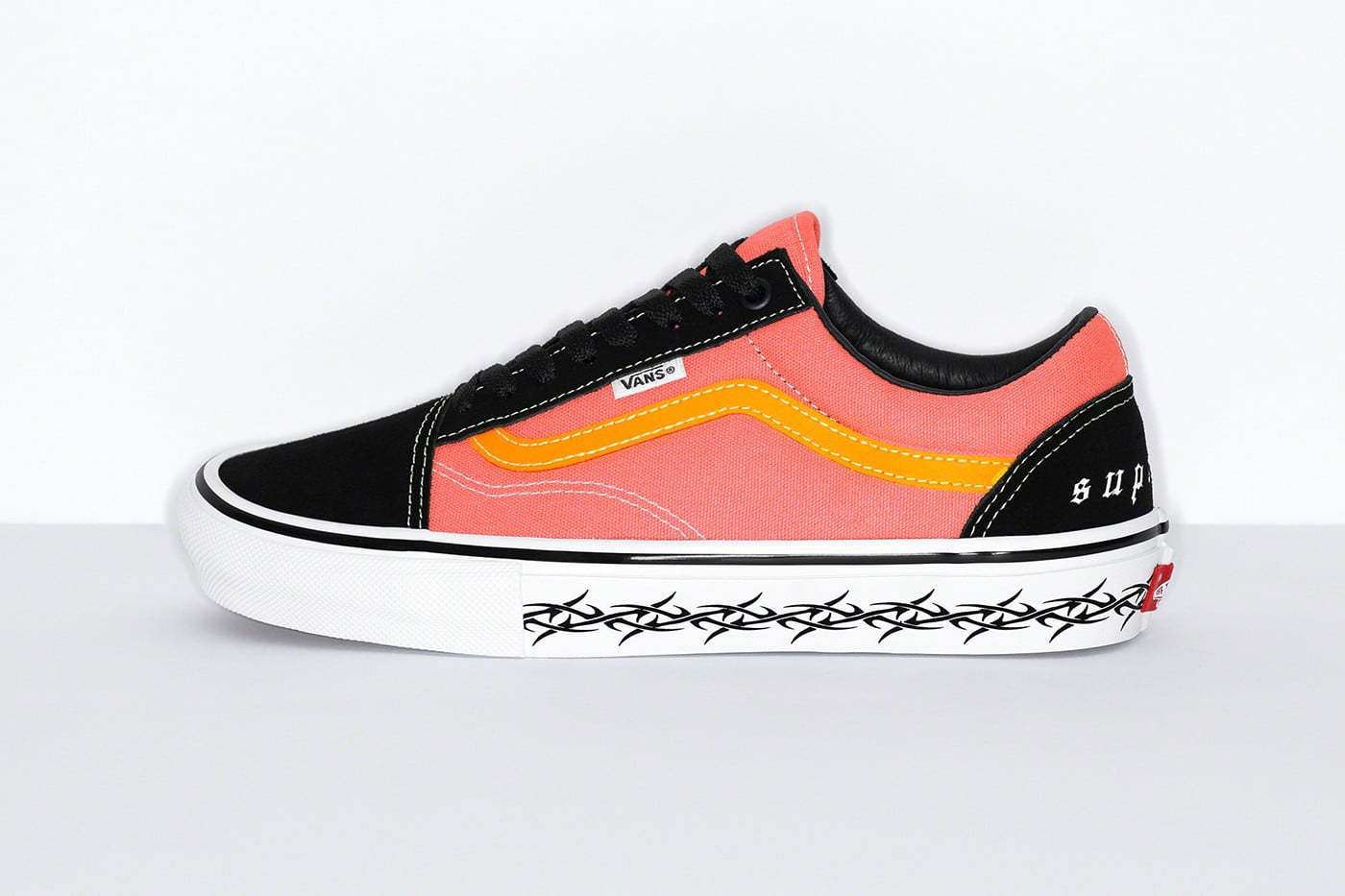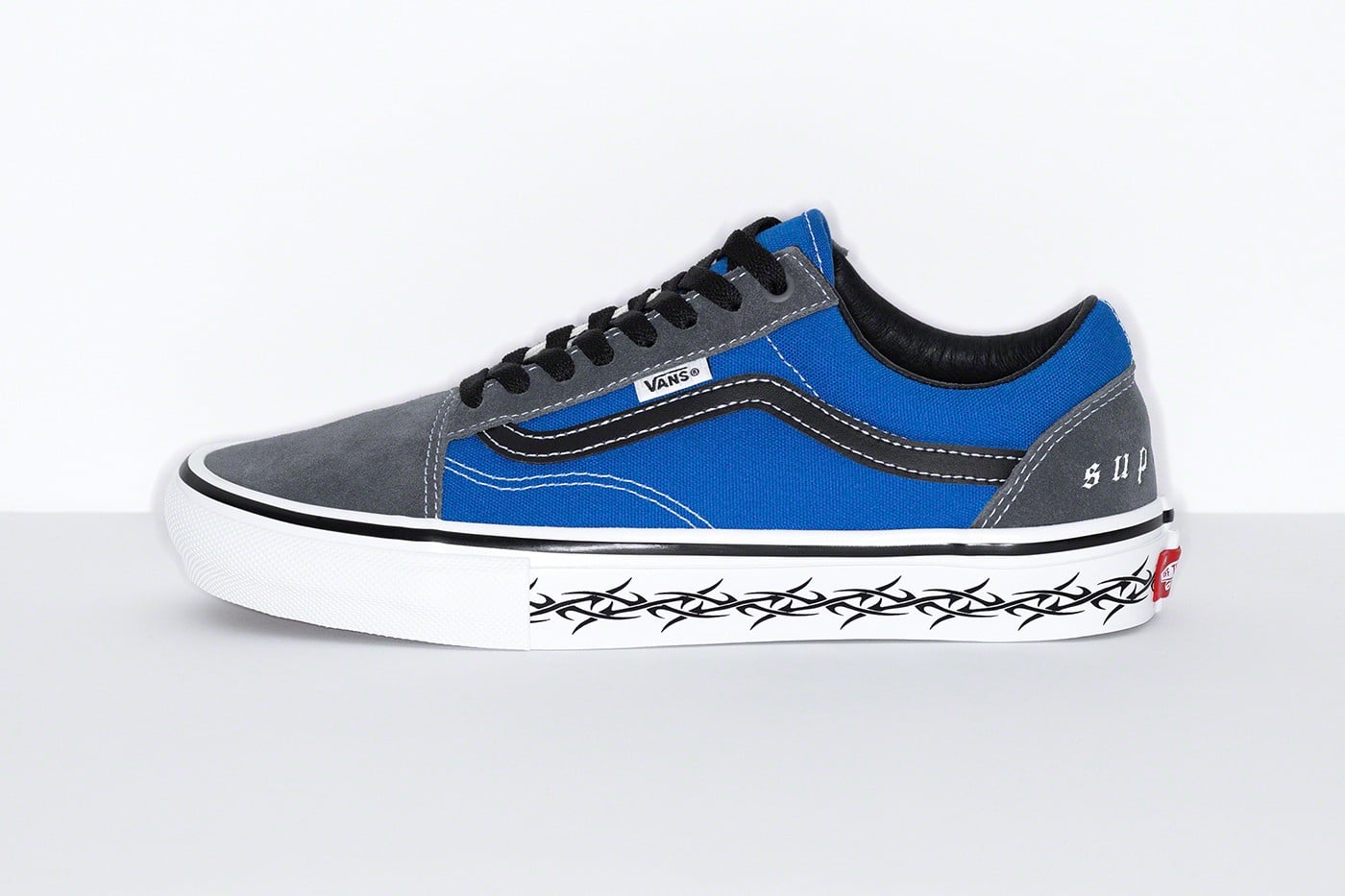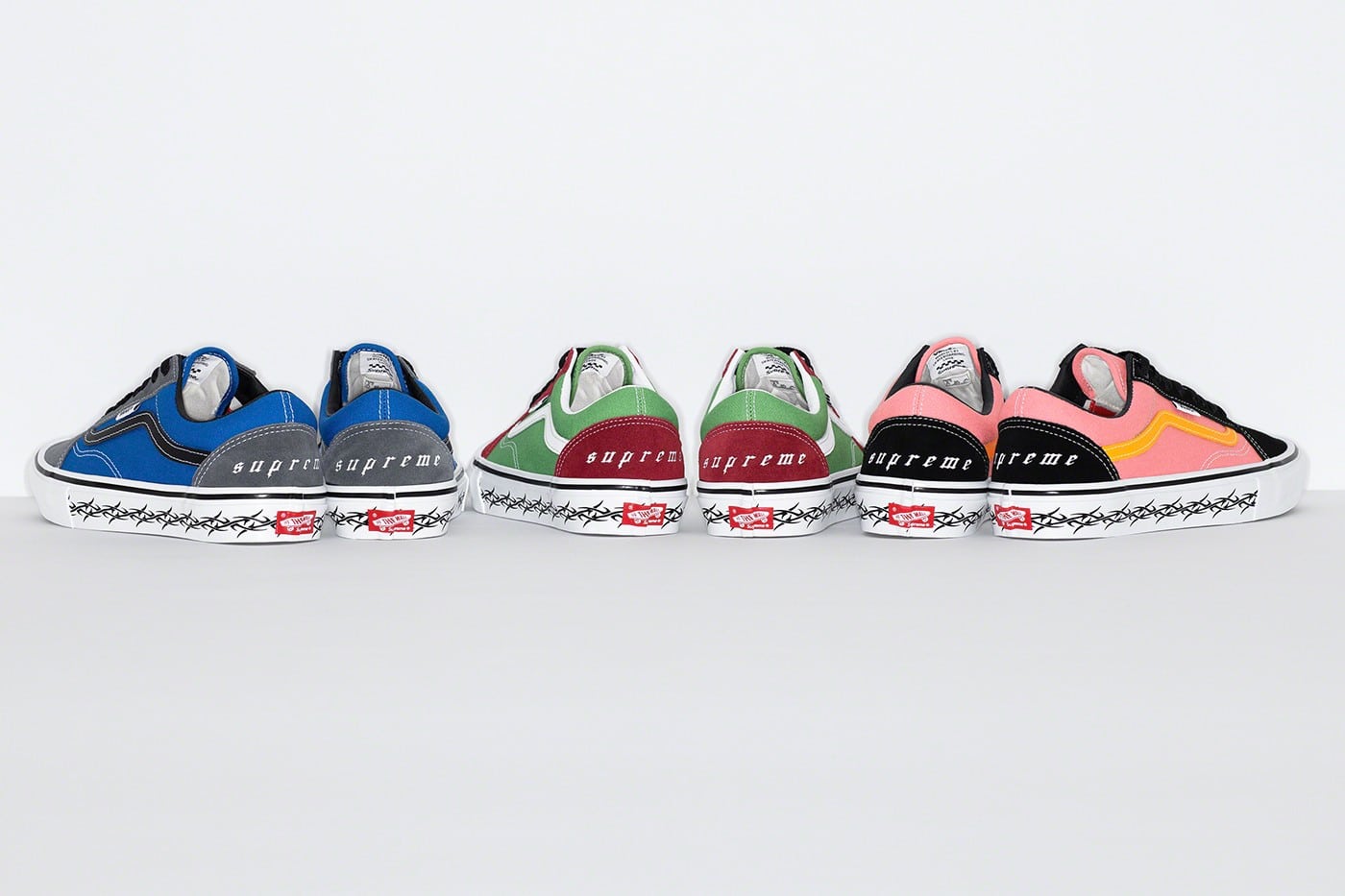 Update 23.11.2021
We don't usually get a look at the new pieces from this week until Wednesday, but new leaks have just shown the drops for November 25th today. Supreme is collaborating with Skittles for Week 14, and together, the labels are designing a multi-part capsule of clothes, accessories, and of course, candy. Here are the first picks.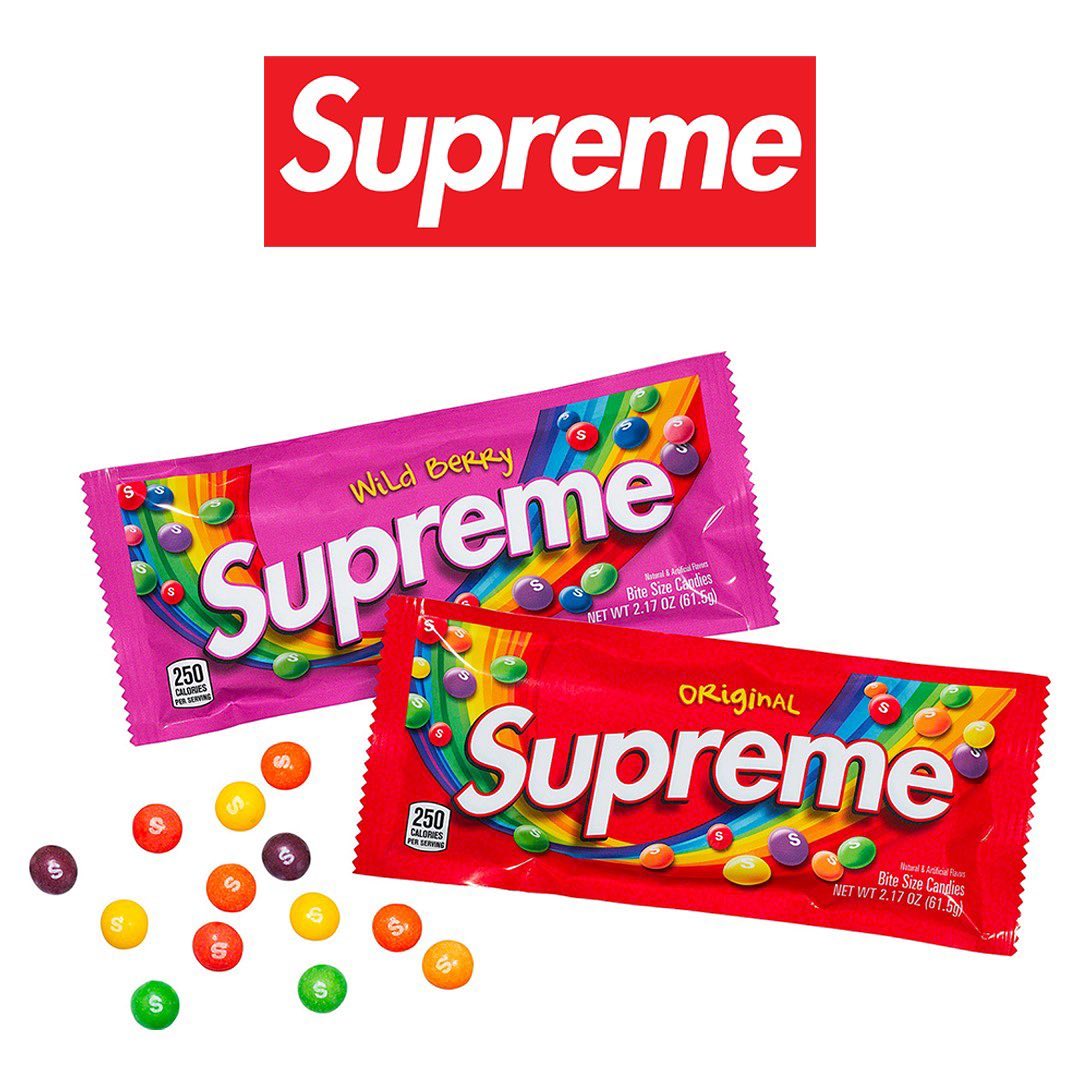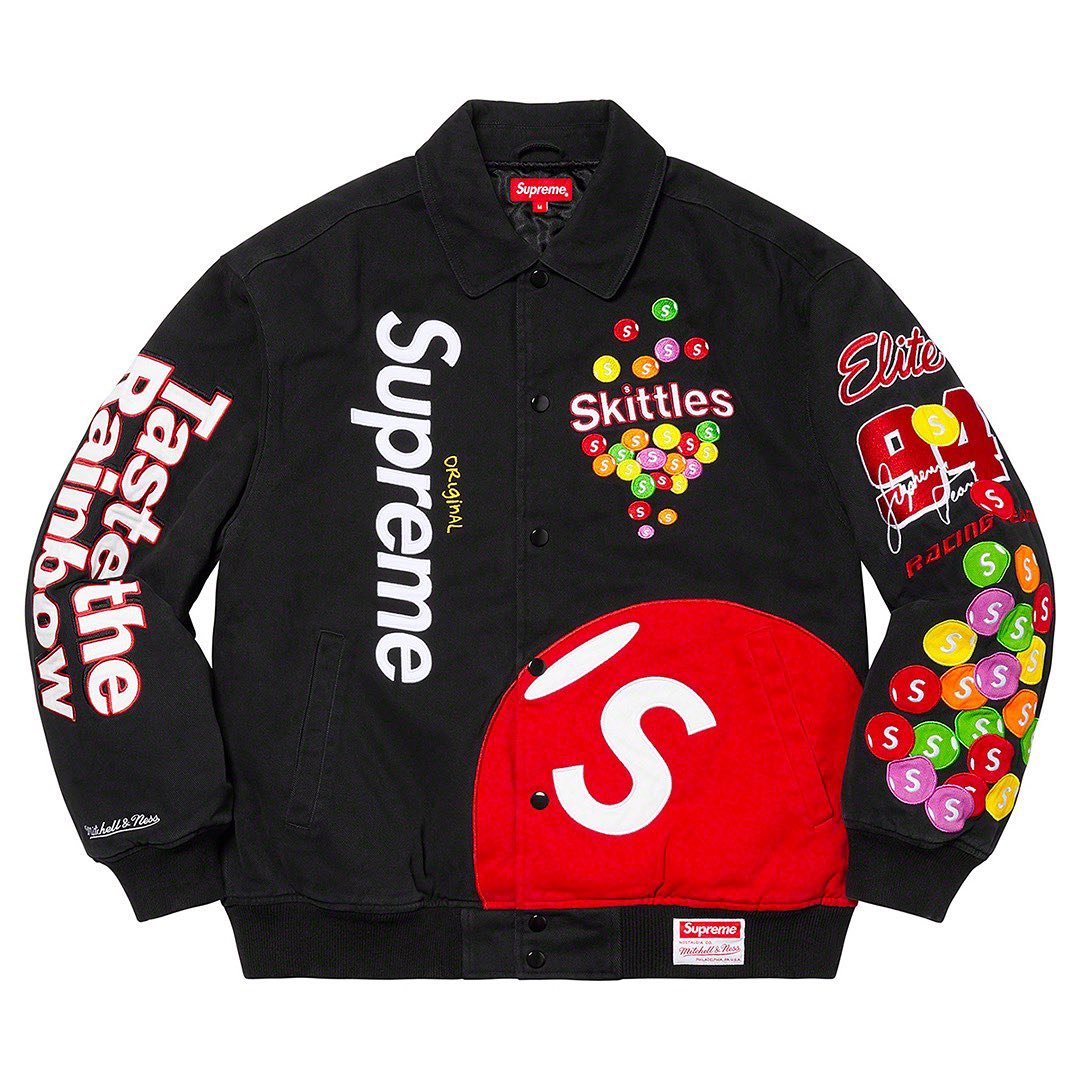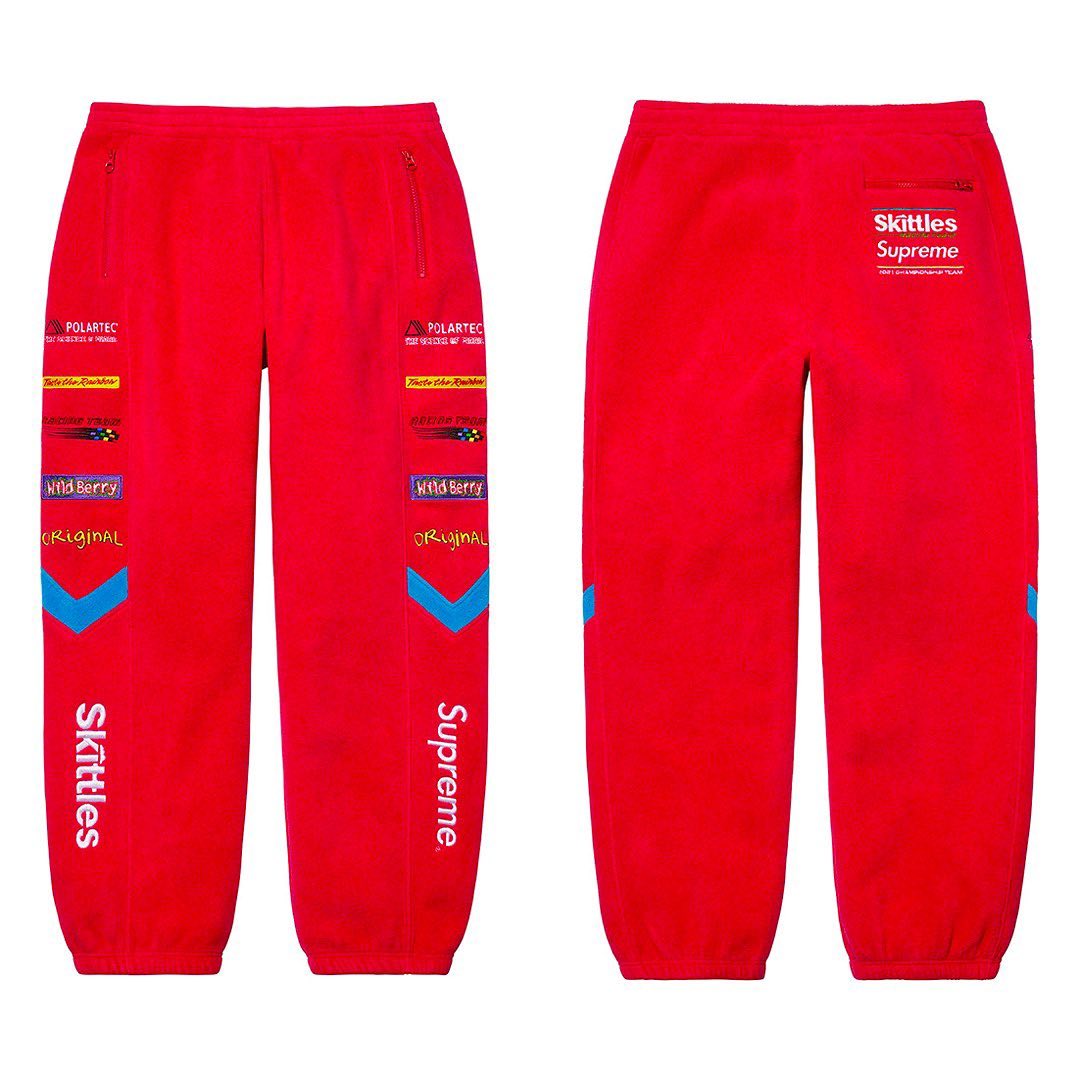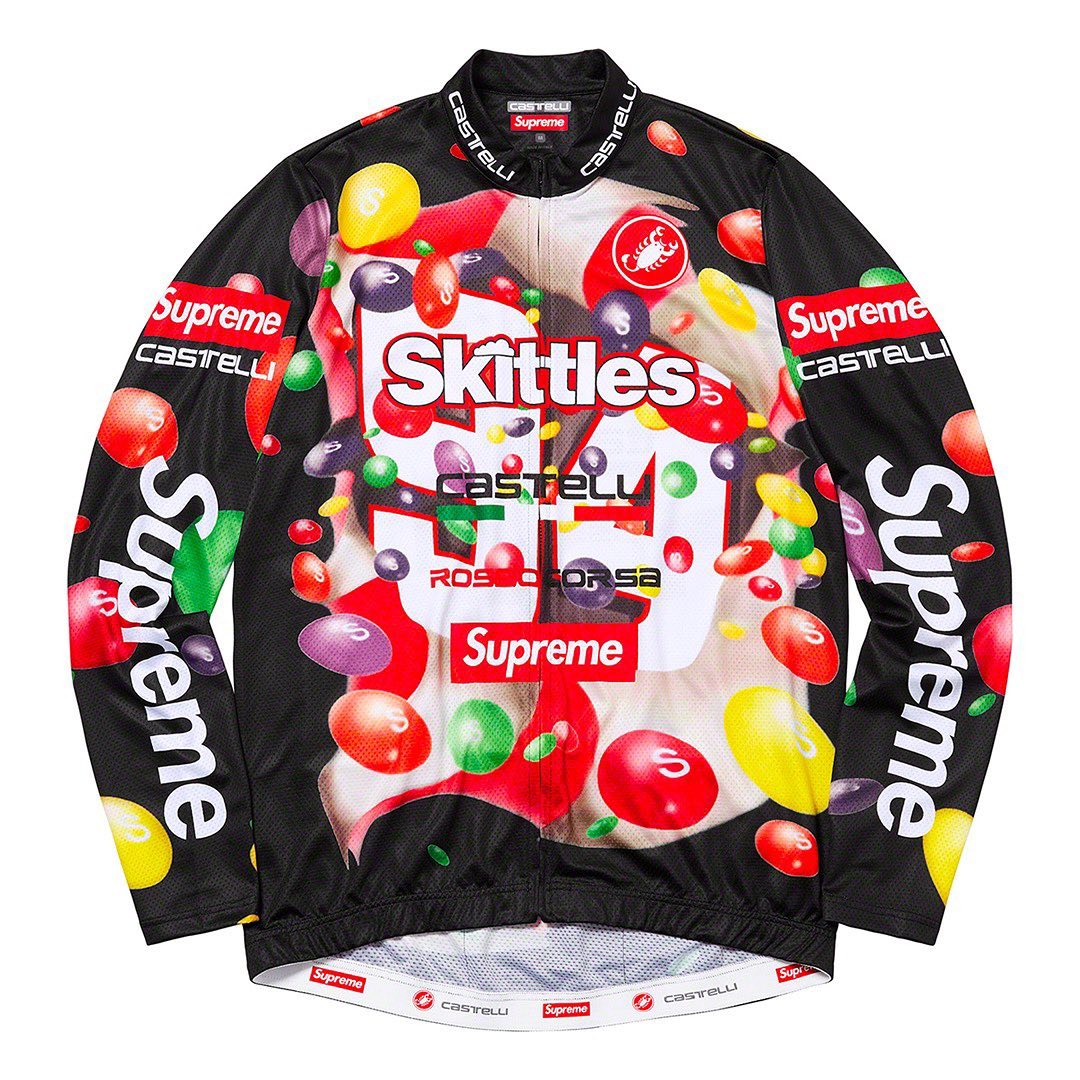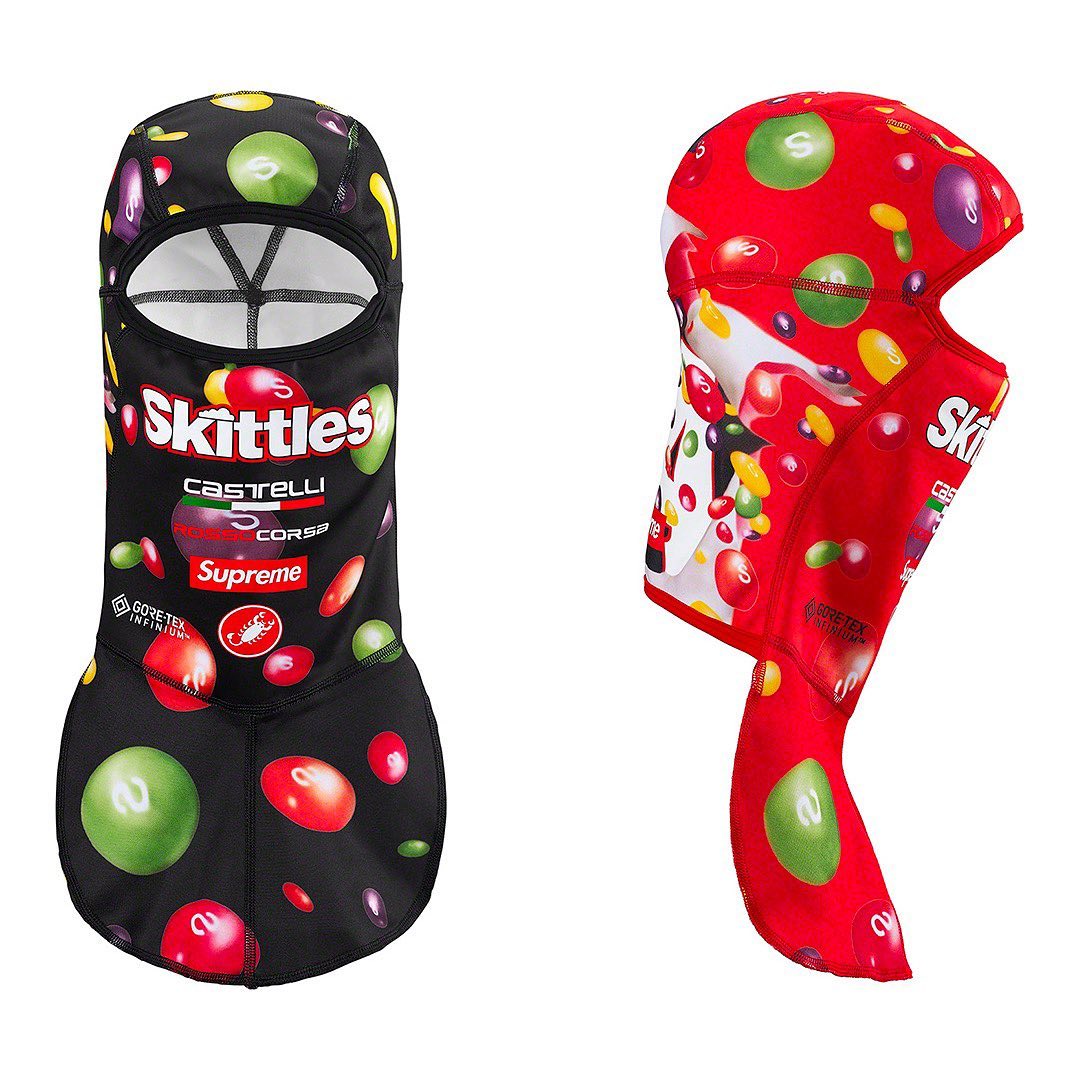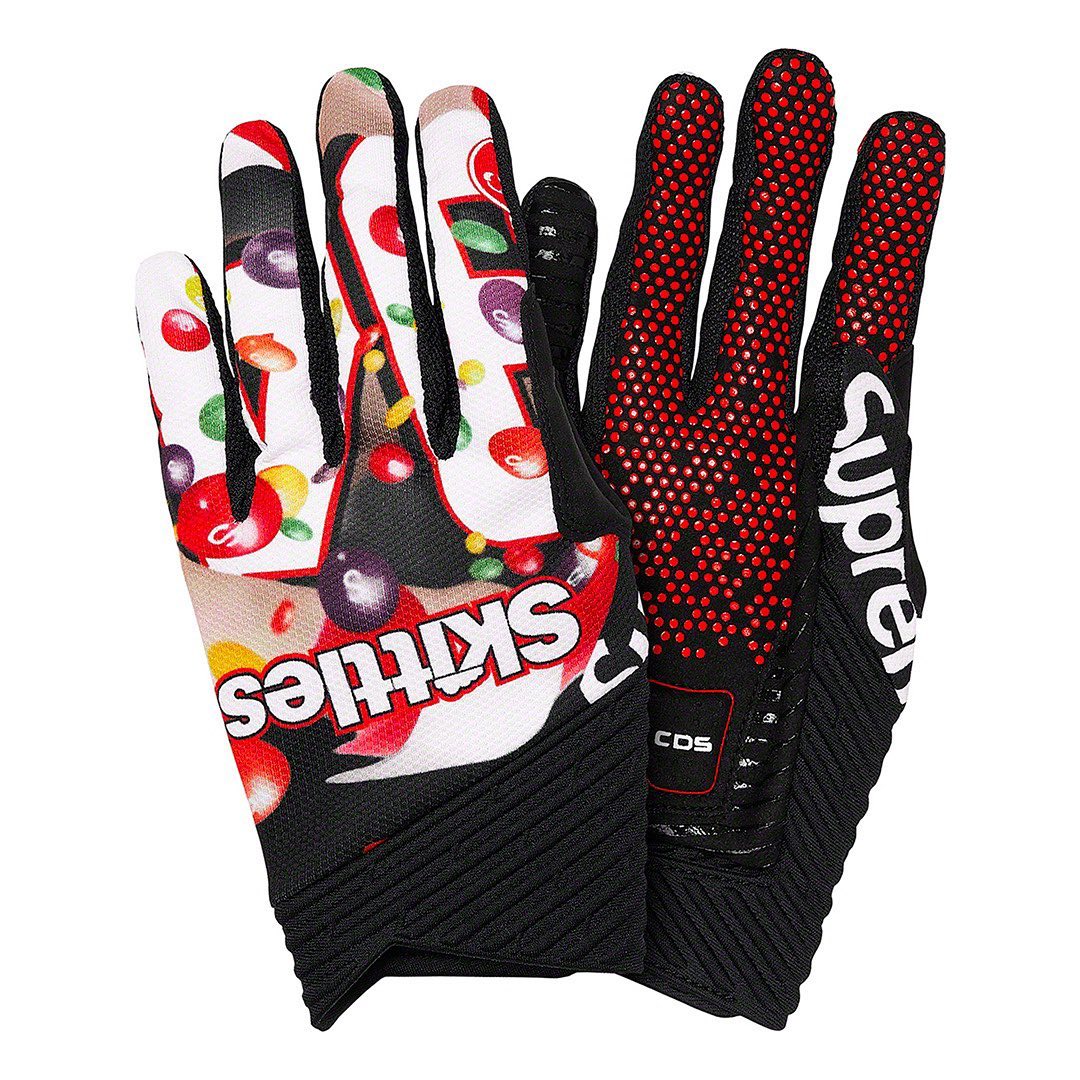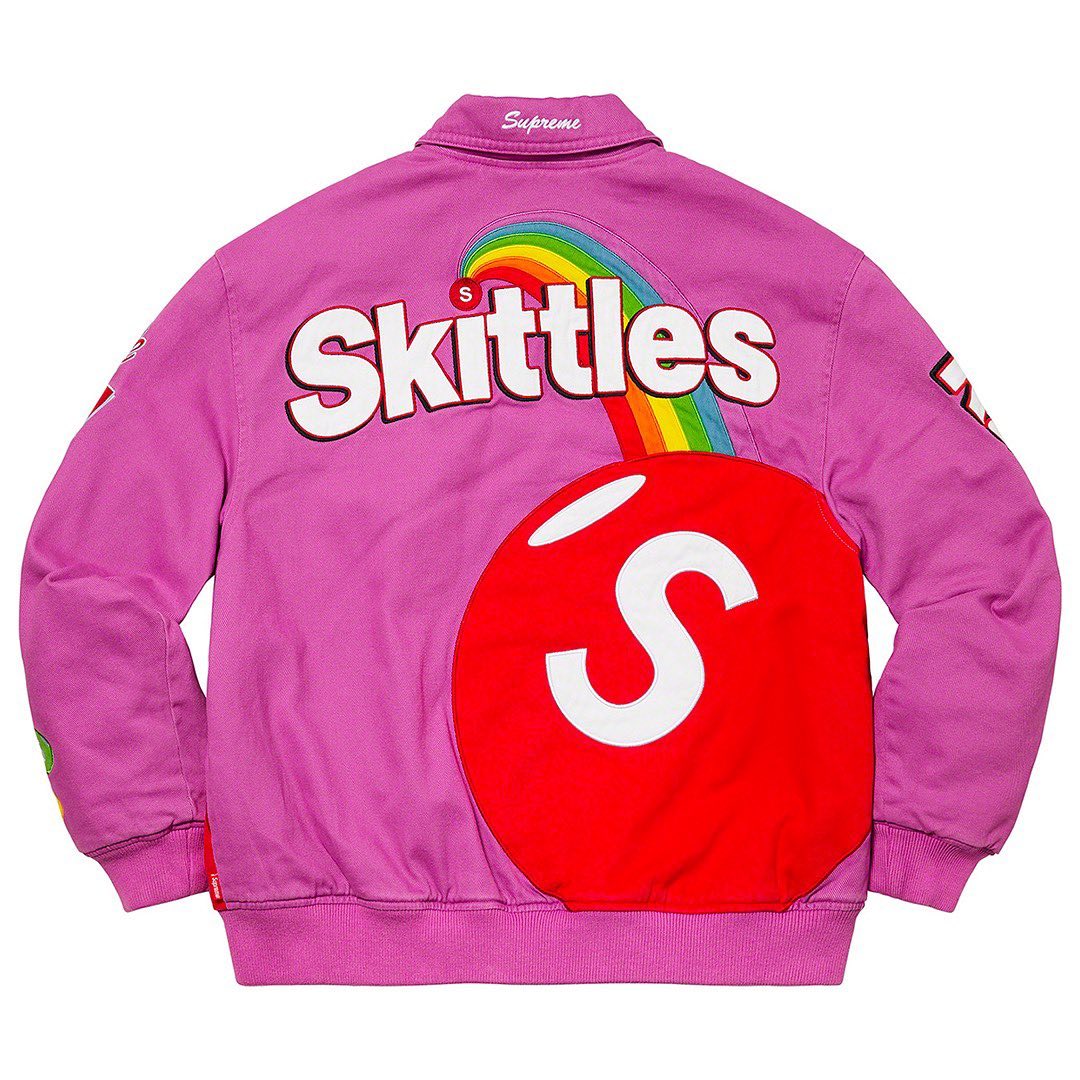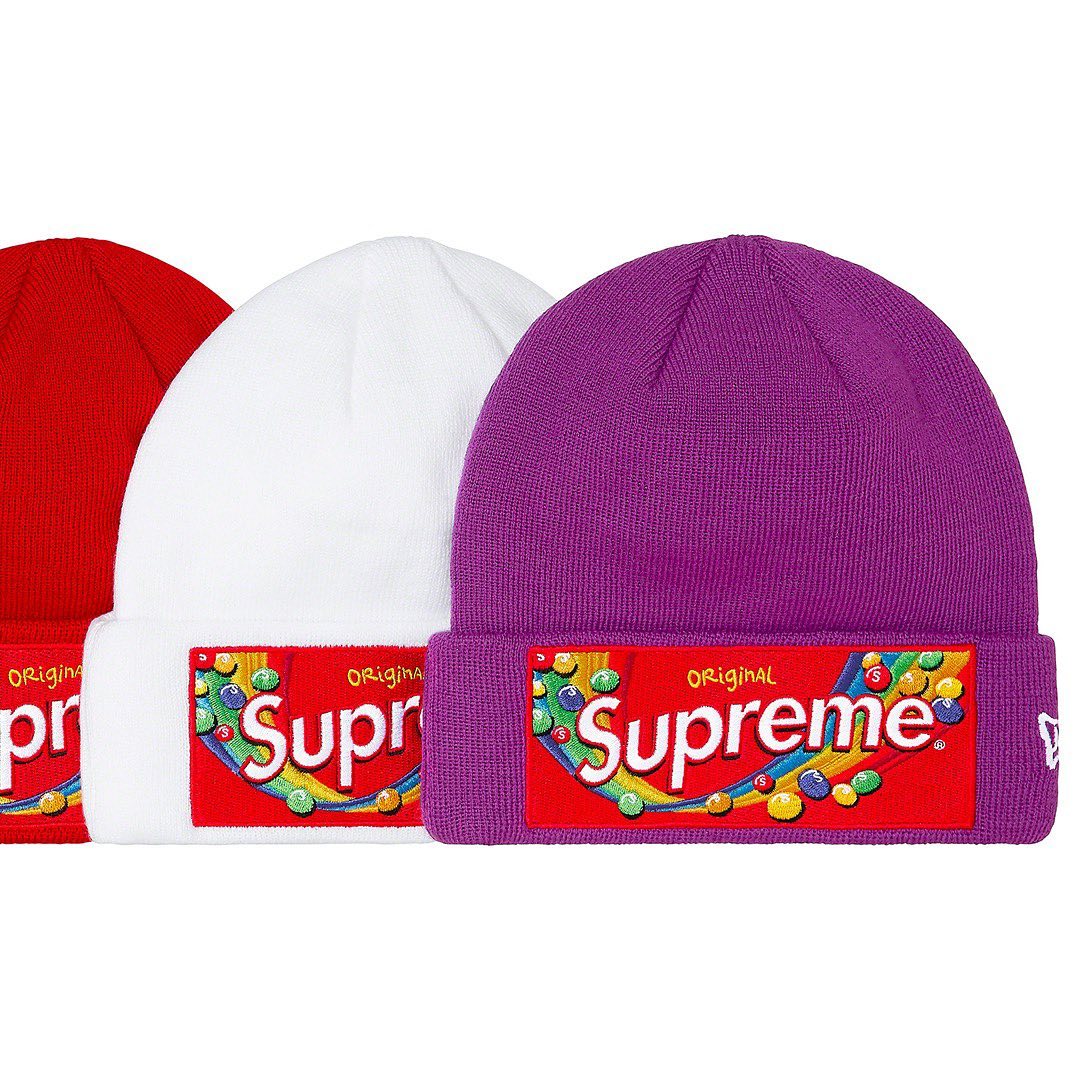 Update 17.11.2021
We are now in Supreme Fall/Winter 2021 Week 13, and the label is keeping the heat on in the cold days. With Italian label Missoni, Supreme drops a multi-piece capsule of various tops. Each piece features double branding from Supreme and Missoni. At the same time, Supreme stays true to its streetwear style, with modern details from Missoni making the collection a must-have.
The Supreme Fall/Winter 2021 Week 13 drops on Thursday, November 18th at Supreme's online shop and in-store. Check out the first pics here.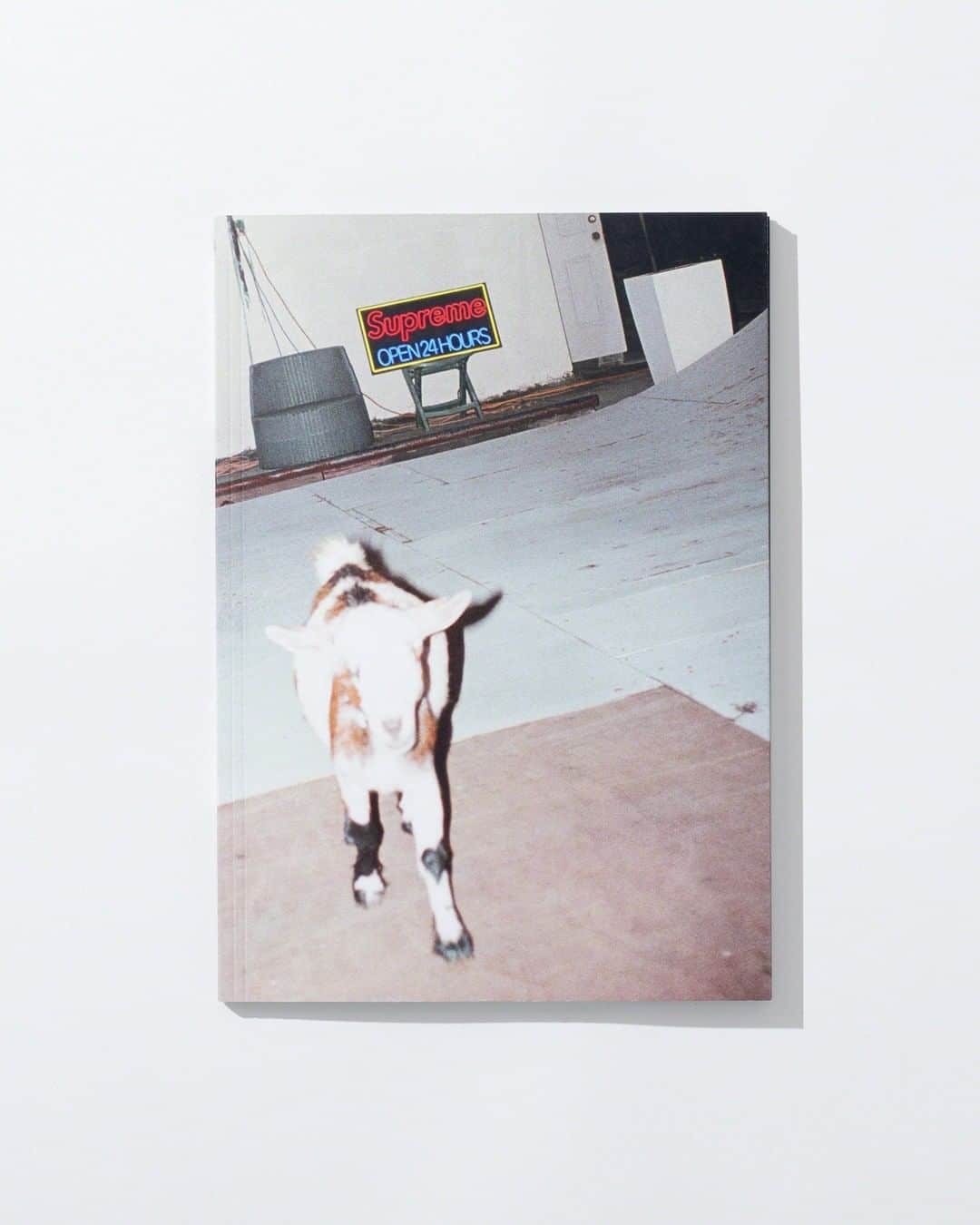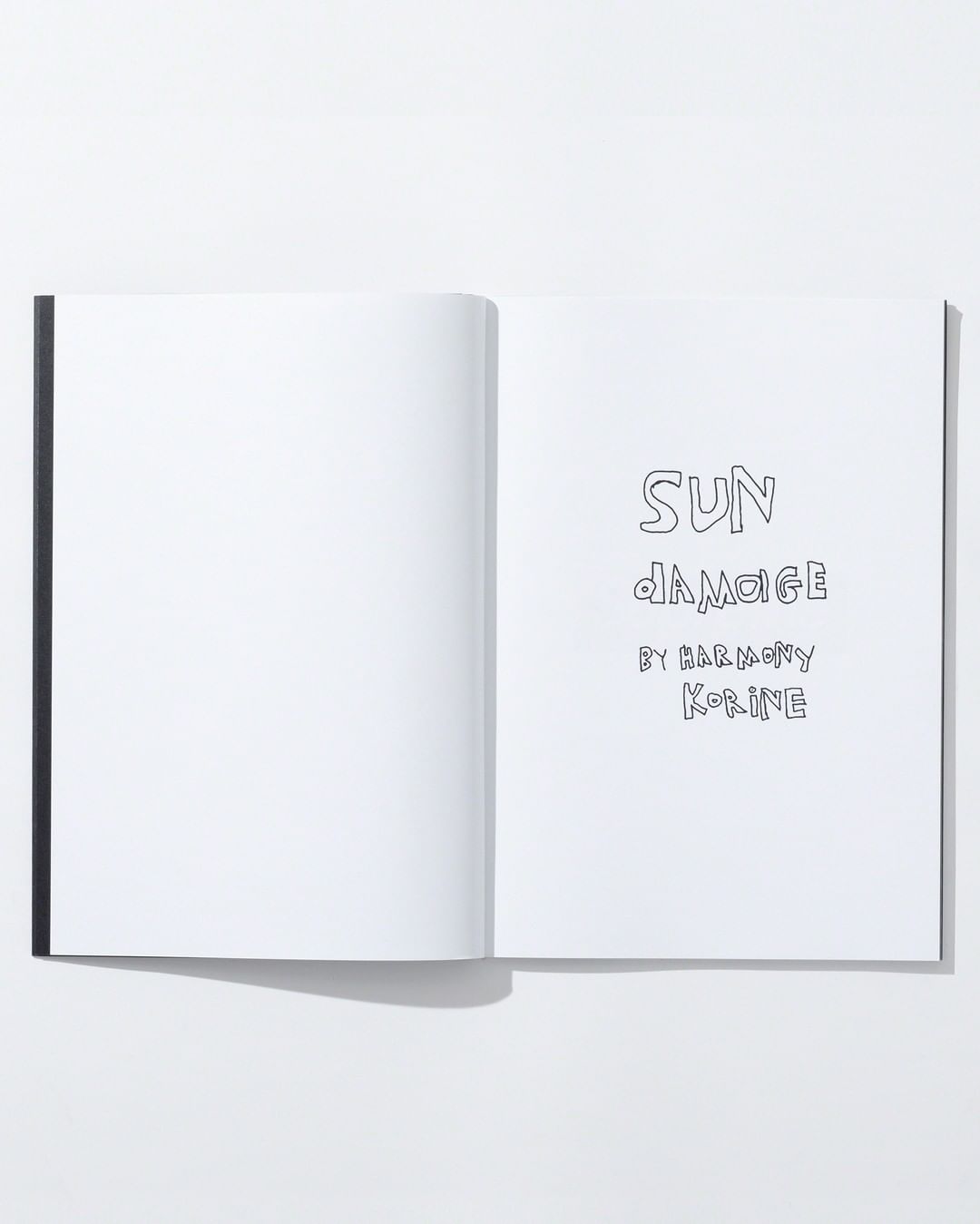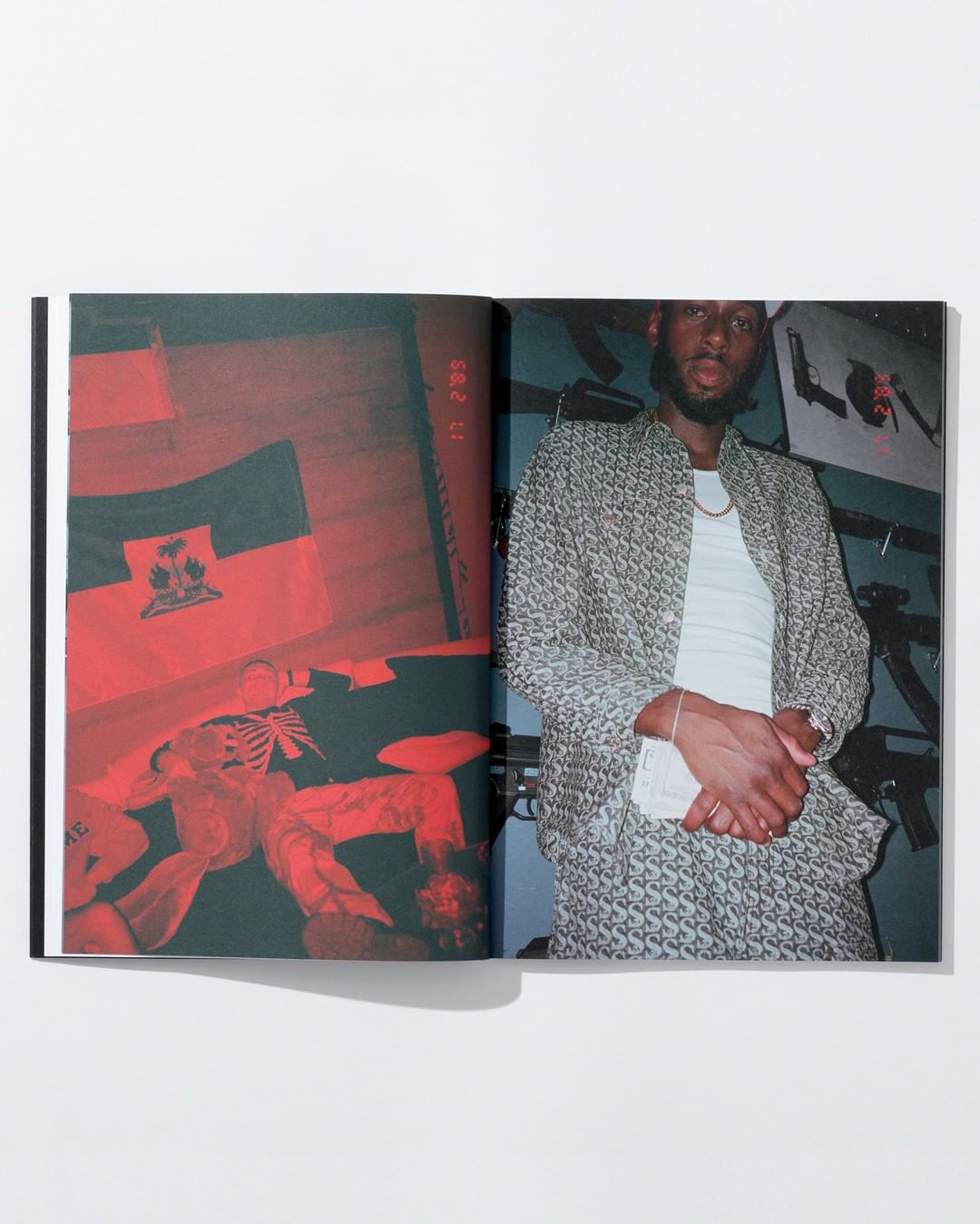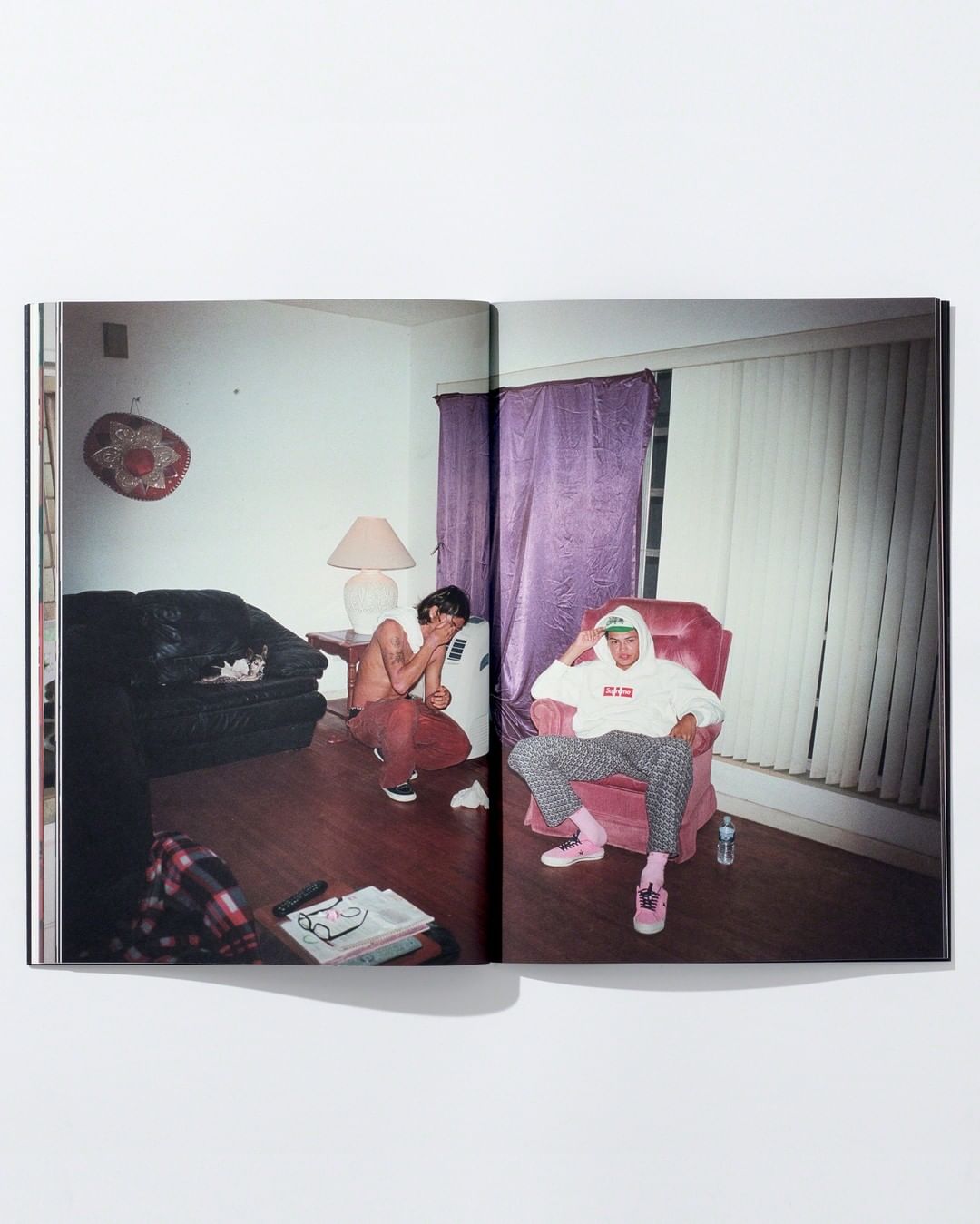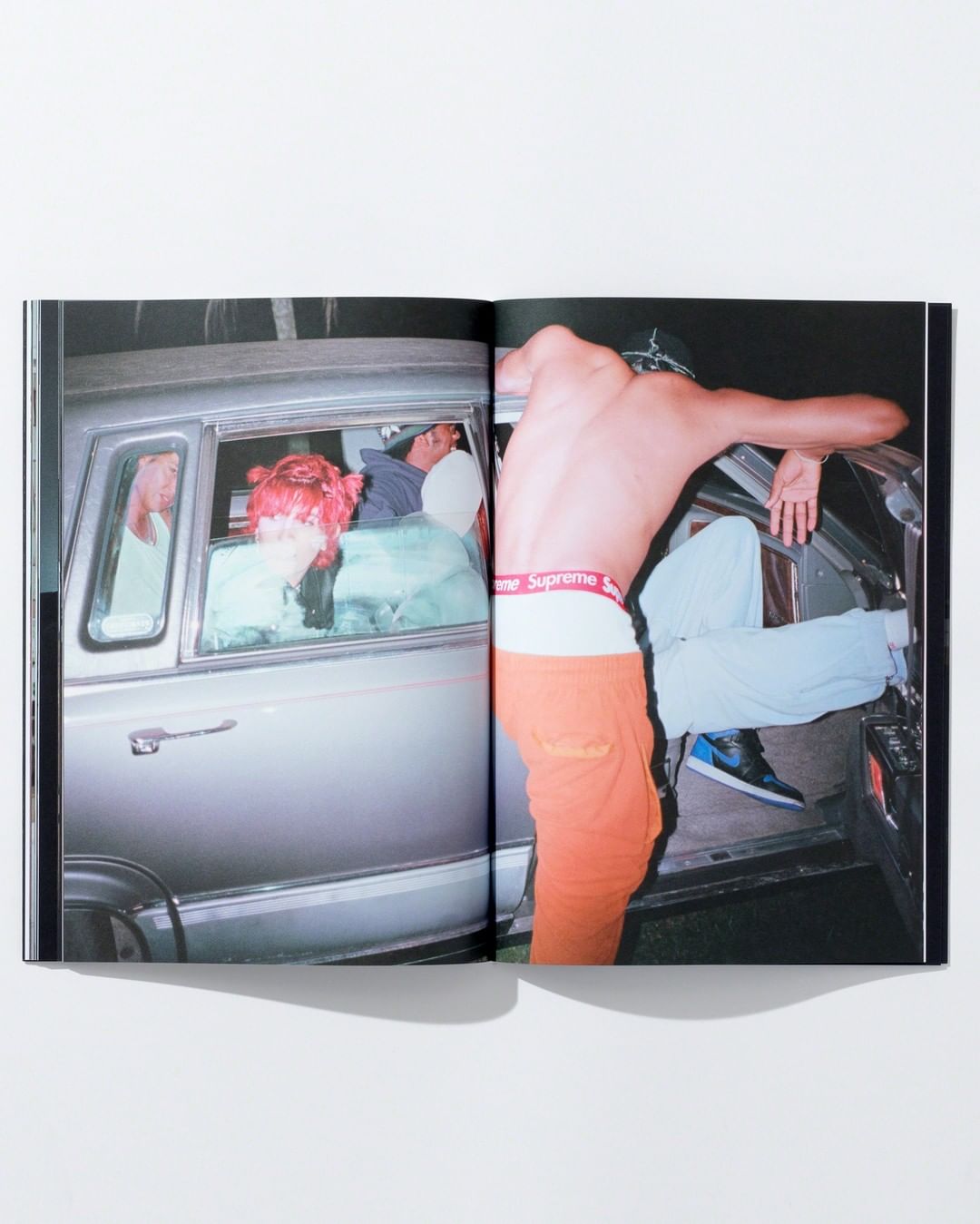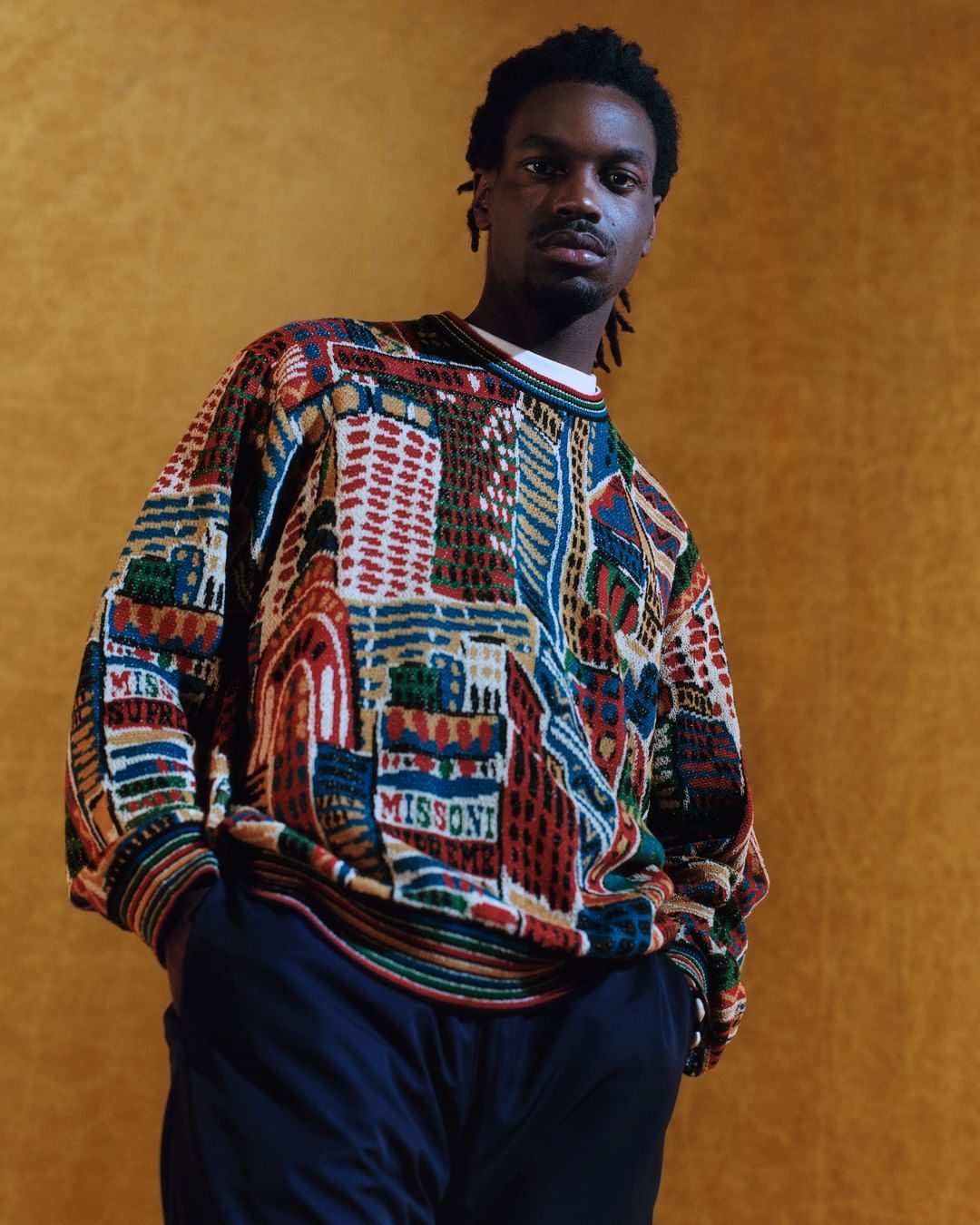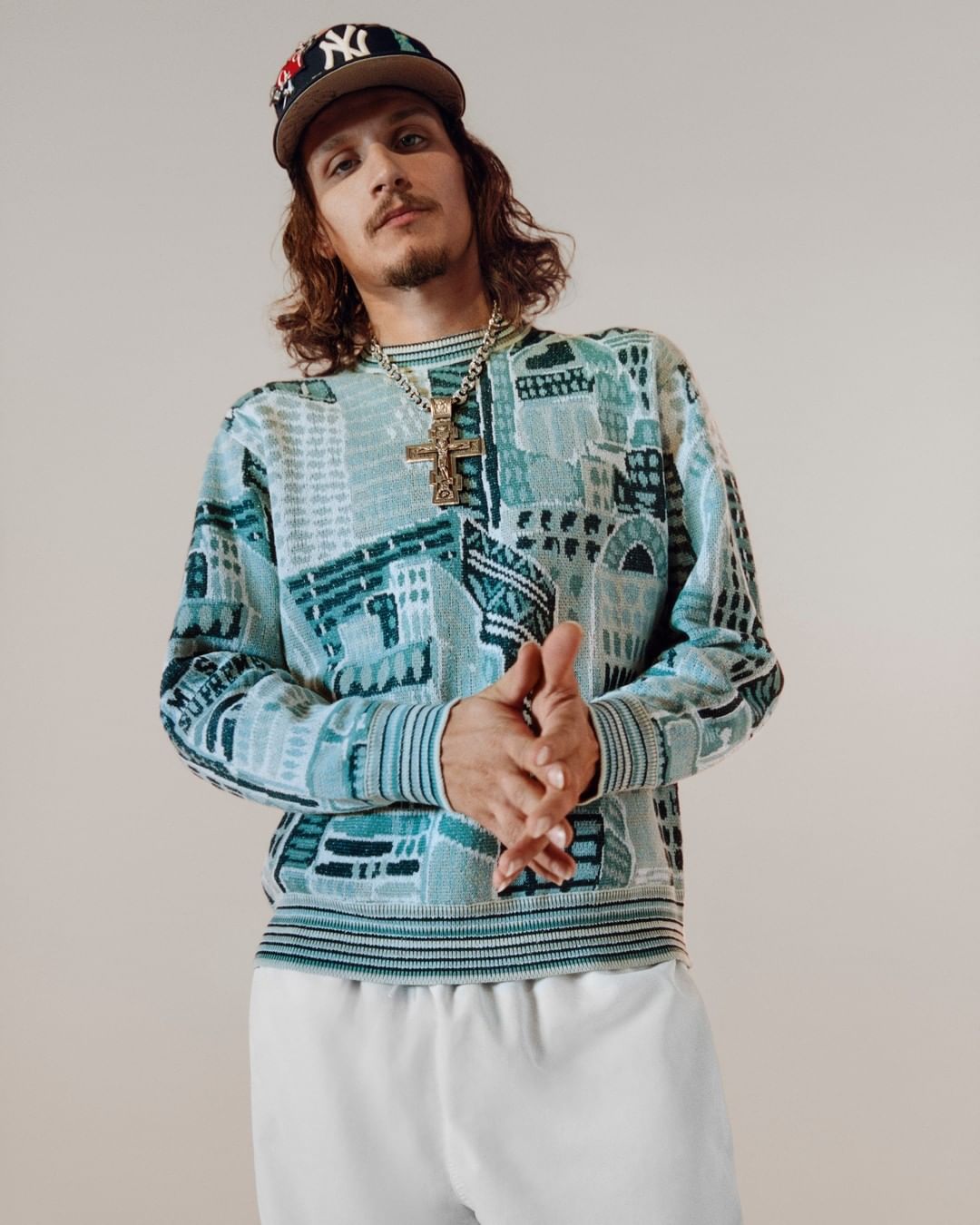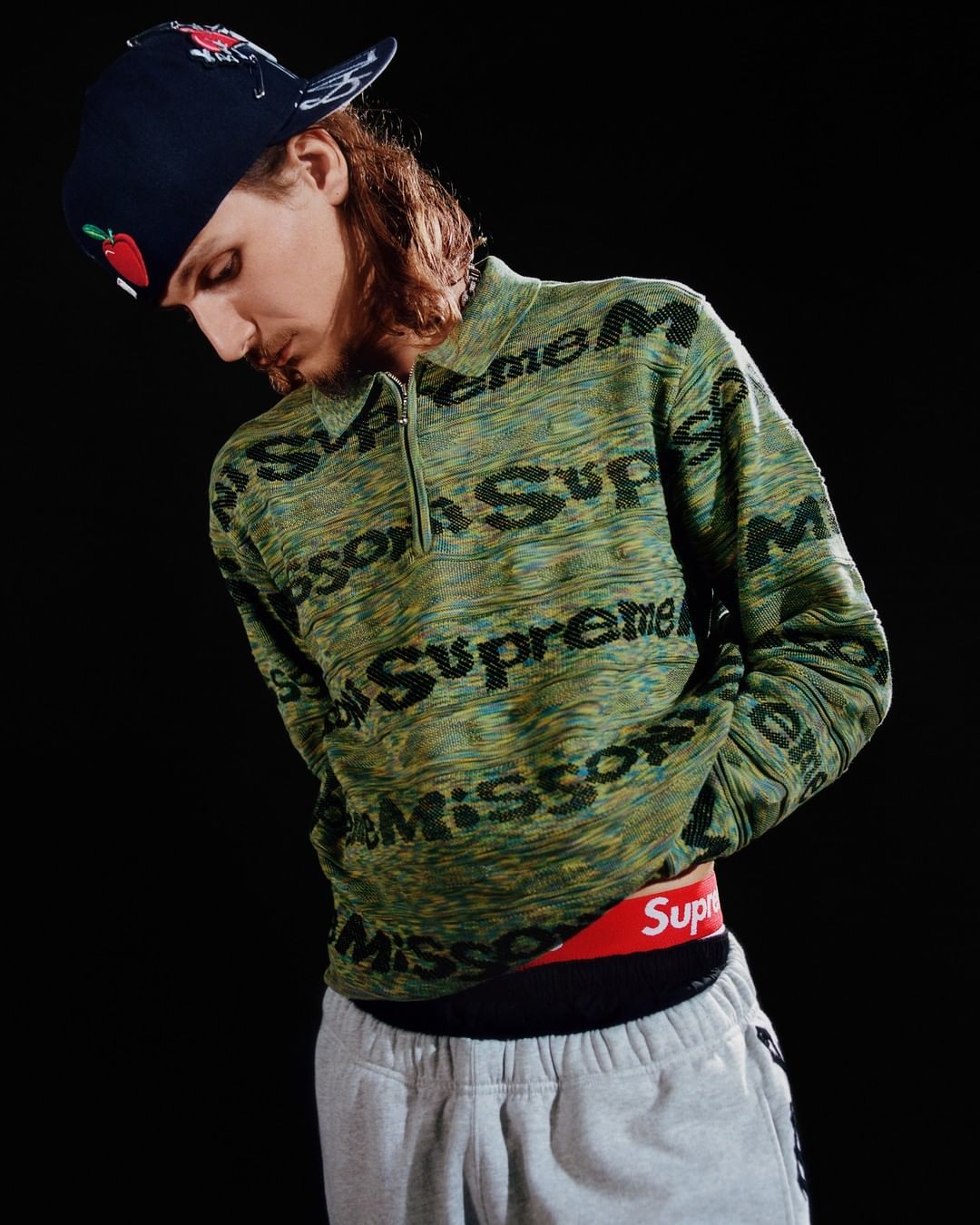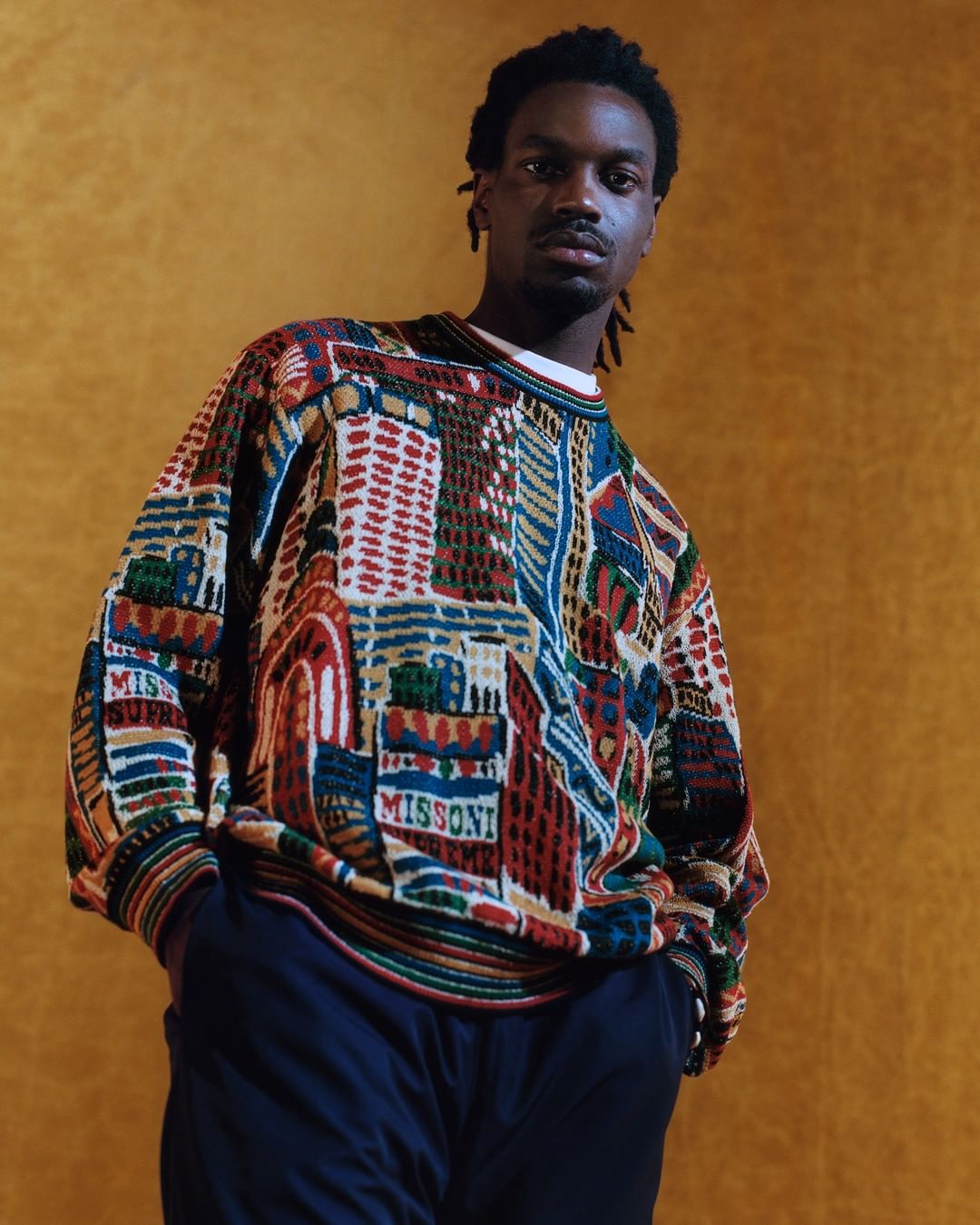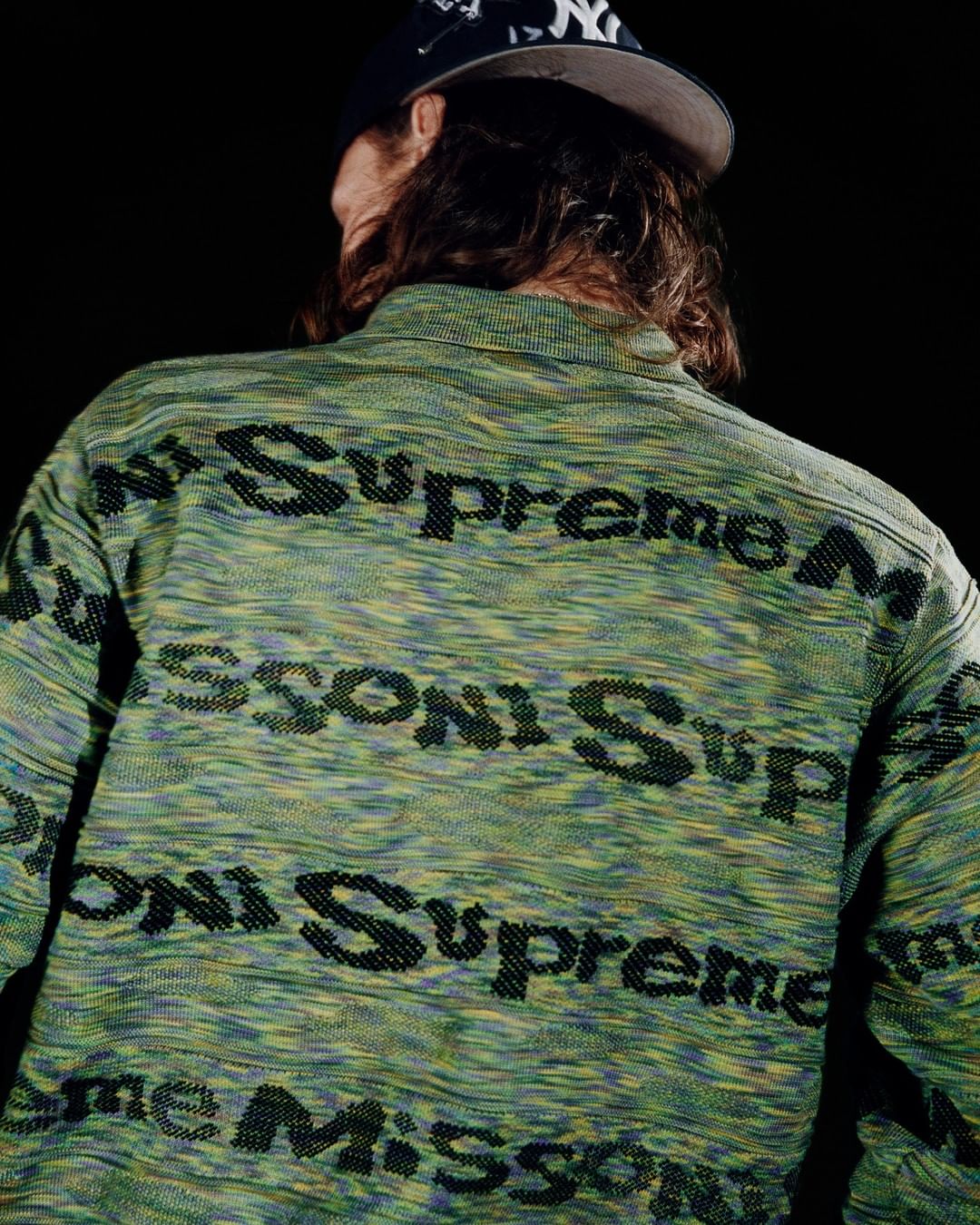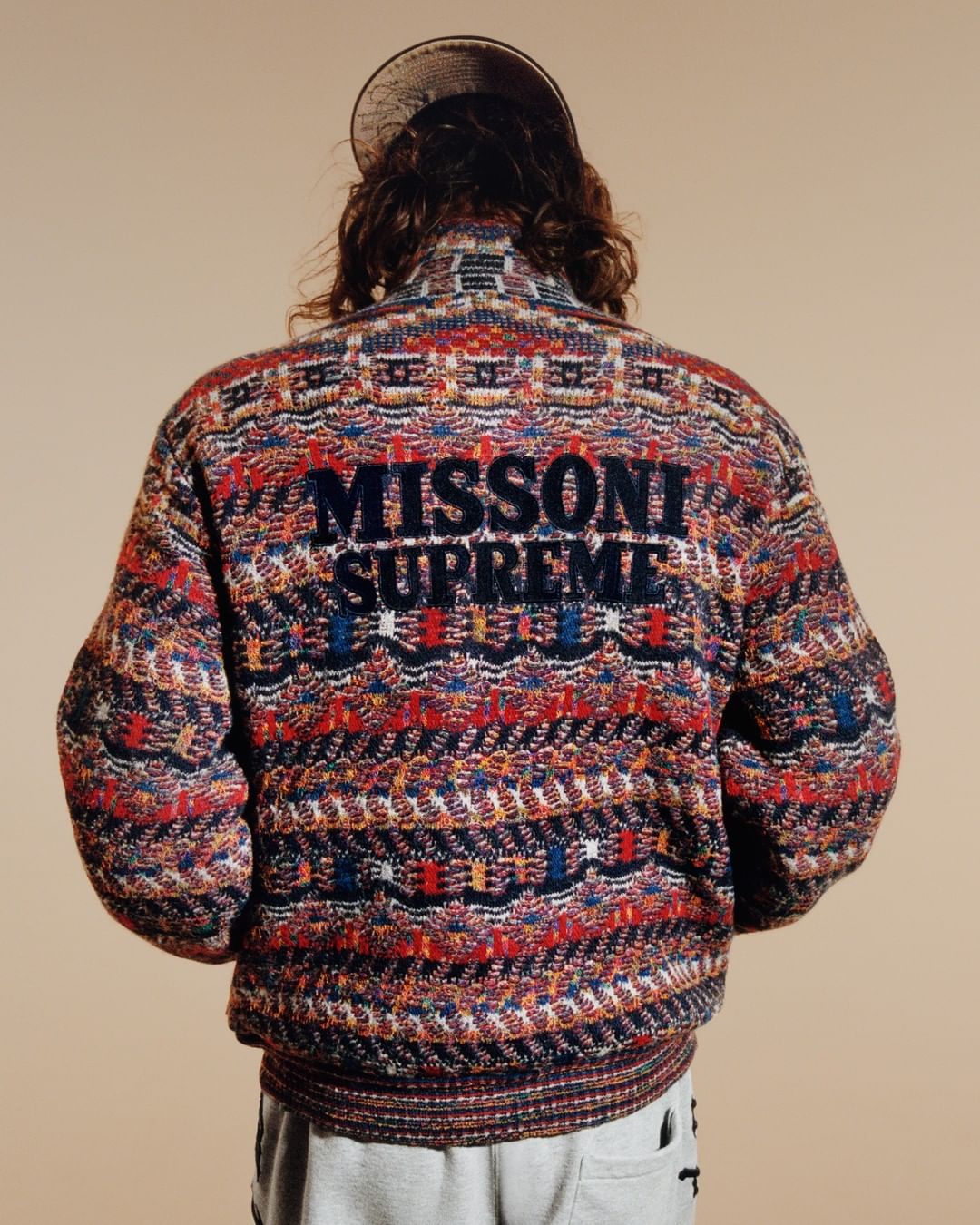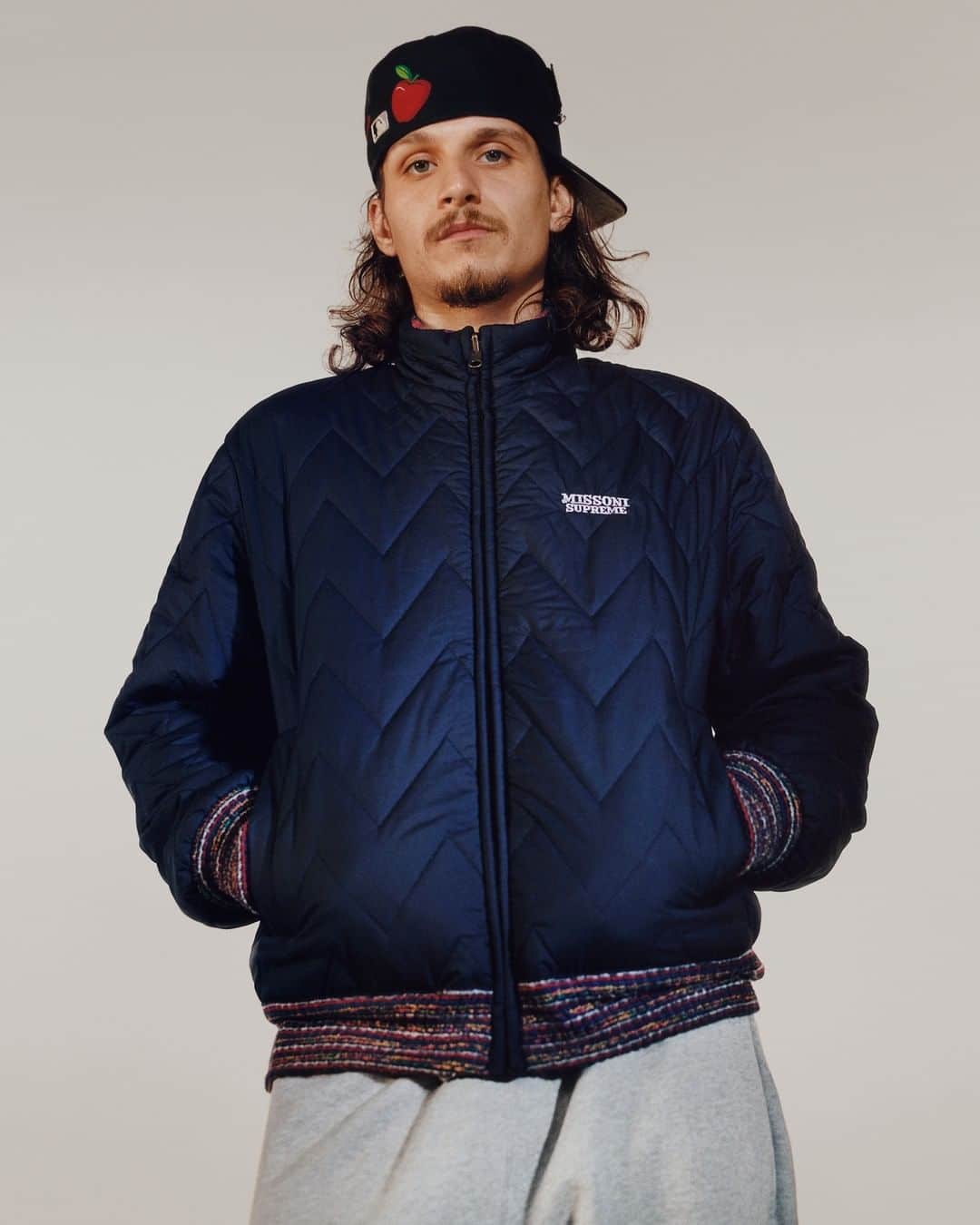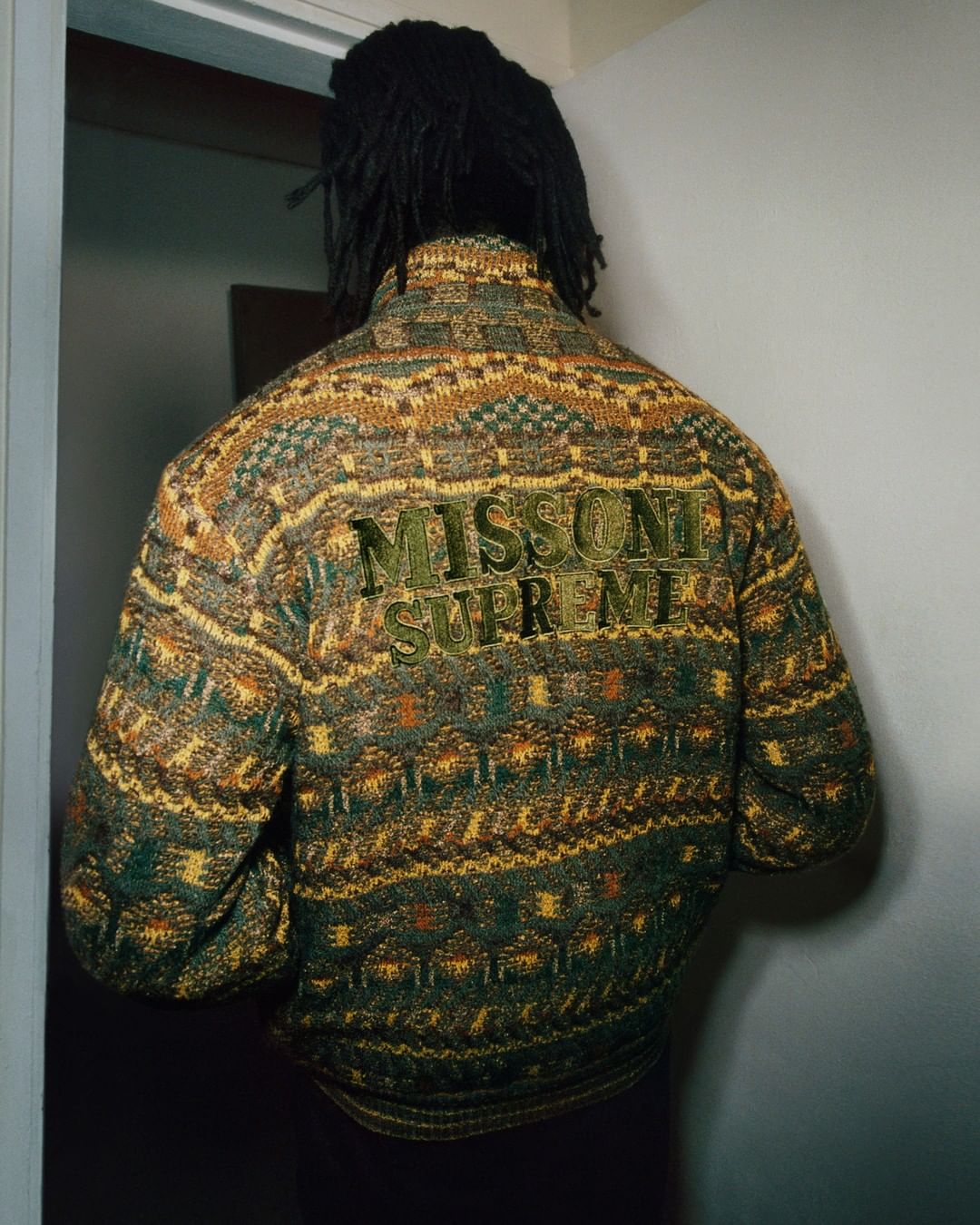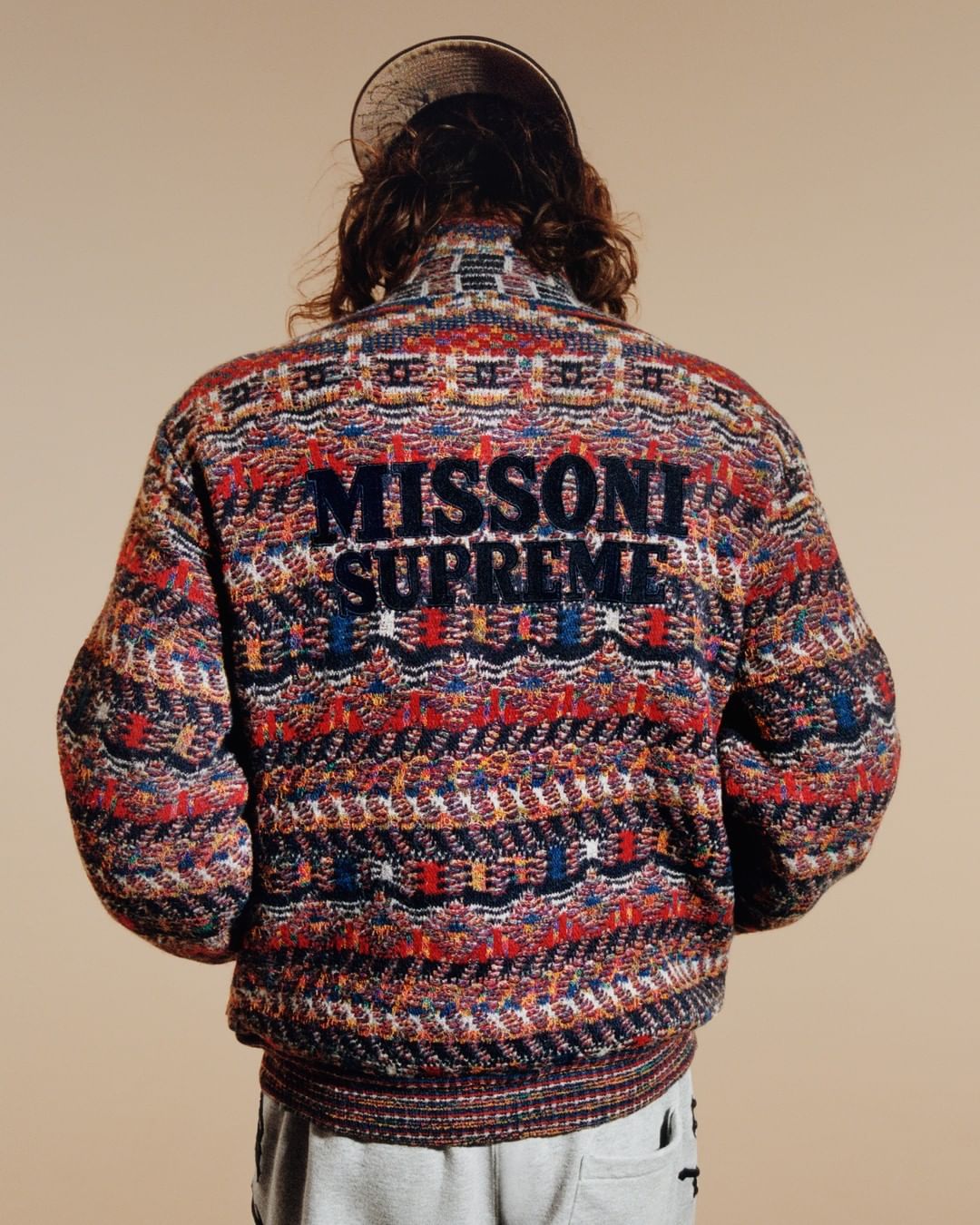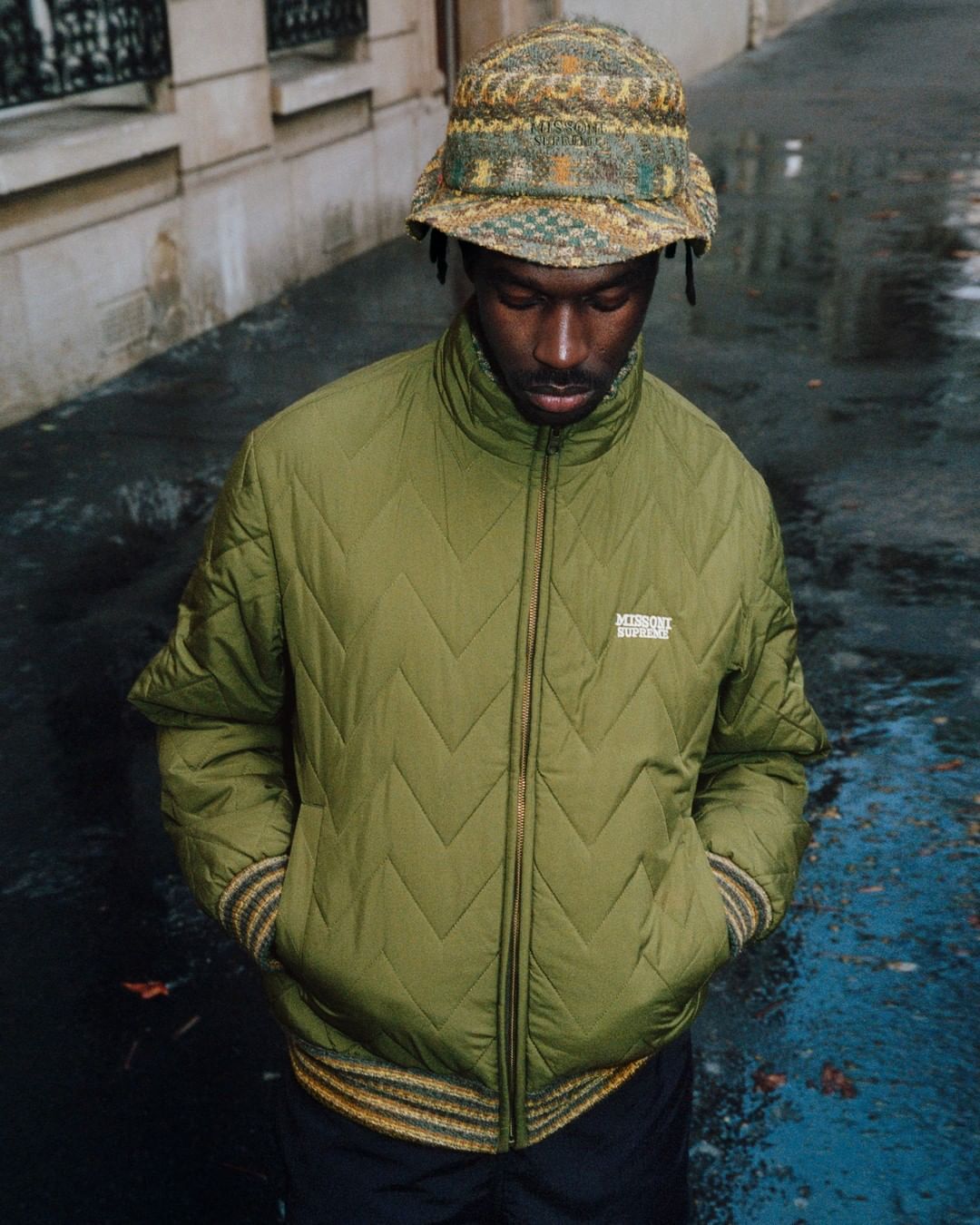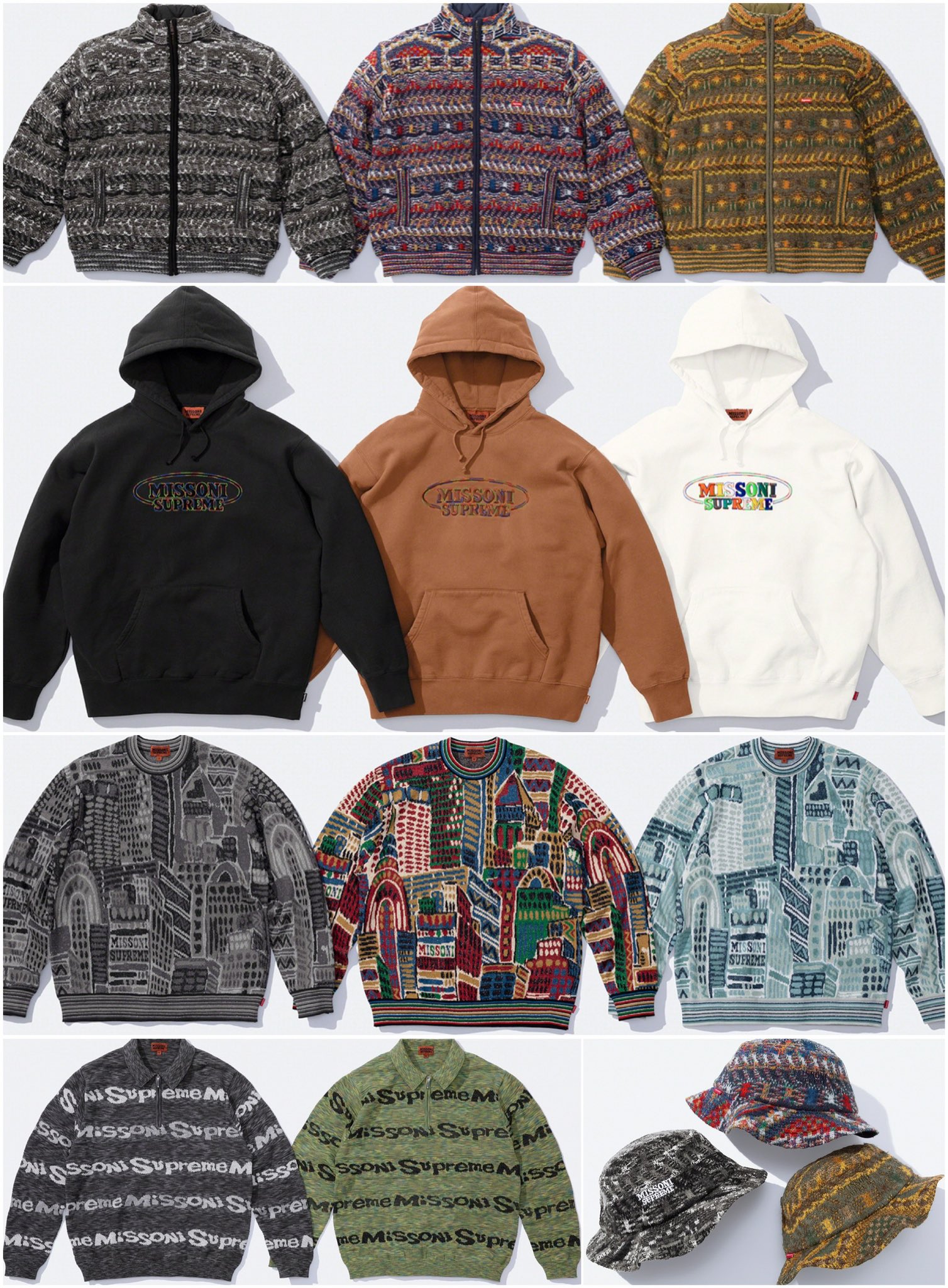 Update 10.11.2021
We are in for another great release. Supreme is collaborating with none other than Tiffany & Co. for Fall/Winter Week 12. Official images from the label show the individual pieces from the list, as well as a previously undiscovered Supreme x Tiffany & Co. t-shirt with a Supreme box logo. In addition, Supreme is planning more apparel for the current week. Take a look at the images below and don't miss the drop on November 11th at Supreme.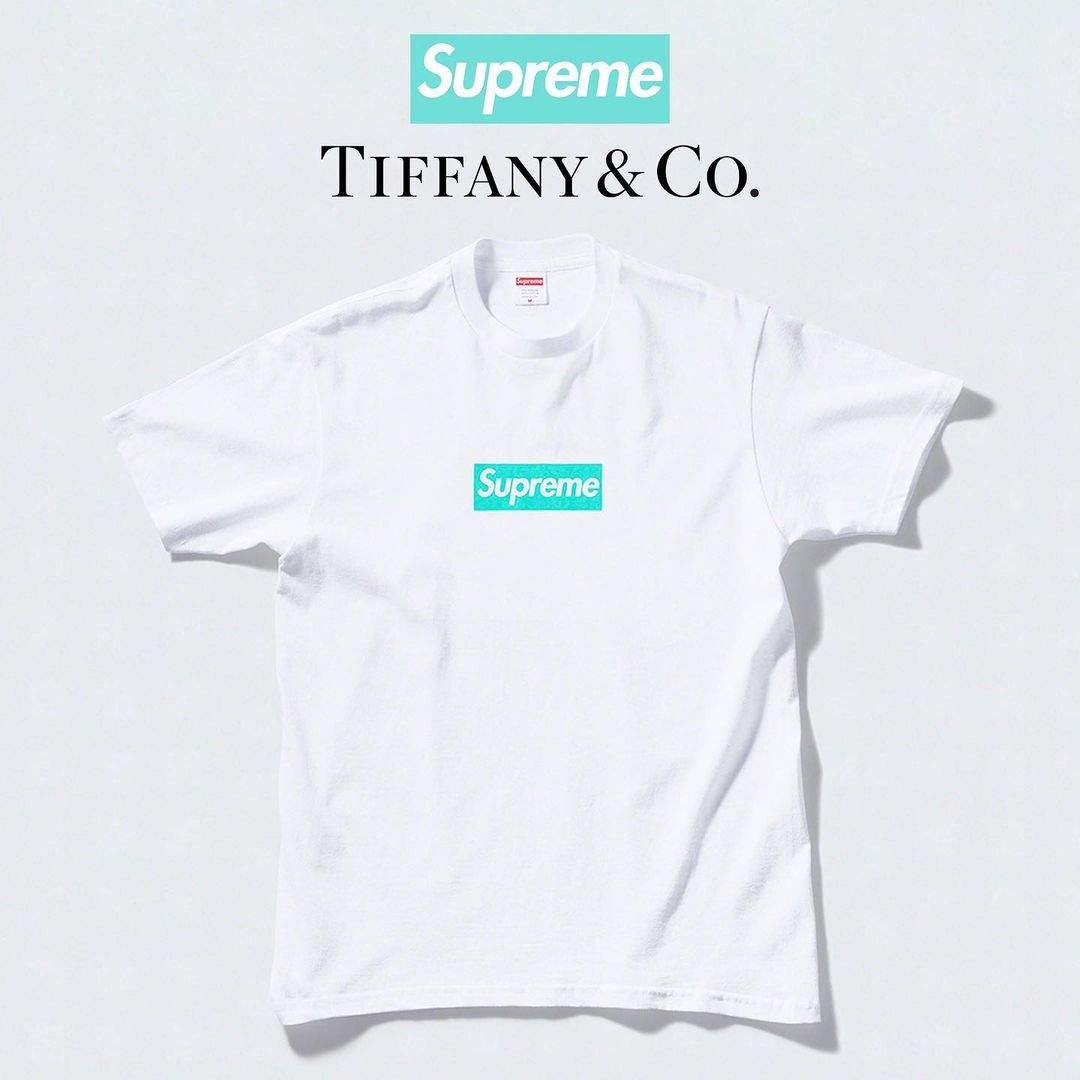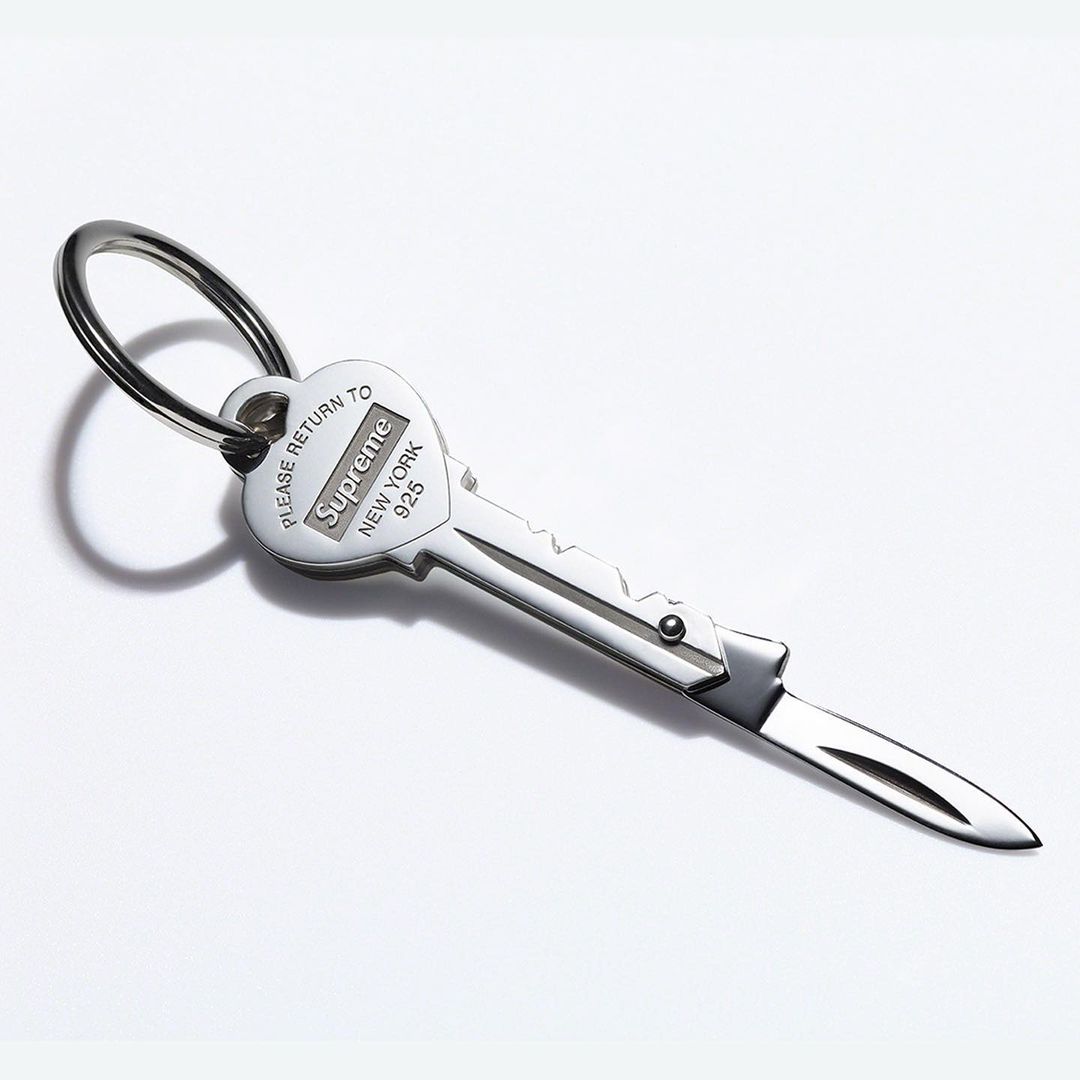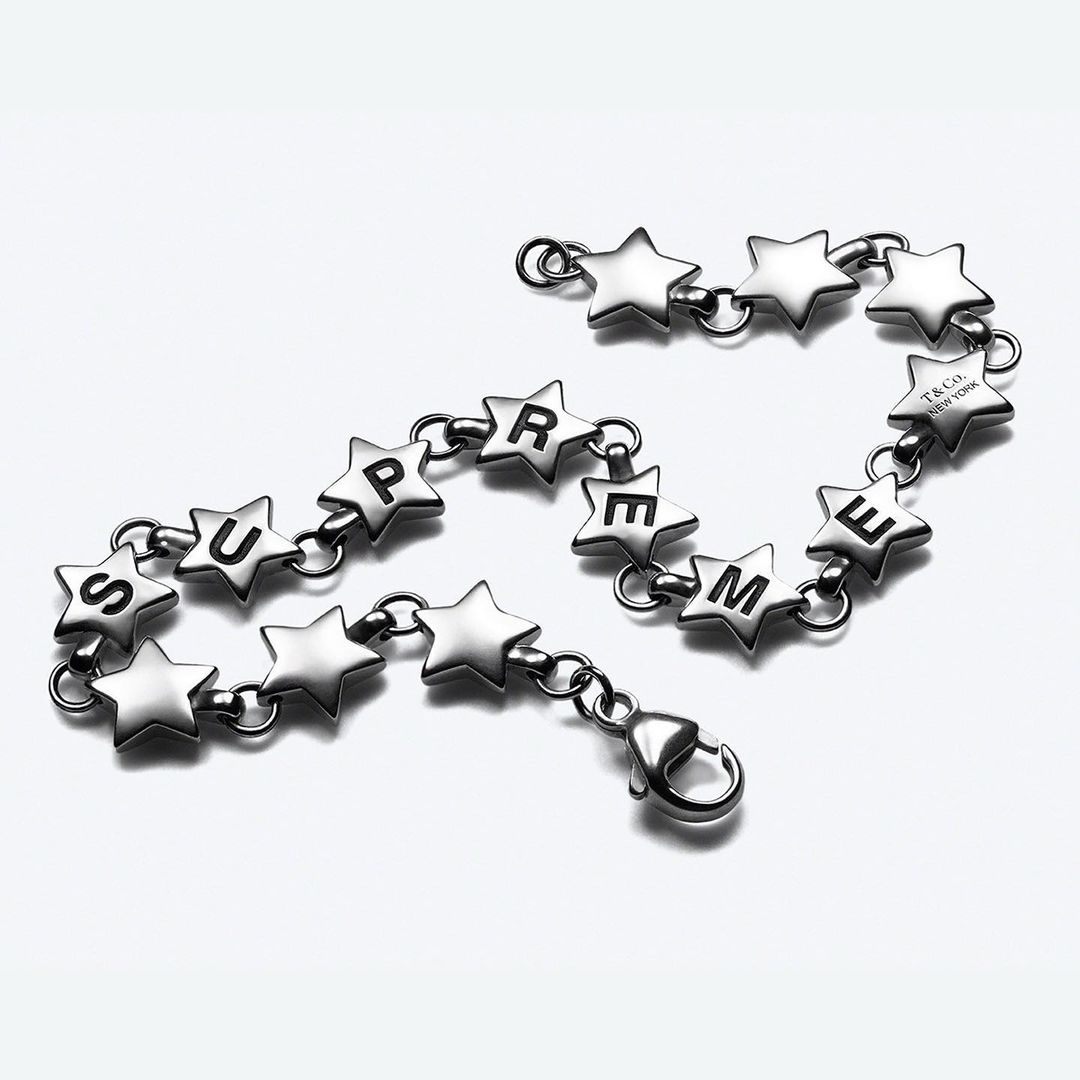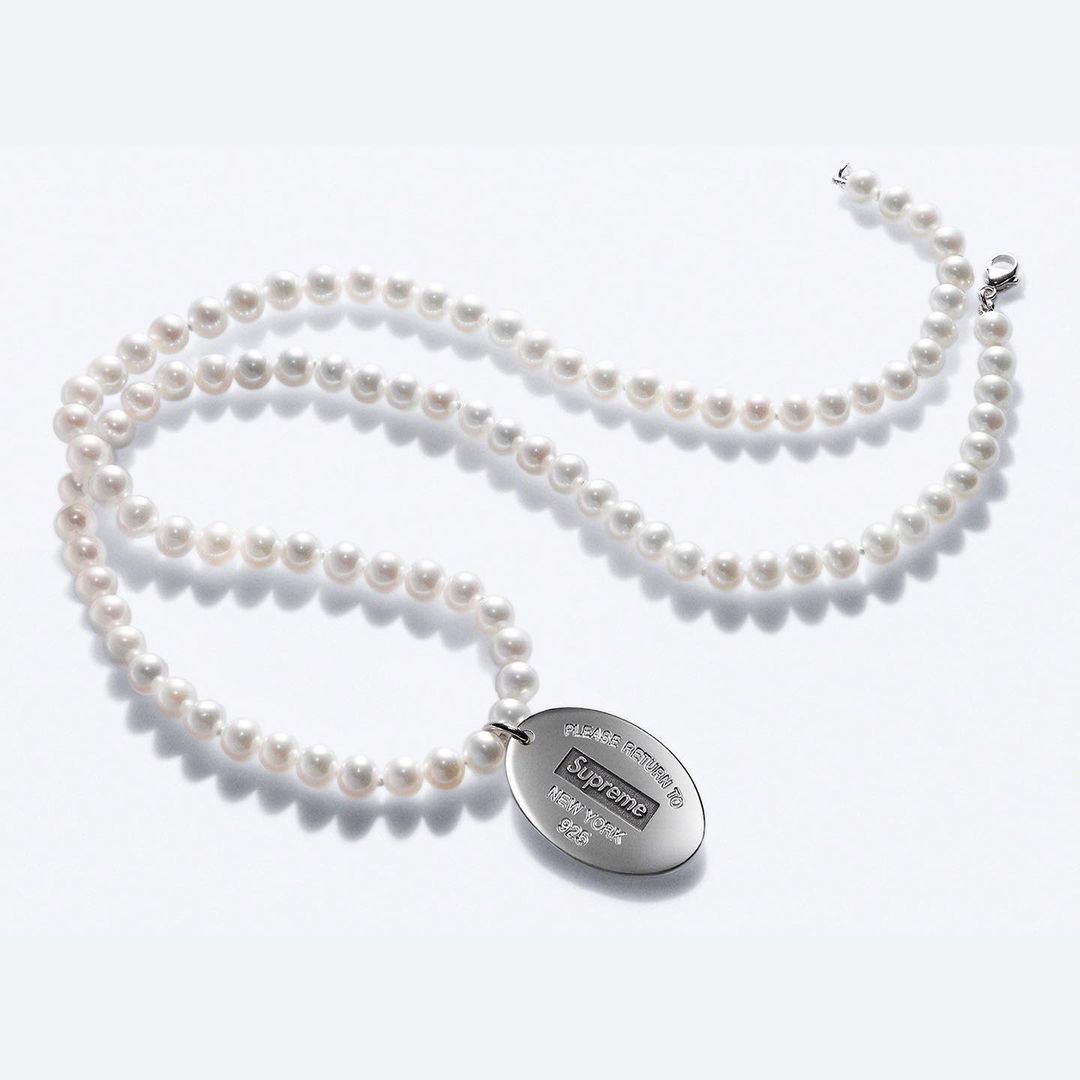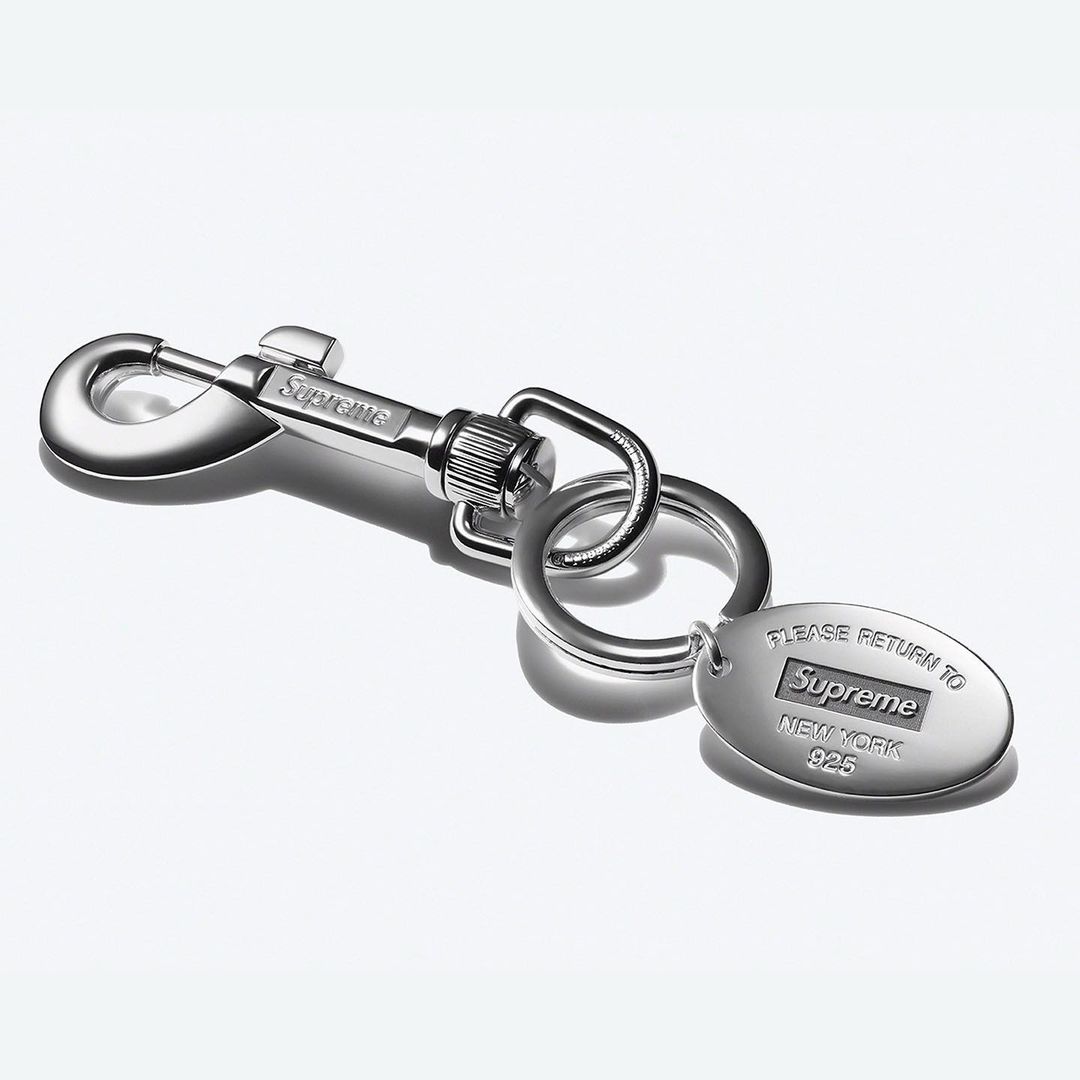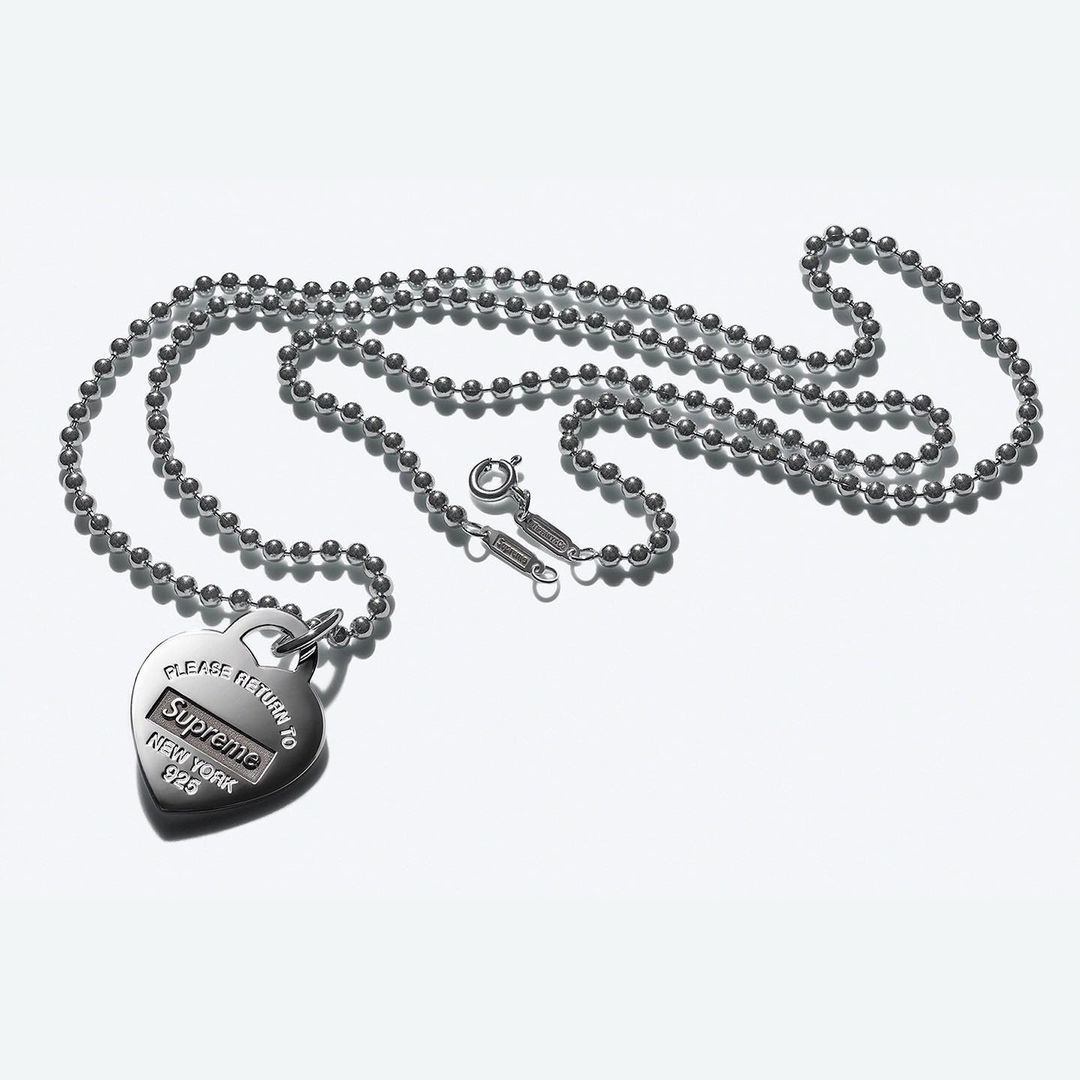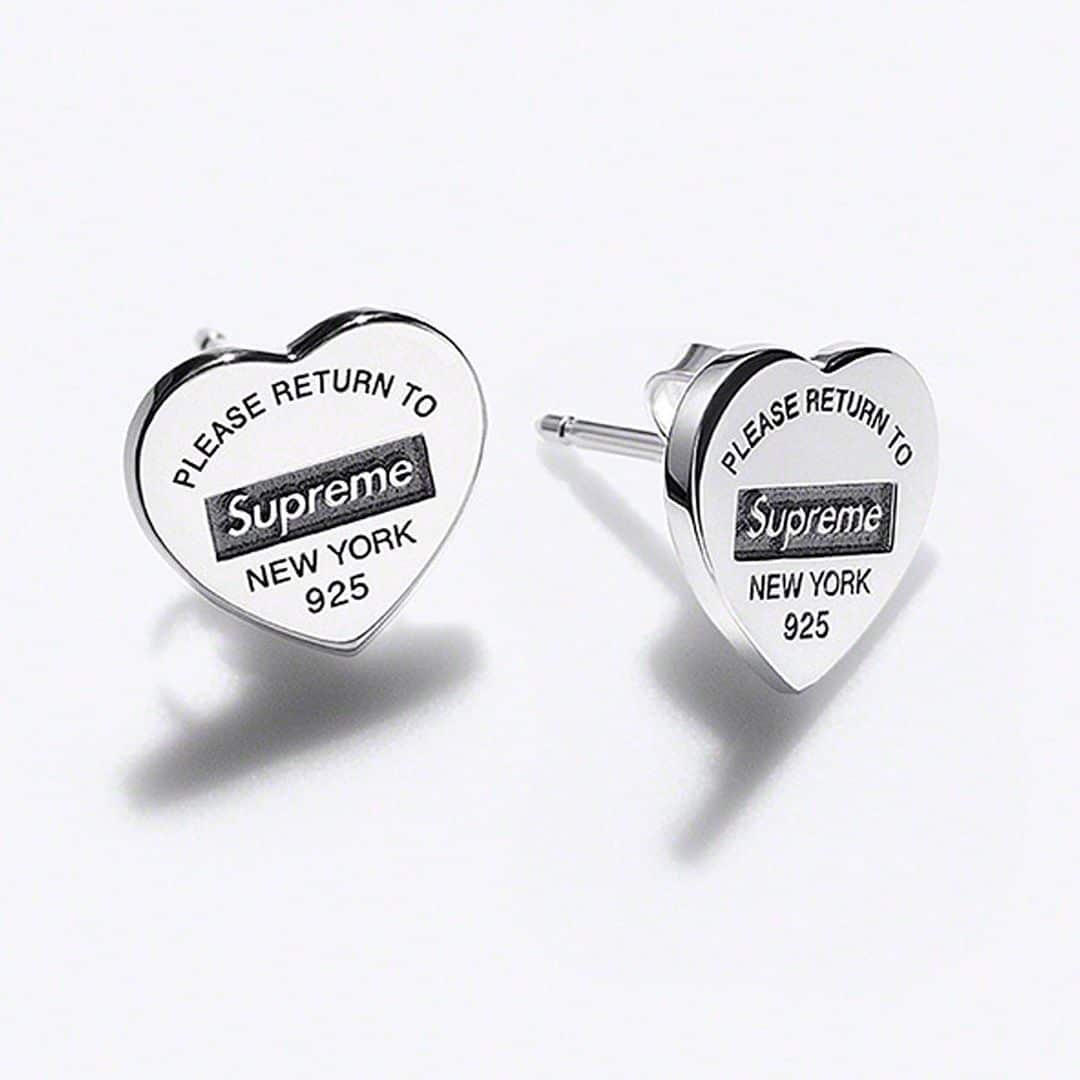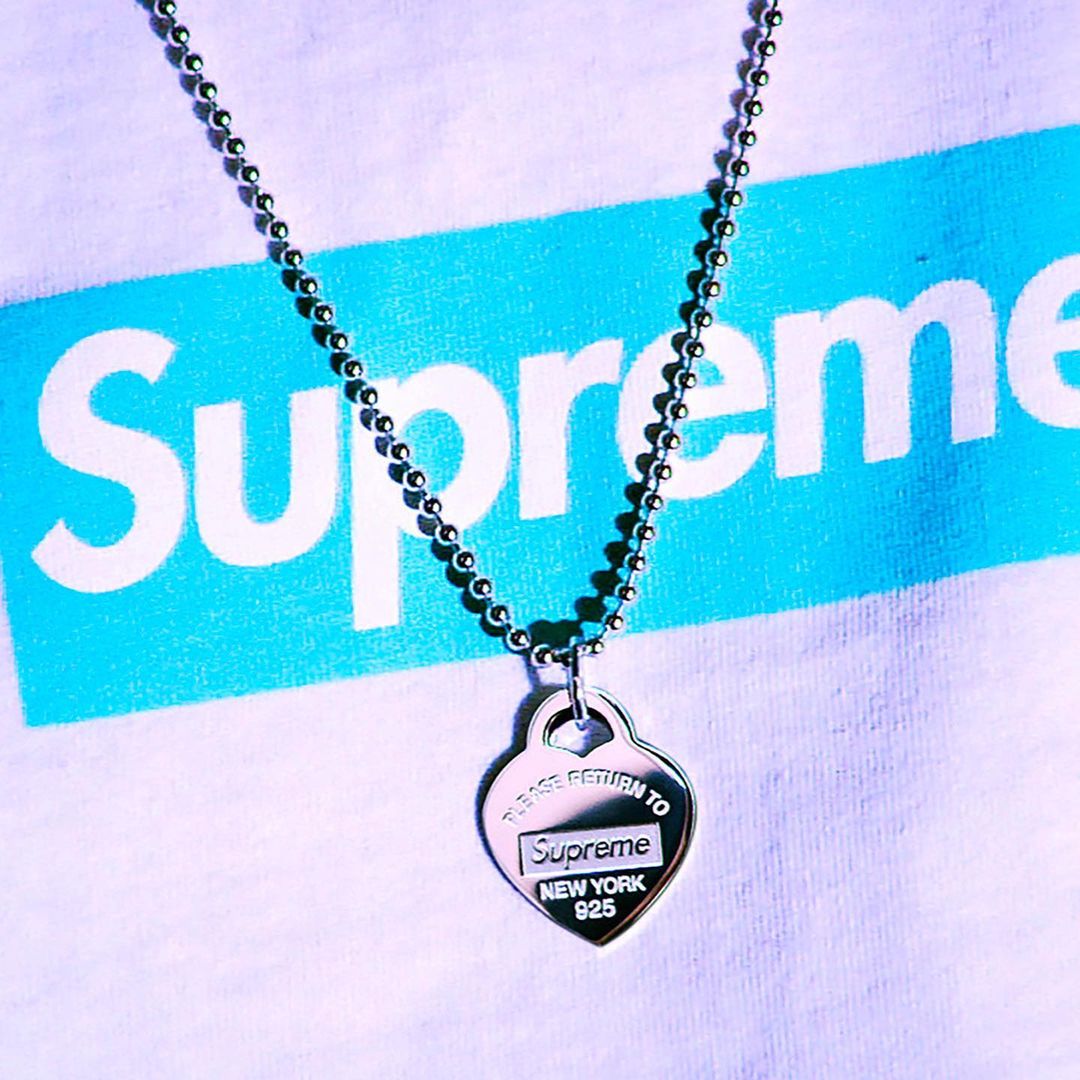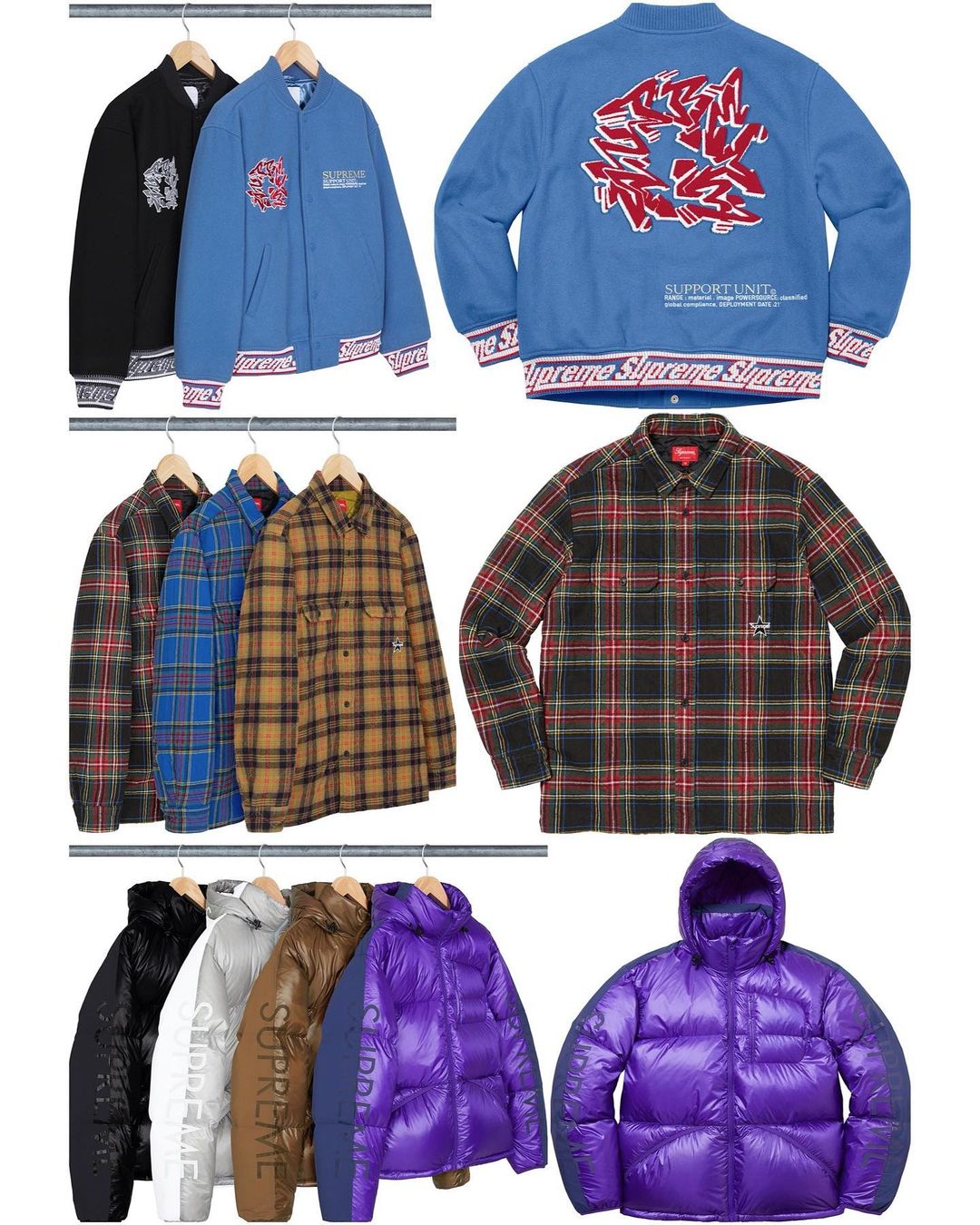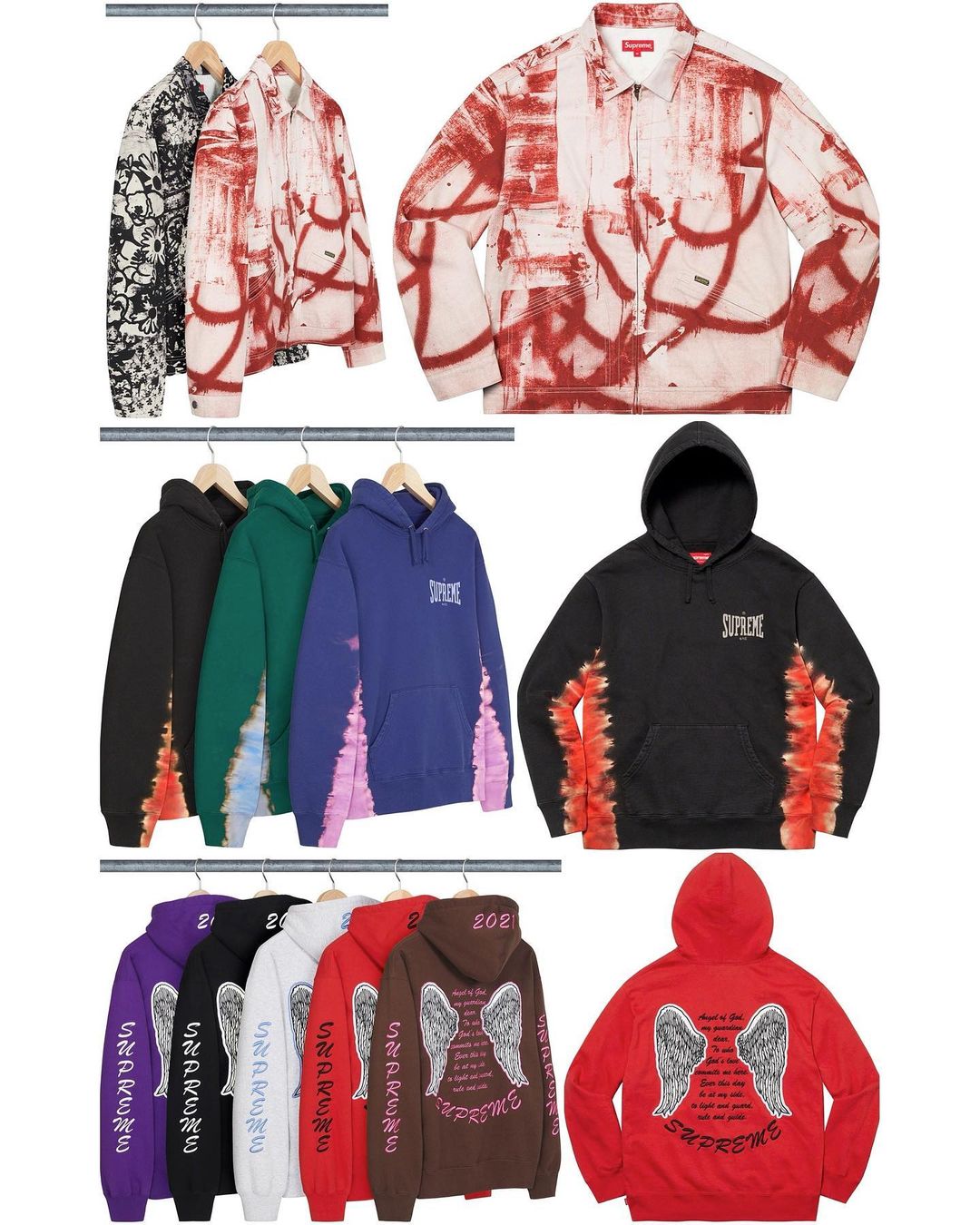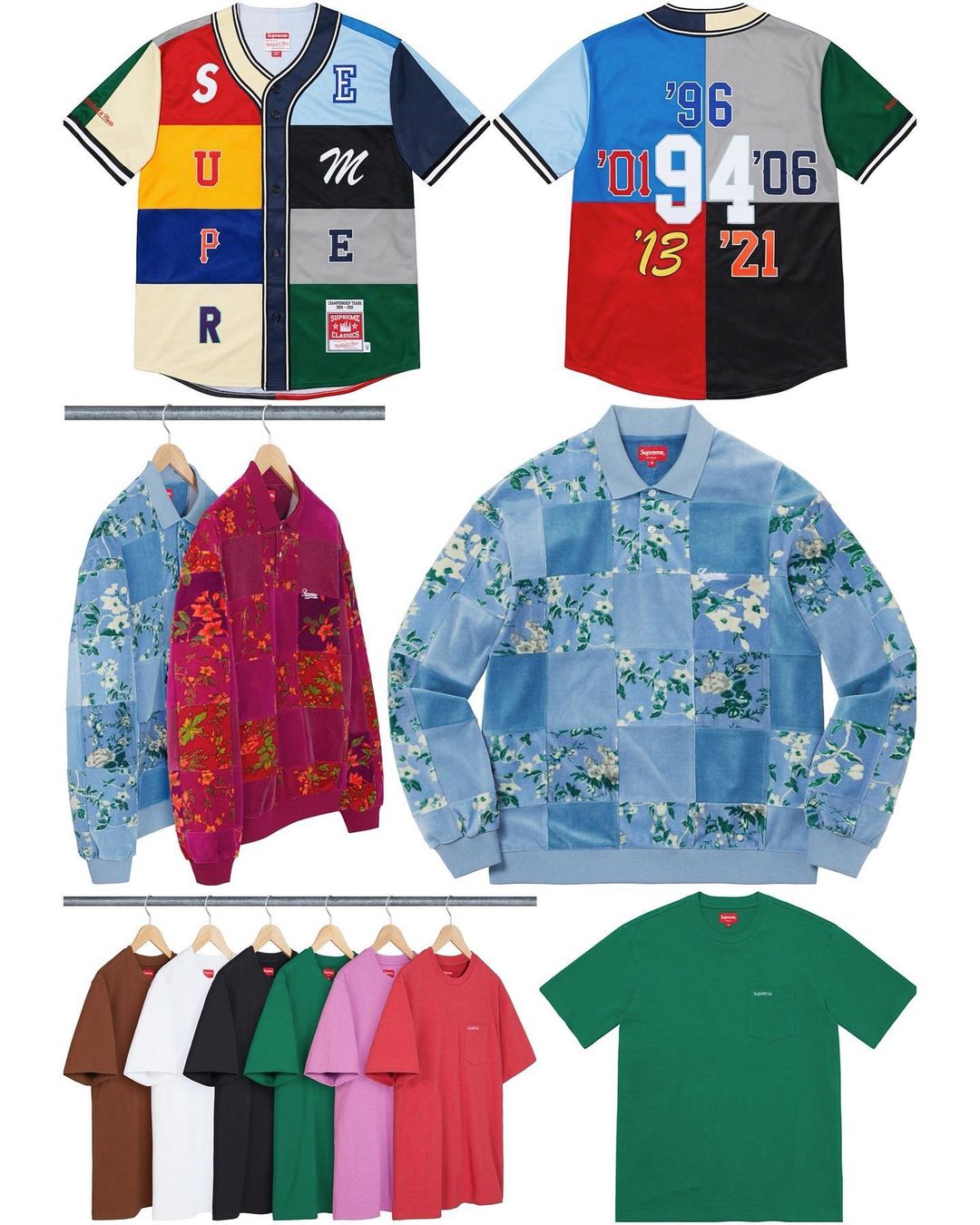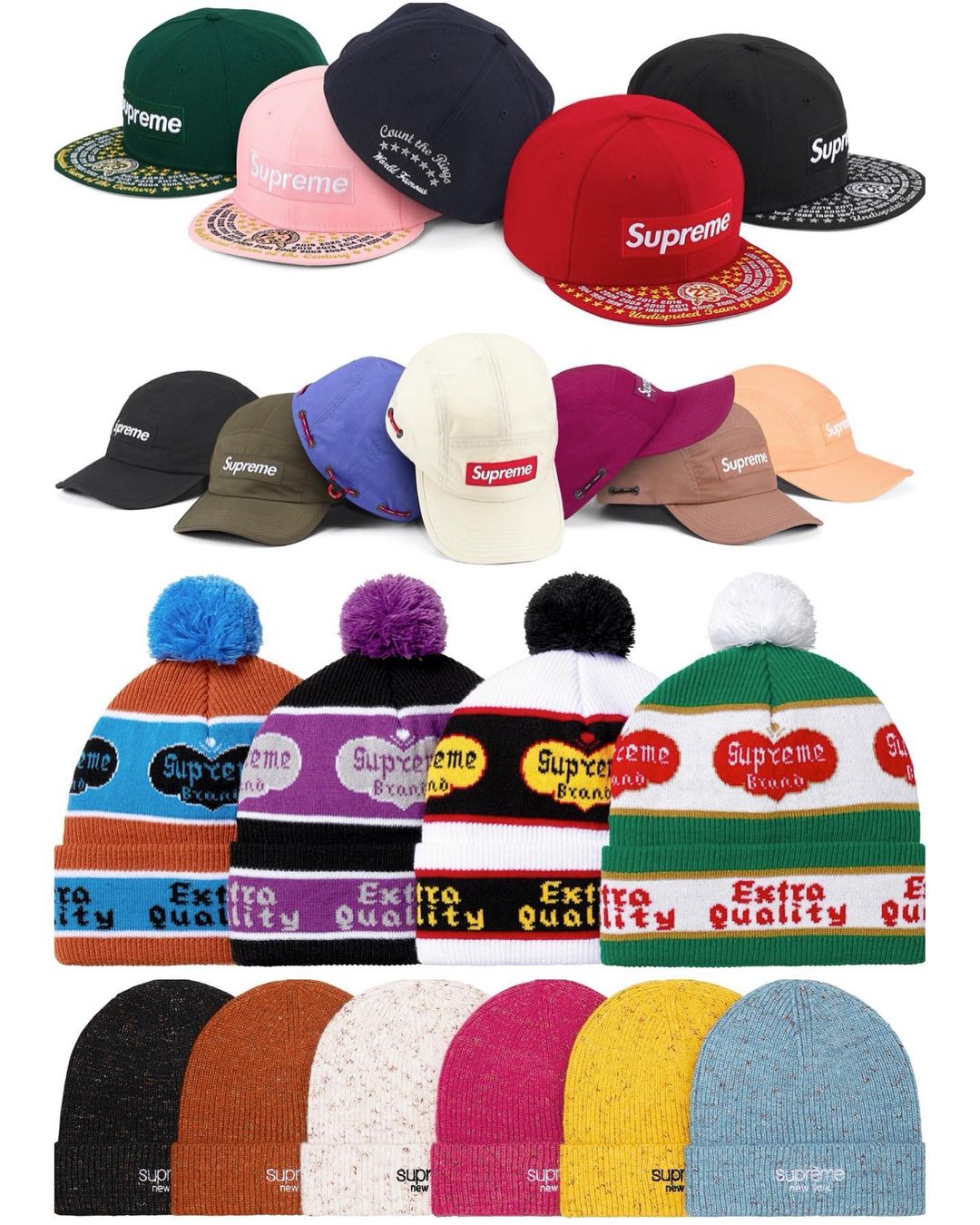 Update 03.11.2021
After the collaboration with Timberland comes a new collection with another hip partner. In Week 11 of the Supreme Fall/Winter 2021 Collection, Supreme drops a capsule with Jun'ya Watanabe. The Comme Des Garçons designer has created jackets, shirts, hoodies, t-shirts, trousers, and more garments with whacky designs. You can find the Supreme/Junya Watanabe/Comme des Garçons collab at Supreme stores and online on November 4th.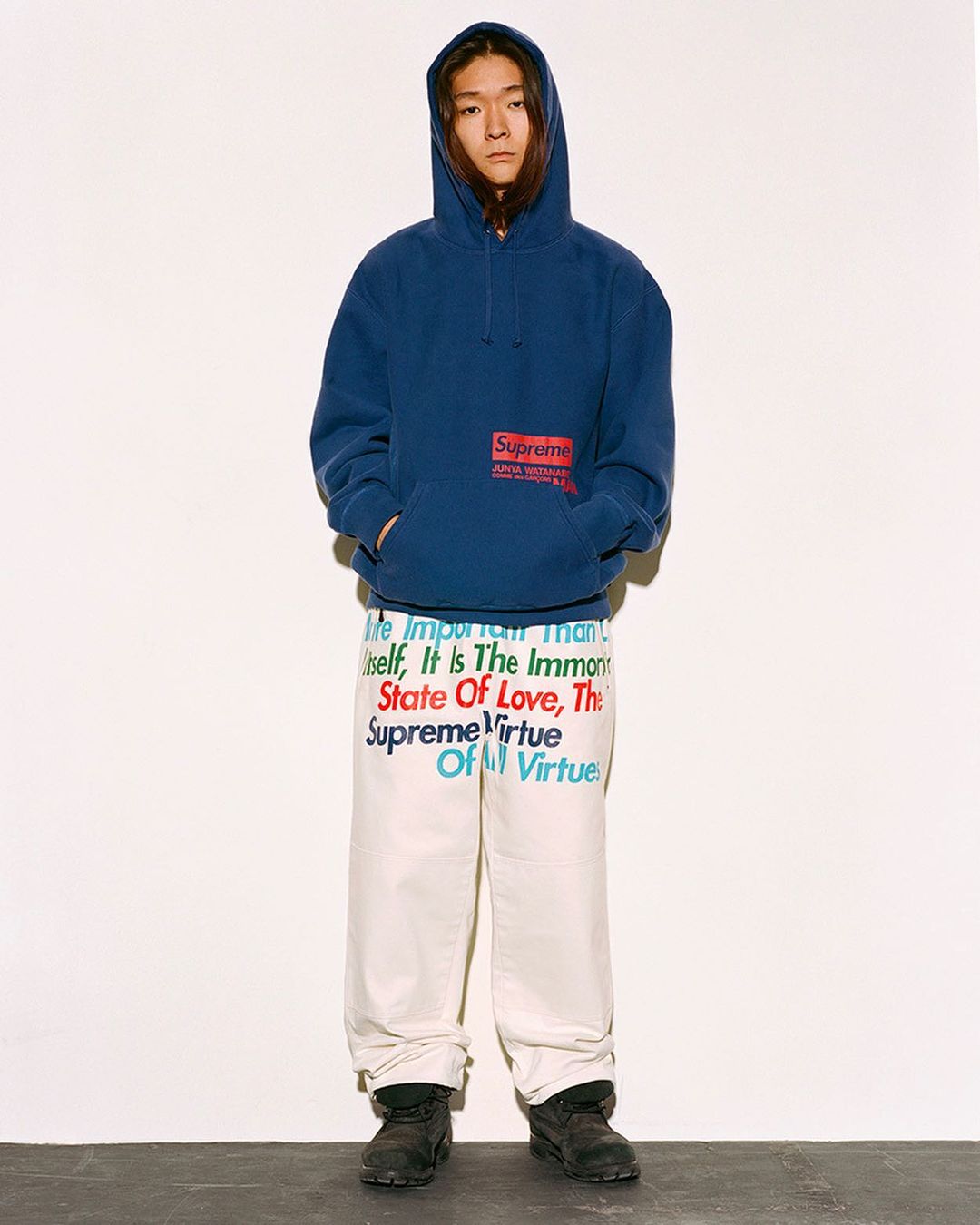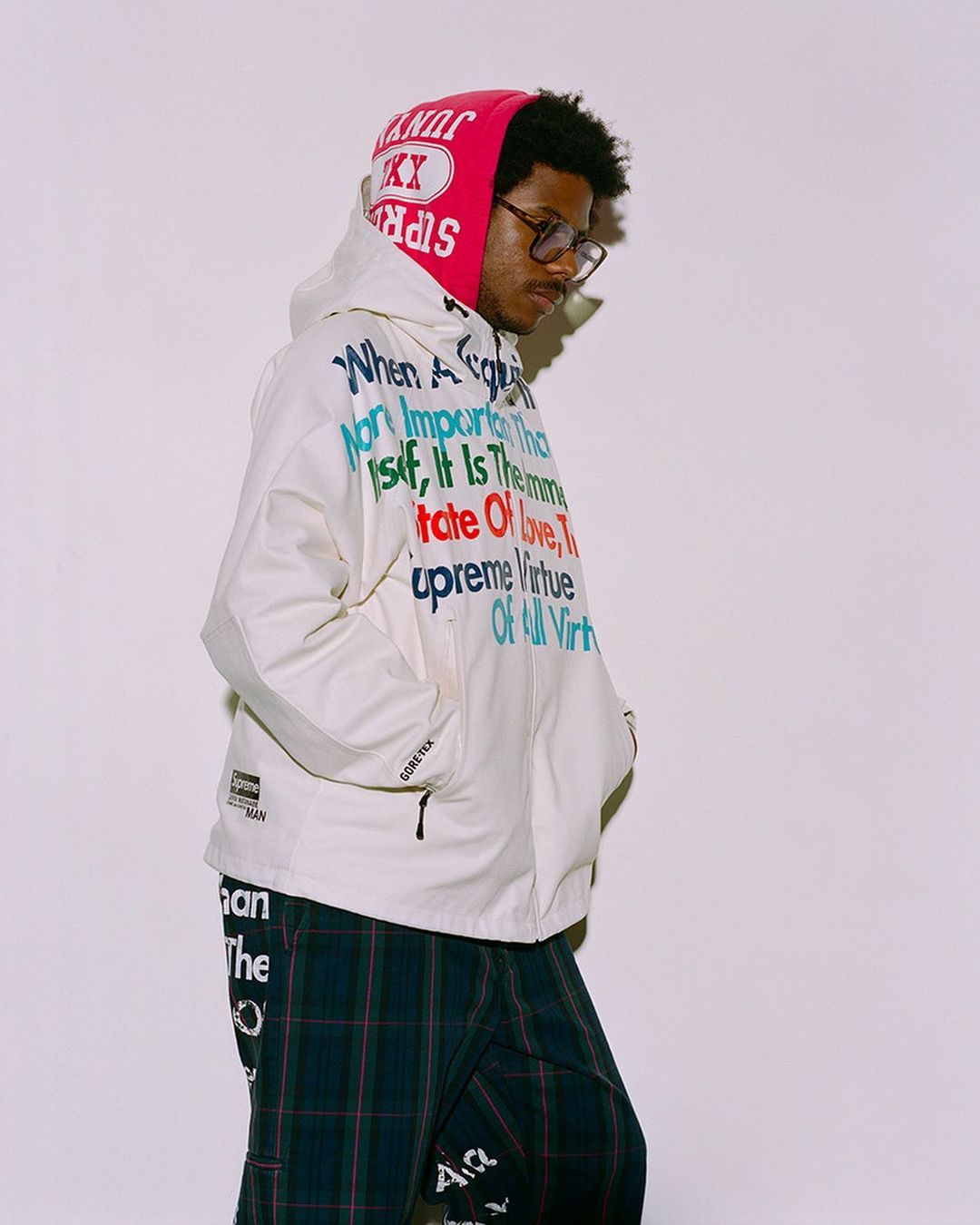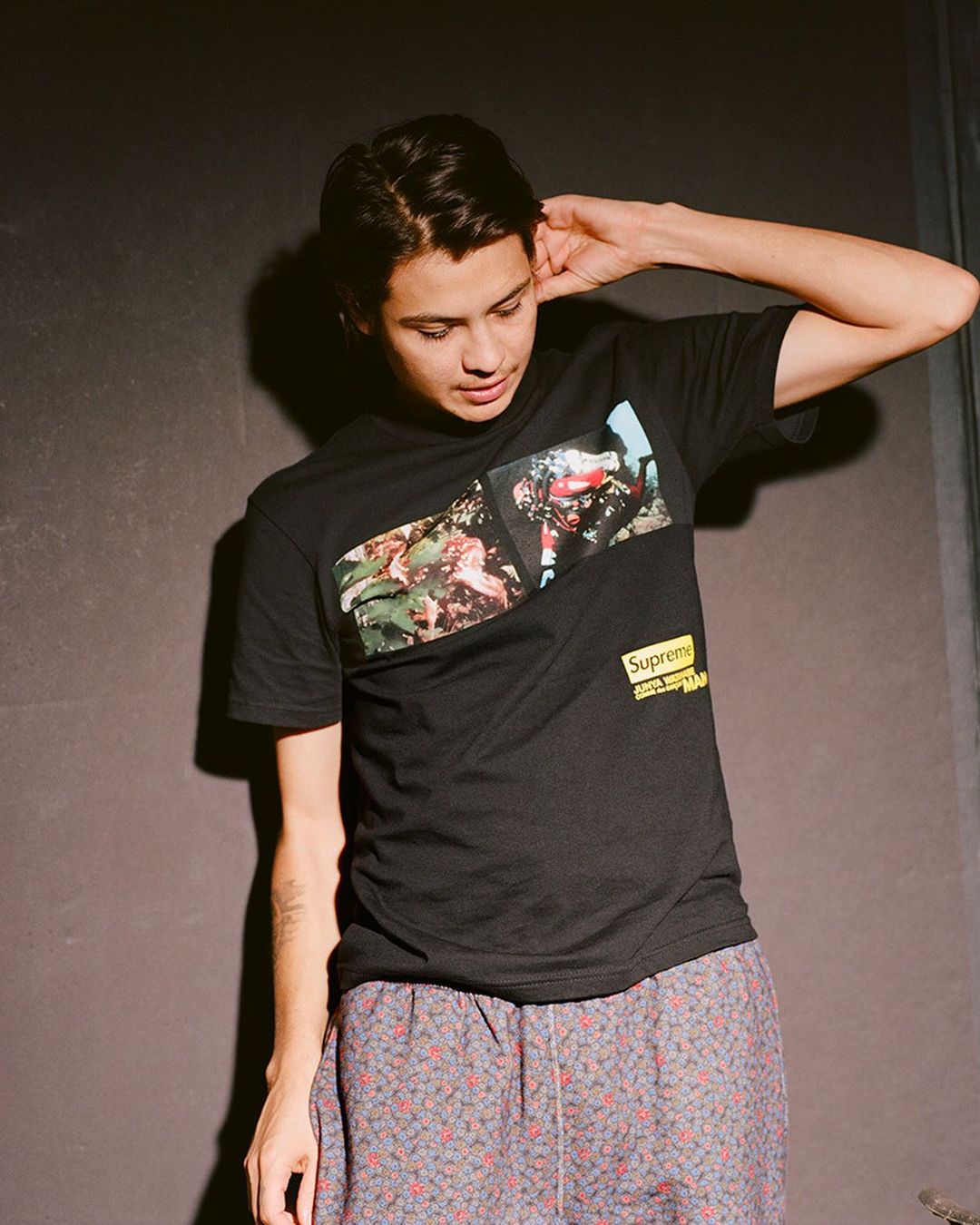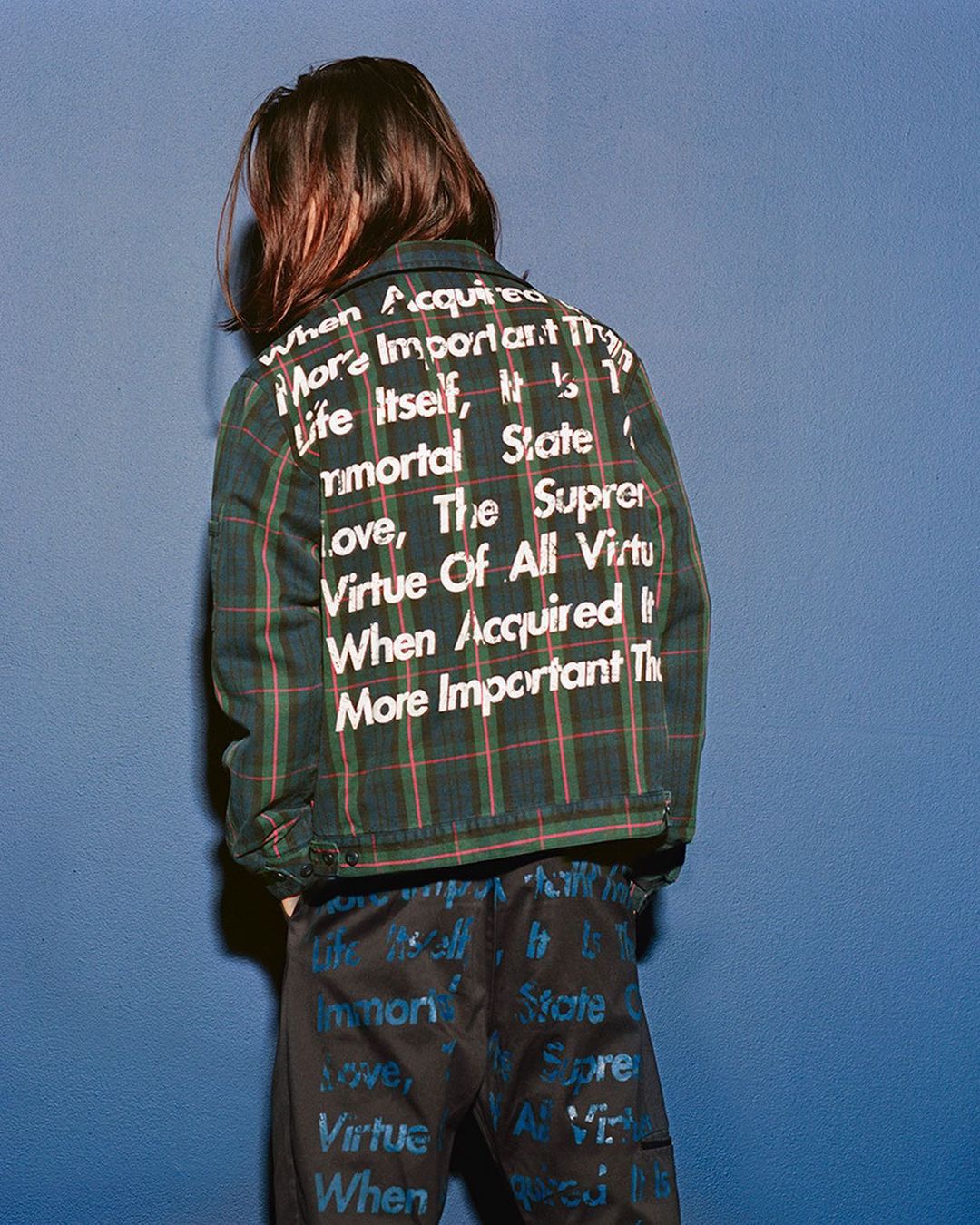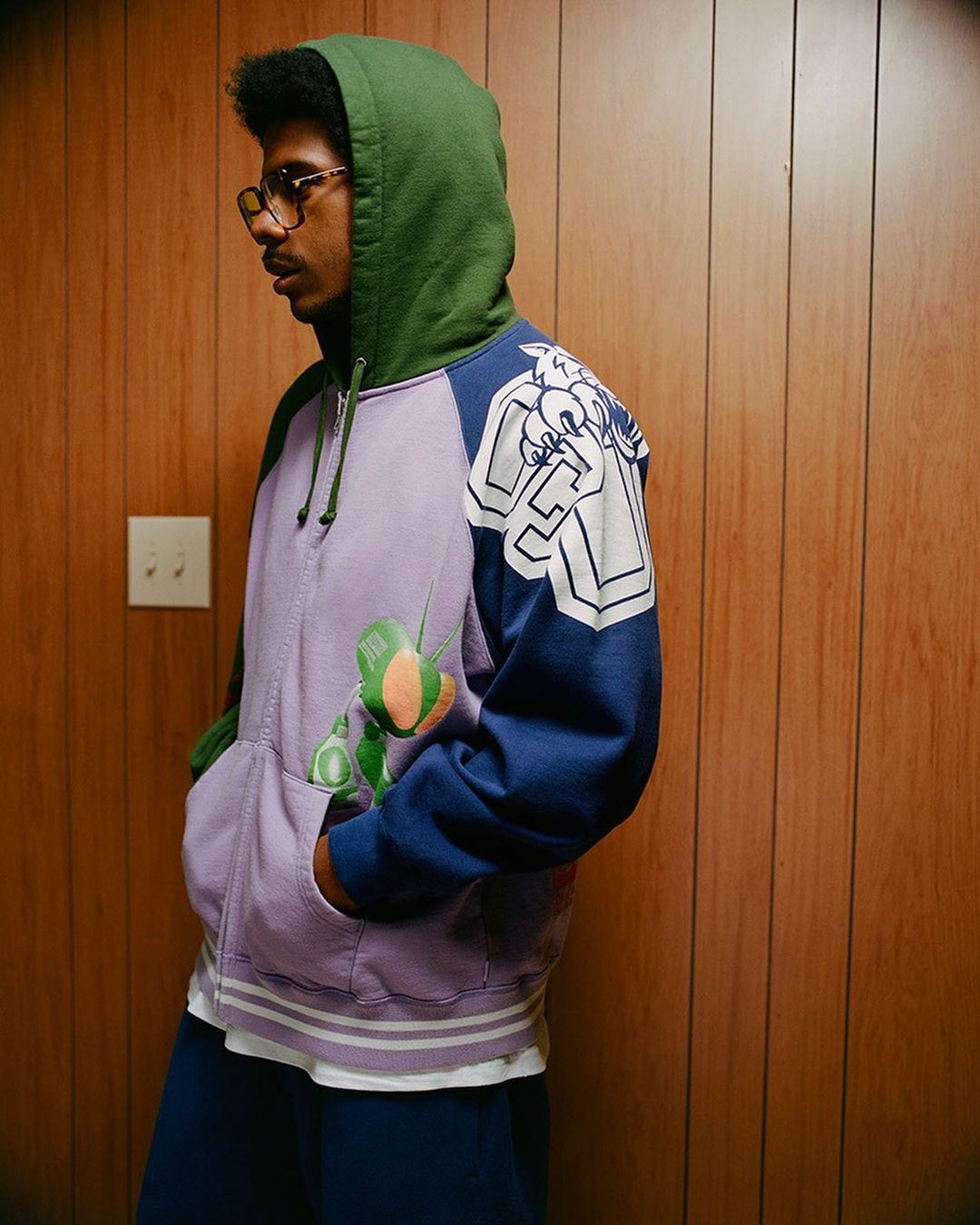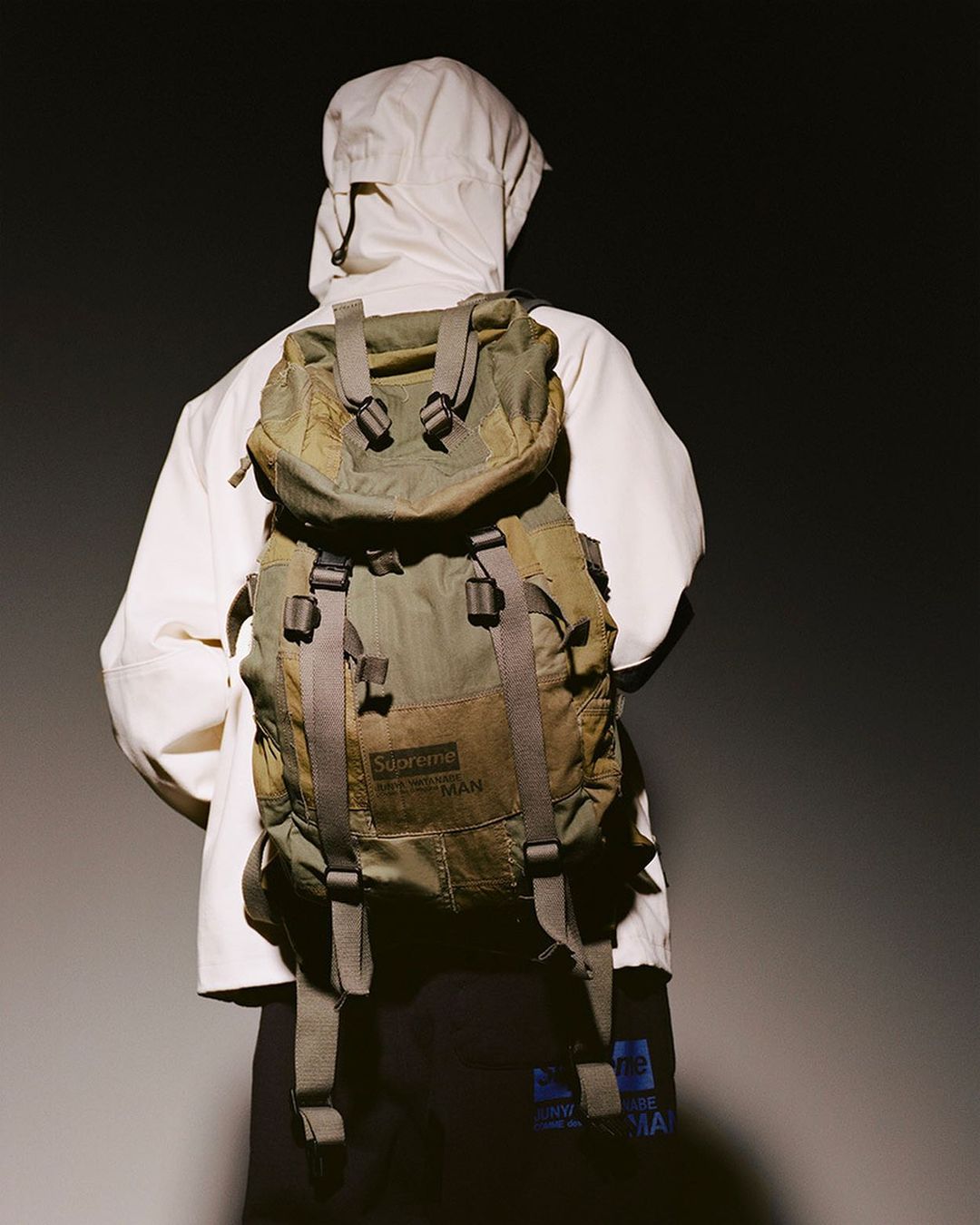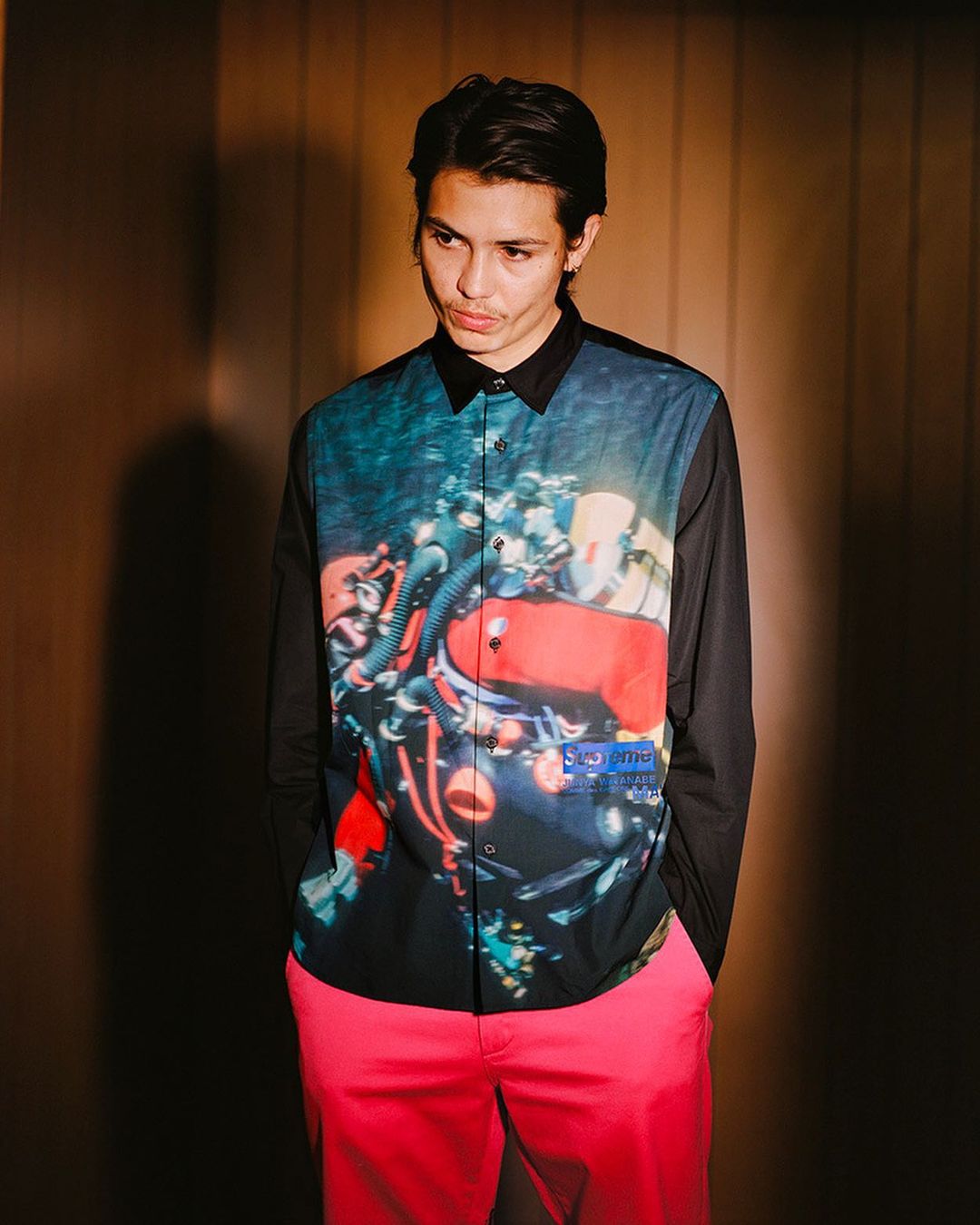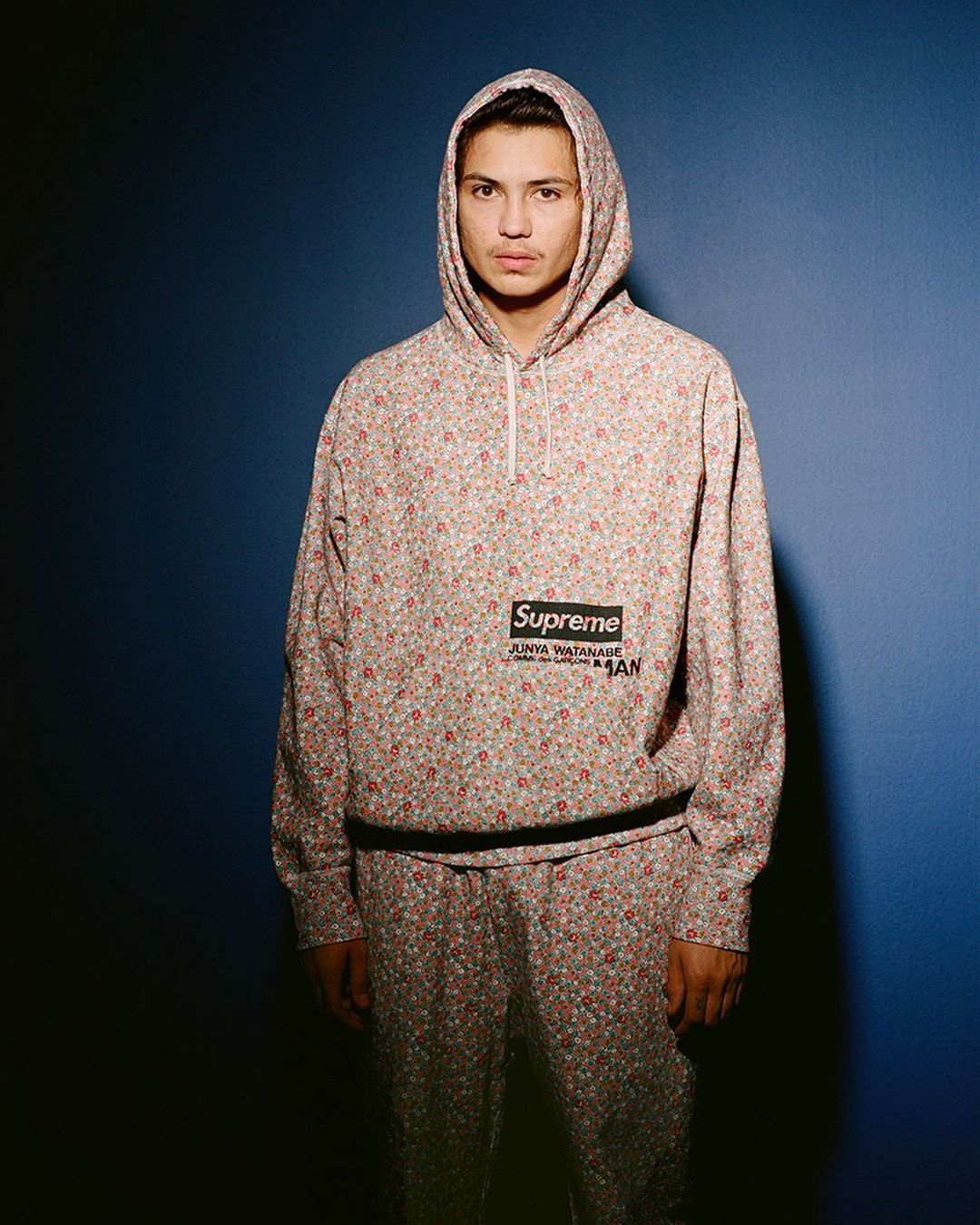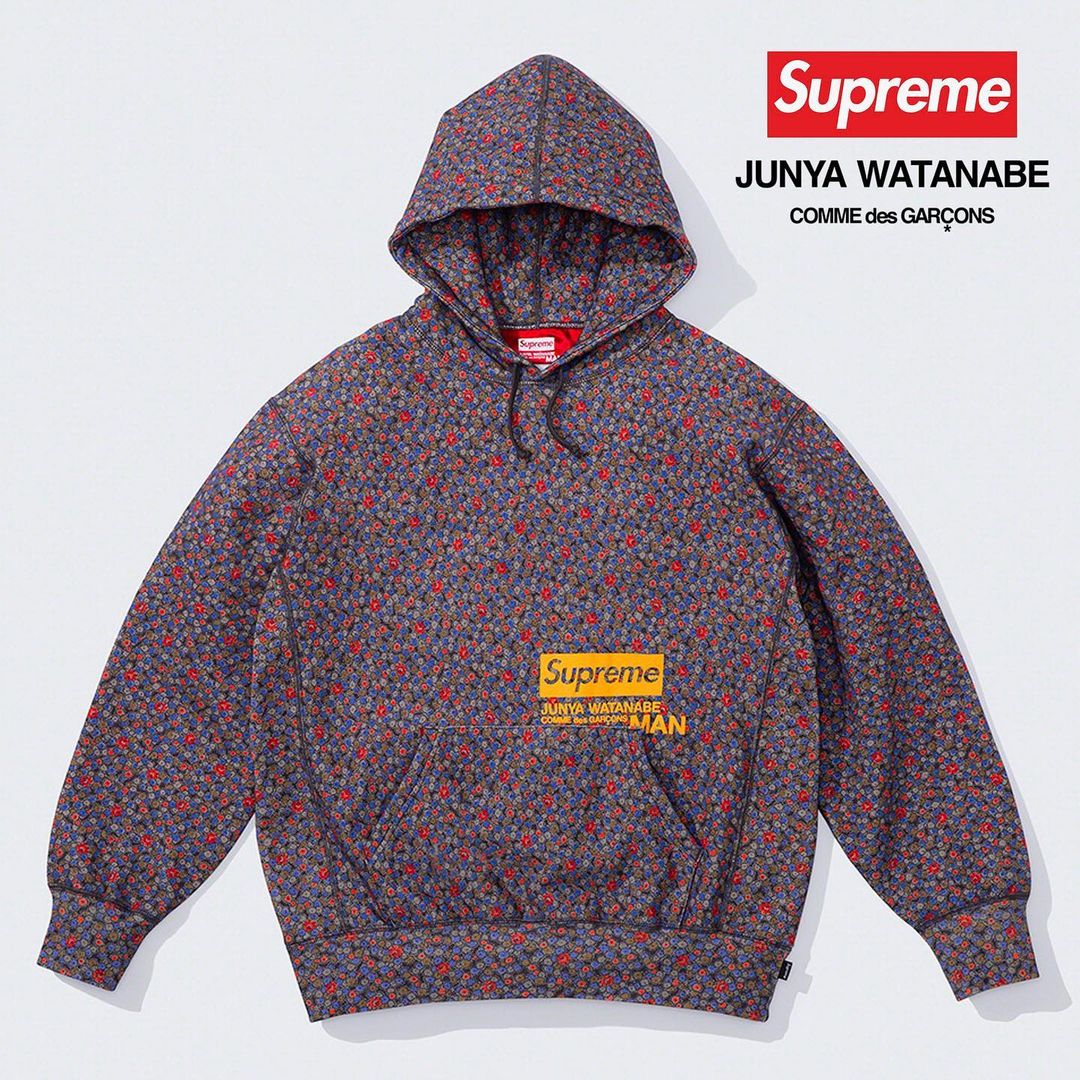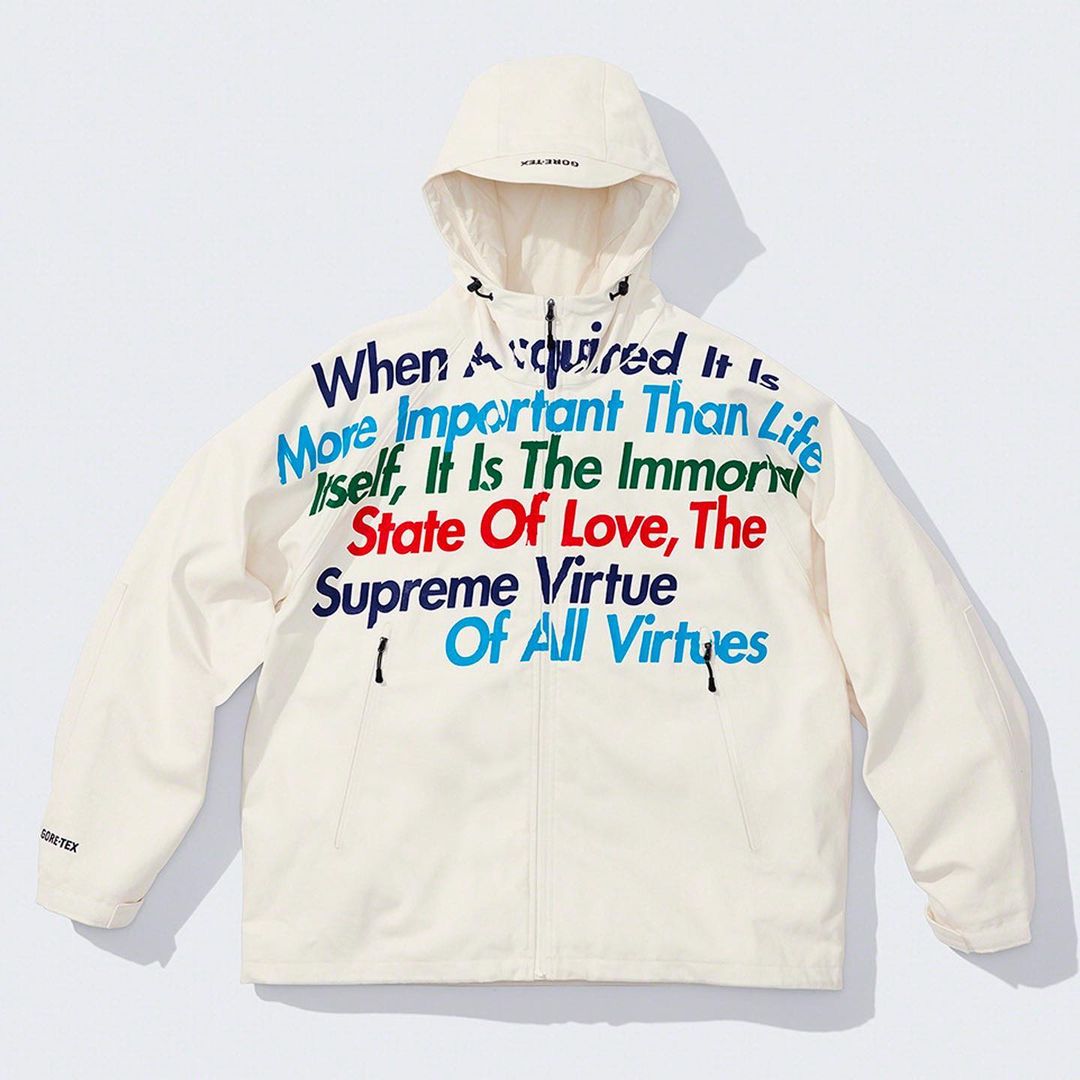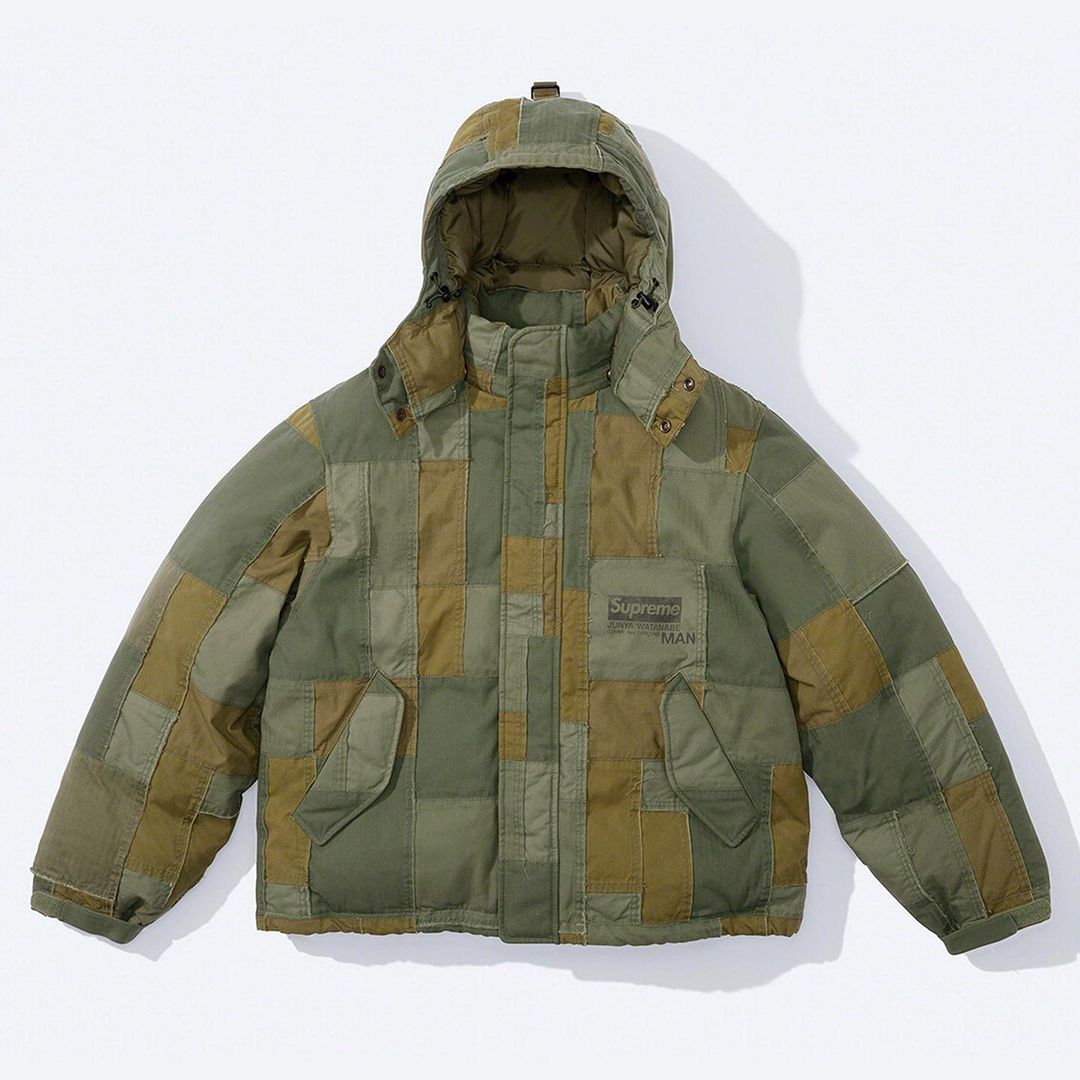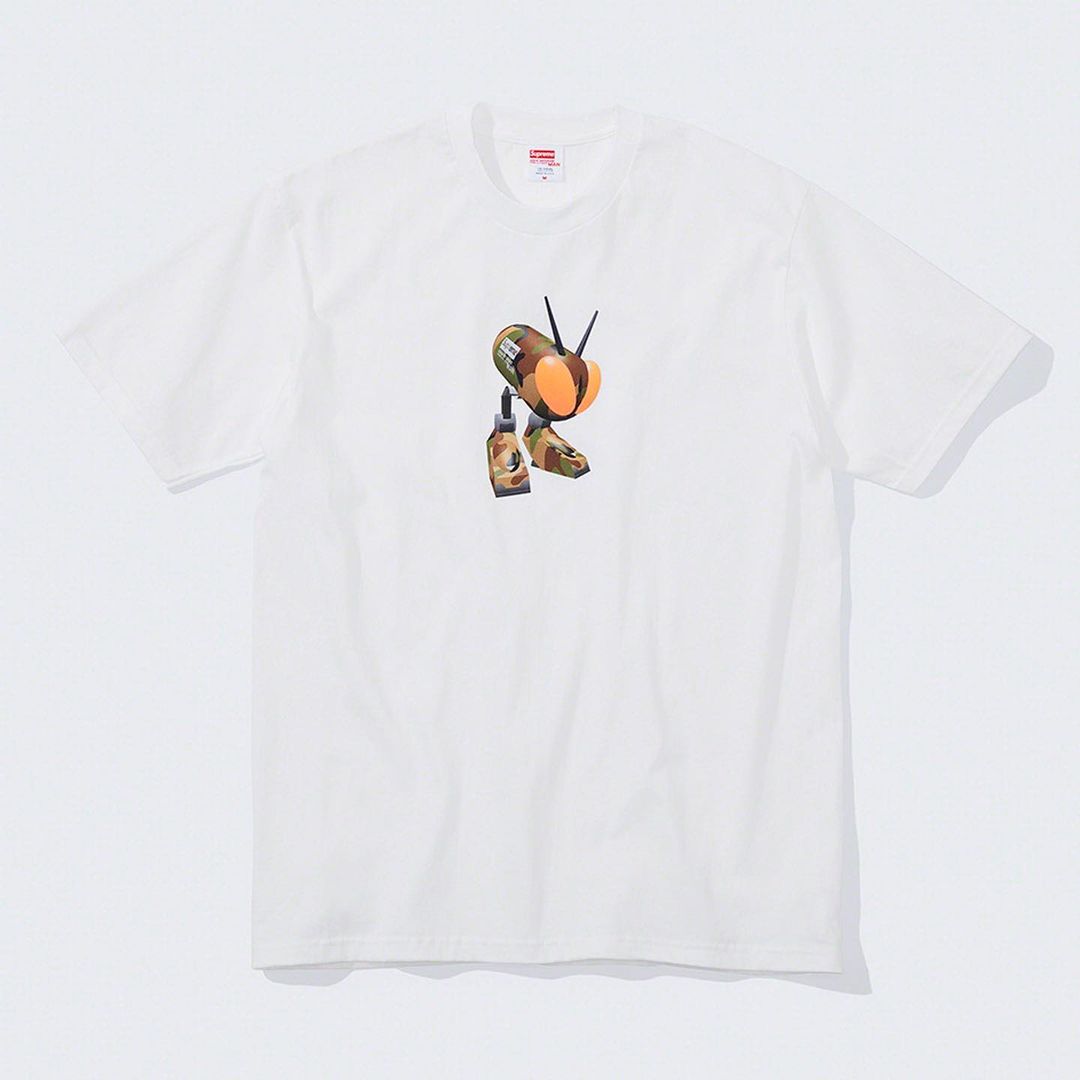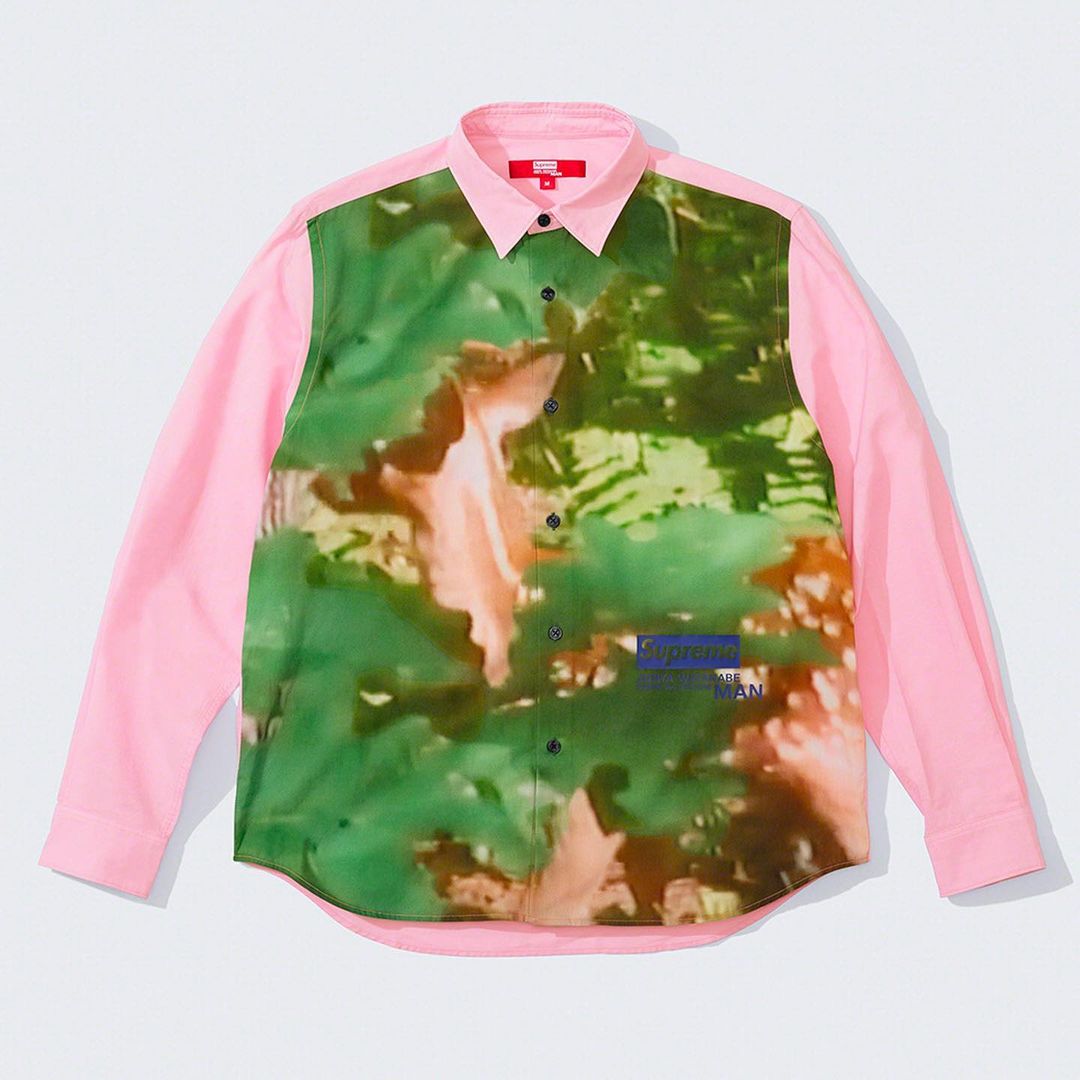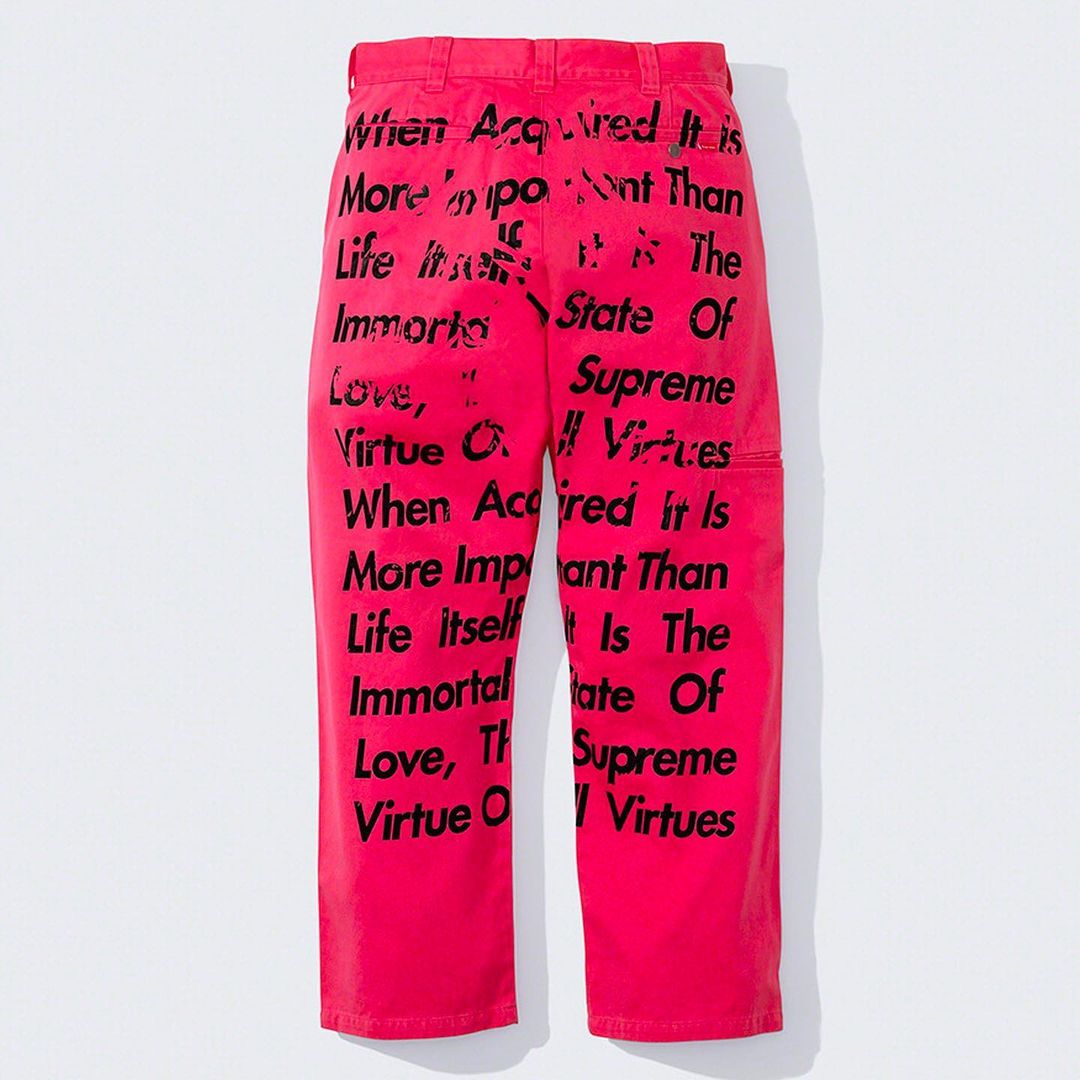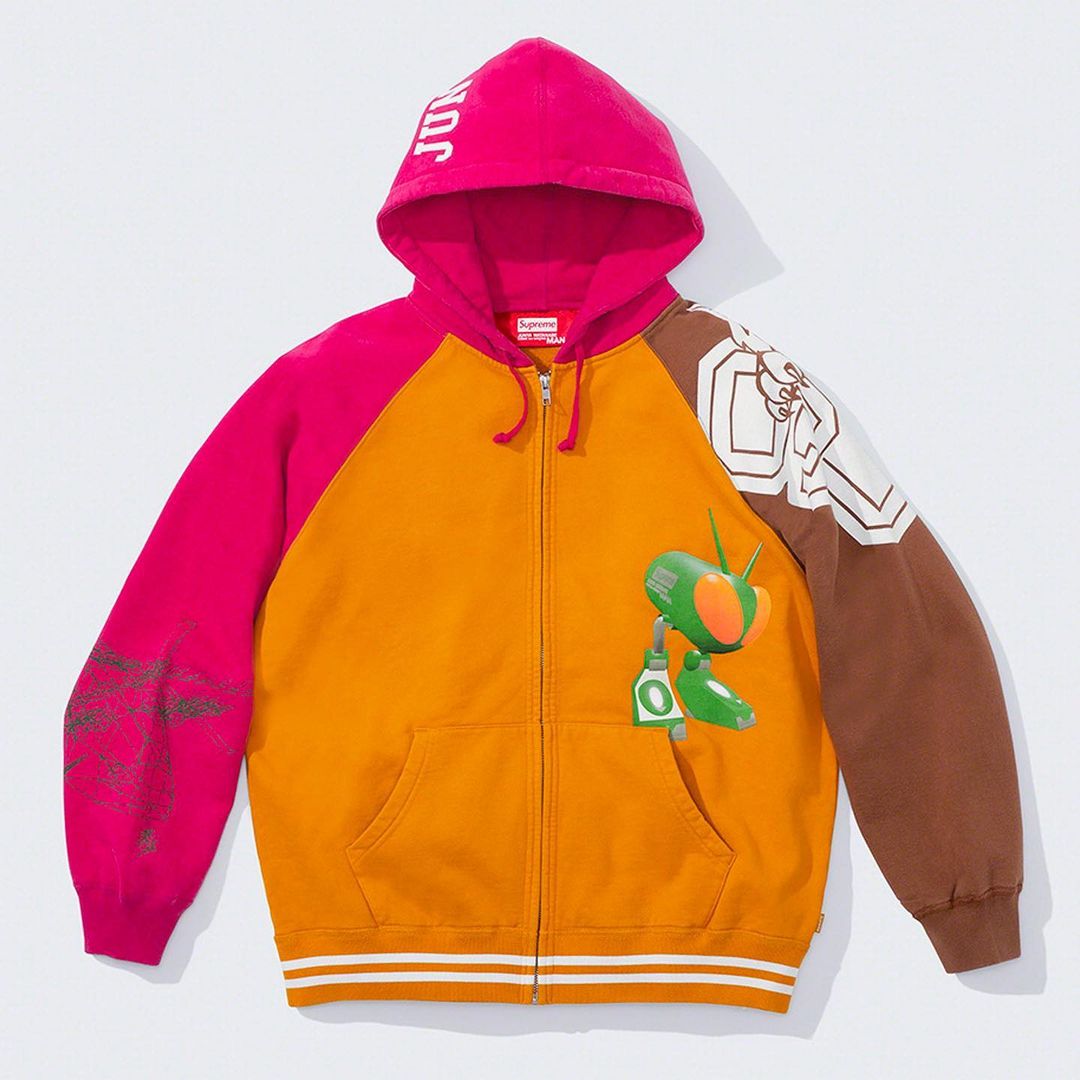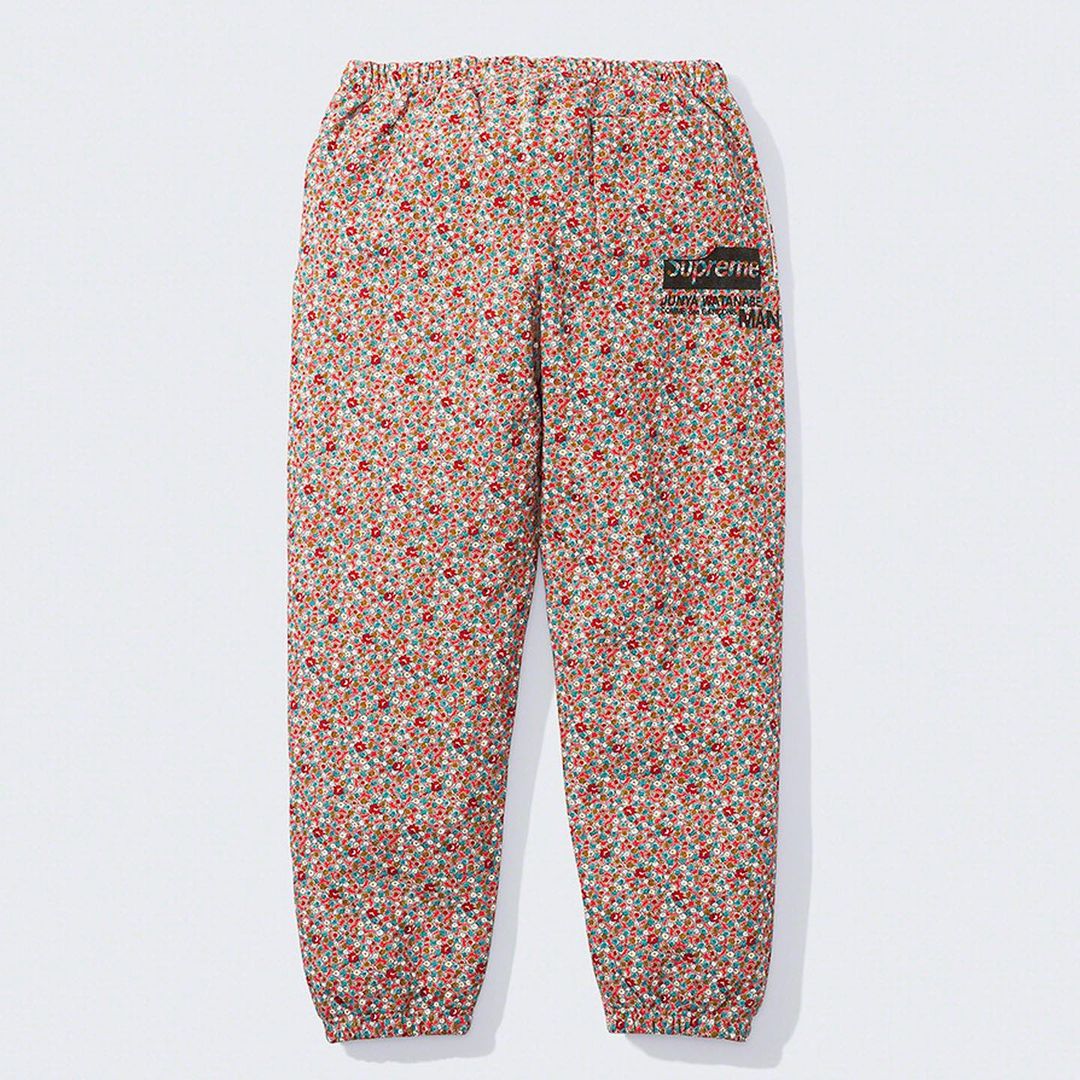 Update 27.10.2021
Supreme could be rekindling its longstanding collaboration with Timberland. Rumours of a new collection surface just before the coldest time of the year. Unfortunately, no images have been spotted yet, but the drop will supposedly come tomorrow, October 28th. Also, the accessories are unfortunately not yet known, but insiders report about a Duraflame Firelog in the Week 10 of Supreme's FW21 collection.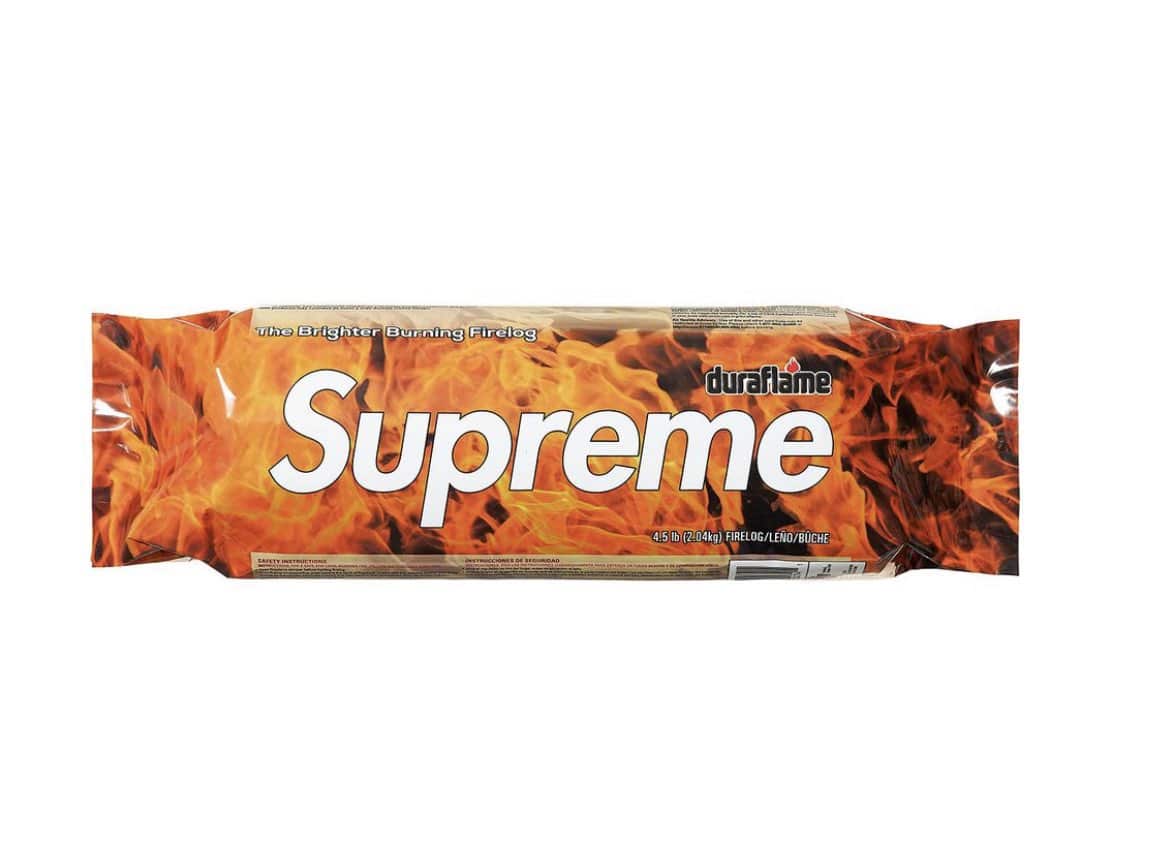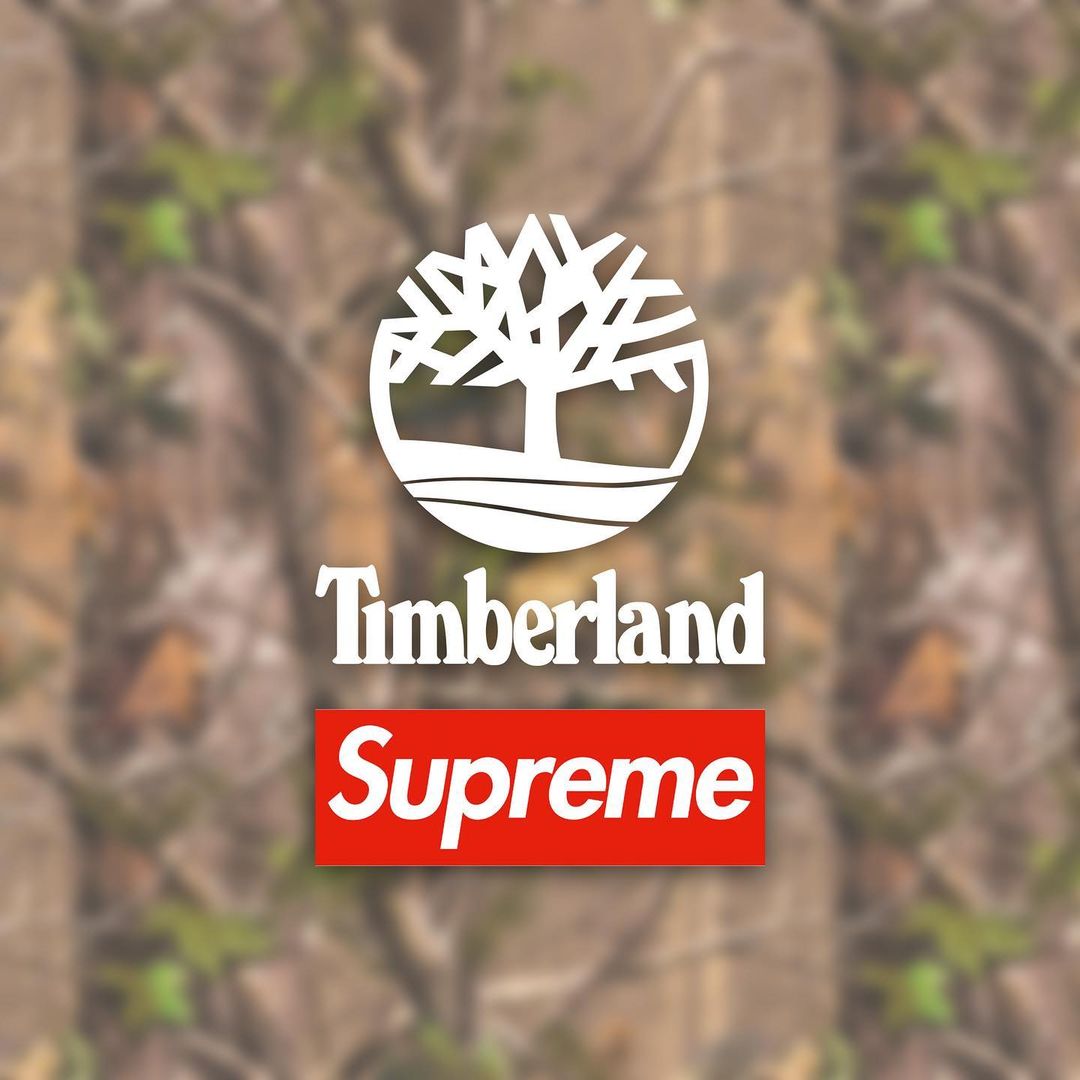 pics by @dropsgg @dropsbyjay
Update 20.10.2021
Whatever happens, Supreme fans can always expect The North Face to drop a collab with the hype brand. In Week 9 of the FW21 collection, that's when it happens. A big capsule awaits us at Supreme on October 21st. Assume several jackets, trousers, hoodies, t-shirts, as well as accessories.
Of course, Supreme has a few pieces in store again. A variety of apparel appears in several colourways, and another highlight is the collaborative red handsaw with Stanley.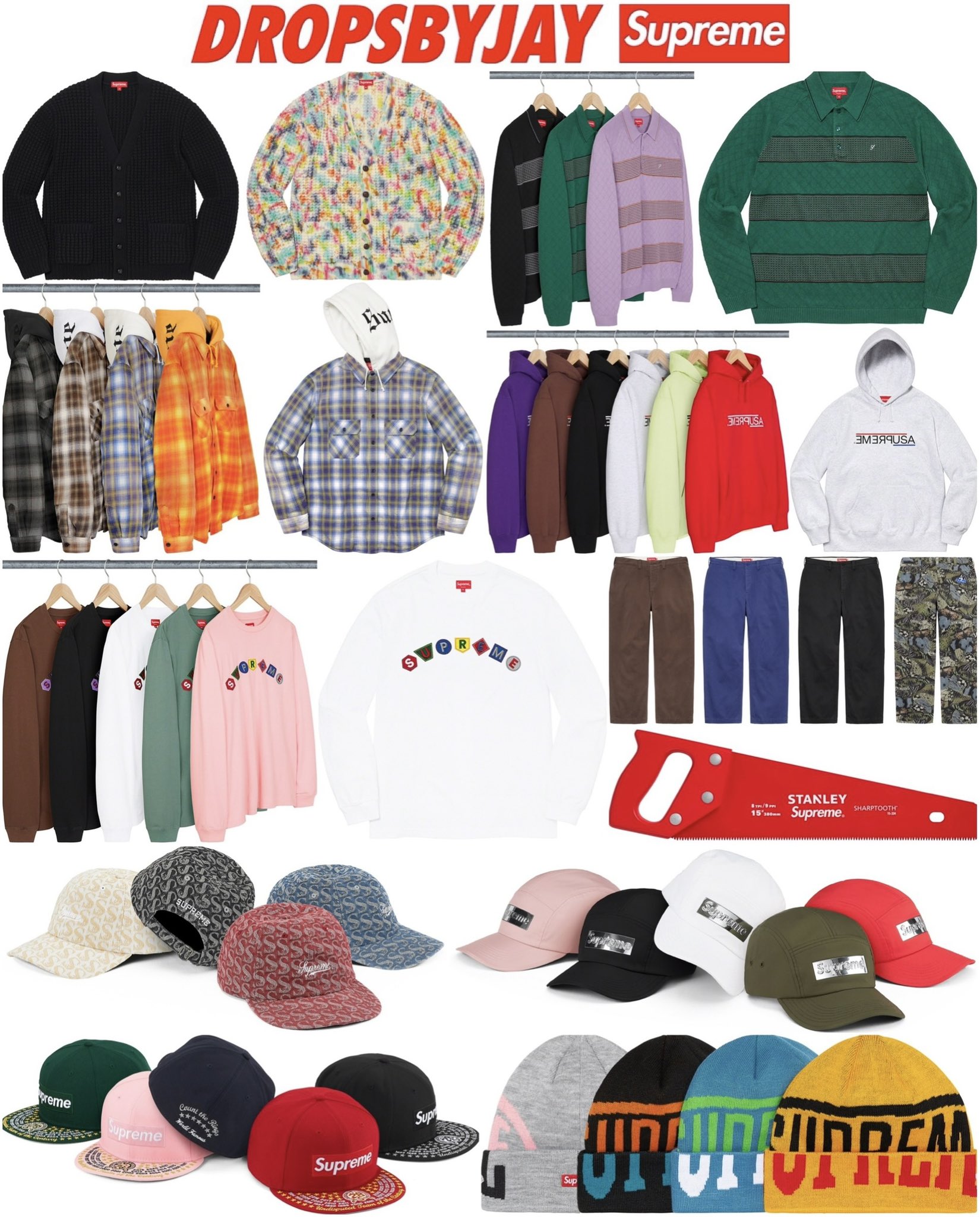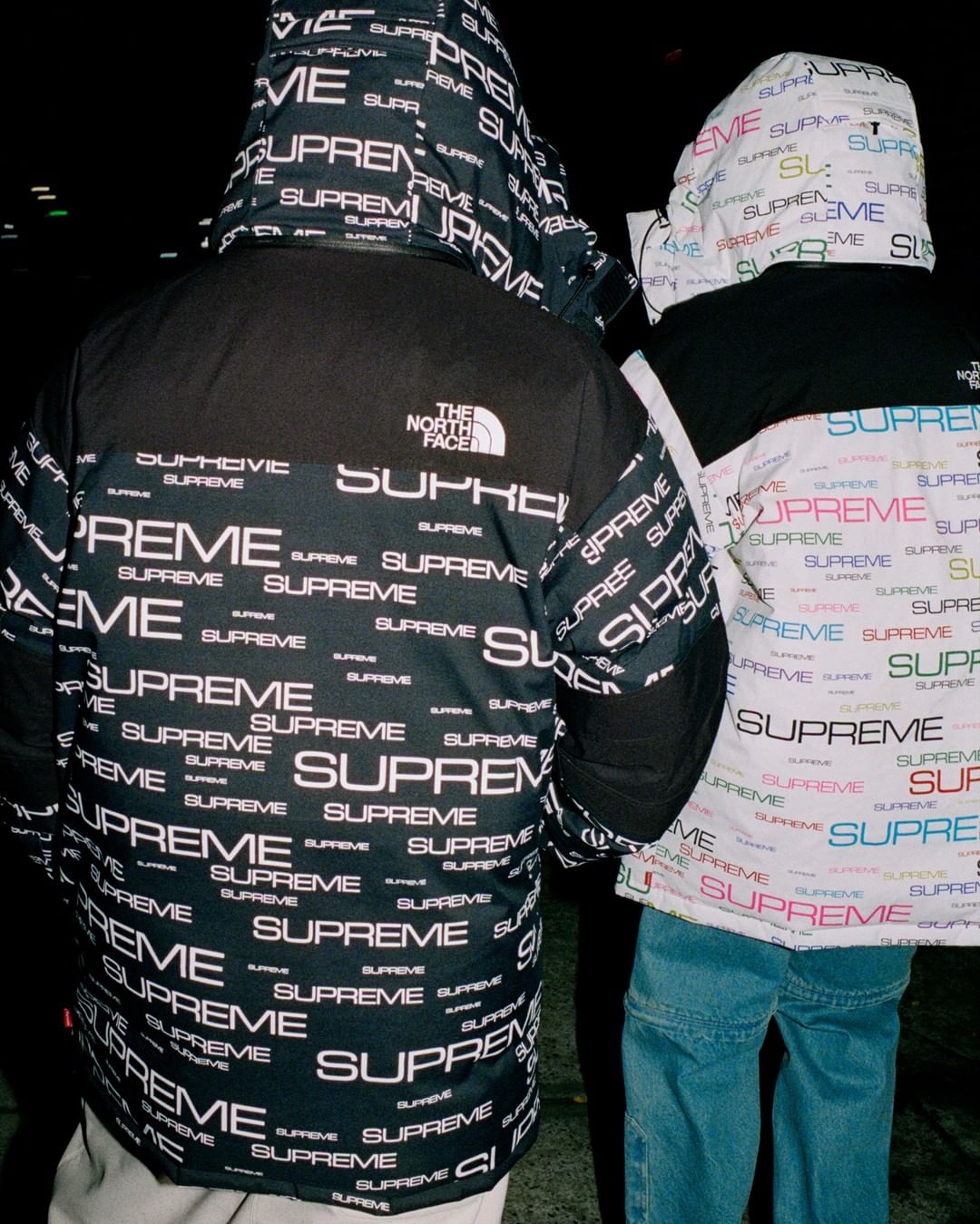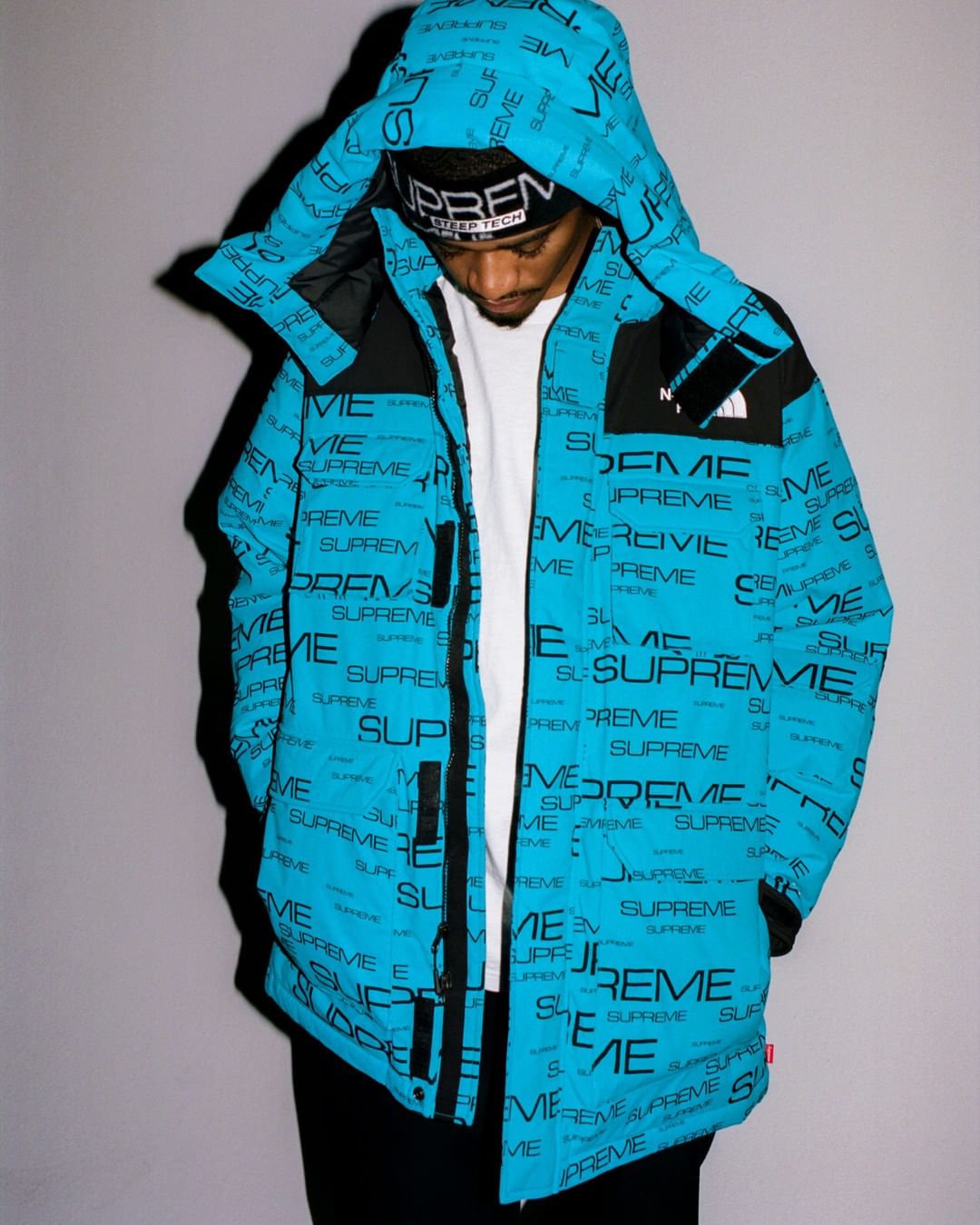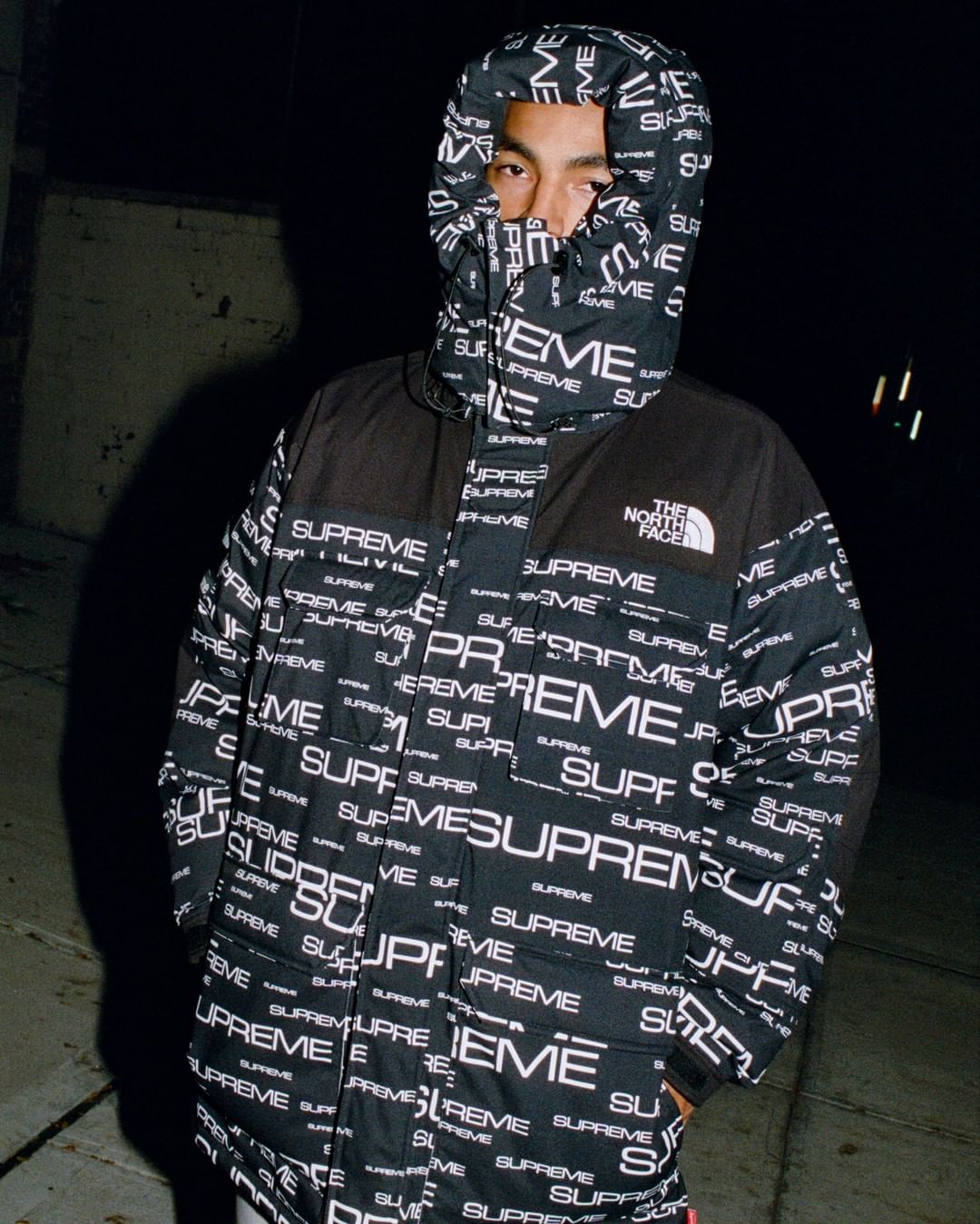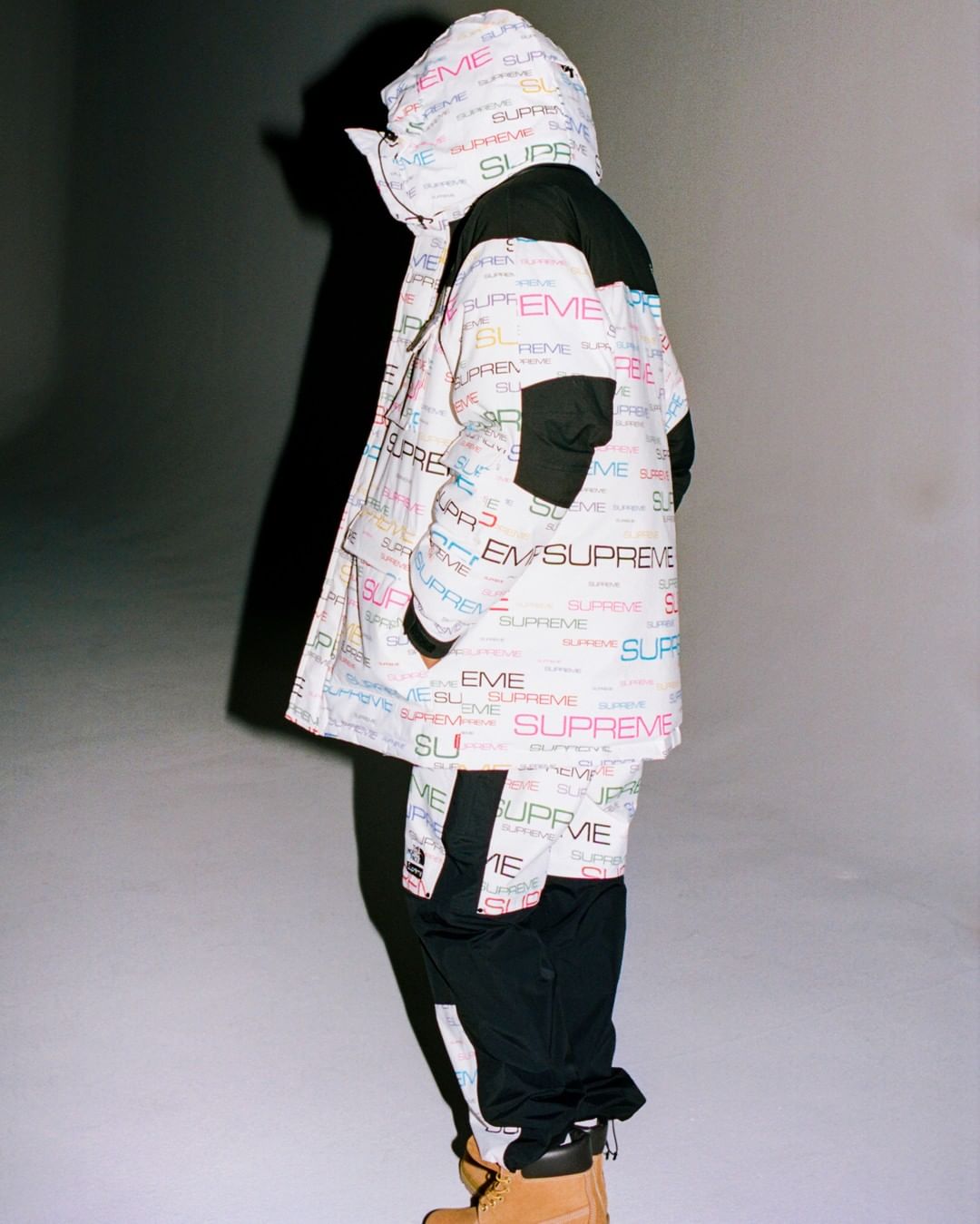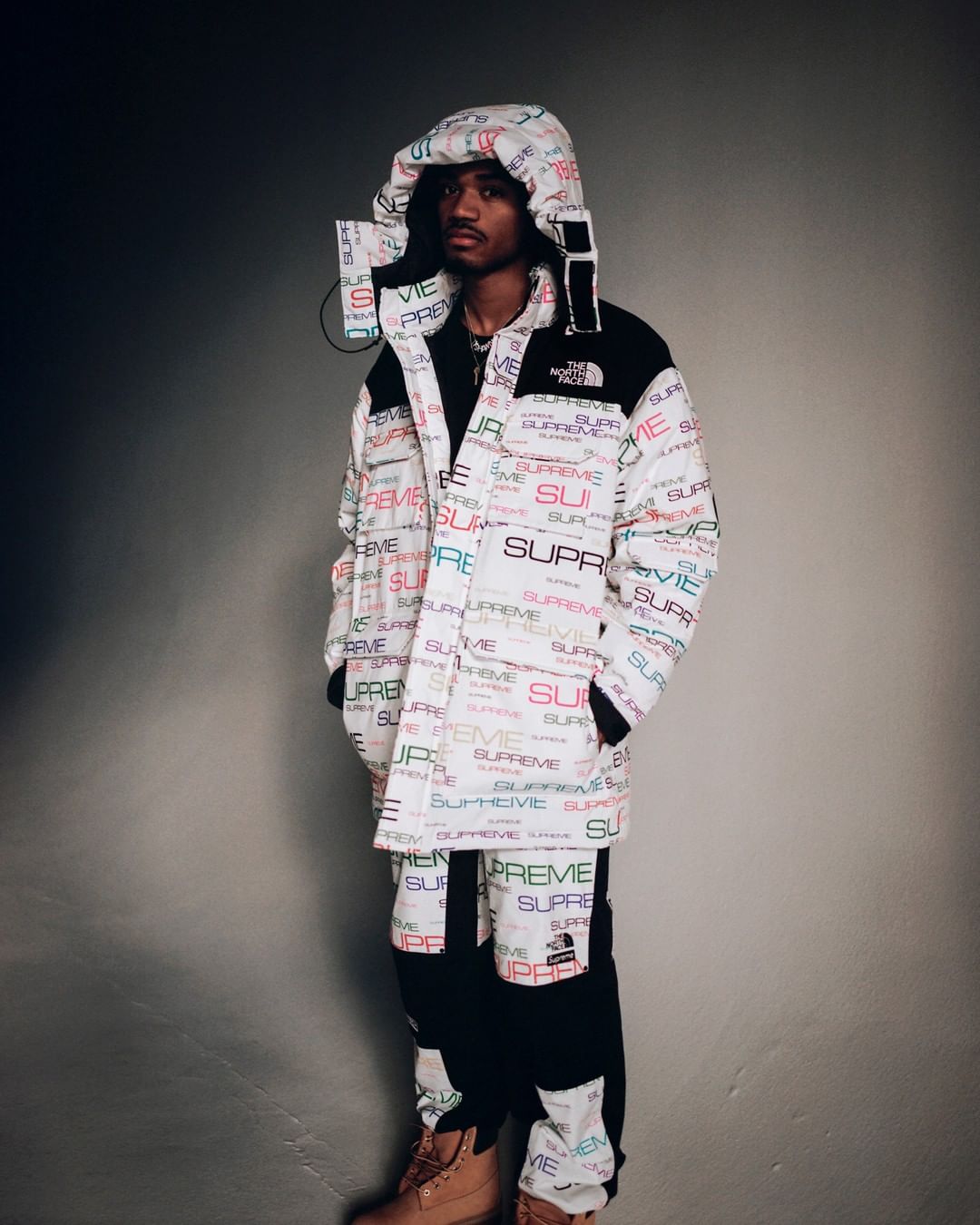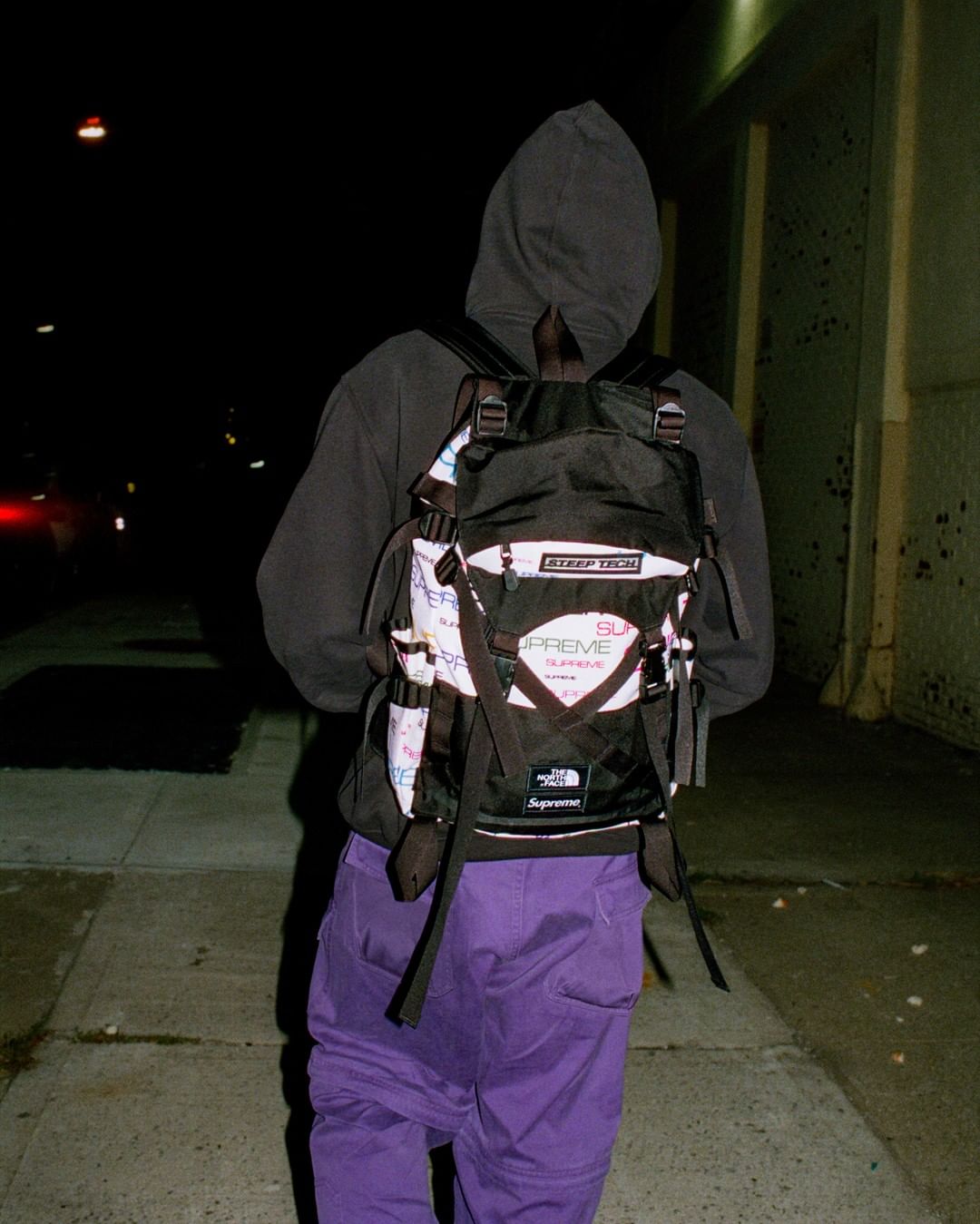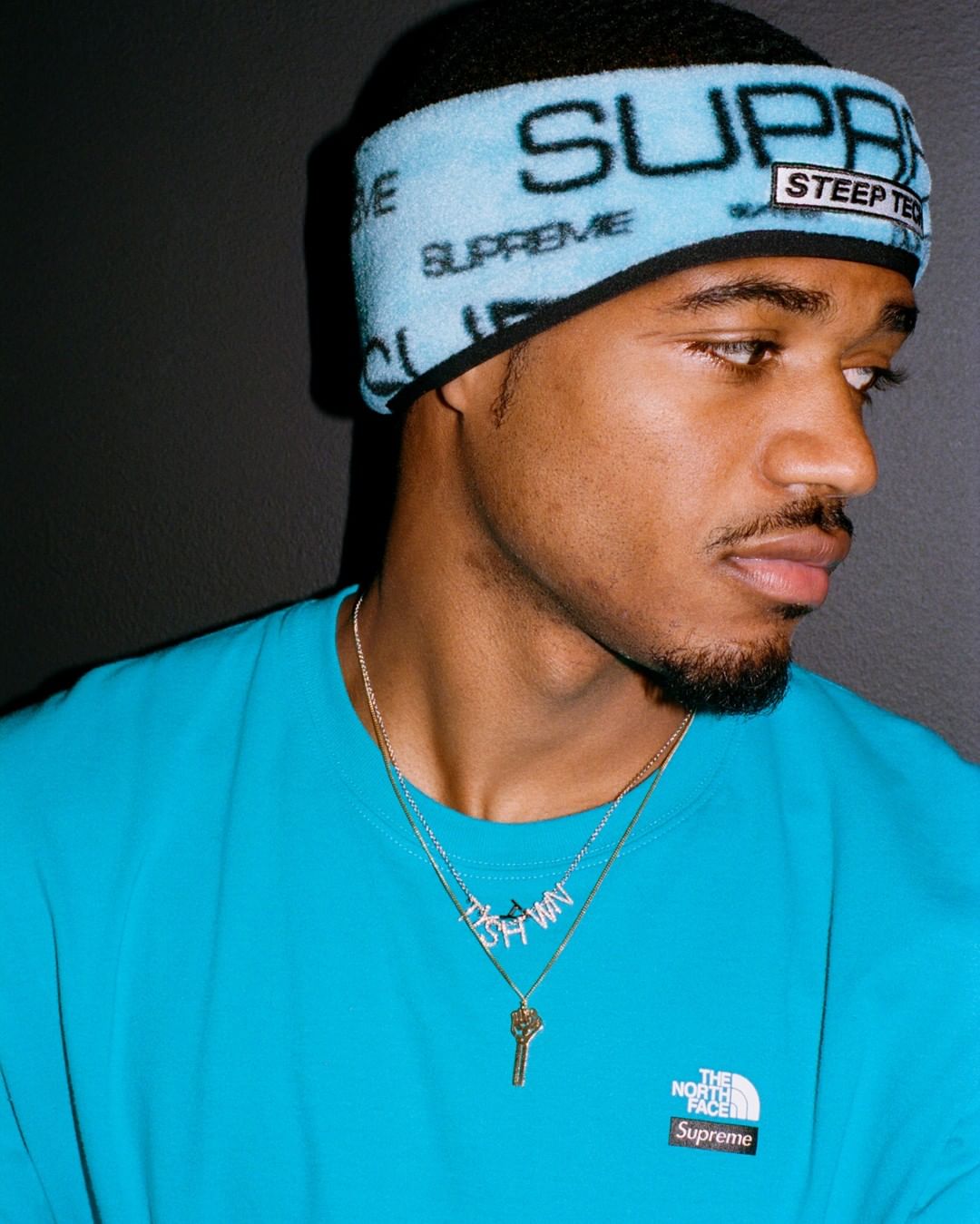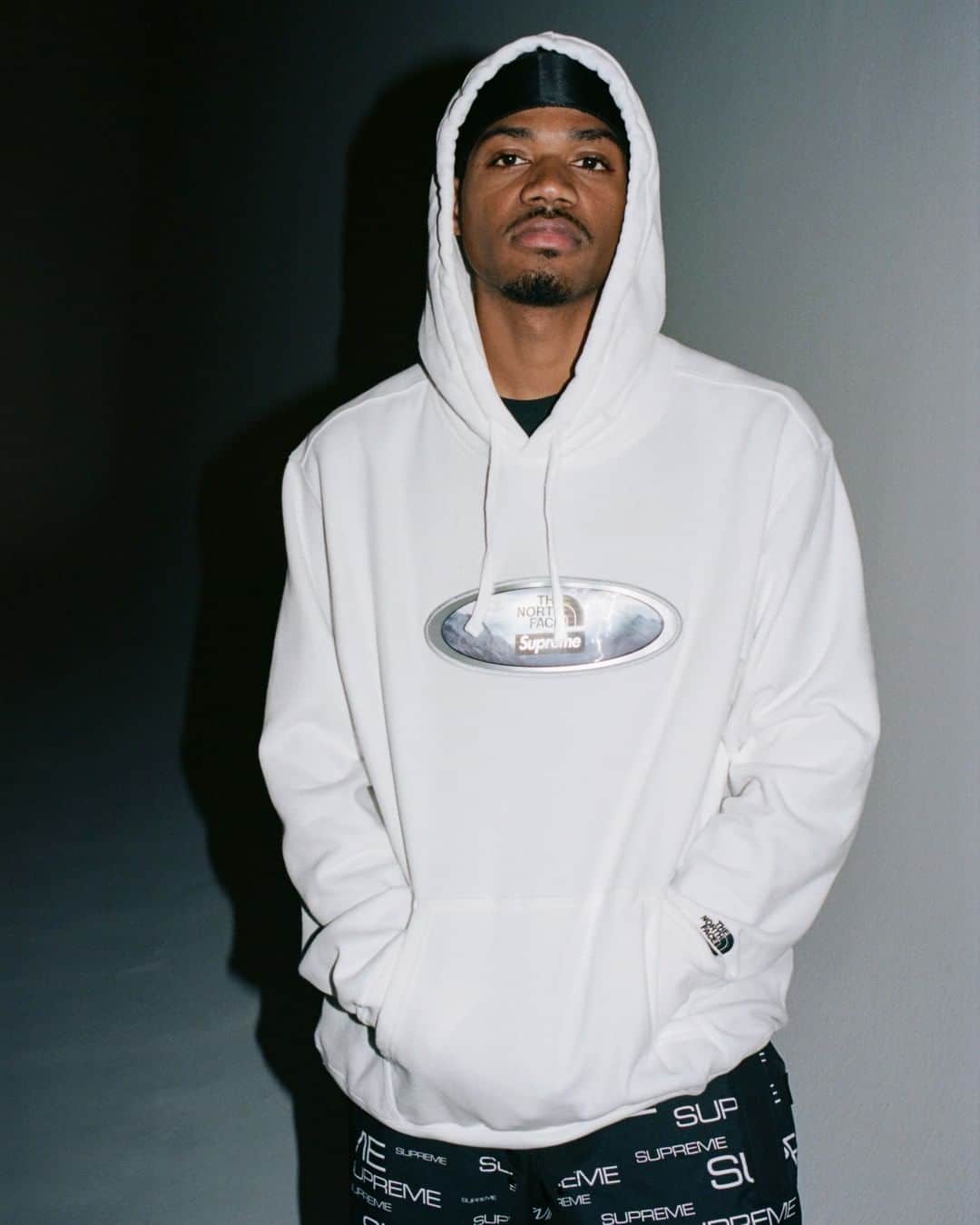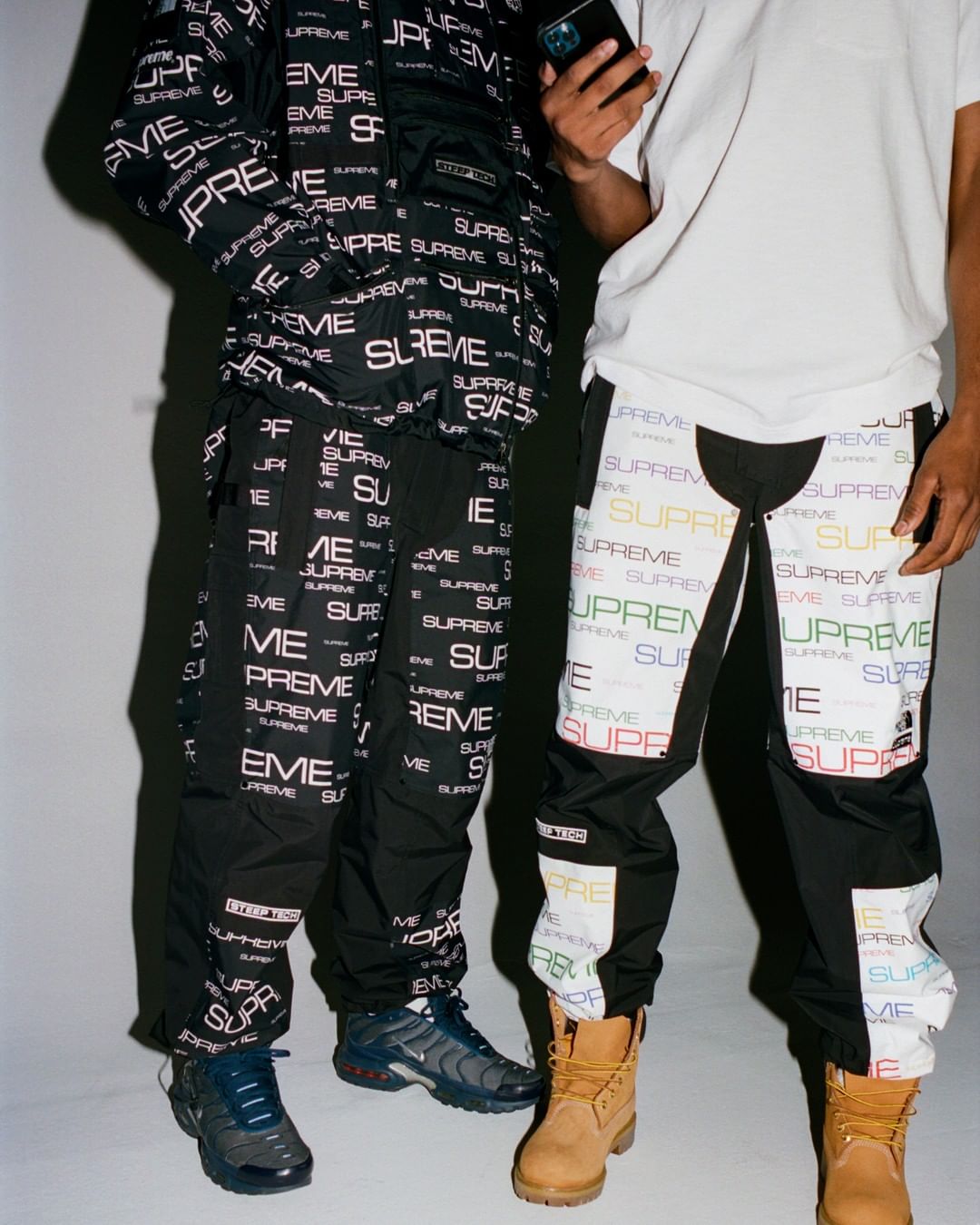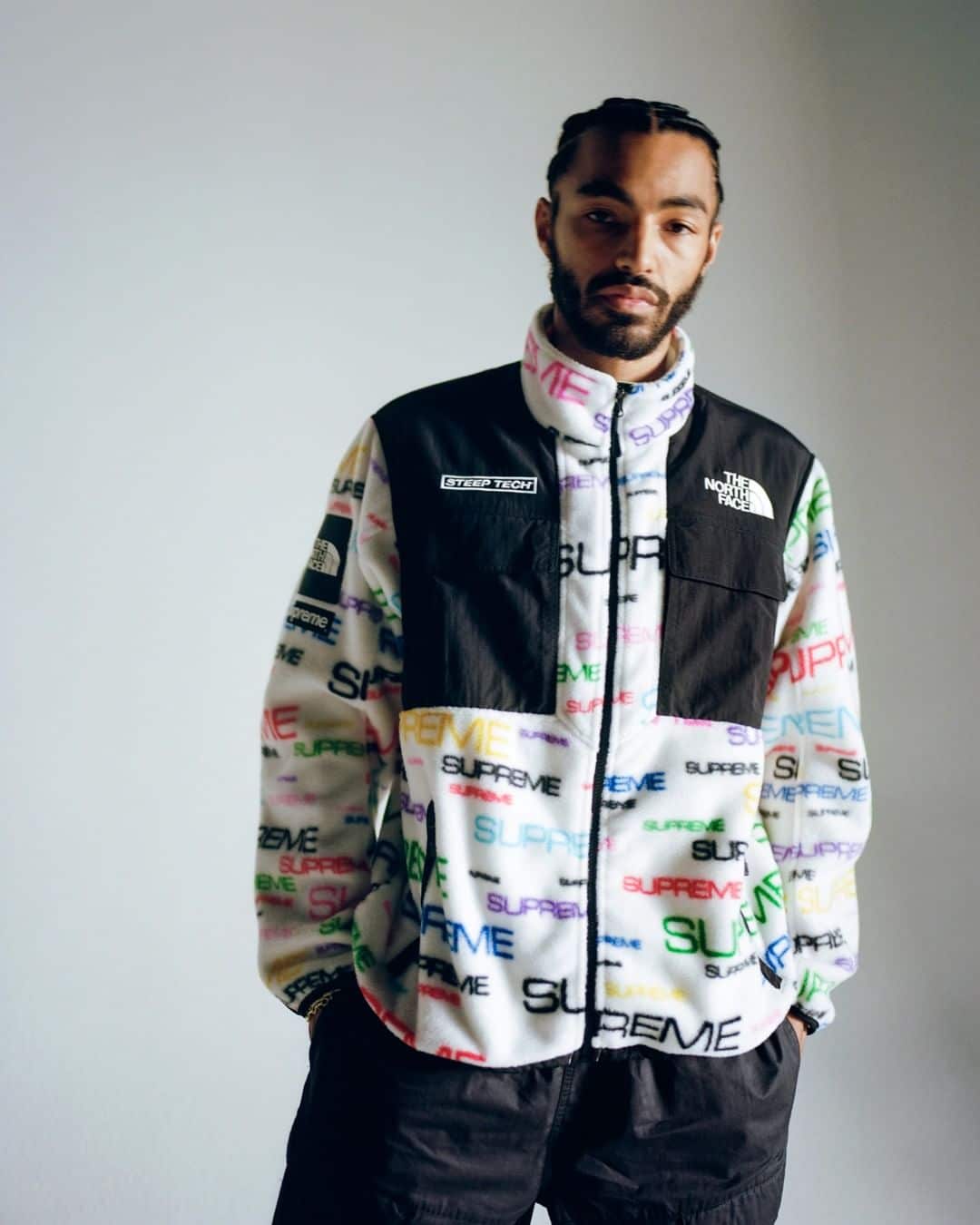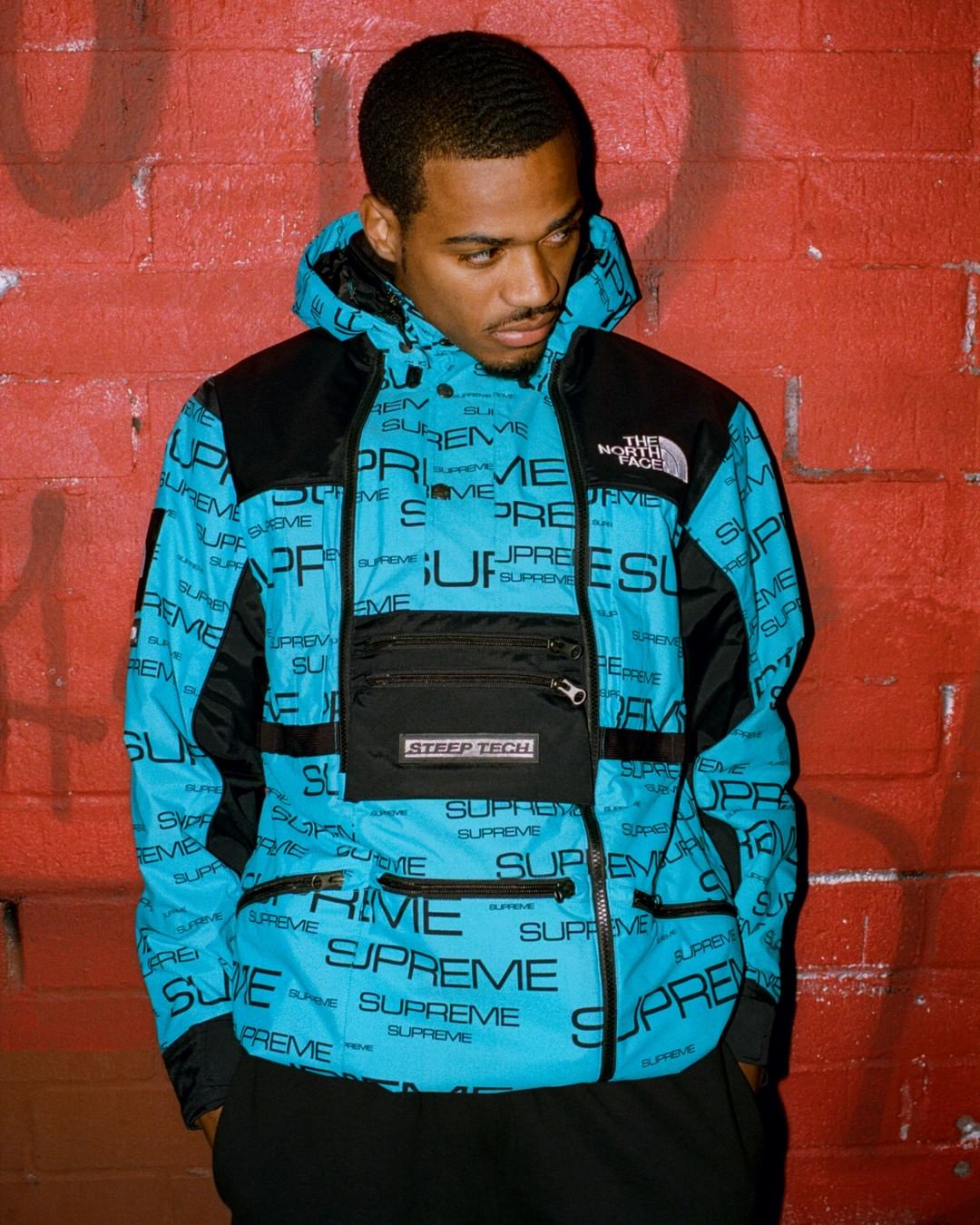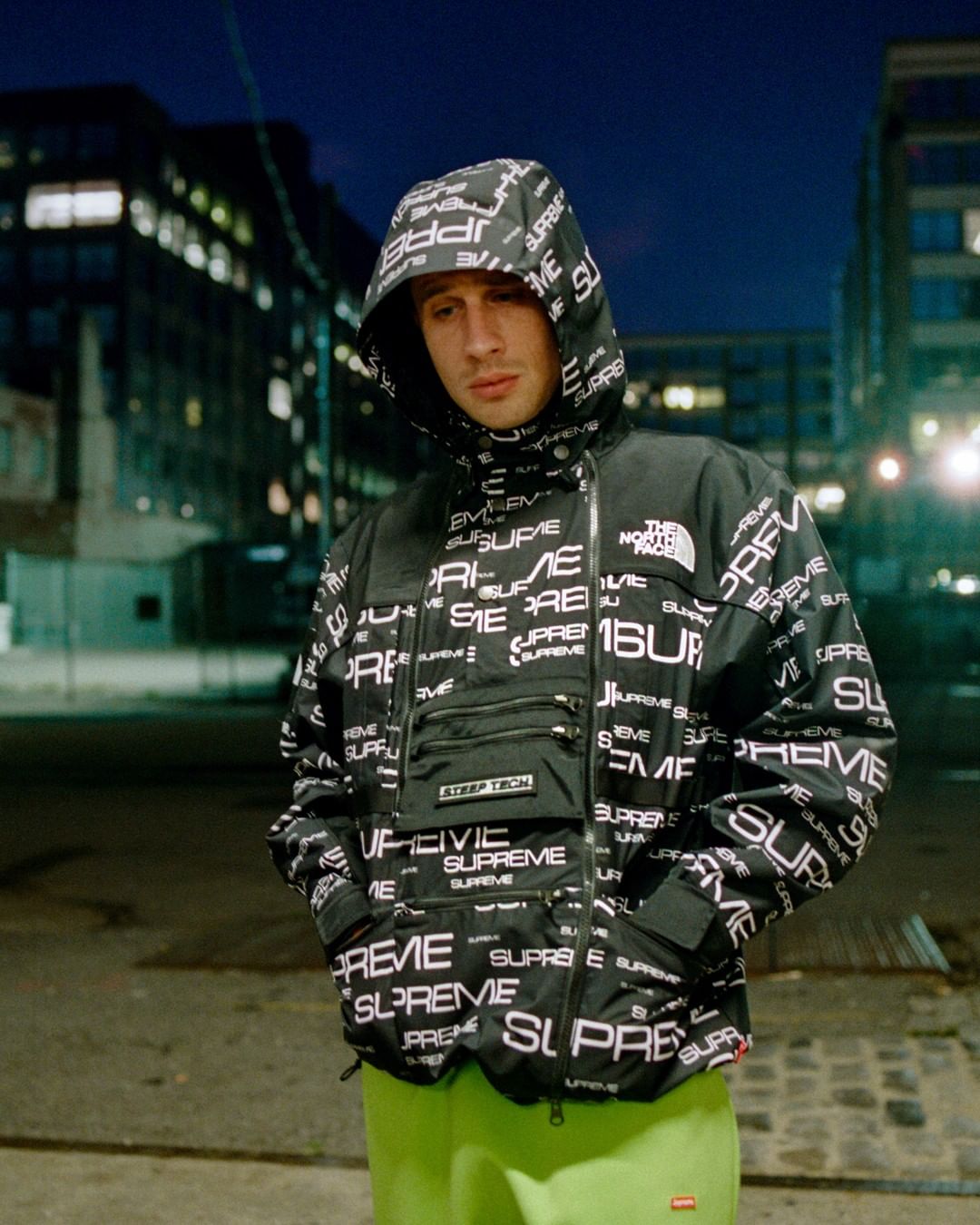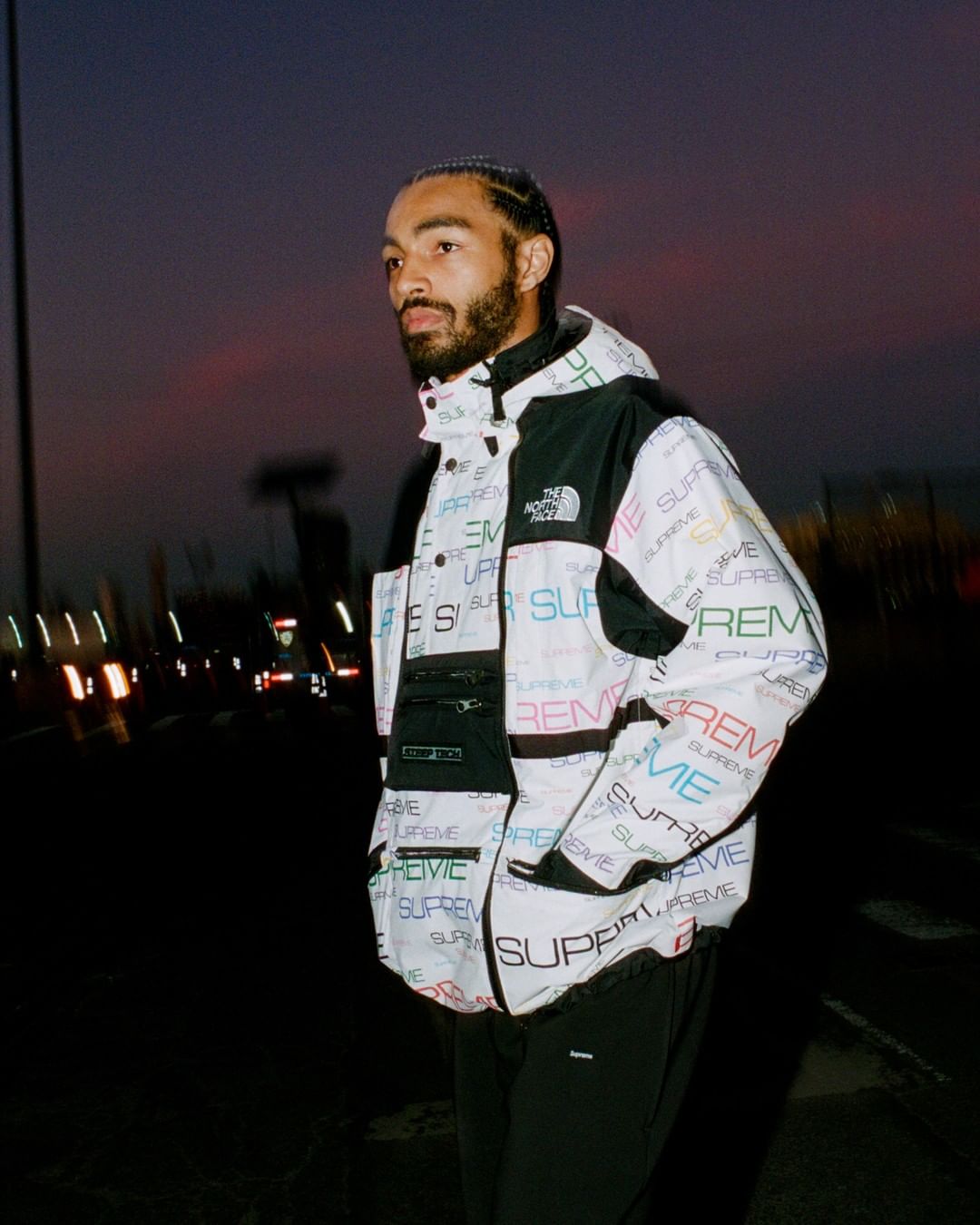 Update 13.10.2021
Ready for the next Supreme week? In FW21 Week 8, Supreme not only drops the two long-awaited Supreme x Nike Air Cross Trainer 3 models, but also a small capsule with Shrek. In addition, tees, hoodies, pants, and other accessories in the typical Supreme style will be released. The release is on October 14th online and in-store, if you have already registered beforehand.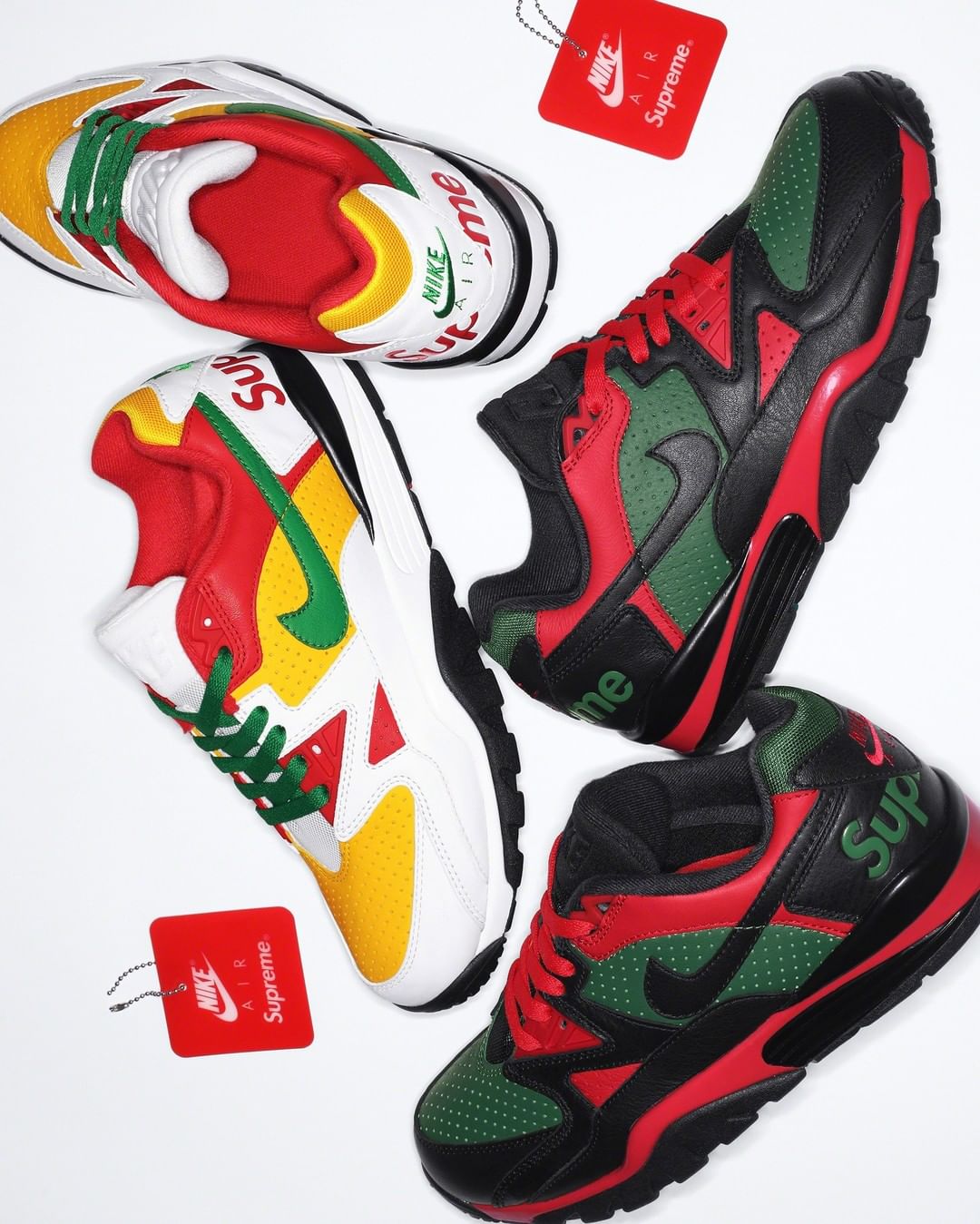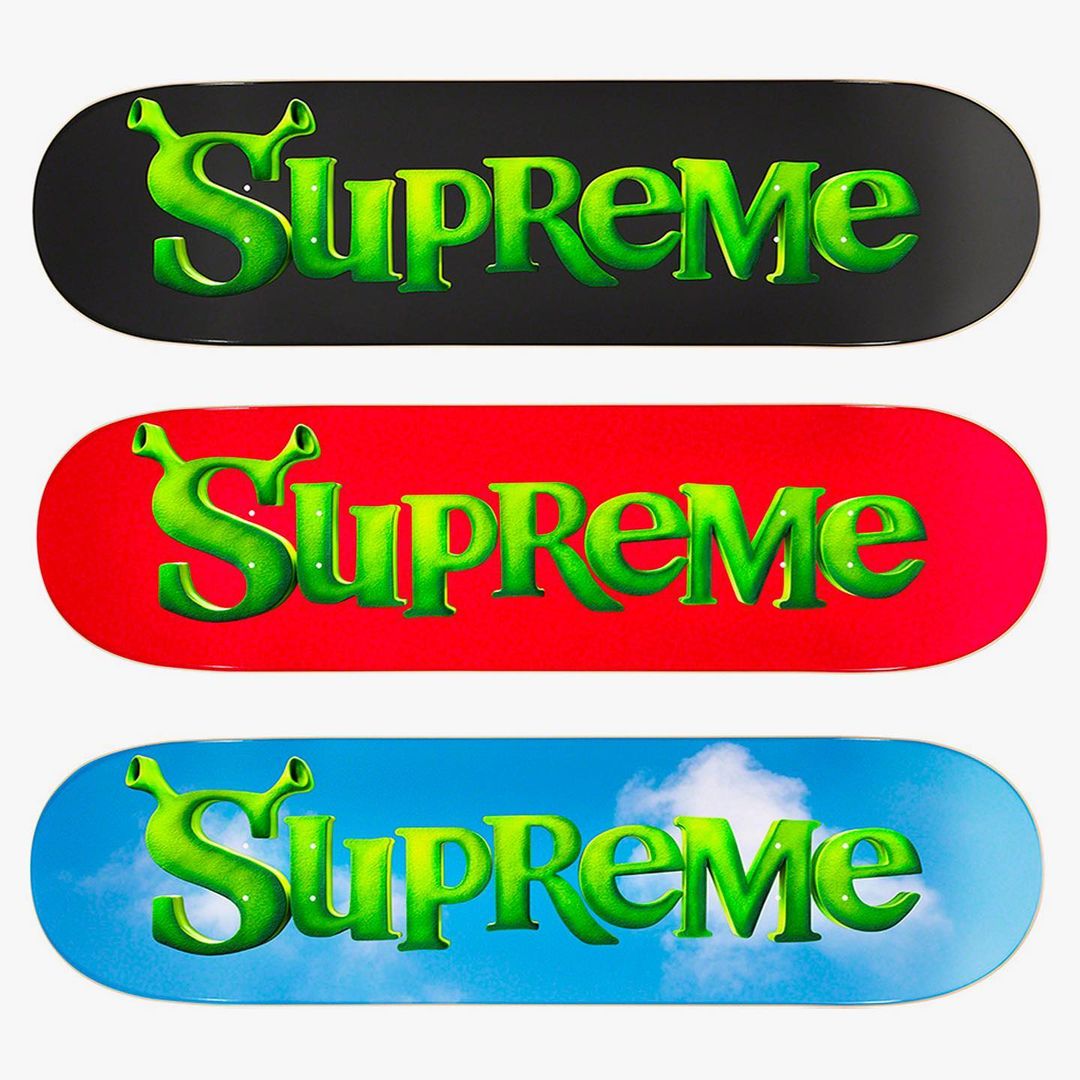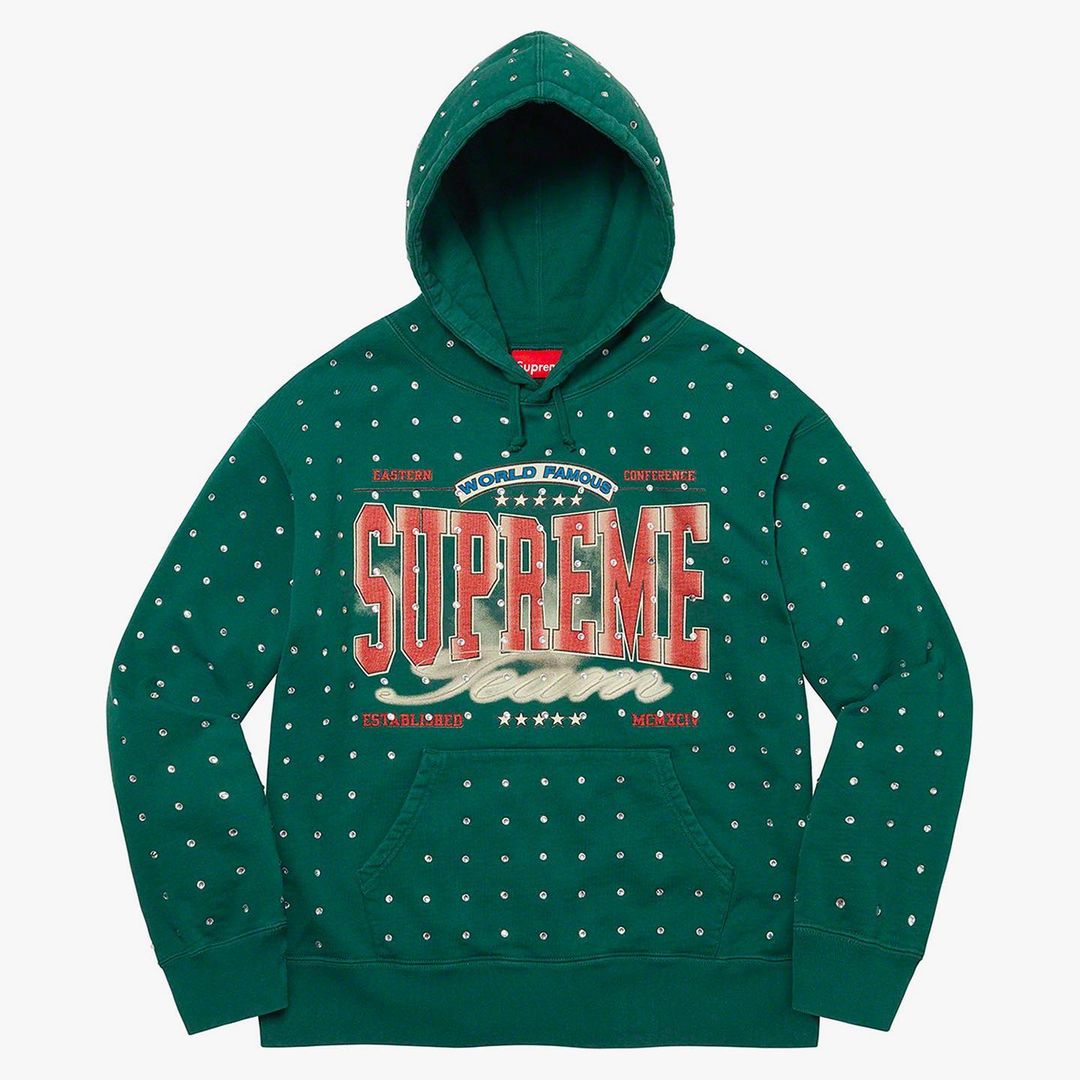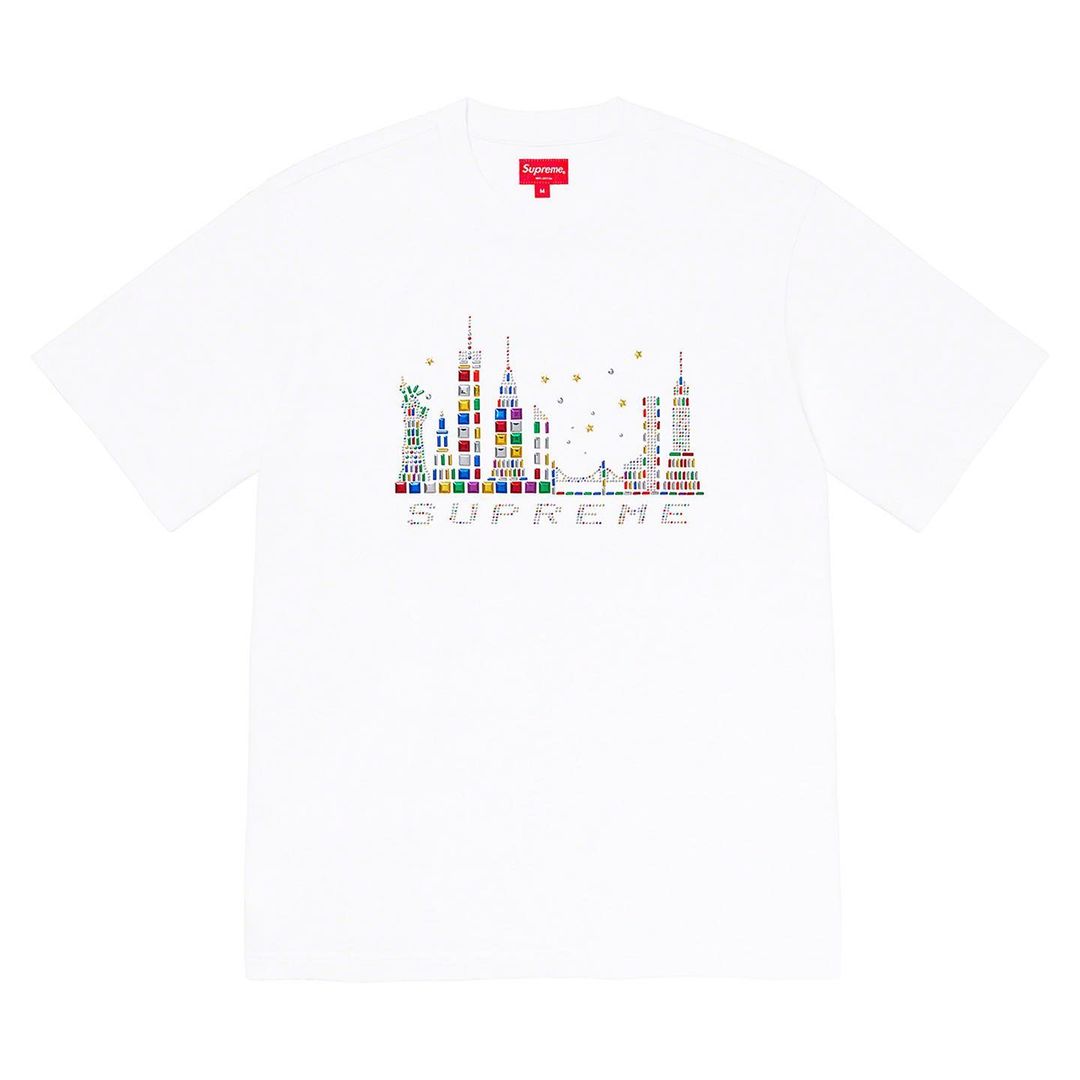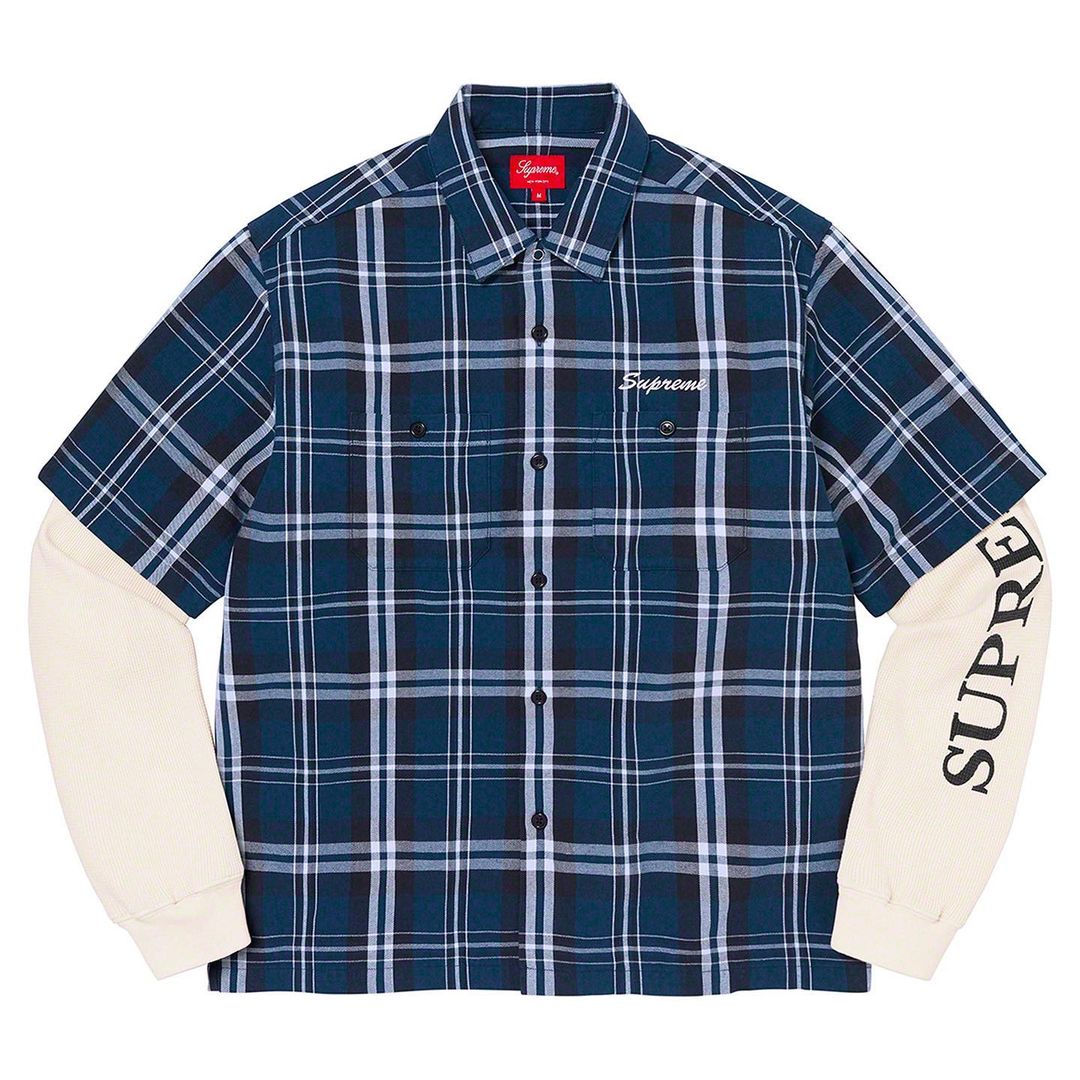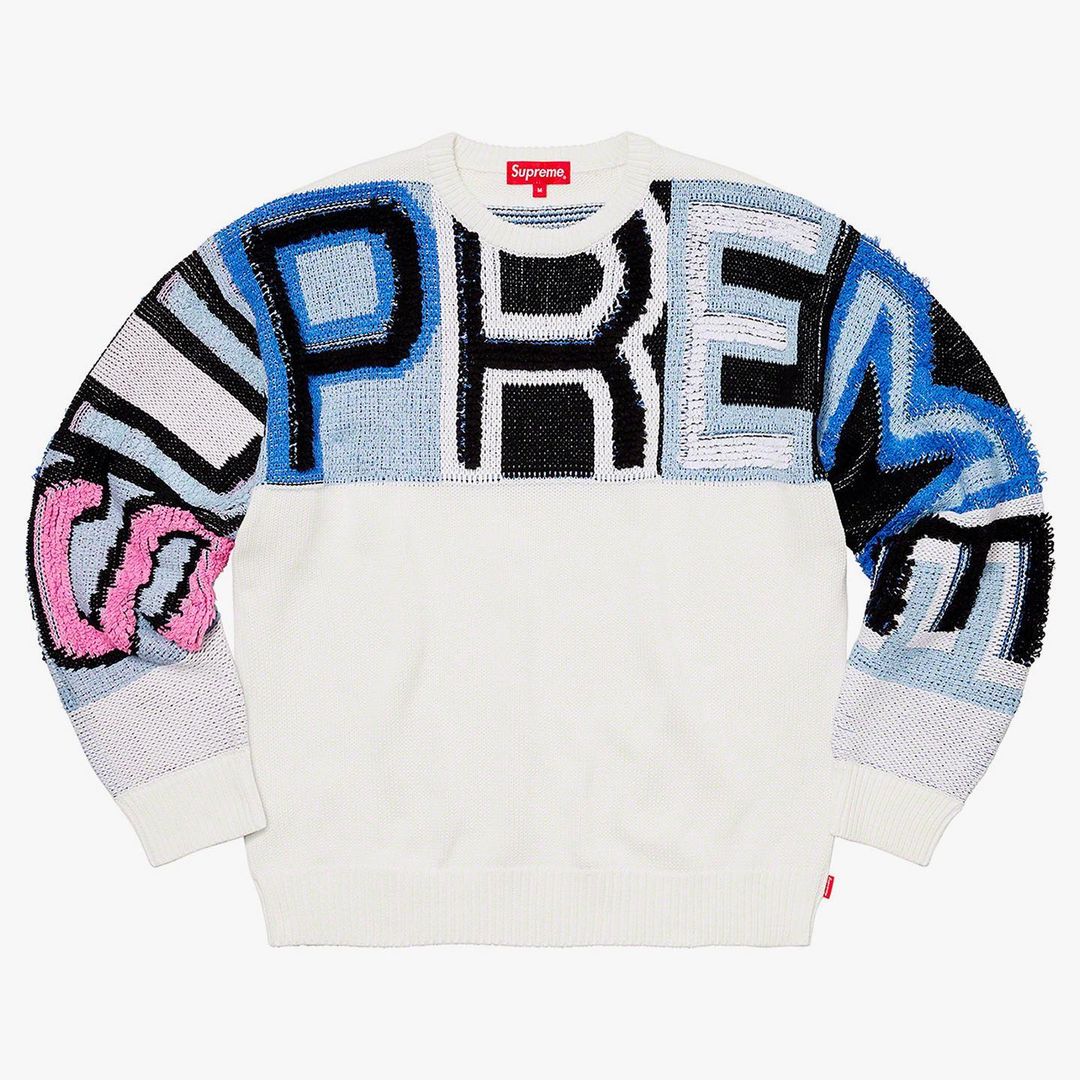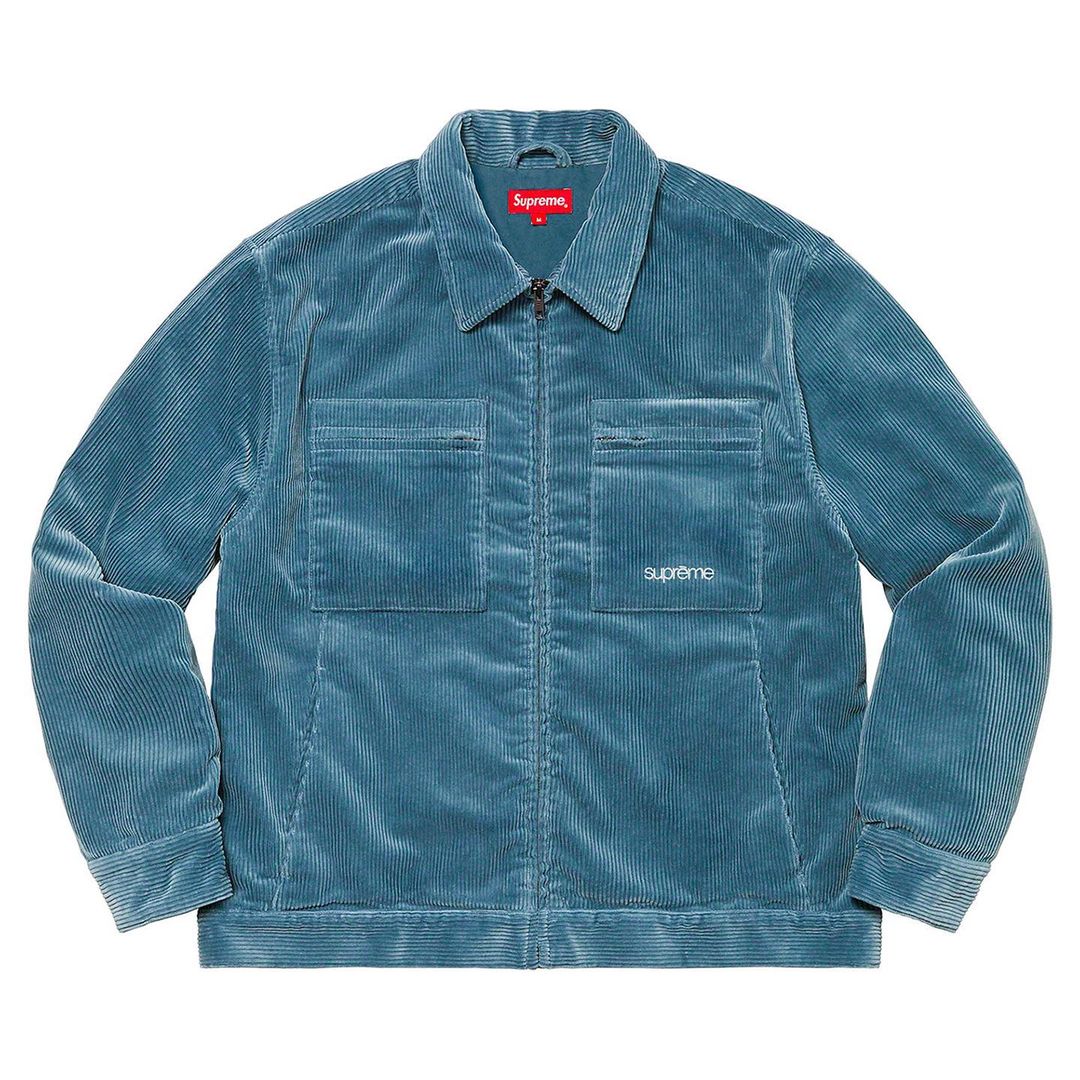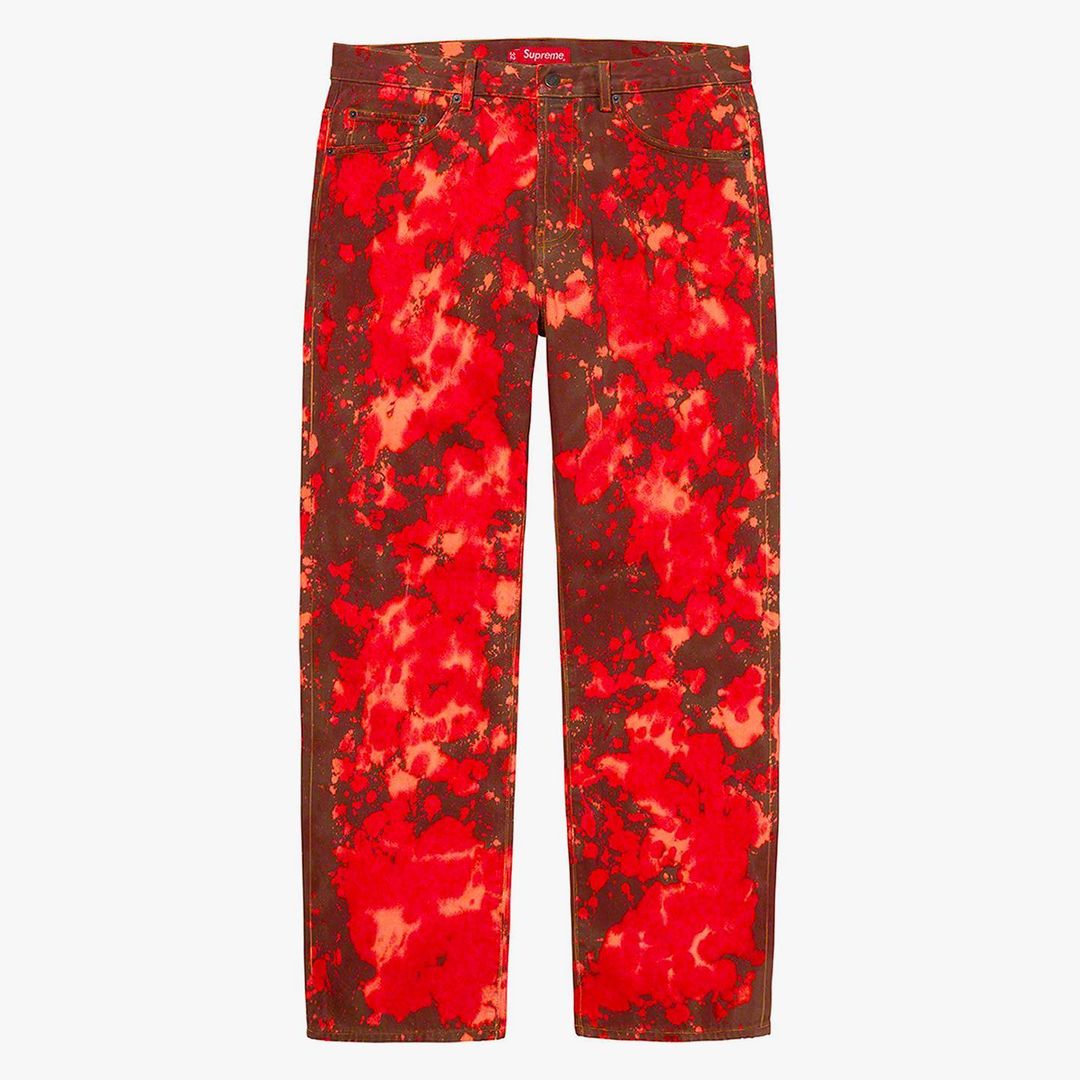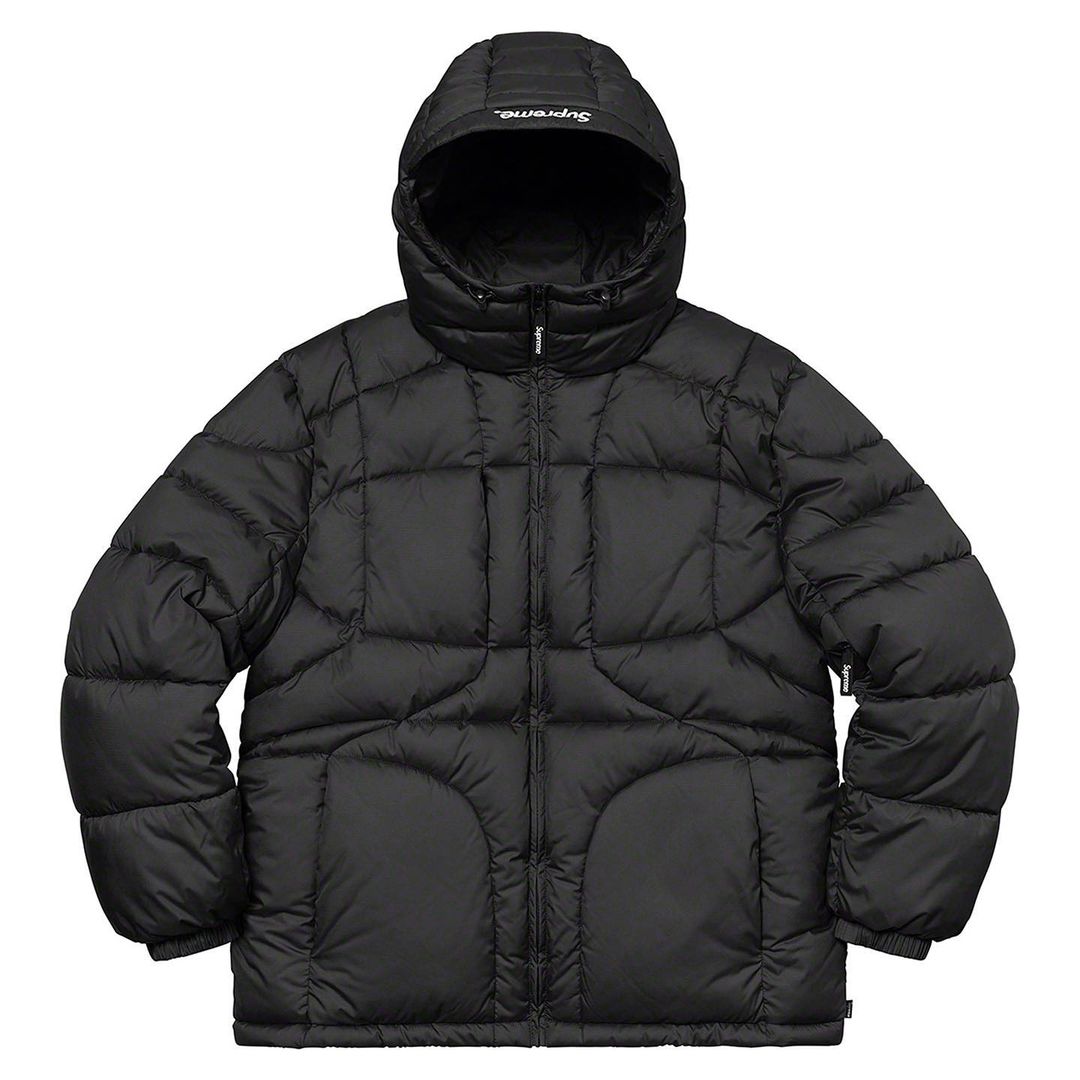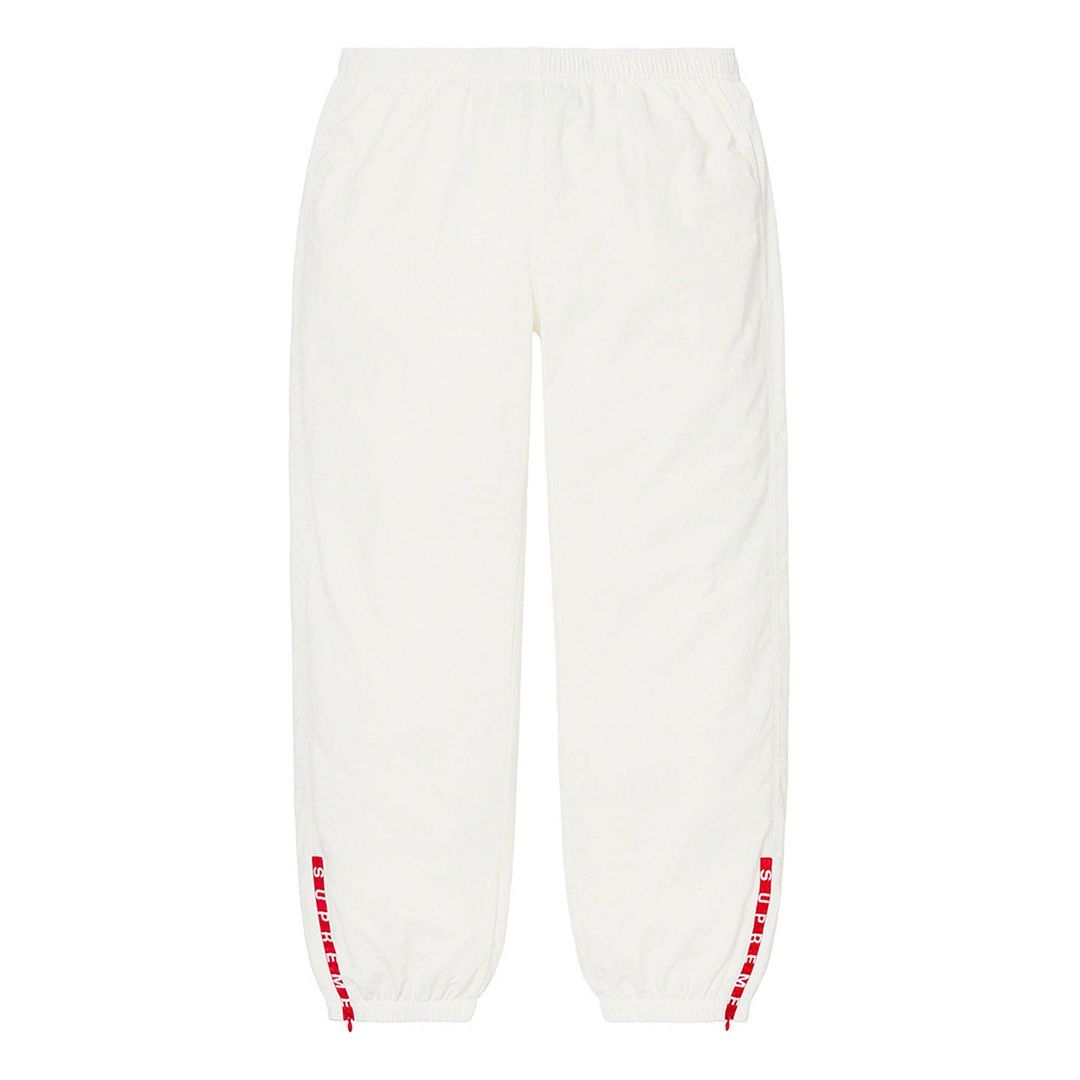 Update 06.10.2021
The New York fashion streetwear brand will unveil its fall tees collection in Week 7. The full scope is still unclear, but you can assume that several variations will be available. Among them, we find prints of Charlie Brown, a Nas and DMX design, or a Grand Prix t-shirt. New jackets, hoodies, sweatshirts, trousers, and accessories are also planned. The release will take place on October 7th in-store and online.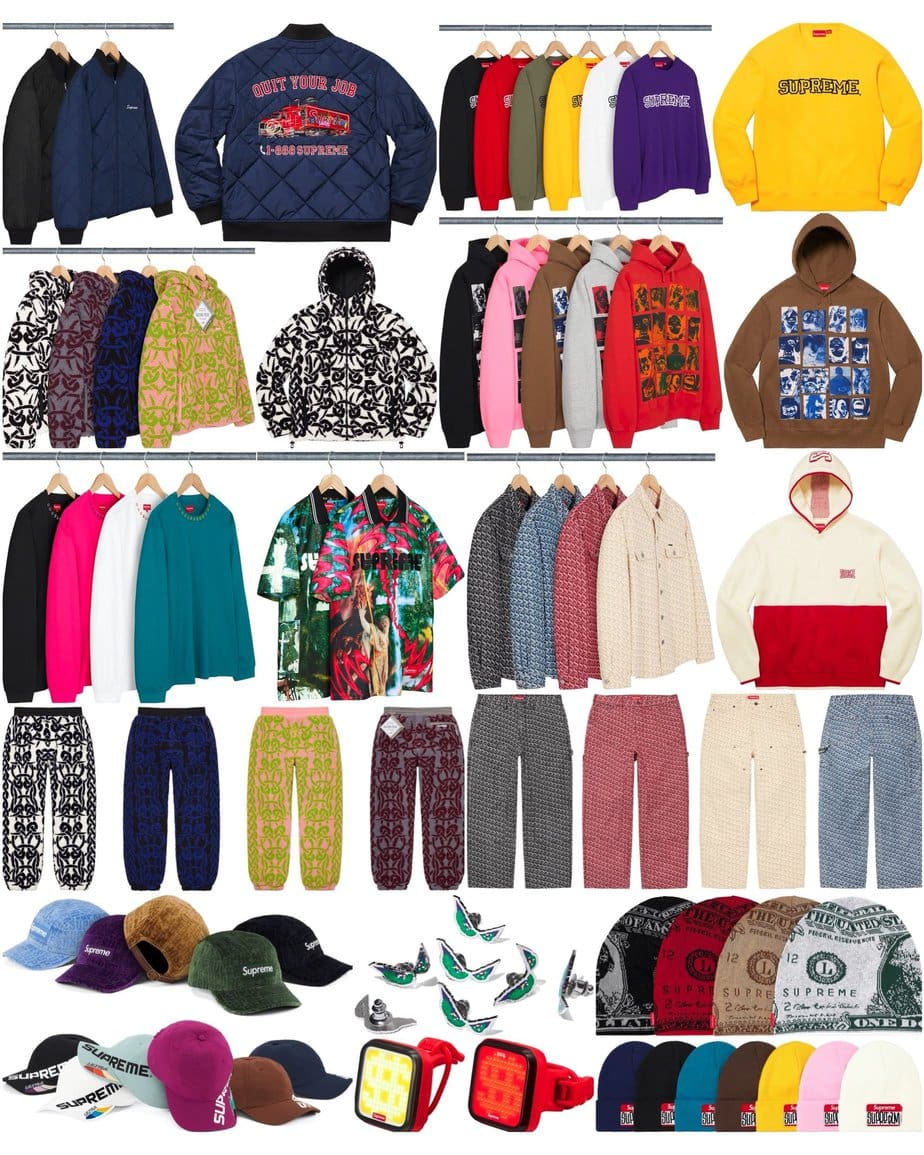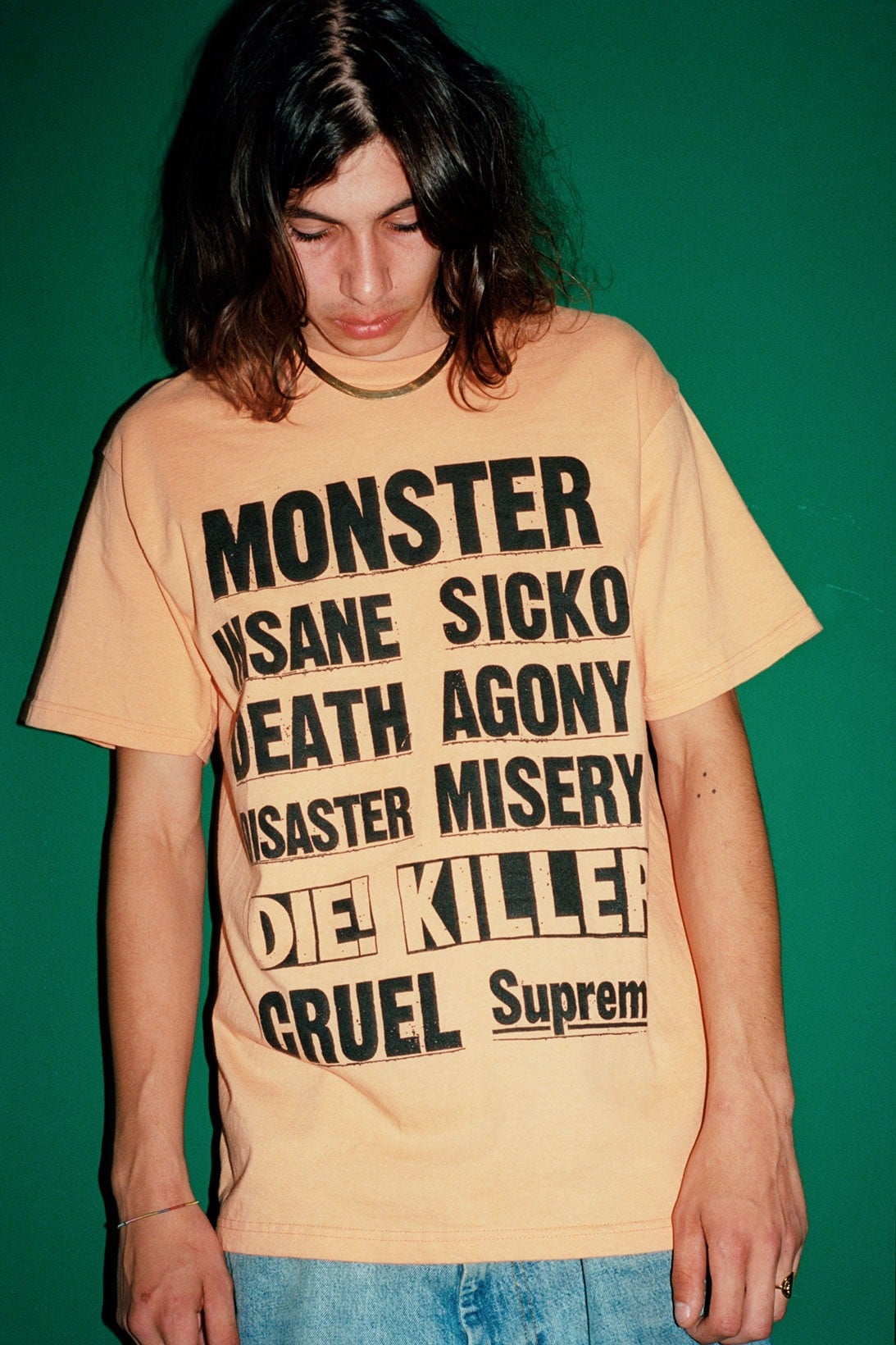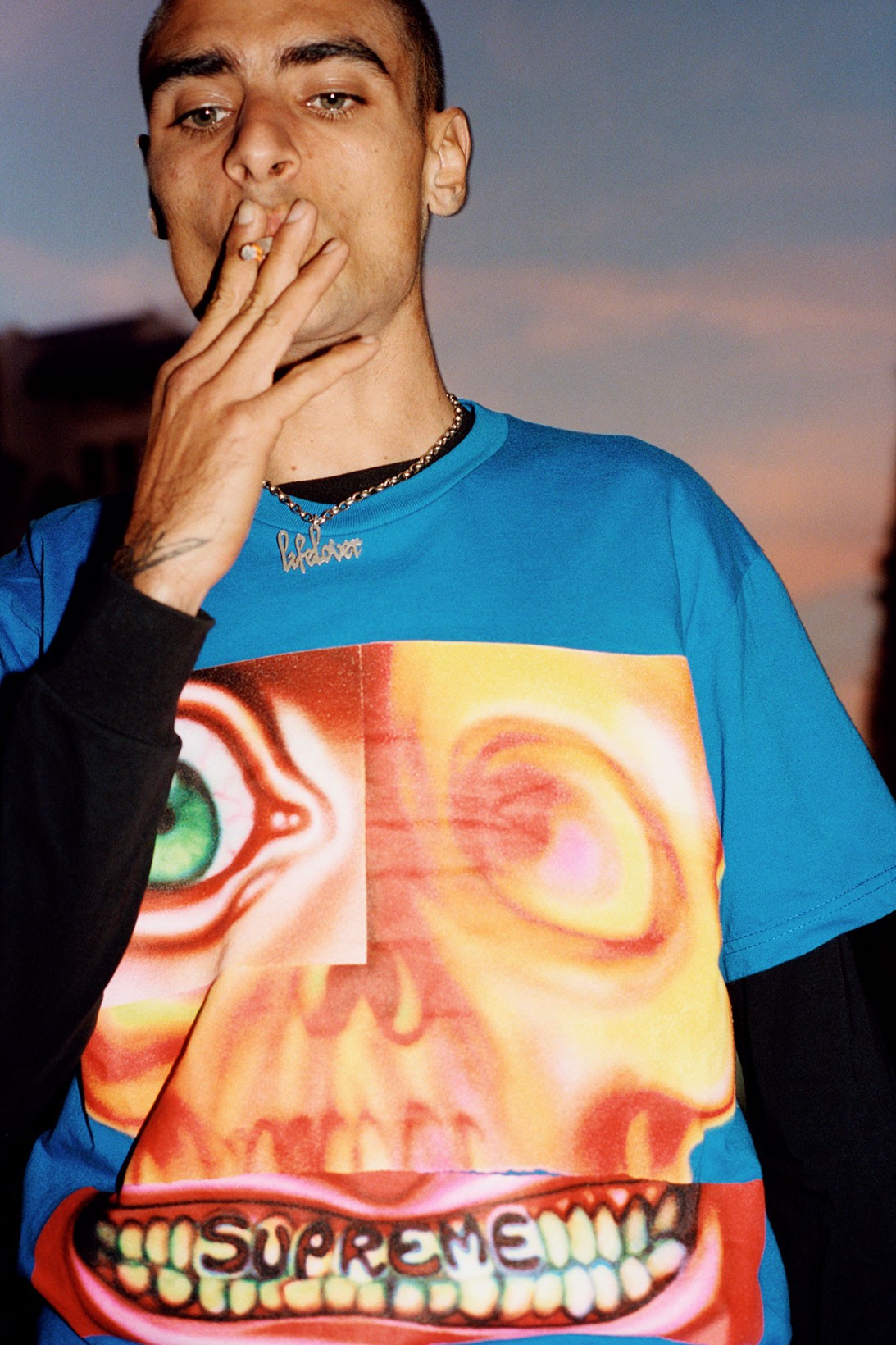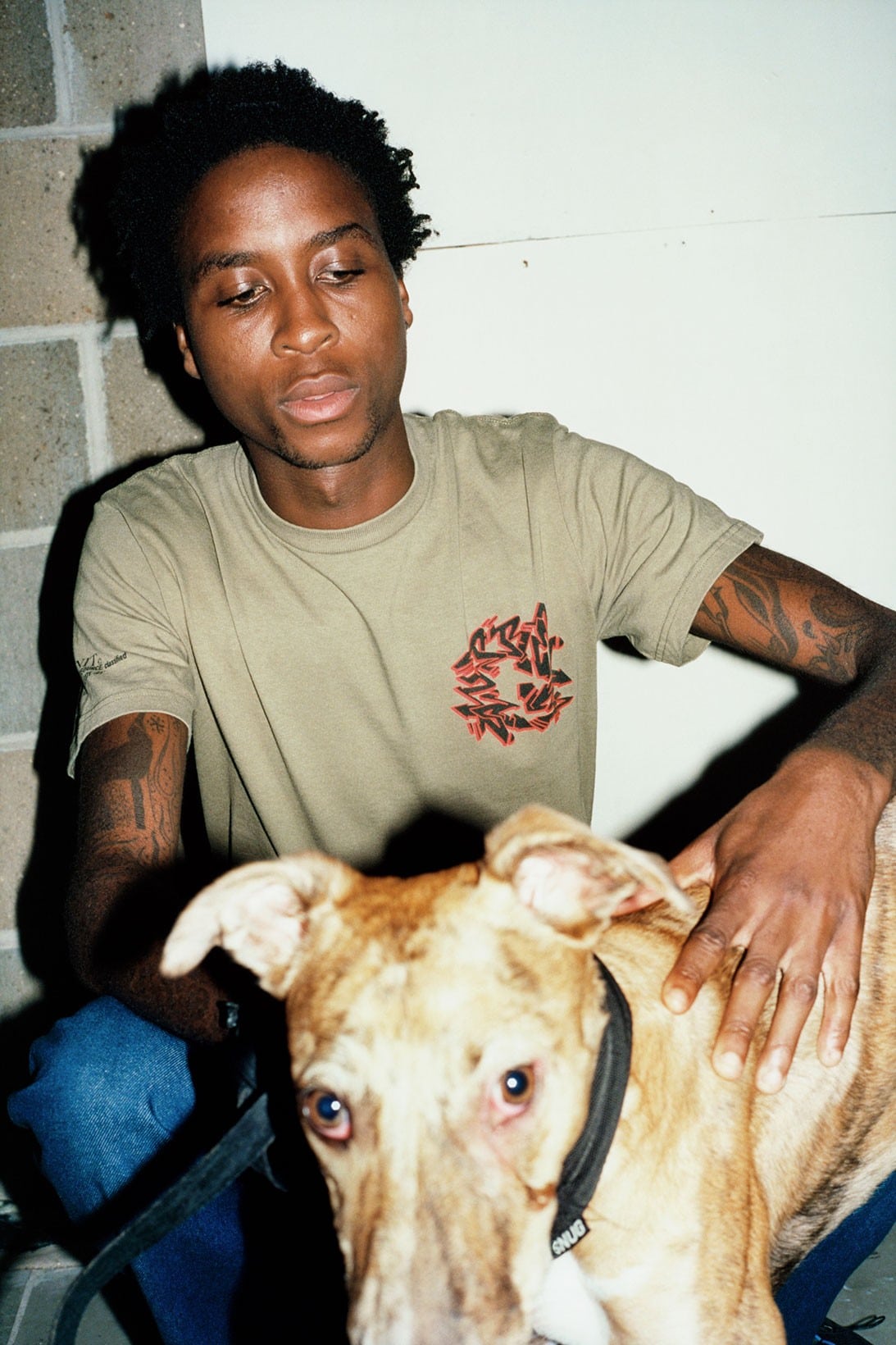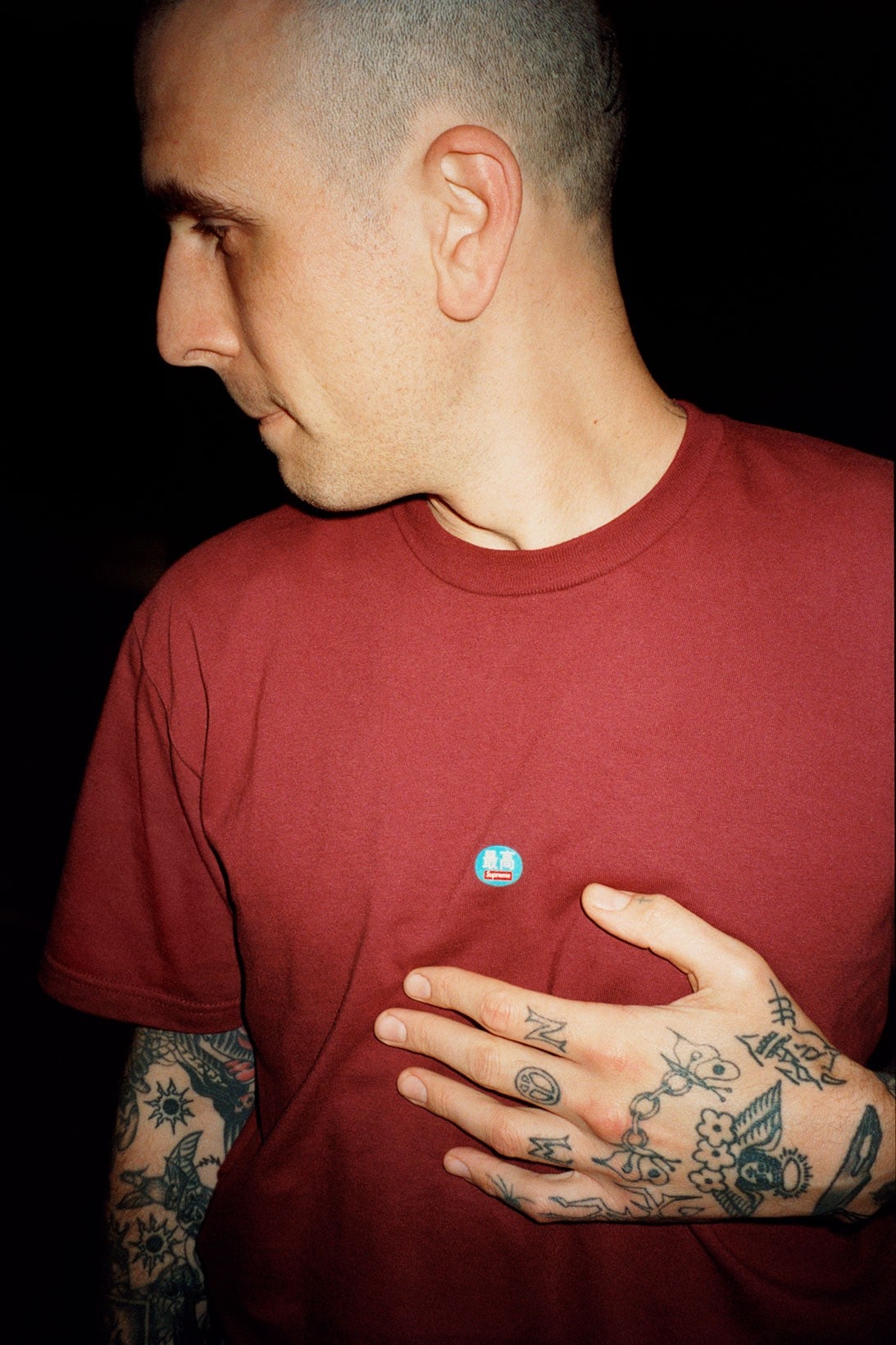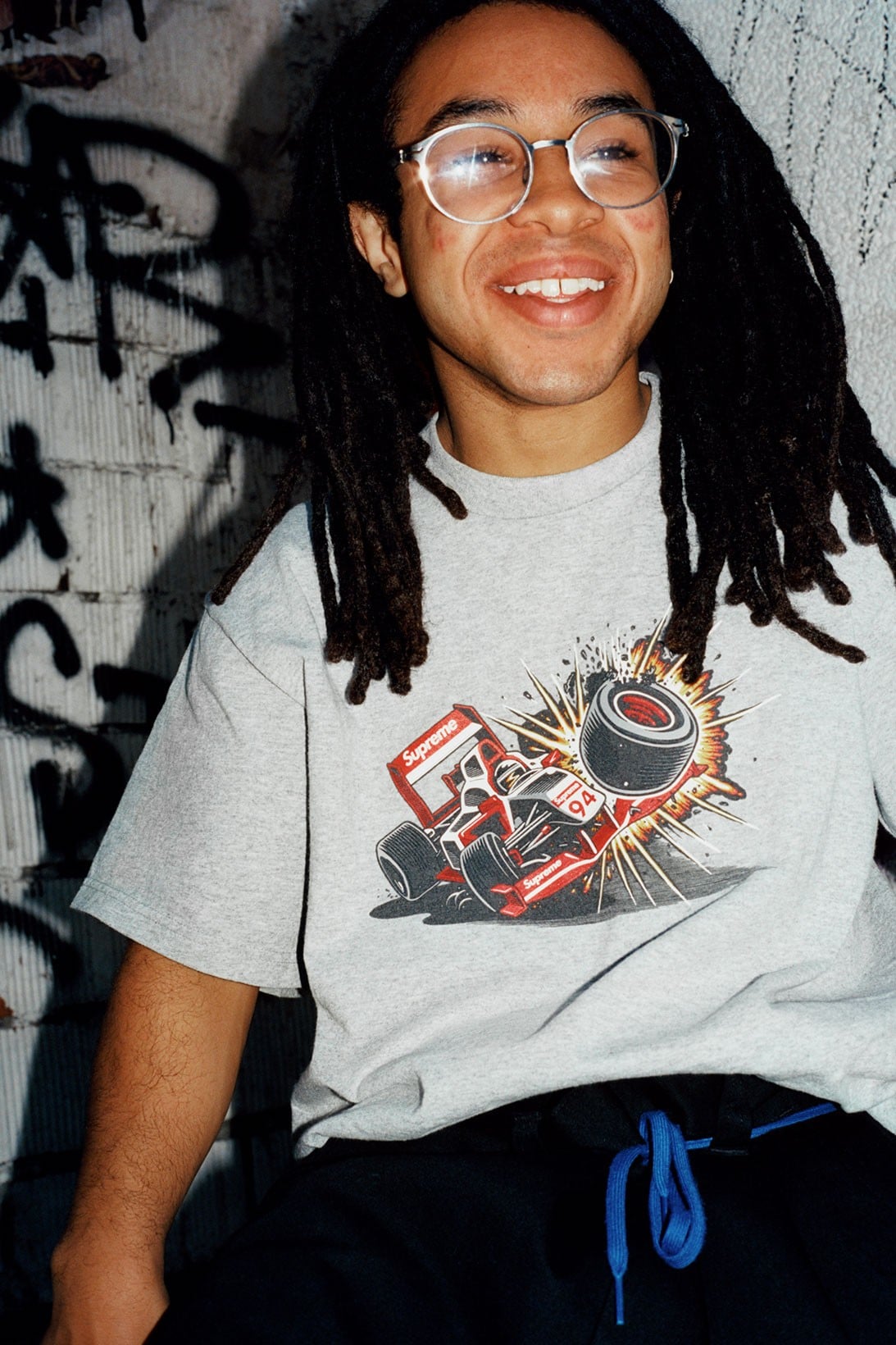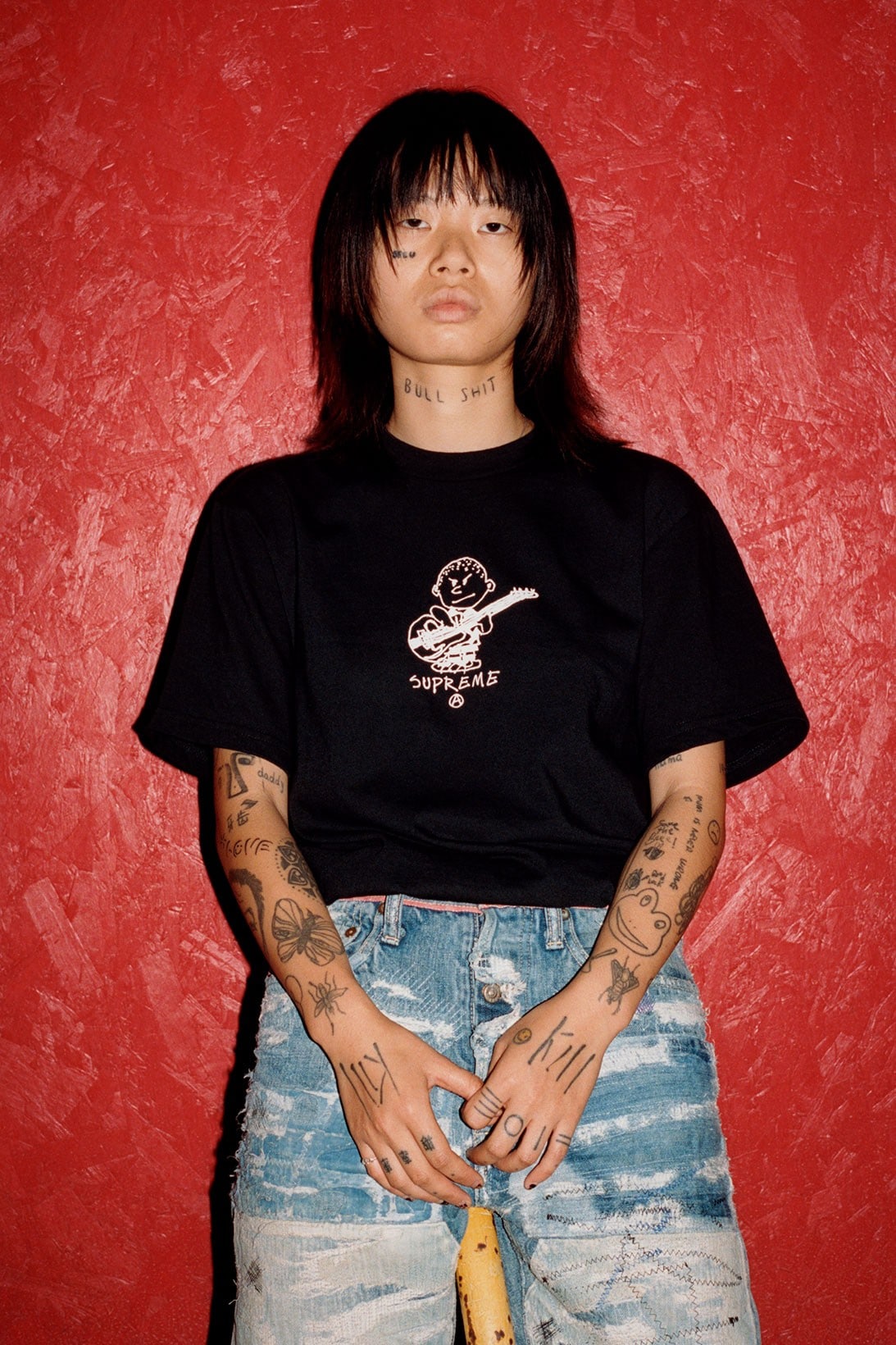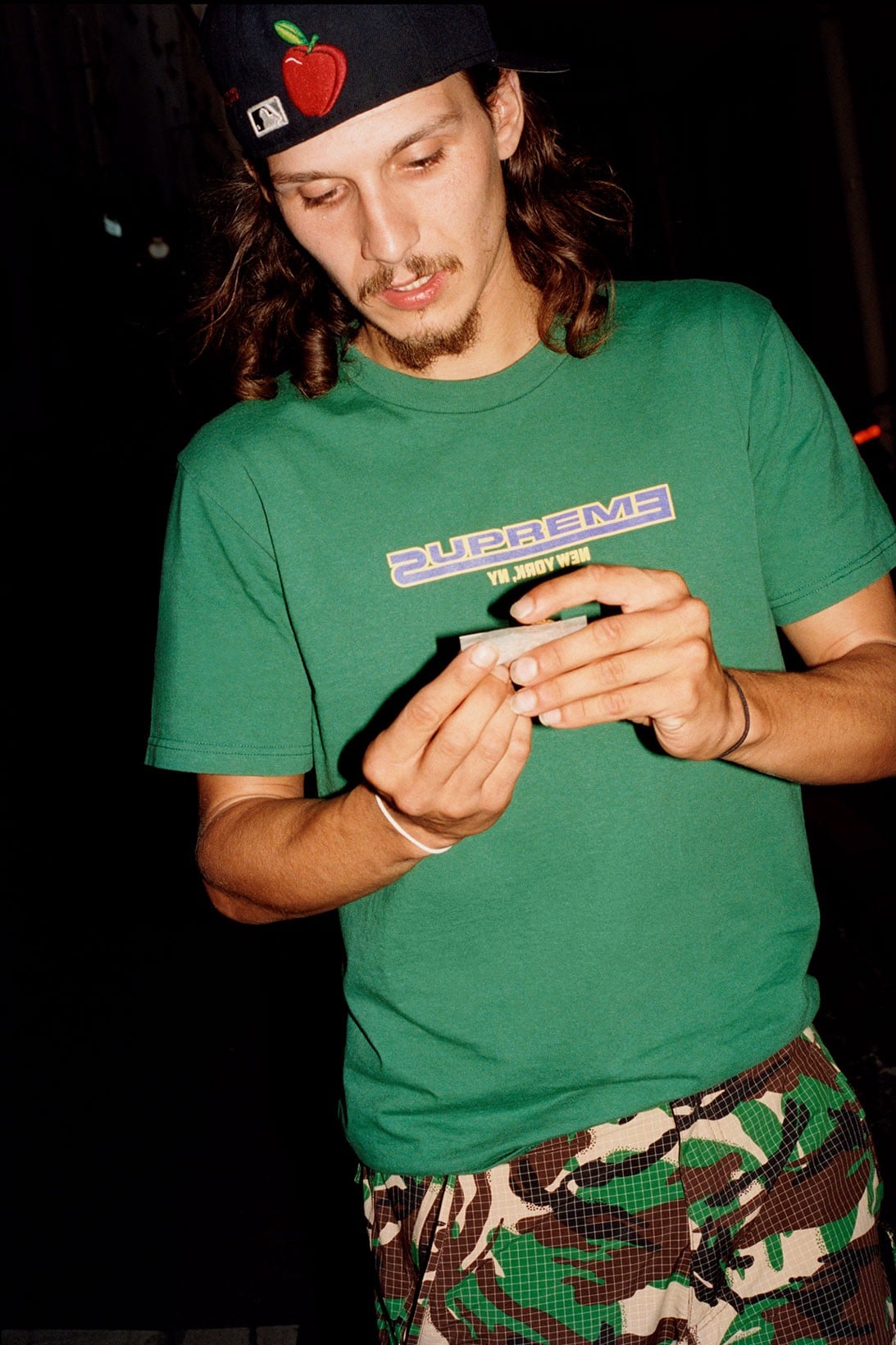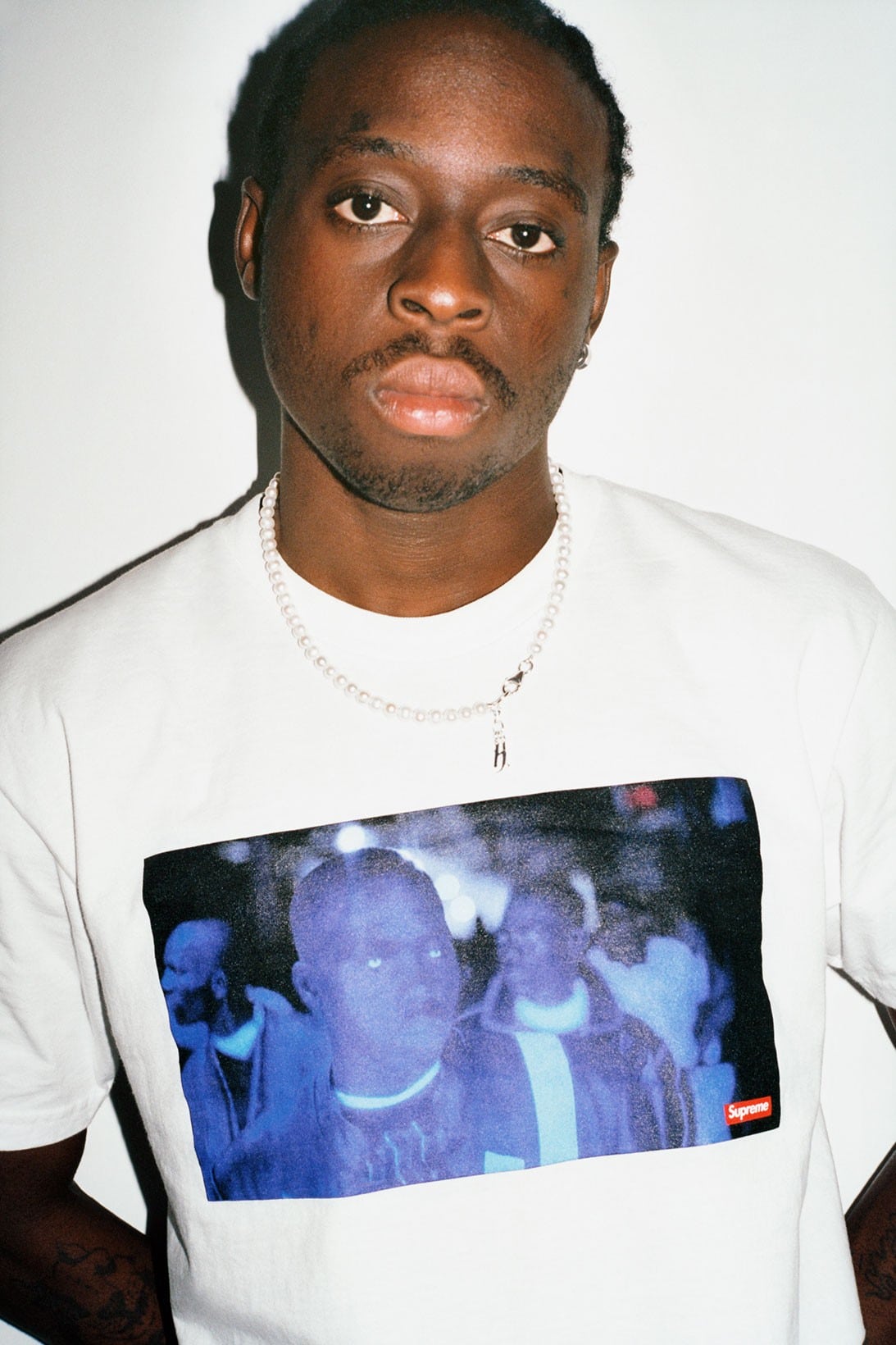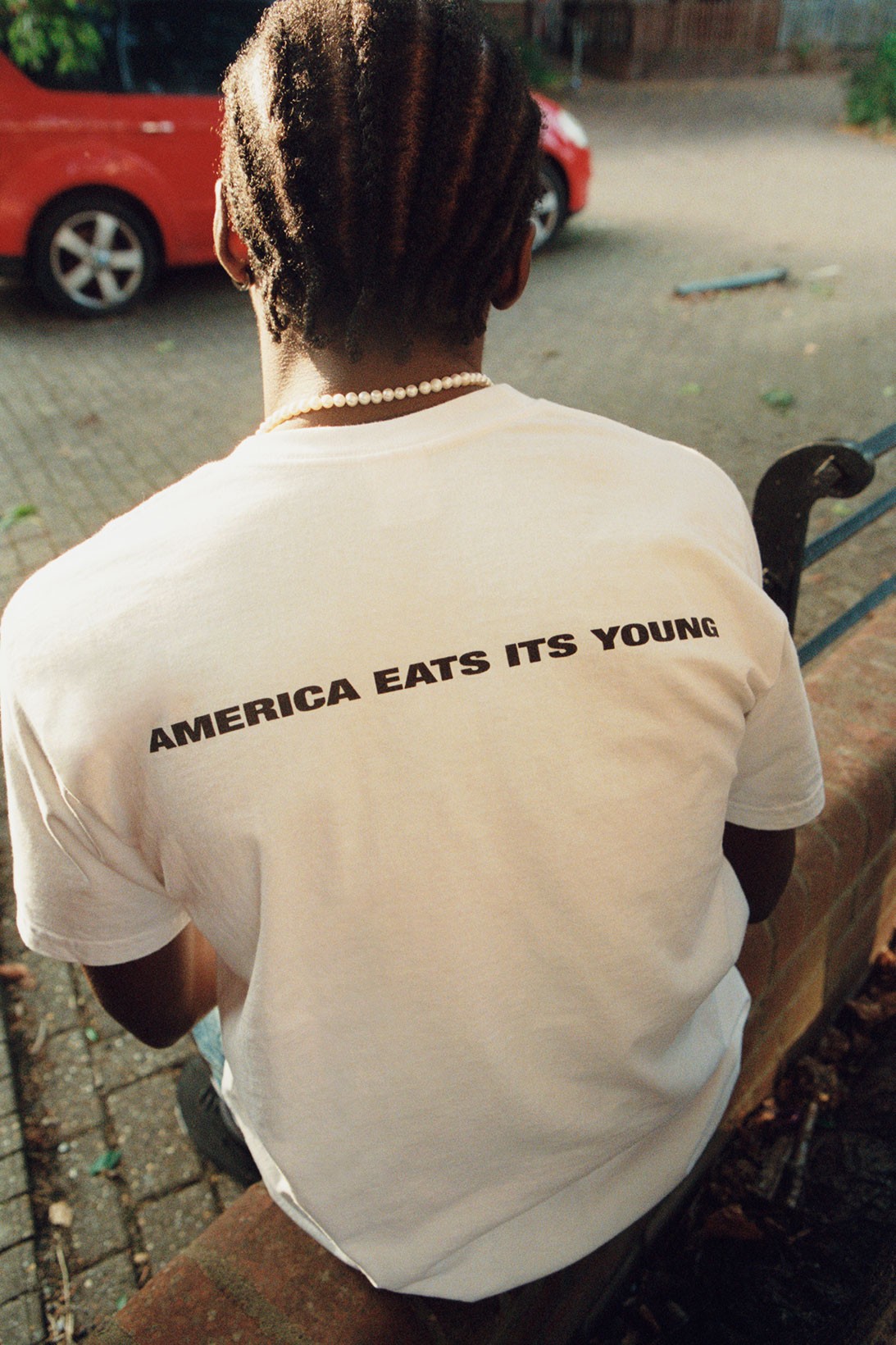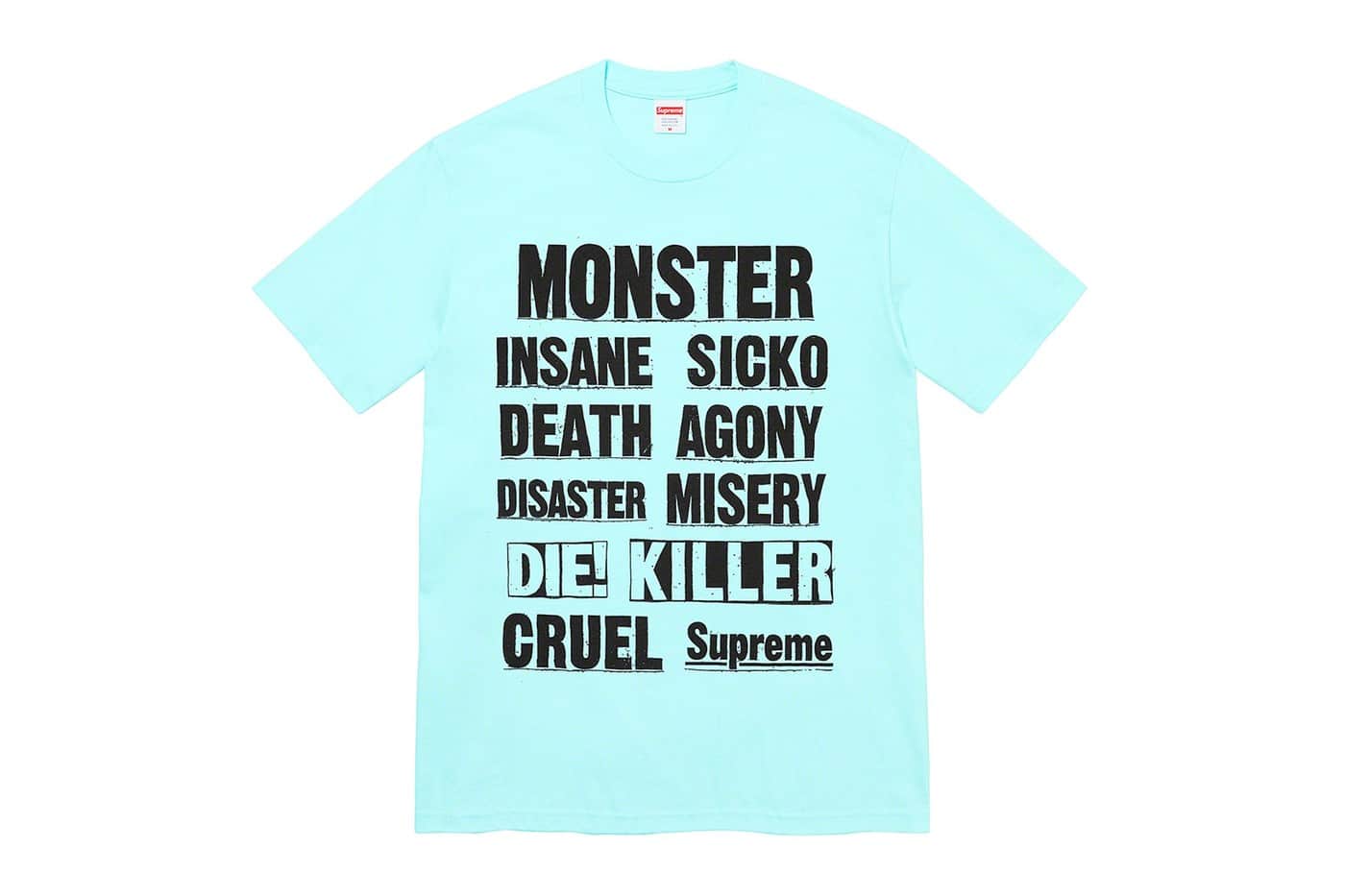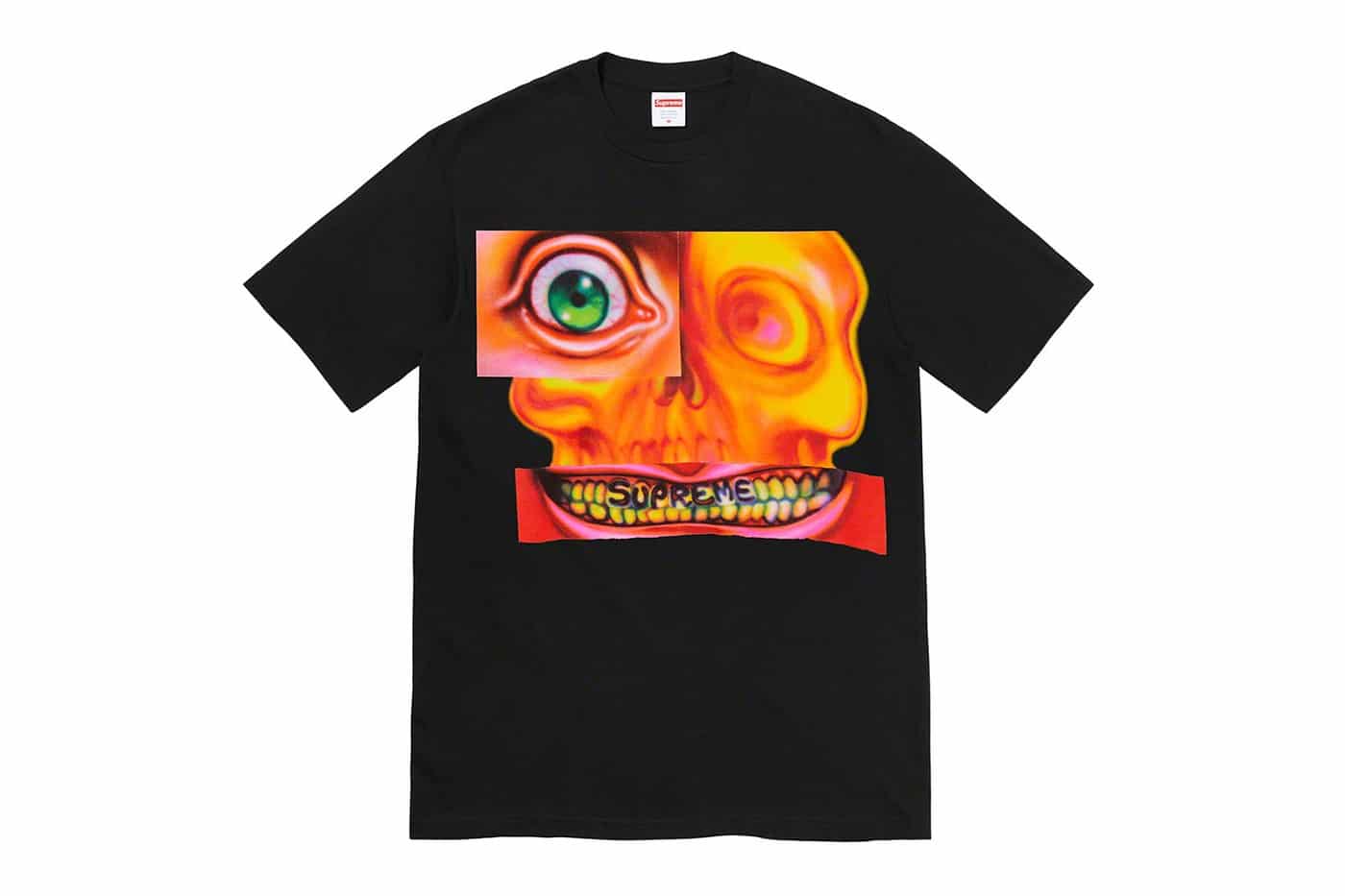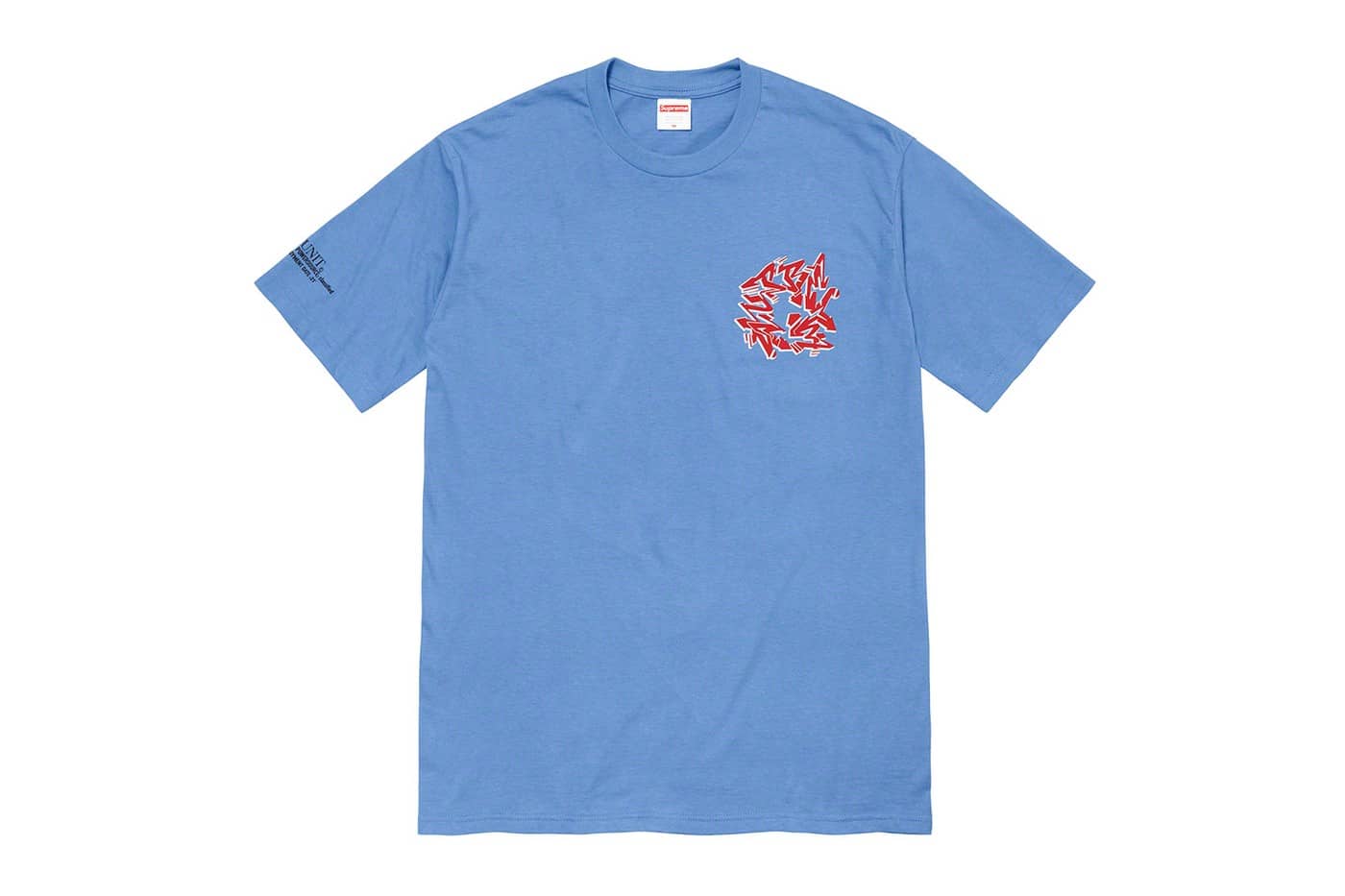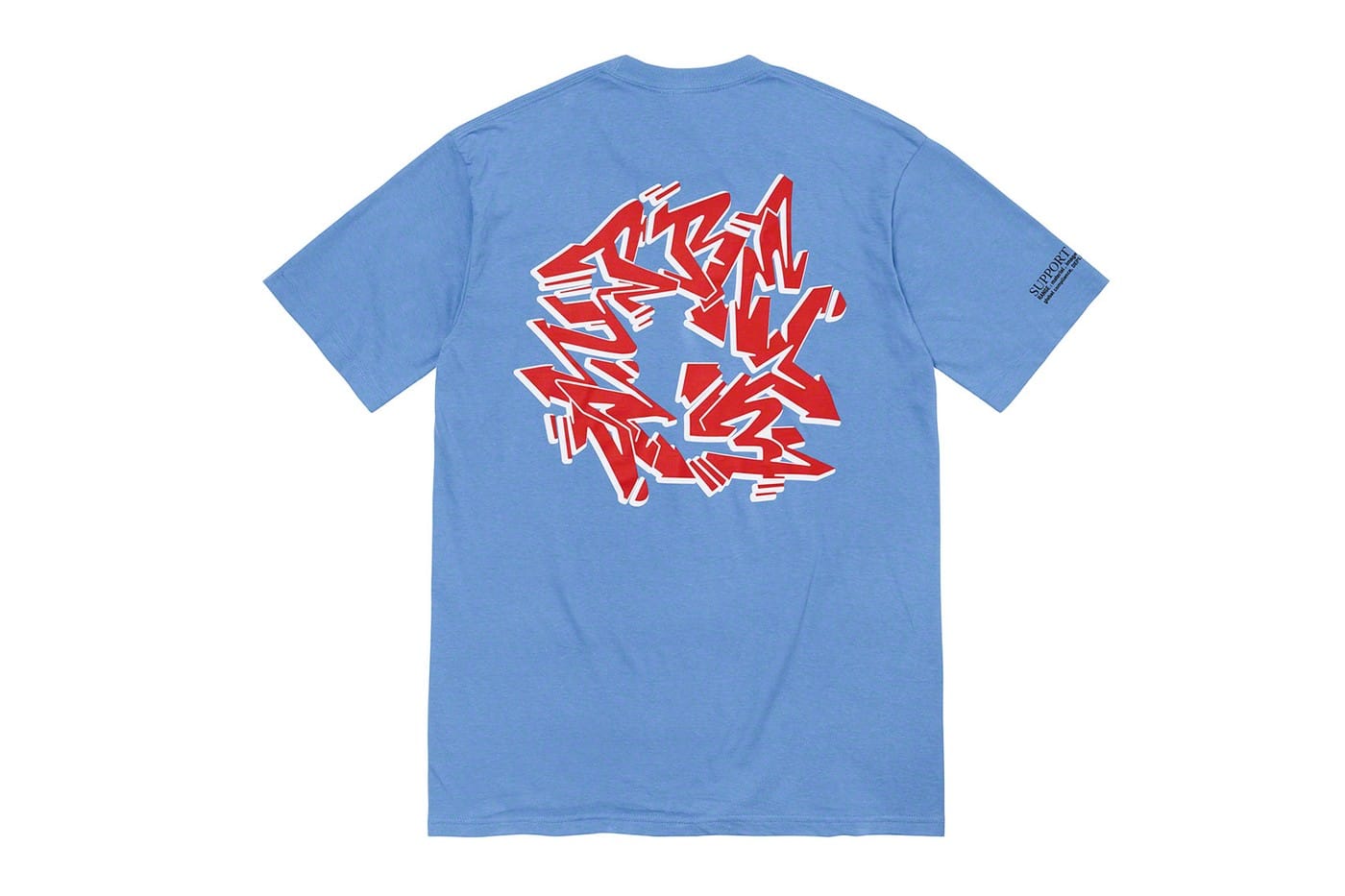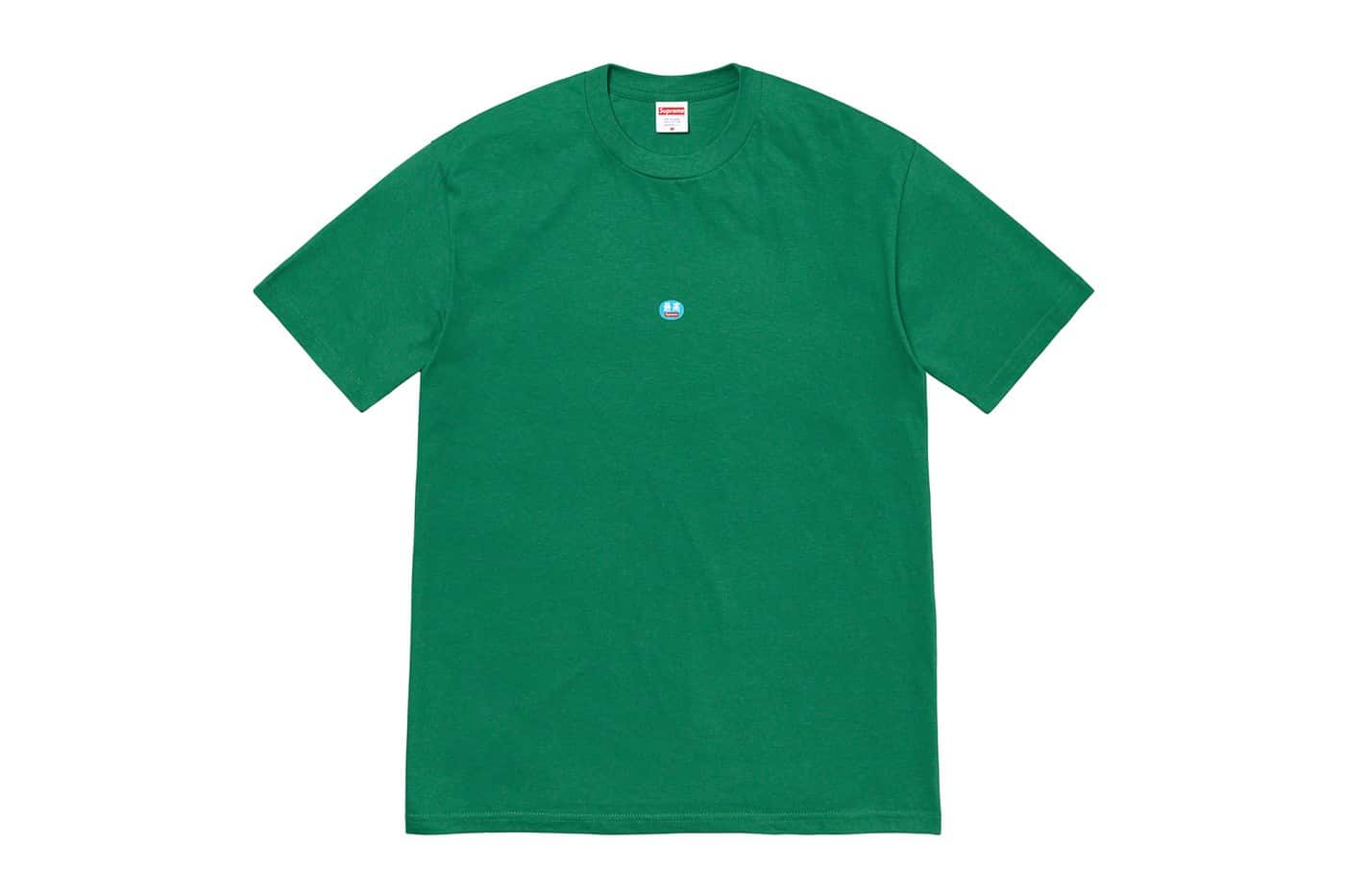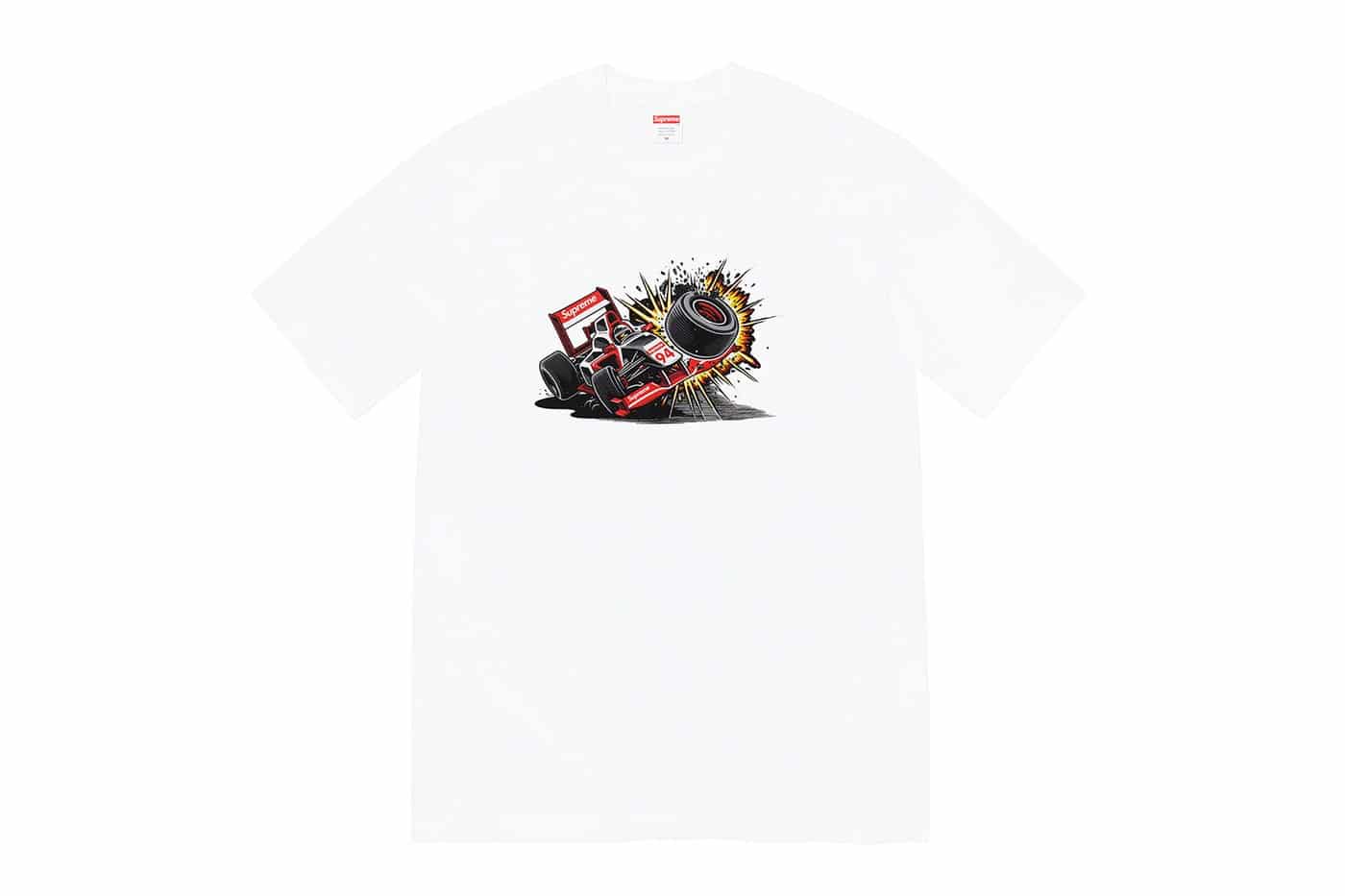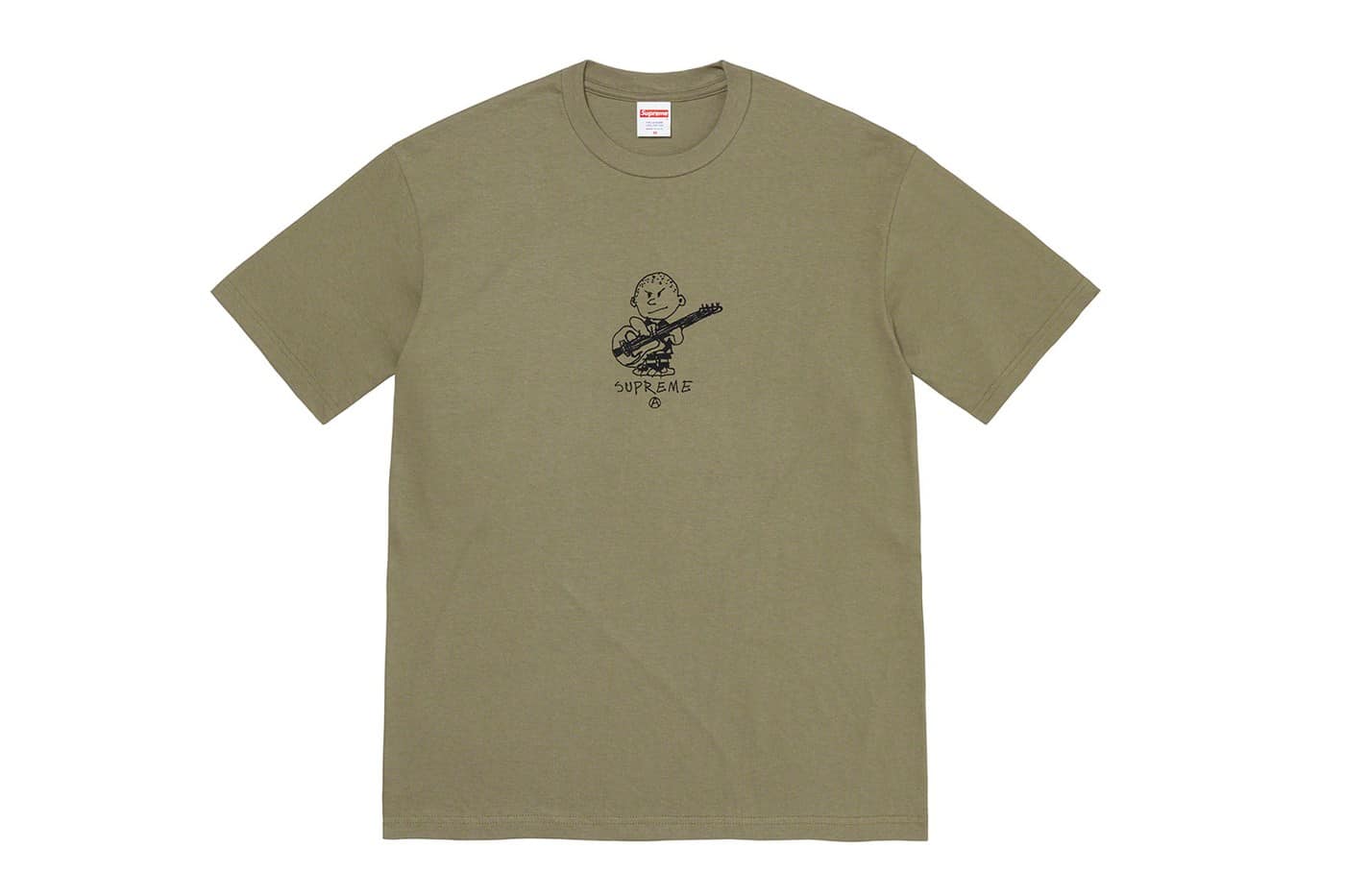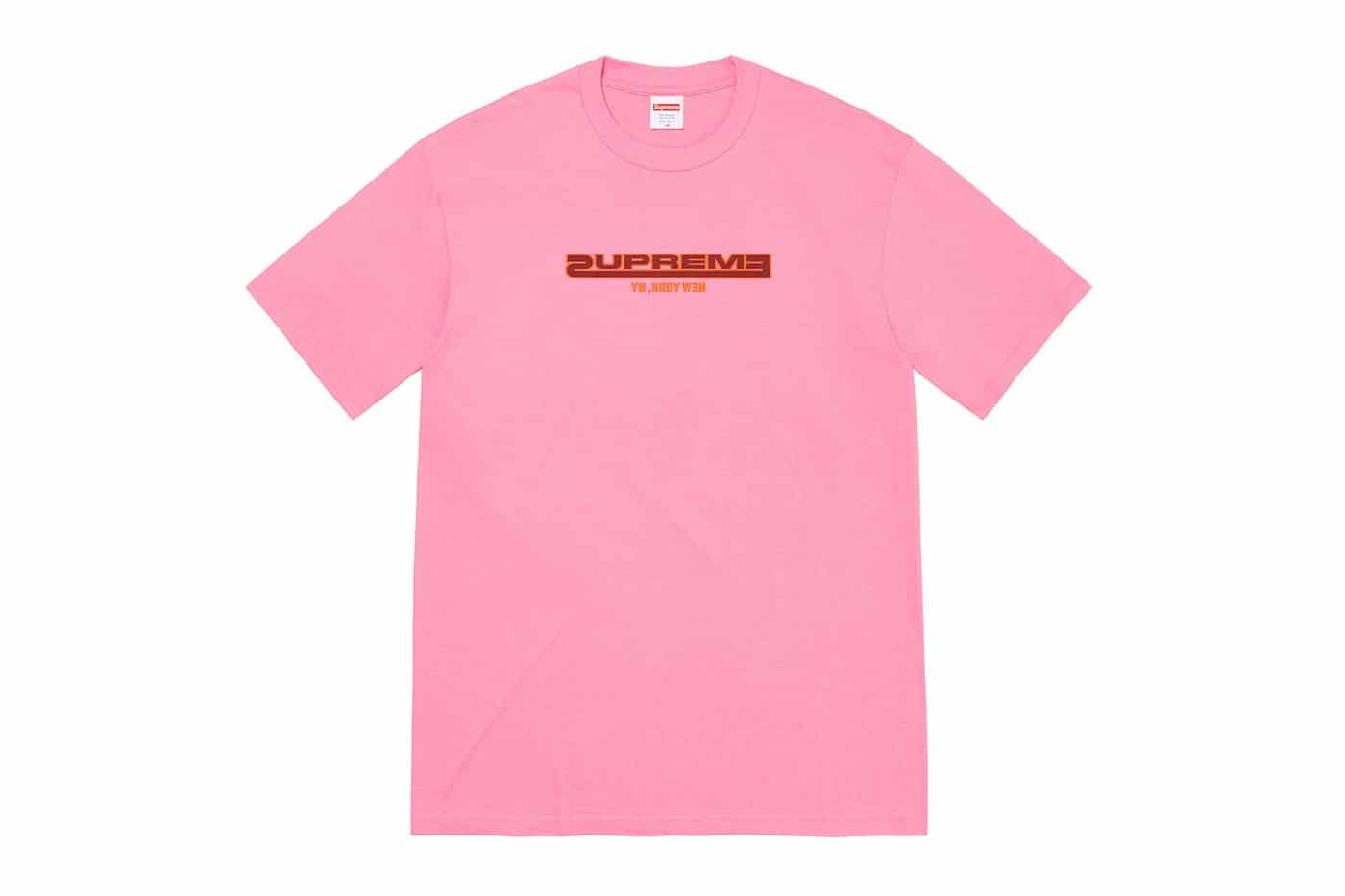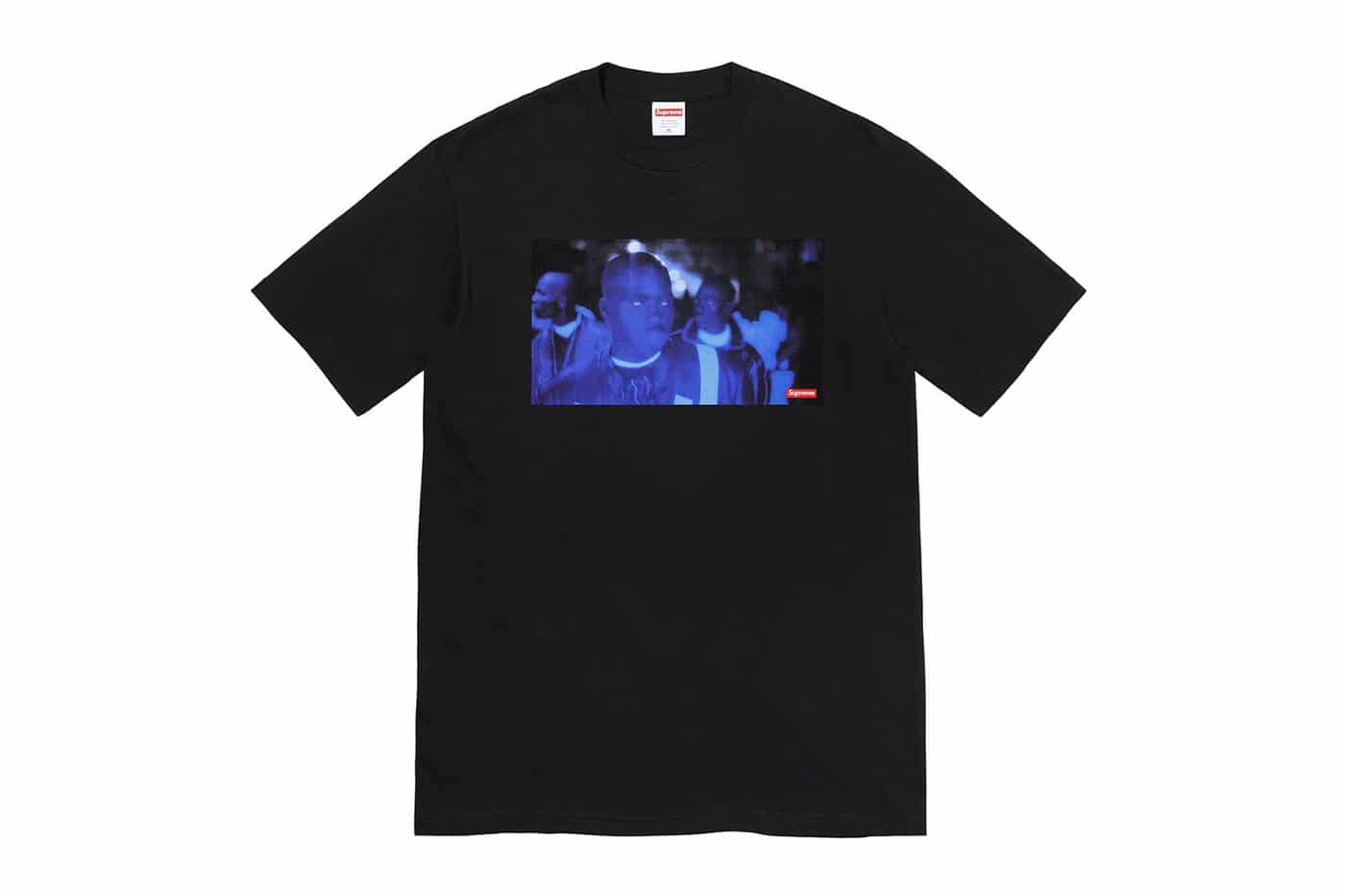 Update 29.09.2021
Are you ready for the Supreme Fall/Winter 2021 Collection Week 6? This week, we have a collab with True Religion. While the label doesn't have the same hype it had a few years ago, Supreme is known for reviving old trends. Check out the official images of the collection here.
Supreme and True Religion are releasing a variety of garments including outerwear, tops, bottoms, and more. The release date is September 30th in stores.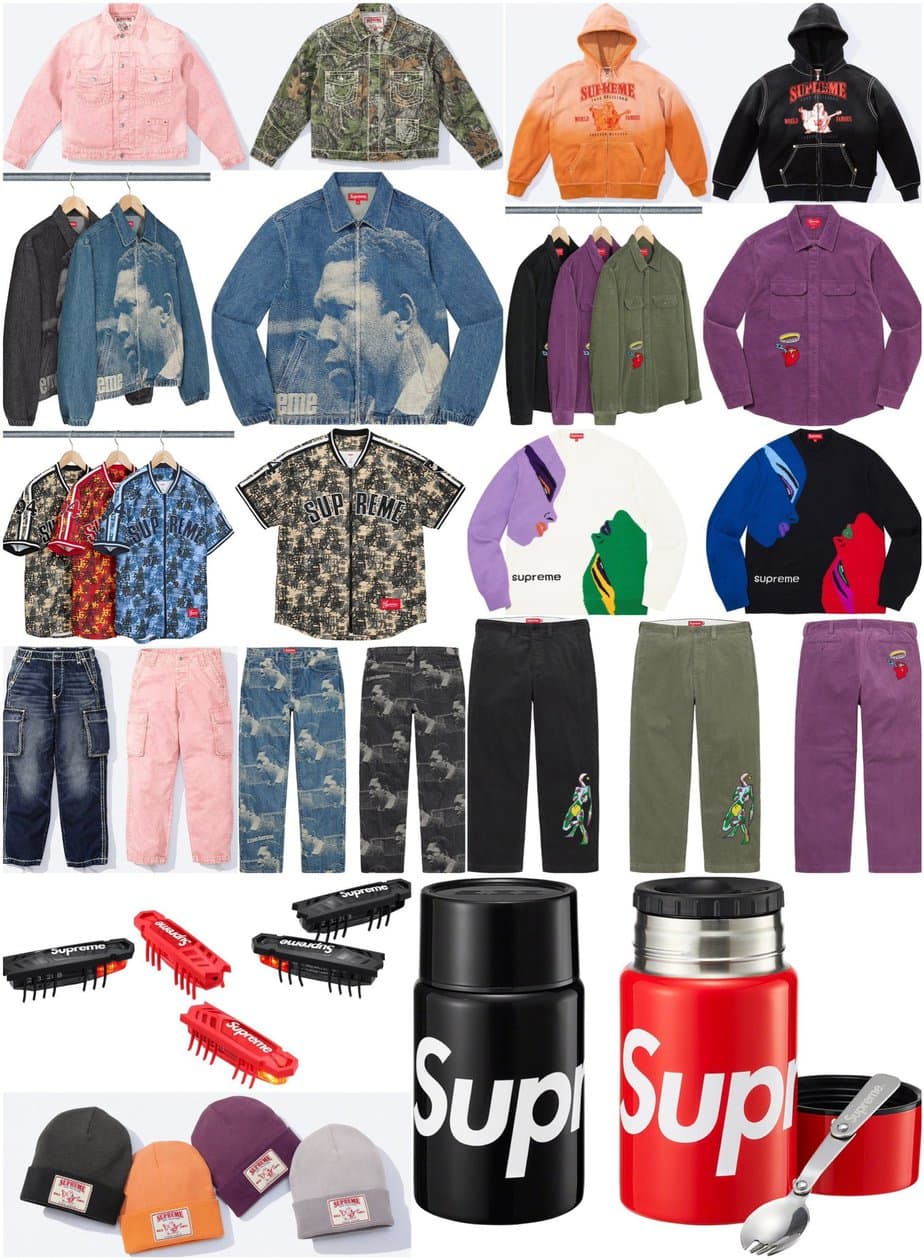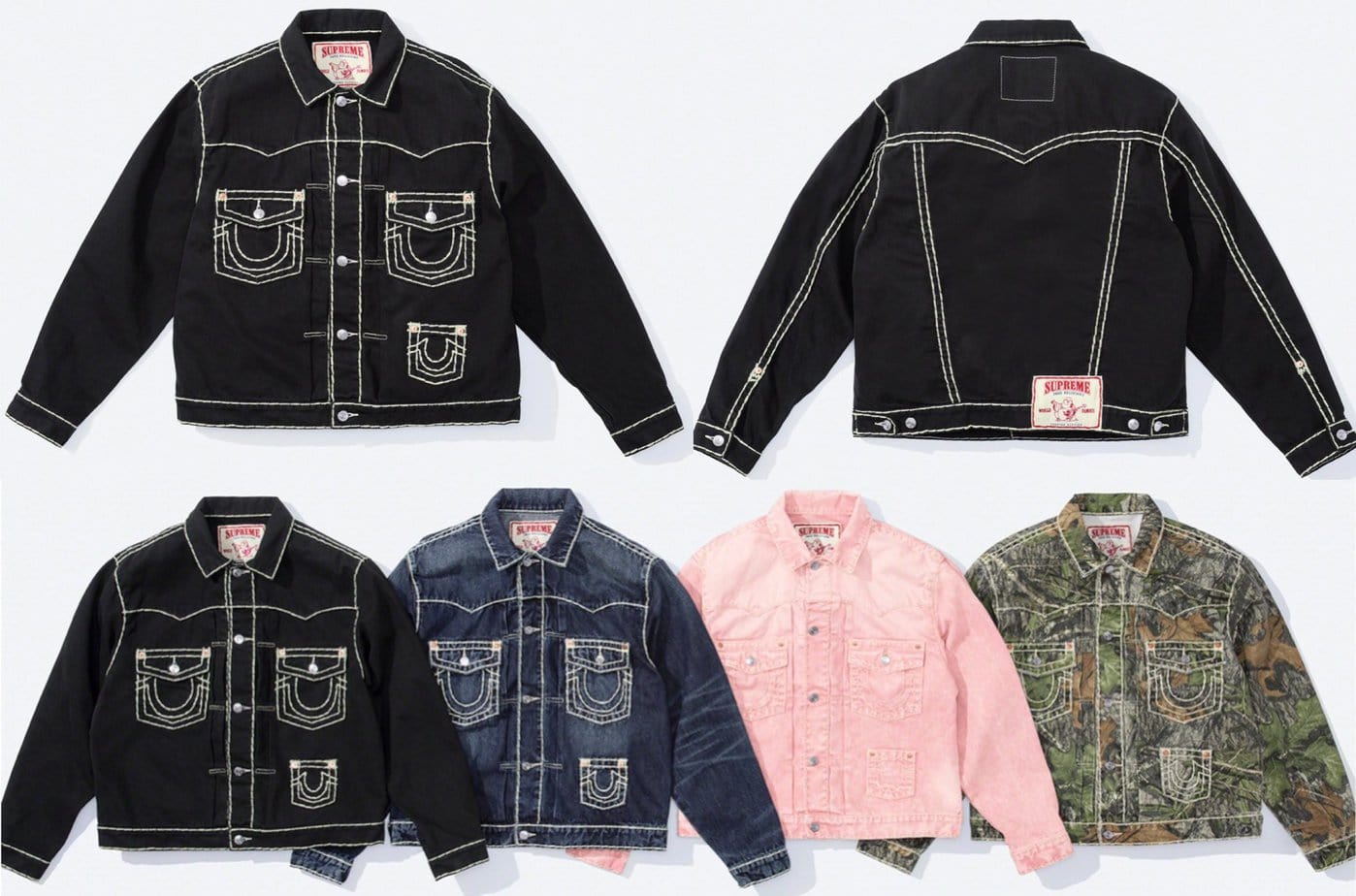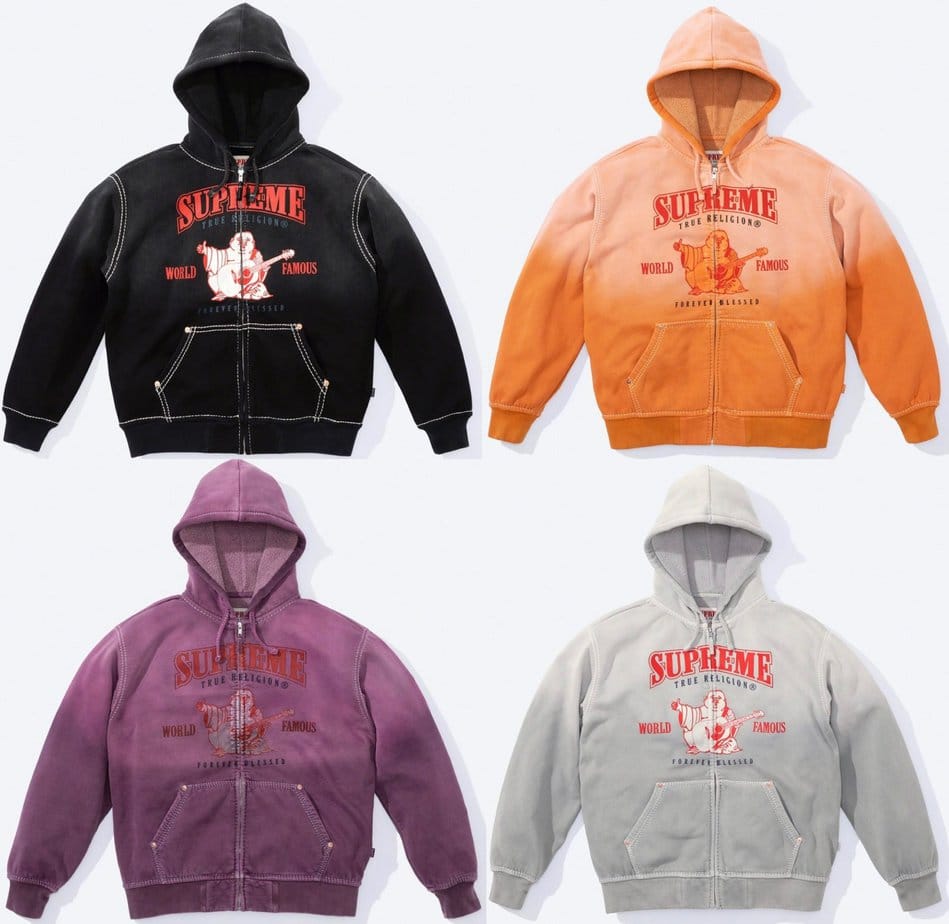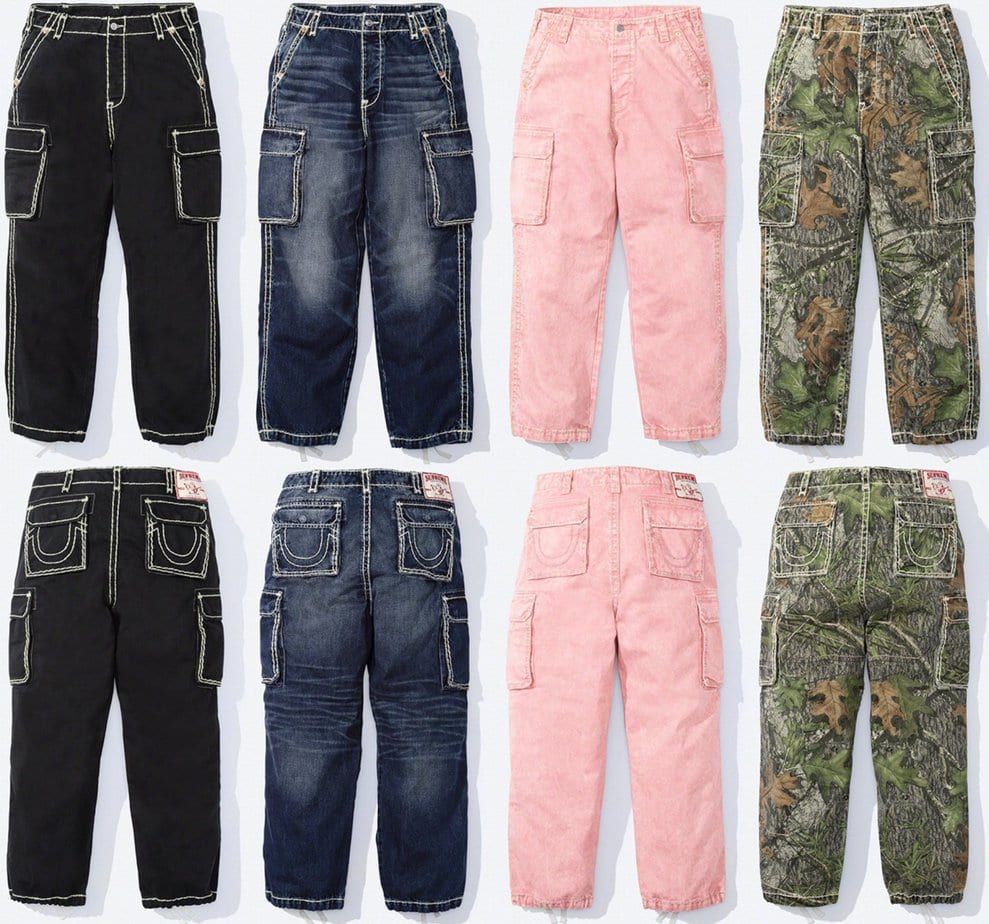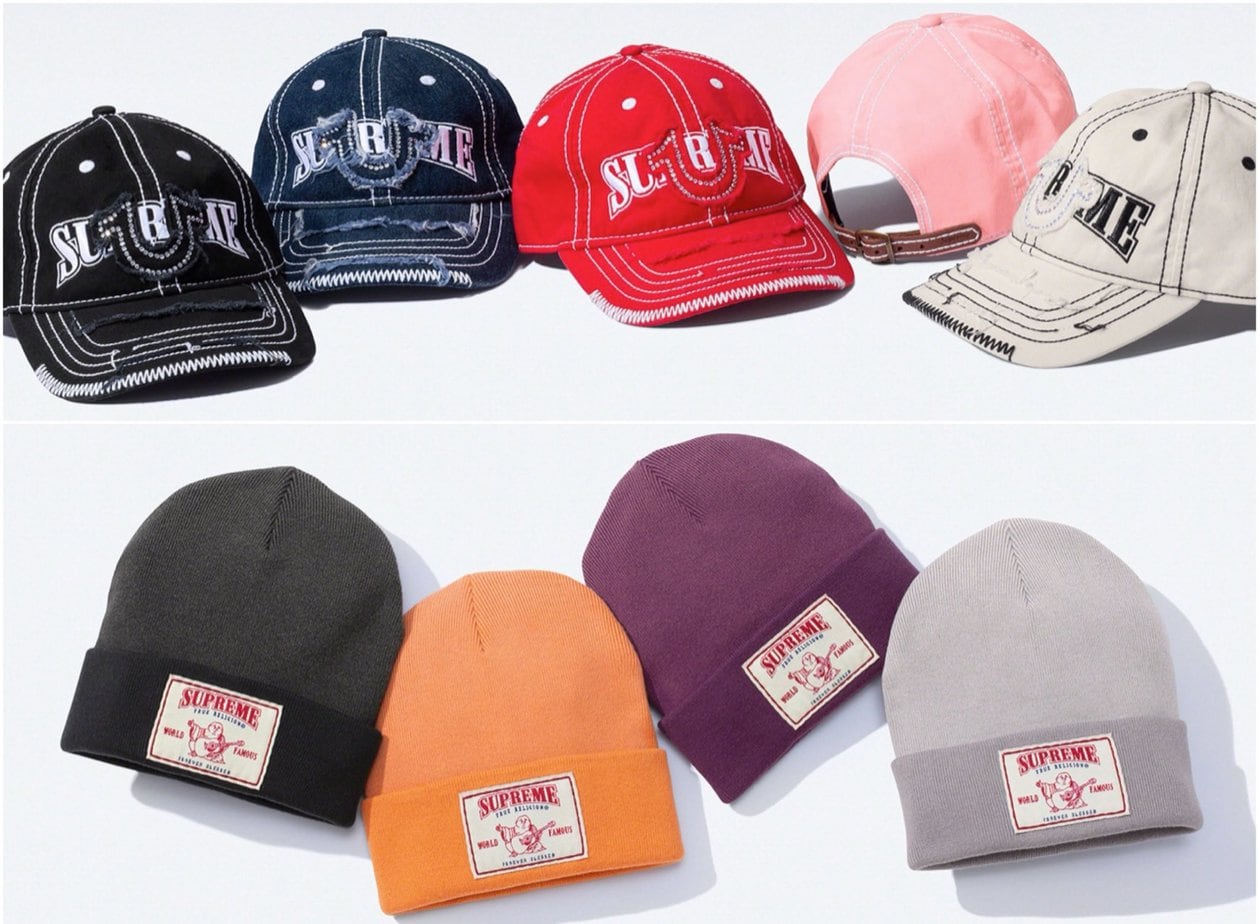 Update 07.09.2021
Another week gone? Then let's take a look at the Supreme Fall/Winter 2021 Collection Week 3 now. Supreme didn't release the Nike collab we've been used to in recent years. We're still kept on our toes this week, with a range of apparel and a four-piece Clarks capsule to be released on September 9th. In addition, Supreme x Dub Spinner Rims are rumoured to be dropping in a set of 4 next Thursday.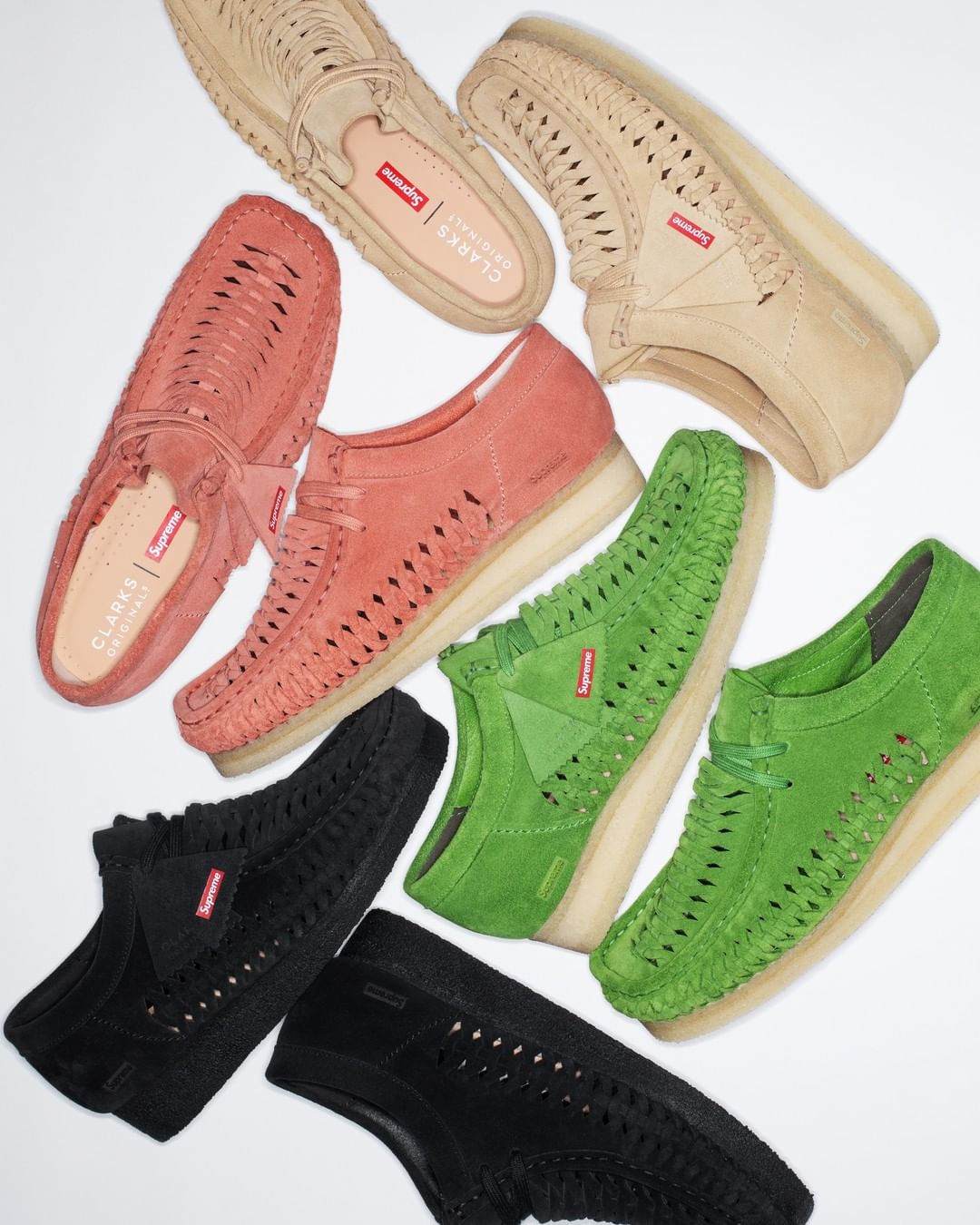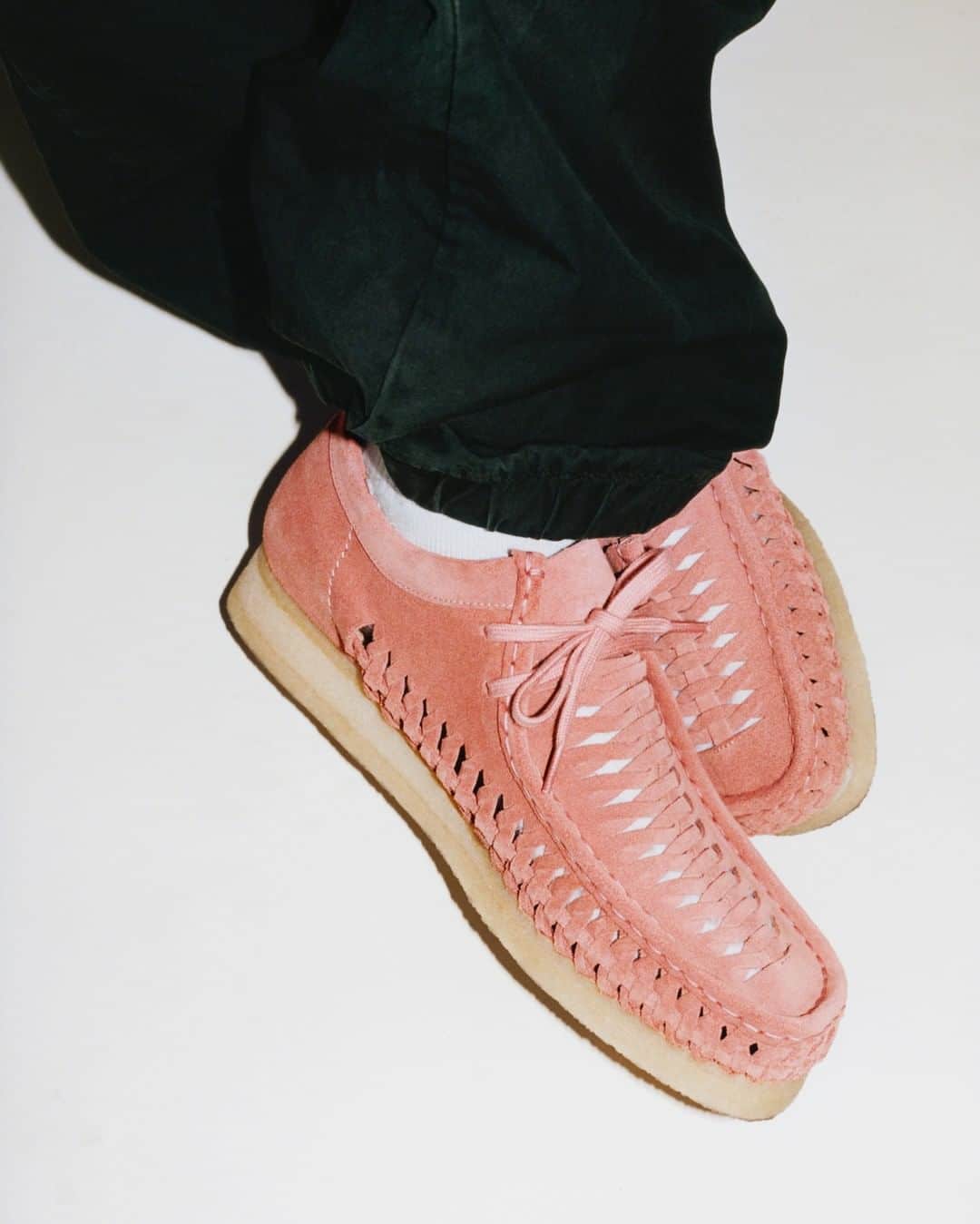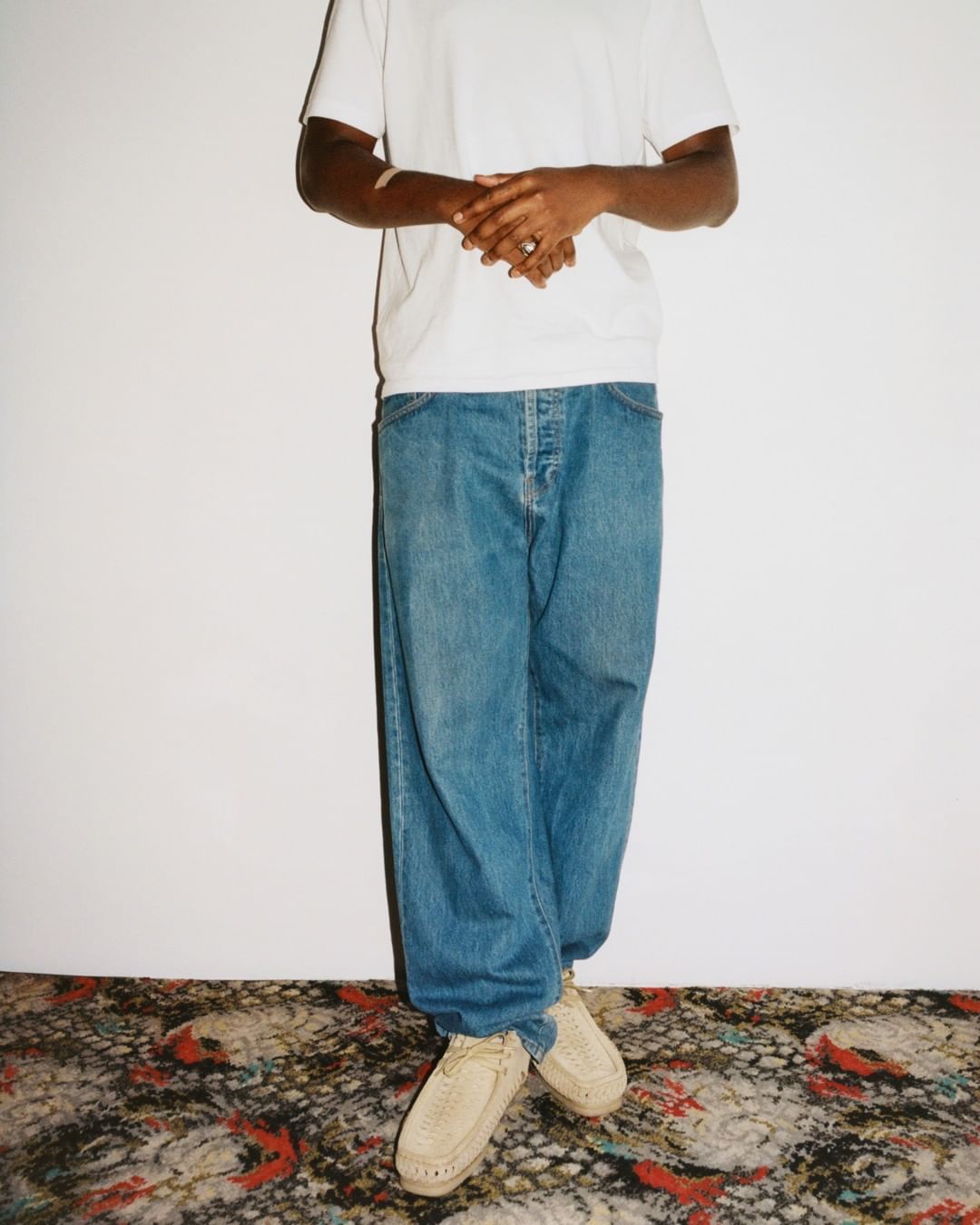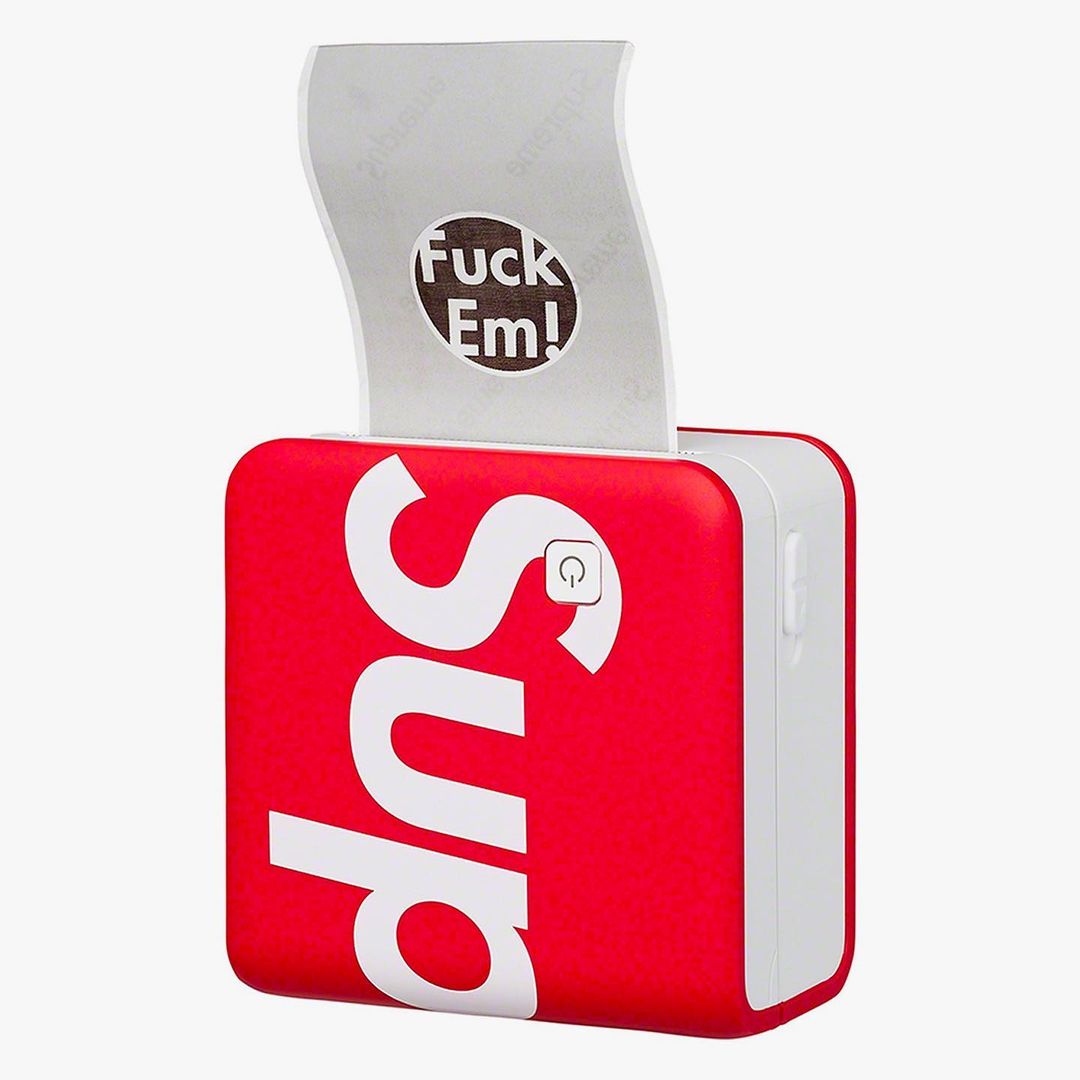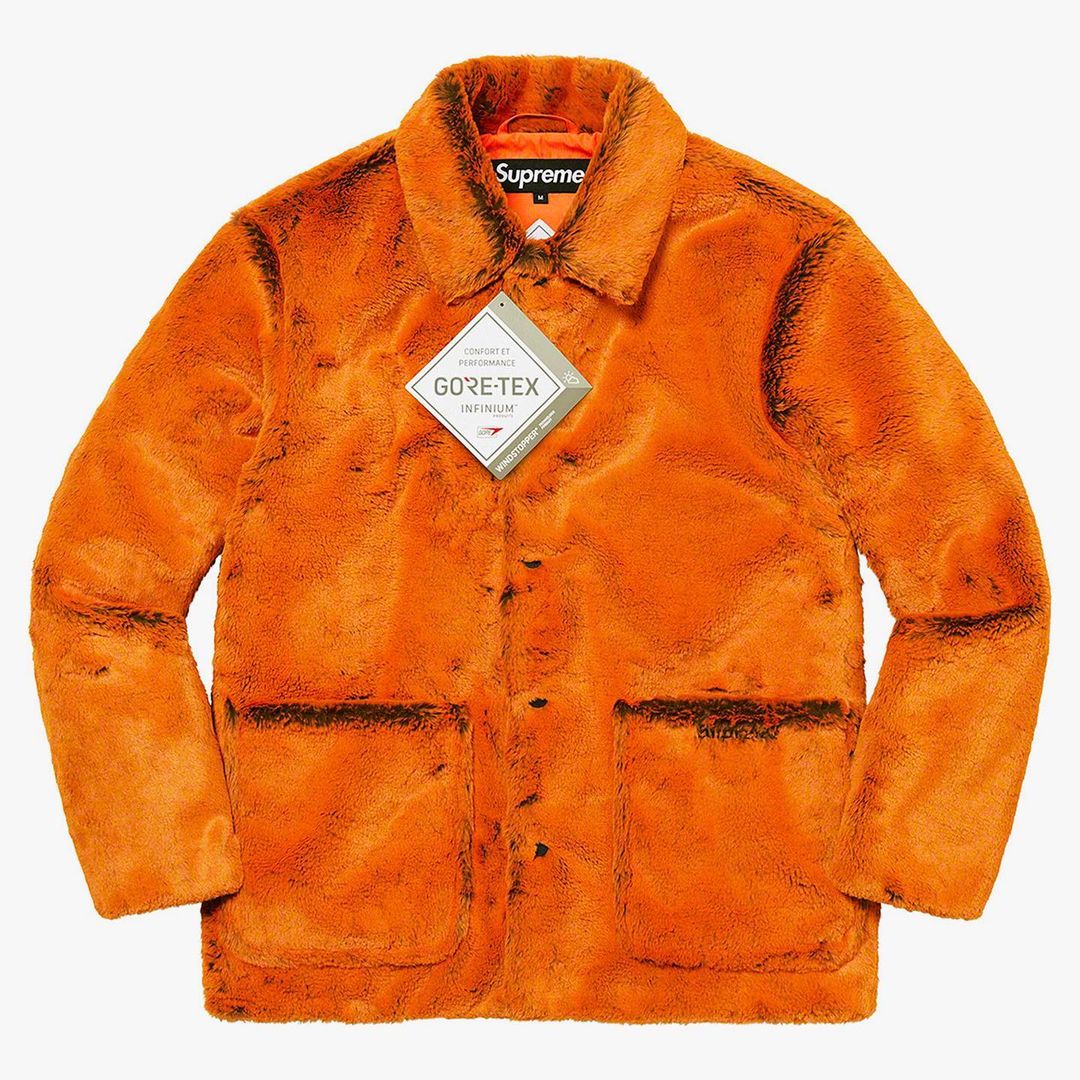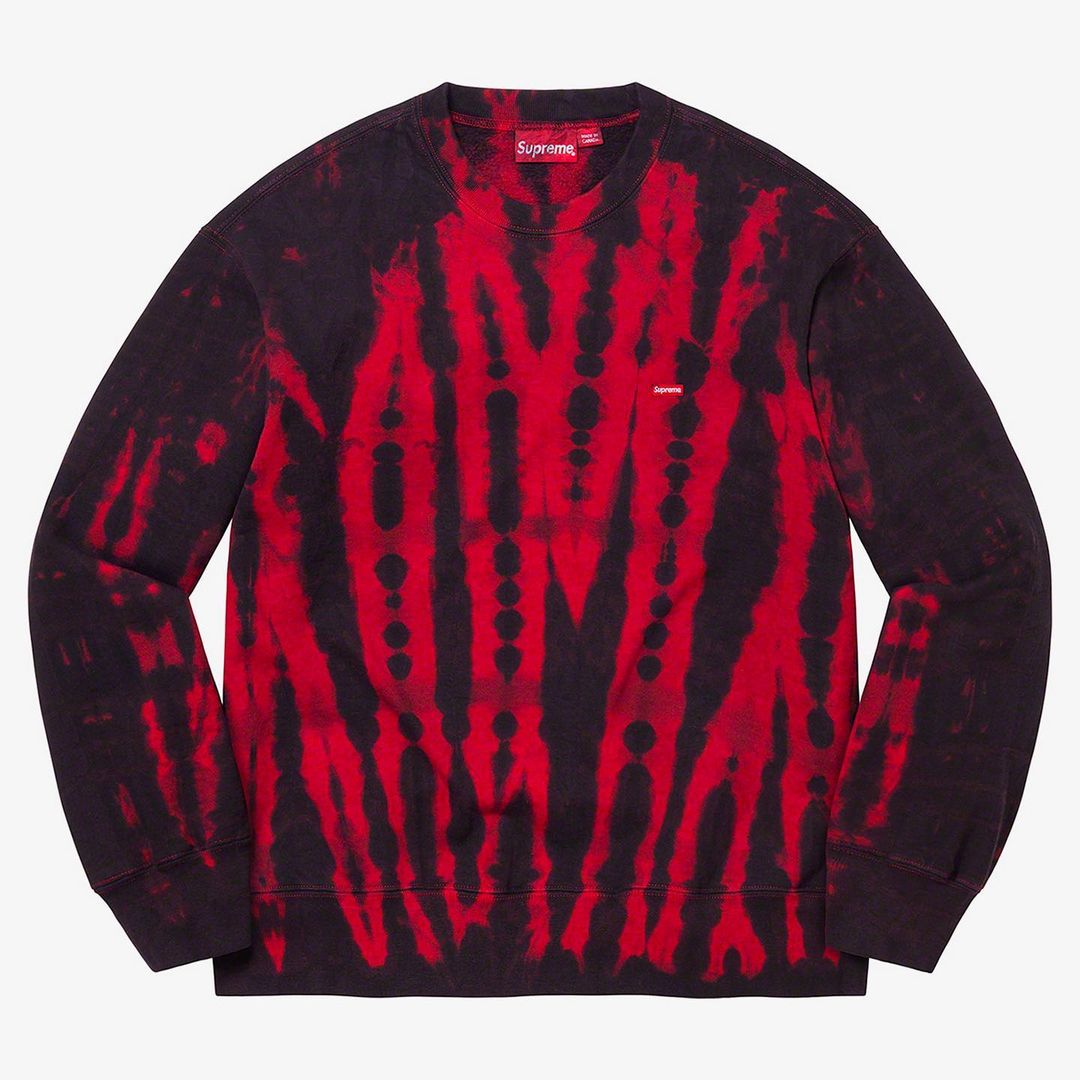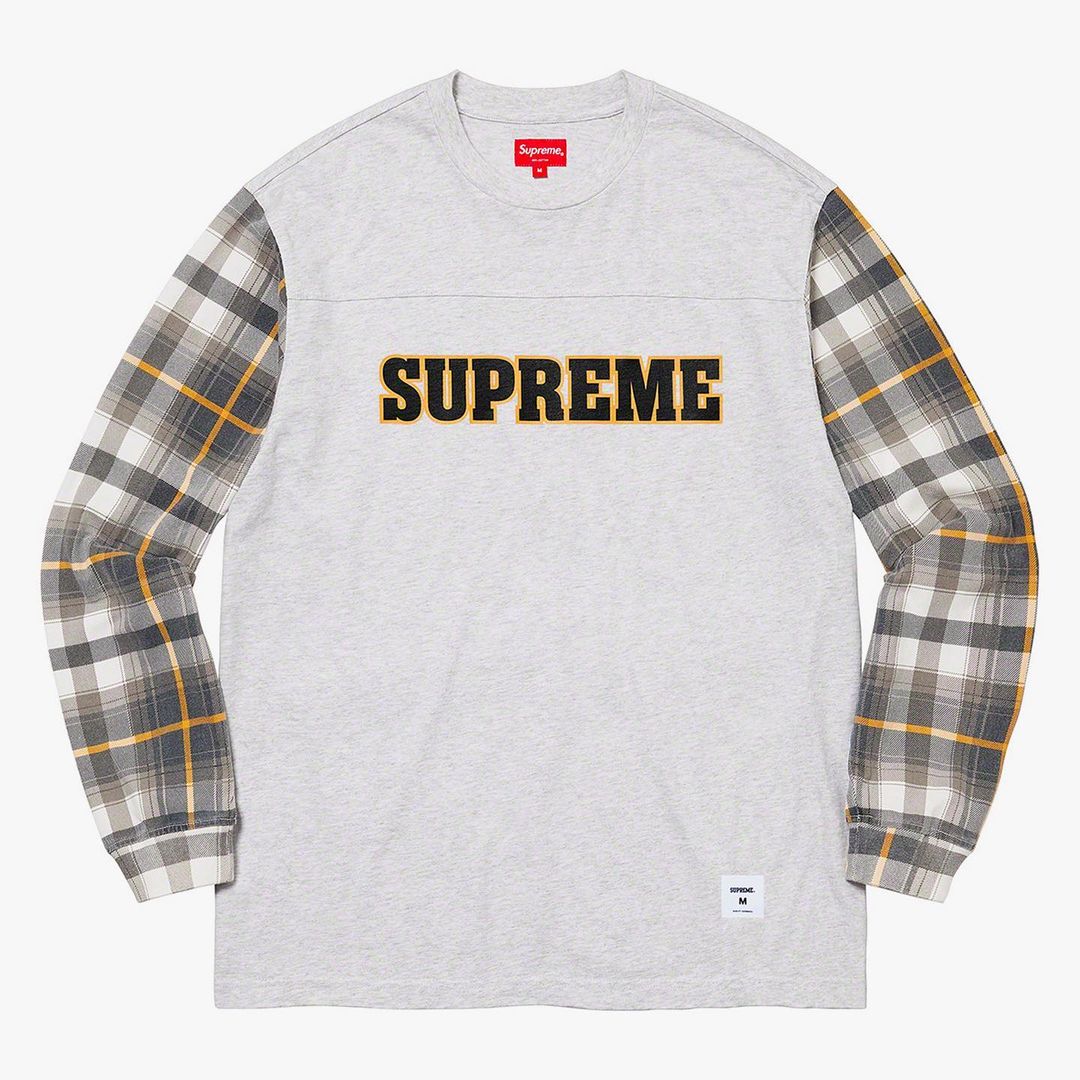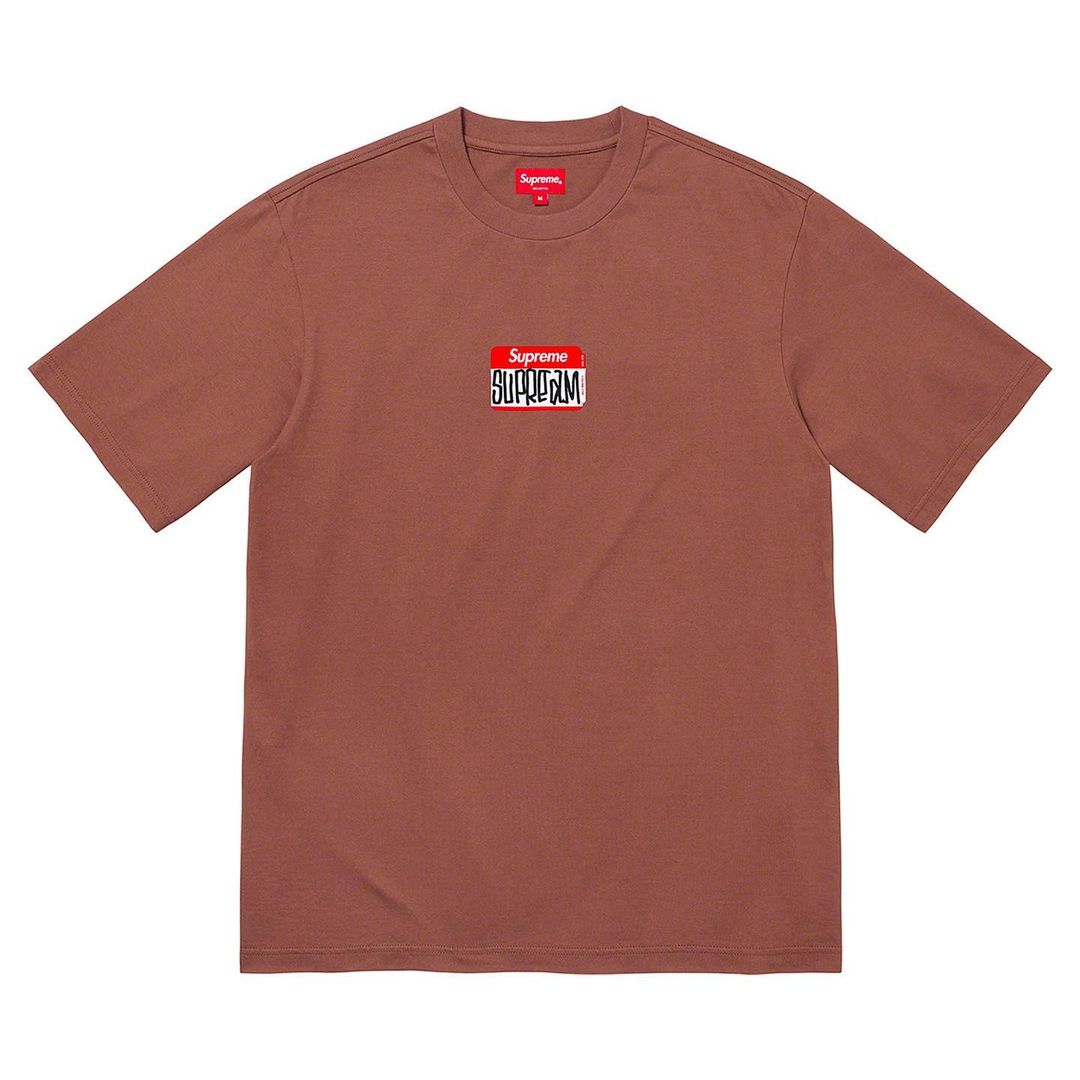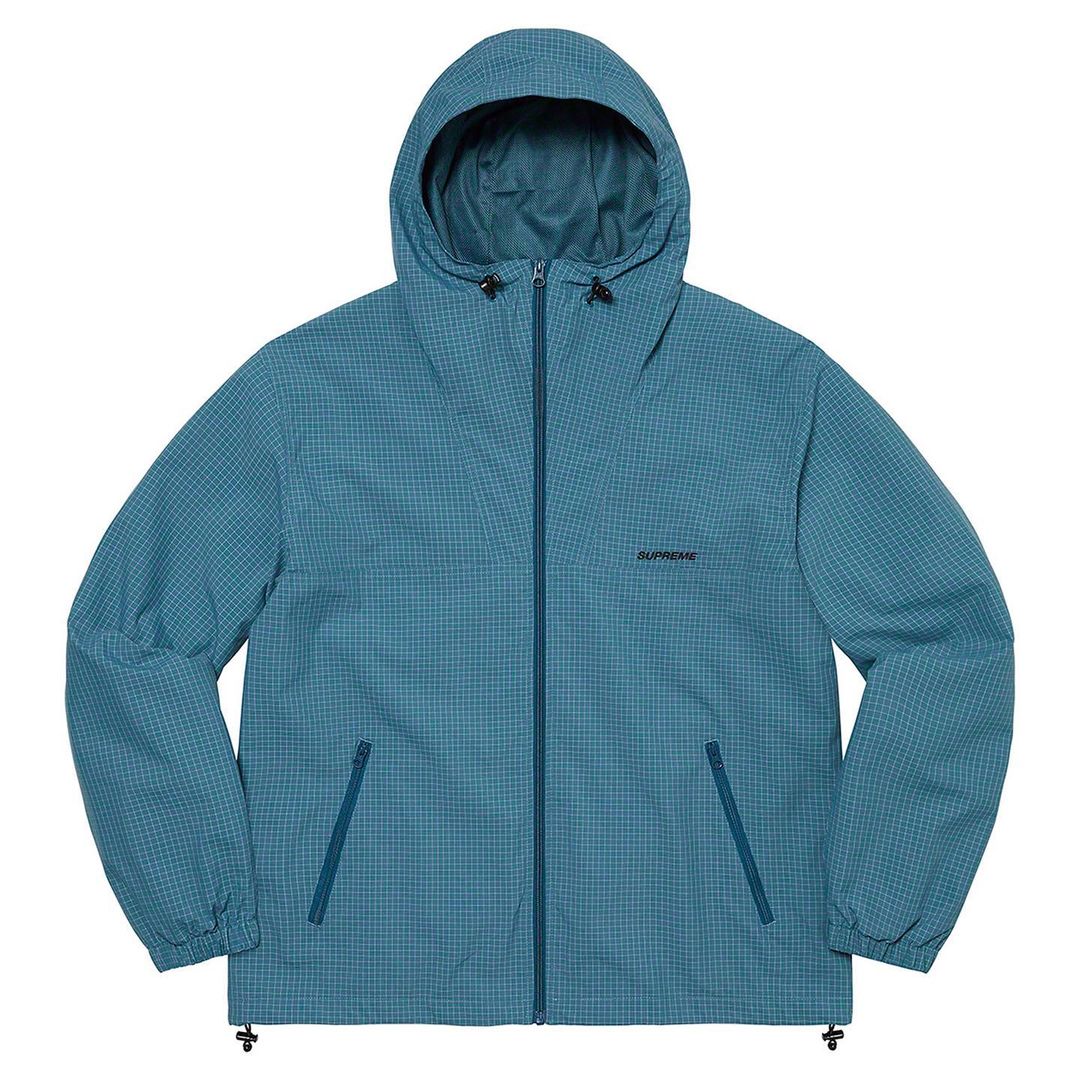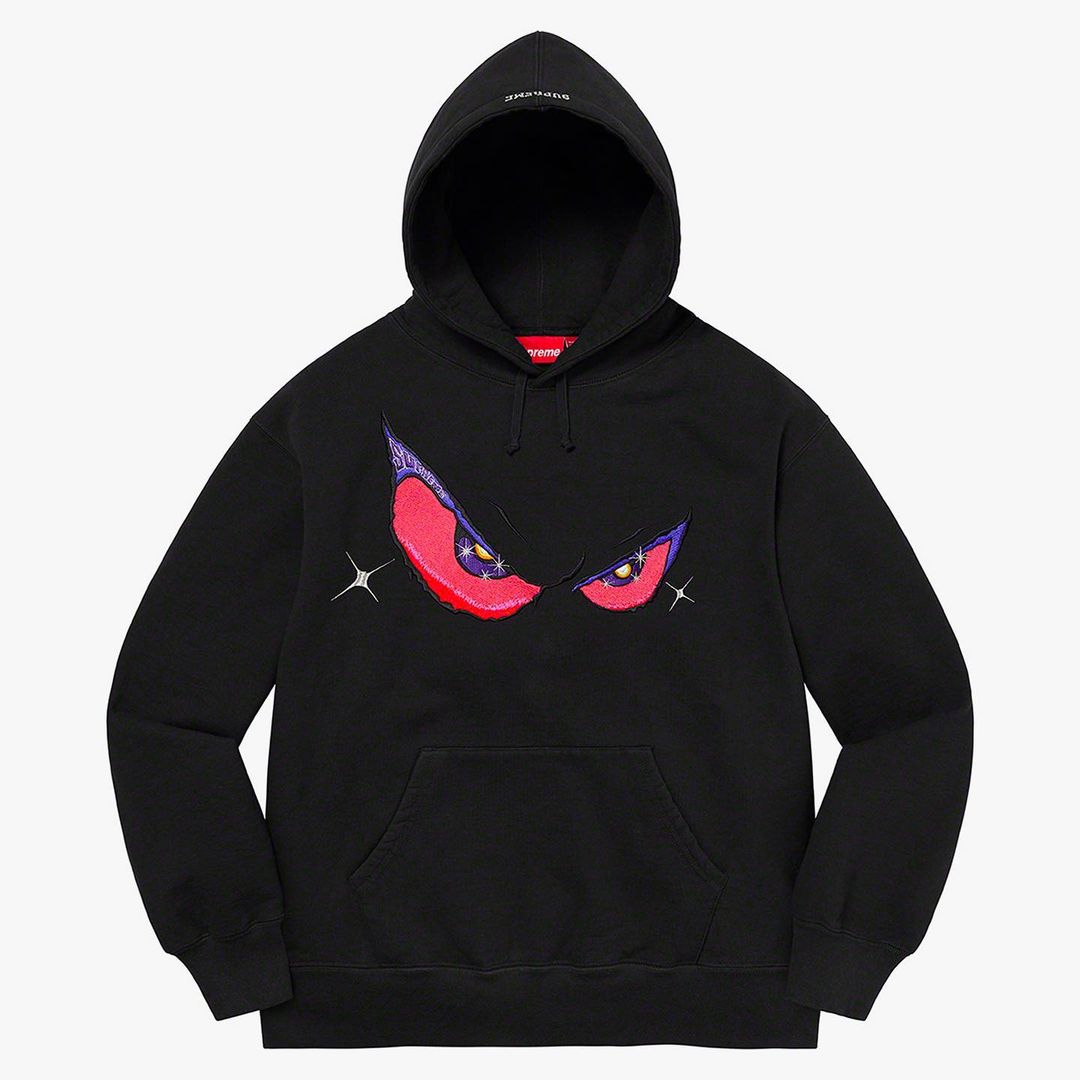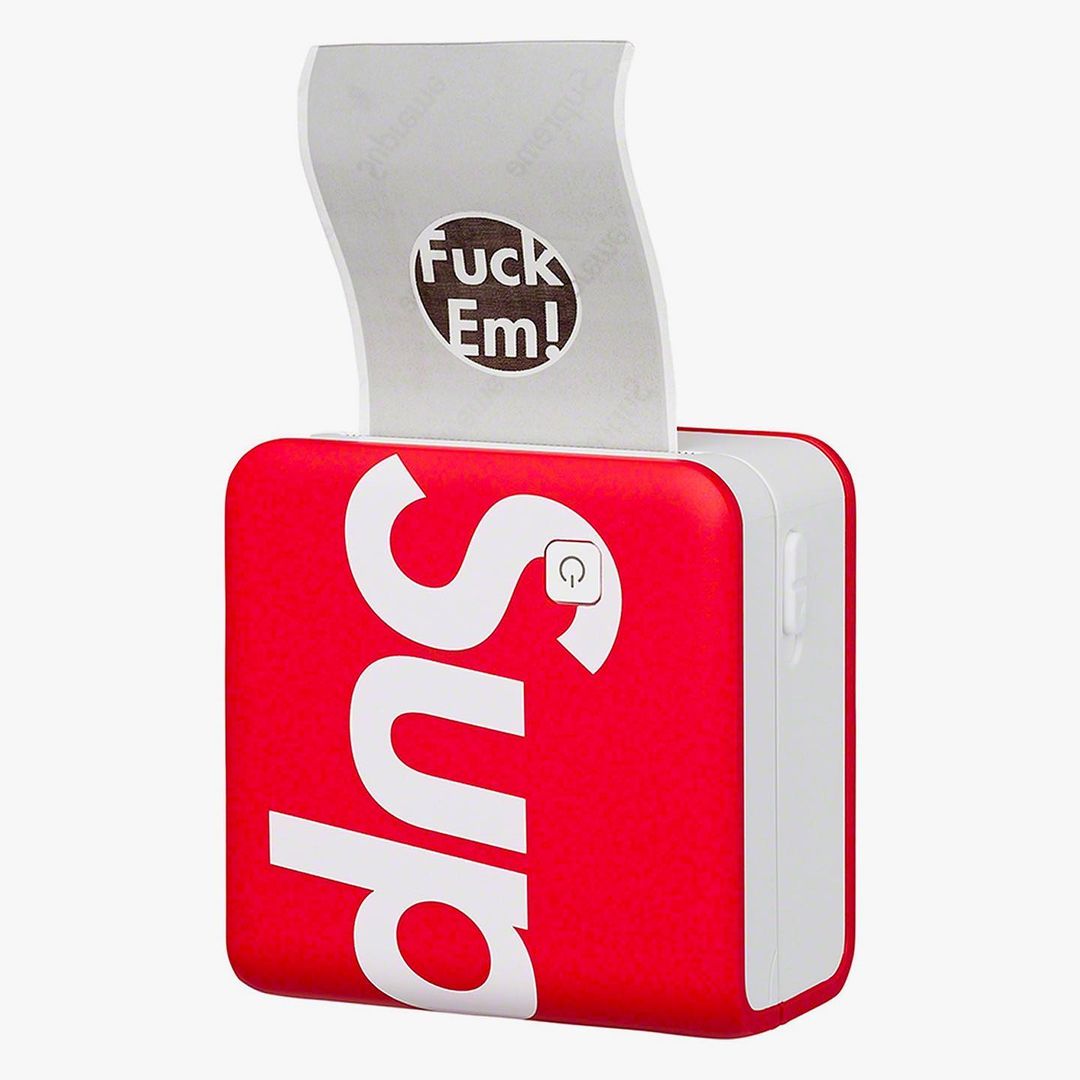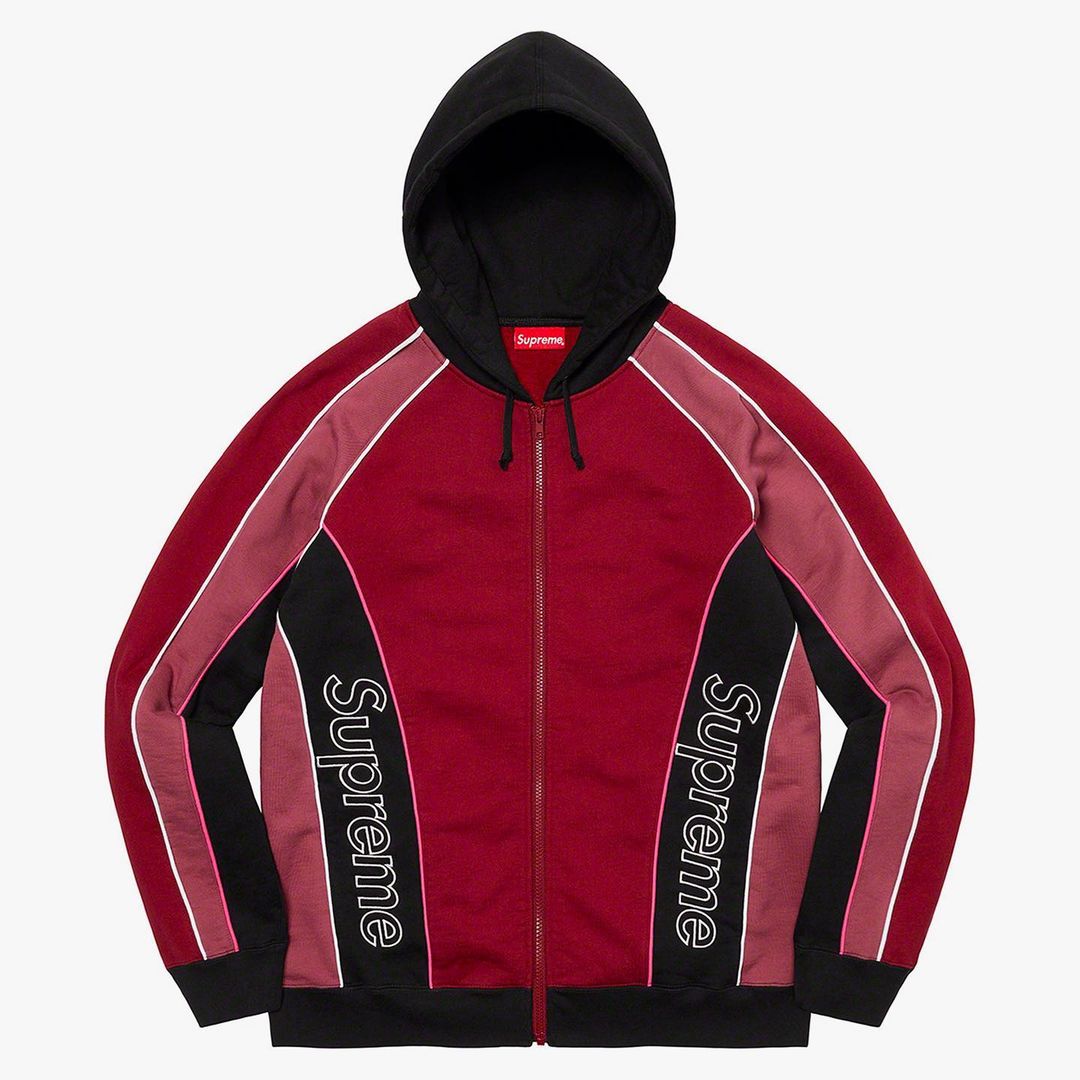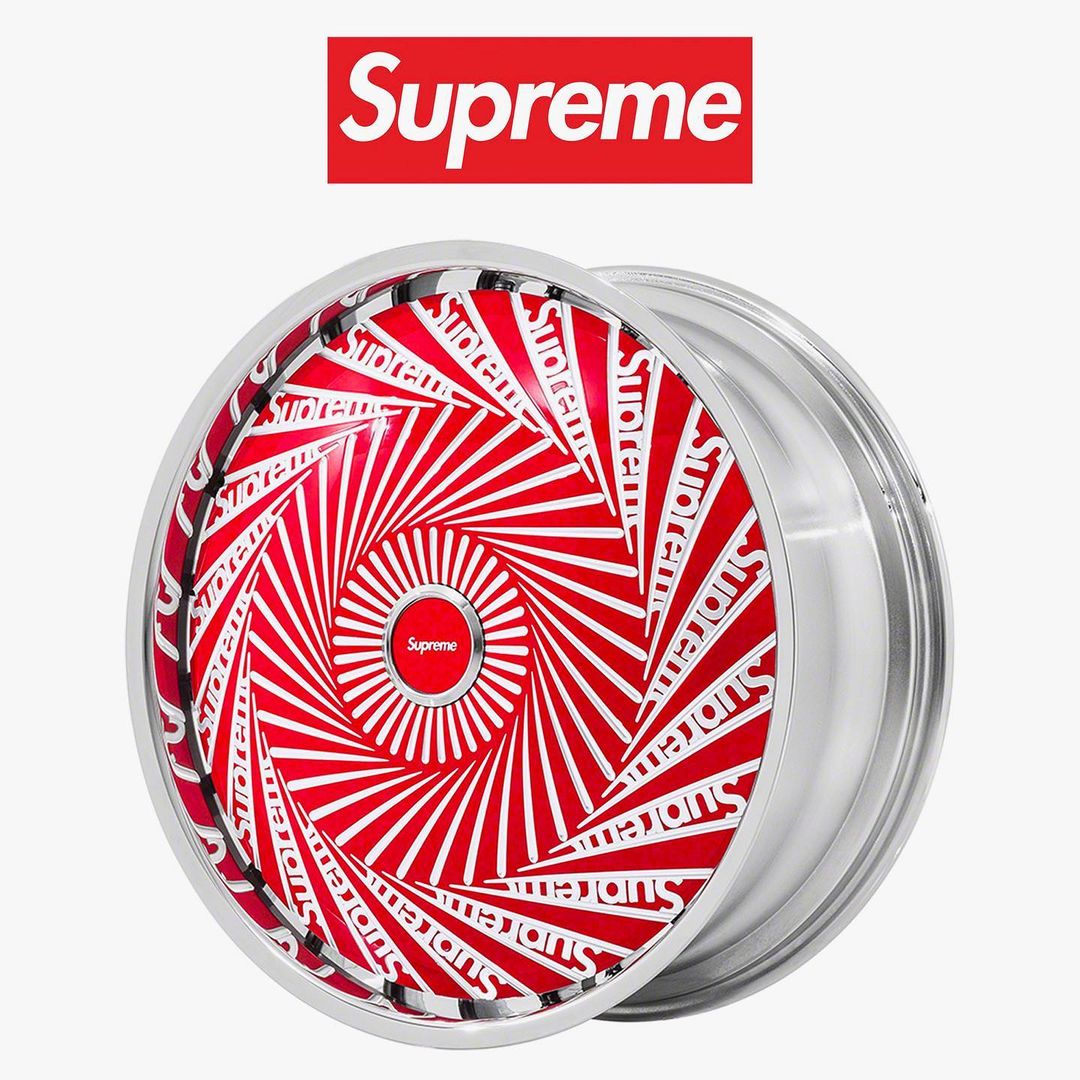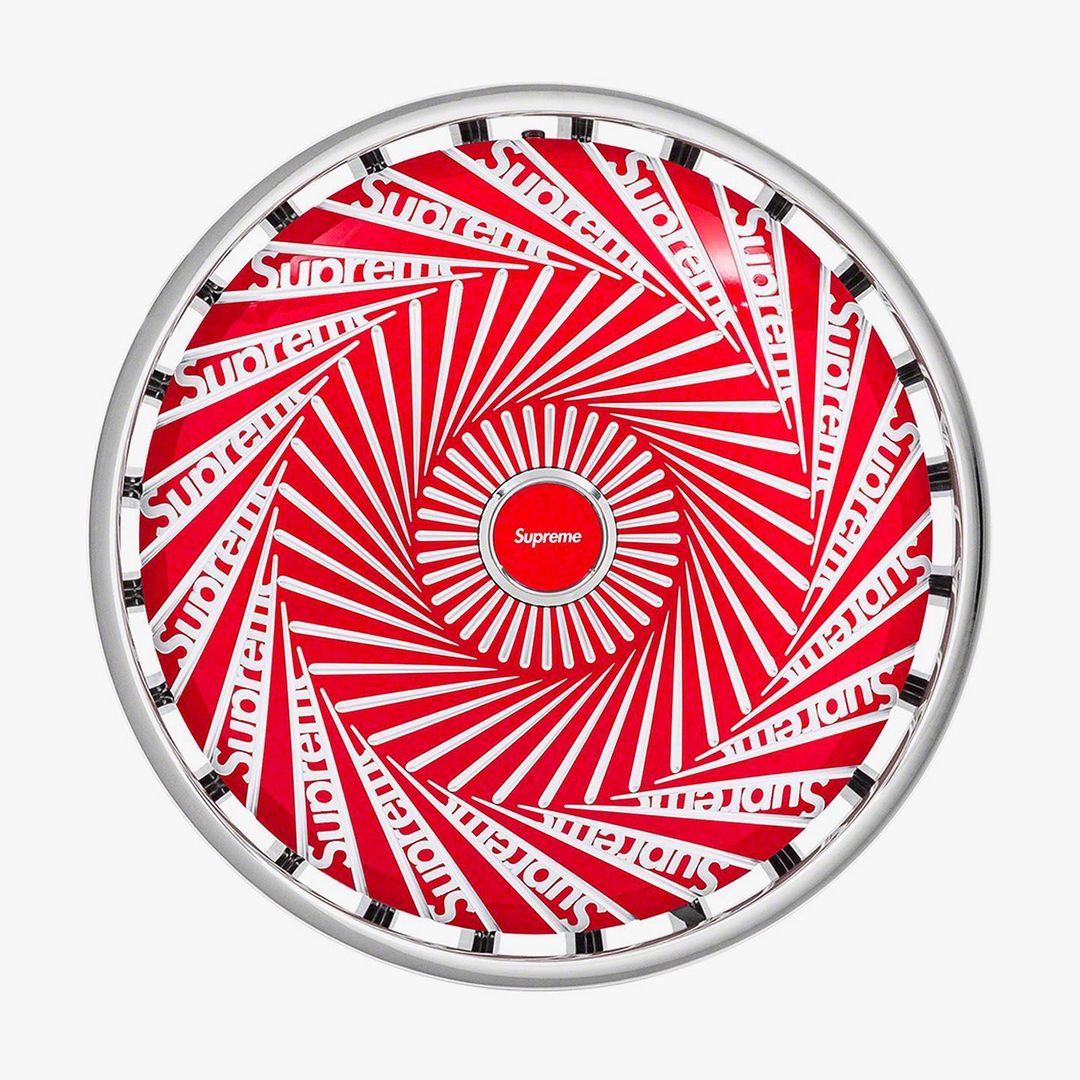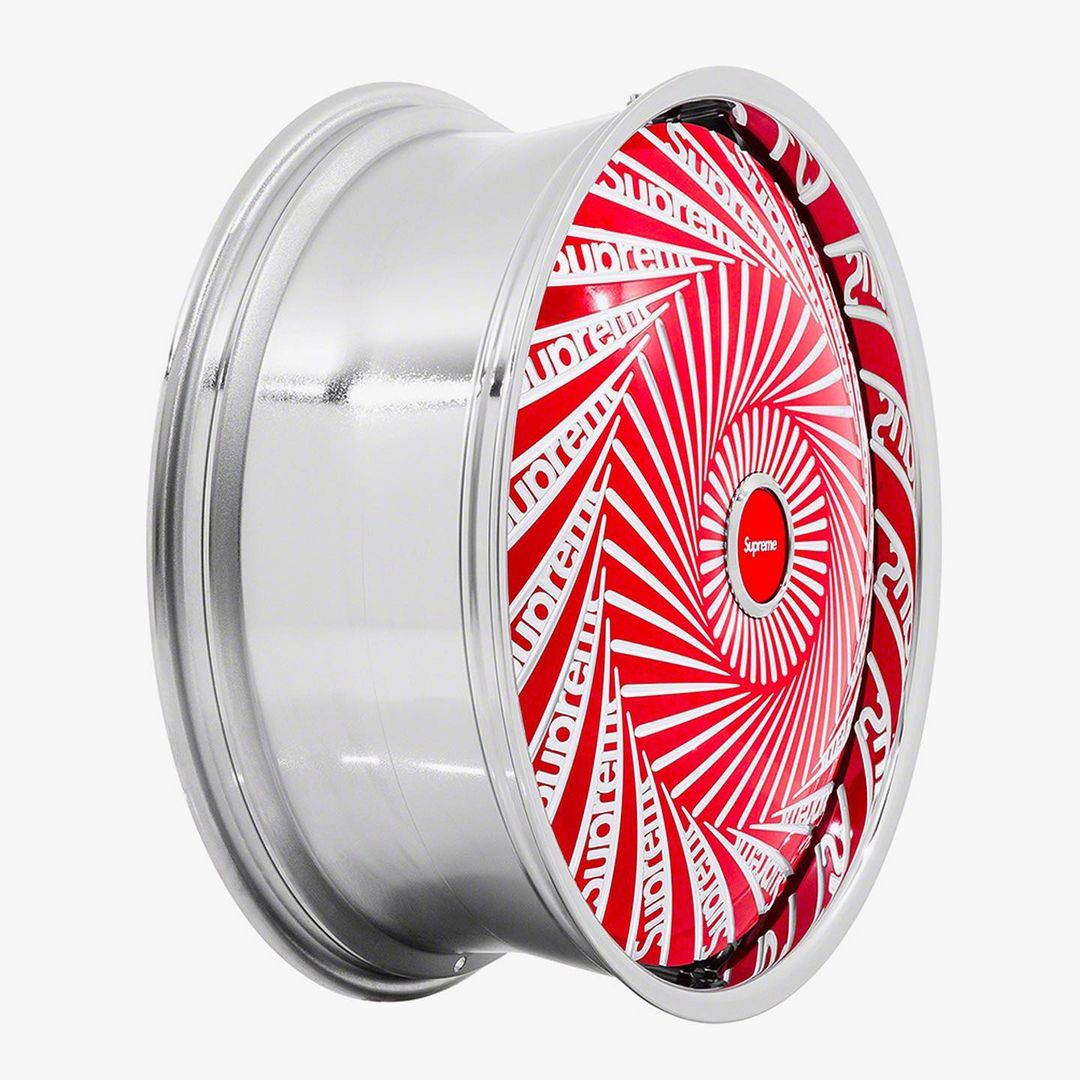 Update 31.08.2021
It seems to have turned out differently than previously assumed. The Supreme Fall/Winter 2021 Collection Week 2 features a collaboration with the New York Yankees. The project was designed together with the MLB and revolves around the world-famous Yankees logo. The interlocking NY logo, which was inspired by a medal of honour created by Louis Tiffany of Tiffany & Co. in 1877, is used on sporty jackets, hoodies, t-shirts, and pants. The release date is September 2nd.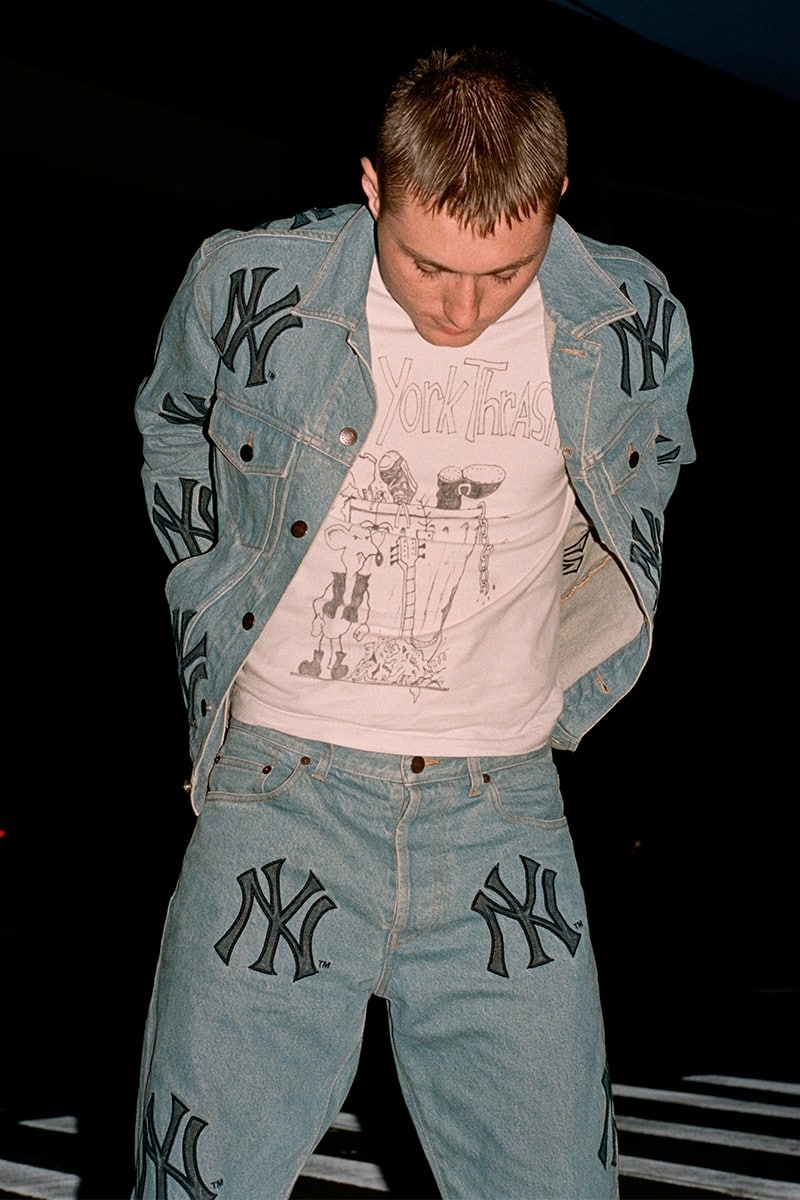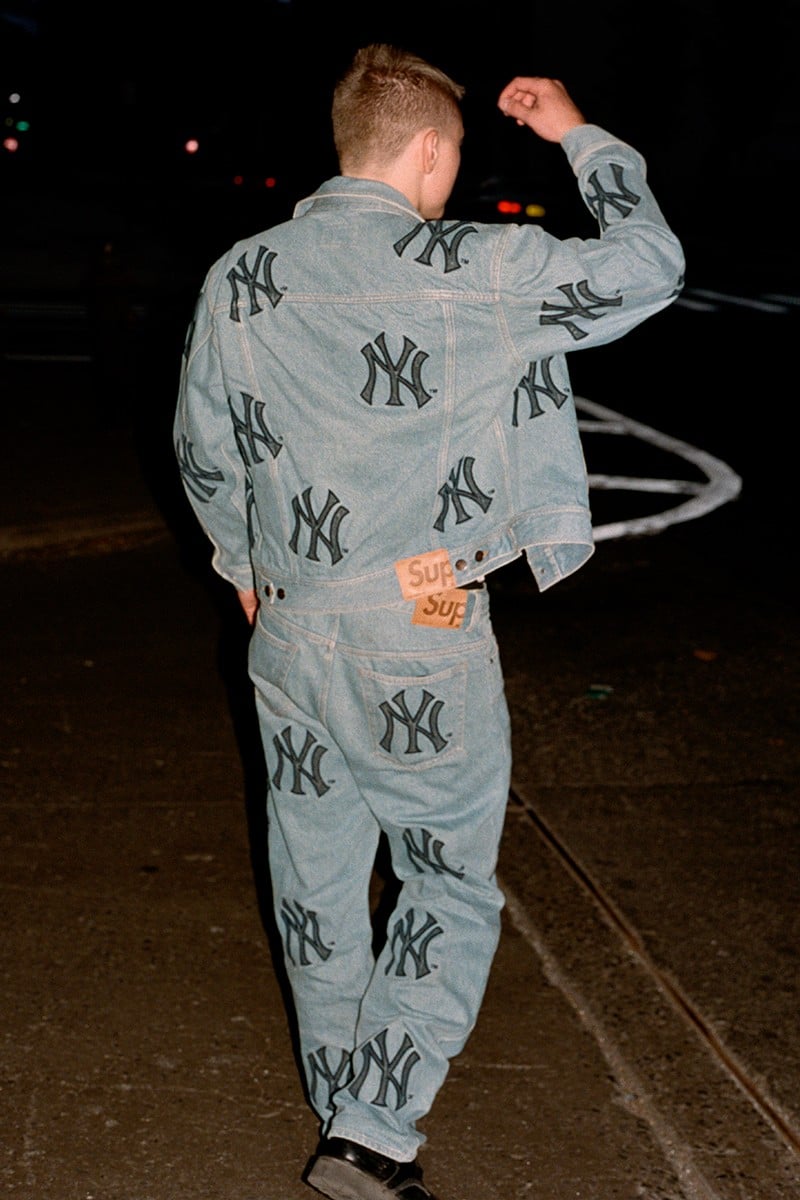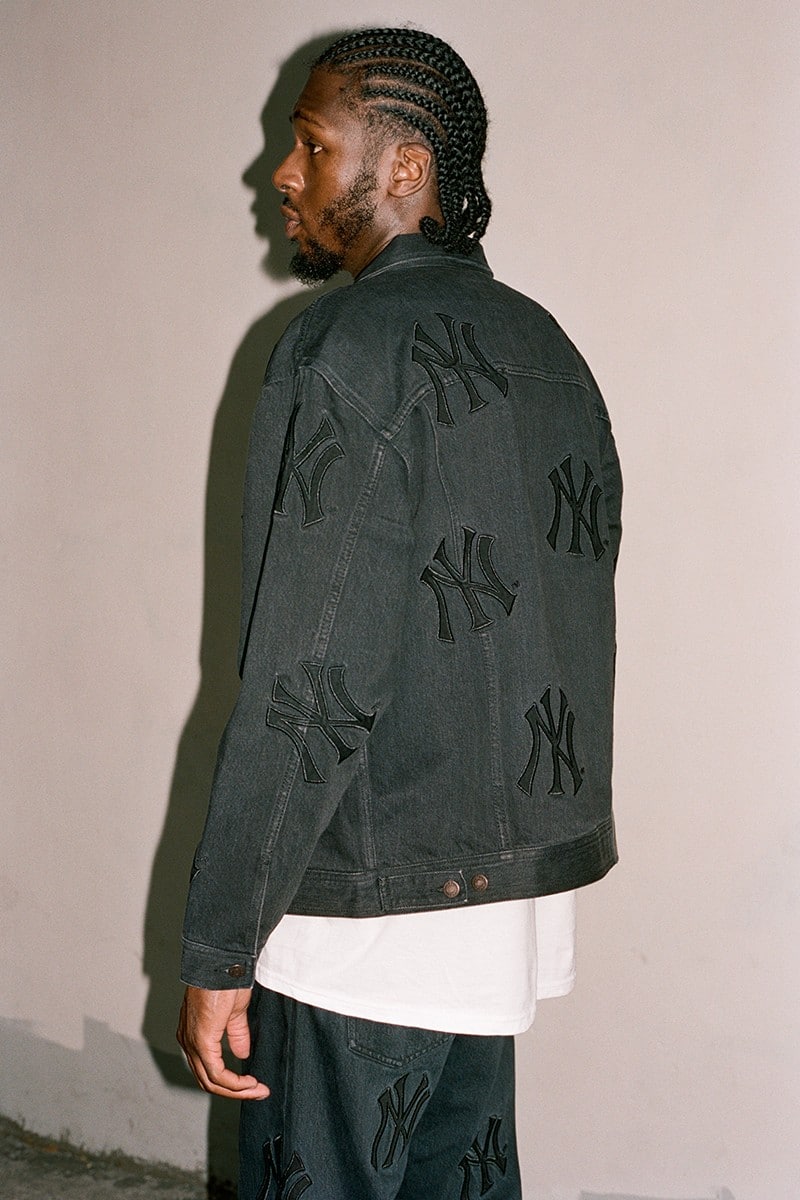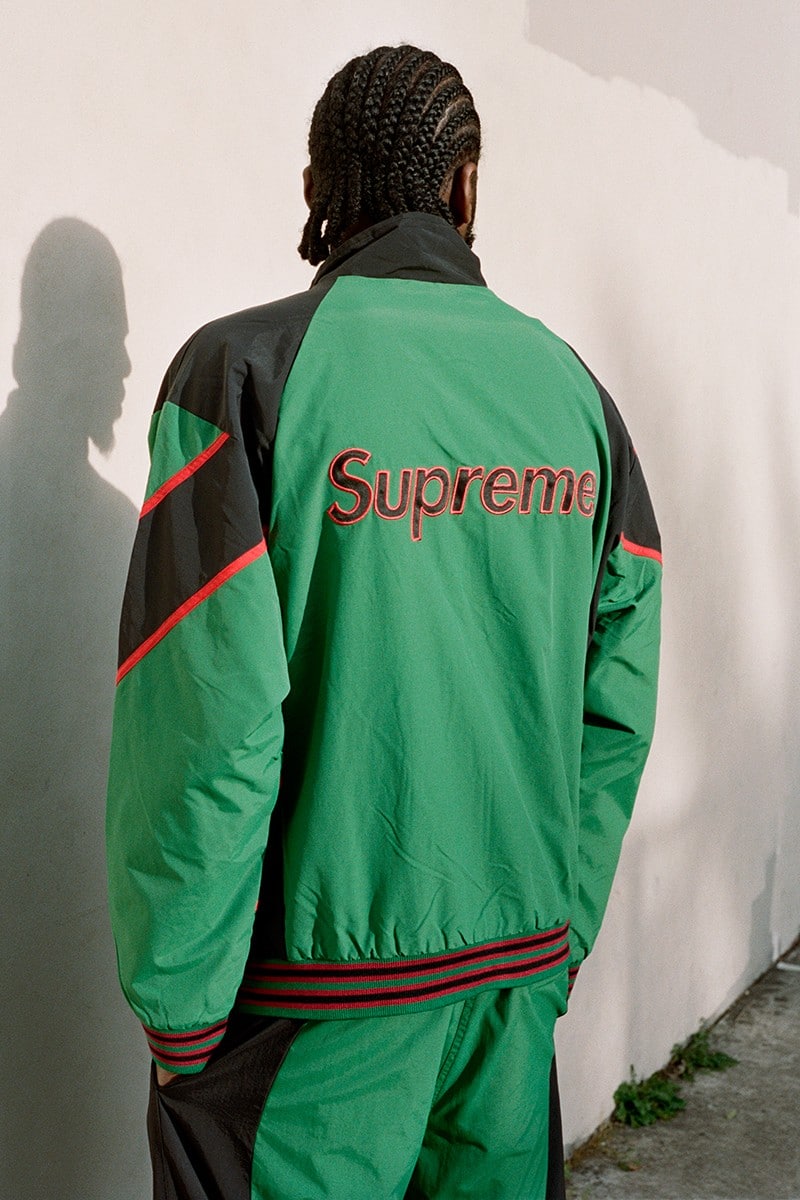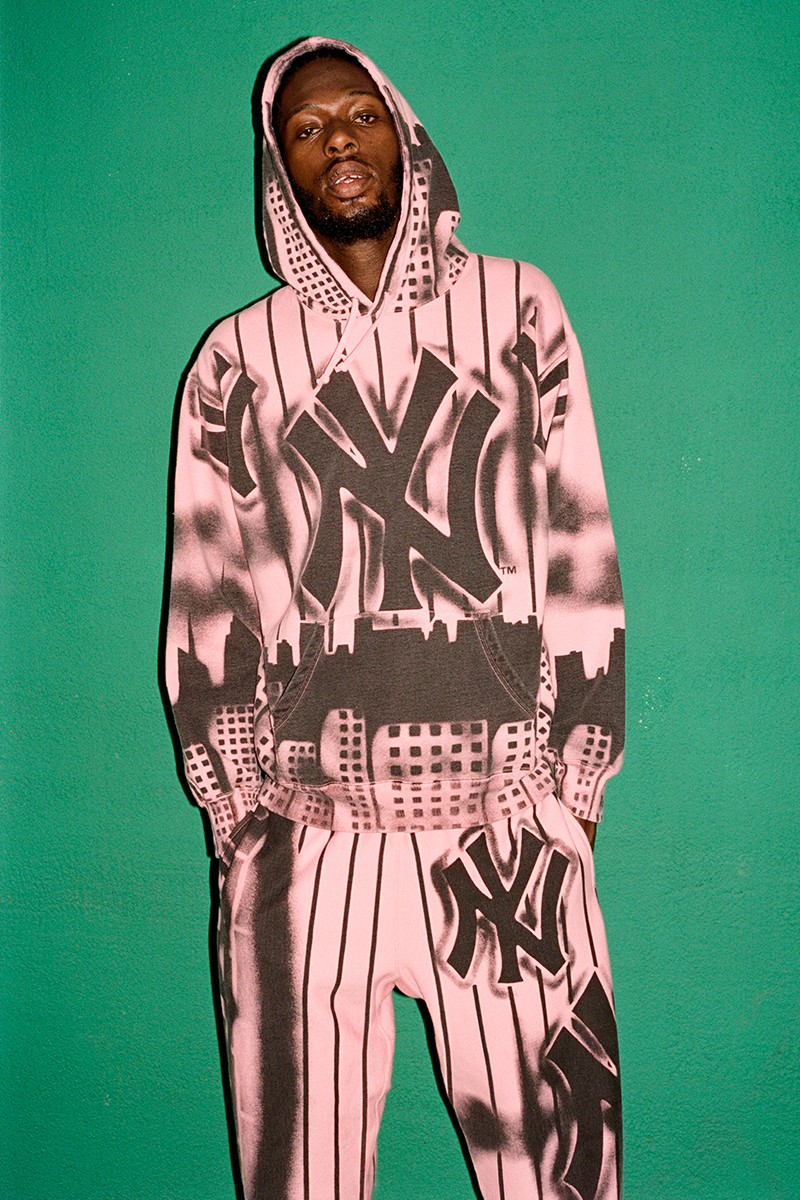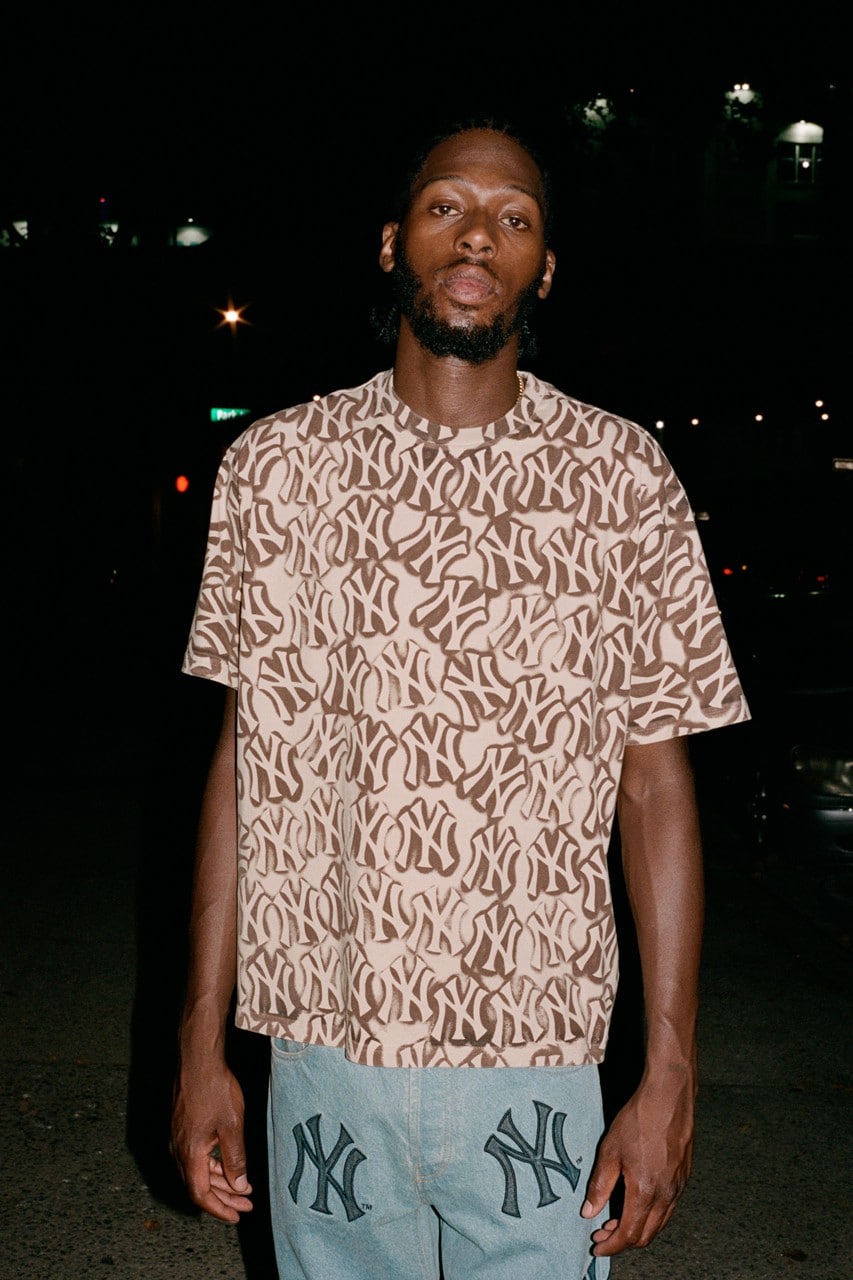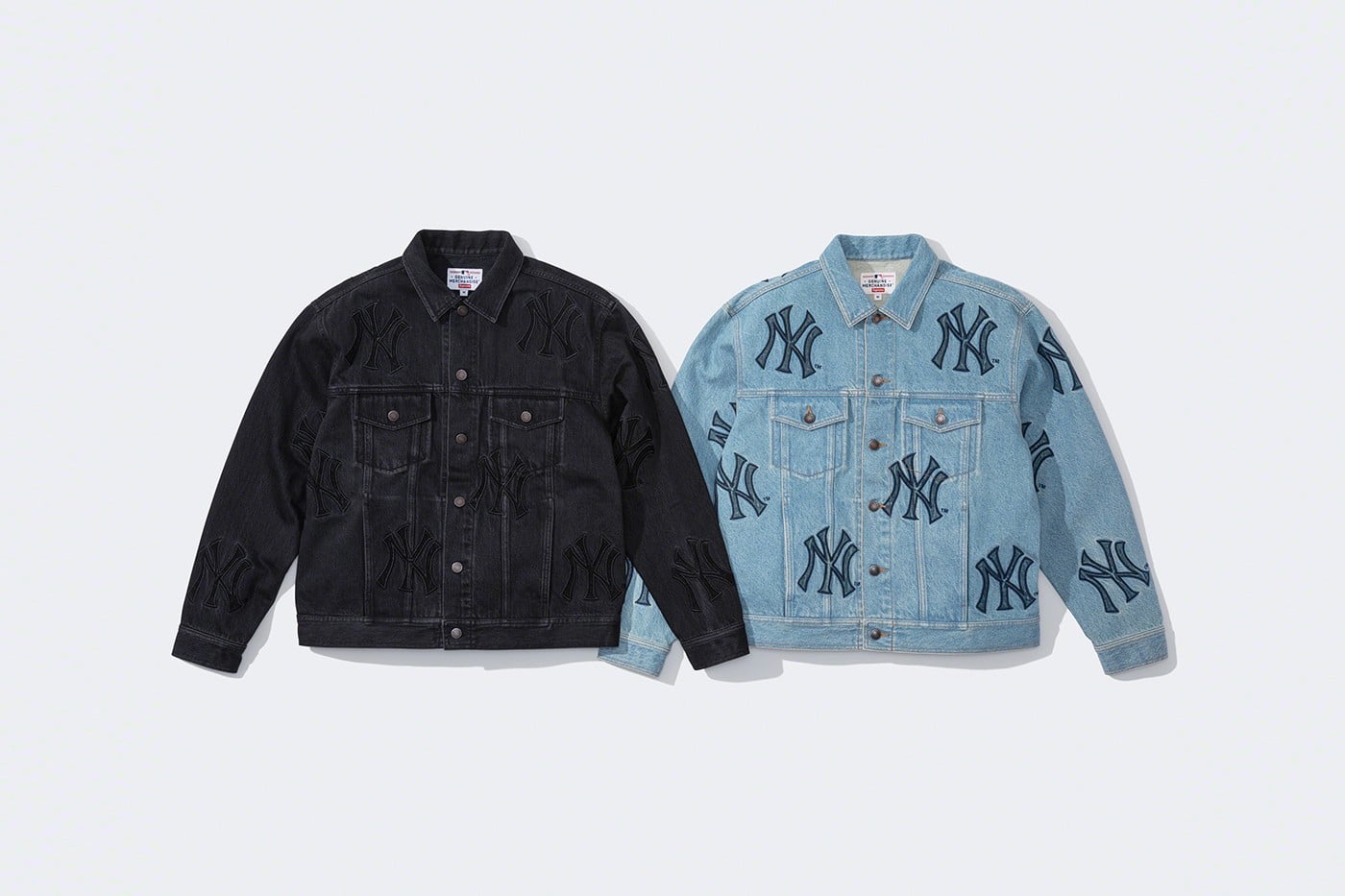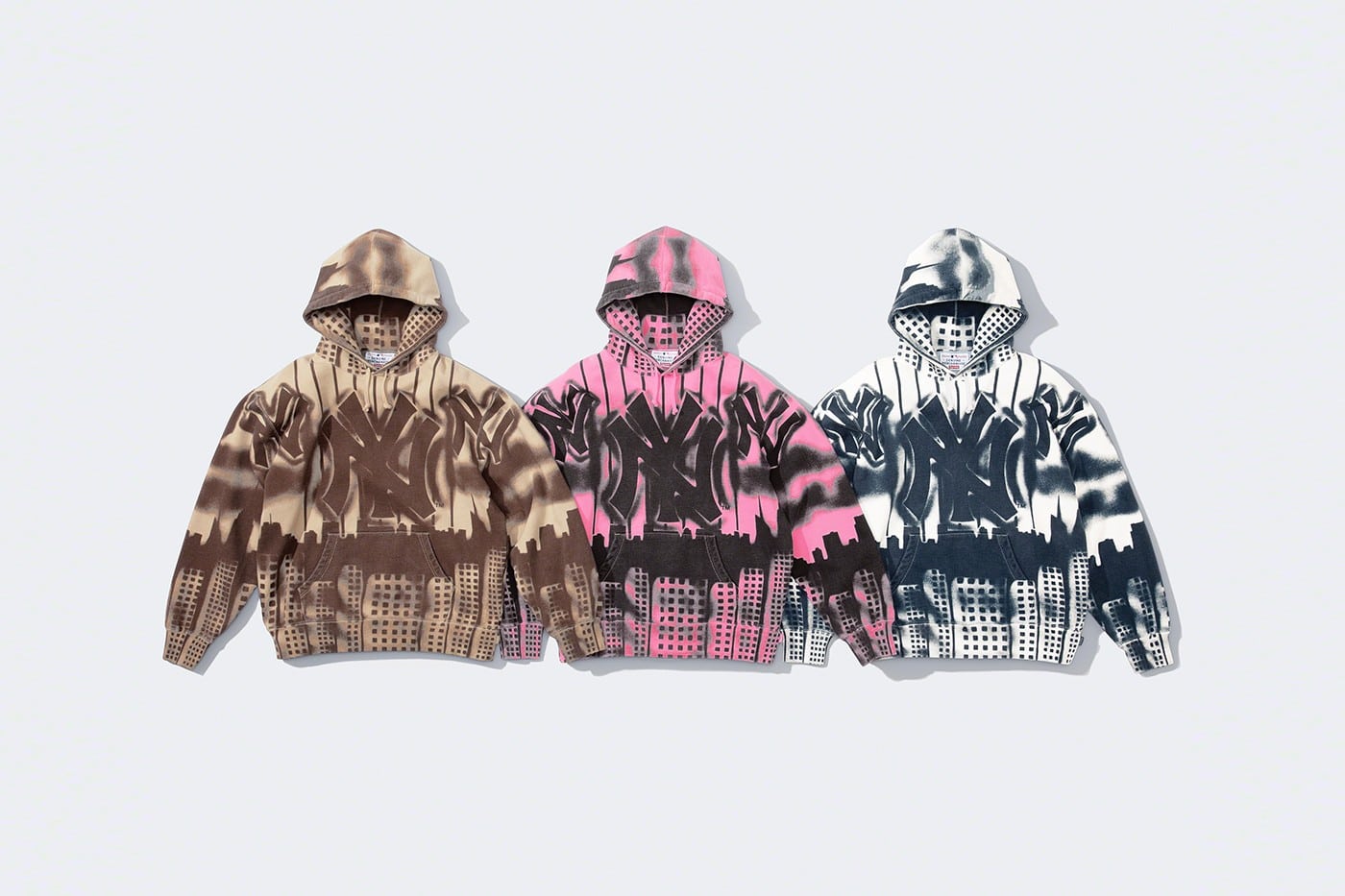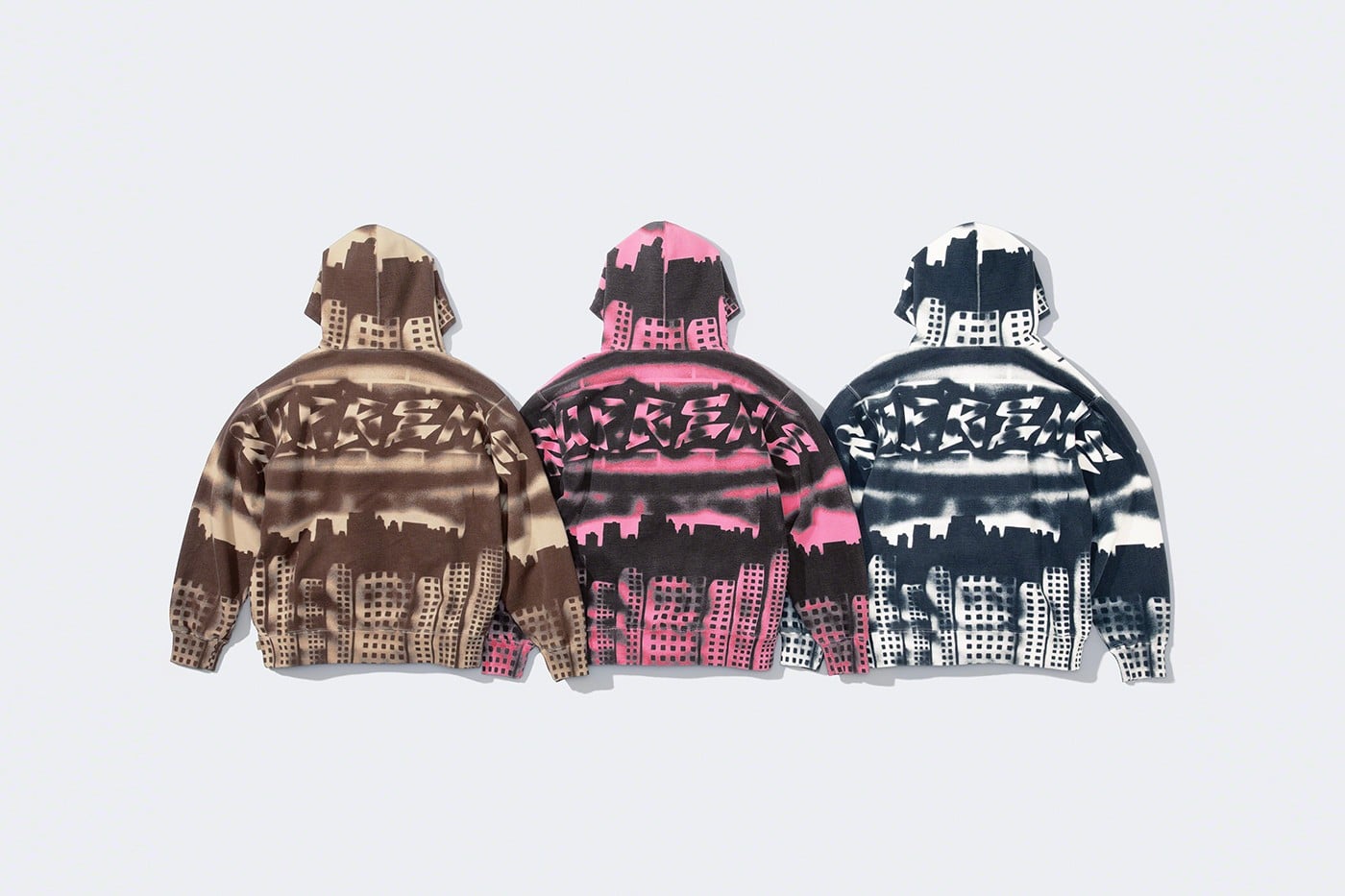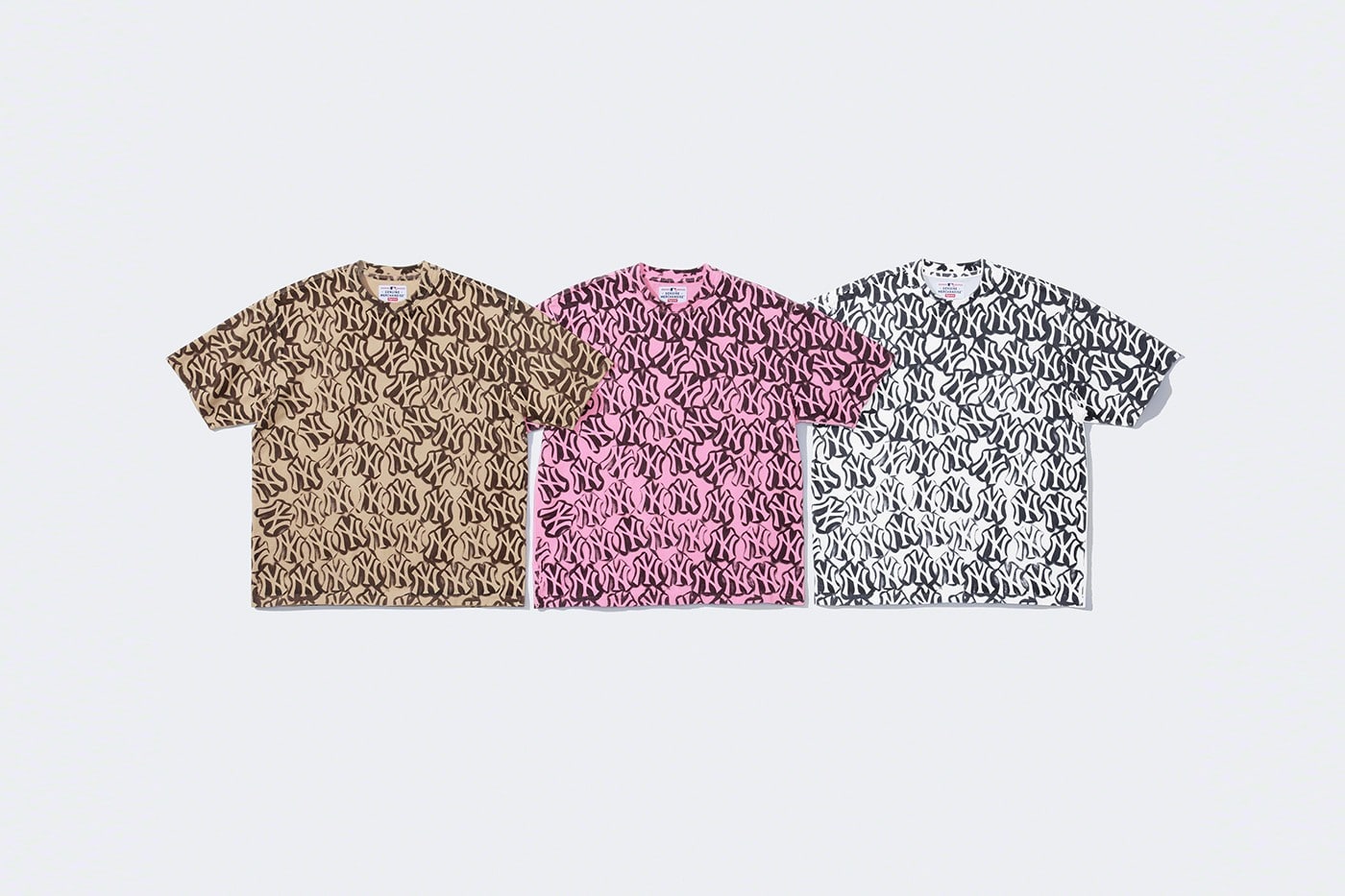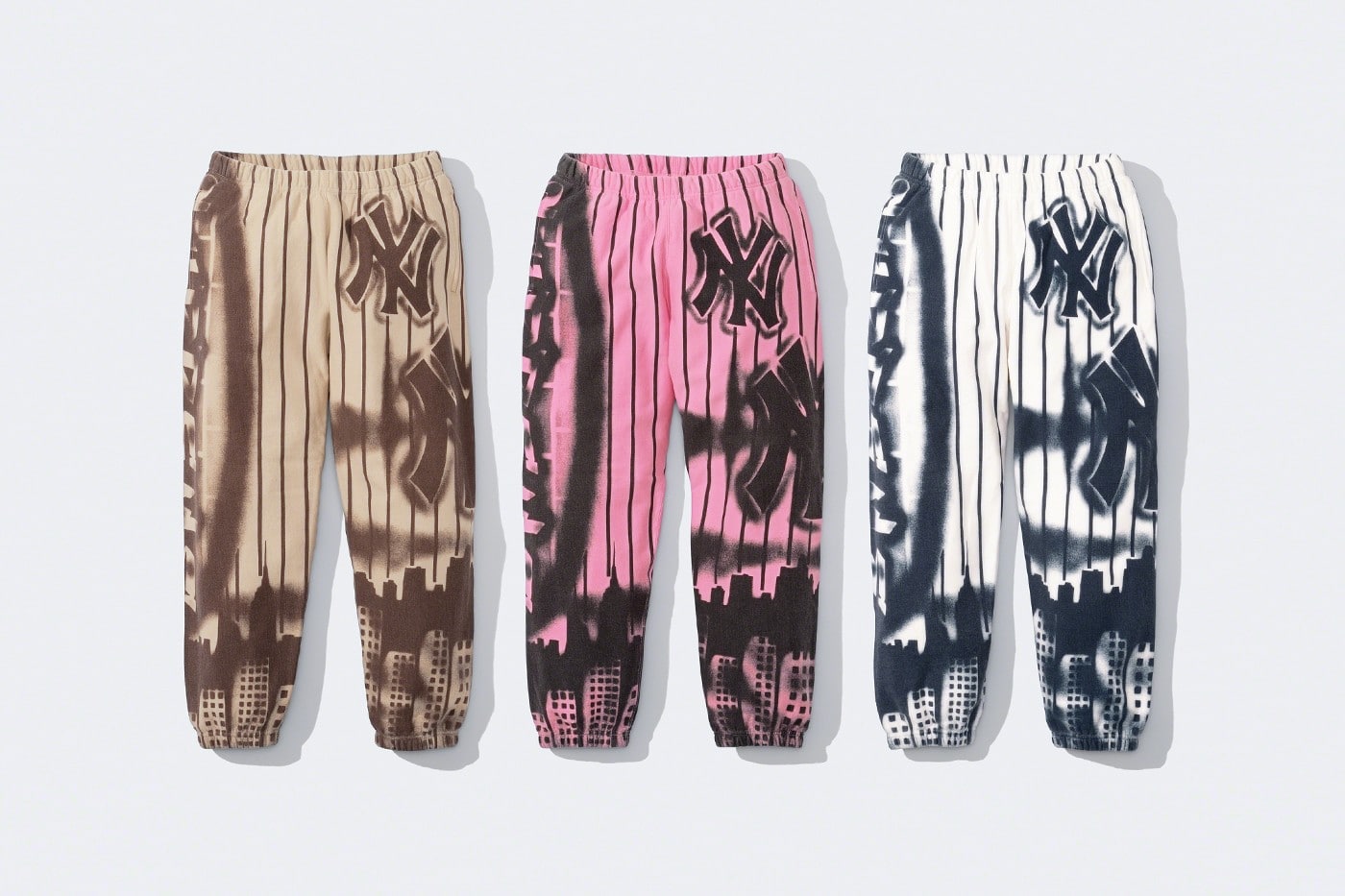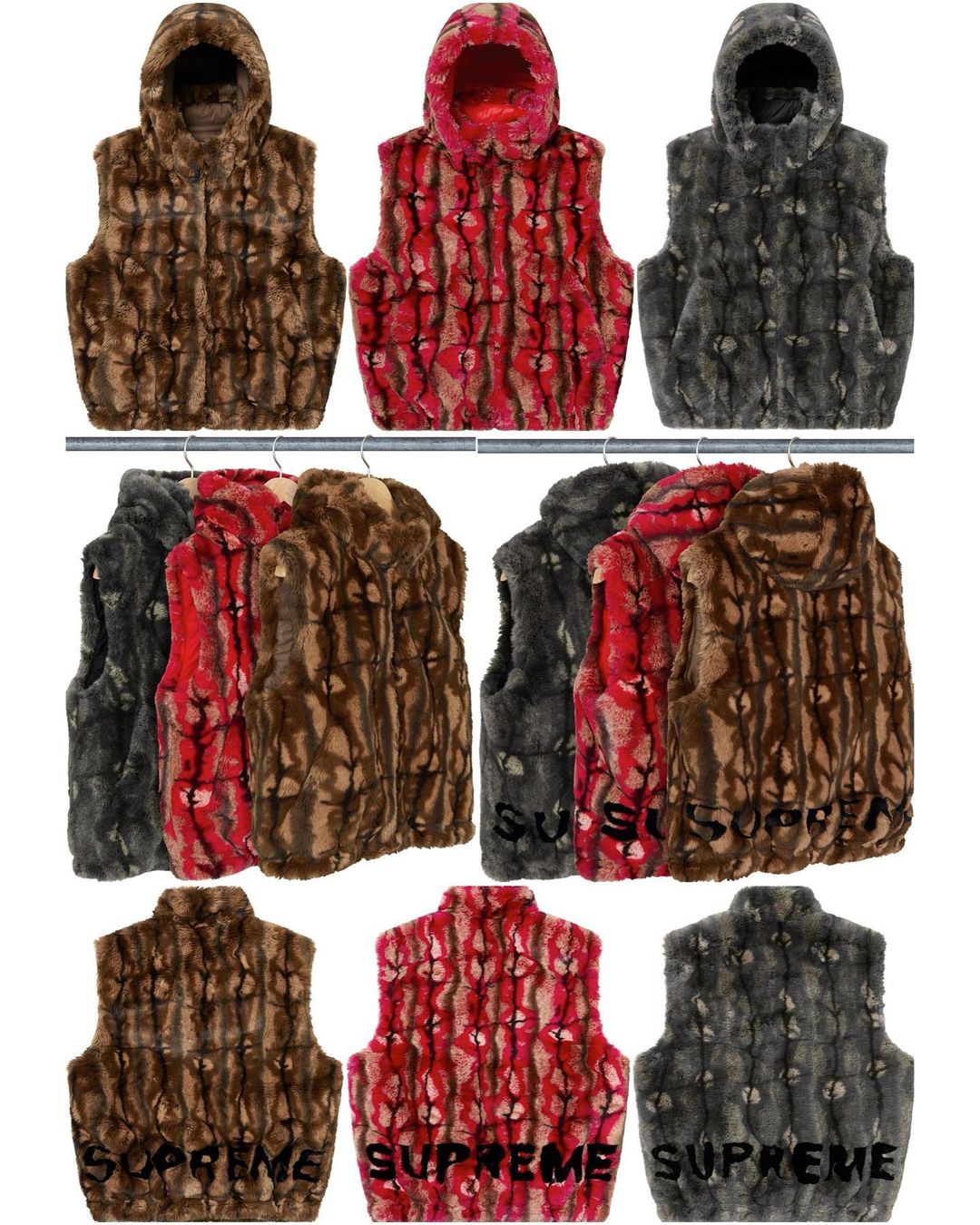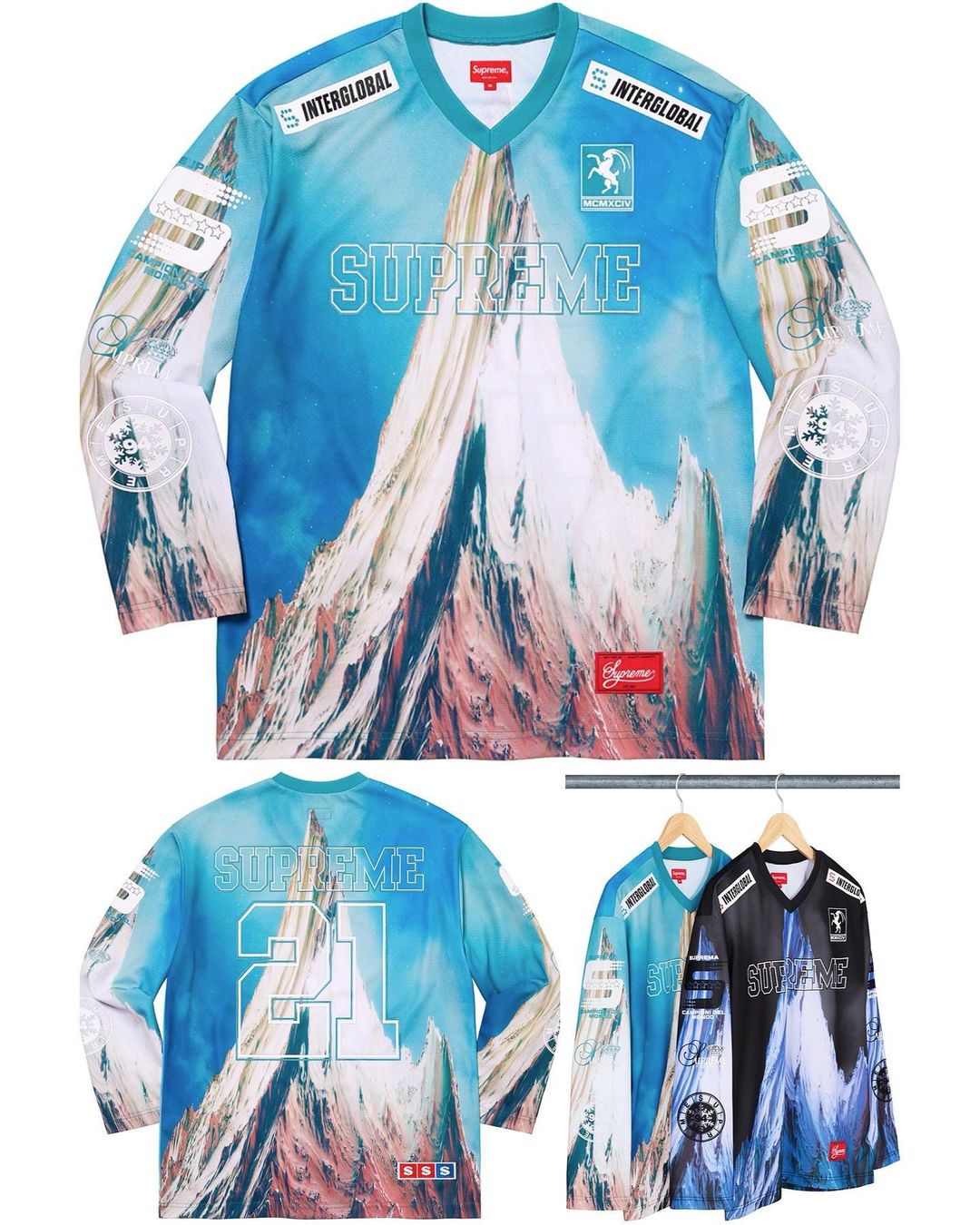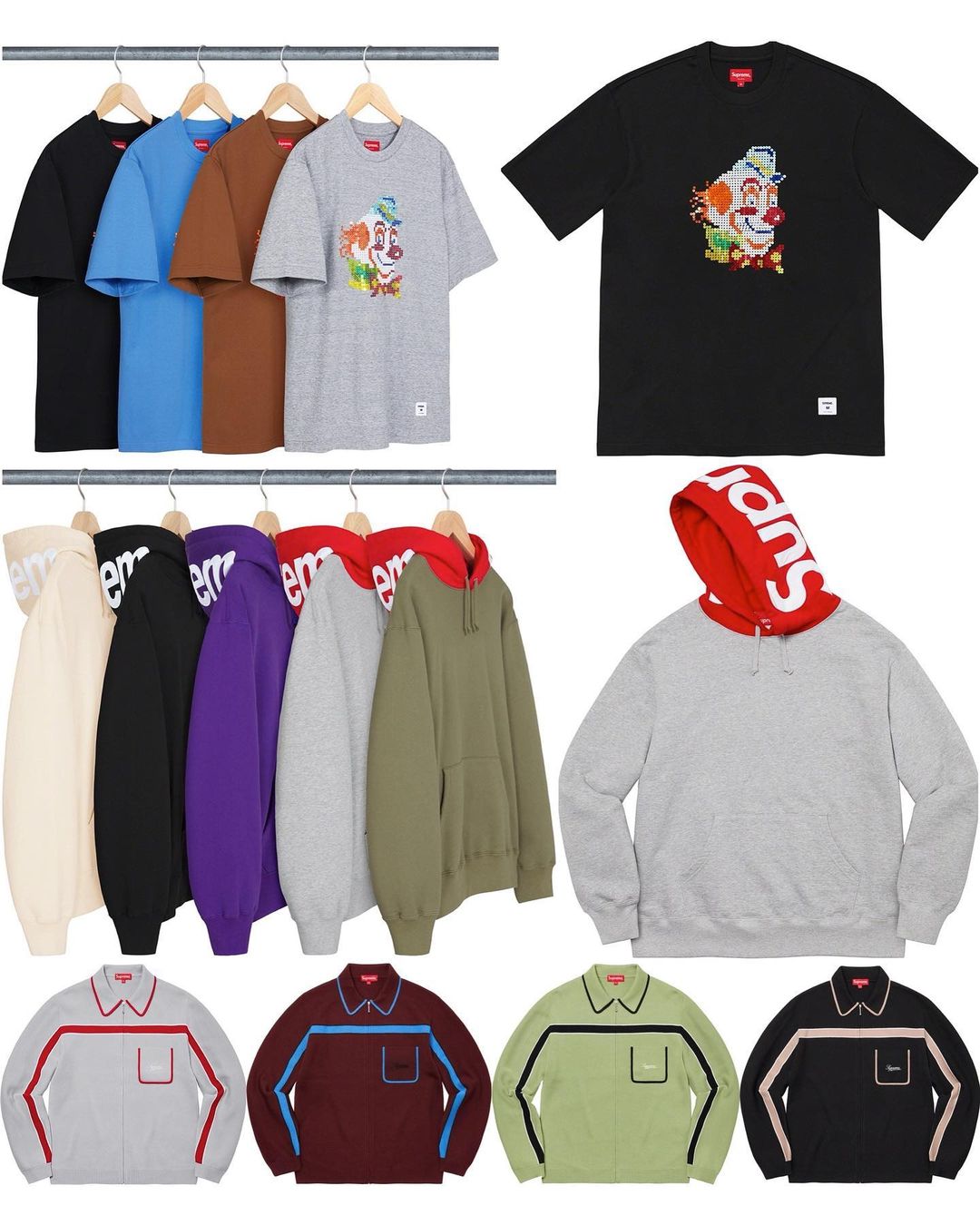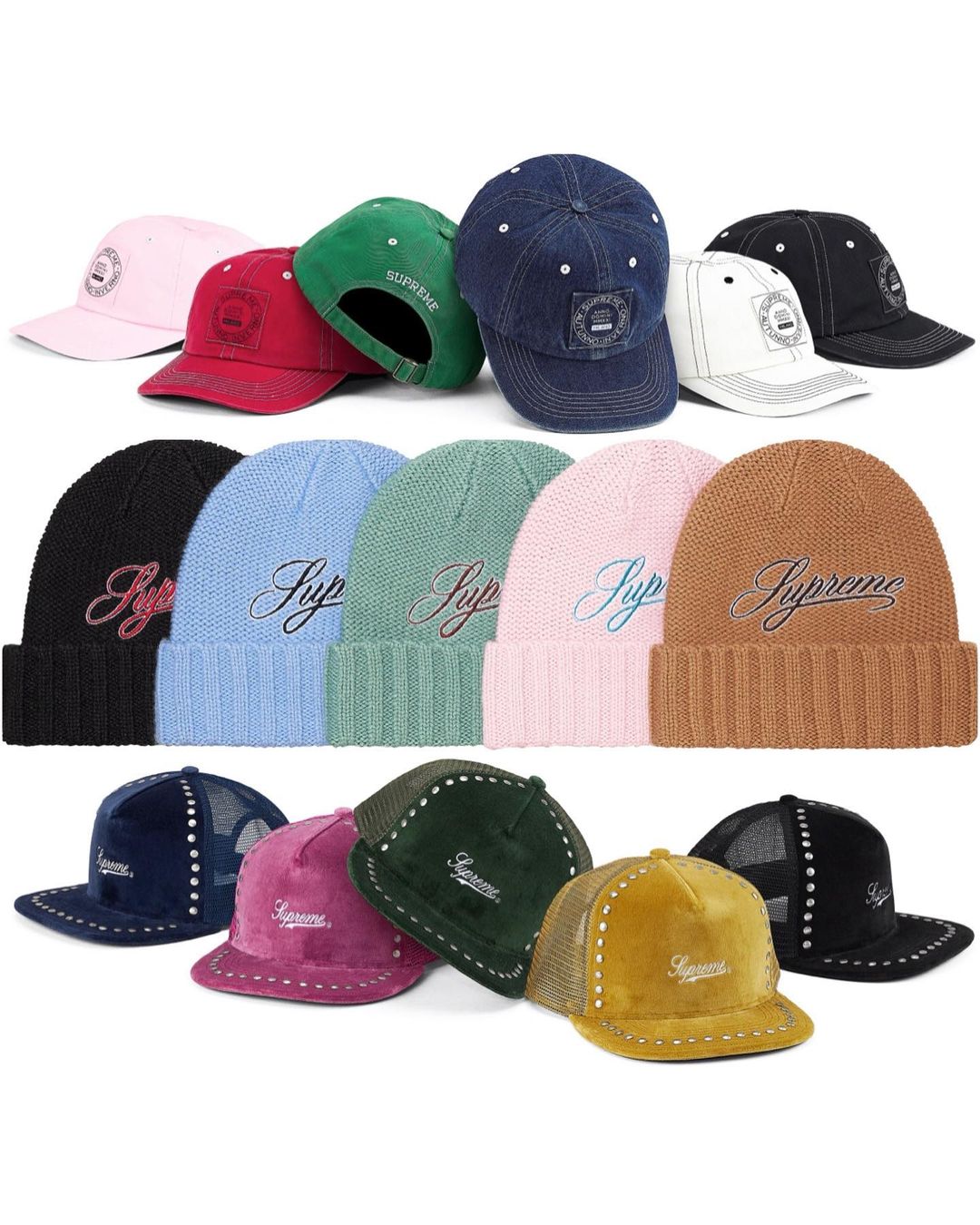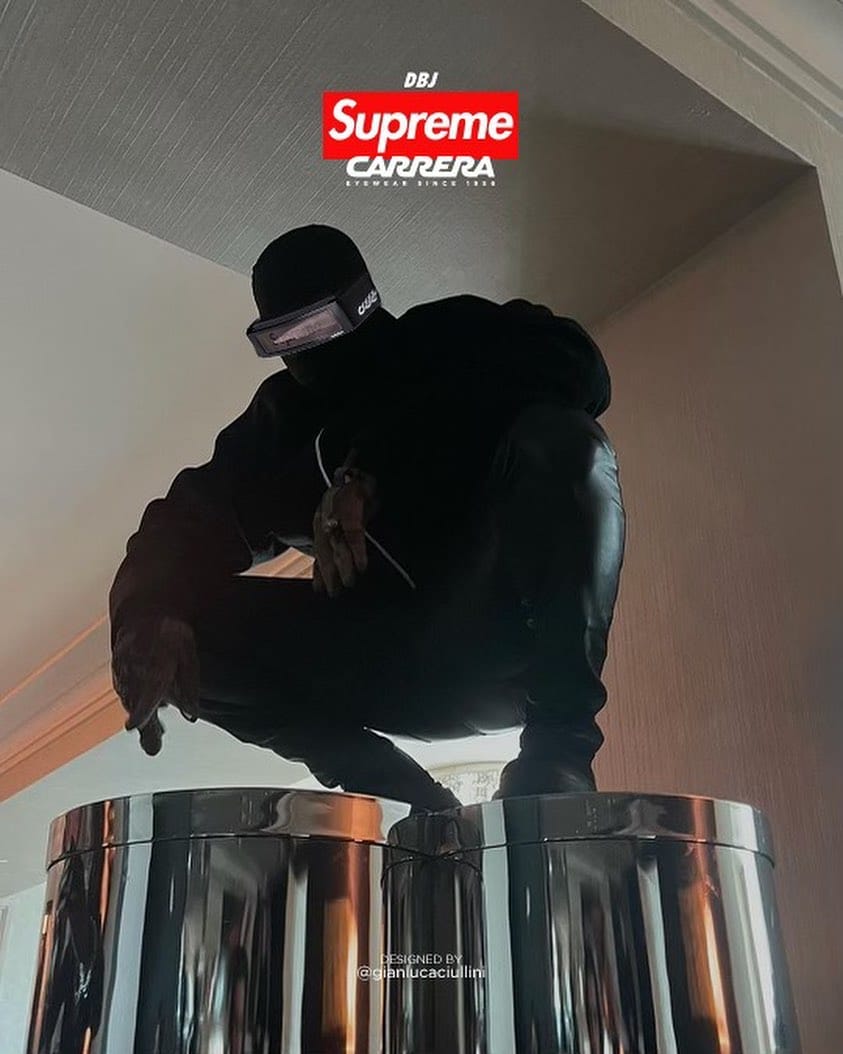 Update 25.08.2021
Supreme is now taking a small break due to the large amount of orders in the first week. But the wait until Supreme Fall/Winter 2021 Collection Week 2 is supposed to be worth it. As we know, the New York label is releasing a collaboration with Nike in the second week.
Unfortunately, the details have not yet been revealed. Perhaps it will be a larger apparel capsule like the Fall/Winter 2020 collection or a diverse Dunk Pack like the Spring/Summer 2021 collection. We could very well imagine a sneaker collaboration, as we are currently waiting for several Supreme x Nike sneakers to drop next week without any problems.
But maybe Supreme will also provide a little variety and drop a non-Nike collab. We are certain that the collab will be the highlight next to a matching accessory. The release is planned for September 2nd.
Update 18.08.2021
The pieces for the Supreme Fall/Winter 2021 Collection Week 1 have been announced. This week there is something for everyone. In addition, the price for the tees has dropped significantly. Take a look at the selection here and don't miss the drop on August 19th.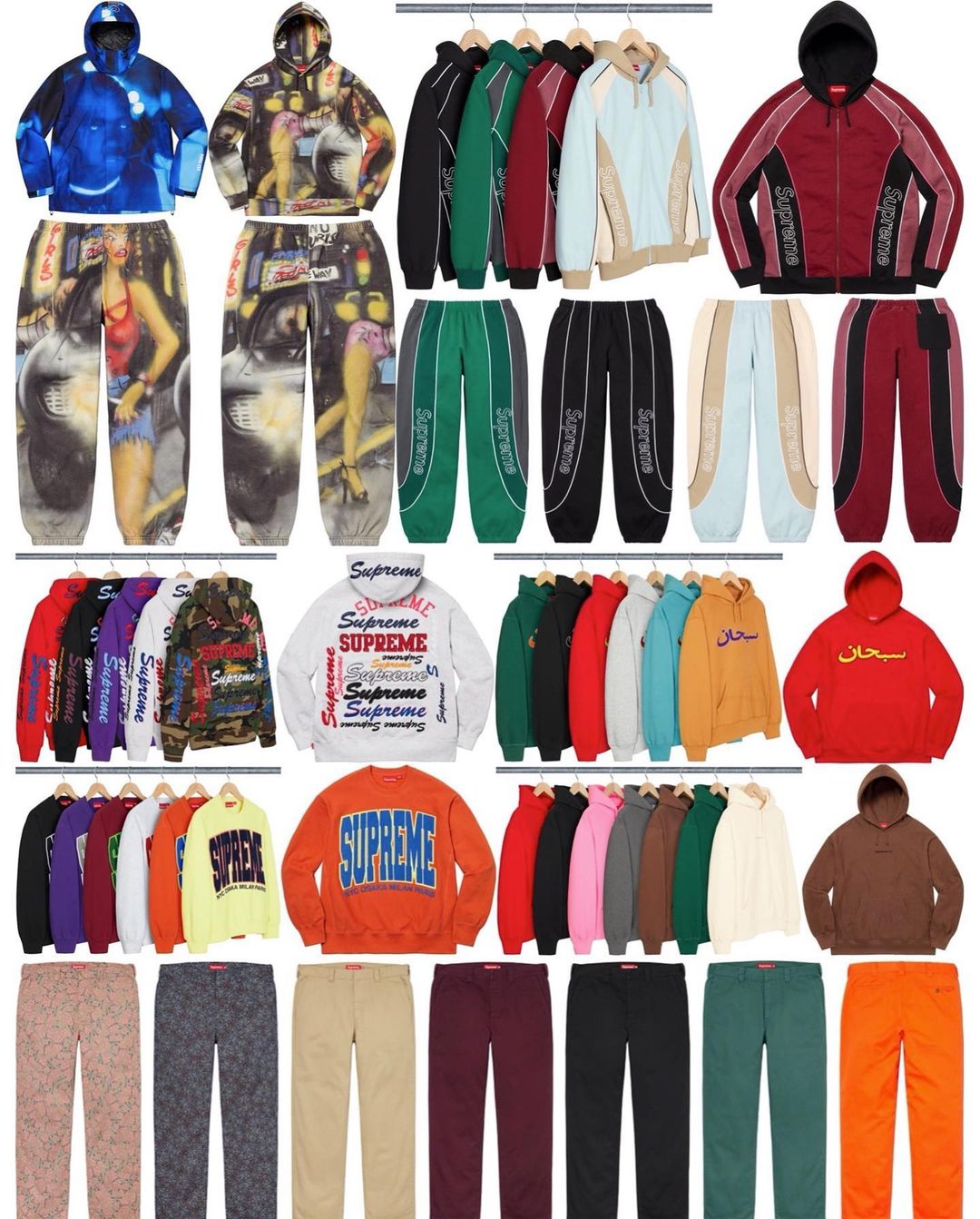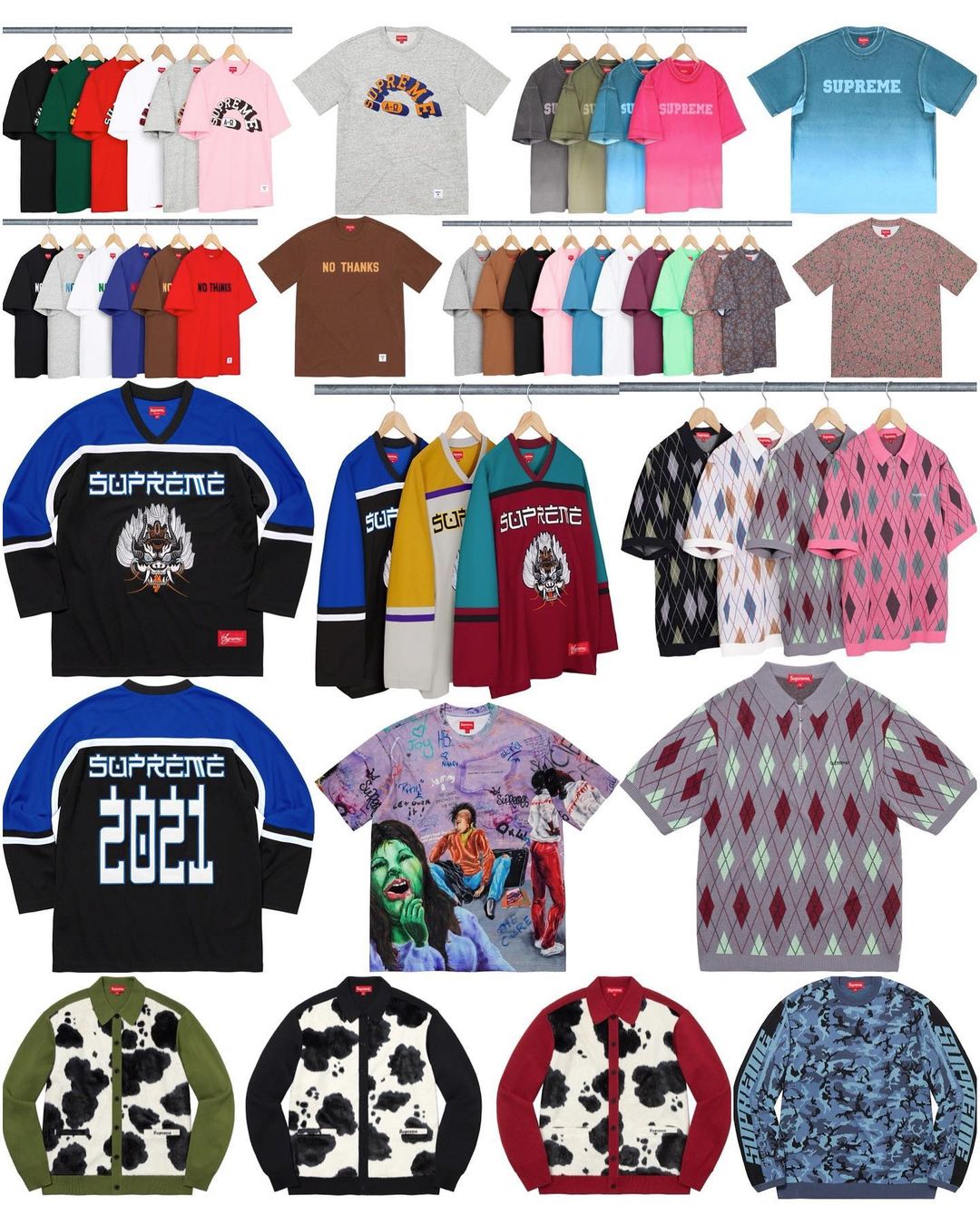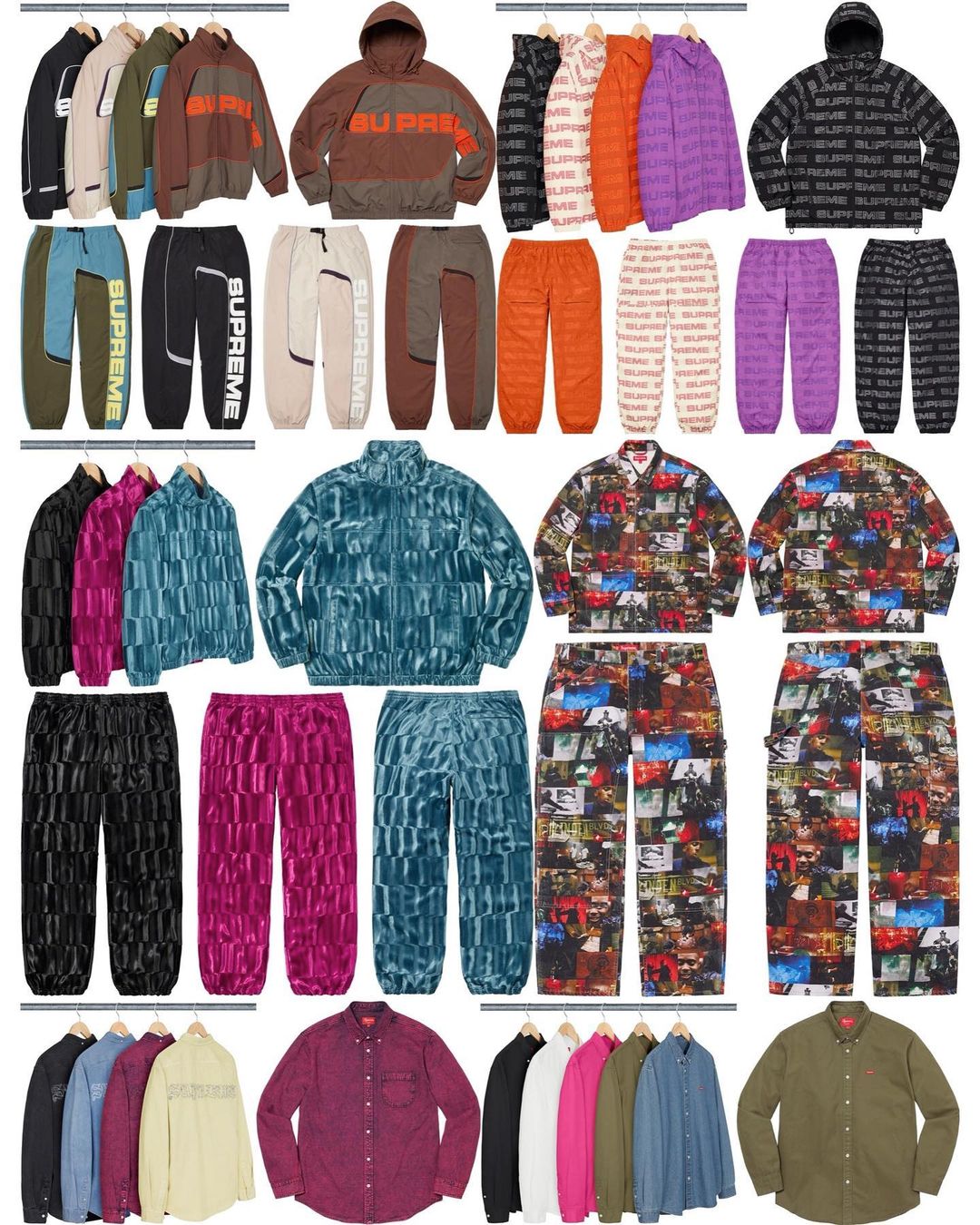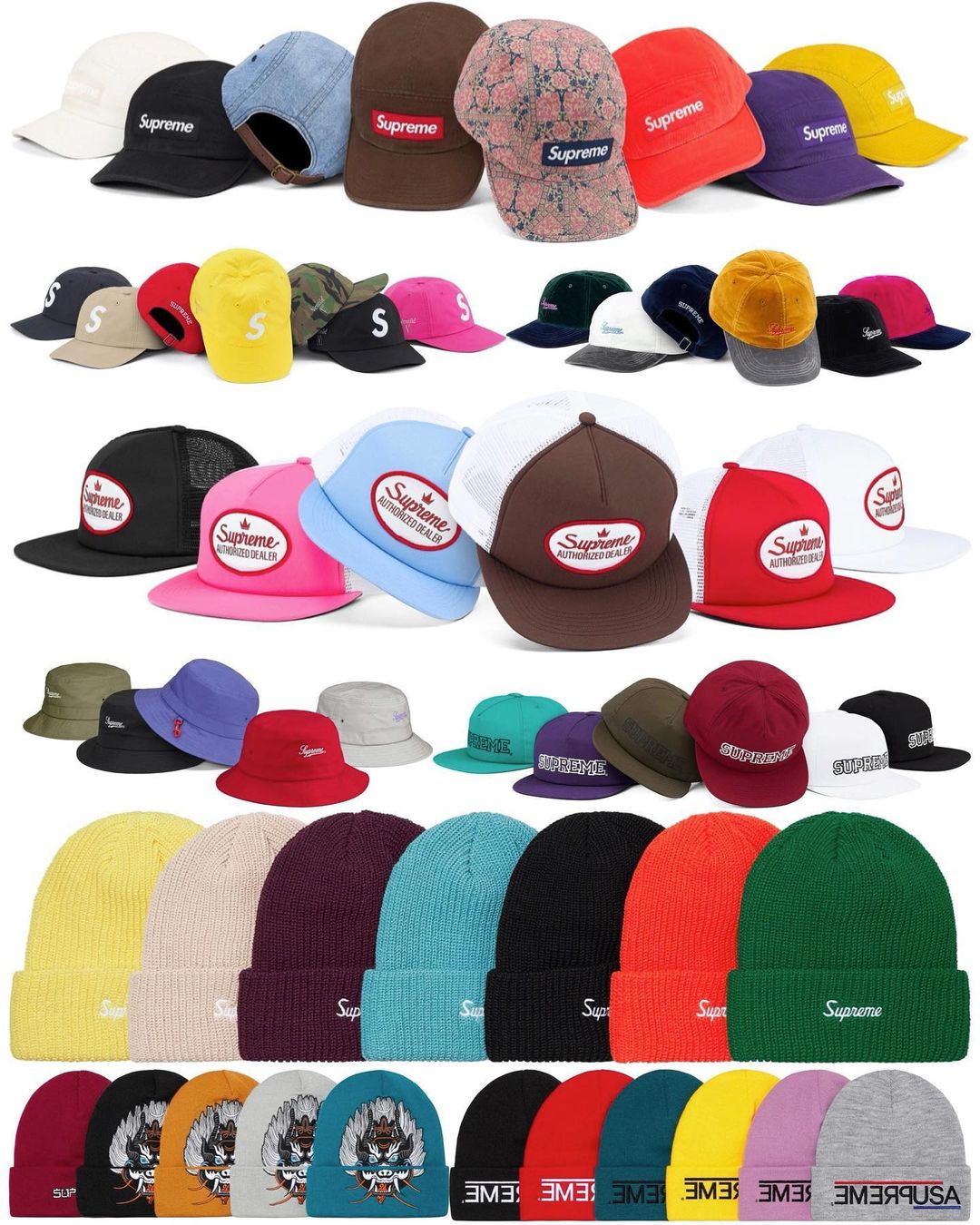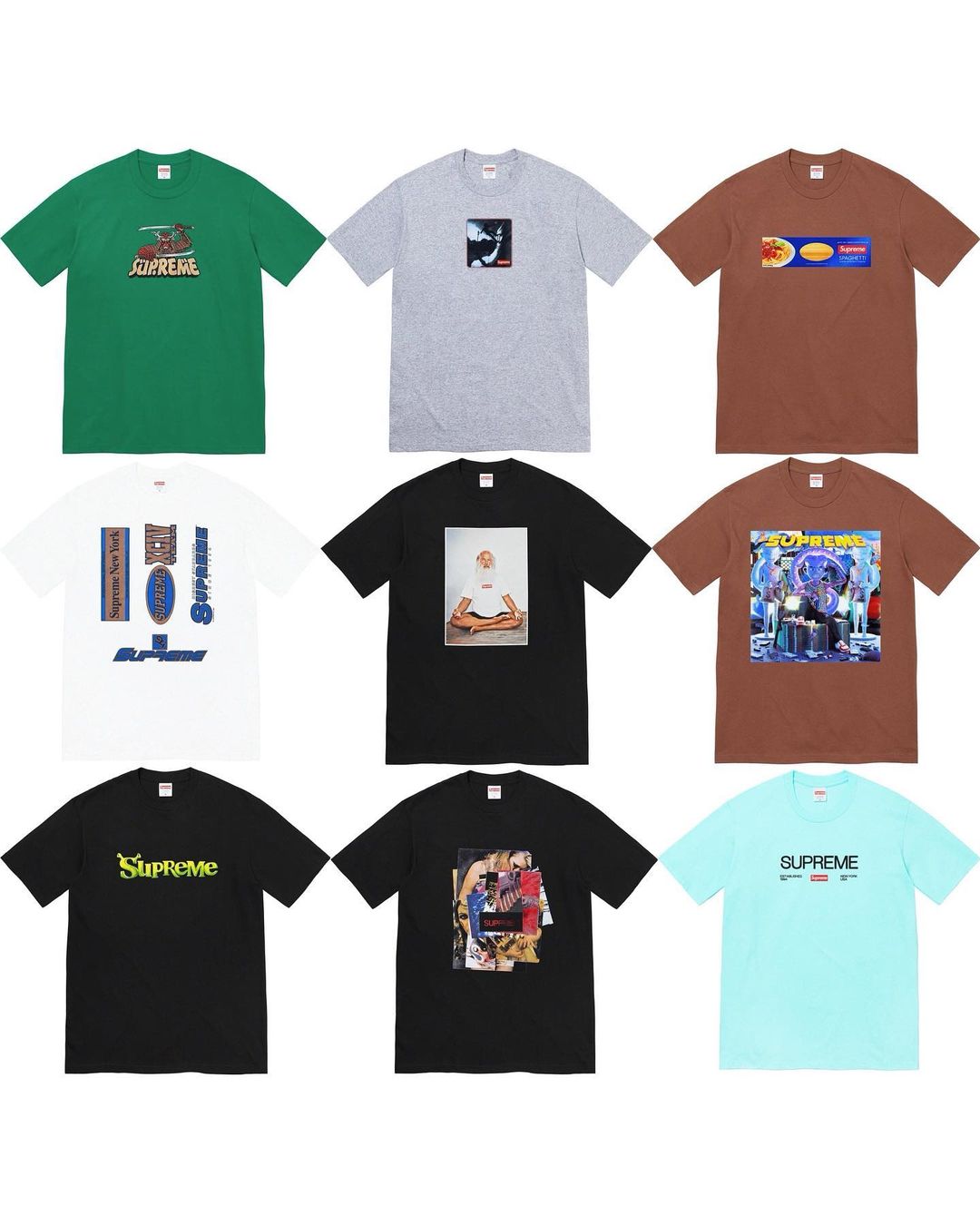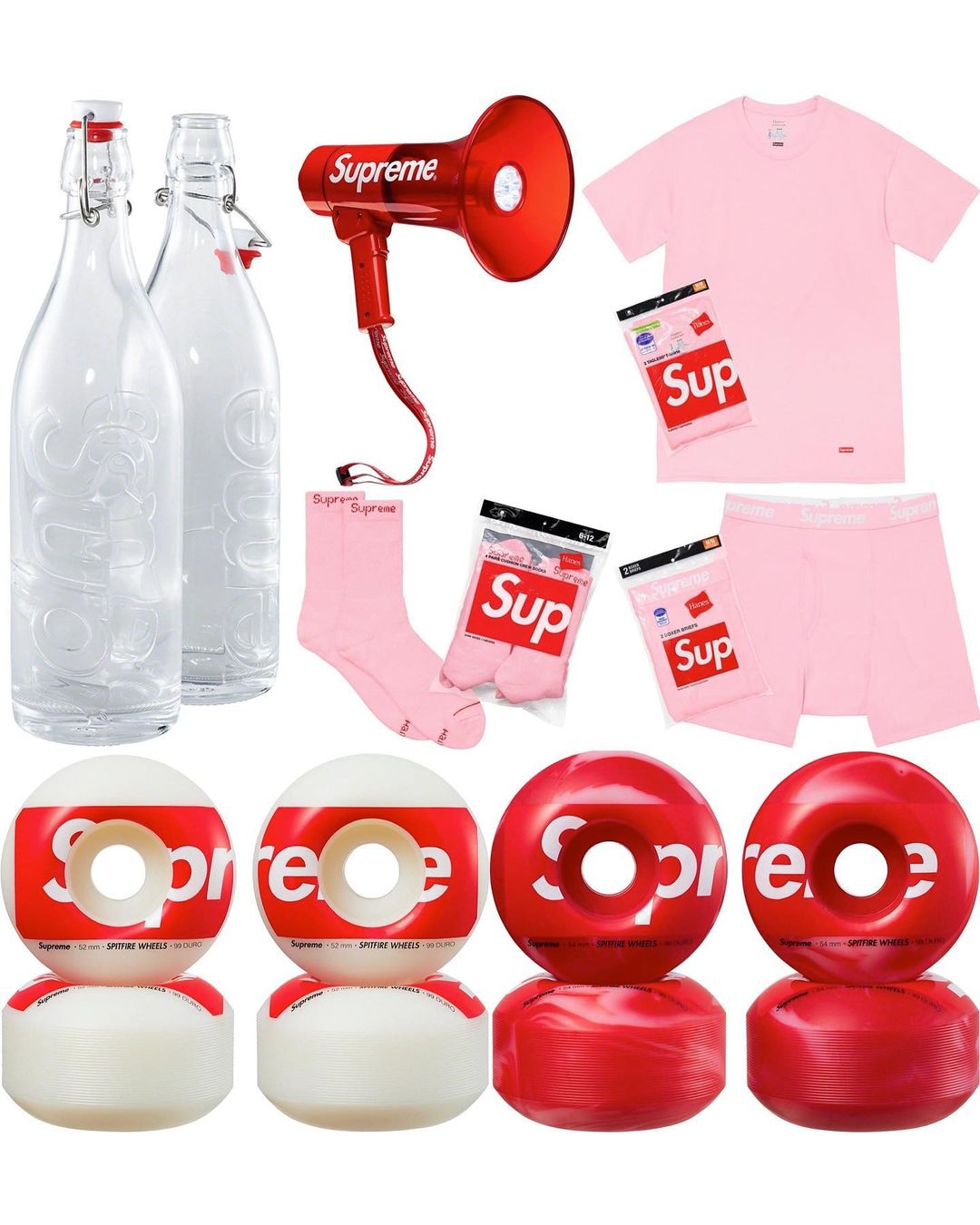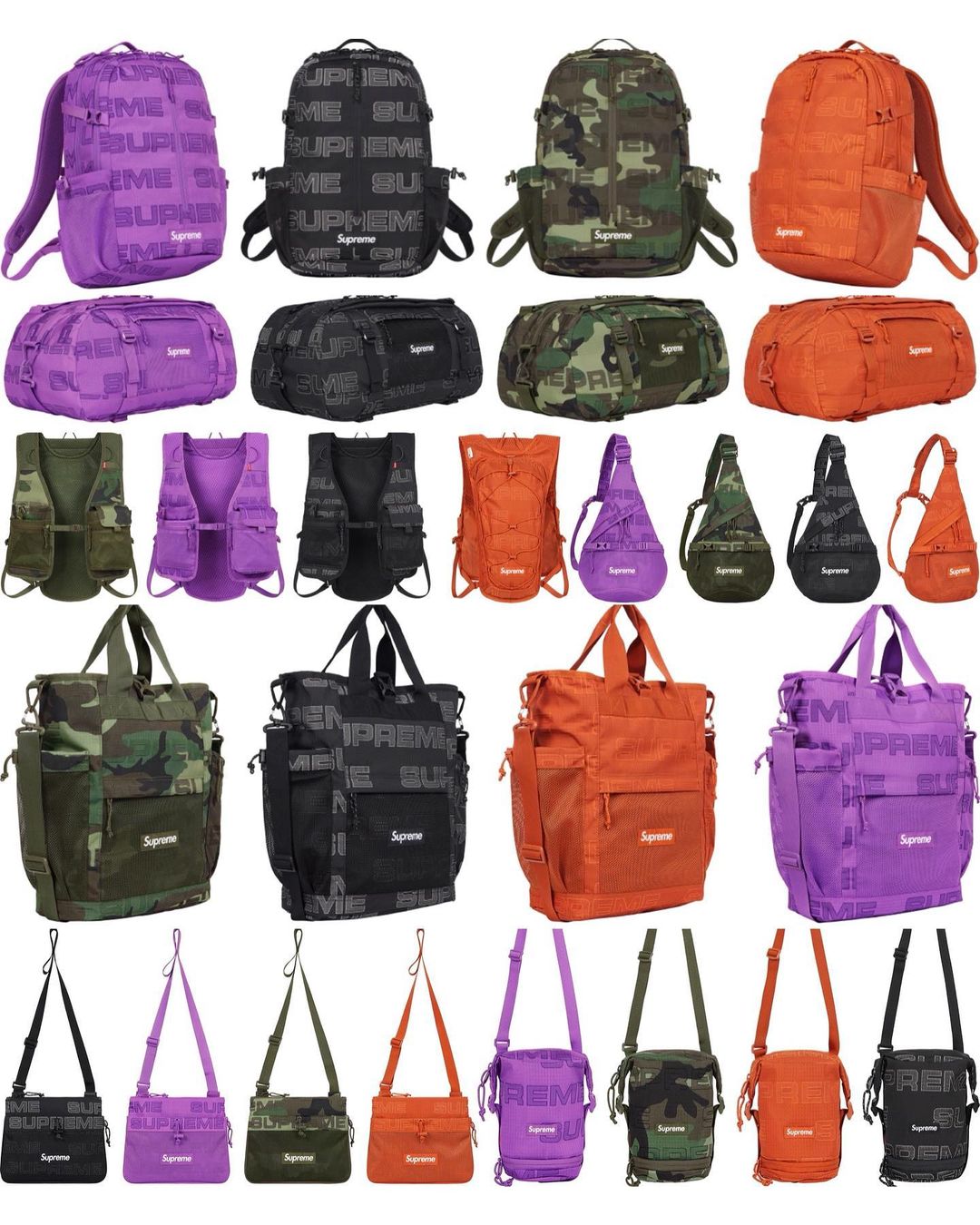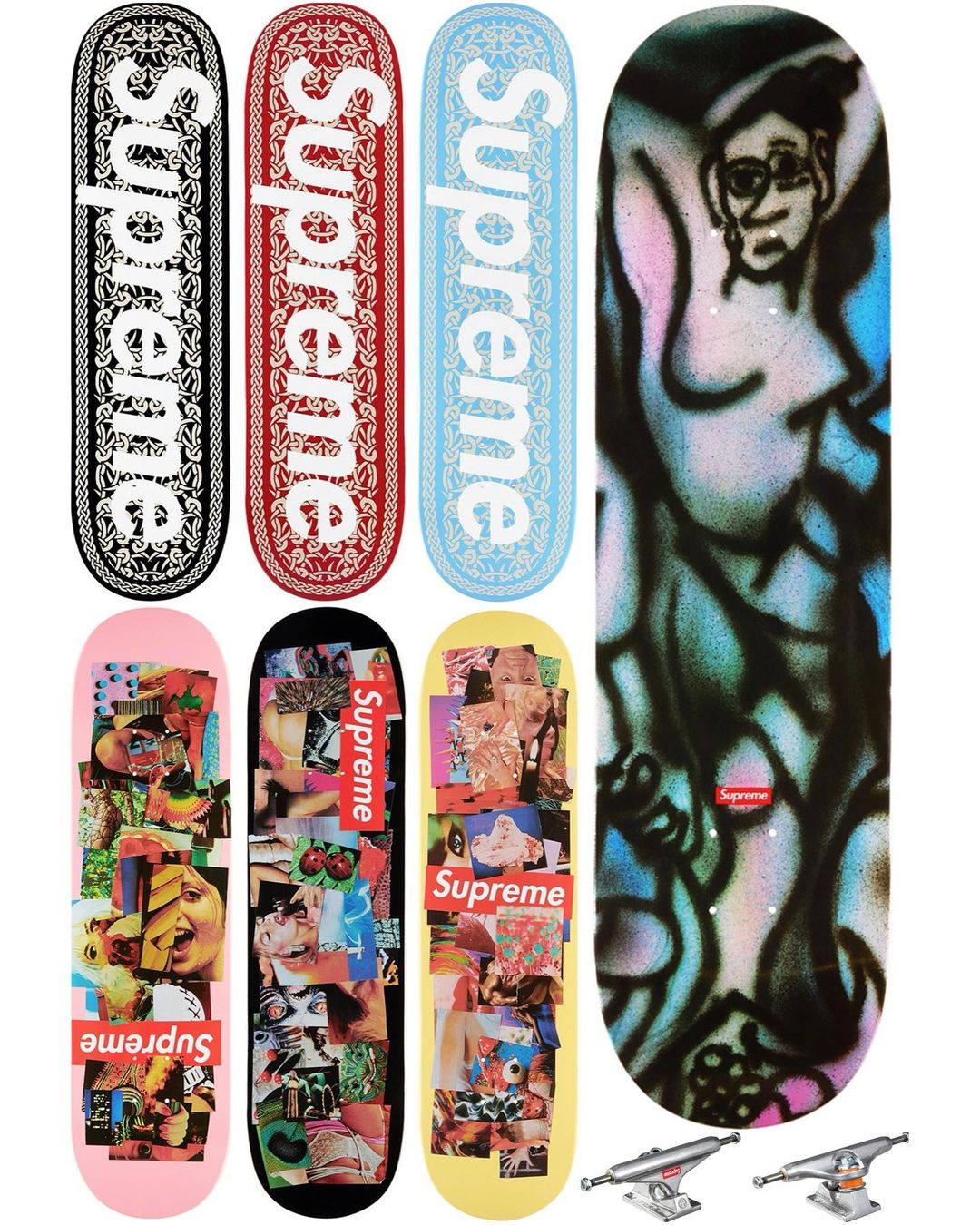 Update 16.08.2021
As planned, Supreme today released the official lookbook for the upcoming Supreme Fall/Winter 2021 collection. The main roles are played by Mathias Sauvageon and Sage Elsesser, who present the Supreme pieces in the best way possible. For this, different patchwork arts, textiles, graphics, colours and other inspiring aspects were used again, led by a strong focus on music, artistic masterpieces and collabos.
A highlight from the upcoming Supreme collection is the collaboration with the New York Yankees, which comes together in a 700-fill GORE-TEX jacket. Other art-oriented styles such as sweatshirt, sweatpants and knit top with artwork by Lady Pink and Christopher Wool artwork adorn Work Jacket, Pants and Shirts.
Supreme has also created other music-inspired pieces. These include a GORE-TEX shell jacket celebrating Nas and DMX, a tee with Rick Rubin's photo and a denim jacket and jeans with prints by John Coltranes. Lastly, the collection is rounded off by James O'Barr's classic comic "The Crow" on a Schott Perfecto Jacket as well as numerous accessories.
You can look forward to regular stuff from Supreme again. Week 1 starts this week, August 19th and in Japan on August 21st. If you didn't manage to get your pieces, you should take a look at StockX. Many items end up there shortly after their release.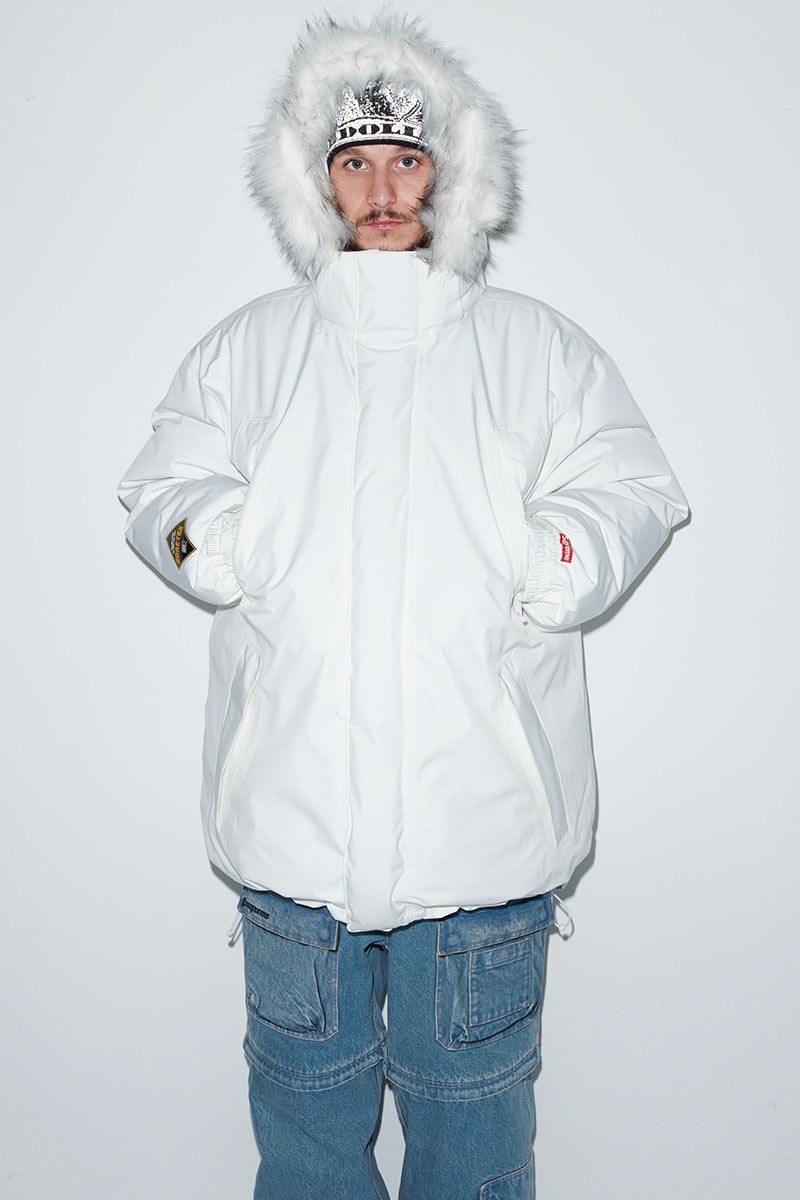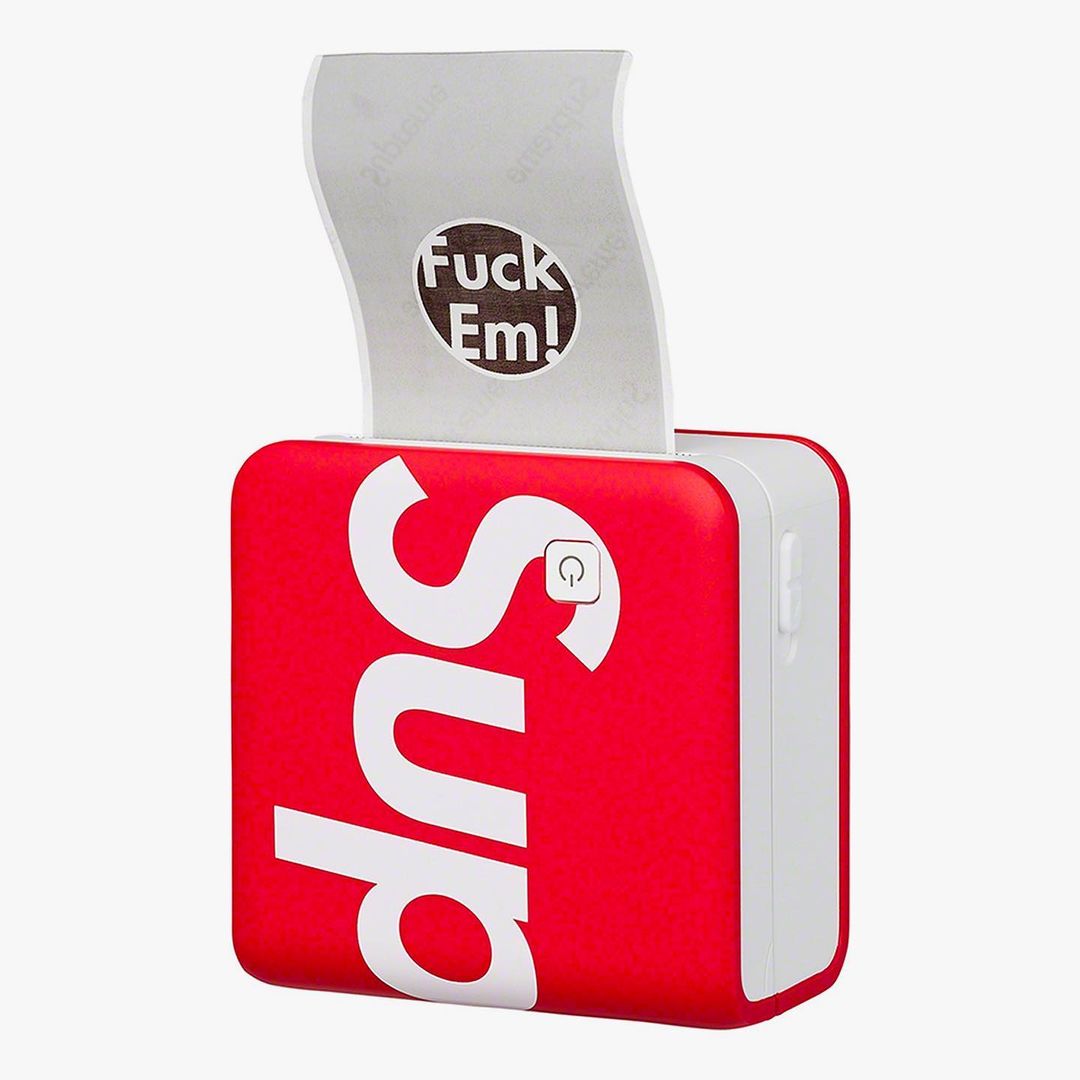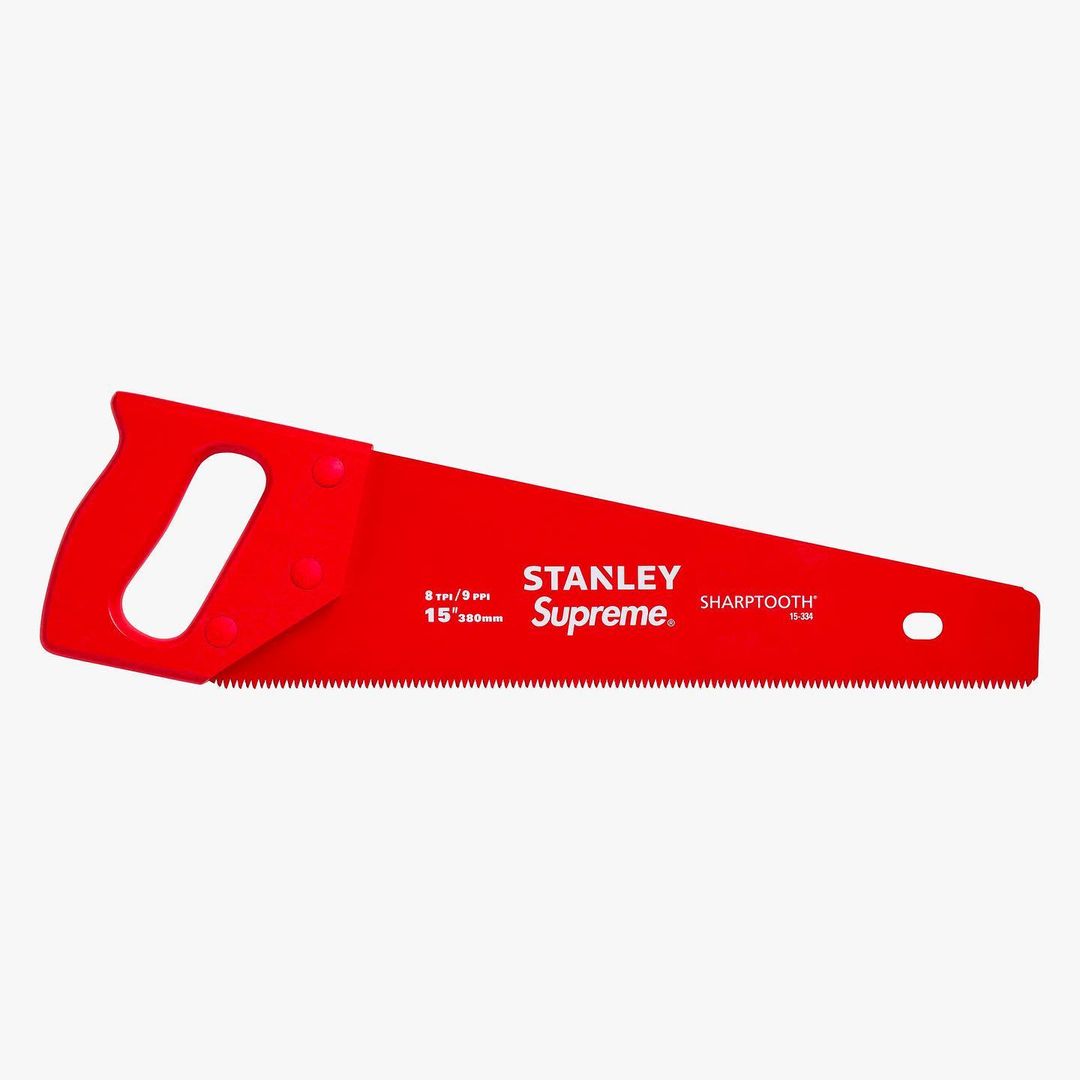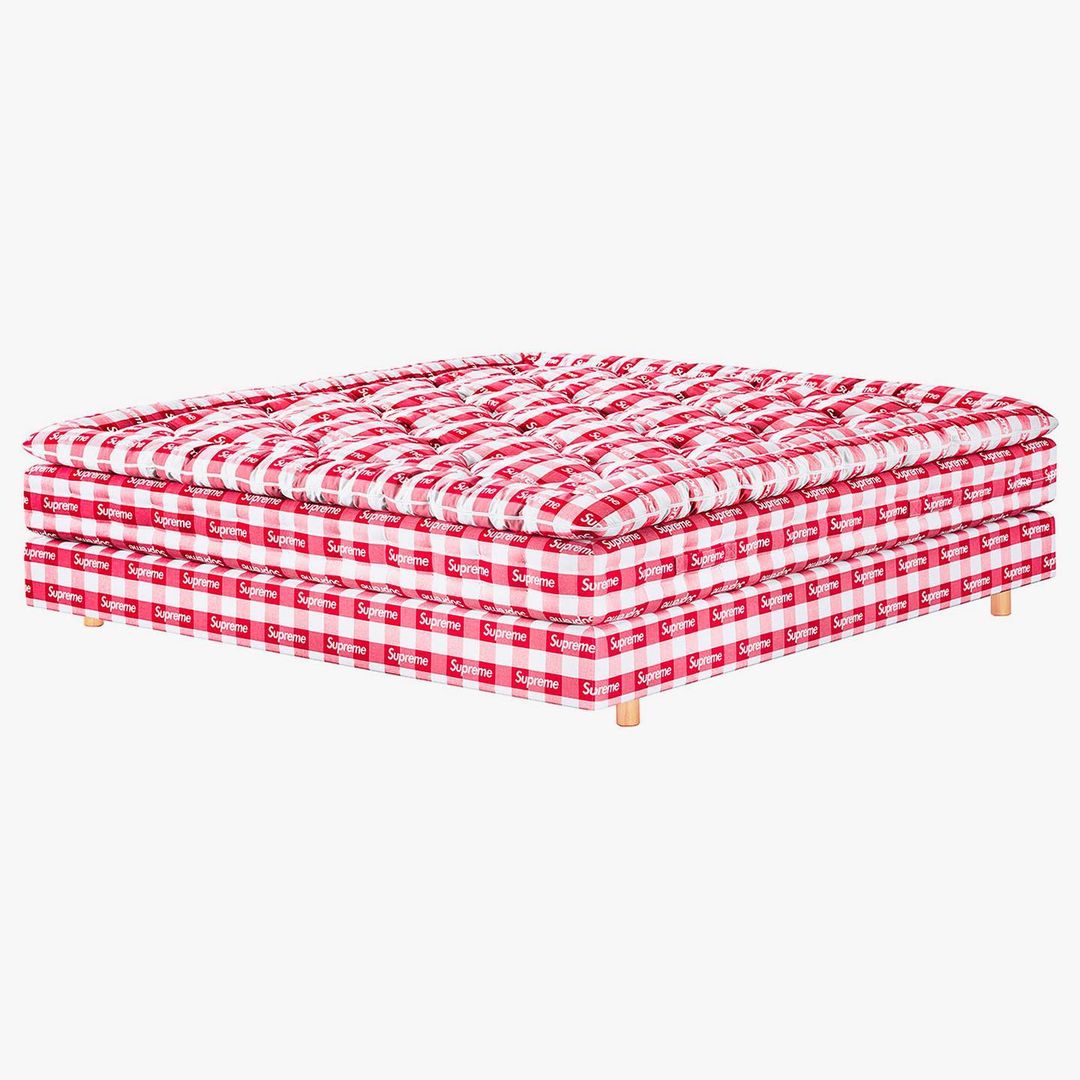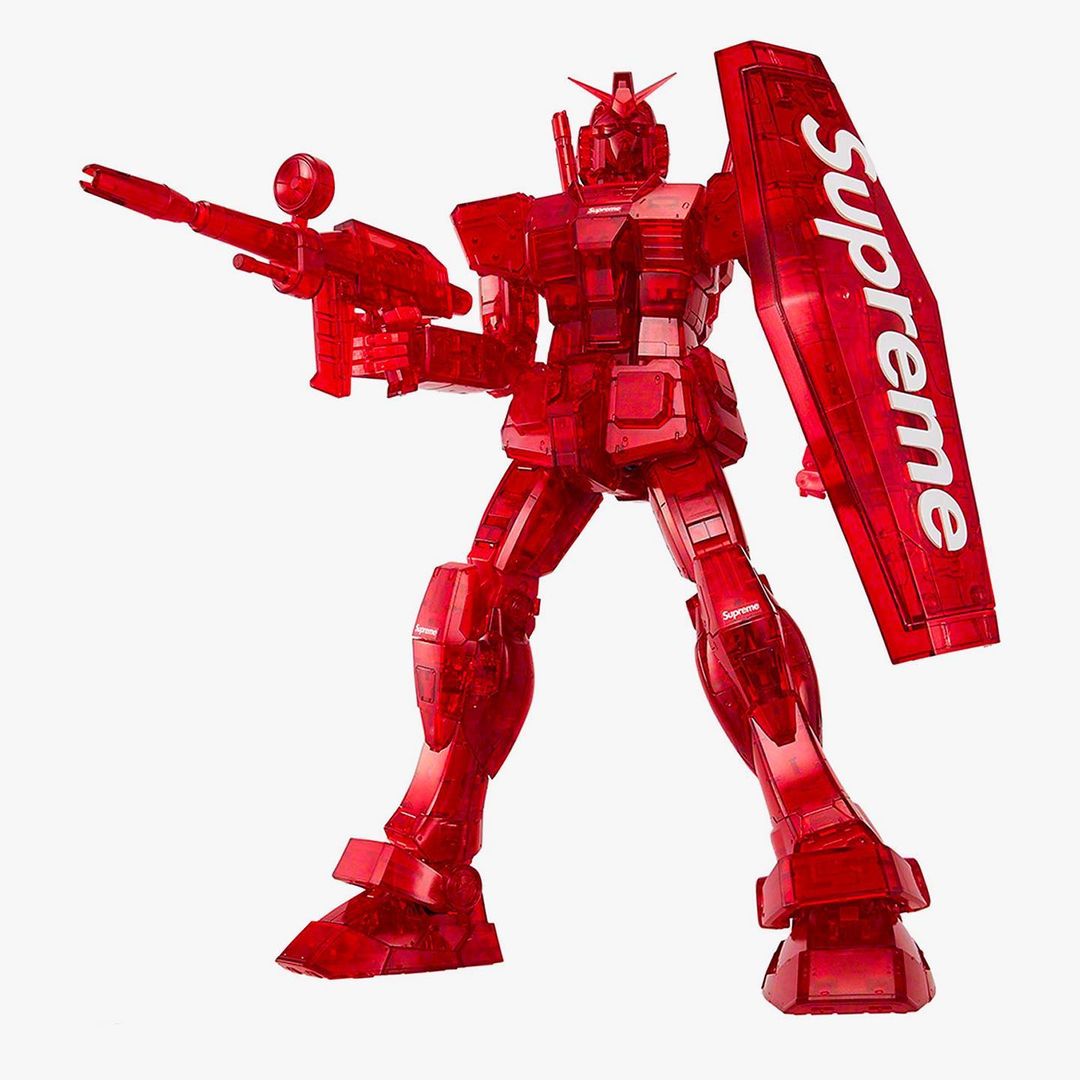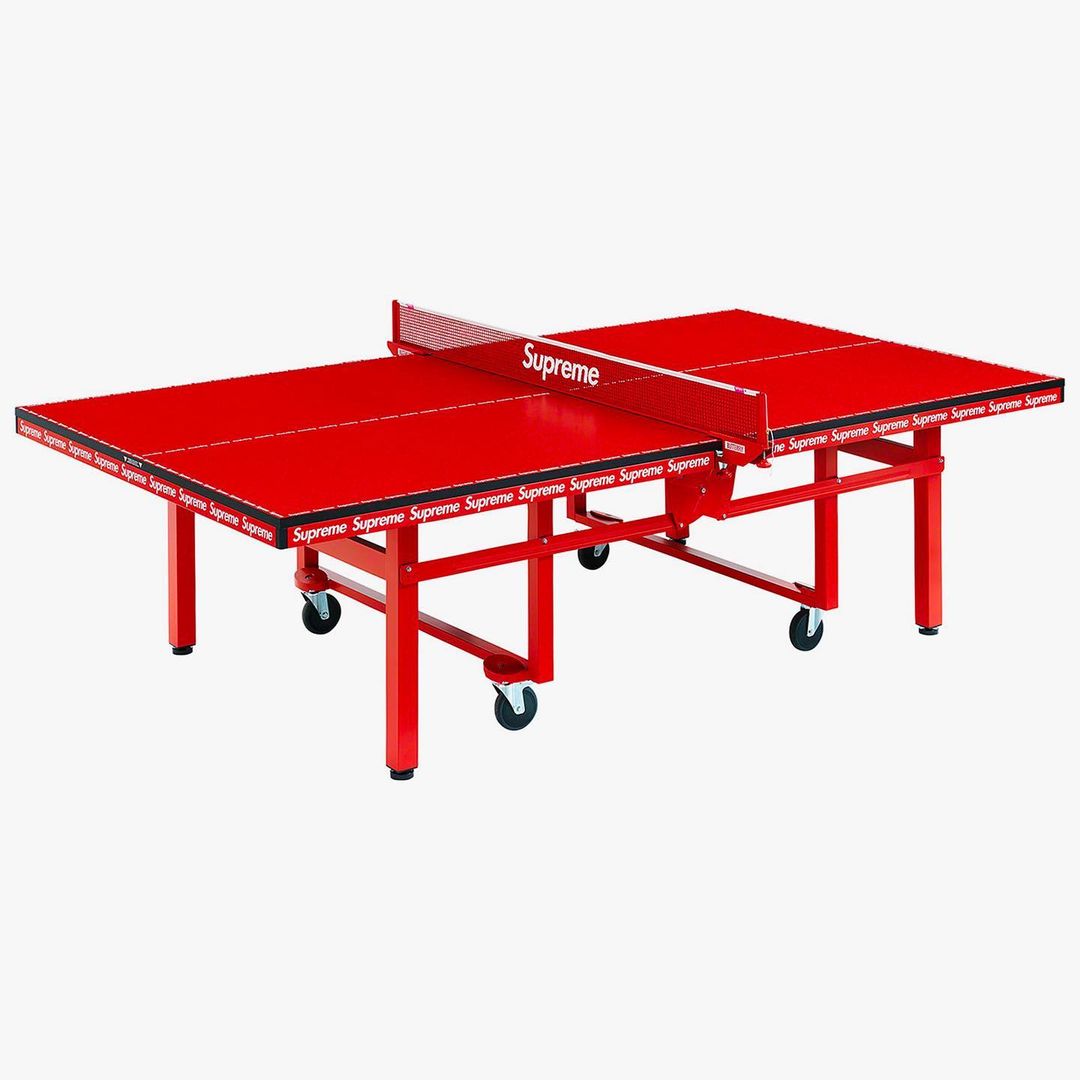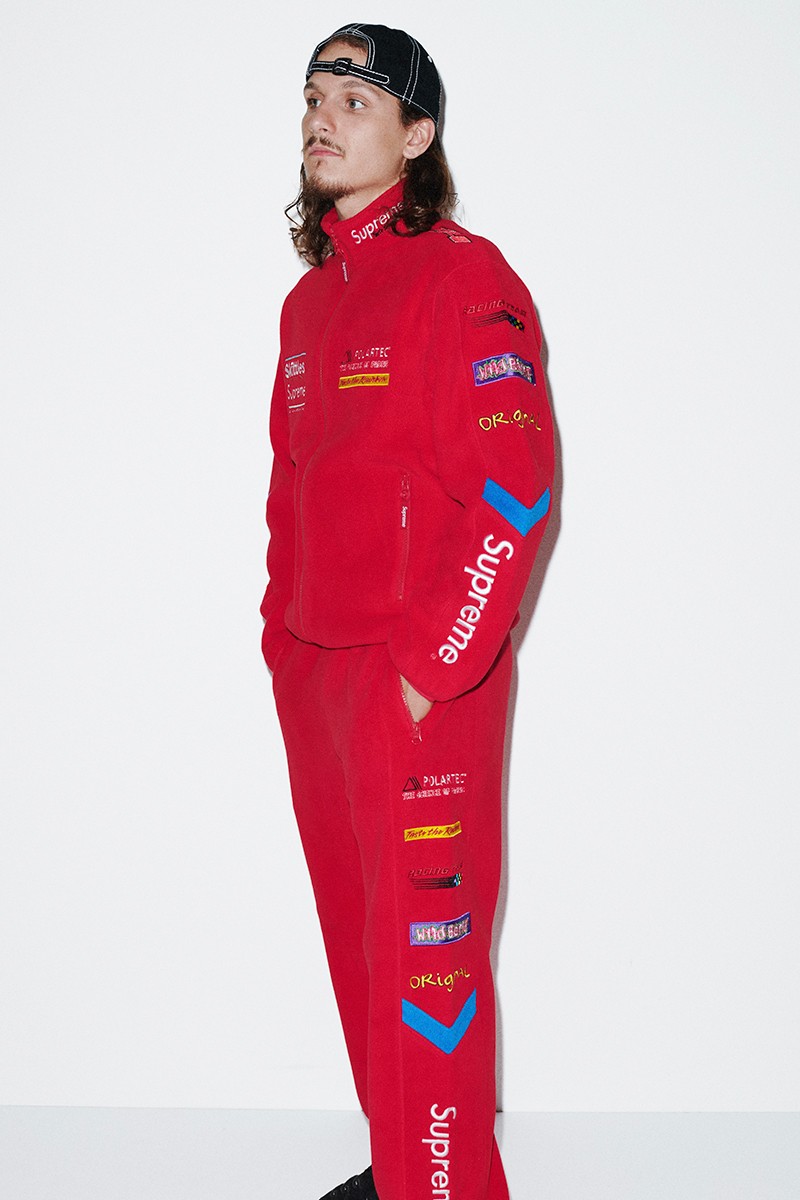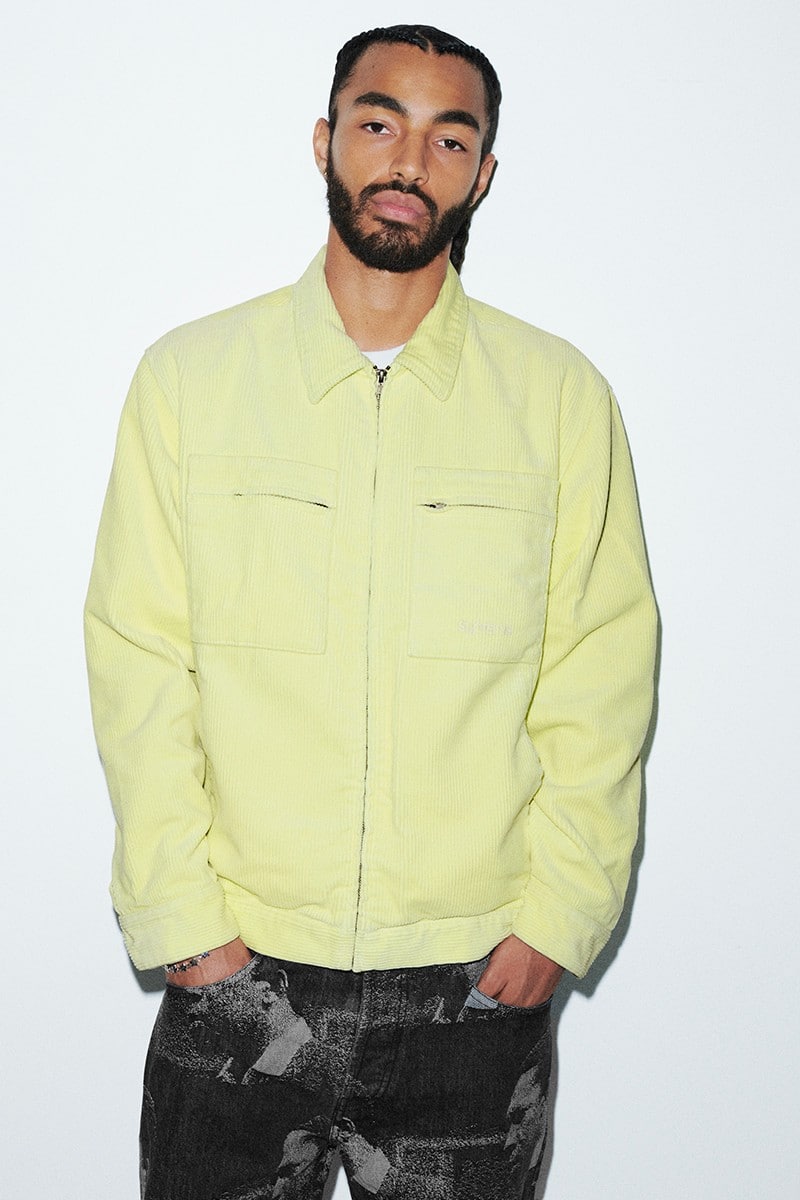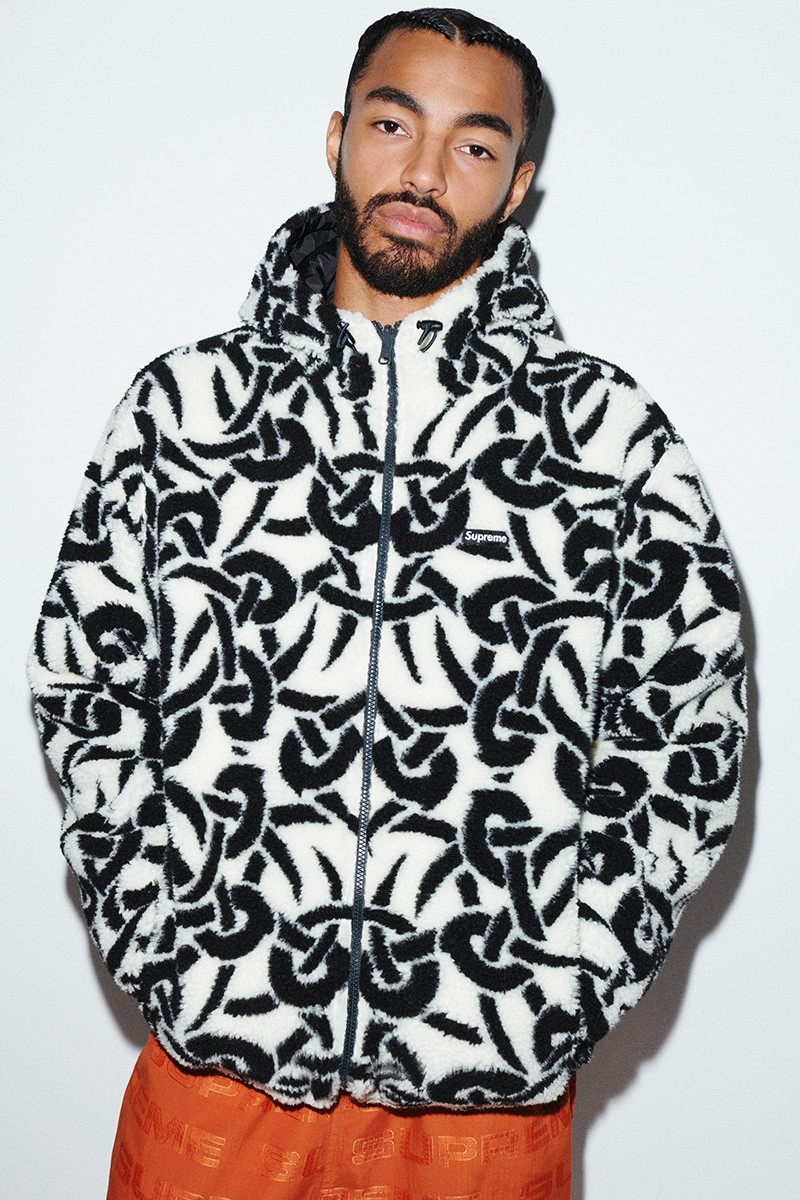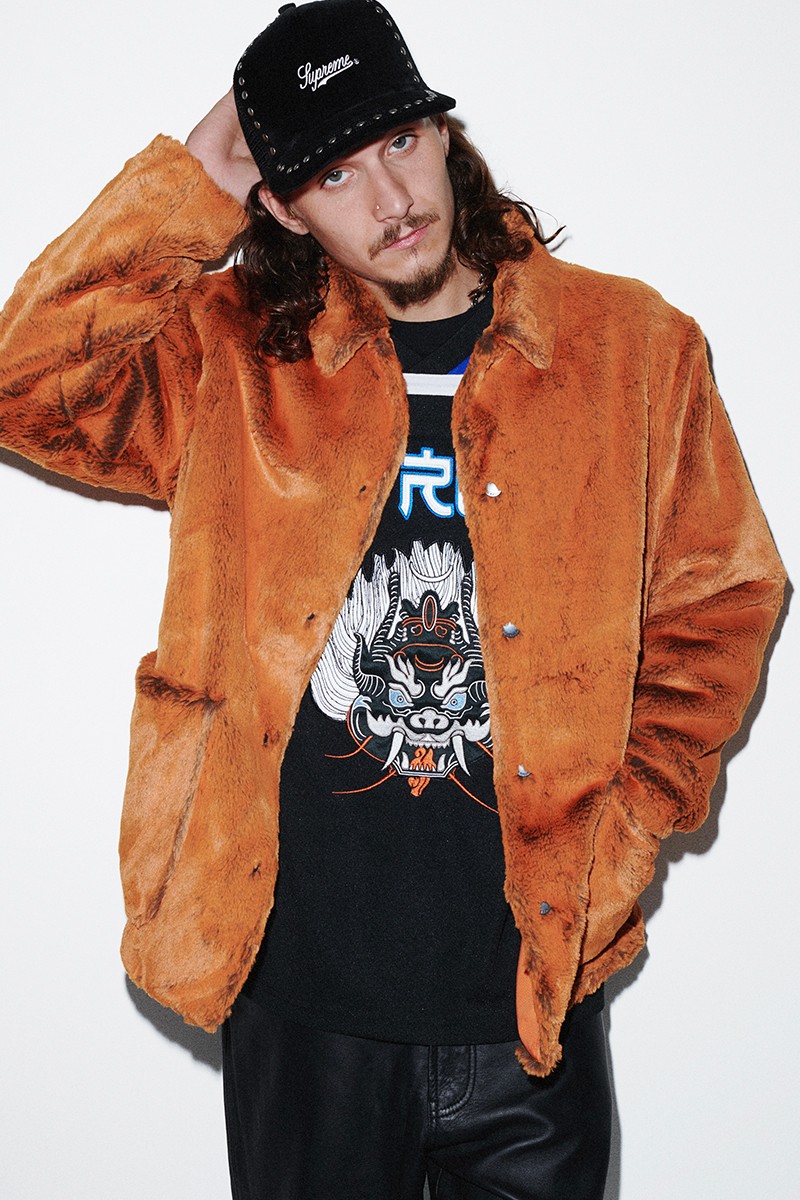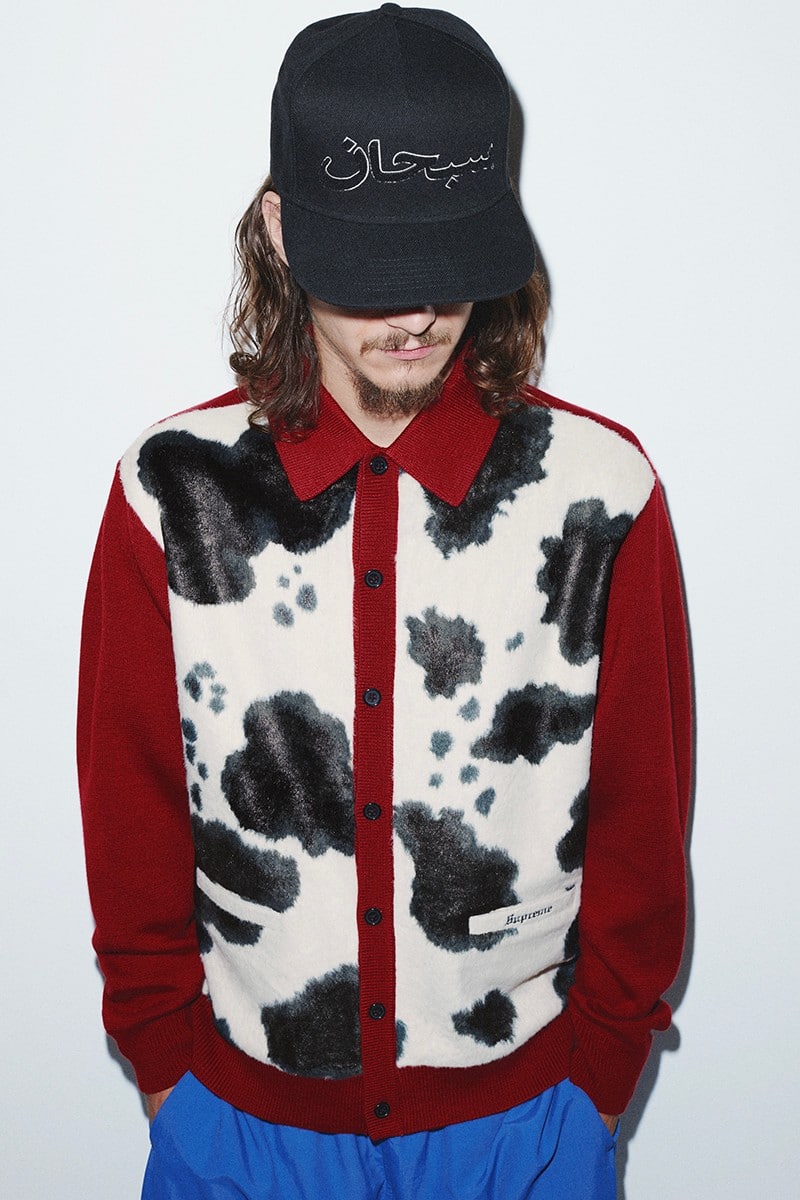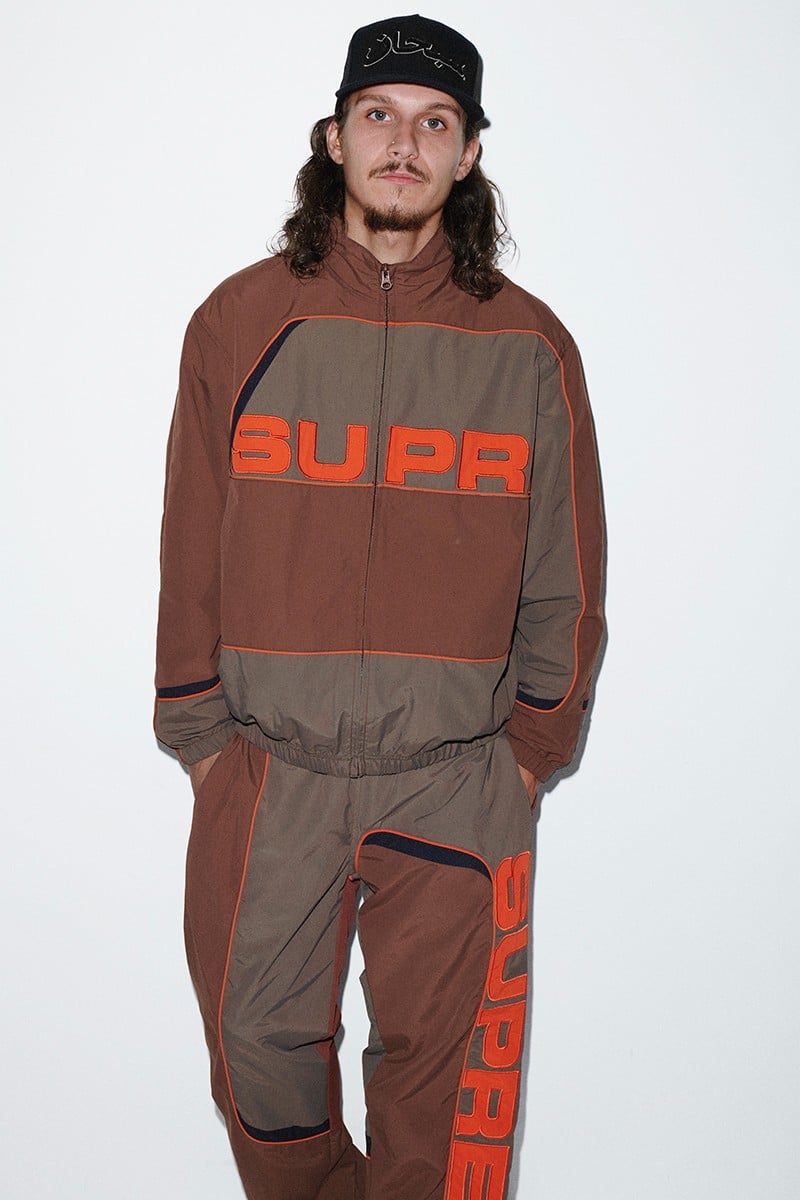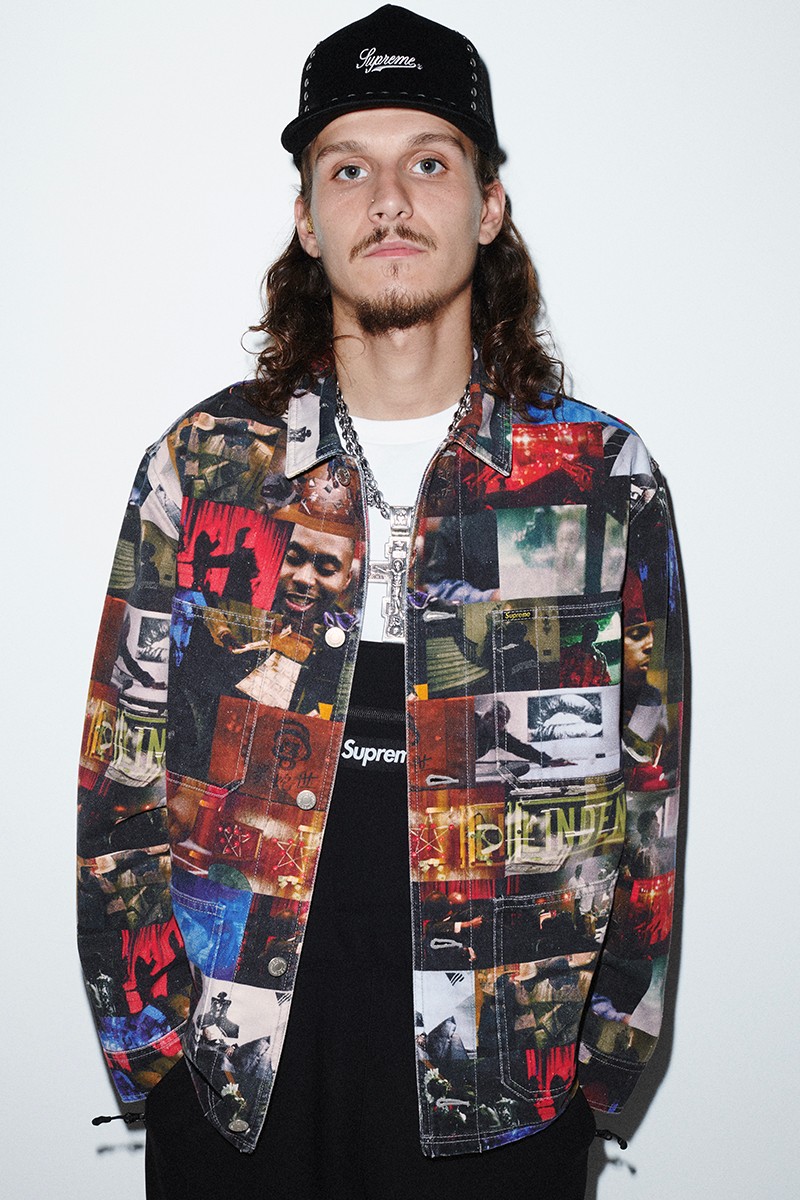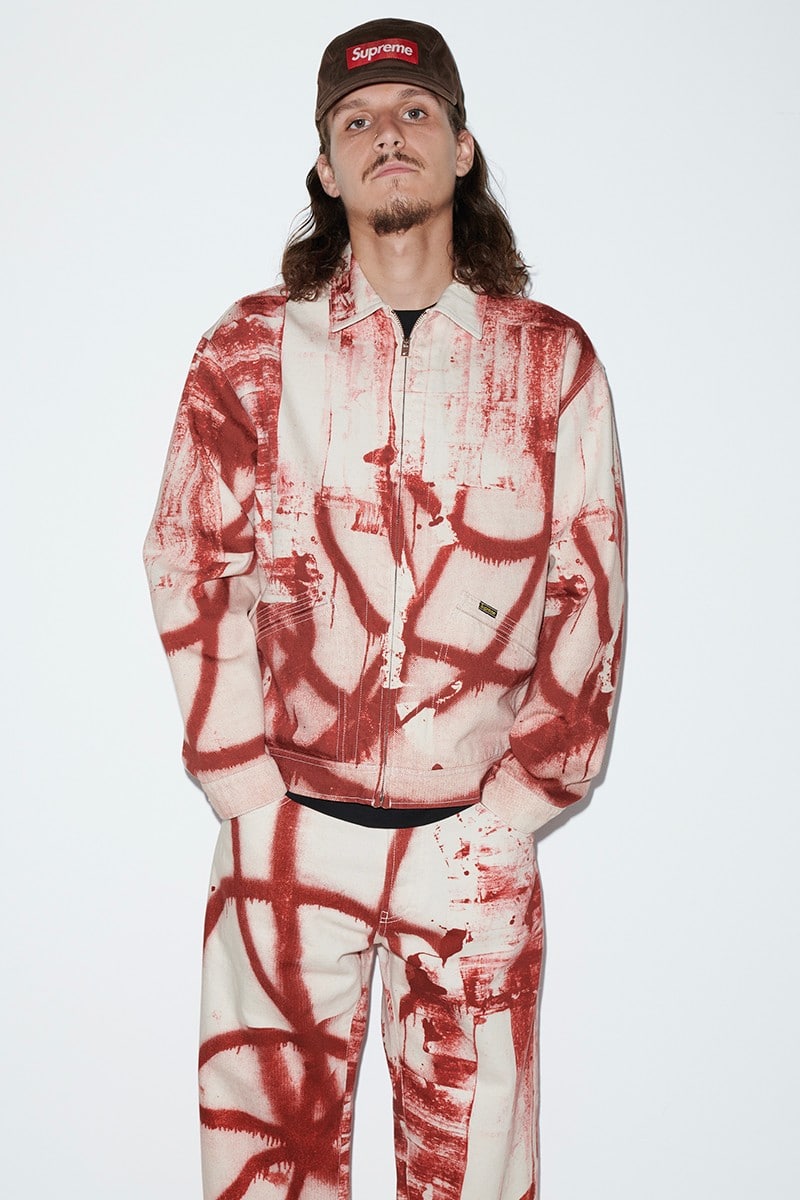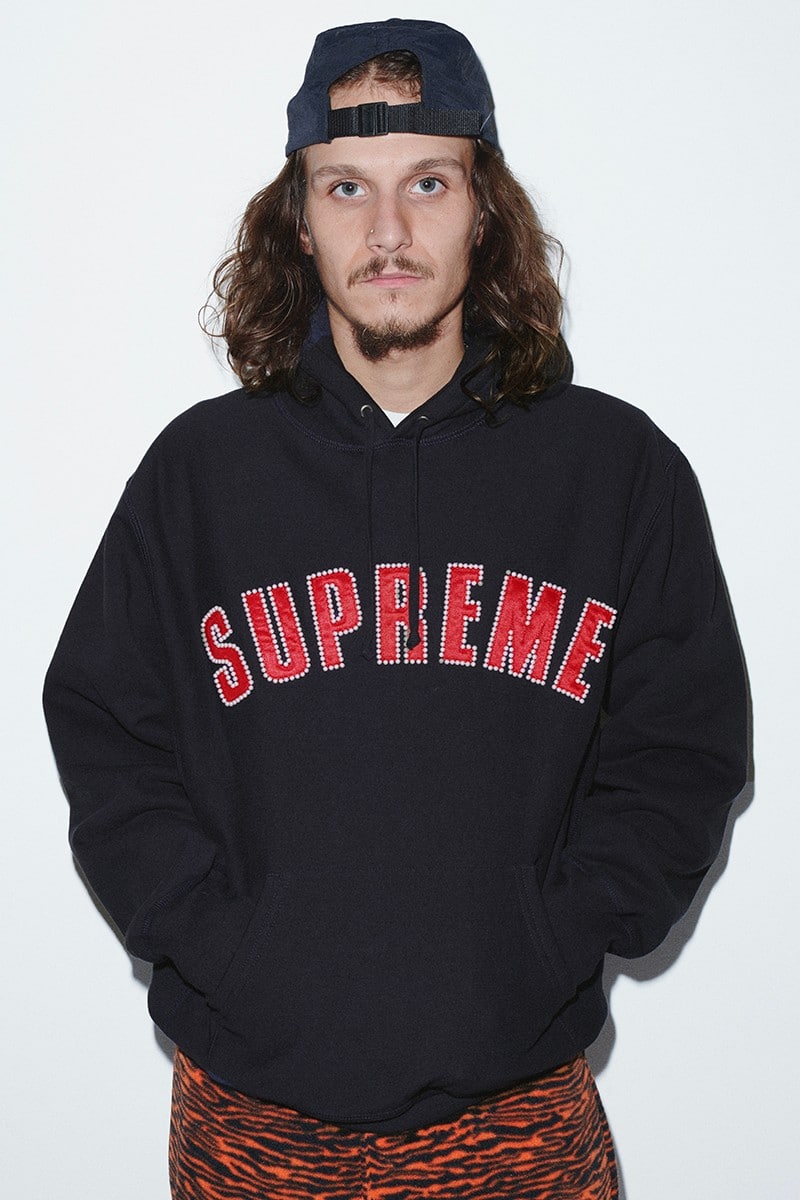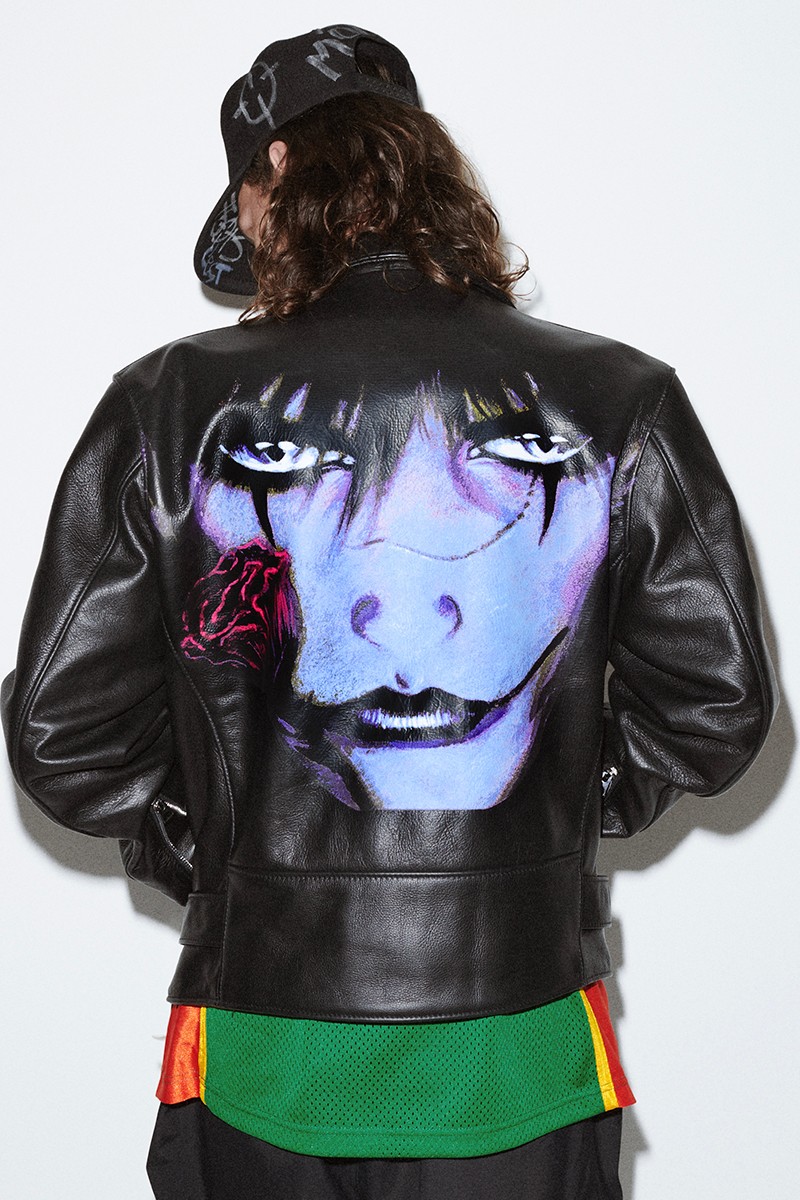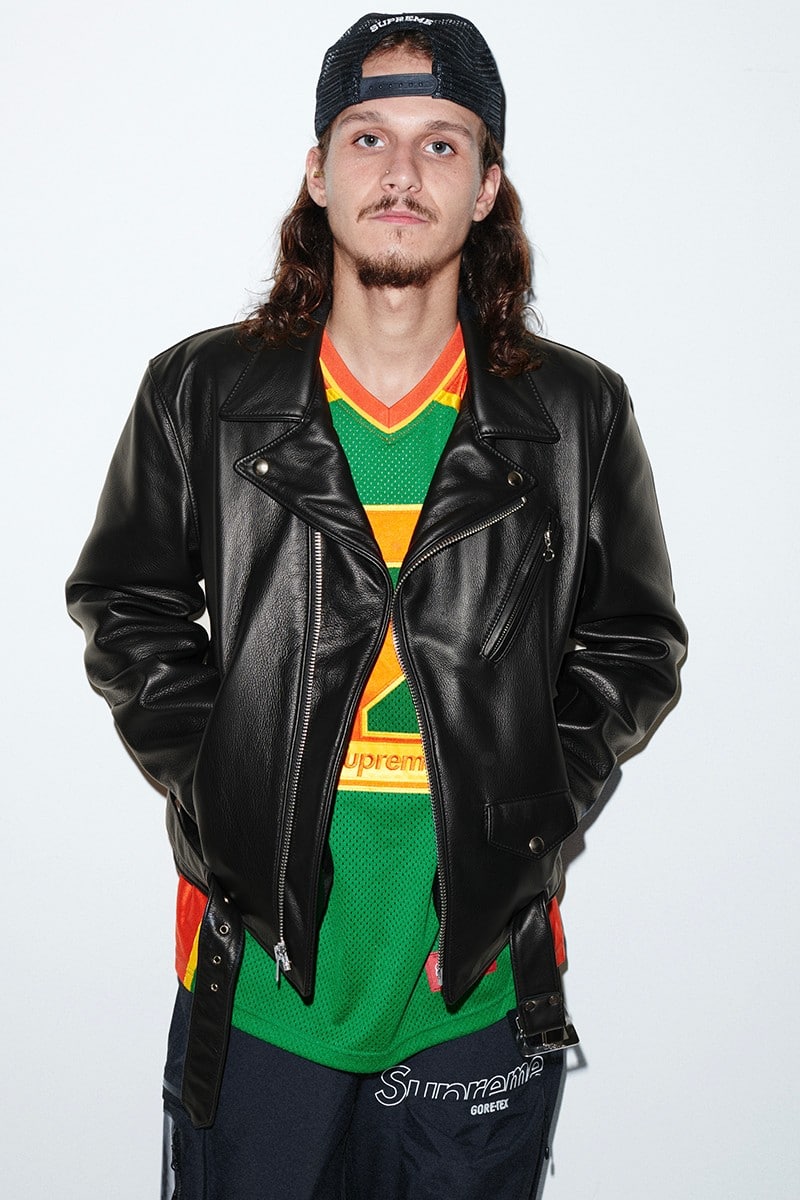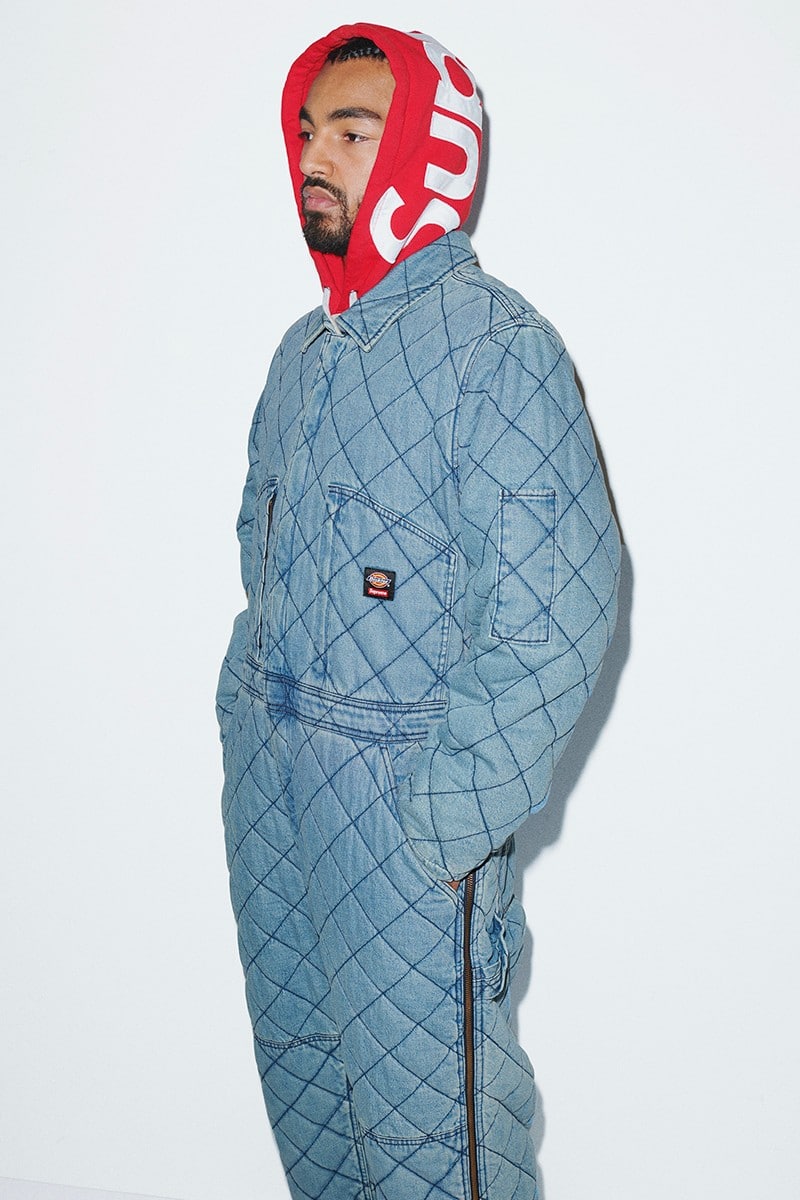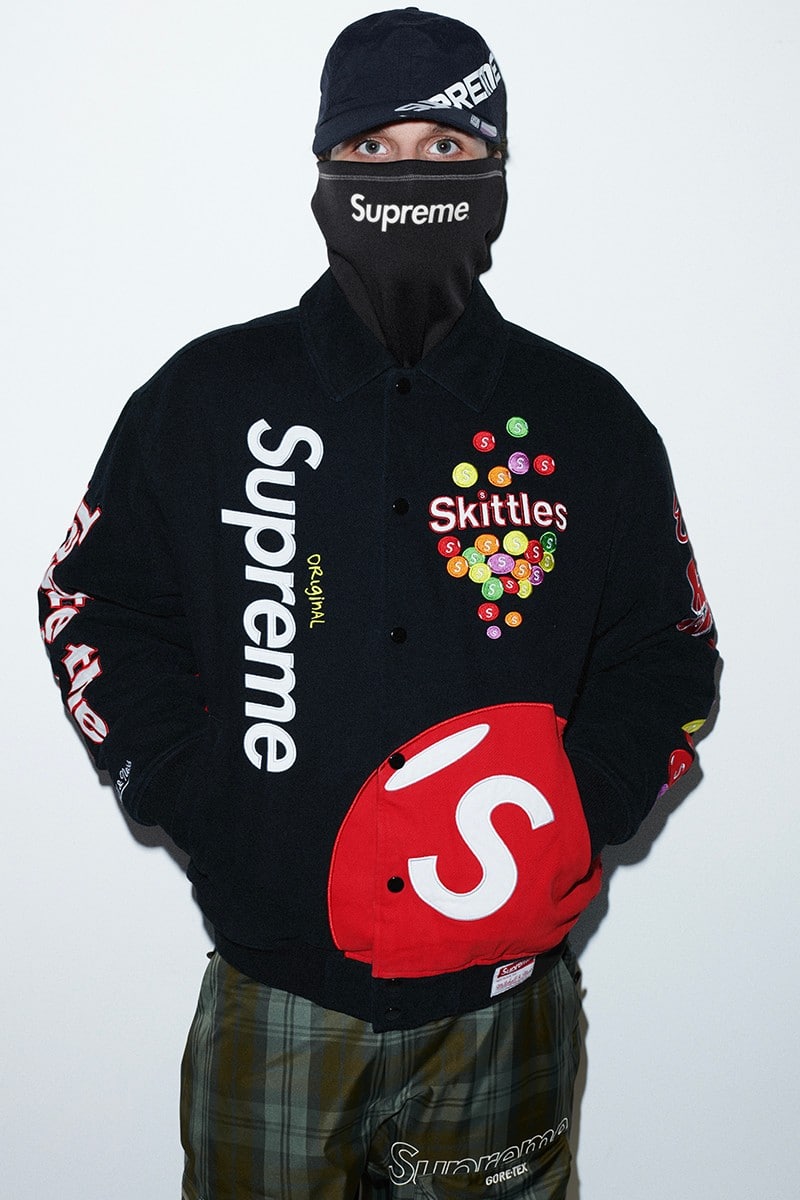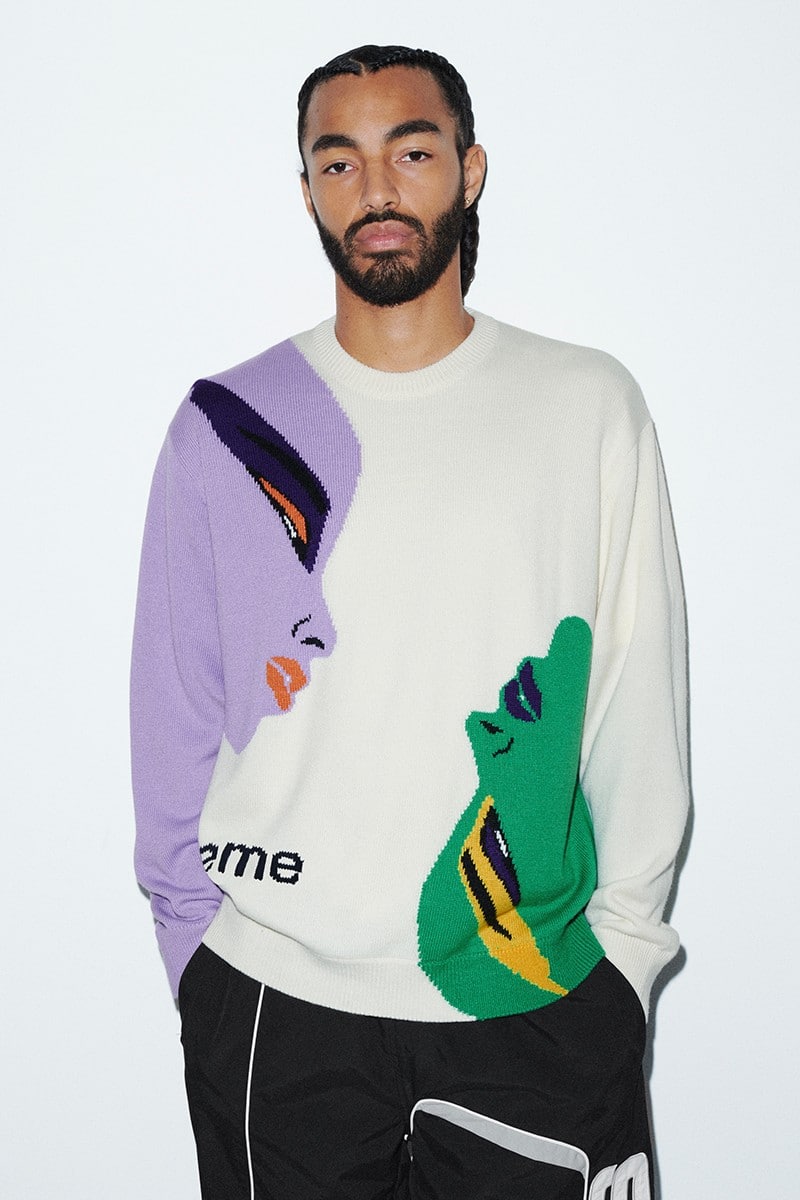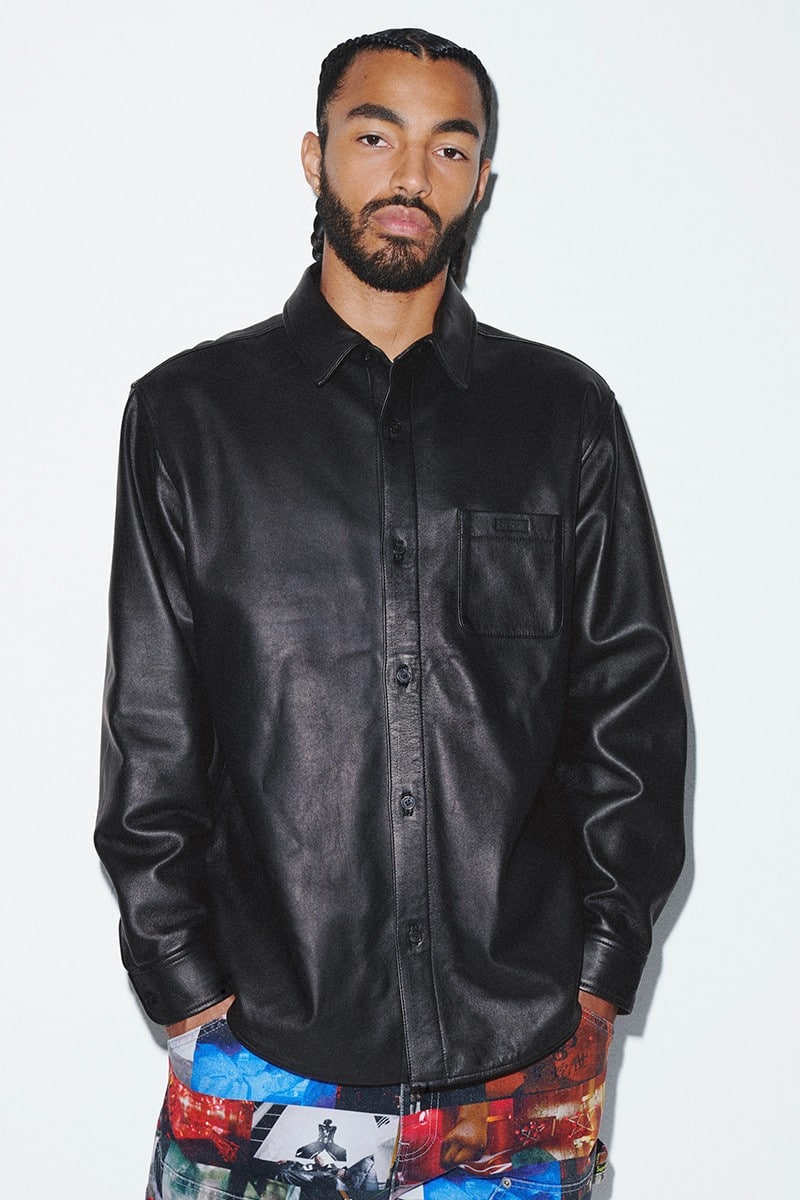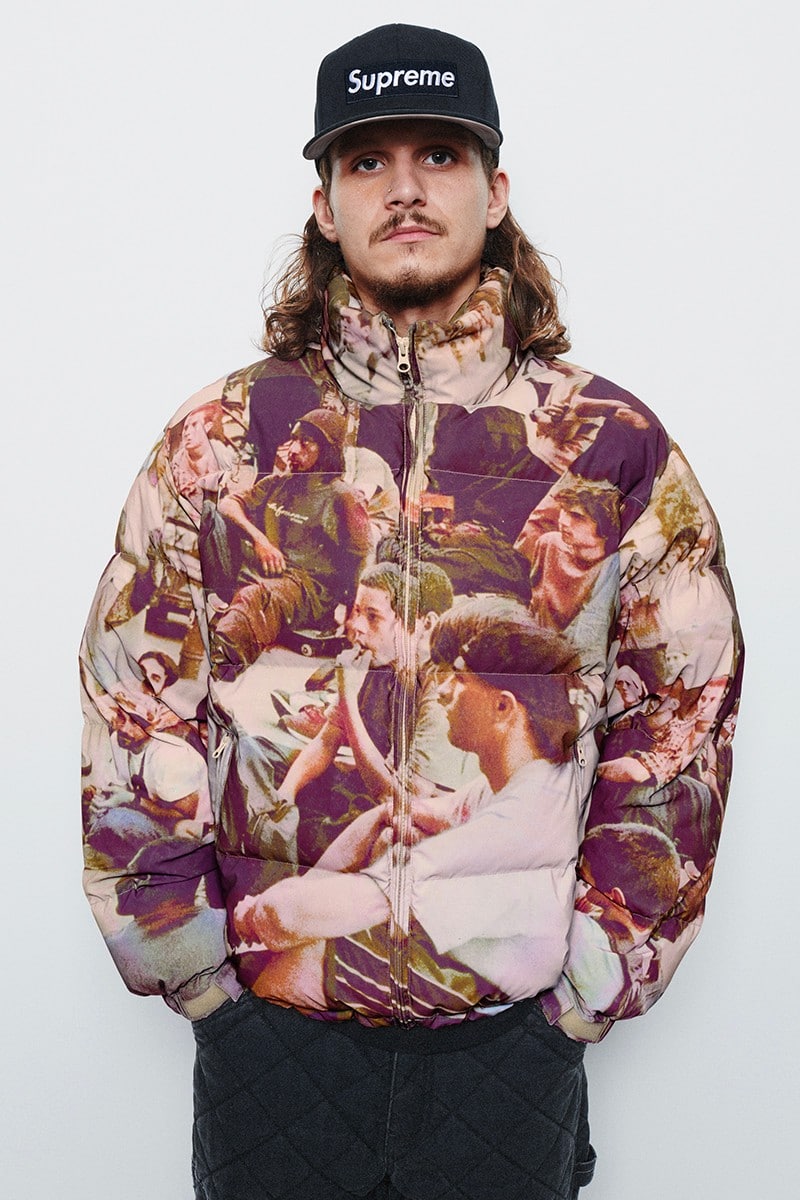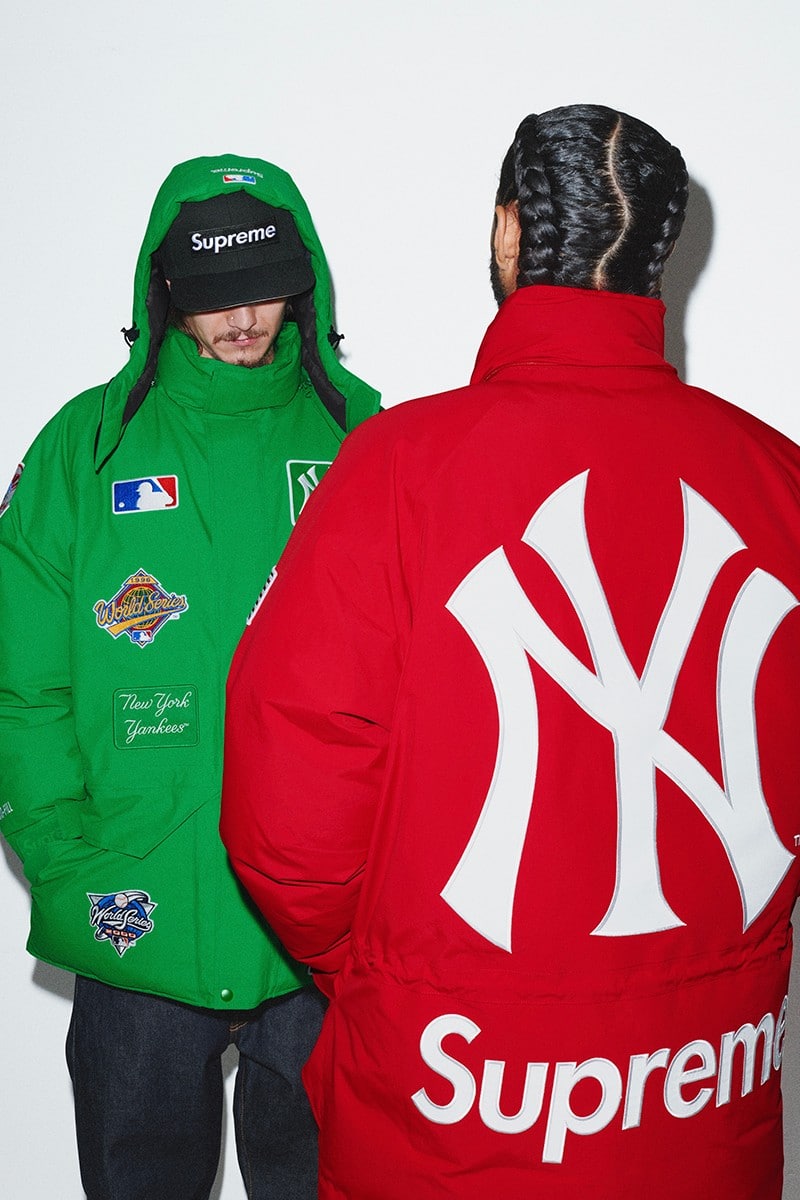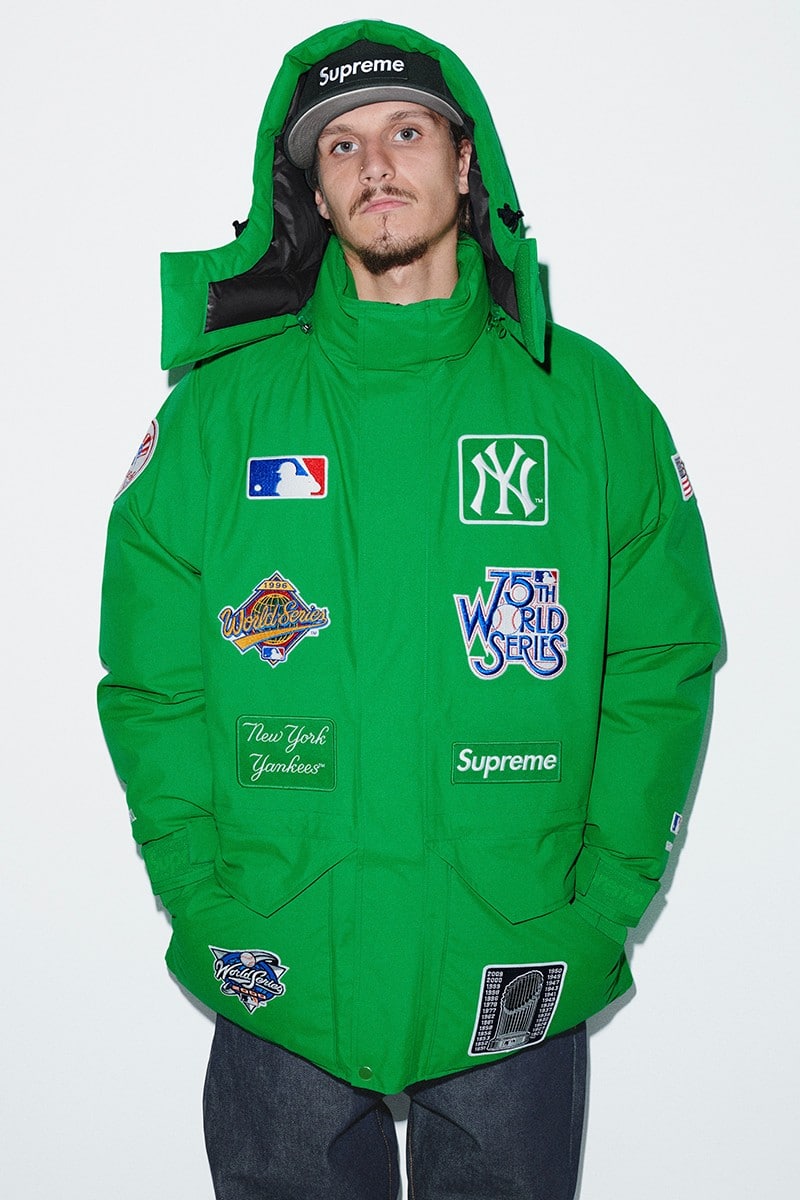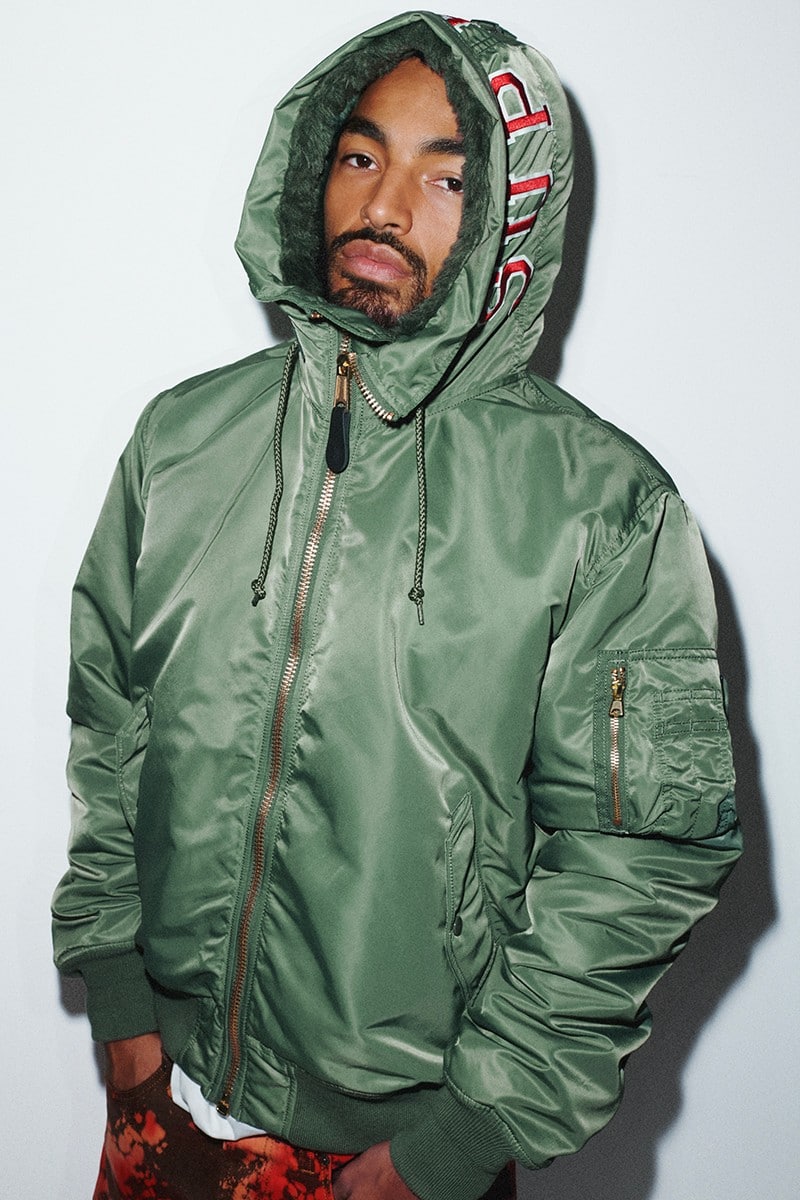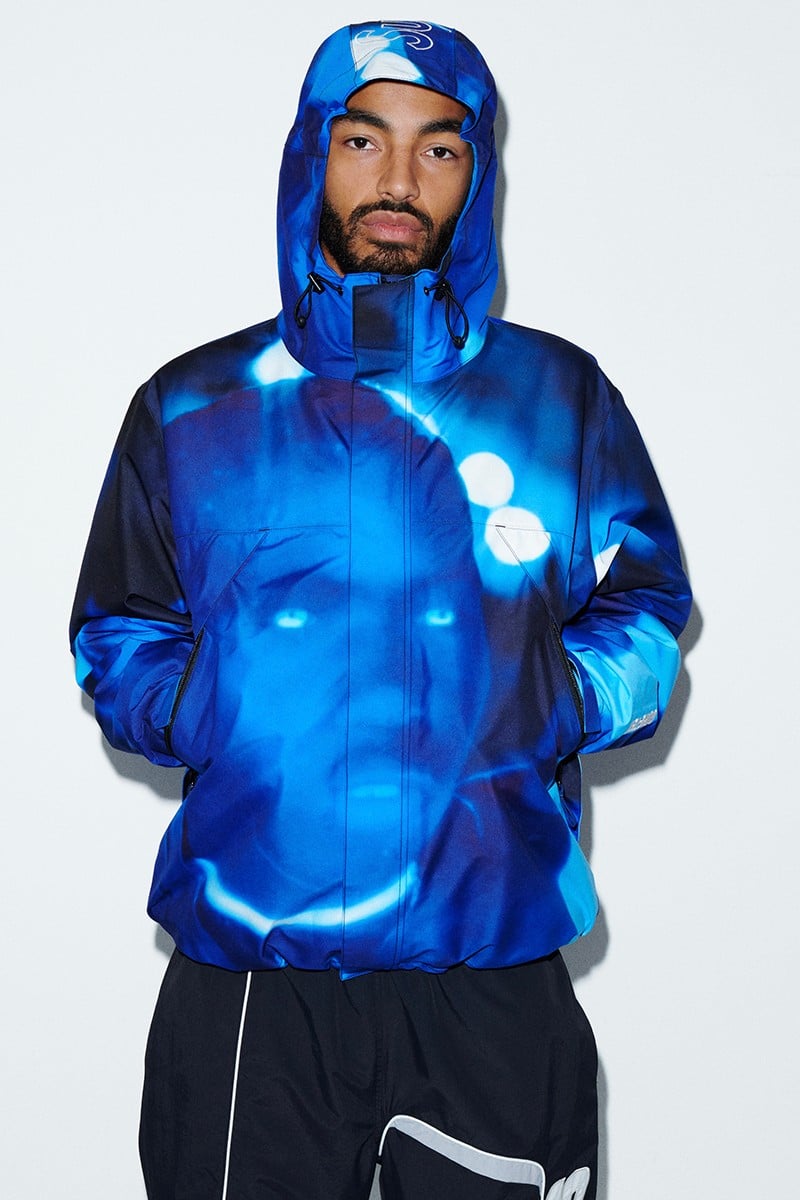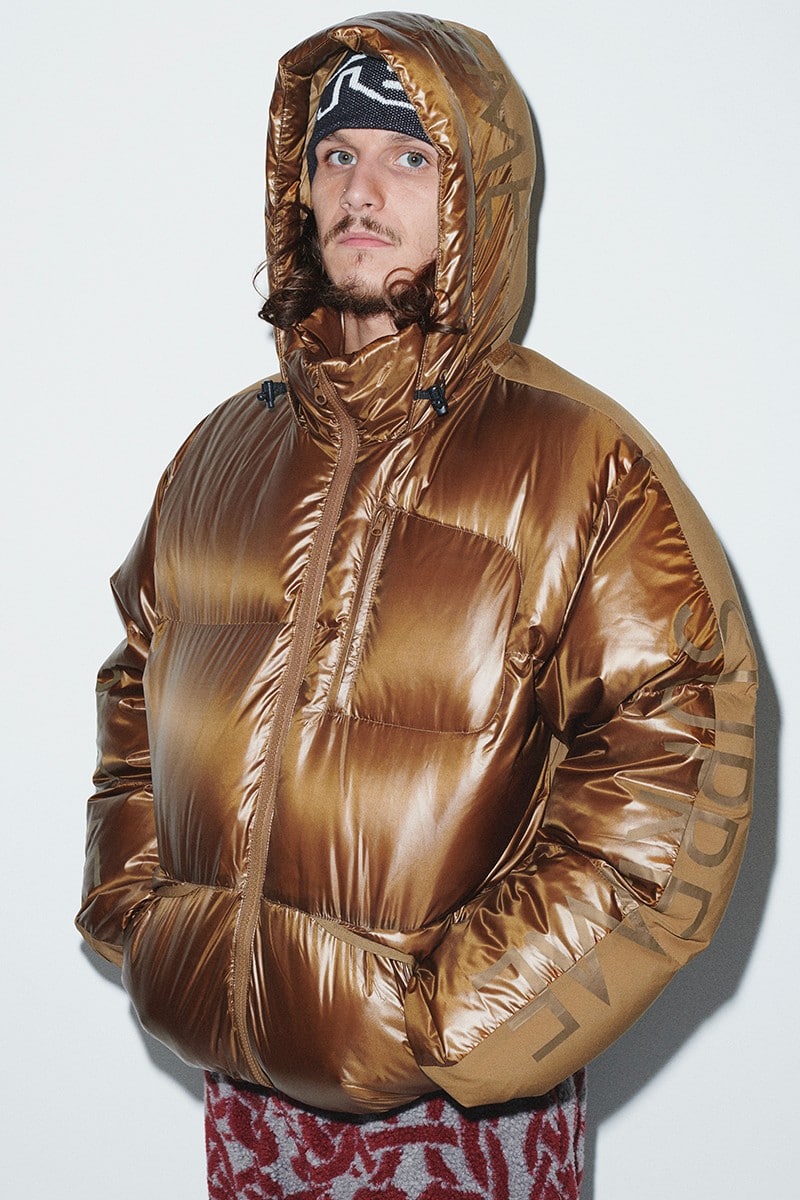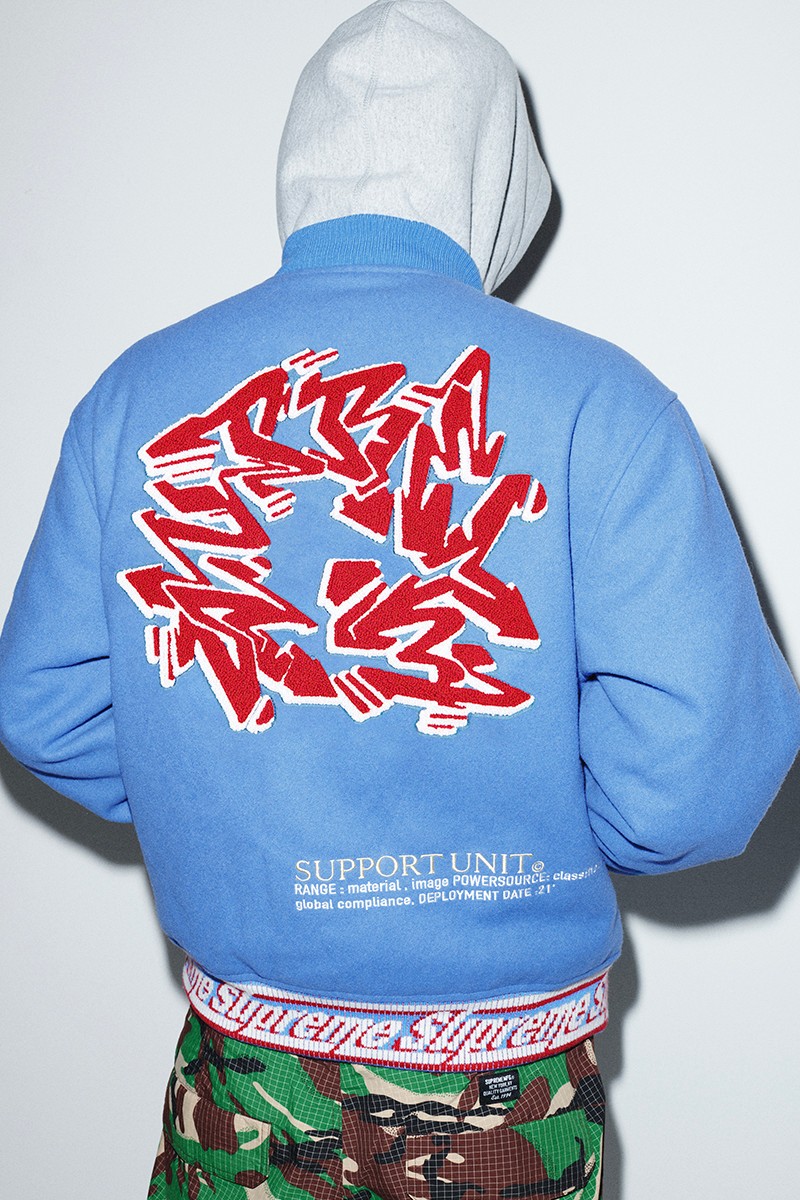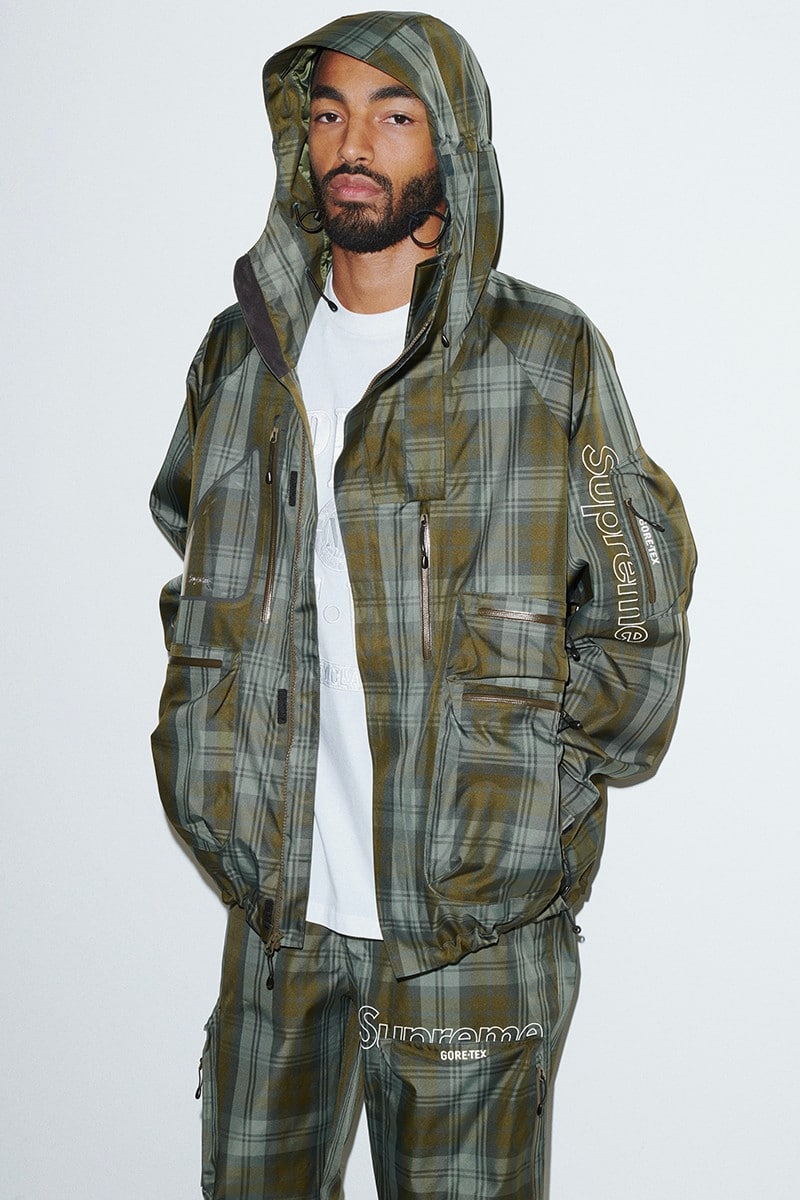 Update 11.08.2021
Supreme has now shared an advance first look from its upcoming Supreme Fall/Winter 2021 collection. Taking to Instagram, the New York-based label previewed an all-over print puffer jacket. The image on the jacket was taken in 2000 by Yuri Shibuya and is accompanied by large Supreme branding on the back. The model wears a pair of black Supreme x Dickies trousers with a quilted look. Check out the first image here and keep an eye out with us for more info.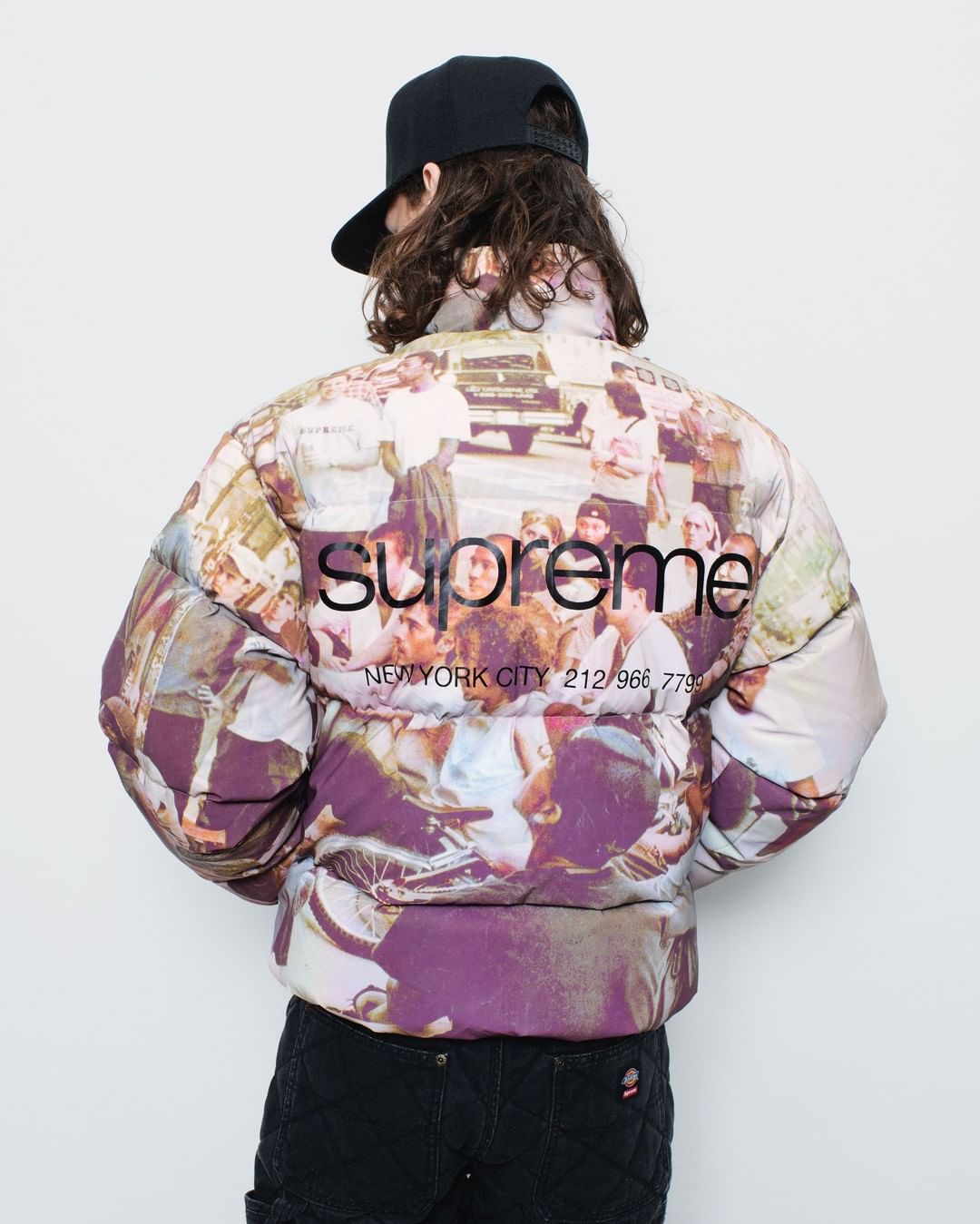 https://www.instagram.com/p/CSZlnIvFNO0/?utm_source=ig_embed&utm_campaign=loading
Update 27.07.2021
Supreme and Thrasher haven't collaborated on anything in a while, but rumour has it that the partners are unveiling a new project in the upcoming Fall/Winter 2021 collection.
The labels are two of the biggest brands in streetwear and skateboarding, and they are said to have a bigger collection ready for the next seasons. It's not yet known where the journey will go, but we can supposedly expect several tees, pants, and accessories. We will inform you again with further updates.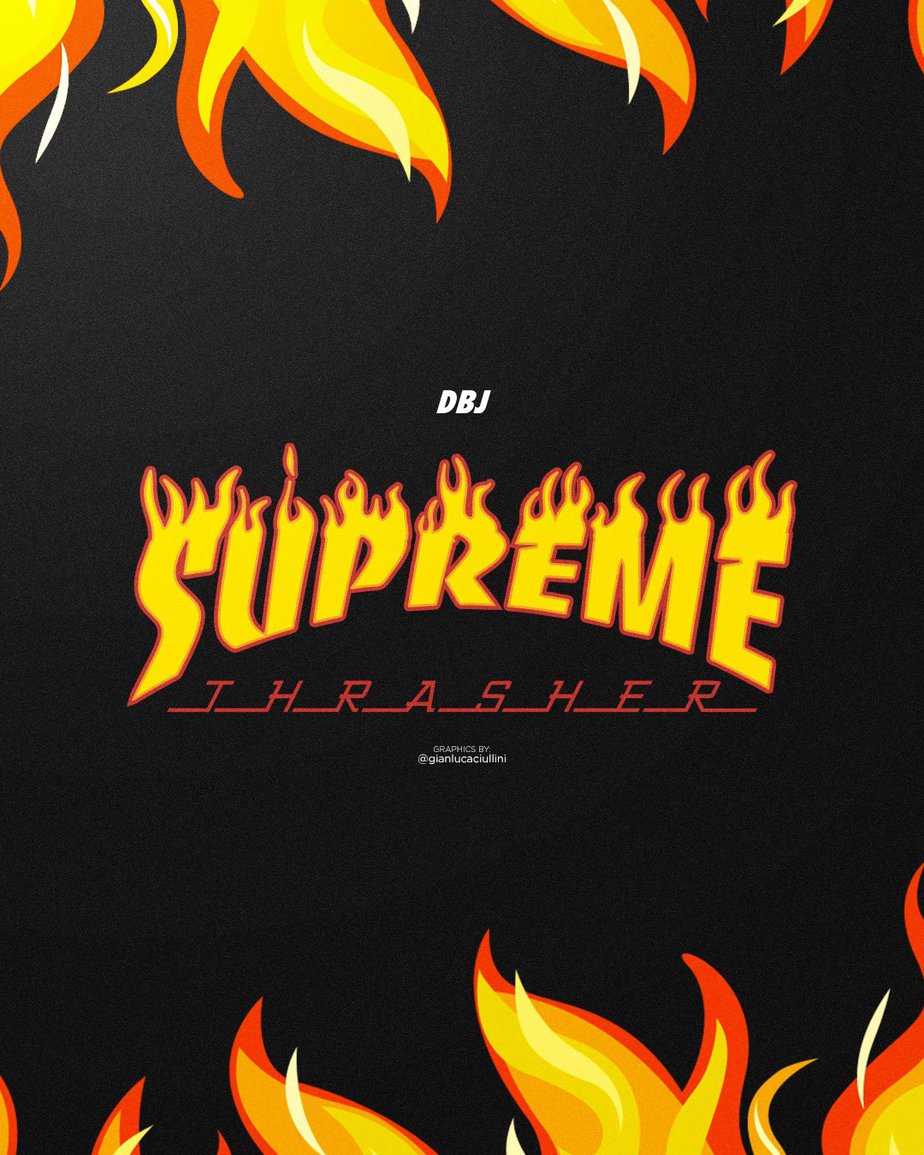 Original article 21.07.2021
We've been covering Supreme news for several seasons now, and we'll be continuing to update you on what's new in the future. Supreme offers a lot on a weekly basis with packed droplists of sneakers, apparel, as well as accessories, and we are looking forward to informing you about the upcoming Supreme Fall/Winter 2021 collection as well.
Currently, Supreme's end-of-season sale is still going on, but insiders have dug deep again and got information about the launch of the new FW21 collection. We can look forward to a new capsule with about 20 more weeks of Supreme, which has created an insane amount of hype, thanks to the three-piece Air Jordan 1 collab.
The schedule for the Supreme drop dates is as follows:
August 9th - Teaser August 16th - Lookbook/Preview August 19th - Week 1 Drop Instore/Online September 2nd - Week 2 Drop and first collab.
New Collection - Supreme Fall/Winter 2021
Supreme didn't release the dates, of course, but the inside info was mostly quite accurate. We will be following the upcoming FW21 season, and will definitely keep you updated on the latest stuff. For that, best get the Grailify app to stay in the loop.