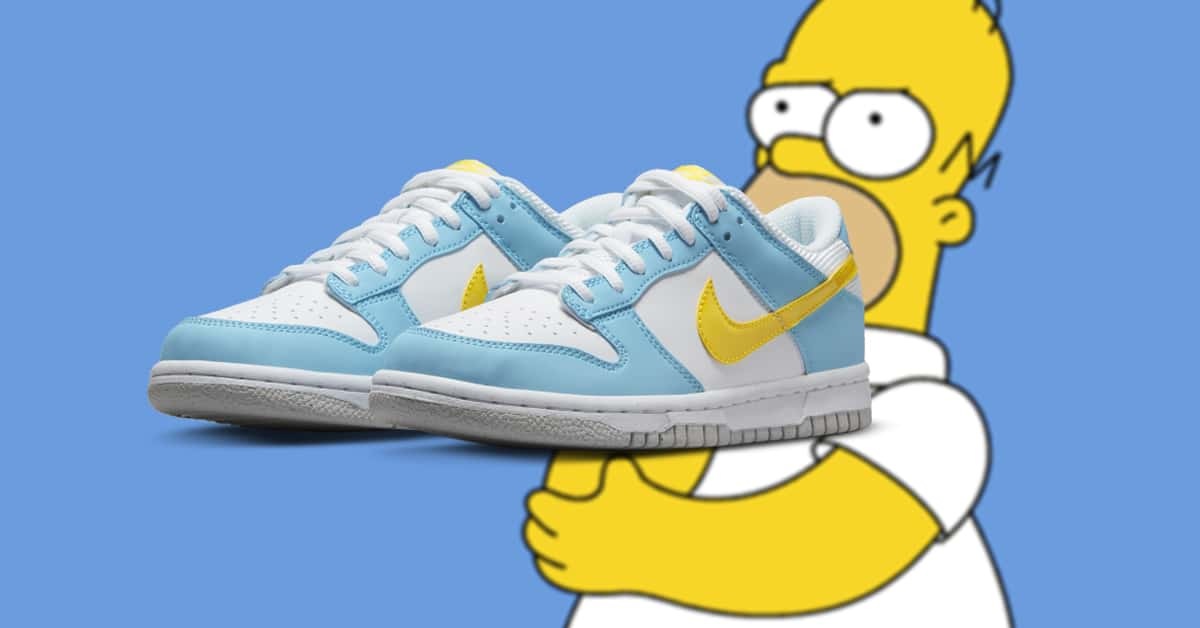 That's Why the New Nike Dunk Low Reminds Us of Homer Simpson
It's no coincidence that the shoe industry has been inspired by selected series several times. They offer a new approach to grandiose colourways. Most recently, the lovable Simpson family from the series "The Simpsons" inspired the sporting goods manufacturer from Beaverton for impressive sneakers. Co-brandings were not used due to a lack of trademark rights, but the colour combination speaks for itself.
A few weeks ago, Nike SB revealed a Dunk Low strongly resembling Bart Simpson. Next, official images of a new Dunk Low have reached us, and it is obviously inspired by Homer Simpson. See for yourself and take a look at the photos.
The new Nike Dunk Low has a white base and light blue overlays that point to Homer's everyday outfit. Yellow Swooshes appear in between as well as tongue logos, and the bottom soles are made of recycled materials.
Upcoming Nike Dunk Low Confirmed in GS Sizes
So far, the Homer Simpson-inspired Nike Dunk Low has only been confirmed in GS sizes, but larger shoe sizes may still be released. You can find updates here and in our release calendar.