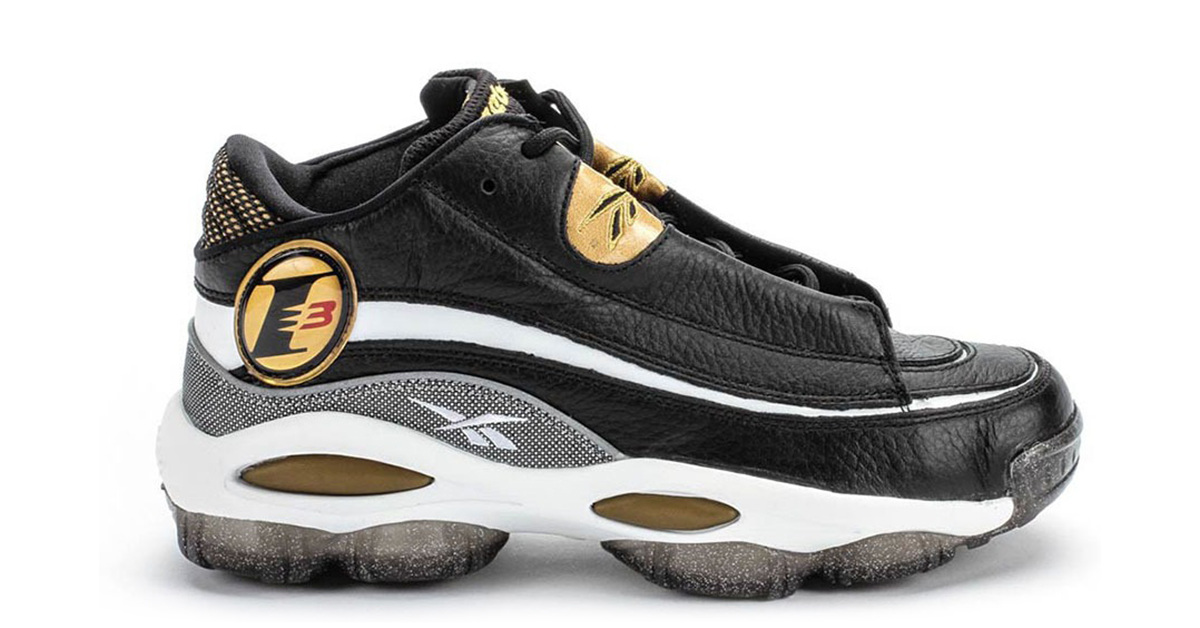 The 10 Weirdest Basketball Shoes of All Time!
Anyone involved in basketball knows that performance shoes can look very different. What makes sense from a technical point of view can look a bit strange in practice. Here are the strangest basketball sneakers from 10 to 1. Enjoy!
10. Nike Kobe 9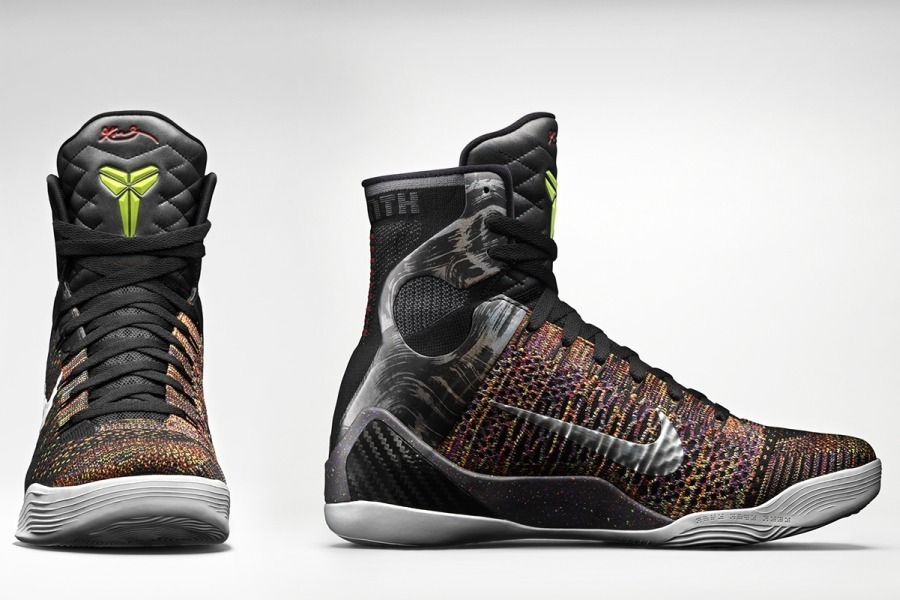 Sneaker News
Basketball player or boxer? The Nike Kobe 9 was more surprising than strange, although its look is quite different. After Kobe wore a low-top shoe for a while, Eric Avar and the NBA star designed this super-high shoe that looks more like a boxing boot than a basketball performance shoe. Very surprising.
9. Nike Air Foamposite One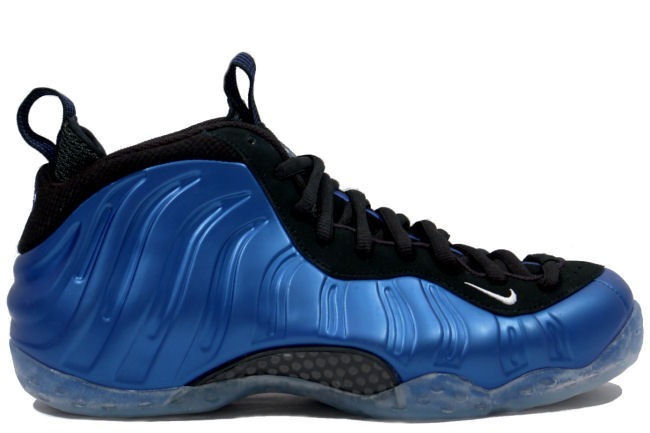 pic by Sneakerbardetroit
The Foamposite is the kind of shoe you either love or hate. Although some have deep feelings for this futuristic, super different, progressive performance silhouette, others may not share this deep love and passion for this beauty. Even the word "ugly" came up. So wrong, right? Meanwhile, Nike has once again released new colourways to revitalise the silhouette.
8. Air Jordan 2010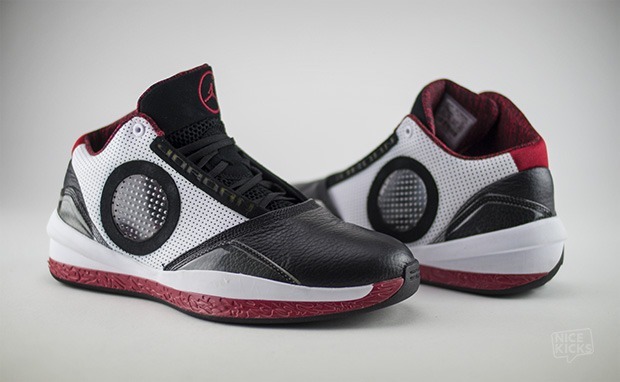 pic by Nice Kicks
No, this sneaker is not the Air Jordan 10. In terms of silhouette, the Jordan 2010 is not that far off. It's quite chunky, of course, and doesn't look very dynamic, but it's okay, we think. When it comes to details, or rather one detail, I don't know what to say. Why is there a window only in the midfoot area? Who really wants to show their socks?
7. Under Armour Charge BB Basketball


While the Kobe 9 is a surprise we had to get used to, the Under Armour Charge BB Basketball looks like something went wrong. Did the designers here look at "Transformers" and create a sneaker that Optimus Prime would also wear? #BringHalloweenBack
6. Reebok Answer 1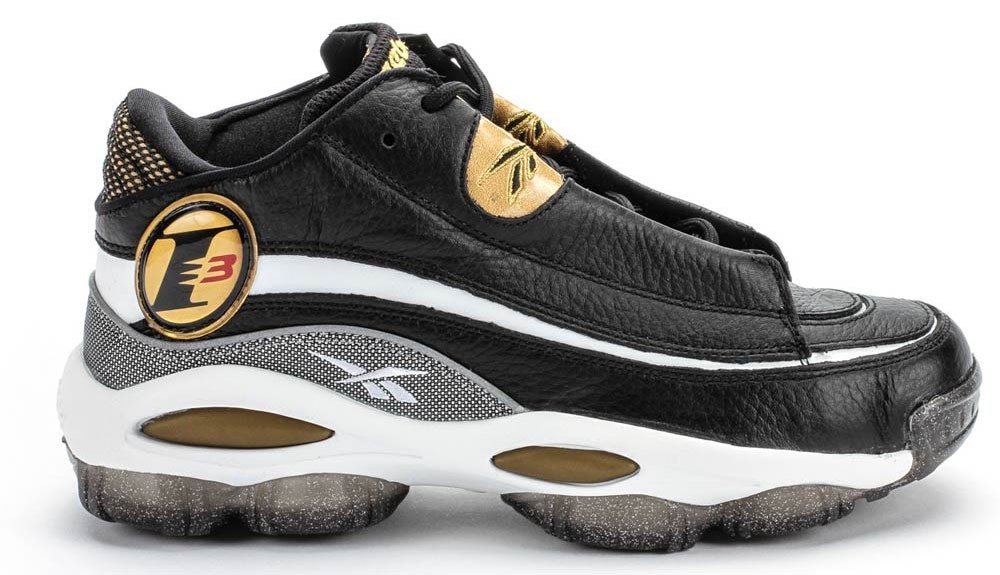 pic by Sole Collector
Sometimes we like certain shoe models simply for what they stand for, not for their design. The Reebok Answer 1 is definitely one of them. Allen Iverson was a beast and showed his fans what he could do with his performance sneakers, but the Answer 1? Not so much of a banger. Why do laces need protective side panels anyway?
5. Nike Zoom LeBron 4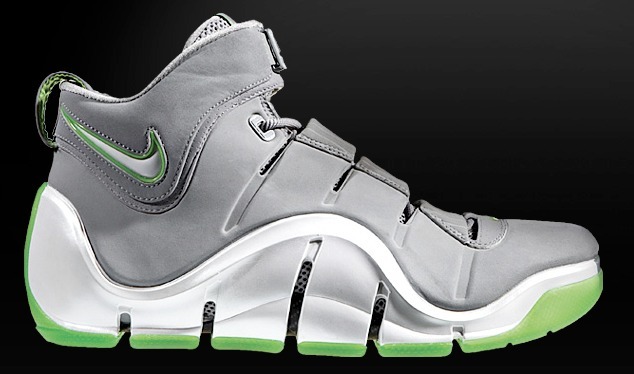 pic by Sole Collector
We don't know too much about the Zoom Lebron 4, except that its aesthetics are obviously very strange. The whole shoe looks like a brick. A brick with a wavy, huge midsole and notches all over the construction. This wavy sneaker is not for sneakerheads who get seasick quickly.
4. adidas EQT Elevation / adidas Crazy '97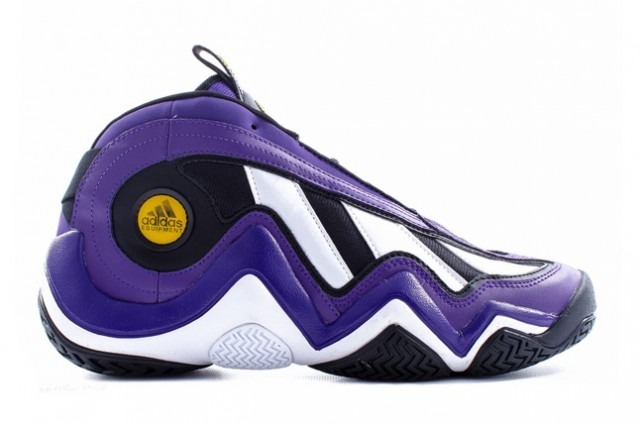 pic by Sneaker Freaker
Man, we don't know what this is. Kobe wore this shoe at the Dunk Contest in '97 and definitely knocked it out of the park. But the look? Man, we don't know what to make of it.
3. Air Jordan XV (15)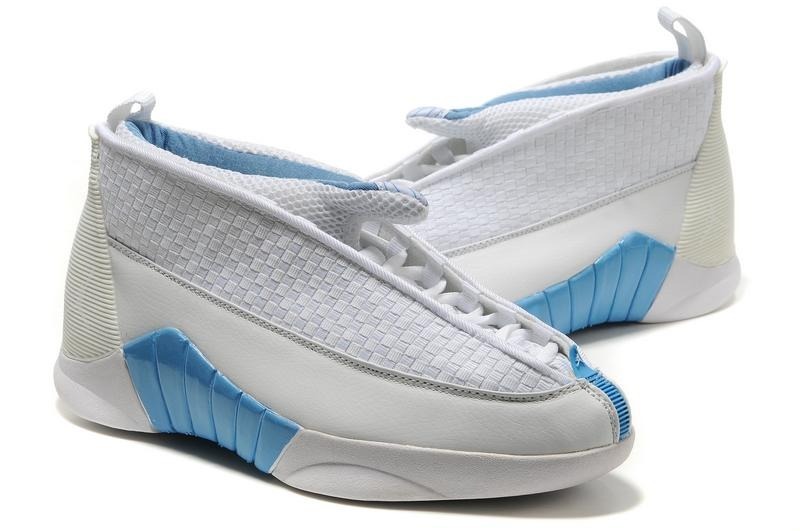 There is something good about the Jordan XV. It's unique and has a woven upper. But let's face it, sometimes the end product just doesn't look good. It's as simple as that. The collar part, the very pointy but chunky shape. It just doesn't go together. And please, stop wearing them with dad jeans.
2. Reebok Preacher Ice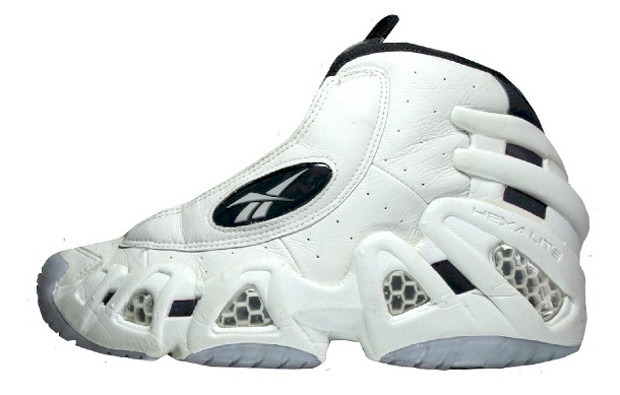 pic by Sole Collector
We are speechless. We really have no idea what to say. There is just so much wrong with this shoe. And why is the Hexalite only in random places in the midsole? Lastly, the midsole even becomes the back.
1. adidas Kobe 2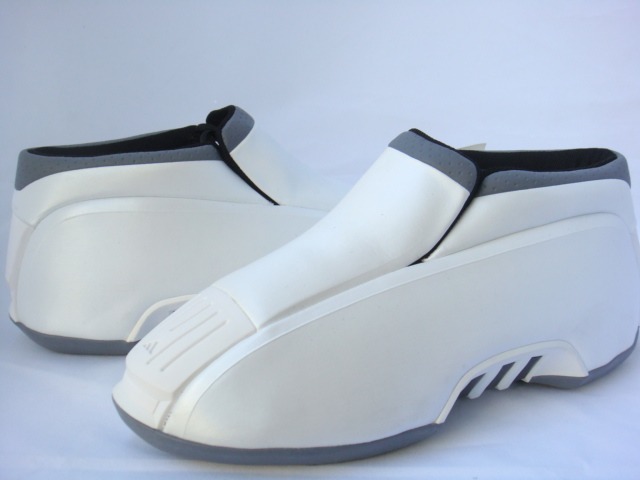 pic by Kicksologists
WOW! What happened when this shoe was designed? The inspiration behind it is a car, we get that, but this looks more like an UFO. Or like a very thick, durable moon boot cut in half. This is the kind of silhouette that can't even shine because of a hip designer's collaboration. We can't even tell if it's a high or low top, because there might be an insole hidden in this hunk of a shoe. By the way, not even Kobe Bryant wore these shoes. He went back to the Kobe 1...