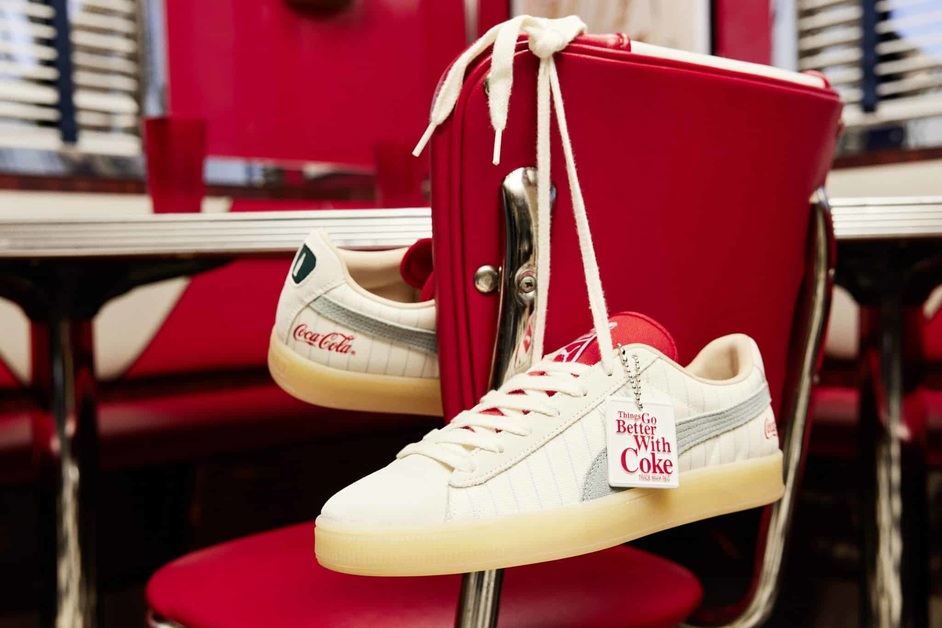 The Endlessly Refreshing Collection from PUMA and Coca-Cola
In just a few days, a refreshing collection reaches us. PUMA and Coca-Cola have teamed up for a nostalgic capsule. Together, they have designed sneakers as well as apparel, and along for the ride are classic PUMA silhouettes with sophisticated details. We've taken a first look at the Coca-Cola x PUMA and show you the first images here.
The collection of the two labels is led by several sneakers. A Coca-Cola x PUMA Slipstream, a Suede, and two refreshing Rider FVs take us back in time to a classic American diner in the style of Route 66. Match the style with a T7 tracksuit, tees, or a hoodie.
The PUMA and Coca-Cola brandings are particularly outstanding. The unmistakable red of Coca-Cola marks the tongues, logos, and other places. In addition, the sneakers come with a special shoe box, while the heels feature the silhouette of a Coca-Cola bottle.
The First Part of the Coca-Cola x PUMA Collection Drops This Week
The Coca-Cola x PUMA collection will be released in two parts. On August 11th, the first part drops at the PUMA online shop, while Drop Two will be available later in 2022.