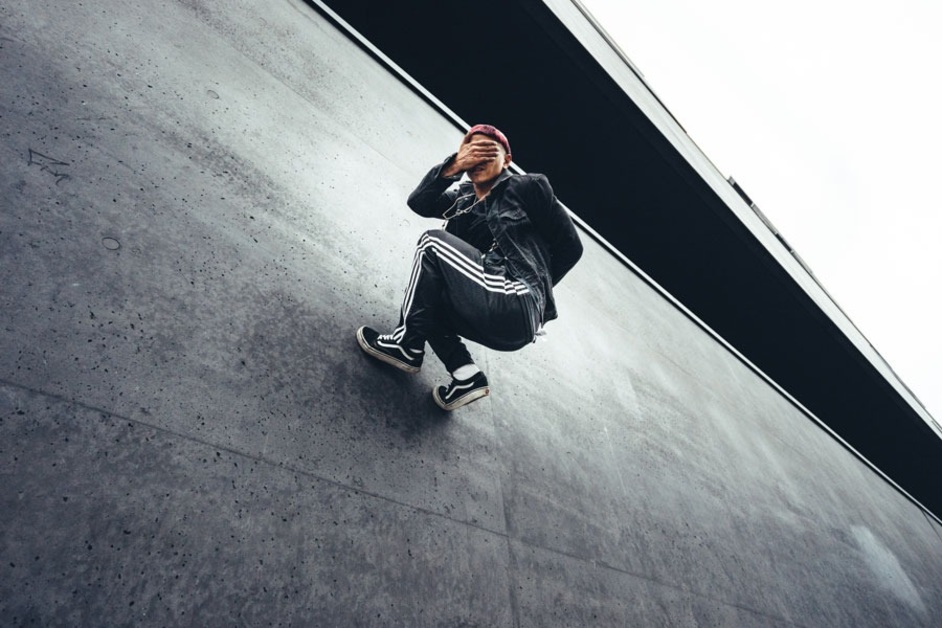 The Flying Pictures of the Berlin Photographer Koone
Sneaker and streetwear photography is a fast-moving field, with thousands of images circulating around the globe every day. But what is not so fast-moving is the fact that most images show sneakers and models in standing poses, without any movement. Koone is the exception. The Berlin-based photographer's images are an explosion of movement. Koone is literally obsessed with everything that flies and has developed his own style that often defies the laws of gravity. But Koone is also proud of the fact that nothing in his images has been photoshopped. Here's a selection of Koone's best work and a few words from the man who makes shoes move.

Koone, how did you get into sneakers? Please tell us your story - what got you interested in the whole thing?
I've always been connected to hip-hop culture. I did a lot of graffiti in my hometown and I used to be a b-boy. In breakdancing, clothes and especially shoes were very important. I needed good quality shoes that had to be functional and comfortable above all, but also looked cool and fit my style. That's how I got interested in sneakers.

Which models caught your eye back then?
At that time, it was mostly about the classics. Stan Smiths, Shell Toes or Clydes. Later, when I could afford it, I developed a greater interest in special shoes and editions not only for dancing. My first special love was the Air Jordan 4.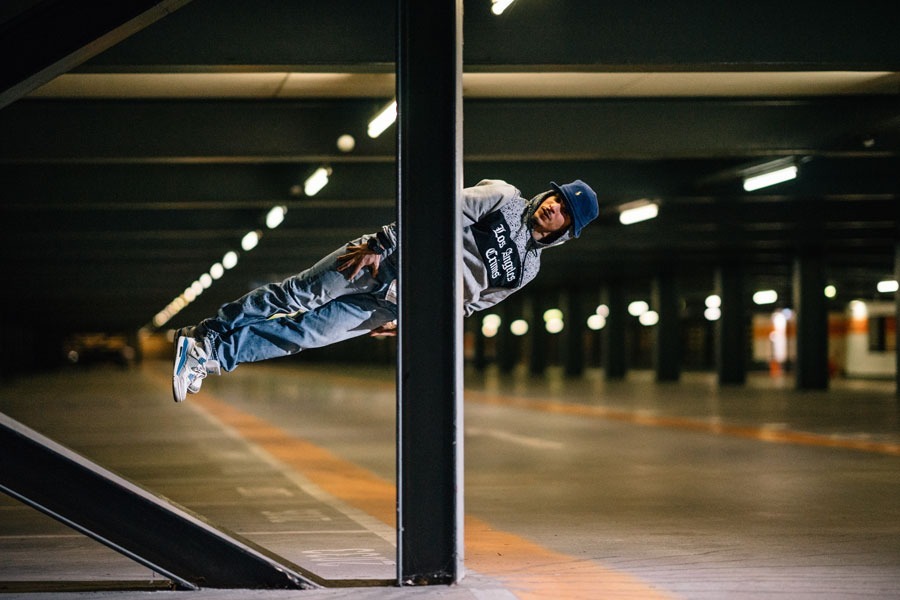 And when did you start taking photography seriously?
I bought my first real camera in 2013. It was a Sony Nex6 with a nice Zeiss lens. As a graffiti writer, I already developed a certain interest in graphics and designs. We used to photograph our graffiti with analogue cameras to keep and remember the images. But I never thought of it as real photography. When I got my first digital camera, it sparked an interest in creating graphics myself. That was always important, because in the graffiti scene it was also important to do things yourself and develop your own style.

Your style is very much about movement and people flying through the air. What is the philosophy behind your approach?
The love of dynamics definitely comes from dancing. I like to capture the moment when people are lying down, to make them look like they are standing still in the air. I like to show that moment of stillness and silence where you can't see the effort of the movement. For me, it's capturing the impossible. There is something surreal, contrary to the laws of physics, about seeing people floating in the air, there is something controversial, impossible and even magical about it. It's definitely my speciality, but not the only thing I do.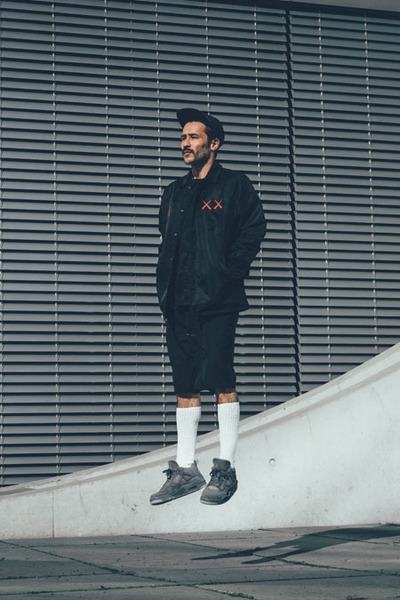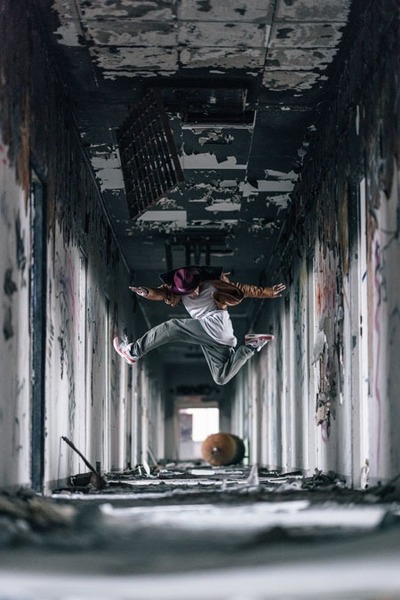 So you don't want to be pigeonholed as the "flying through the air photographer"?
I enjoy trying everything and I want to improve in all styles so that I can use my knowledge again for my own style. I think it's important to keep that interest to develop and grow. Besides dynamics and movement, I have a great preference for urban architecture, which I show in my photography. My photos tell stories about movement in urban space. They show the stillness in a fast-moving city. I like to show the beauty of the city and how the city can be used in photography.

Your Instagram account says "no photoshop". Is that really true of all your shots and why is it important to say that?
It's definitely true that I don't use Photoshop. I don't want to be a "photoshopper", I want to be a photographer. My work is about capturing that one right moment. My images can look surreal and like I've photoshopped them. That's why I think it's important for people to know that the image is not photoshopped, but that it's actually possible to take it. I don't want to fake my images and I don't want to be misunderstood or misconstrued. I try to make the impossible possible, in reality, not on the computer.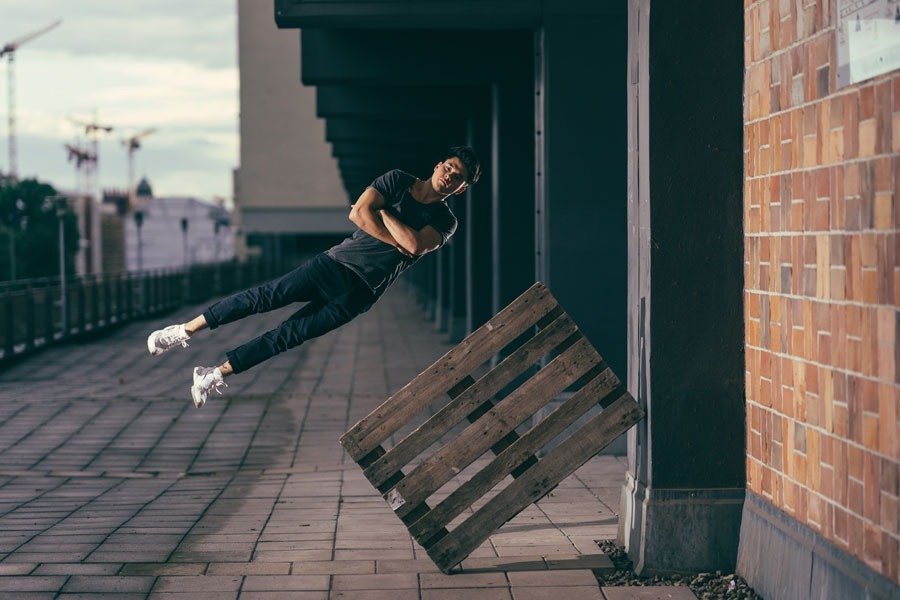 So there are other, real skills at work to achieve this?
Again, there is a connection to dancing, especially b-boying. It's about moving differently than others can. It's about jumping or holding a freeze or spinning in a crazy, surreal way and even holding impossible positions. I think that's what's interesting about it. I try to do that in photography too, I try to capture the impossible moment in a picture.

You are often part of your own photographs. Why is that and is it difficult to catch the right moment and the right angle? Do you go out and shoot alone or with a team?
It's actually quite simple: sometimes I just can't find anyone to go outside with to take photos. But I really feel like going out and photographing, so I often go alone. It can be difficult to find the right angle, sometimes I have to try a lot, and timing is difficult, but I usually find my way and know how to do it by now. Sometimes I go with a friend and we exchange ideas or spots and photograph each other.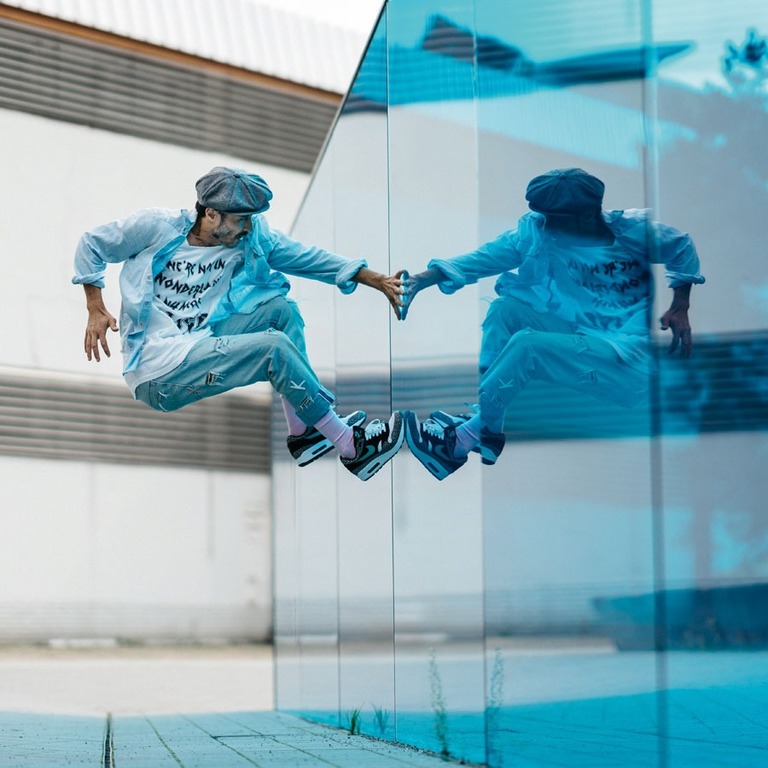 When do you know you have taken the "right" shot?
I usually find the "good" image when I get home and look at it, and often it turns out to be something completely different from what I imagined before or during the shoot. My style is a lot about letting things happen, but still bringing a certain motivation, energy, ambition and intention to the process. It's important to have the right sense of moment, to let things take their course but direct the action.

Who are your favourite photographers - sneaker or otherwise?
I like Saul Leiter because his colours are just incredible and the mood he creates is fabulous. He just creates great paintings with his camera, I think. He shows fragments of spontaneous moments in the city, I love his style. Also Little Shao, a French dance photographer whose pictures I saw and thought: I want to do something like that! David Wallace is a master of floating. I find his dark, urban style very inspiring and I'm not sure how he keeps getting his pictures. For sneaker photos, I like Ryustyler on Instagram. He creates very graphic images with food and sneakers. I love the colours and materials he uses and especially his love for the little details.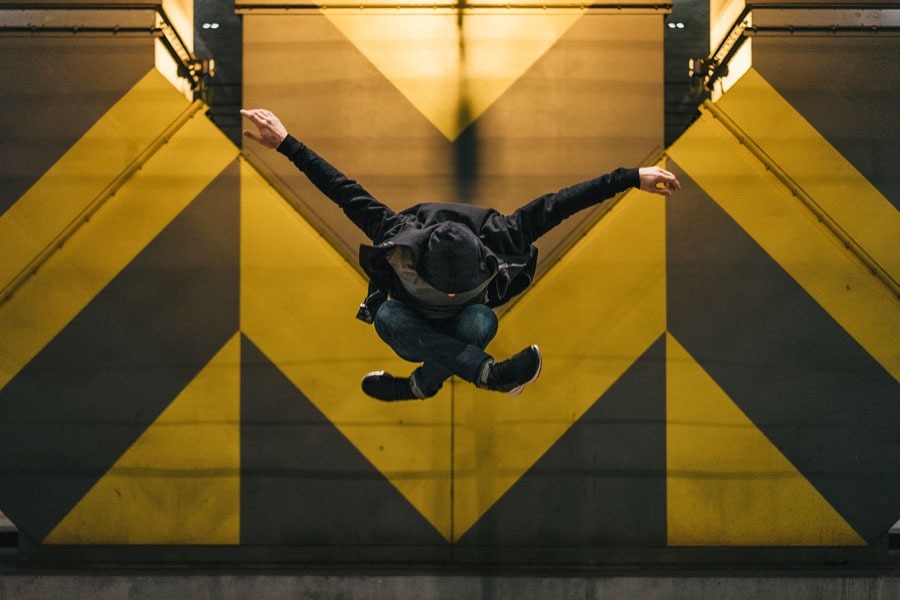 Big question, what are your five favourite sneakers?
Although it's quite hard to choose five, I would go for the following: Air Jordan 4 White Cement, Air Jordan 1 Fragment, Air Jordan 6 DMP, Air Command Force "Billie Hoyle", and adidas Stan Smith Deer.
You work for Overkill, one of the most famous stores in the world. How does that feel, what do you like about it?
I've always been connected to the
Overkill shop
through graffiti, because Overkill was very important for the graffiti scene with their magazine. So the love for graffiti and sneakers definitely made a connection. Now I am proud to be able to work with Overkill and bring my own style and quality to share and exchange with them.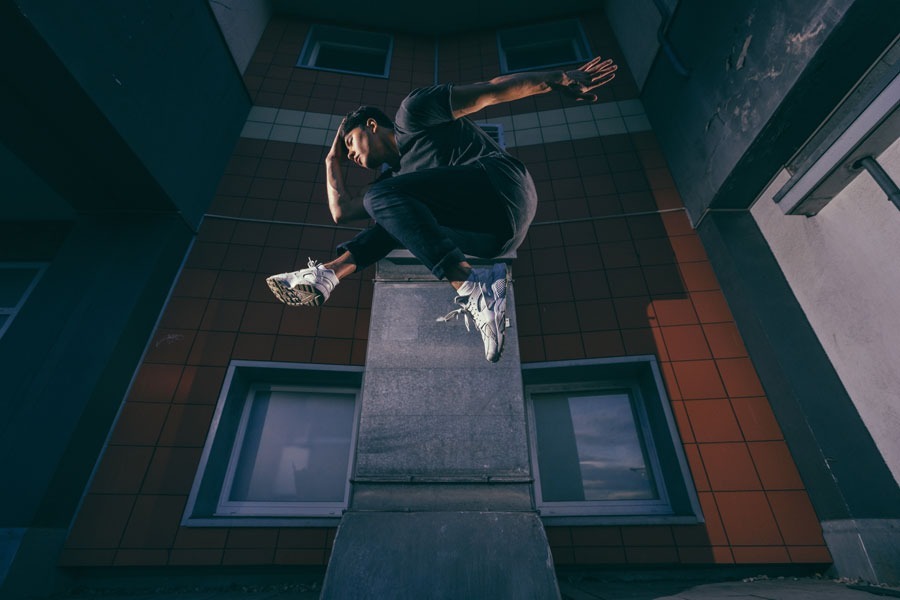 Overkill also brings a lot of connections, opportunities and contacts for me. They host important and interesting events and often invite artists that I really appreciate, like Nas for example. So of course there is also a fun factor that connects me to my work at Overkill. But it's also a chance for me to bring my personal photography style to a professional level, to keep working on it and to improve. It's a great opportunity because I can work for them and be creative, but still keep my freedom of expression and do my own photography. I can choose my model, location and so on. I submit what I think is good and fits the product and the style, and since Overkill uses my work, I feel appreciated as a professional.
And finally, an open question: what inspires you?
Exploring possibilities, spaces and moments. My favourites. The interactive work with interesting people with whom I can share my ideas. The knowledge I can gather along the way. And the openness to the new and unexpected.
Thank you so much for the interview, Koone. Check out his
Instagram
here!