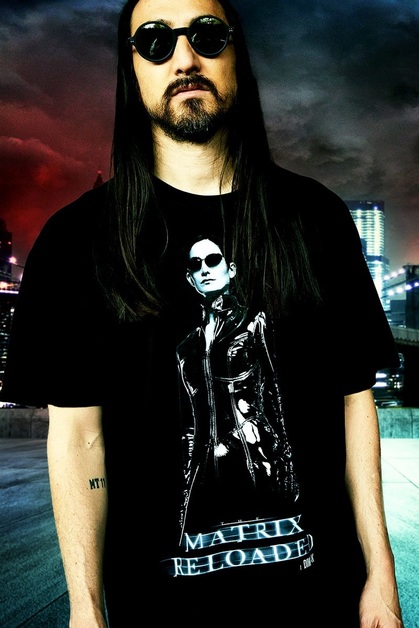 The Matrix x DIM MAK Capsule Unveiled by Steve Aoki
The Matrix sequel The Matrix Resurrections will be released later this year, but before that, Steve Aoki's fashion and record label DIM MAK is unveiling a limited edition collection. A multi-piece capsule of various garments celebrates the original Matrix trilogy by Warner Bros.
The Matrix x DIM MAK capsule consists of three t-shirts, two hoodies, and a longsleeve, featuring many iconic scenes of Neo, Morpheus, Trinity, and Agent Smith in action. They also feature inscriptions from the respective films "The Matrix", "Matrix Reloaded", as well as "Matrix Revolutions" in full colour prints.
"The Matrix is my favourite film of all time. Not only because of the incredible cinematography and action scenes, but mostly because of the possibility that the truth is not the only truth. Twenty-two years ago, the first Matrix movie came out and changed my entire perception of reality. It was then that I realised that anything is possible and that we all have the power to determine our own destiny if we believe in it and strive for it. Life has always been about choices... the choices we make shape our reality," said Steve Aoki.
This Is What the Pieces from The Matrix x DIM MAK Collection Look Like
The limited and exclusive drop of The Matrix x DIM MAK collection has already taken place on the DIM MAK website. All garments are already sold out, but some pieces may surface on reseller platforms like StockX.