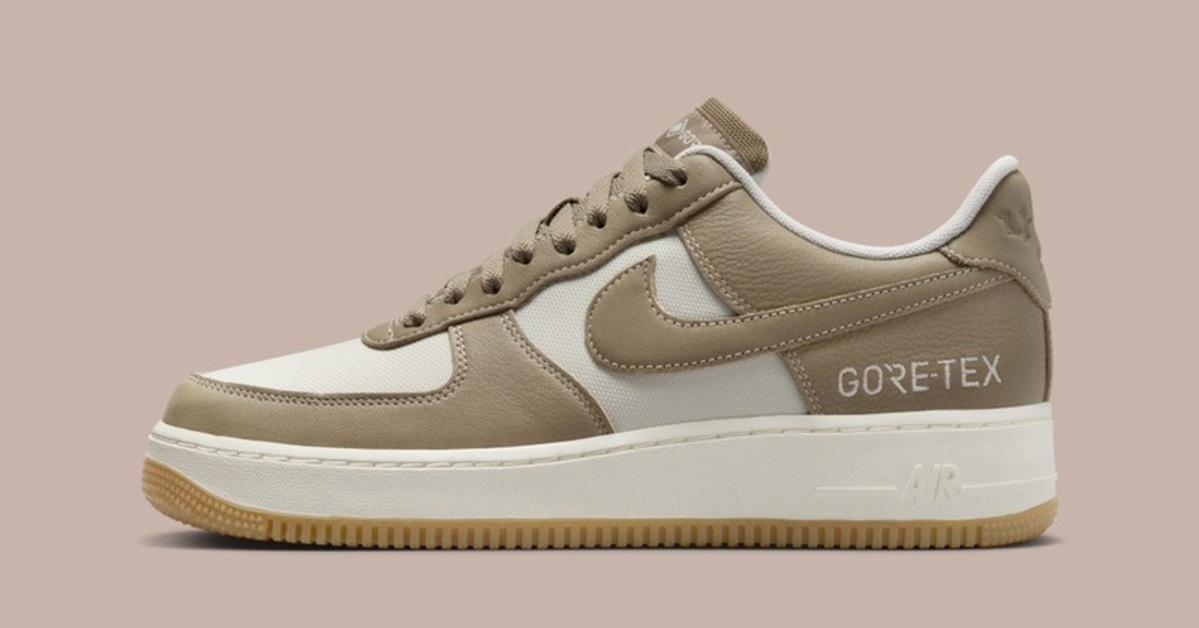 The Nike Air Force 1 "Hangul Day" is Your New Autumn Sneaker with Korean Lettering
Nike once again protects sneakerheads from harsh weather conditions with the latest addition to the "Hangul Day" series. The iconic Air Force 1 Low has been given a GORE-TEX upgrade to keep feet dry and warm in the colder months. But it's no ordinary sneaker, it's a tribute to the Korean script Hangul. The intricate details pay homage to the beauty of the language, with characters along the heel tab and insole, and the entire design is inspired by the traditional Korean art of calligraphy.

To celebrate Hangul Day on 9 October, Nike is releasing a special edition Air Force 1 Low. The shoe features a white mesh base protected with GORE-TEX material and brown leather overlays for a complementary colour contrast. Various branding elements are scattered throughout the shoe, including the leather Swoosh and the embroidered GORE-TEX logo on the ankle. The shoe is laced with brown laces and rests on a white midsole and rubber outsole. Official images are already online, but Nike has not yet announced a release date. We expect the Nike Air Force 1 "Hangul Day" before the holiday in October.