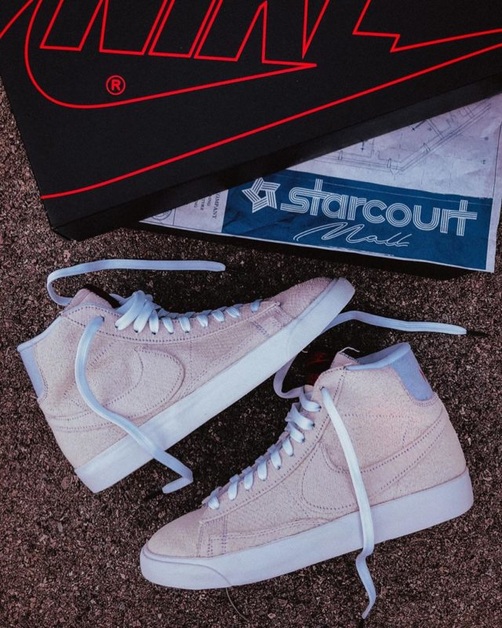 The Third Collection by Stranger Things and Nike is on the Horizon
Update 2019-08-05
As we've already suspected last week, now finally comes the Stranger Things x Nike Blazer Mid. The model is again inspired by the search for the hidden Russian underground base under the Starcourt shopping mall. You can burn off the bright upper to reveal a hidden layer.
Other features, such as the red Nike logo on the tongue as well as the grey heel insert, complete the design. The insoles also feature the machine's sketches and plans within the Blazer Mid, hiding the Russians' secret code. Rumours have it that the Blazer Mid, Cortez, and Tailwind will drop on August 13th.
pic by @cran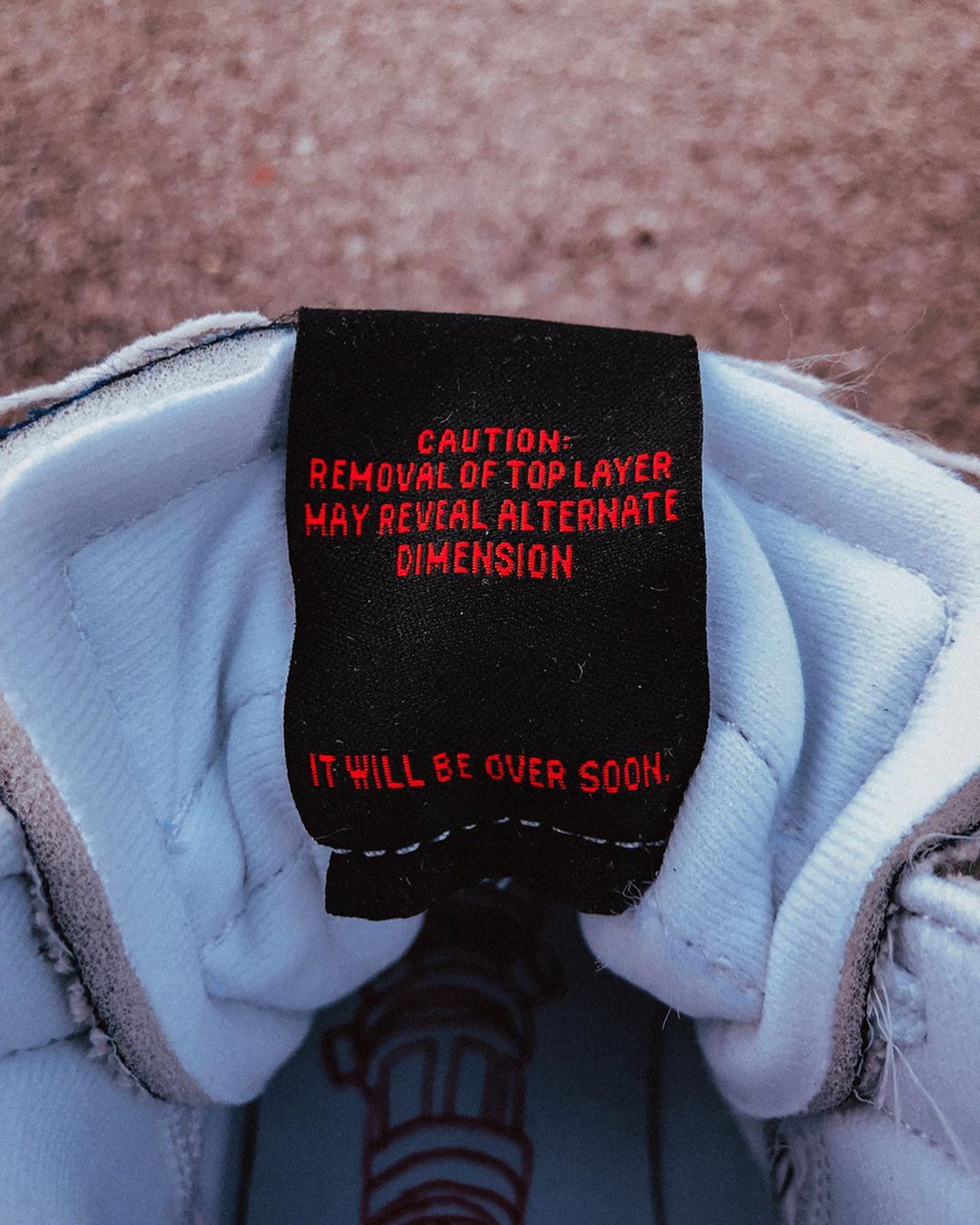 pic by @cran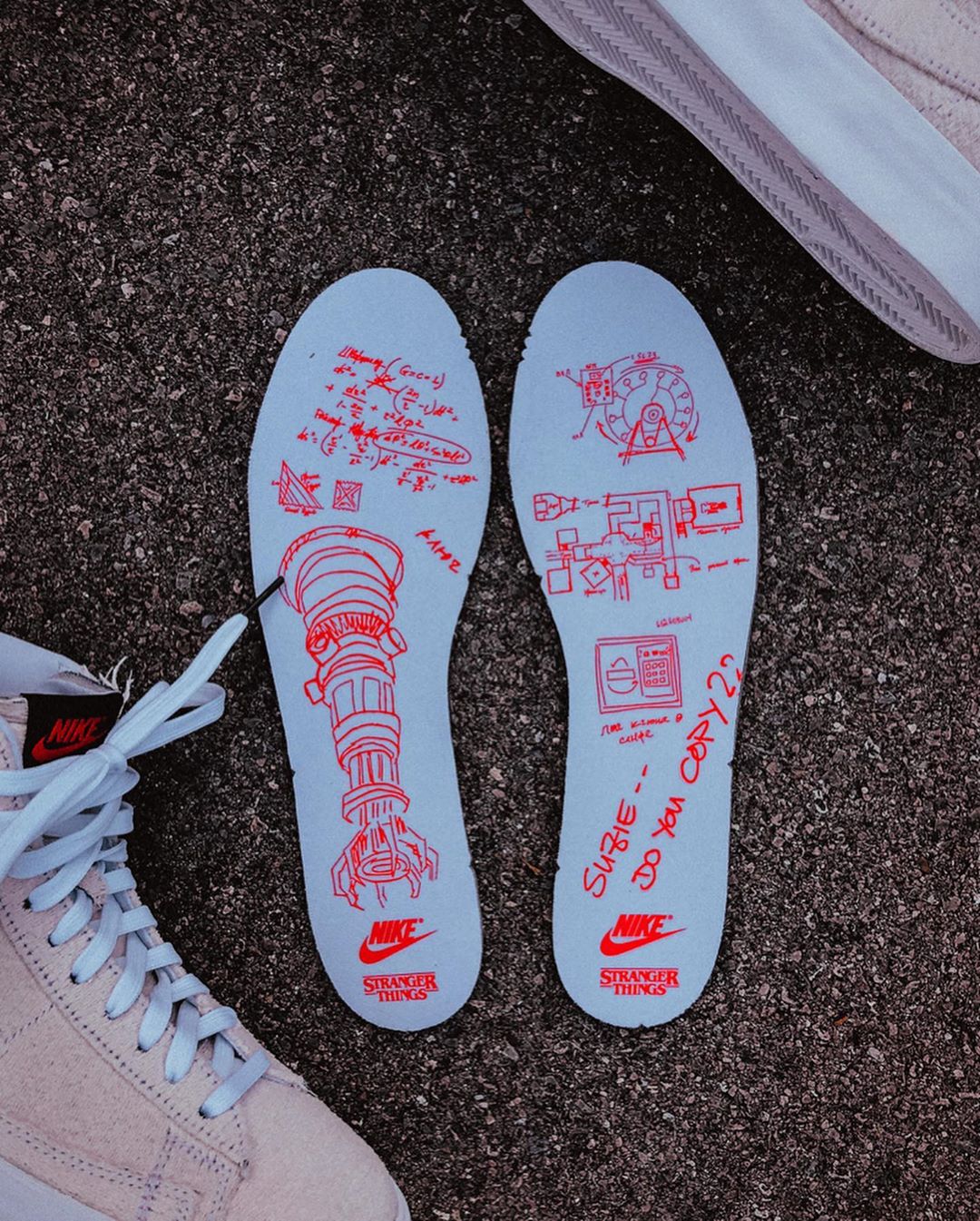 pic by @cran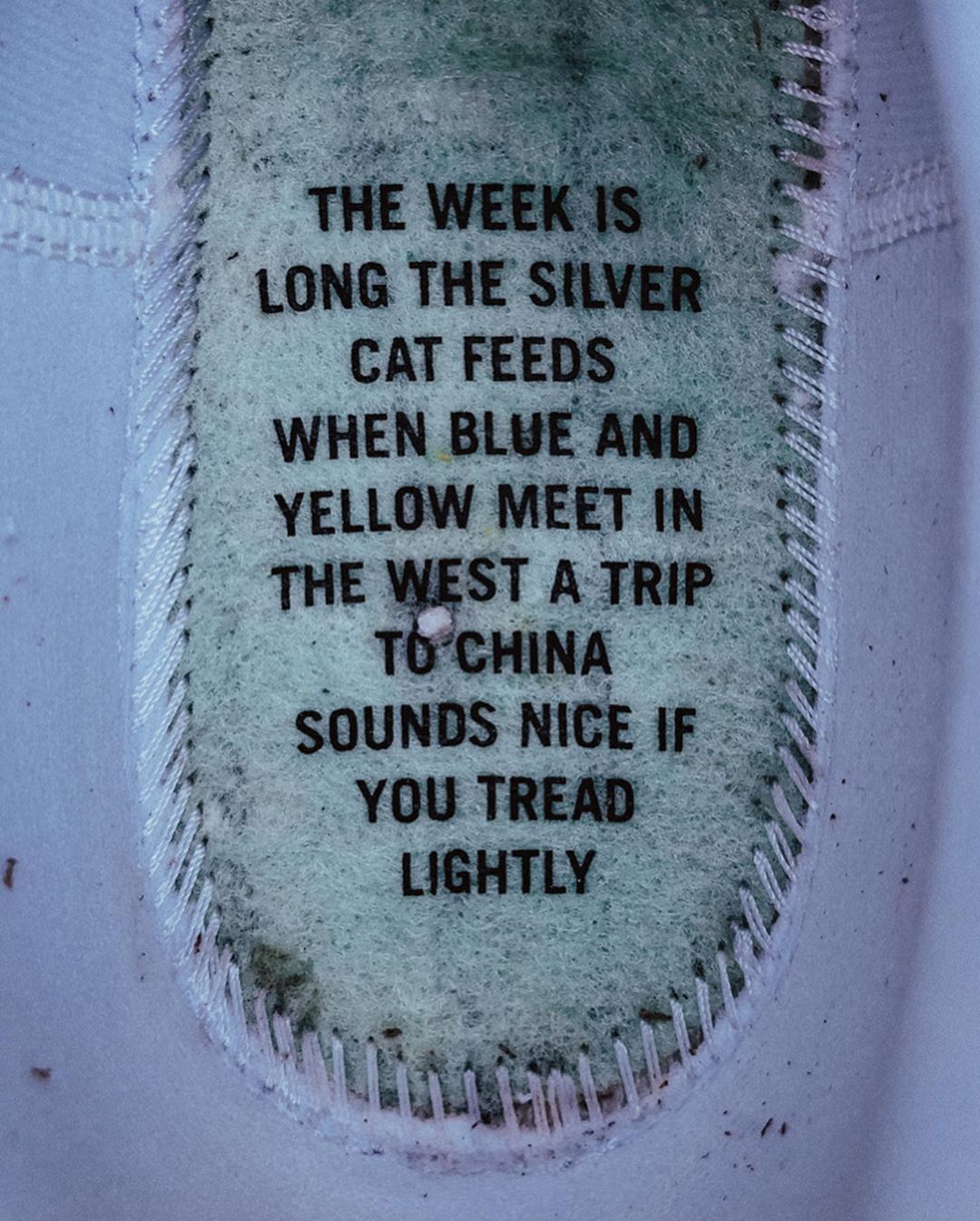 pic by @cran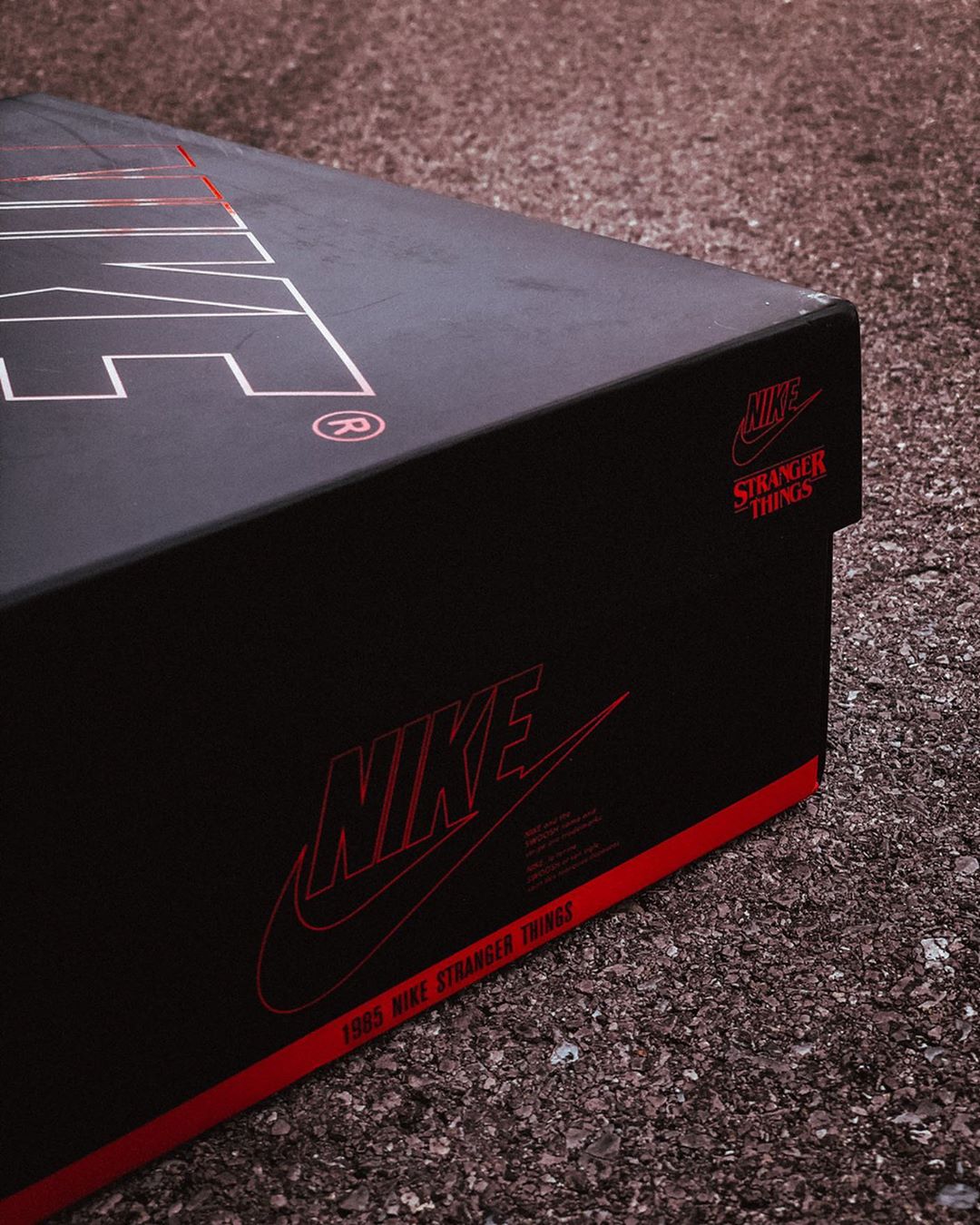 pic by @cran Original article 2019-08-01
Nike's third collab with Stranger Things presented their Independence Day and Hawkins High School packs weeks ago and got sold out very fast. It's been almost a month since Netflix released the third season of the successful series Stranger Things. Anyone who hasn't watched the third season yet, for whatever reason, must be out of their freakin' minds! Seriously, where have you been?
In contrast to the other two packs, this collection is a lot "cleaner". The Swoosh is not dyed, the upper stays light, and the sole doesn't radiate a vivid colour. So what makes it so special? The secret is, just like most story elements from Stranger Things—deeply hidden. Similar to the BAIT San Diego exclusive, the Sail upper is going to be flame-resistant and will reveal a second layer when you draw a flame close to the material.
SPOILER ALERT! Right beneath the insole appears the secret code of the Russians, the one that Robin is able to crack in one episode and thus helps them locate the underground base.
Don't miss this awesome release!
So far, all we know is that the collection consists of the Tailwind 79 and the Cortez. Rumour has it though that the Blazer is about to come out very soon. Unfortunately, there is no official release date yet. So get the Grailify App and don't miss the next news about this collection.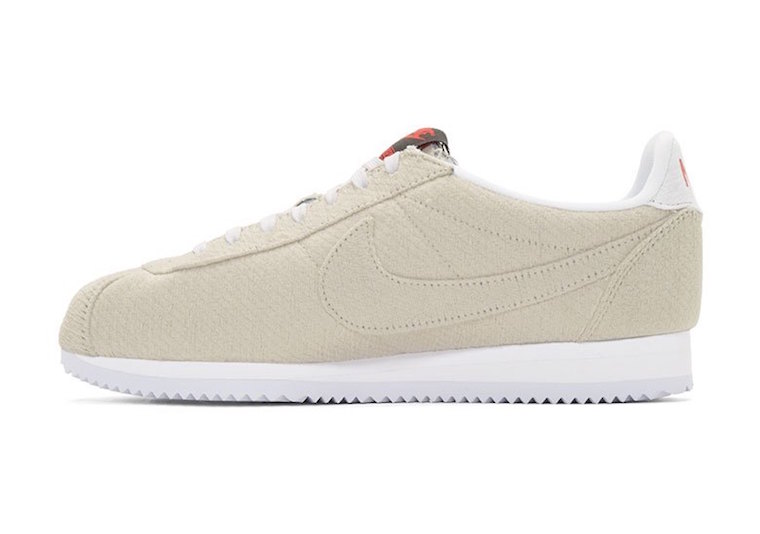 pic by SSENSE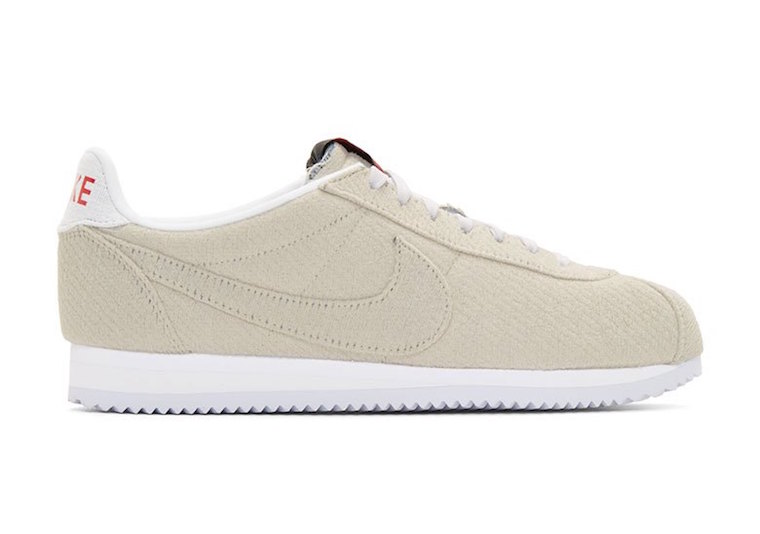 pic by SSENSE
pic by SSENSE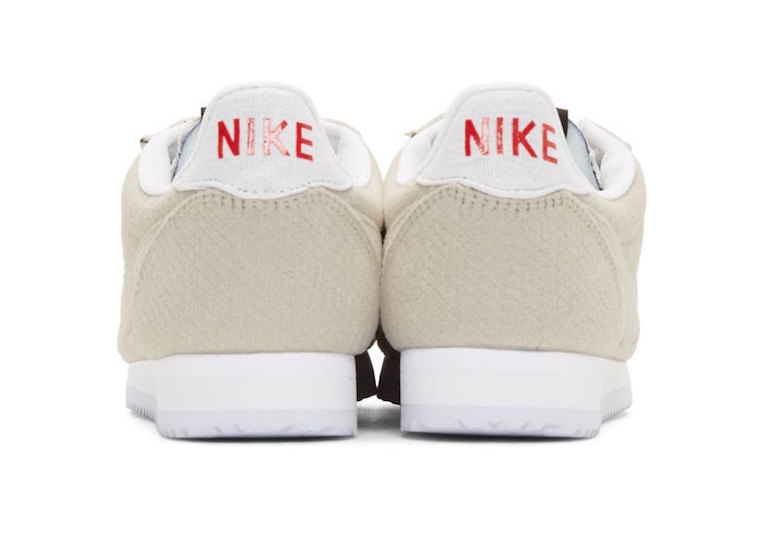 pic by SSENSE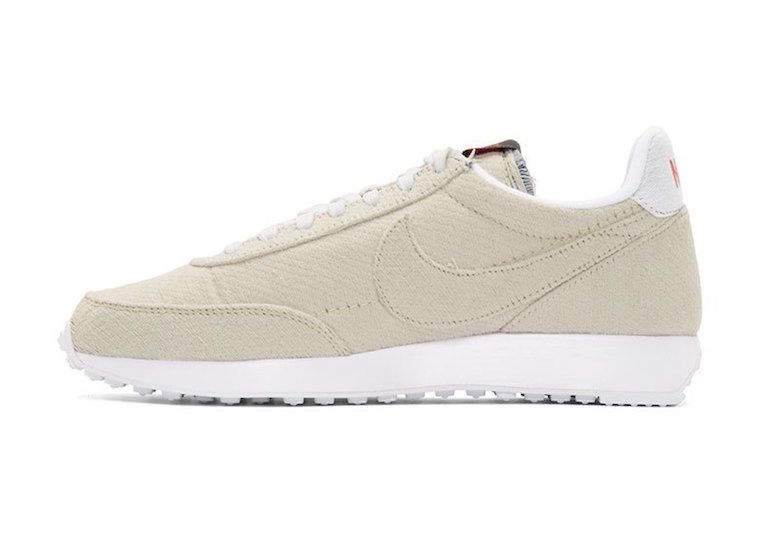 pic by SSENSE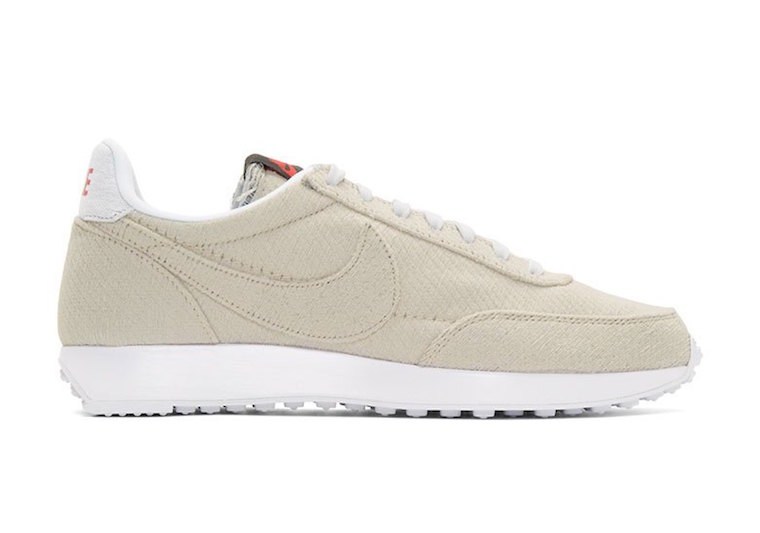 pic by SSENSE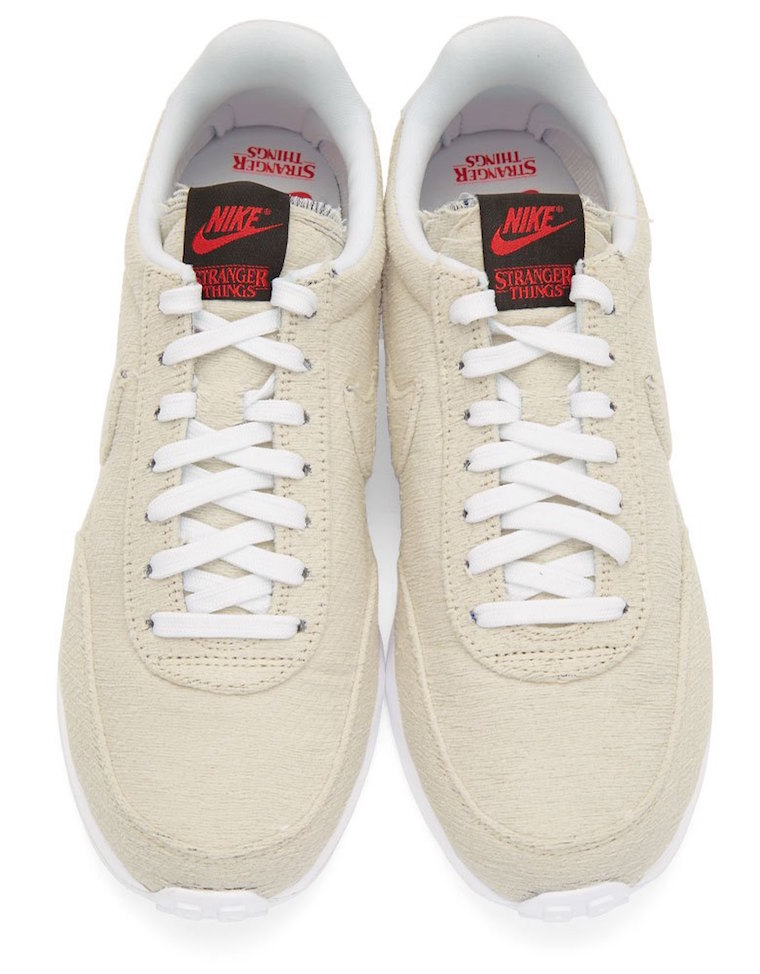 pic by SSENSE
pic by SSENSE