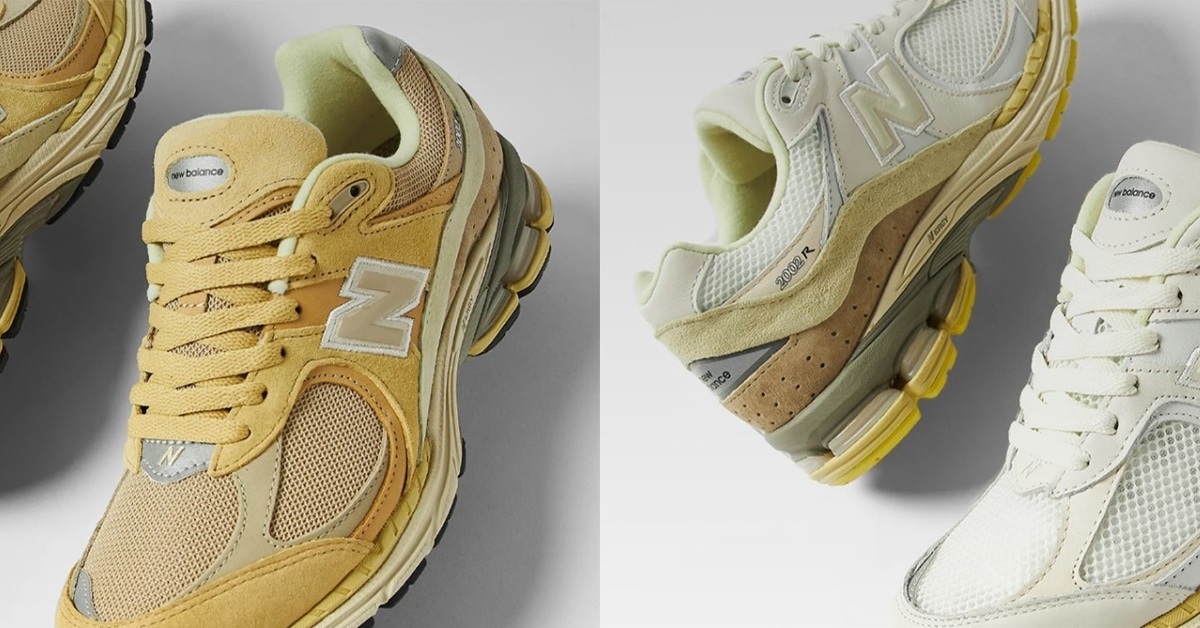 The Two AURALEE x New Balance 2002Rs Are Dropping at END.
Almost every year, New Balance and AURALEE introduce a new, very attractive project. In 2021, they dropped a revamped 550, and for 2022, the labels have set their sights on the 2002R. Similar to their previous sneakers, both 2002Rs lack overt co-branding.
Where the partner usually immortalises itself, New Balance brings in its signature logos. The tongues and heels come with NB logos, and even the insoles do not refer to AURALEE. Instead, the Japanese label convinces us with high-quality constructions. The AURALEE x New Balance 2002Rs are made of the finest leather as well as luxurious suede, and they are ready for the upcoming season with their cushioned hits.
The former gets a calm brown hue and is crafted from soft suede. Grey heels and white logos then provide contrast on top. It's juxtaposed with a white and yellow AURALEE x New Balance 2002R, which is wrapped in rugged leather for the upper. Yellowed soles and outsoles then evoke the feel of a vintage sneaker.
AURALEE x New Balance 2002R Is Dropping on September 9th
In just a few days, the raffle at END. will end. The AURALEE x New Balance 2002R will drop on September 9th for 160€ each. Click on the links below to get to the shop.