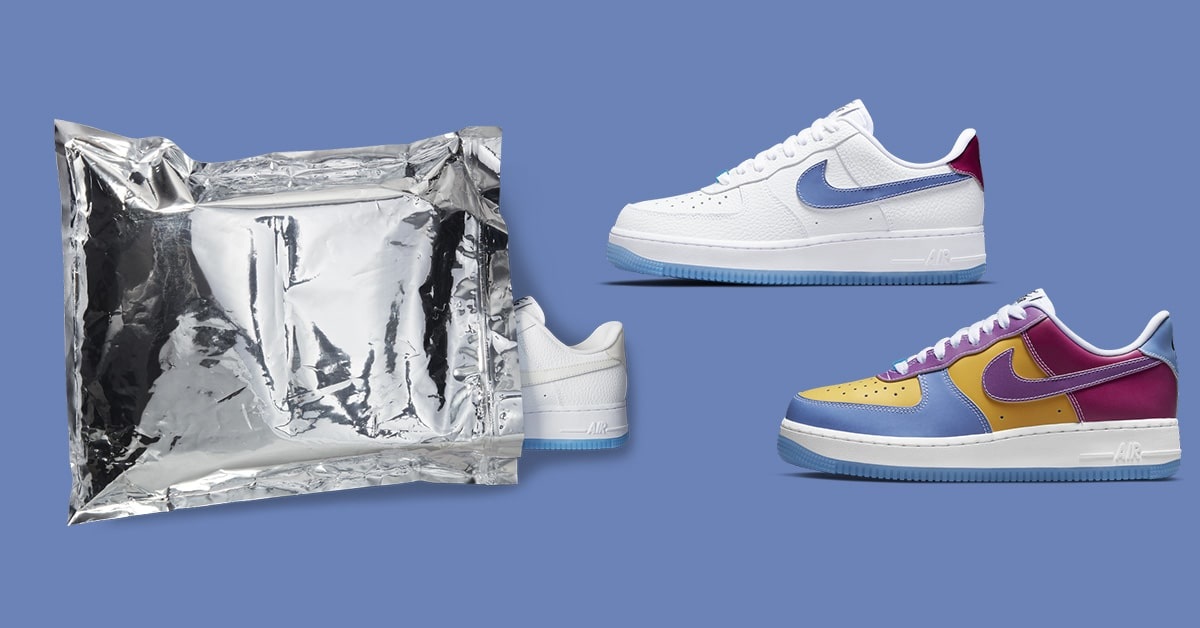 These Two Nike Air Force 1 Lows Change Colour in the Heat and Cold
Actually, it is no longer a novelty when Nike releases an Air Force 1 that changes its colour in warmth or cold. Nevertheless, the "Hot and Cold" theme has continued to disappear more and more, even though it is so popular with the sneaker community. But now, a new pack has been announced, and it currently has two new Nike Air Force 1's. Take a look at the iterations and their looks after the changes in temp here.
The clean look alone with the icy lace locks and soles looks brilliant, but there's actually a lot more colour hiding behind the clean design. On the Nike Air Force 1 UV "White", you'll find a premium upper made of tumbled leather, as well as white Swooshes and heels. When the weather gets warmer, the white Swooshes and heels turn a dark blue and a rich red respectively.
The other version is much more vibrant, as the Nike Air Force 1 UV has a blue mudguard, yellow side panels and toe box, and reddish Swooshes and heels. Both sneakers also come with an opaque dust bag.
Don't Miss the Releases of the Nike Air Force 1 UV
The official images of the two Nike Air Force 1 UVs are already online. Unfortunately, there is no release date for the sneakers yet.