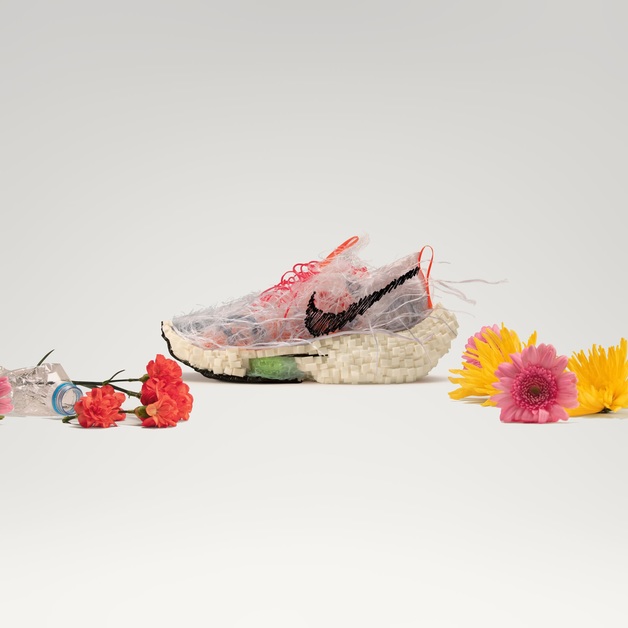 This Is What Nike's Most Sustainable Performance Shoe Looks Like
The Nike Air Zoom Alphafly NEXT% Nature is Nike's best performance shoe redesigned with circular design principles. It is the most sustainable performance shoe Nike has created to date.
Following the "Cosmic Unity" basketball shoe, Nike Running designers were guided by the belief that a product that makes the world a better place can also make the athlete a better person, as part of the Move to Zero initiative—Nike's path to zero carbon emissions and zero waste.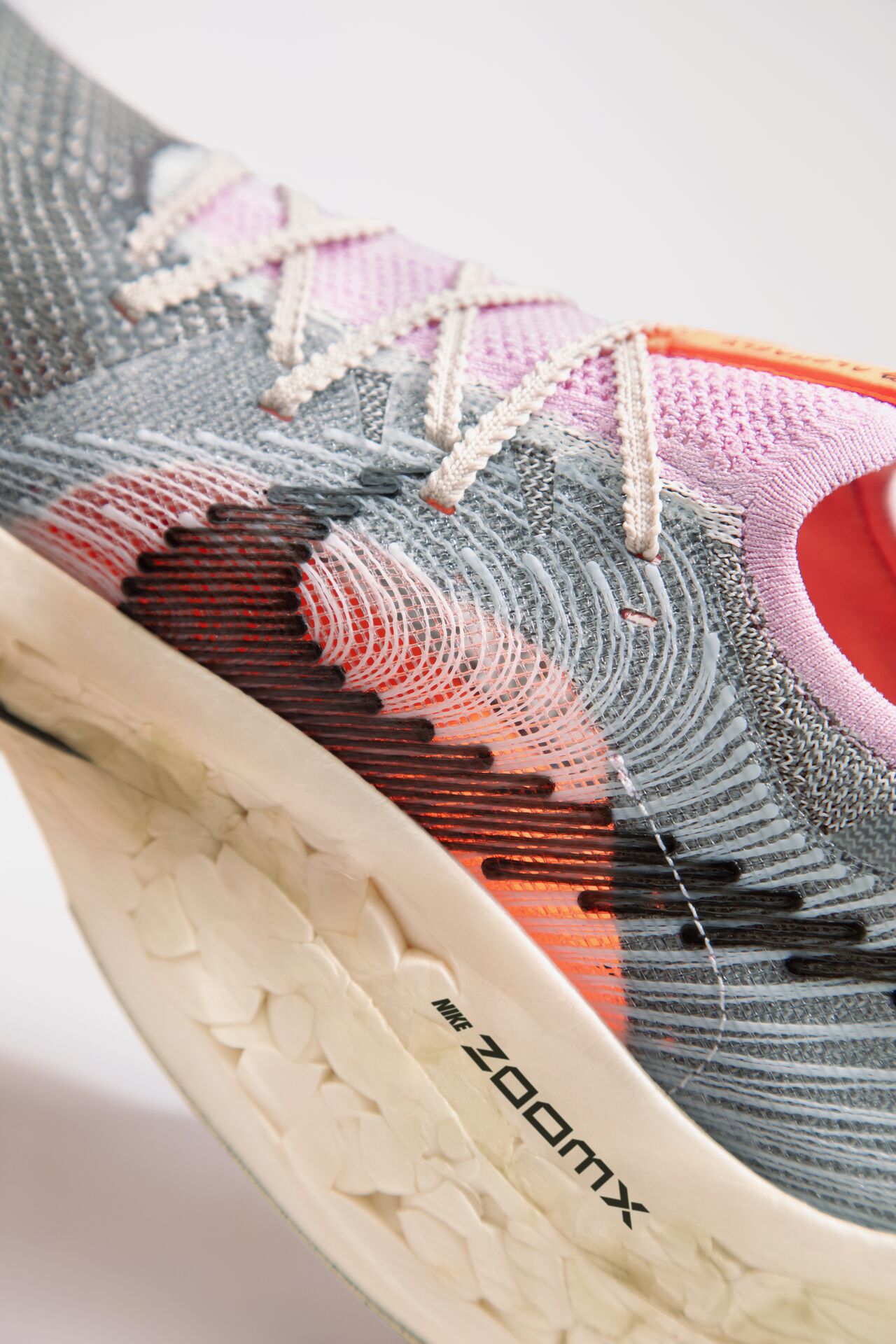 The Cosmic Unity already set the bar pretty high with a total recycled content of 25 percent (by weight), but the Alphafly NEXT% Nature now exceeds that with a total recycled content of at least 50 percent (by weight).
"We're not about making shiny objects—we wanted to use our concept car as a model for how we think about performance and sustainability," says Rachel Bull, Senior Footwear Product Director at Nike Running. "Putting a sustainable focus on our fastest marathon shoe also means we need all hands on deck to make it work, from our teams in design to materials sourcing to manufacturing."
This mindset has led to some of the key elements of the shoe taking a big leap in terms of sustainability. One example is the Nike ZoomX midsole, which is made of at least 70 percent recycled materials.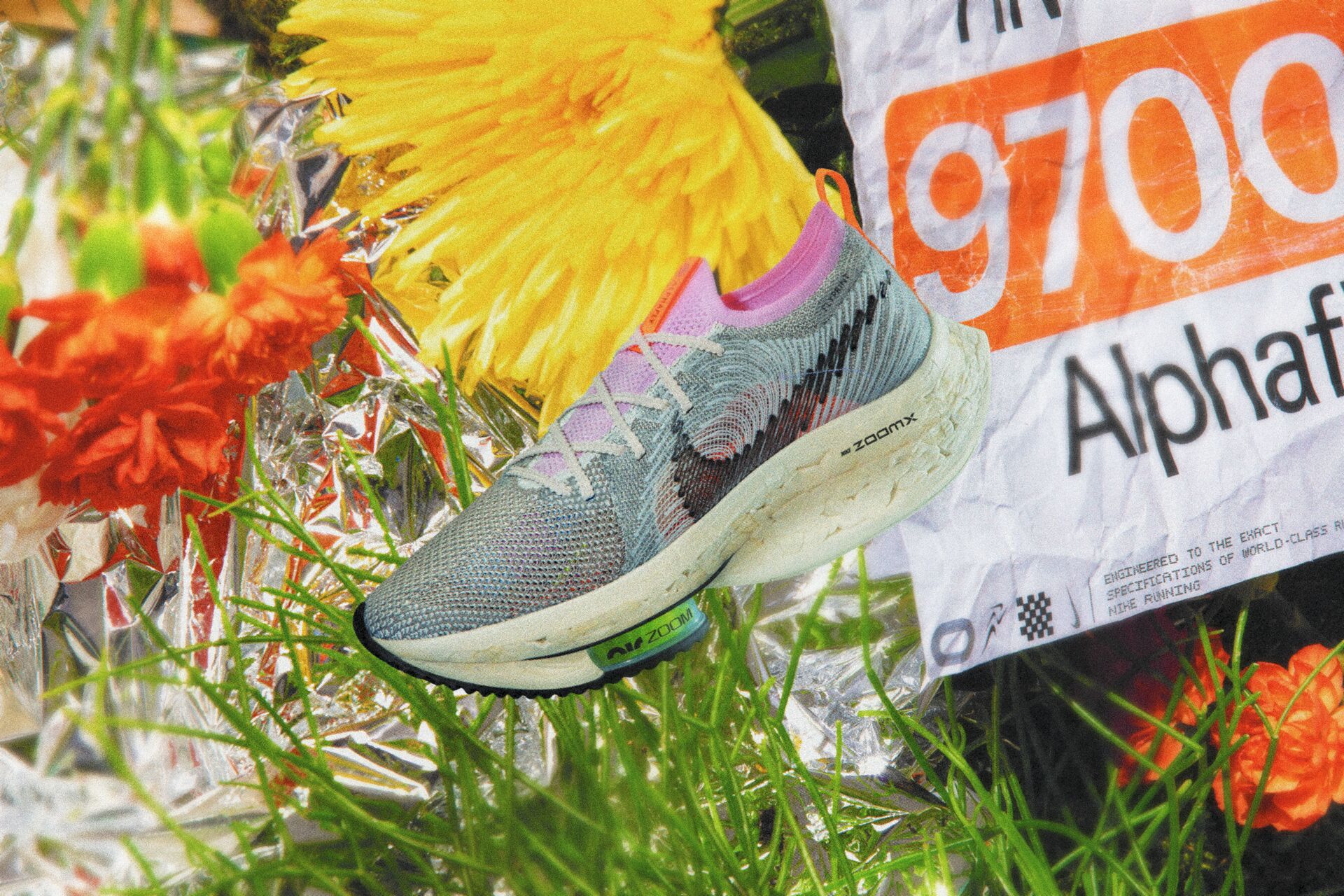 This reuse strategy got the teams thinking across disciplines and how other parts of the shoe could be recycled. For example, the Zoom Air Pods in the forefoot of Nike's running series are made of a high percentage of recycled materials. The Alphafly NEXT% Nature expands on this concept, using the remnants of these Zoom Air Pods for the 3D printing process that creates the textile for the hybrid Nike Flyprint and Nike Flyknit upper.
Release of the Nike Air Zoom Alphafly NEXT% Nature
To date, Nike has not set a release date for this new type of shoe. However, we assume that the shoe will drop in the next few weeks. Of course, we will keep you updated!