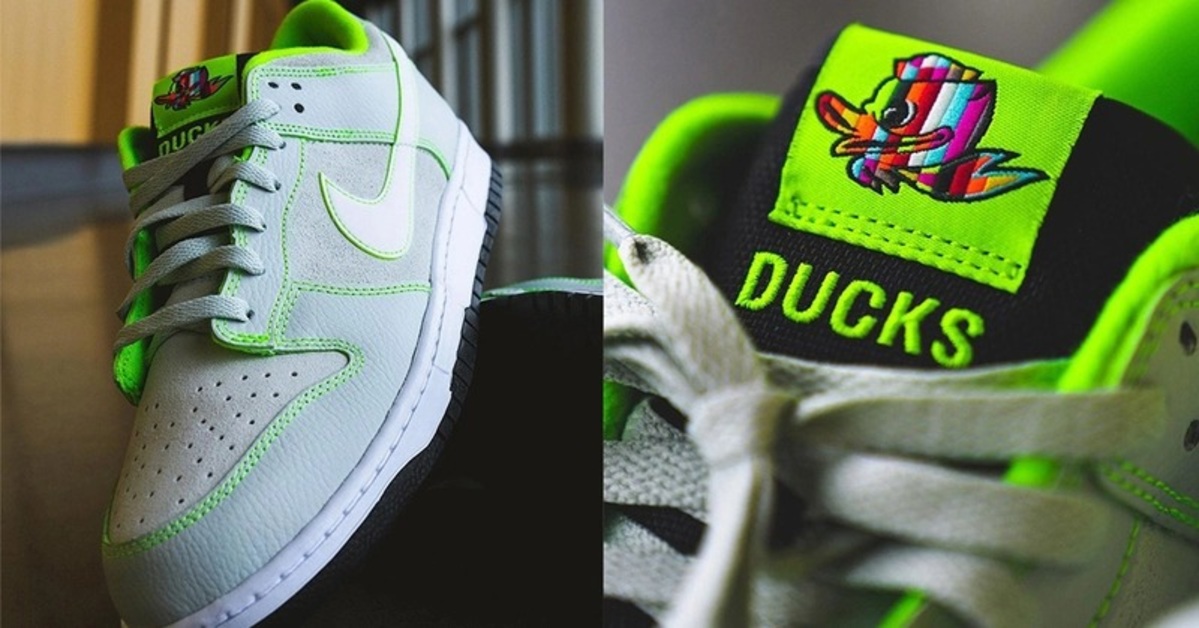 This is What the Nike Dunk Low "Ducks of a Feather" Looks Like
Nike and Nike Art Director Tinker Hatfield have teamed up to bring Oregon Ducks fans a unique experience - the Nike Dunk Low "Ducks of a Feather" sneakers. The "Ducks of a Feather" program is a Web3 NFT platform run by Phil Knight's Division Street with the goal of connecting UO athletes with collectors, supporters and fans. Every NFT owner receives an exclusive pair of limited-edition, Ducks-inspired Nike Air Max 1s - and now the Nike Dunk Low "Ducks of a Feather" is also being released as part of the programme.
 
The second offering in the programme is a grey Nike Dunk Low with neon green accents. The bright injection brings an exciting element to the sneaker's design. It also features tumbled leather and suede overlays as well as a multicoloured Nike logo. Rounding out the sleek design is a white midsole with a striped insole and a white "O" sign - a subtle nod to the Eugene institution. It remains to be seen whether the colourway will be exclusive or available to everyone, but given the hype Nike has made around this project, it looks like it will be a highly sought-after sneak version.