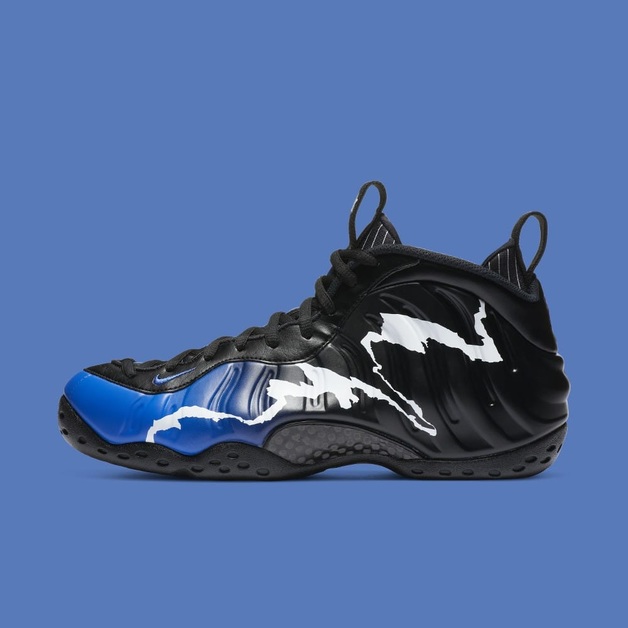 This Nike Air Foamposite Is Inspired by the 1996 All-Star Game
Recently, the Nike Air Foamposite has shown up more frequently in the sneaker game. Also recently, we have seen the smaller version with "Thank You" details. But it seems that these are not the last sneakers for this year, because now, pictures of another awesome colourway have just been uploaded.
In September 2020, the Nike Air Foamposite "1996 All-Star" will drop. The name already gives away the inspiration, because the model collected the impressions of the 1996 All-Star game and put them right on a colourway.
The Air Foamposite drops in the colours white, black, Aurora and Game Royal and has an upper with a gradient of black on the heels that fades to "Game Royal" on the tips of the toes. A white flash shoots over the large side panels, and the insoles with a "1996" print on them complete the colourway.
When Does the Nike Air Foamposite "1996 All-Star" Drop?
The pictures of the Nike Air Foamposite "1996 All-Star" are already online. The sneakers are supposed to be released on September 4th at Nike.