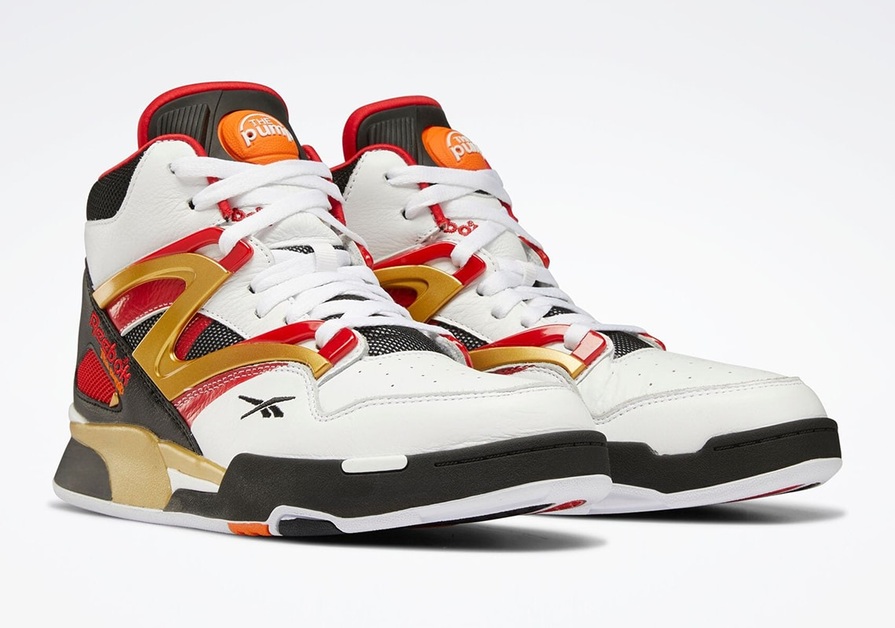 This Reebok Pump Omni Zone II Brings Gold Detailing to the Classic Colourway
Update 21.02.2022
You can now shop the latest Reebok Pump Omni Zone II directly at Reebok for only 160€. Several sizes are still online. You can find the link to the Reebok online shop here.
Original article 08.10.2021
Since its return this year, we've seen the Reebok Pump Omni Zone II in a variety of settings. Most recently, it completed the collection with Jurassic Park or NERF, and now, the classic is enhanced with gold details. Check out the official images from Reebok here, as well as a first release date for the new Reebok Pump Omni Zone II.
It has a classic look, but at the same time exudes a luxury we're not used to from the silhouette. The side panels and part of the midsoles feature gold detailing, showcasing the vintage look underneath.
Much of the base is made of white leather, contrasting with the black heels and dark midsoles. Red then hits the polished eyelets, outlines, and branding, perfectly rounding off the sneaker's vintage look.
When Is the Reebok Pump Omni Zone II Set to Be Released?
The first images of the Reebok Pump Omni Zone II are now available via the label's online store. Unfortunately, no date has been set yet, but you should keep an eye on the shop.