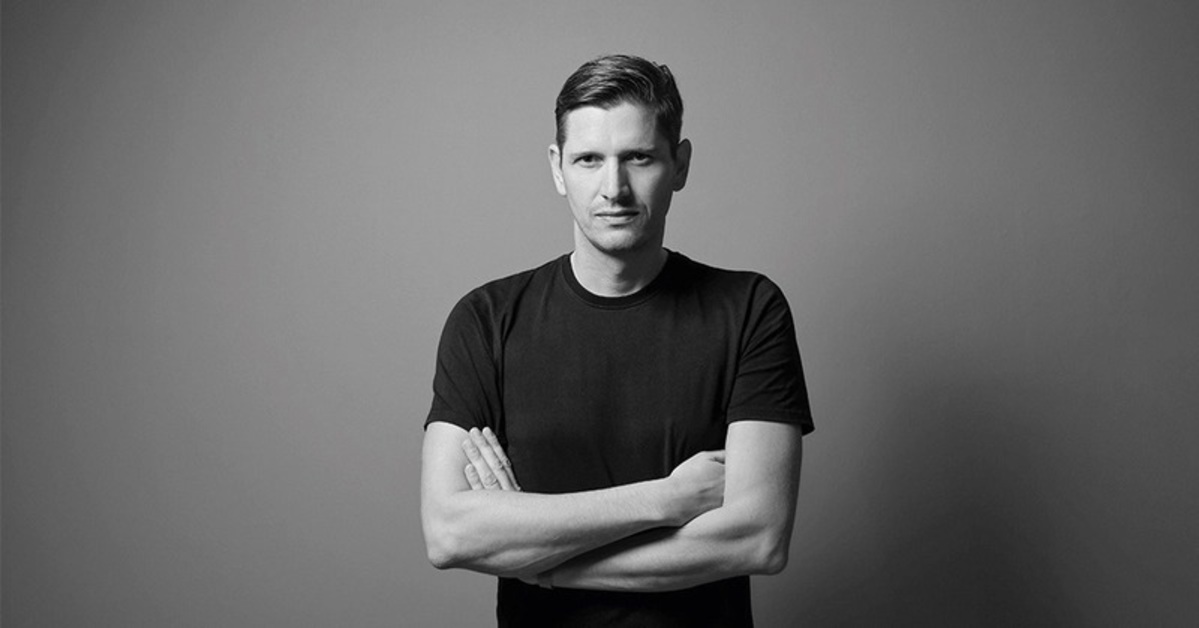 Torben Schumacher about adidas Equipment
There is no getting around the fact that the adidas Equipment Launch 2017 was a huge success on all levels. Here's another perspective - a conversation with Torben Schumacher that took place during Art Basel in Miami. At the time he was Vice President of Product, but has since taken on the position of General Manager at adidas Originals. Of course, he is one of the brand's most influential minds.

Torben, when adidas Equipment first came to market, the idea was to have a no-bullshit approach to the products - a simple and clear sports focus. Now it has become a complete lifestyle package. How do you see this change from a brand perspective?
For us, the basic idea of Equipment is still a big inspiration, especially if you look at the post-1980s, which was a really colourful period with a lot of detailing and bling-bling. Equipment came out in the early 1990s and was a real break from the norm and an attempt to clean things up. This basic idea is still very relevant and motivating for us. Our team in Germany is made up of many sneaker lovers and it is certainly one of the most iconic platforms for sneakers and something of a holy grail for the brand.

What about the timing for the current EQT push?
We've always been looking for the right time to retell this story. Starting with the classic shoes from the 1990s, we asked ourselves: what would these shoes look like today if they were designed with the same idea in mind? That's the beauty of this collection. It ranges from slightly improved classics to modern designs that don't compromise and bring in new technologies like Boost and Primeknit. That's what makes it so exciting.
Campaign image by Jürgen Teller
The line between performance and lifestyle is becoming increasingly blurred. Would you say that performance now also includes "everyday" performance in terms of comfort and wearability?
Yes, I think it is becoming more and more important today to make the innovations we have, such as comfort, weight reduction and breathability, available to everyone, not just athletes. By taking inspiration from our archive and the history of adidas Originals and combining designs with the best industry-leading technologies like BOOST and Primeknit, we are really bringing an exciting new perspective to the model and the next chapter of EQT.
One of the absolute highlights of the 2017 collection - the 93/17
Now there is also a new EQT colour, namely "turbo red". Overall, it feels like adidas is getting a bit bolder when it comes to using the archives and going in a new direction and experimenting. Would you agree with that?
I think it's important to have that unique archive that remains a defining feature of our brand, but we shouldn't be limited by it either. And that was an important point when Adi Dassler started designing products. He was never too precious with his designs and was constantly taking things apart and rebuilding them to create innovations. That is very inspiring for us. While we often reissue models from the archive, we also want to revisit and explore the idea and inspiration behind the products in the archive. That's why we mix new technologies and materials with old ideas - or ideas that were relevant at the time - and ask the right question: Not why a shoe looks the way it does, but why it was constructed that way.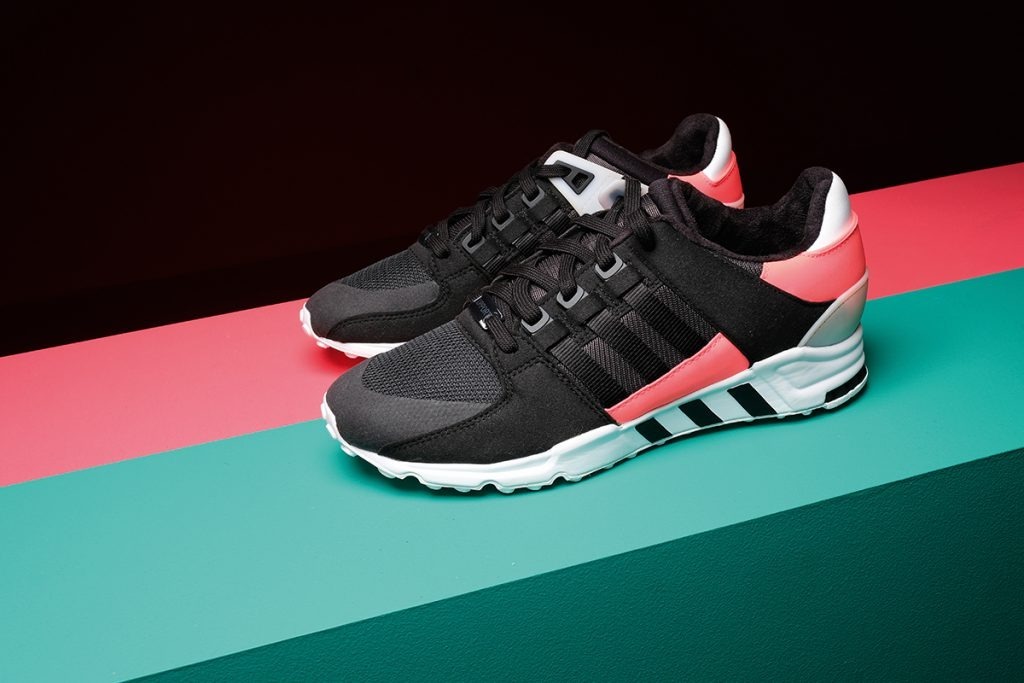 The EQT Support RF in Turbo Red
At an event like Art Basel in Miami, so many influences come together: music, street culture, sports and so on. Does this also create a stronger dialogue between the brand and these areas - more than before? Is adidas listening more and seeking dialogue?
It's great to hear you say that; that's exactly what we do. adidas Originals is a brand that was born out of culture and it's important for us to celebrate that and continue the dialogue about culture and creativity. Art Basel in Miami is a great place to do that. With the EQT series' historical connection to design, Art Basel was also a natural fit and it's always exciting for us to collaborate with those who continue to push creative culture forward.

adidas has always been relevant beyond sport, but it seems that the brand is now collaborating more intensely with others. What changes do you see when you compare the 90s, when Equipment started, with today's environment?
I think the main thing is that we don't try to consciously control things too much. We don't tell people how to wear our products and what to use them for, but we try to present a clear point of view and vision, whether it's from our own design and product teams or through the eyes of one of our collaborators, and see how the culture embraces it. This approach has proven successful for us.

Can you give an example?
Well, we could sit in a room with ten people all wearing the Stan Smith, but they would most likely be wearing ten very different looks at the same time and all look great. That's what makes the times we live in as a brand so exciting: Whenever things are authentic and created from our core, it seems to be recognised and embraced. And for us, it's so exciting to see how that manifests in the culture in different ways.

Would you say that Equipment was ahead of its time?
Yes, definitely. There was a strong focus and a bold pursuit to build something simple and direct, and nothing else. From that point of view, it was quite visionary. That's why the products are still so relevant today. They represent something special - a design reduced to the essential.