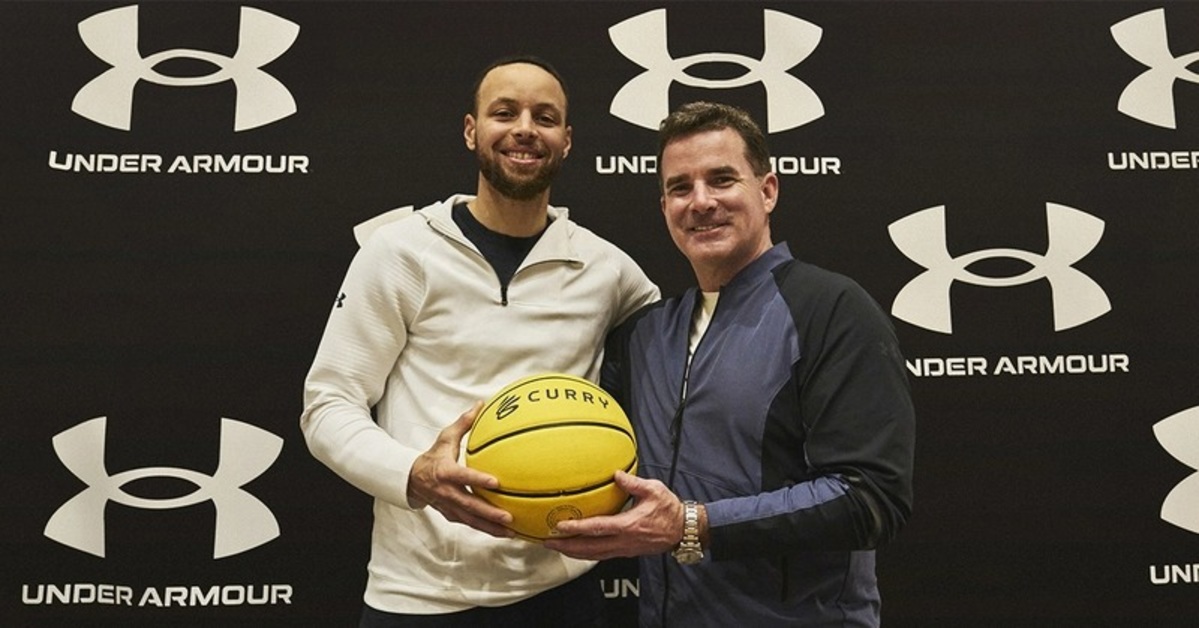 Under Armour and Stephen Curry Extend Their Partnership
Stephen Curry and Under Armour have a close relationship. Curry signed a contract with the Baltimore-based sportswear company in 2013 that was originally set to last ten years, but then decided to extend the partnership to build on their shared legacy. Kevin Plank expressed his commitment to the relationship by saying, "I couldn't imagine Under Armour without Stephen, and I couldn't imagine Stephen without Under Armour."
Curry, meanwhile, has launched his own brand - the Curry Brand - with the help of Under Armour to promote current and future athletes of all levels of performance and make the world a better place long after his time in the NBA is over. Azzi Fudd, of UConn women's basketball team fame, is one of several inspirational brand ambassadors who are part of this powerful pairing. 
Steph's latest (and likely lifetime) contract with Under Armour far exceeds the earning potential of his NBA contracts, as the annual base salary, stock shares, royalties and on-court bonuses could total more than $473 million by the 2025-26 season. It's clear that the Warriors' star point guard wants to be on the court for many years to come, as he himself has said, "Now the real work begins." This lifetime contract is an exciting new chapter in Steph Curry's career and no doubt an even brighter future awaits him.