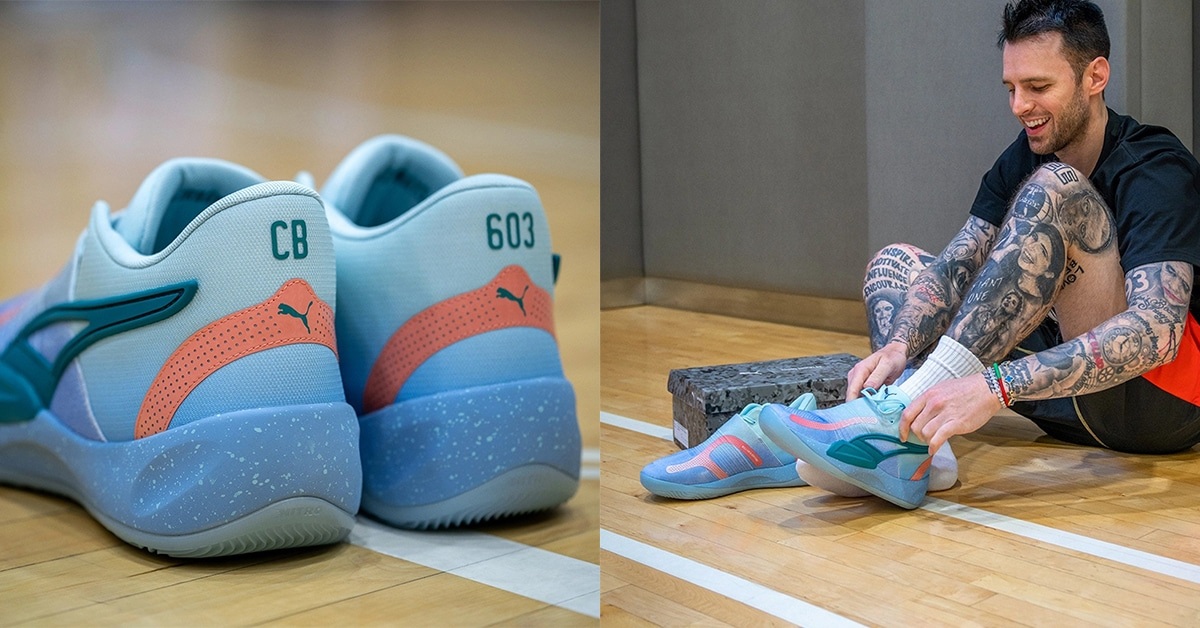 Upcoming Puma Rise Nitro Pays Homage to Chris' Home State of New Hampshire
Chris Brickley is an absolute powerhouse in the world of athletic trainers. With a client list of famous all-stars including Donovan Mitchell, Trae Young, Carmelo Anthony, and Jimmy Butler, he has shaped the game of some of basketball's biggest stars.
Puma has taken notice of his work and has brought him on board as an ambassador in 2019. To honour the new addition, Puma has released a special colourway on the Rise Nitro, with elements paying homage to Chris' home state of New Hampshire.
The baby blue base represents the coast, the peach overlays represent the mountains, and the dark green side stripe represents the woods. There are also detailed touches like the initials on the heel cap and the area code next to his parents' name that make this silhouette truly unique.
Chris Brickley x Puma Rise Nitro — Now Available in Selected Regions
In other regions, the Chris Brickley x Puma Rise Nitro is already available. A drop in Europe hasn't been confirmed yet, but you should keep an eye on the Puma online shop in case the sneakers are subsequently released.