Why the Stingwater x Nike SB Dunk Low Resembles a Fly Agaric
Update 27.04.2021
After the first images were shown in March, we now have an official look at the Stingwater x Nike SB Dunk Low "Magic Mushroom".
The streetwear logo by Daniel Kim completely takes over Nike's main product with a contrasting "Magic Mushroom" colourway. The red leather on the shoe is accentuated by the white splash of colour overlays and can be found throughout.
Additional details then come in the form of jewel Swooshes with drop "Stingwater" embroidery, reversed "EKIN" lettering on the back, "Very Special" tags on the tongues, as well as lightweight corduroy lining and printed insoles. Other highlights include small pockets in the tongues, playful graphics on the inside, and "PLANT EMOJI WITH EYES" on the outsoles.
Expect the sneakers to drop on May 10th at Nike and selected skate shops for 125€.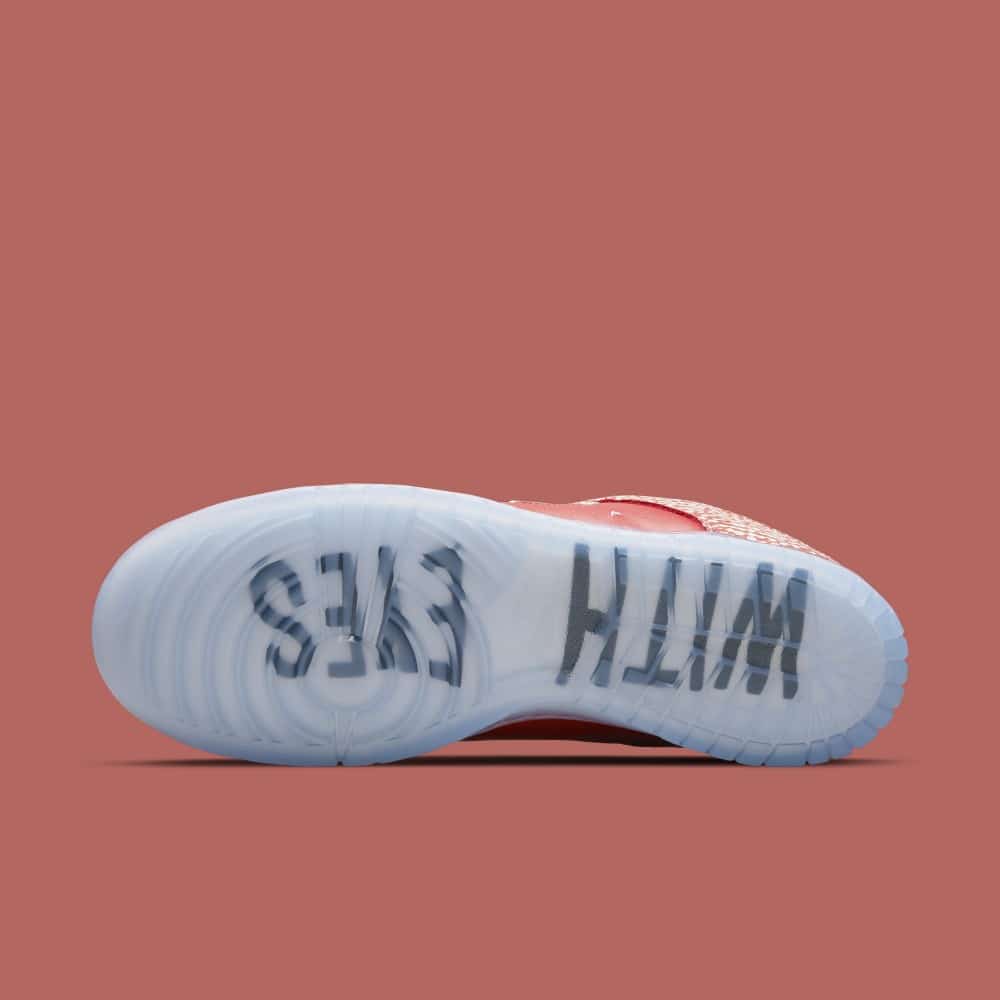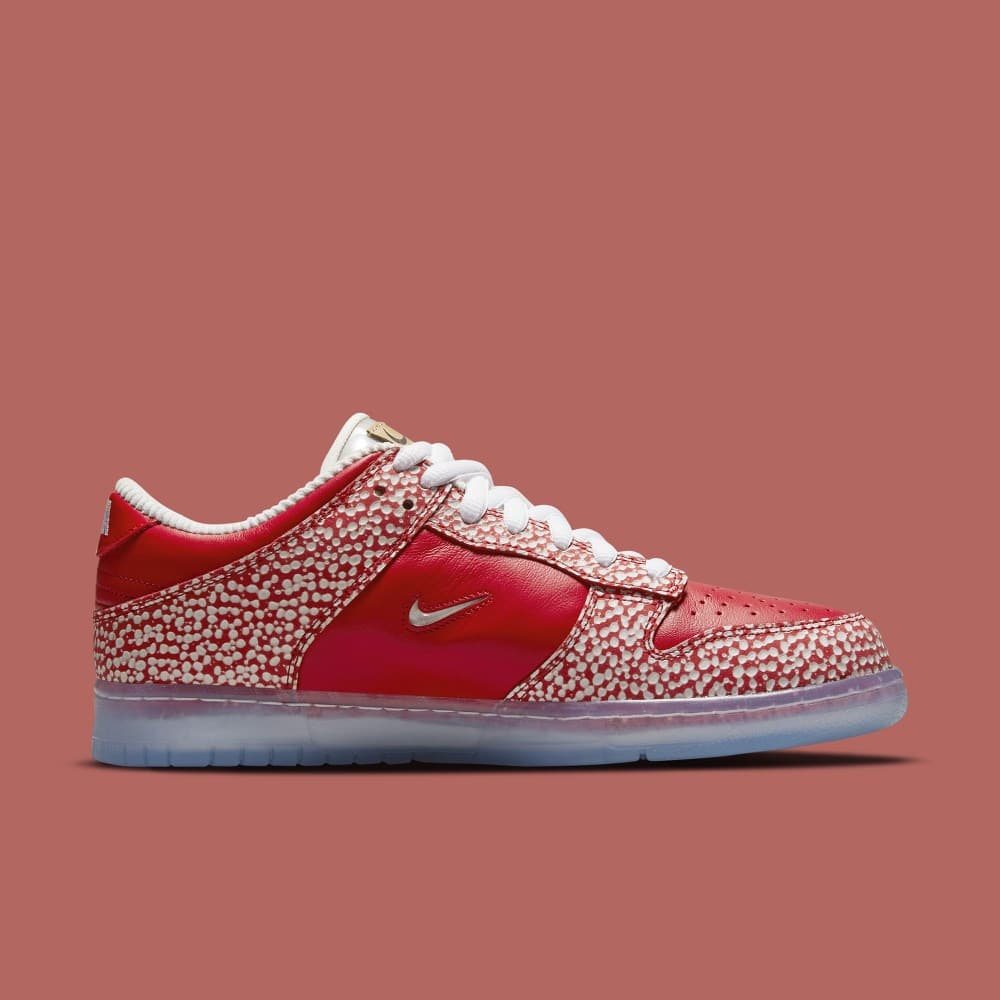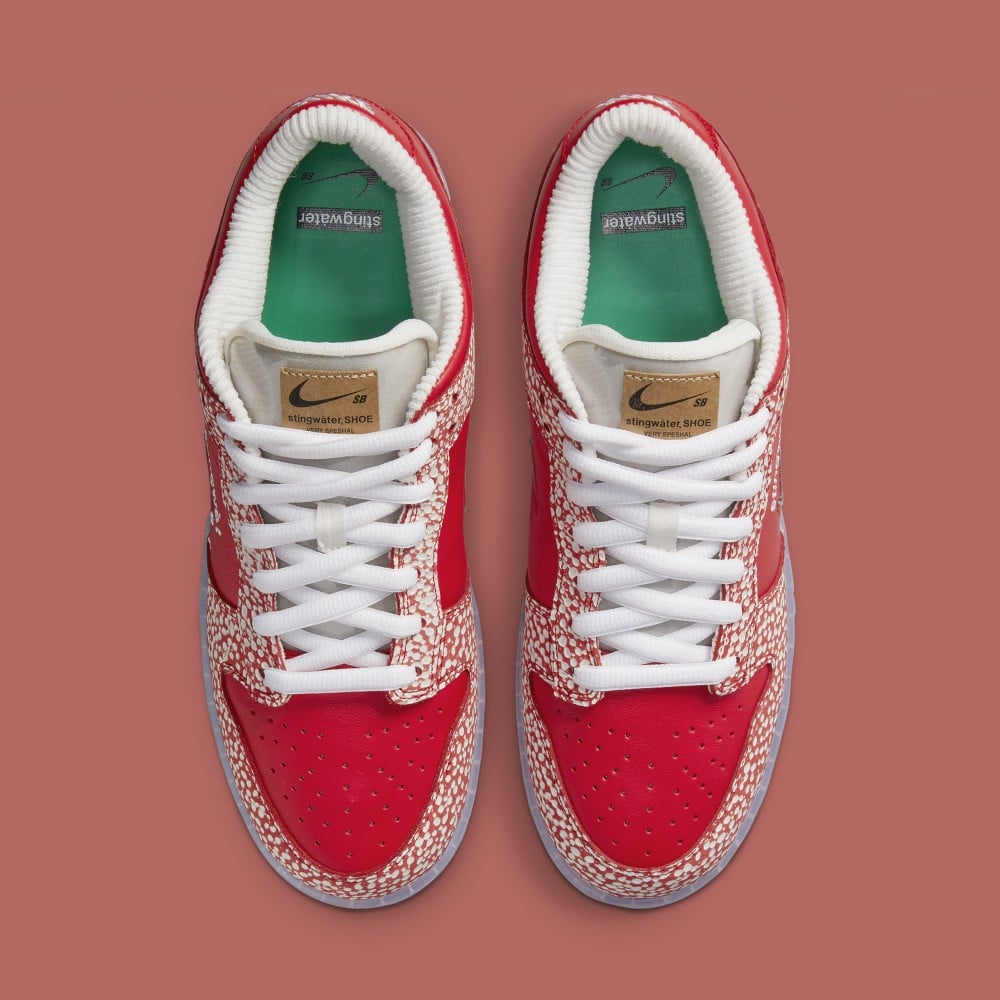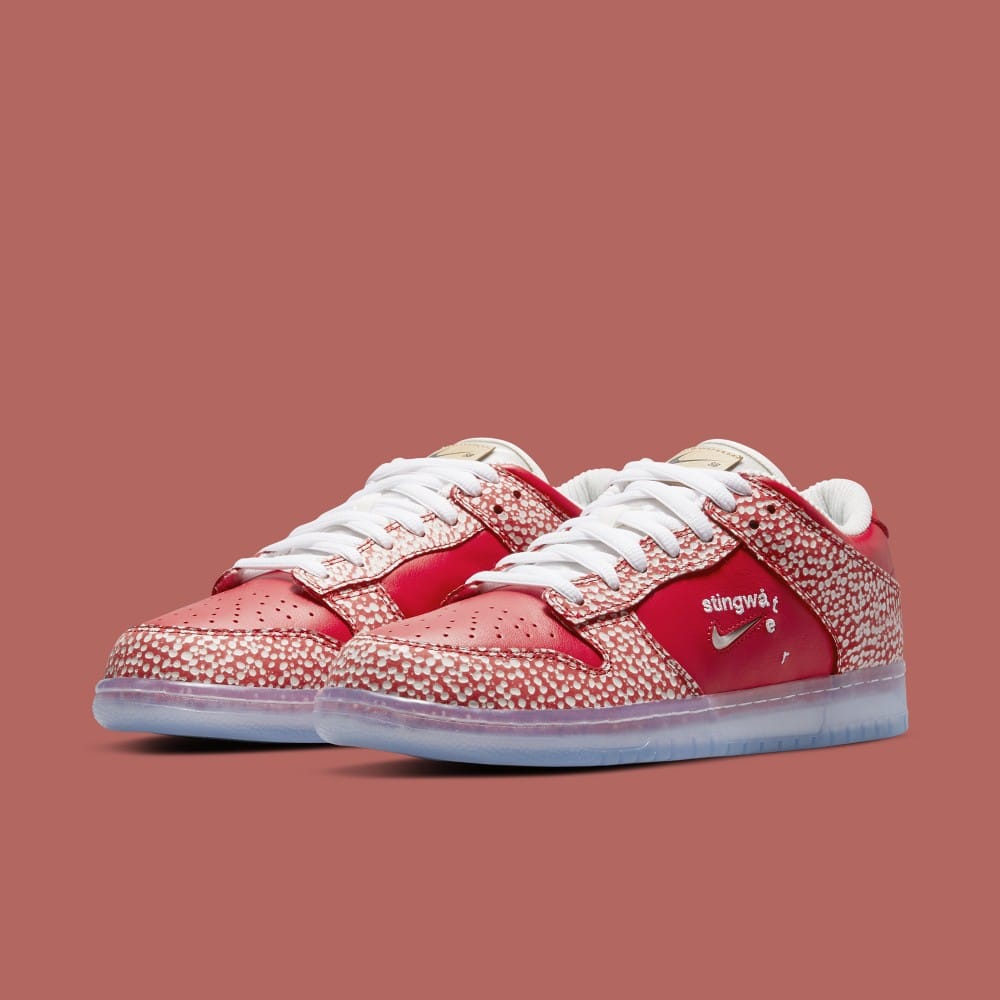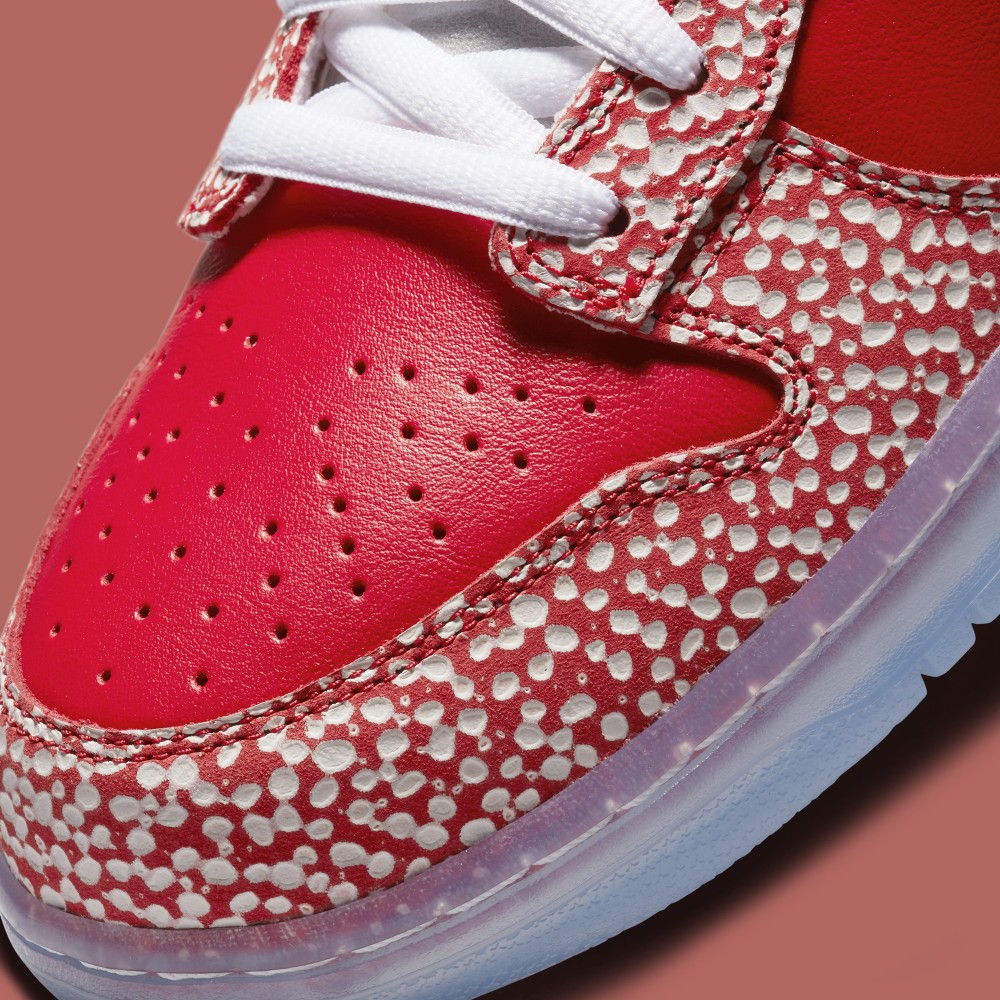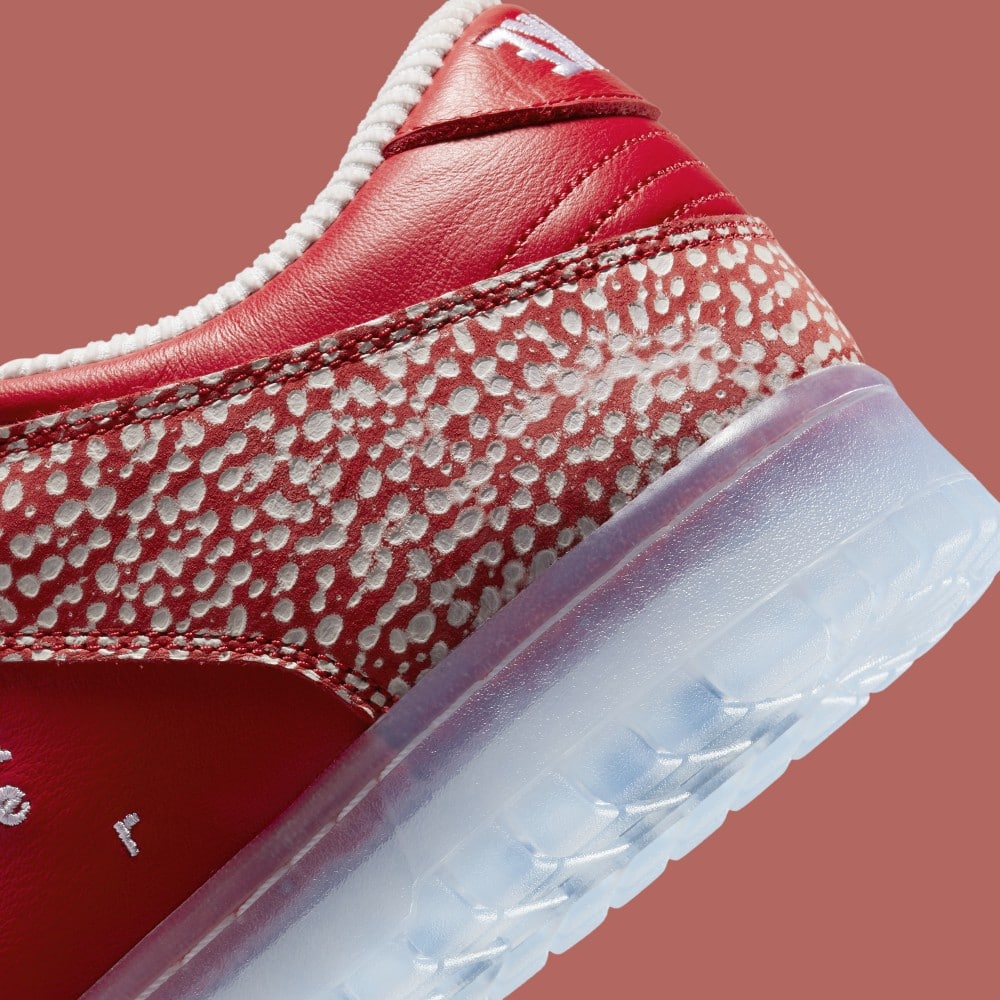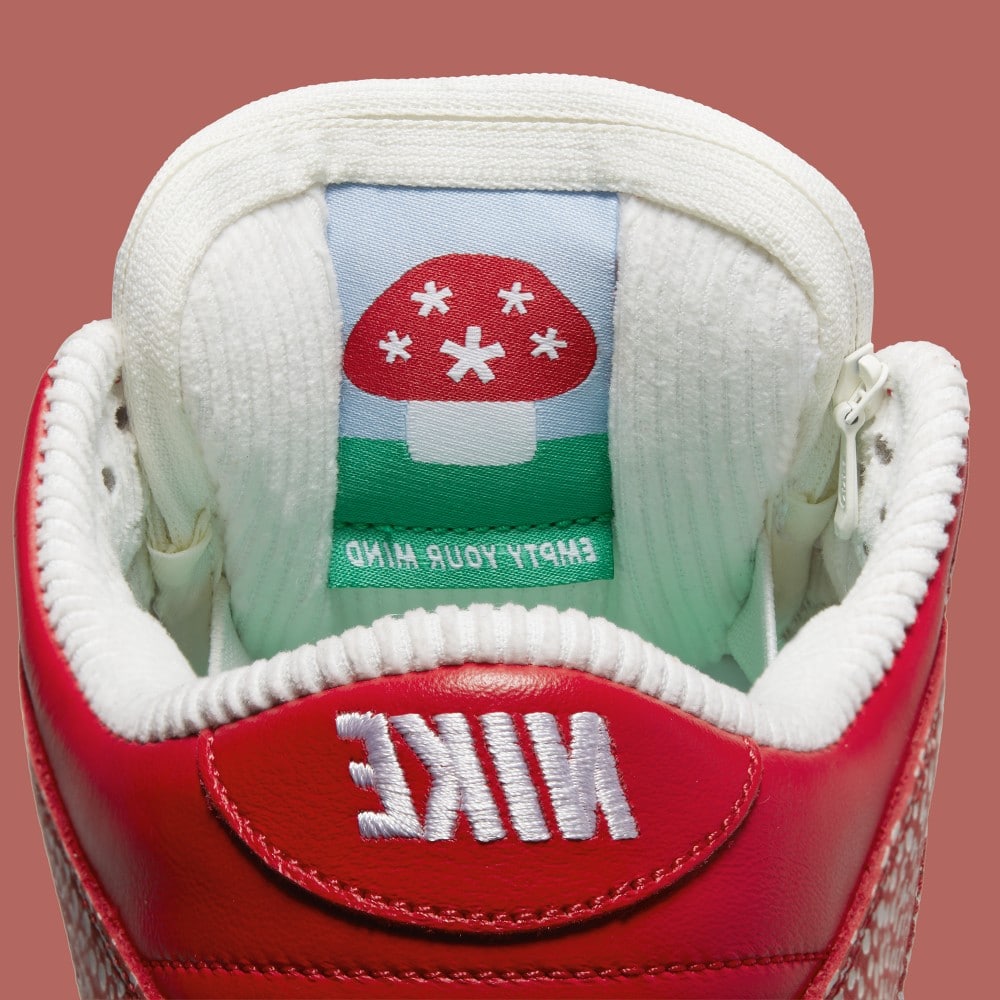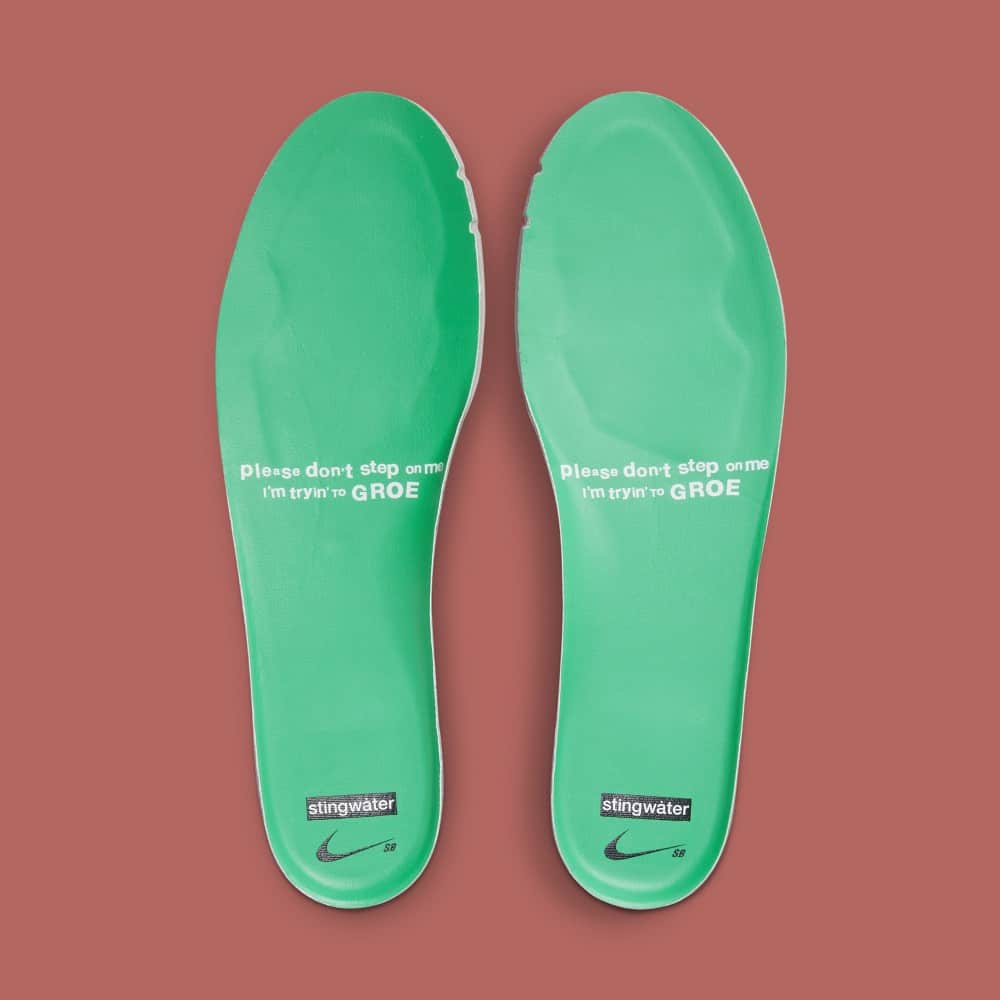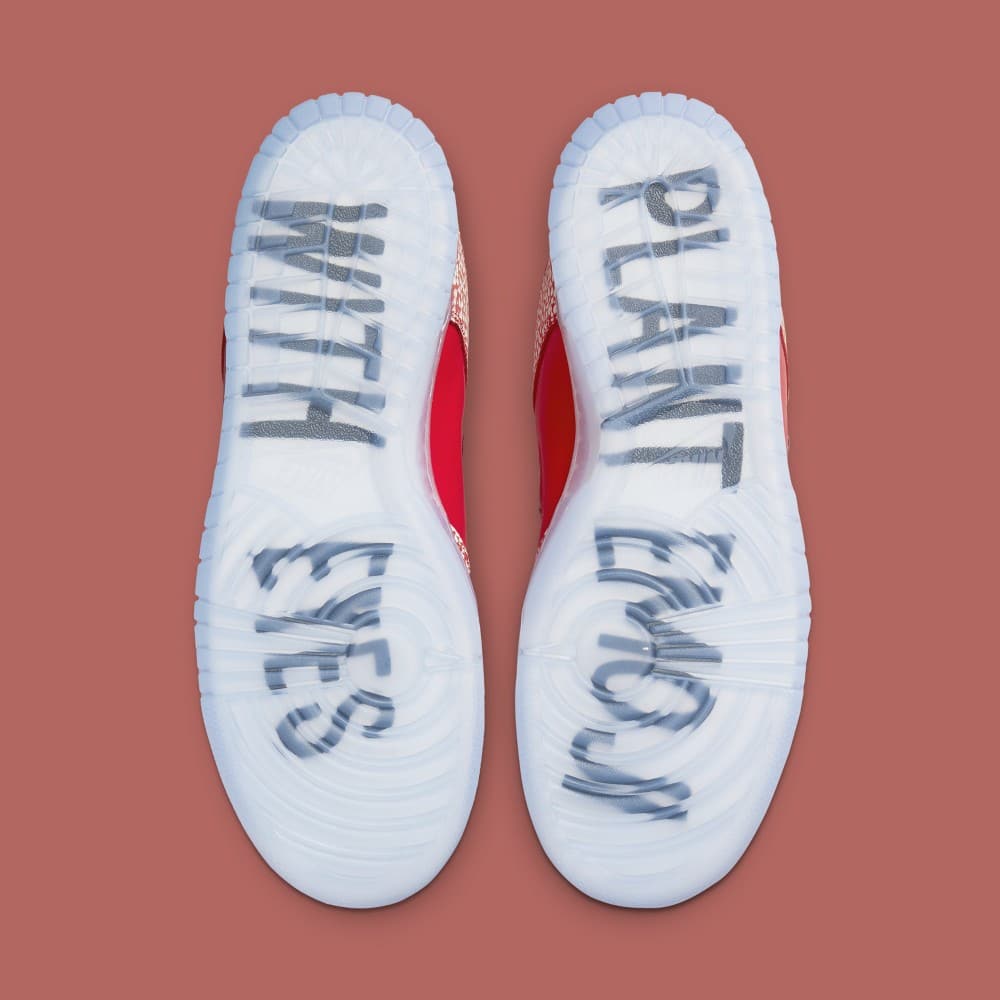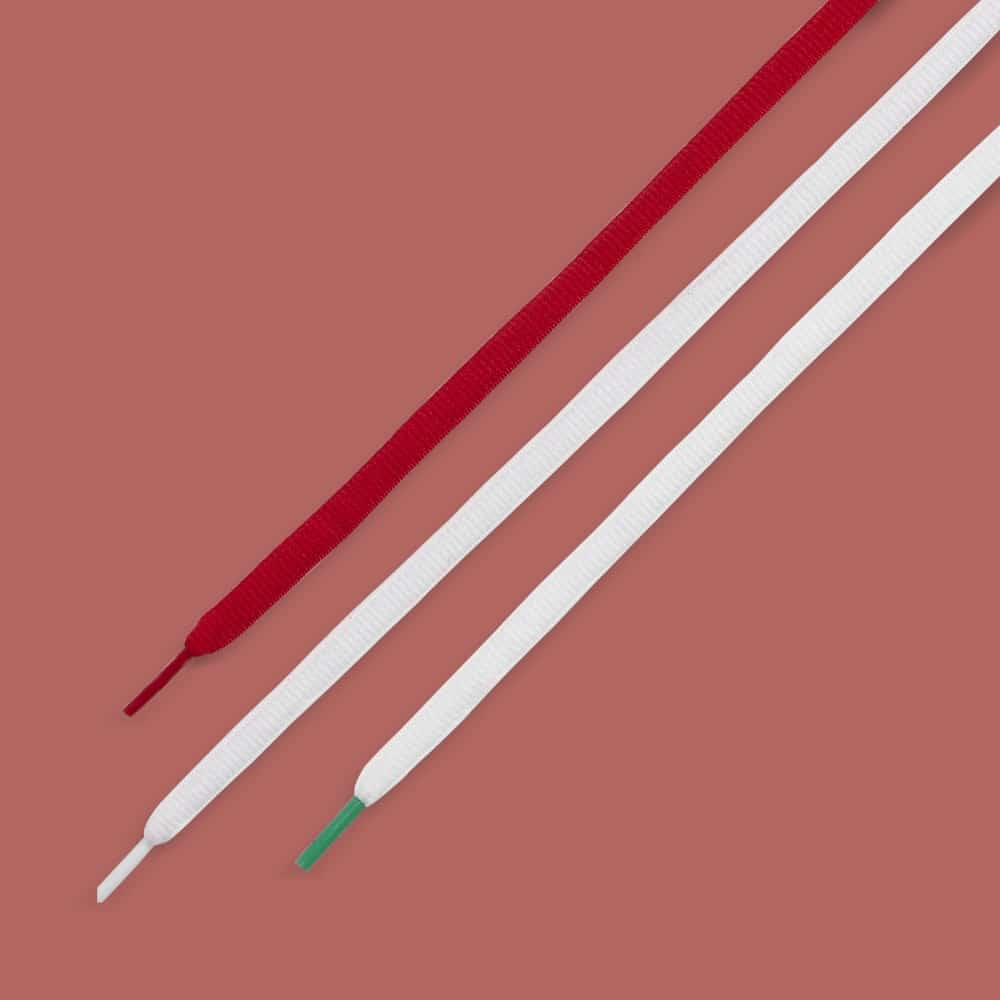 Original article 22.03.2021
Daniel Kim's eccentric clothing/skate brand Stingwater will soon release one of the best Dunks in 2021. The first images have surfaced on the net, suggesting a collab between Stingwater and Nike SB. We took a look at the Dunk with a solid 50/50 balance between both names and show them to you right here.
The Nike SB Dunk Low gets the signature shape with simple overlays for a traditional look, while Stingwater's louder details make their mark on the design. The Swoosh on the sides has been replaced with a smaller Jewel Swoosh to better line up Stingwater's adjacent letters.
In addition, most of the sneaker is in a red and white tone. This look is very reminiscent of Stingwater's logo, which comes from a toadstool. Inside, you will find further additions such as a logo from the skate brand and a print with the words "Please don't step on me. I'm tryin' to grow."
Don't Miss the Release of the Stingwater x Nike SB Dunk Low
It feels like we're still a long way away from the release of the Stingwater x Nike SB Dunk Low. It is currently expected to drop in 2021.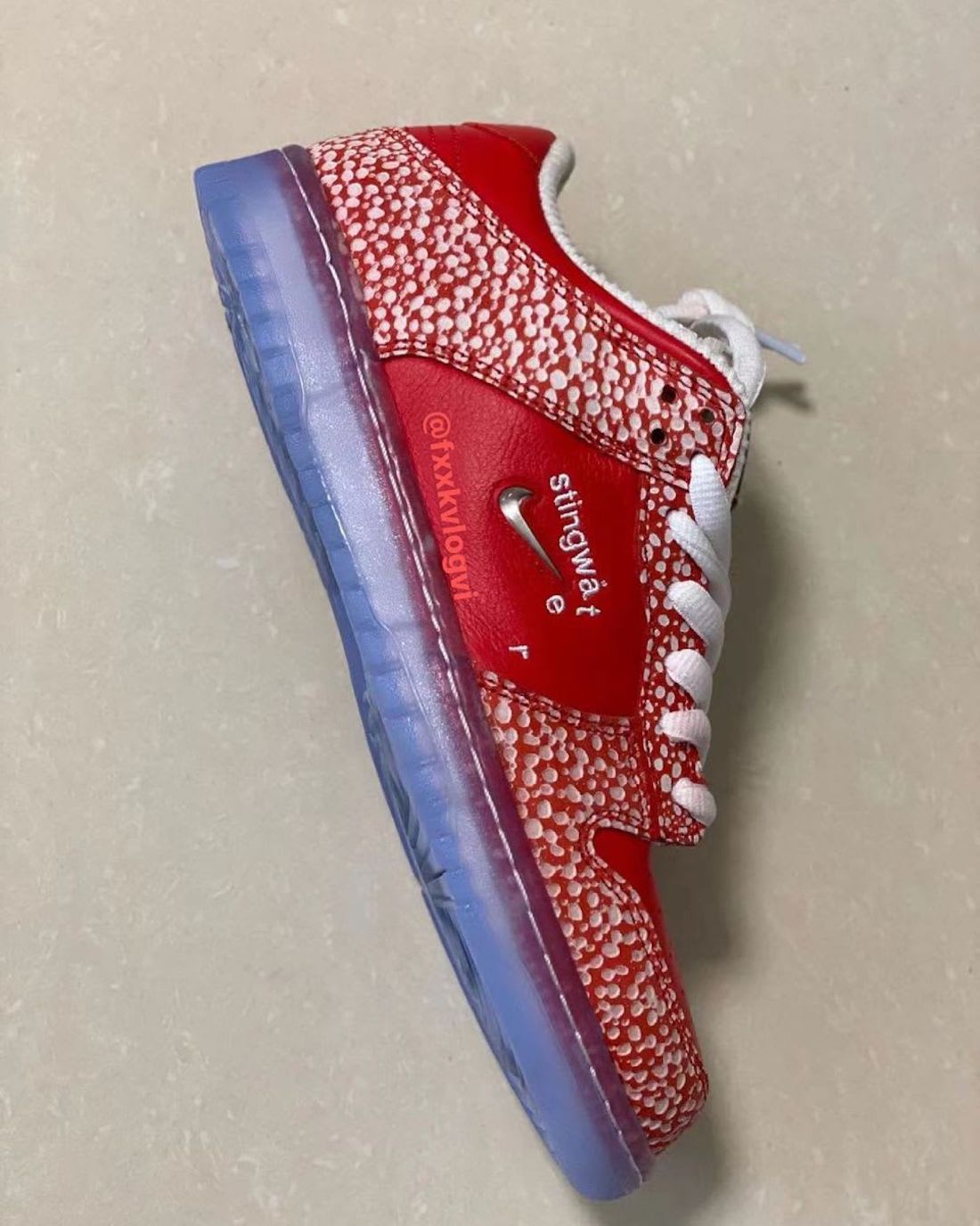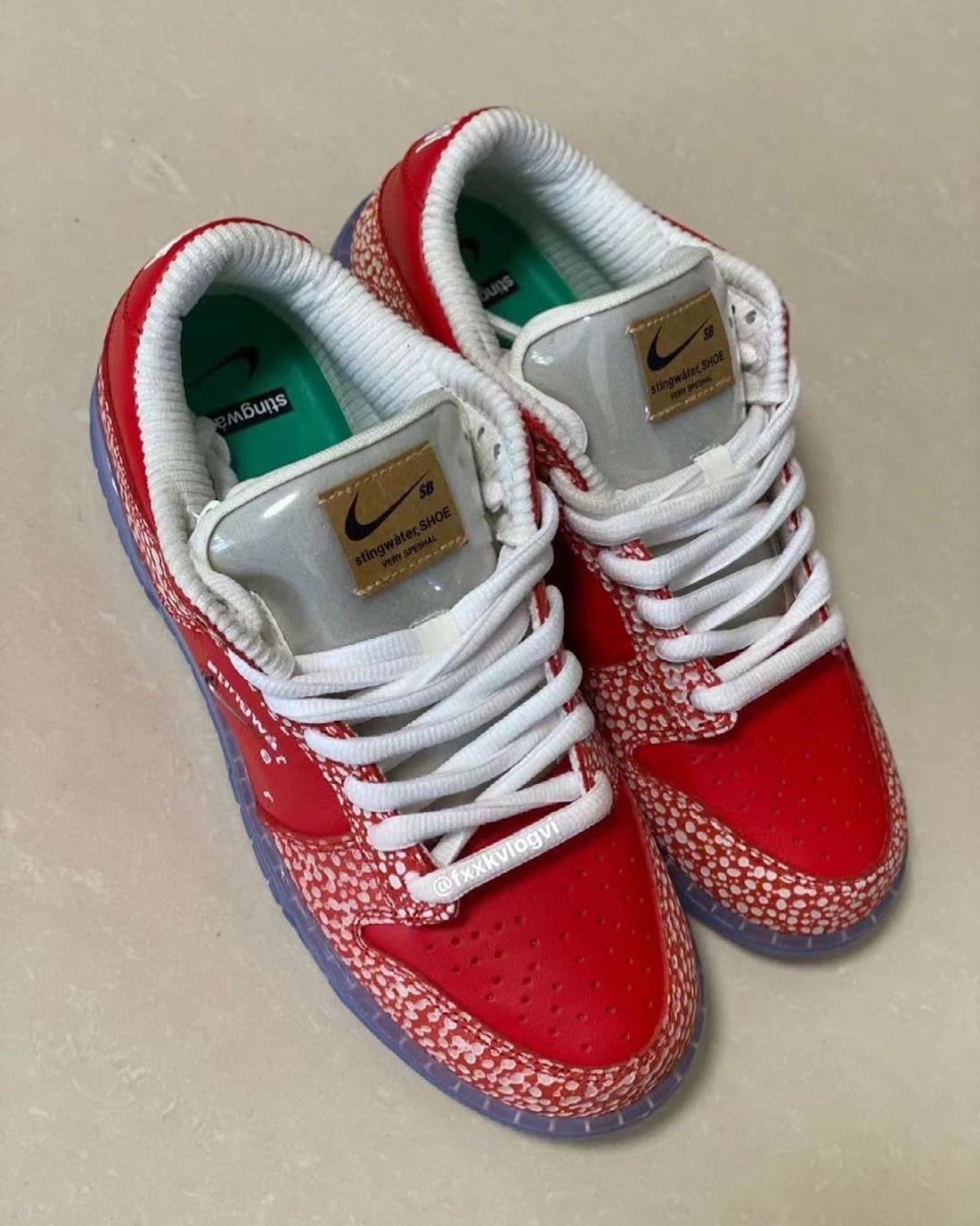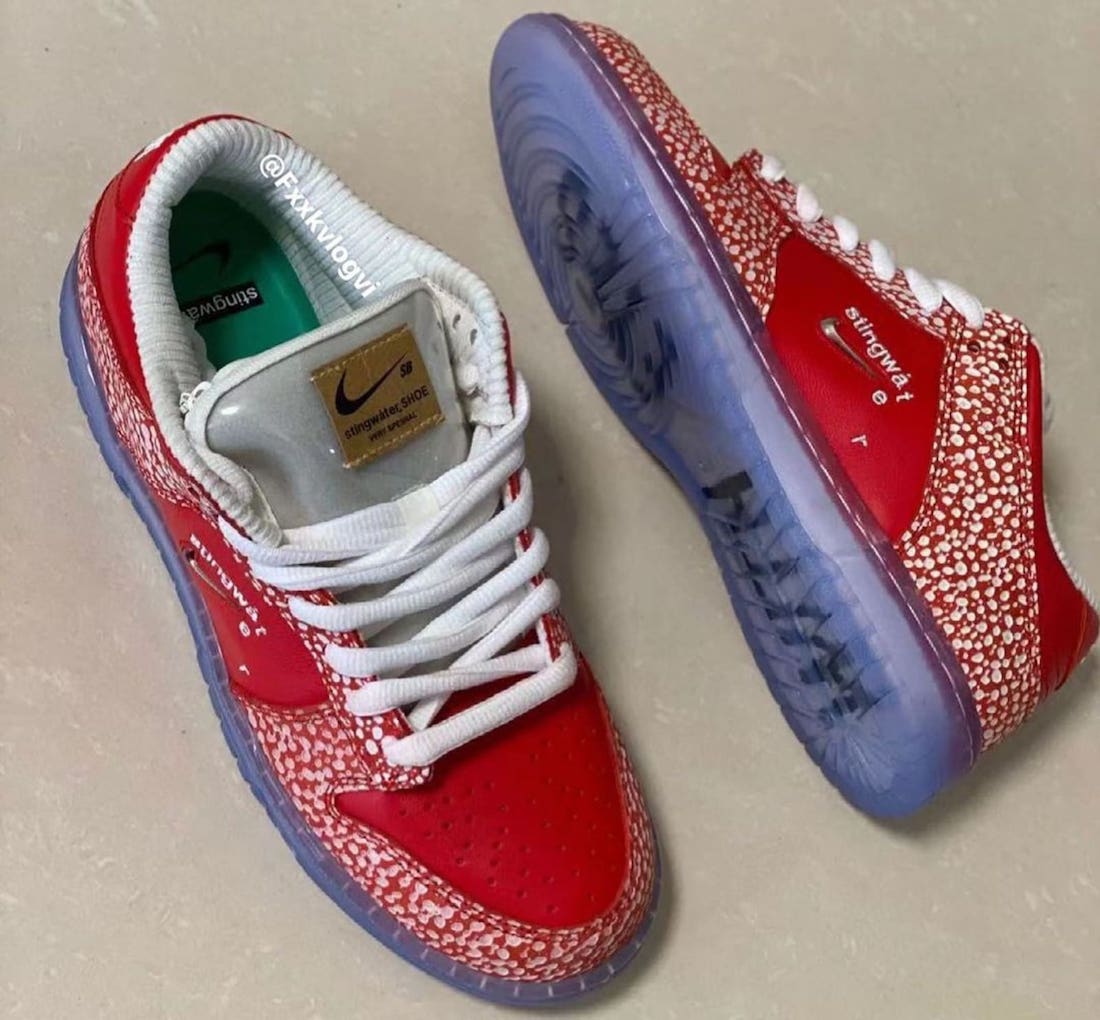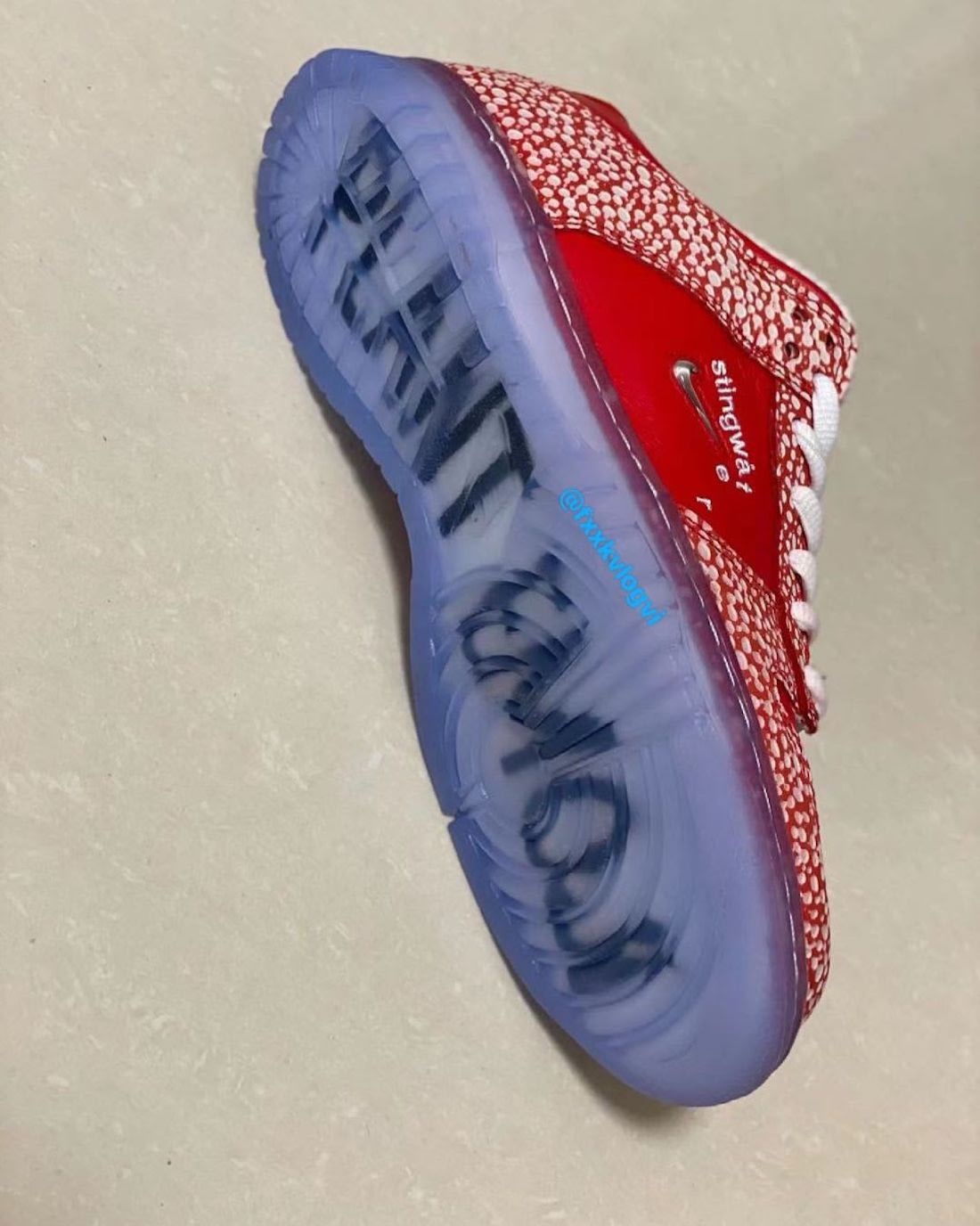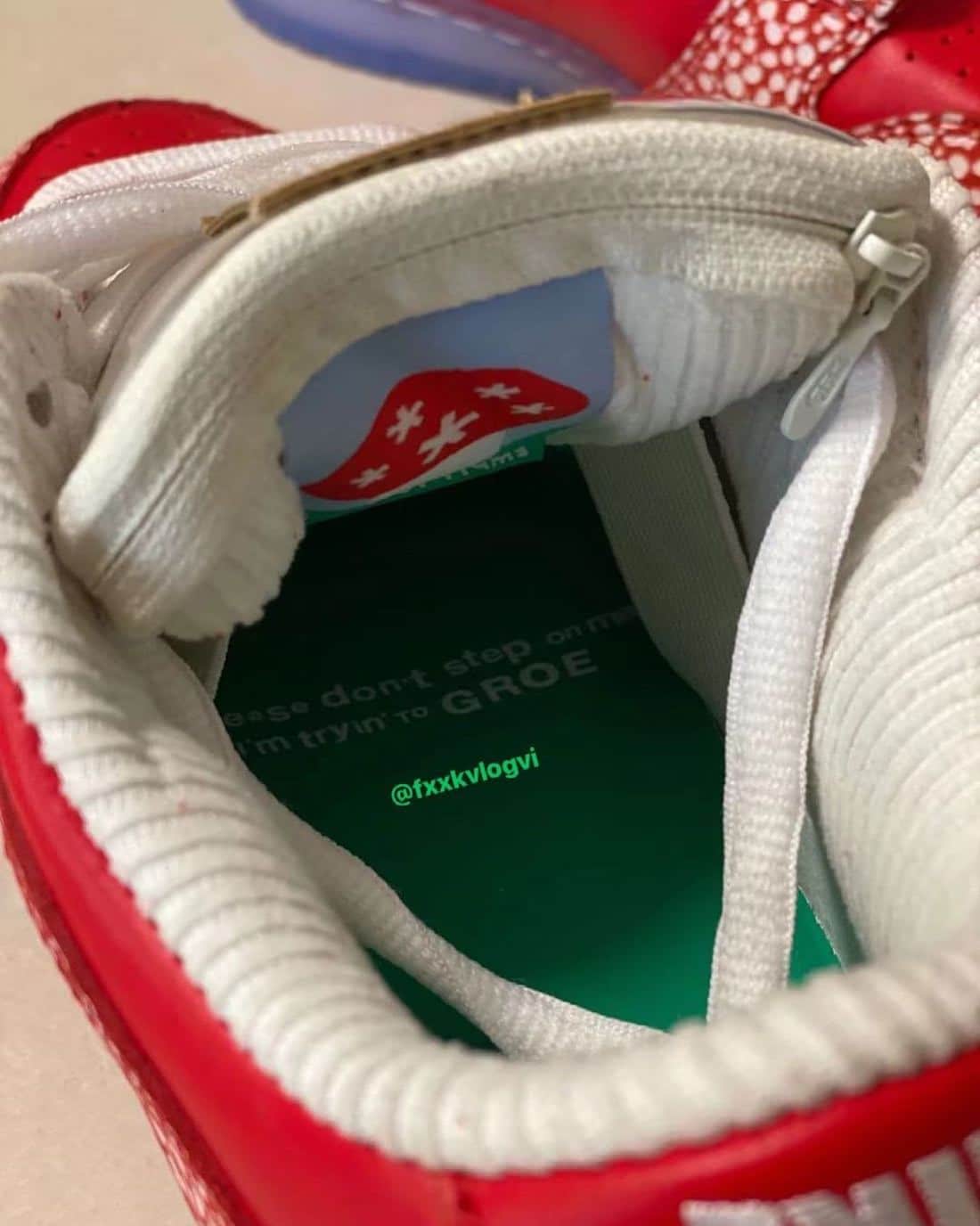 pics by @fxxkvlovi