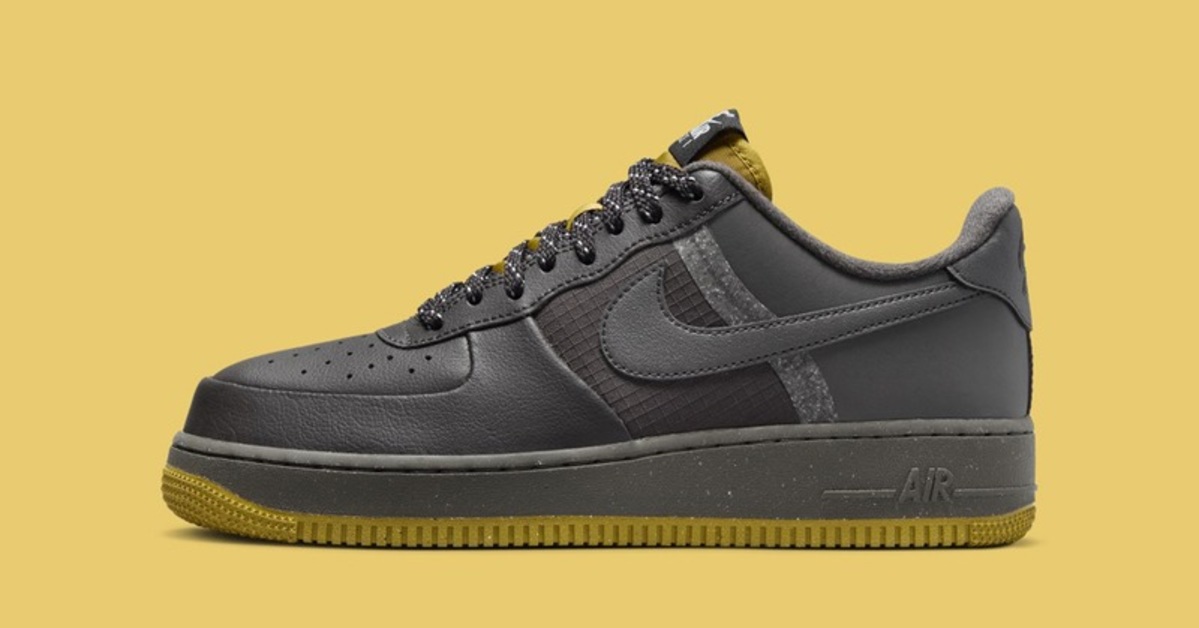 Winter can come with this Nike Air Force 1 "Medium Ash"
Get ready for the upcoming winter season with the latest release from Nike Sportswear, the Nike Air Force 1 "Medium Ash". Showcasing a harmonious combination of Medium Ash, Bronzine and Blue Tint hues, this sneaker exudes both elegance and functionality. We show you here the best pictures of the sneaker at the moment and also tell you why this AF1 is your next sneaker for the upcoming seasons.
 
The Nike Air Force 1 "Medium Ash" is a sneaker that combines style, durability and functionality, making it perfect for the winter season. Handcrafted with meticulous attention to detail, the shoe boasts a premium leather construction that will stand up to the harsh winter months. The seamless taped ripstop midlays provide excellent water protection and insulation against the cold. With a Medium Ash base complemented by Bronzine mesh tongues and rubber soles, this shoe offers a sleek and versatile look. Additionally, the speckled laces and midsoles add a unique touch to the overall look. Rounding out the design are the signature Nike branding elements on the tongue, insoles and heels. These iconic details and quality craftsmanship attest to the authenticity of the Nike Air Force 1 'Medium Ash'. So don't miss the release this year and get your pair.