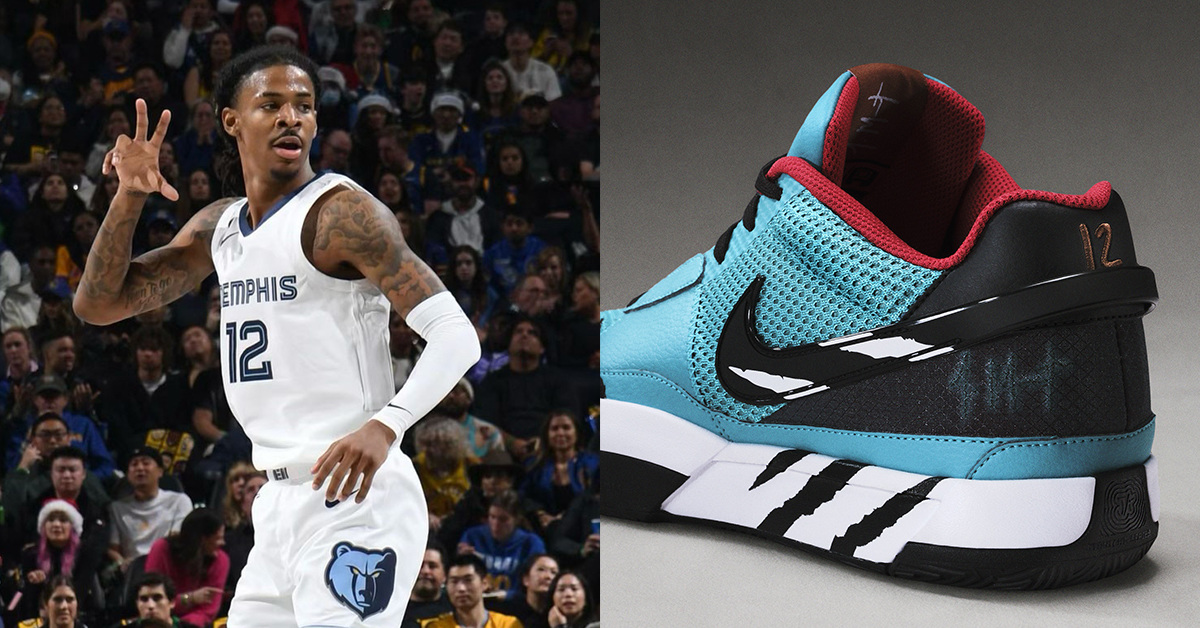 With the Nike Ja 1 Comes the First Sneaker from Gen Z Athlete, Ja Morant
The rumour mill has been bubbling for weeks, and fans have only one question: When will Ja Morant's first signature sneaker, the Nike Ja 1, finally drop? Now, the brand has come forward with new pictures and information, but unfortunately without a fixed release date. Nevertheless, we take a look at the shoes and reveal some features that make up the new silhouette from Beaverton.
Here's what you need to know about the Nike Ja 1:
Dynamic Lockdown: So, you're also an active basketball player like Morant and need sneakers that support you every time you change direction or make a quick attack? Then you've found your next friend in this sneaker, because the Nike Ja 1 features a midfoot lockdown system that ensures a secure and snug fit. That is why you can rely 100% on your sneakers when you need to quickly dodge an opponent and change direction.
Responsive Ride: With an energetic Nike Air Zoom unit in the forefoot, you get an explosive feel underfoot when you jump.
Optimal Cushioning: A high jump is important in basketball, but the landing is much more important! That's why the Ja 1 has a raised sidewall that supports the jump and landing, combined with a raised, padded foam collar and zone cushioning that supports your ankle.
Morant Adds Hand-Lettered Details to His First Signature Sneaker
Morant's Nike Ja 1 is a fantastic example of his active approach to the creative process. The design features personal handwritten notes in honour of his family, friends and community — also known as Team Morant. Nike designers worked with him to create the shoe's signature light blue colour. This colour reflects the blue-collar mentality that drives him every day. With a starting price of only $110, it is the most affordable Nike Basketball signature shoe, offering players and communities of all types an affordable shoe option! Expect a spring release.