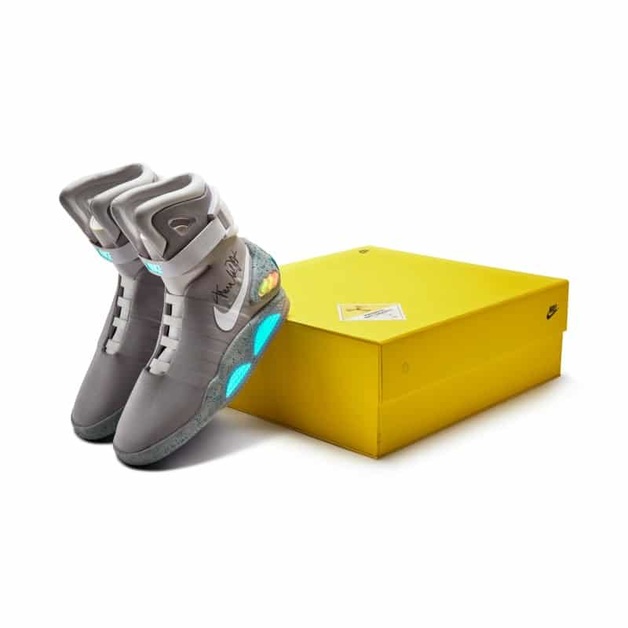 With the Right Change, You Can Now Get Your Hands on the Original Nike MAG
... and that's only half the news. The chance of getting a Nike MAG is already increasingly small, but when Michael J. Fox himself signs the pair, then you know that a mere mortal is unlikely to get it.
World-famous auction house Sotheby's has now actually published a listing in which a pair of Air MAGs in US size 13 signed by Mr. Fox is being auctioned off.
The Nike MAG, which premiered in the 1989 sequel to Back to the Future II, was immediately one of the most coveted—but unavailable—shoes in history. In the film, Marty travels back in time to 2015 and puts on his Nike MAGs, which feature self-lacing "power laces".
This moment and later scenes in the film became iconic in the history of footwear and inspired several releases from Nike, including the Nike MAG (2011), the Nike MAG (2016), and the Nike Adapt MAG (2019).
$50,000 for a Pair of Sneakers
Sotheby's expects these Michael J. Fox signed Nike MAGs to fetch between $30,000 and $50,000. So, if you've got the cash to spare, now's your chance!