7 Sick Sole Swaps You Need to See
A sole swap is probably one of the most common types of sneaker customisation - although both the motivation and the execution vary greatly. Vintage connoisseurs and avid wearers of classic running shoes and other performance footwear in particular will encounter the problem sooner or later: Many of these models use polyurethane (or PU) for their midsoles. While this material was comfortable and flexible 20 years ago, it dries out over the years due to hydrolysis. And that's the reason for cracked and crumbling soles on these vintage smashers - making restoration with a new donor sole the only option to keep the silhouette rocking.
But that's not the only reason people are replacing soles. Adaptations can often give a new perspective to well-known and popular models, or simply show what a collaboration between two brands (which would probably never happen in reality) could look like. We've dived deep into the world of sole swaps to bring you some hot hybrids.


Title image by @lucasblackman
Ronnie meets Yeezy
Dominic Chambrone aka The Shoe Surgeon is one of the biggest names when it comes to getting creative with a pair of kicks. His projects don't just involve intricate upper alterations, but some interesting underneath work too. In the days when everyone went crazy for adidas Yeezy Customs, The Shoe Surgeon took a rather unusual approach and put the upper of Ronnie Fieg's "Mint" GEL-LYTE III on a Yeezy Boost 750 sole unit.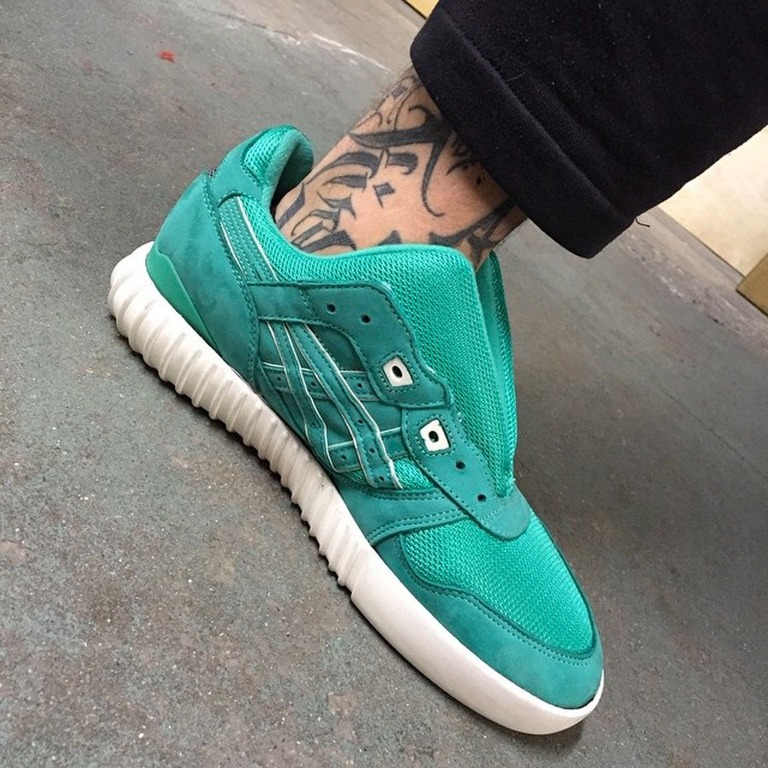 The Epitome of Boost
Another truly unusual hybrid was created by Jake Danklefs a.k.a. Dank Customs. Using the upper from Epitome's amazing Saucony collaboration "Righteous One", Dank replaced the Shadow Master sole with a speckled BOOST unit.
Moc-Ups
Randy the Cobbler isn't just a nickname, it's a job title to live up to. Randy Lucas puts his craft into action, combining shoe styles by putting everything from Air to BOOST soles on sophisticated moc uppers. We did an exclusive interview with him back in 2016 where he gave us some insights into his work. His high-quality sole swaps are definitely ones that stand out from the crowd.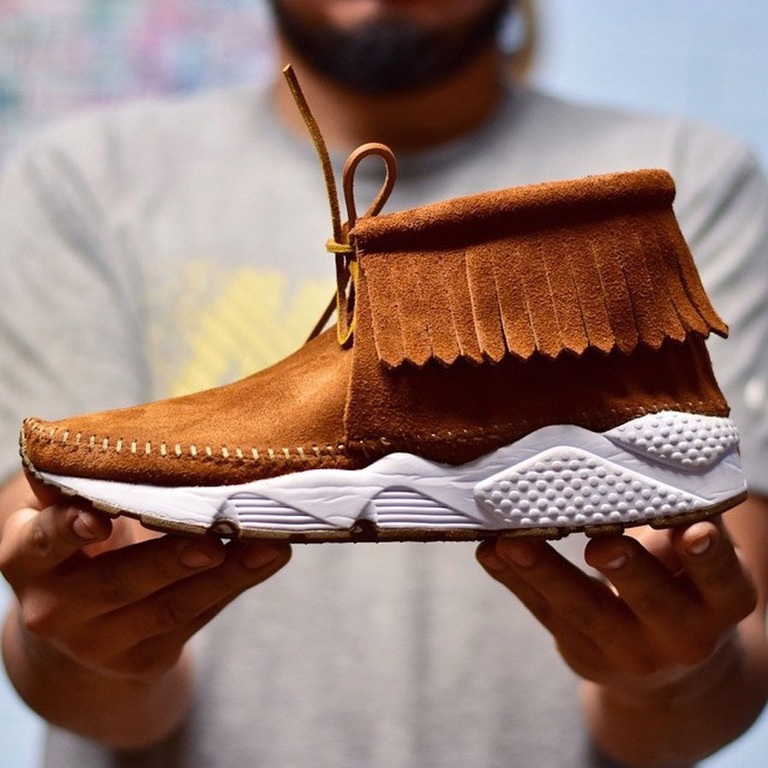 The Viotech 93
When a rare pair like the atmos x Nike Air Max 1 B collaboration from 2003 needs a sole swap, you better not come up with mediocre donor soles. Instead, take a cue from Lucas Blackman, who rocks a crazy "Viotech 93" hybrid with the tyres of another golden-era Air Max model on his atmos 1 Bs.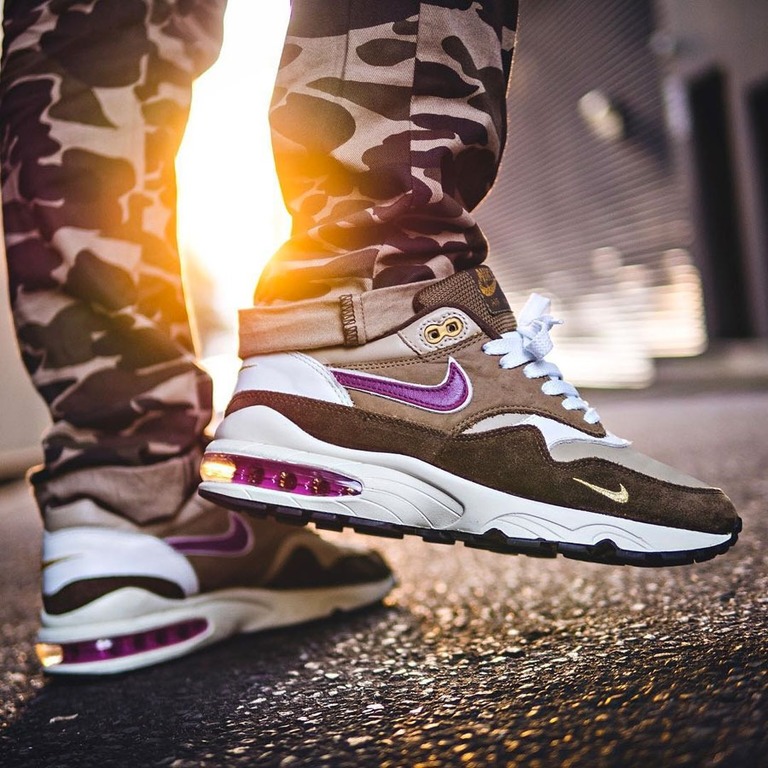 Time for a new challenge
Another AM1 hybrid comes courtesy of customisers We Are Them and eysaac_campos. The worn-out Air Max 1 "Safari" meets the Tech Challenge III sole - an amazing combination that combines different worlds of performance. No wonder even Kanye went a similar route when he integrated the Tech Challenge II sole into the Air Yeezy II design.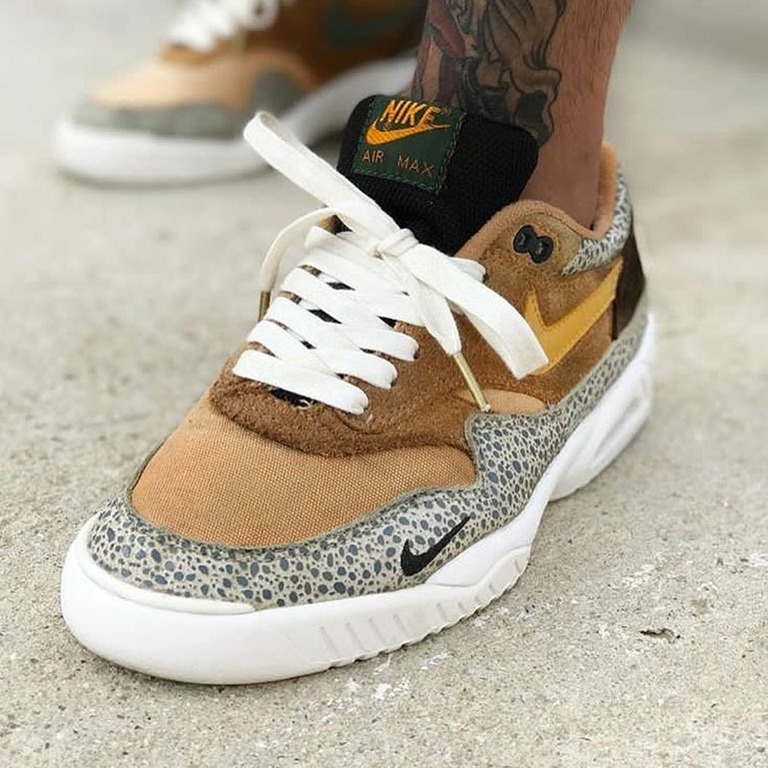 95 to infinity
Images of crumbling Air Max 95s are a common sight on Instagram and they break our hearts every time we have to see them. Luckily, RetroSnickers has taken it upon themselves to reimagine the faded AM 95 OG "Neon" colourway with some premium Nike tech by placing the VaporMax Bubble sole underneath the upper. Mixed with the classic silhouette, the finished shoe is a perfect compromise for those who still can't get with the futuristic VaporMax design.
https://www.youtube.com/watch?v=SCBeil4Np-8&ab_channel=RetroSnickers
May the Force be with 2
It's no secret that the Air Jordan 2 isn't exactly the most popular model in the Jumpman line - so it would be a good idea to build on a solid foundation and replace the original bottom with the Air Force 1's signature cupsole. Perhaps the AJ2 would have been more popular if Nike had opted for this hybrid as the original design.