Shop New Balance 1906R Sneakers
Shop all New Balance 1906R sneaker releases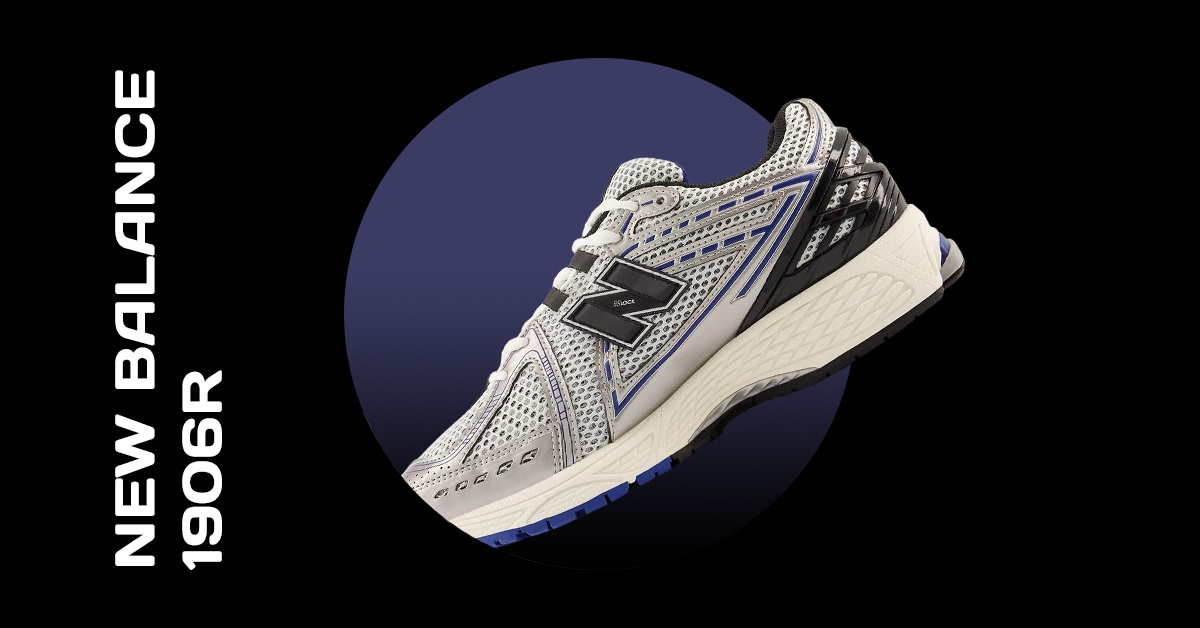 New Balance 1906R
The classic men's shoe 1906R is back with a new look. This timeless shoe, which bears the year New Balance was founded and redesigned with an upper that drew inspiration from styles of running shoes from the 2000s, is a mainstay in the running community. In addition to providing more arch support, its N-ergy shock-absorbing outsole also has a stability web. An ACTEVA LITE midsole and an ABZORB SBS heel padding provide comfort and stability. You can have a trendy running shoe with performance with the enduring 1906R.


Fashionable Appearance
The top running shoes by New Balance blend fashionable appearance with first-rate performance and cutting-edge technology. These New Balance running shoes are for men and women and are also available in unisex. It is the most cushioned and comfortable all-day trainer for the lightest and fastest racers.


Perfect Running Sneakers
The New Balance 1906R trail shoes may provide you the stability and comfort you want for hiking or trail walking. The shoe feels flexible and light despite providing much support and protection. The Fresh Foam sole cushioning gives the shoe a five-star rating for comfort and cushioning because it is supportive and comfy without feeling bulky. The shoe is more breathable overall because of the smaller tongue, which helps reduce overheating. 
The Fresh Foam 1080 v12 from New Balance is a comfortable and adaptable shoe that can keep up with you whether you're running the highest finish of your training cycle, standing for hours at work, or performing speedwork on the track.
In our evaluation of the New Balance FuelCell Supercomp Trainer, runners of all levels — from those who run/walk intervals to super speedsters fell in love with this carbon-plated shoe. This shoe is finished off with a flat-knit, breathable upper that keeps you comfortable and steady throughout the journey. Customers of New Balance can't stop gushing about this shoe, which is among their finest cushioned running shoes. The most recent models, with their incredibly comfy features and chic appearance, are improving.
Read more