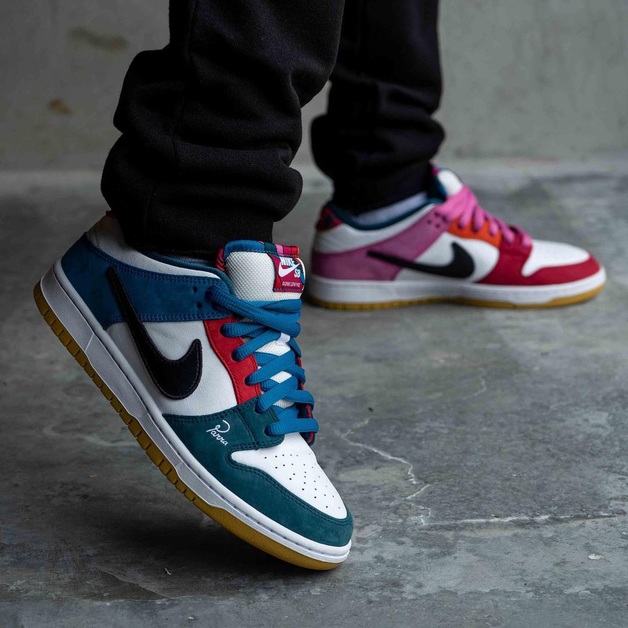 A Second Parra x Nike SB Dunk Low with Asymmetric Colour Blocking
After more than 10 years, Dutch artist Parra and the label with the Swoosh are still working together. Now, they are going to release another Nike SB Dunk Low that gets quite a crazy look. More specifically, the latest Dunk has an asymmetrical colour blocking.
Actually, we still haven't seen the first edition that was unveiled on April 1st, and now, images of a second Dunk are surfacing. This is presumed to be a larger collection or a friends-and-family edition. But let's take a look at the images now, which have already been kindly shared by insiders.
Each sneaker features white panels. These include the side panels, collar, and toe box. Split details include black Swooshes on the inside and outside, as well as white midsoles and brown outsoles. Asymmetrical overlays then perfectly round off the overall design. The left shoe gets mostly pinks, oranges, and reds, while the right shoe gets blues, greens, and reds.
Don't Miss the Release of the Second Parra x Nike SB Dunk Low
There's no release date for the second Parra x Nike SB Dunk Low yet, but we'll stay tuned and let you know the next updates.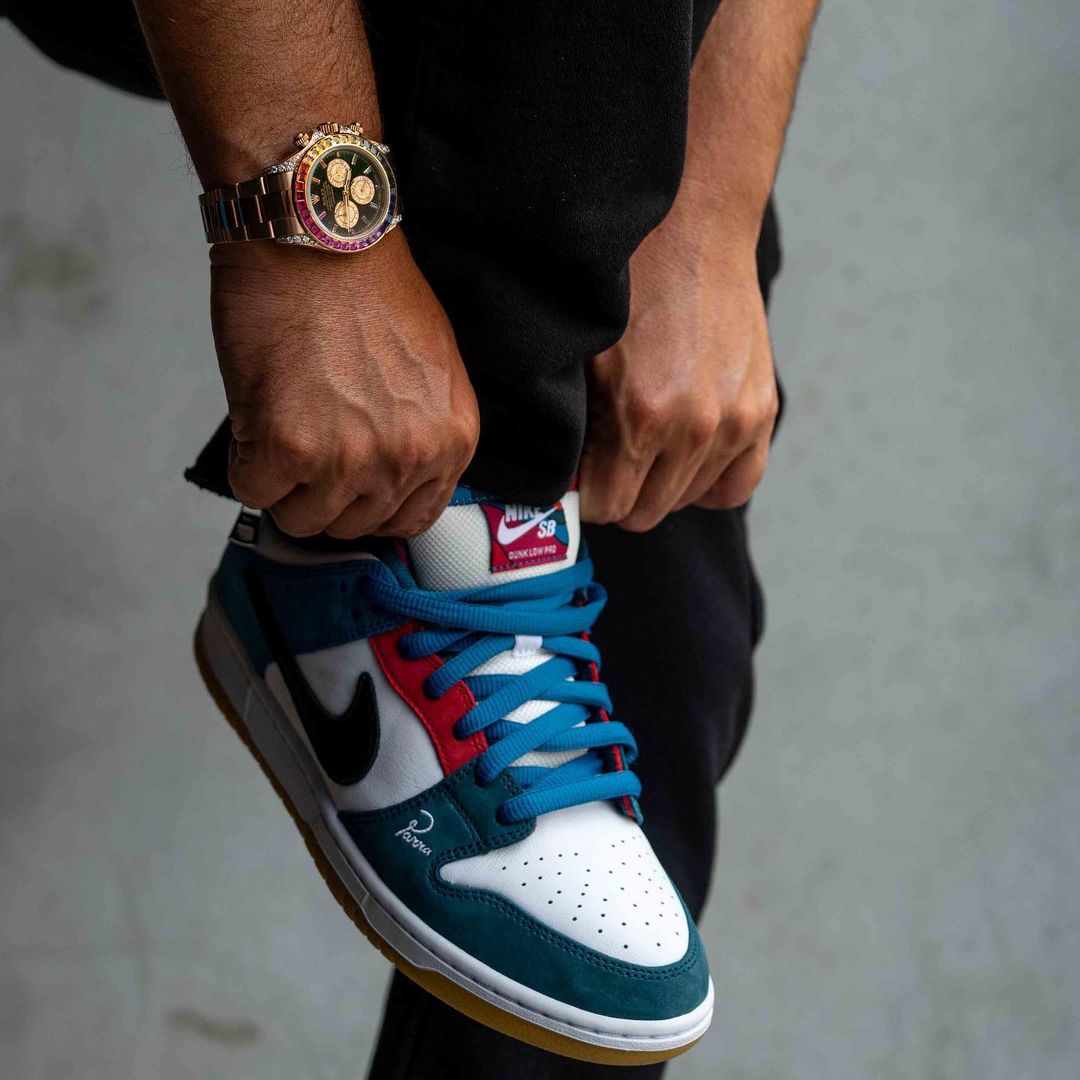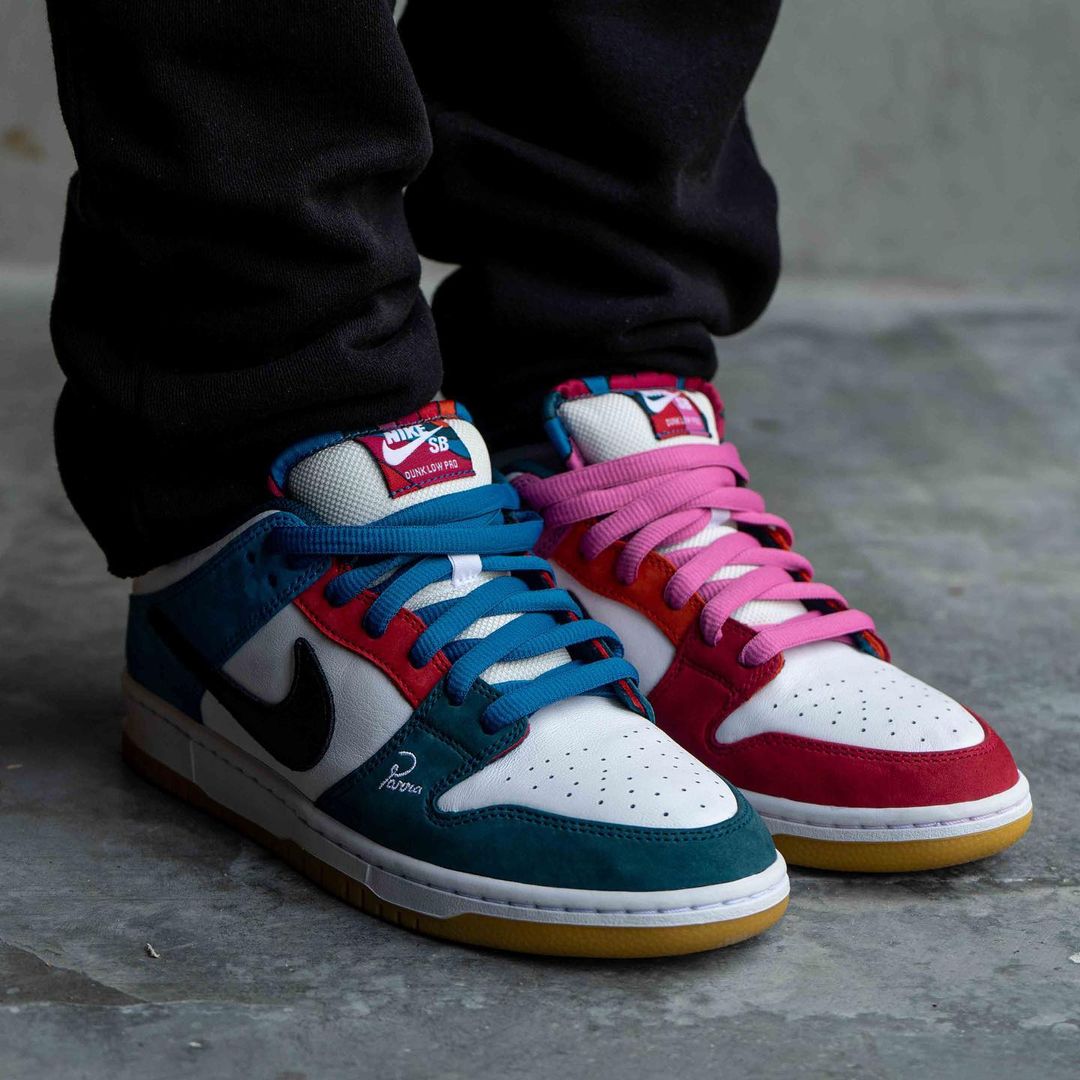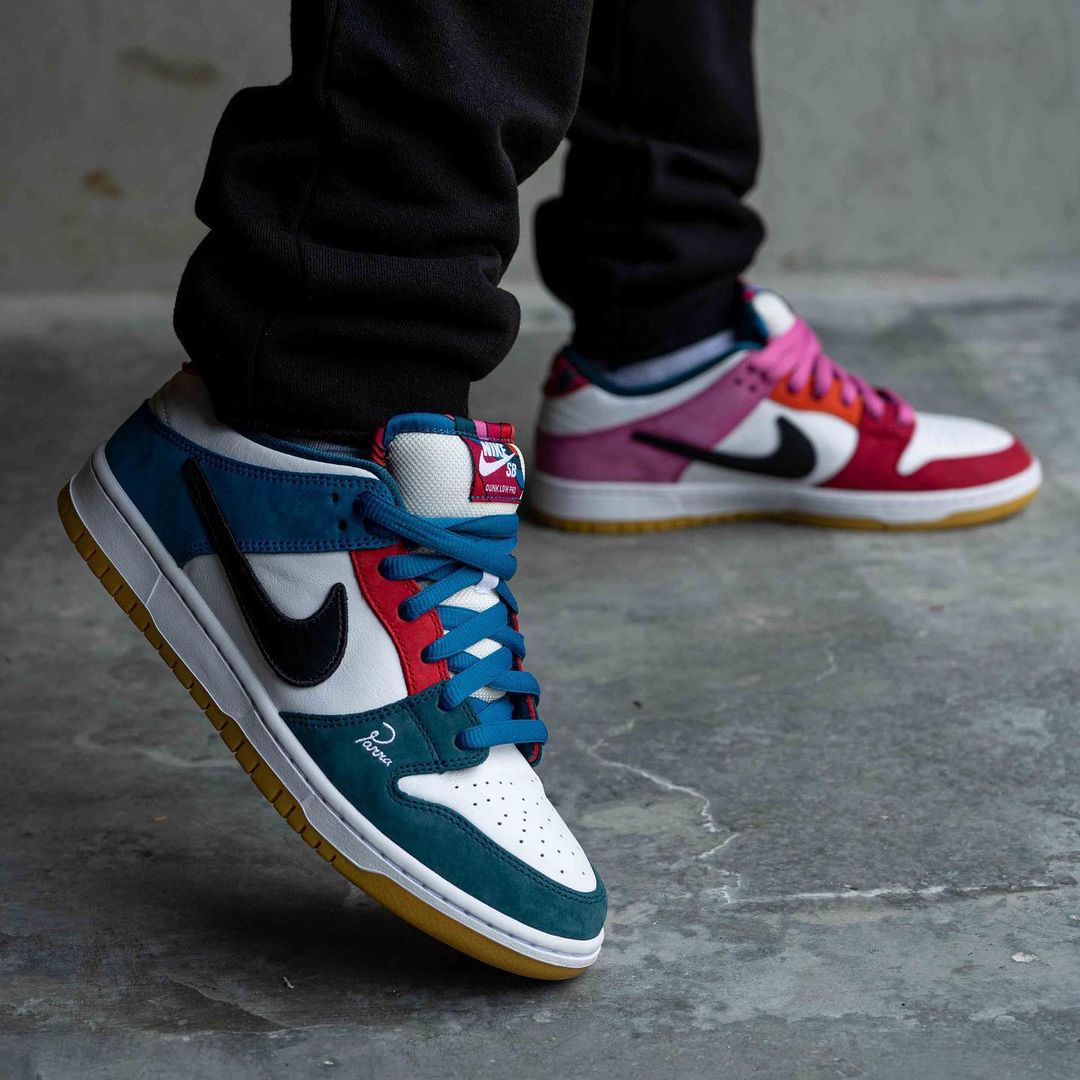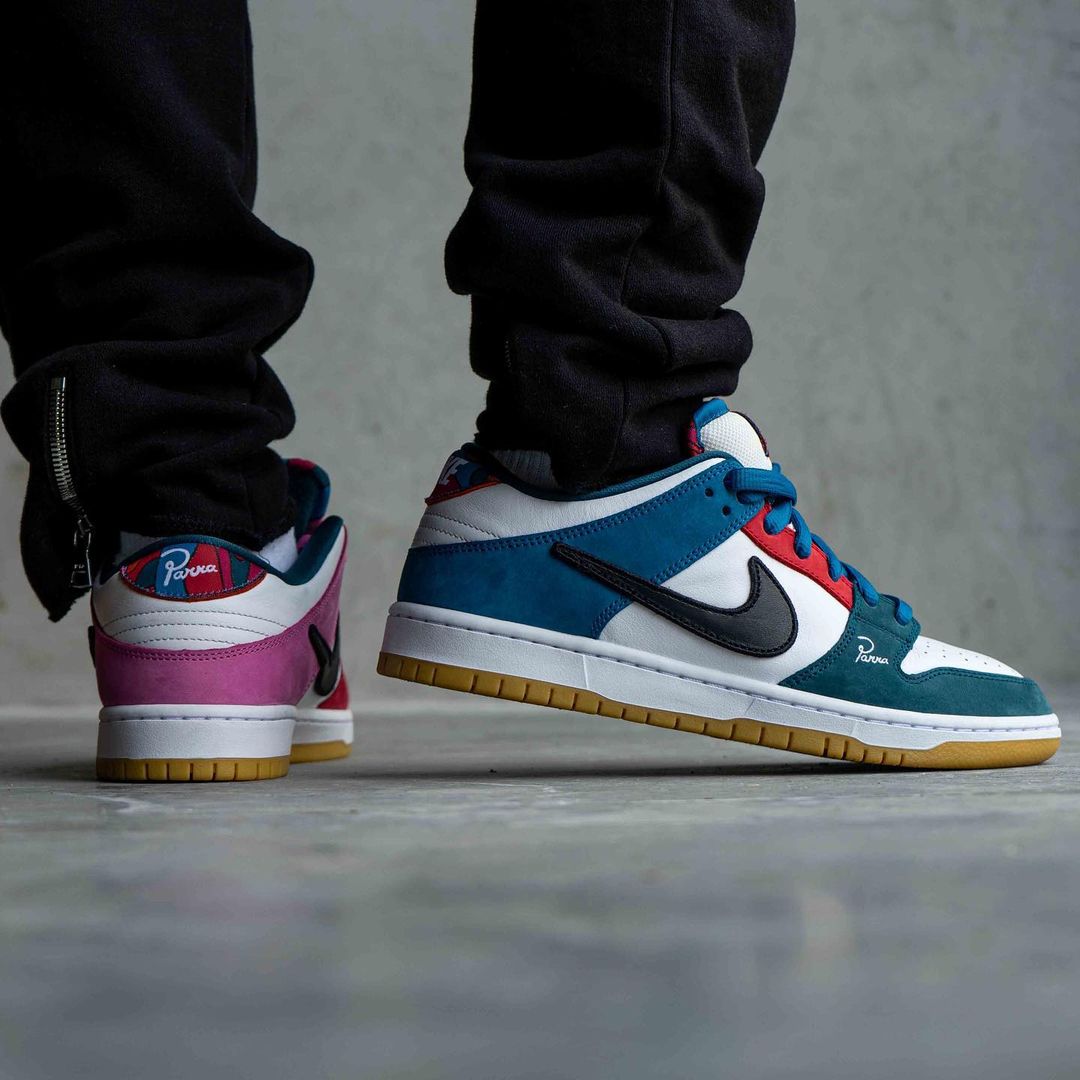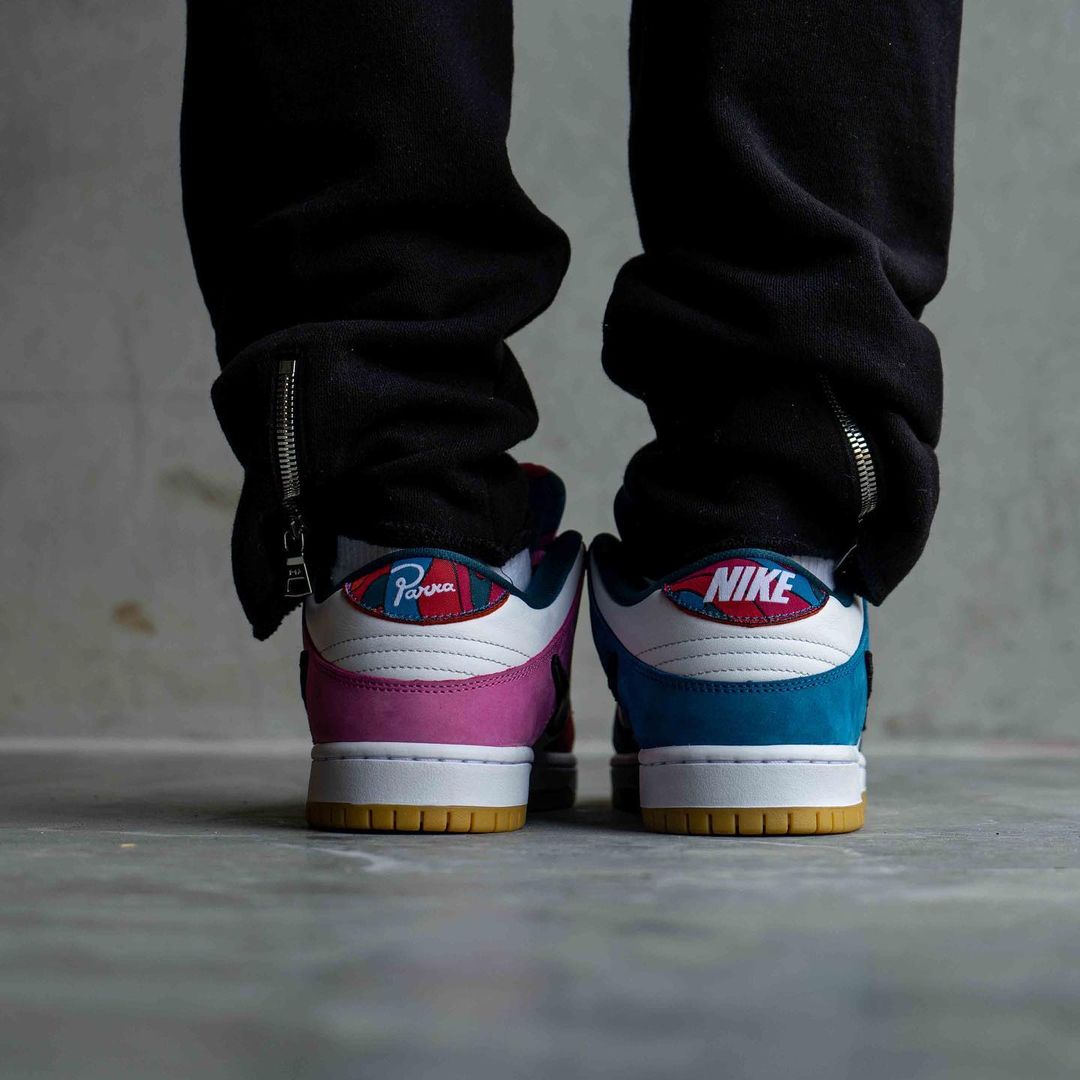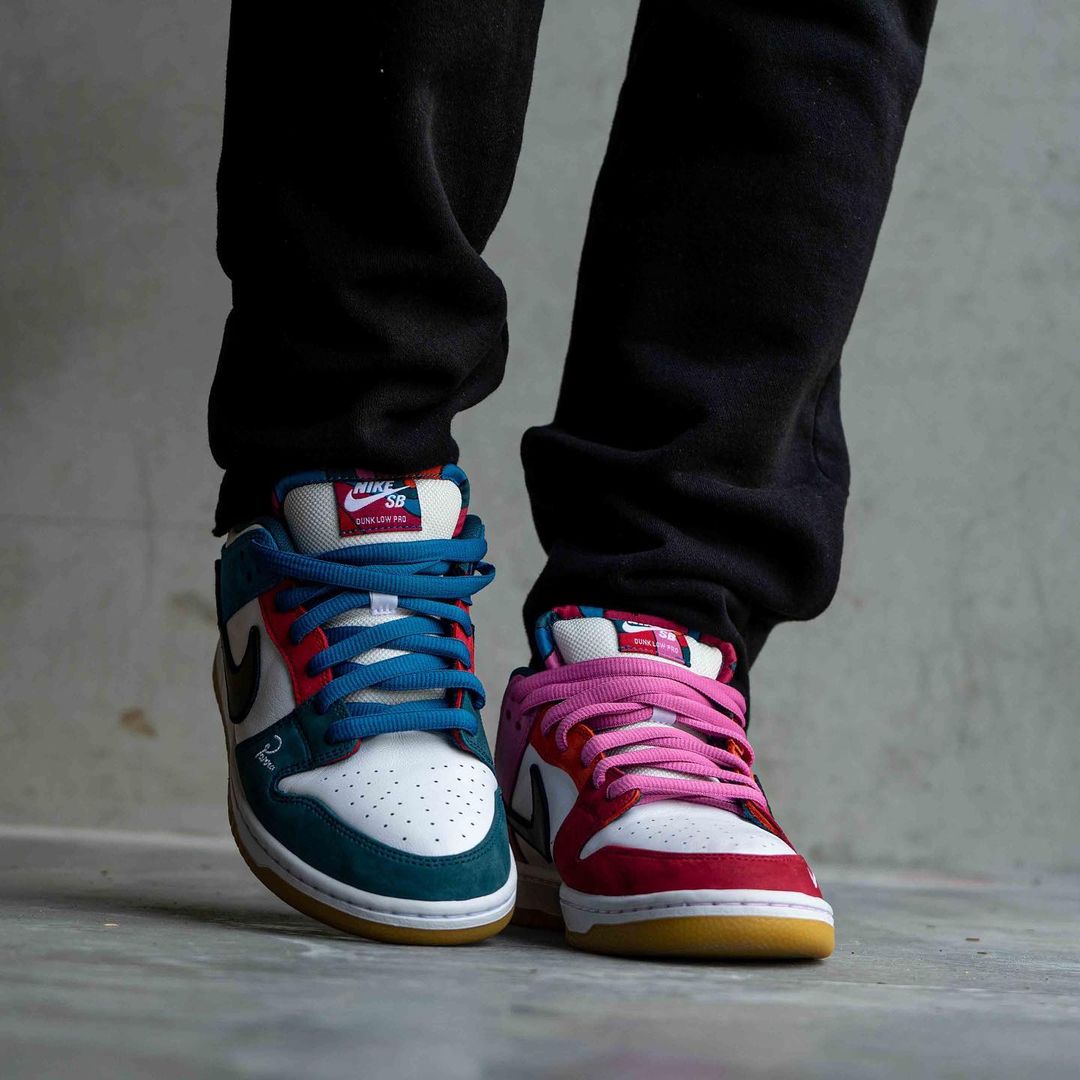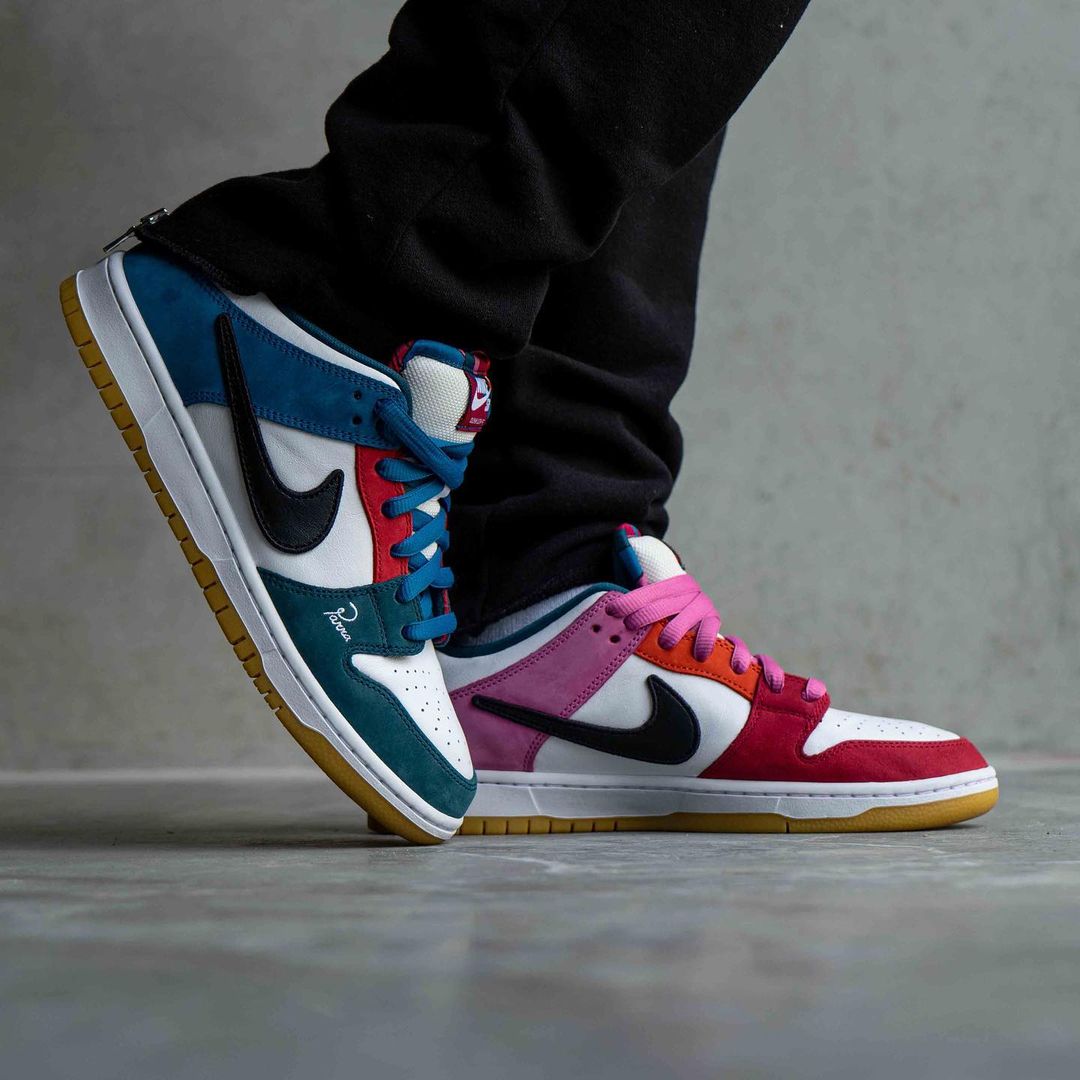 pics by @yankeekicks