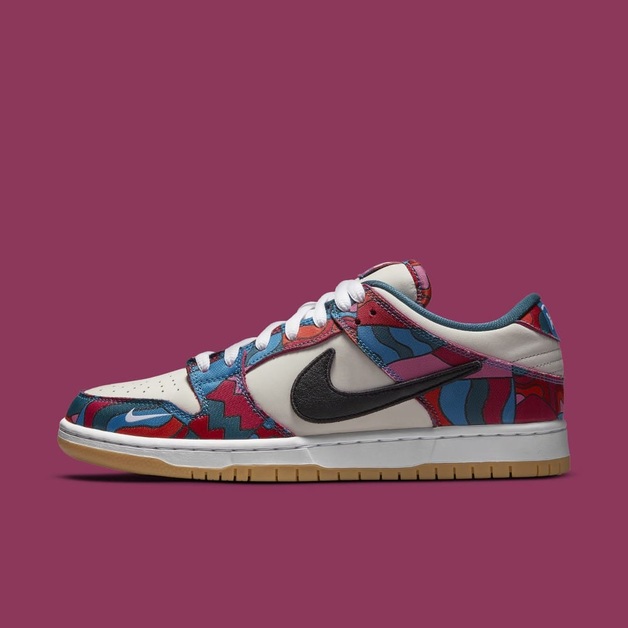 Parra Confirms a New Dunk Collab with Nike SB
Update 05.07.2021
In celebration of the Tokyo Summer Olympics, designer Piet Parra has created a Dunk Low with Nike SB that matches the colours and patterns of the Federation Kit. Wavy circles and swirling colours add strong accents, while a white base and other details balance out the colourway. On the side, we find black Swooshes that partially enclose the heel.
Rumour has it that a second version will be released, but at this time, only the official images of this Parra x Nike SB Dunk Low "Fire Pink" have been released.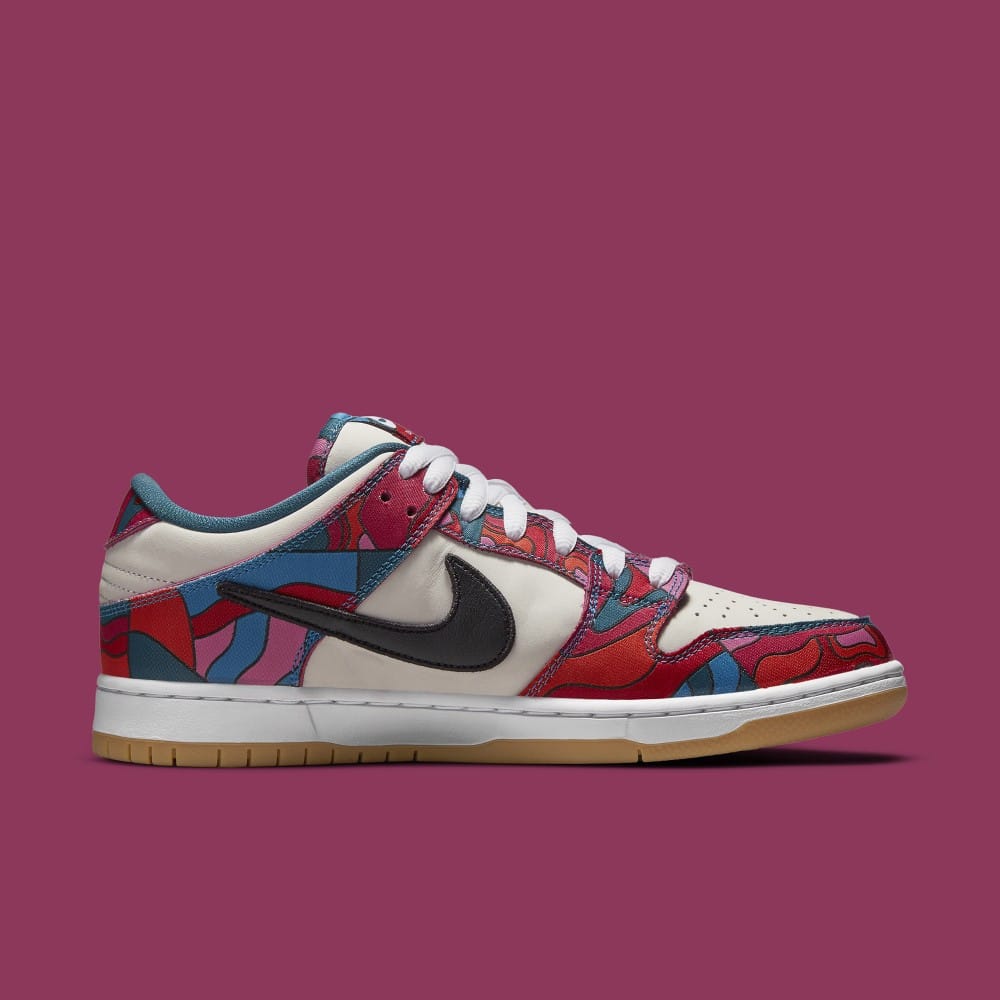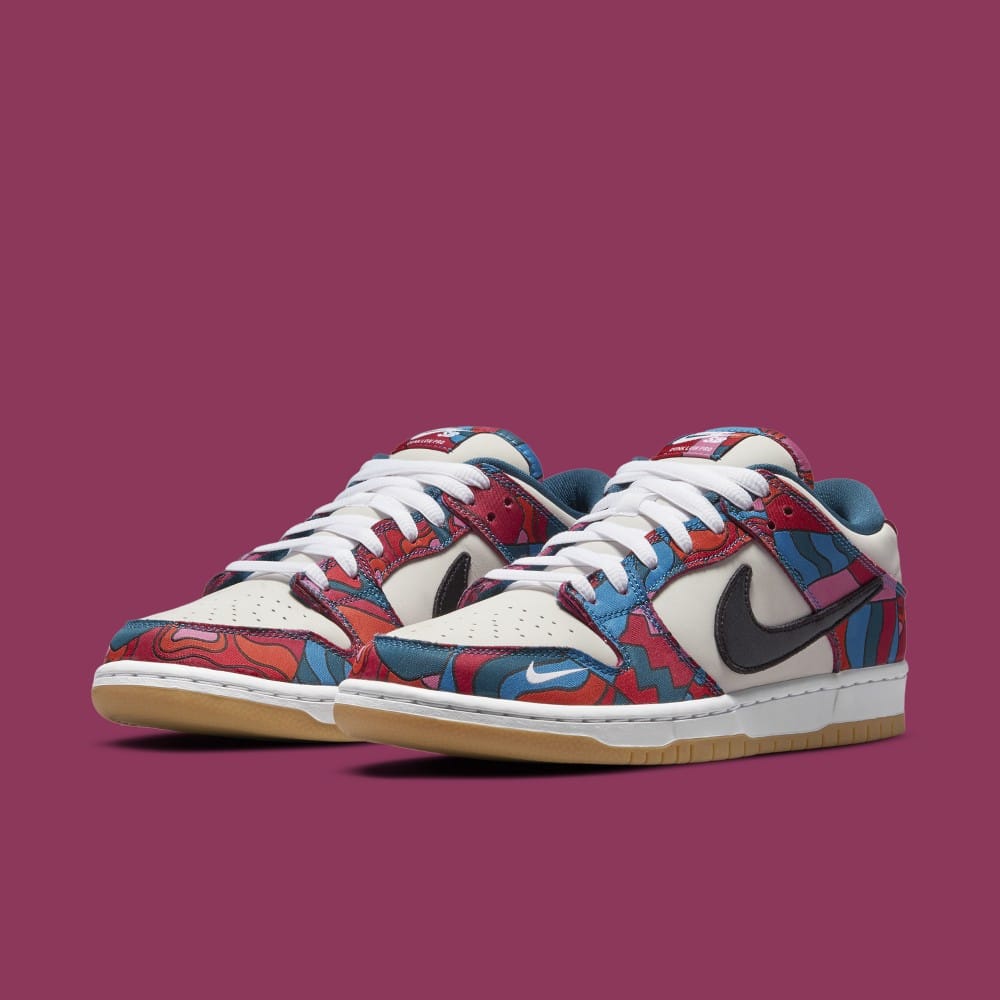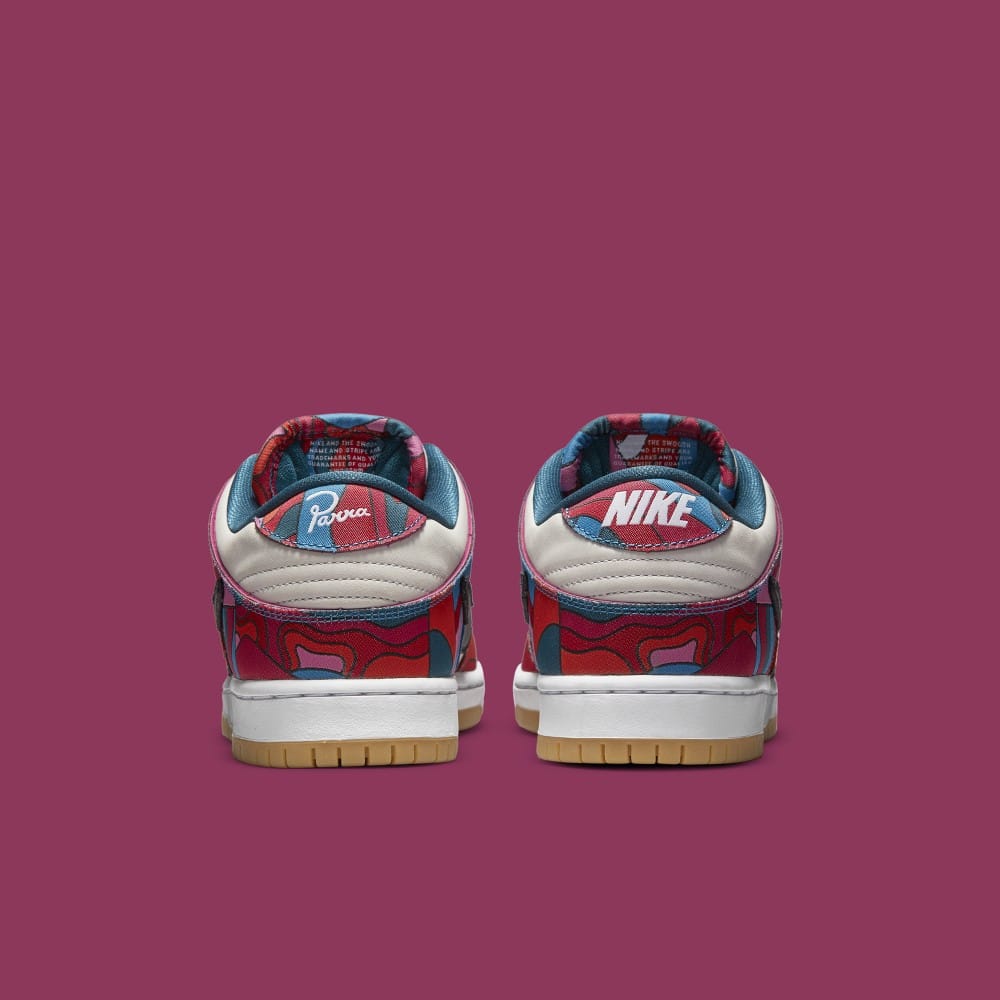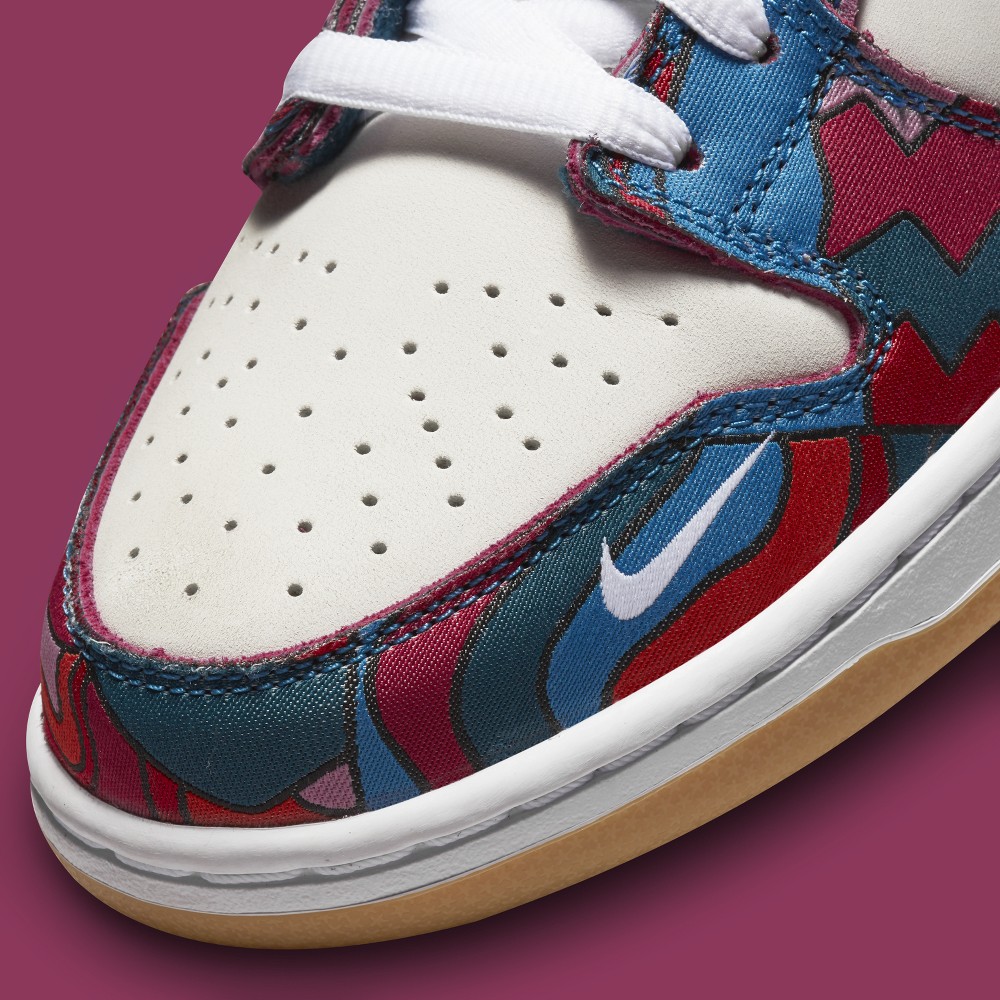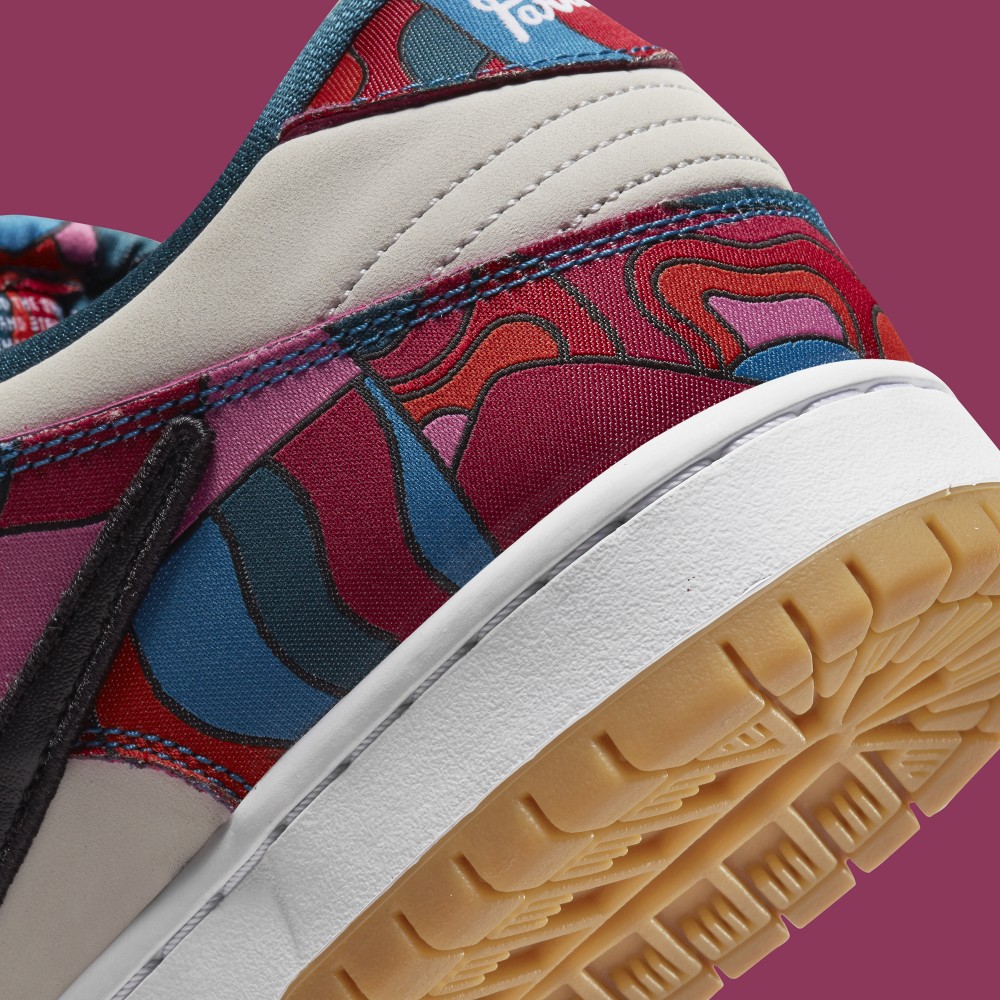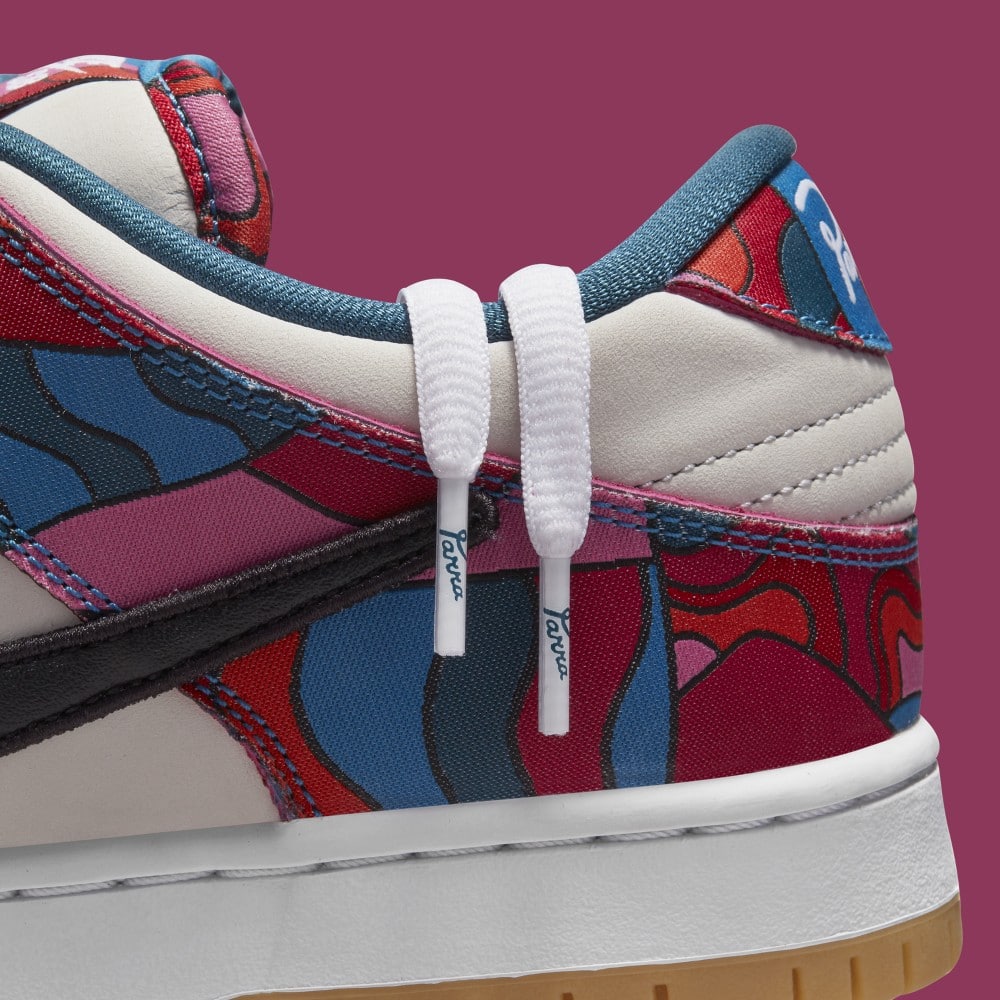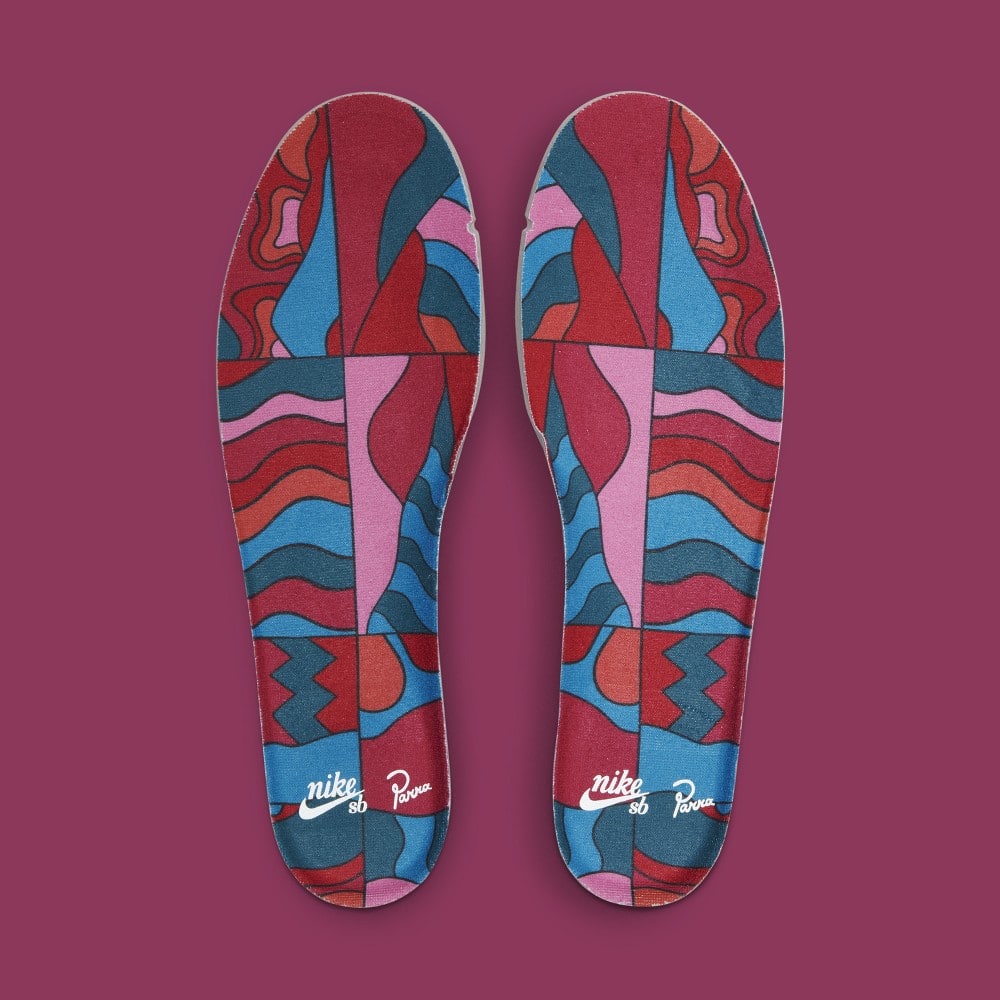 Update 07.06.2021
Numerous new high-resolution photos of Parra's Dunk Low have now surfaced, giving us the best look yet at the Parra x Nike SB Dunk Low.
A release date has still not been officially confirmed, but we strongly assume that the shoe's release won't take too long from now on.
Have fun with these photos!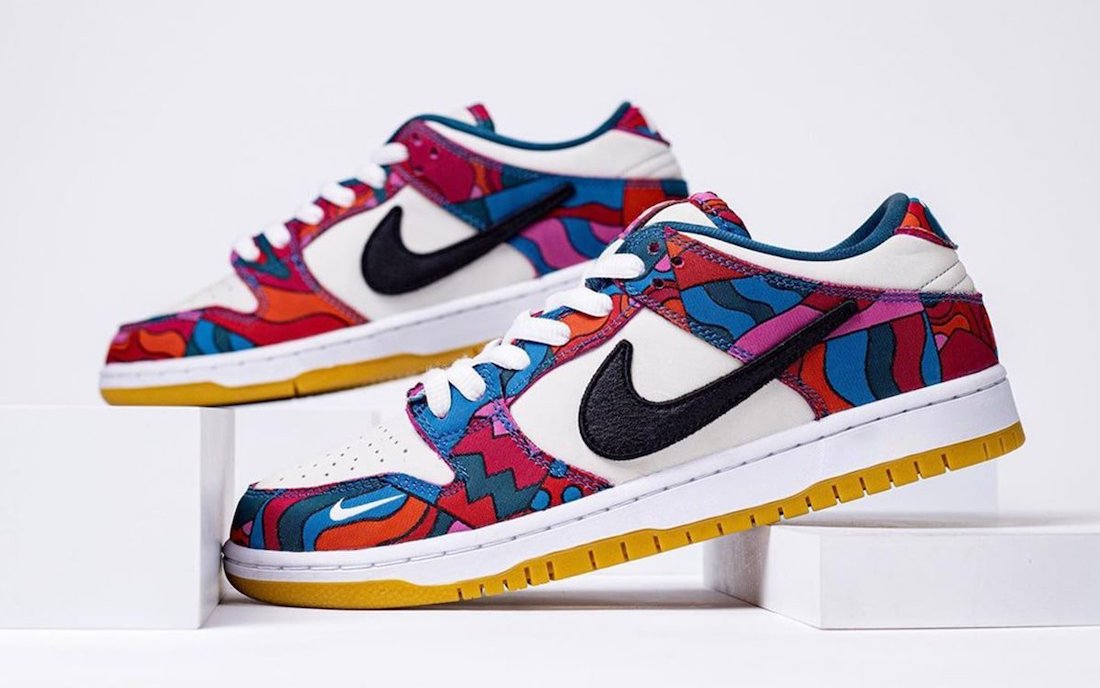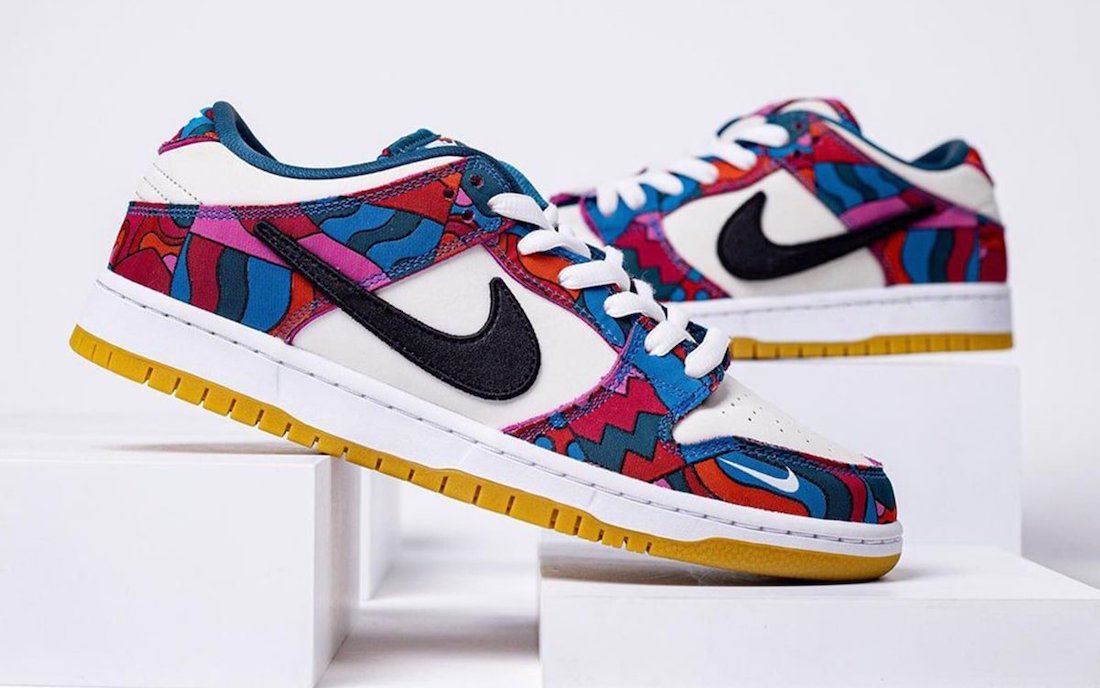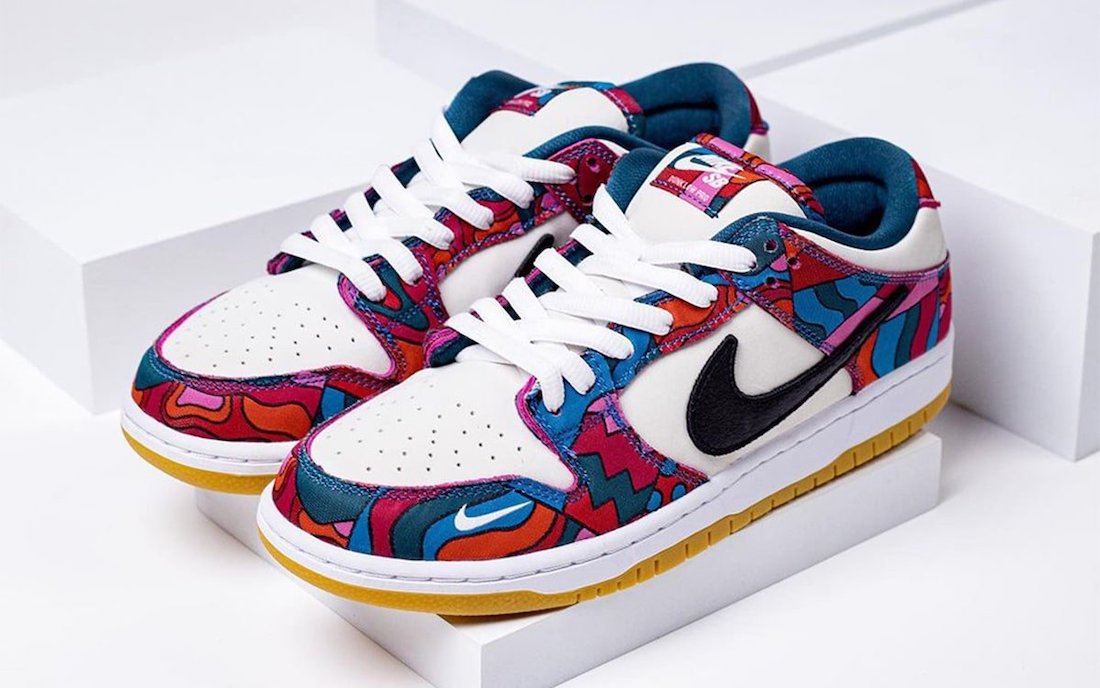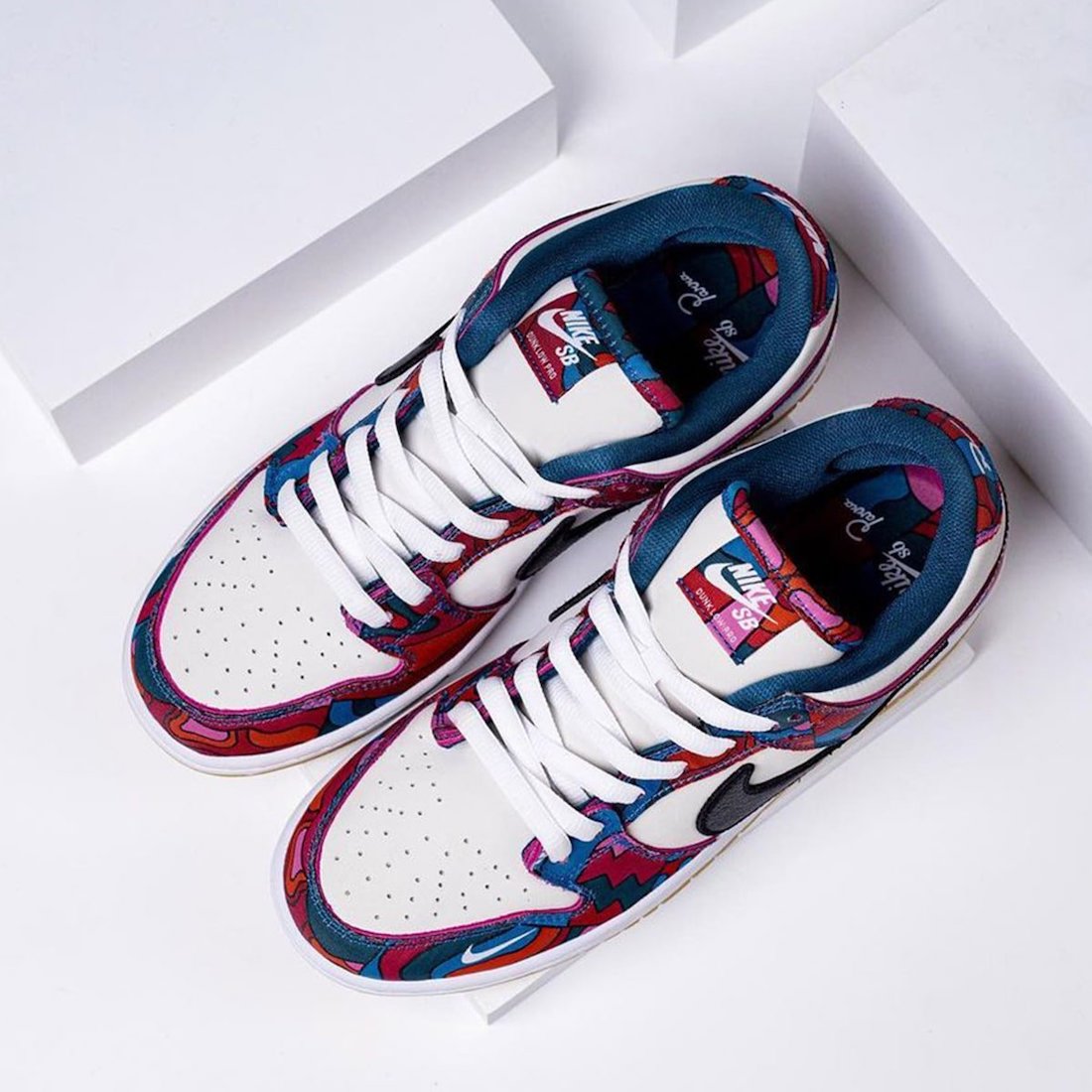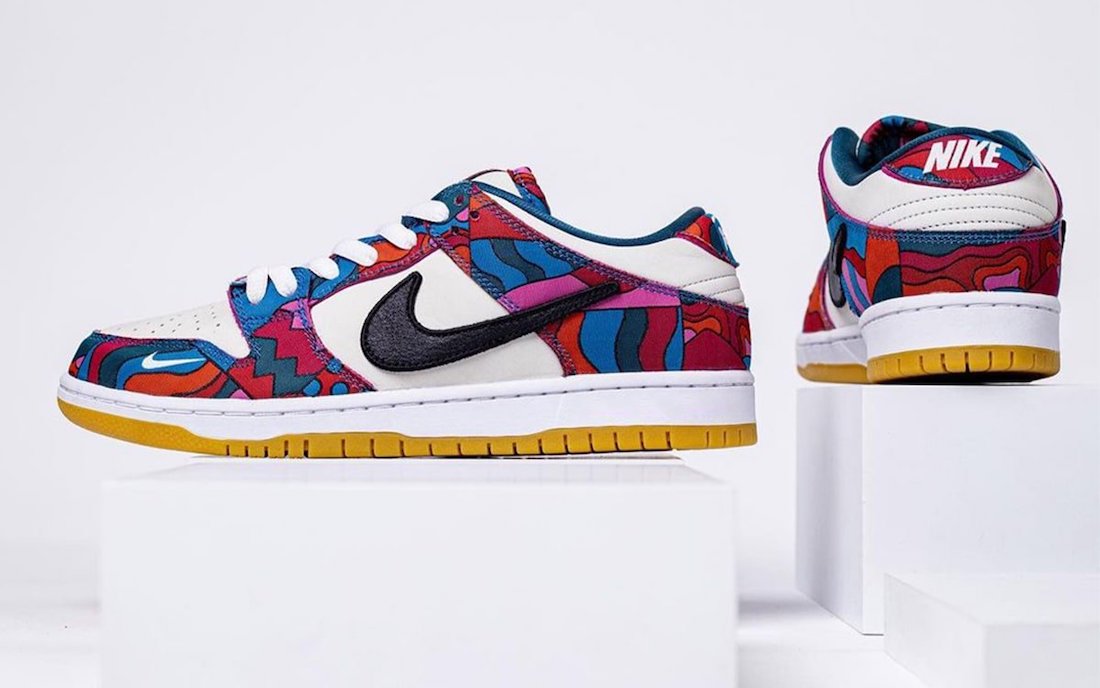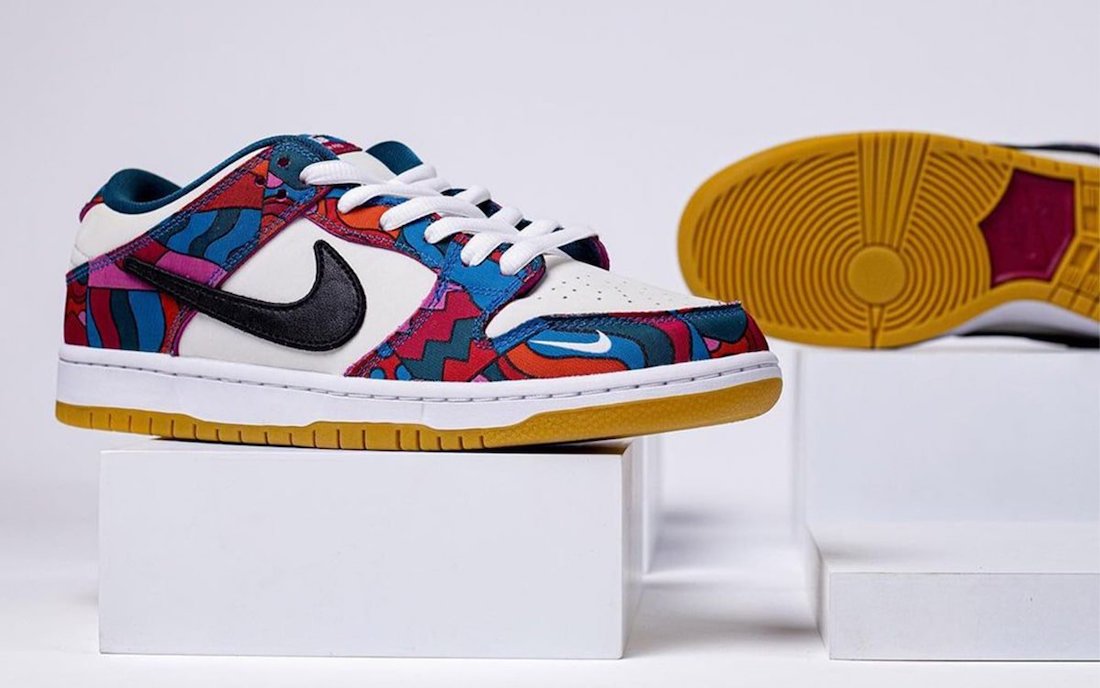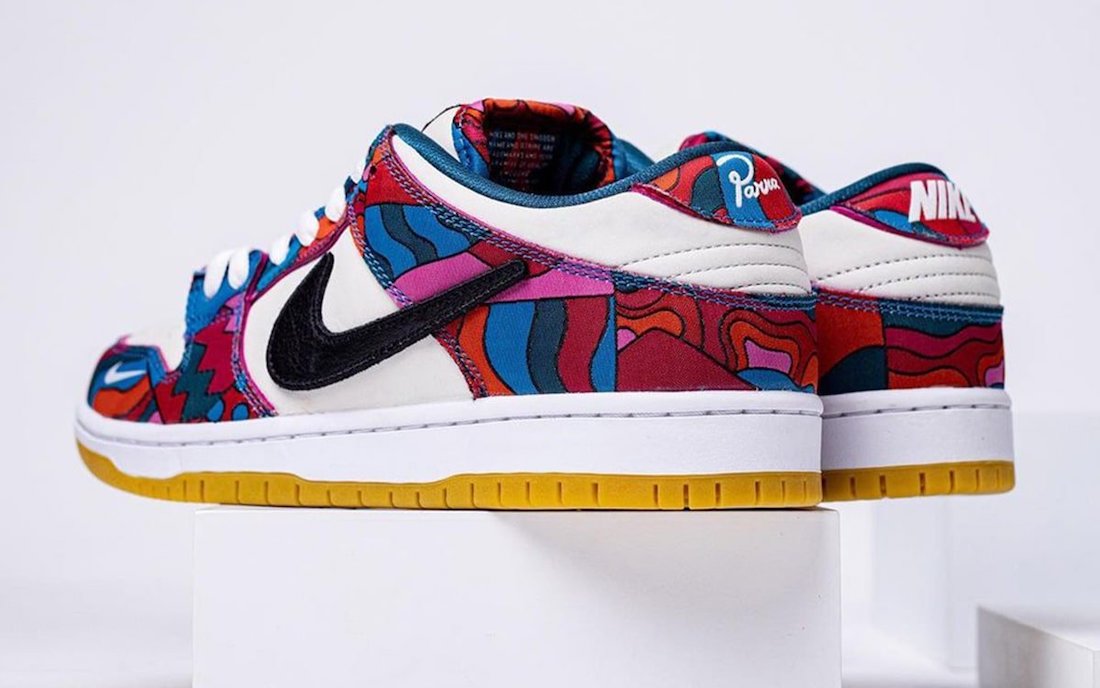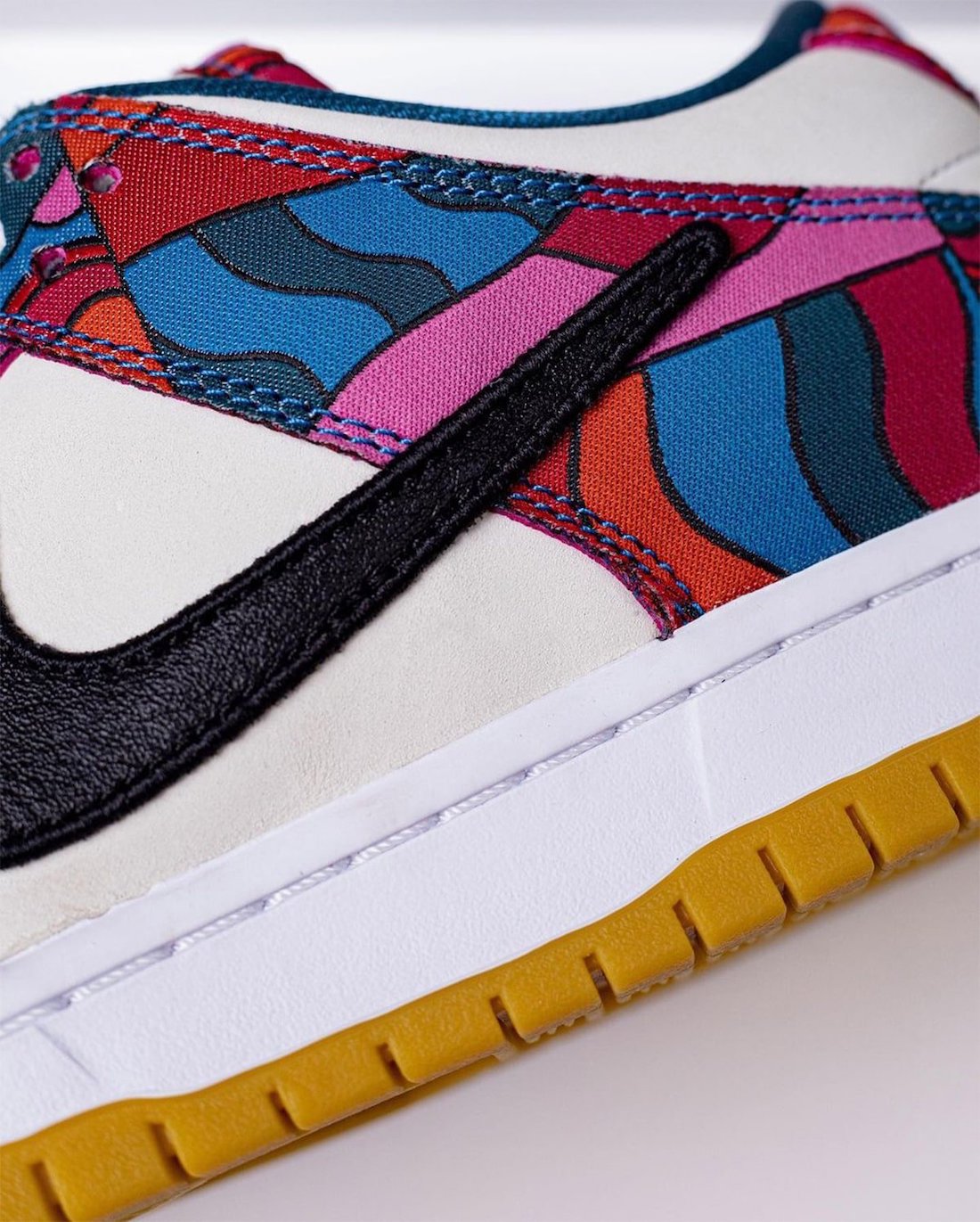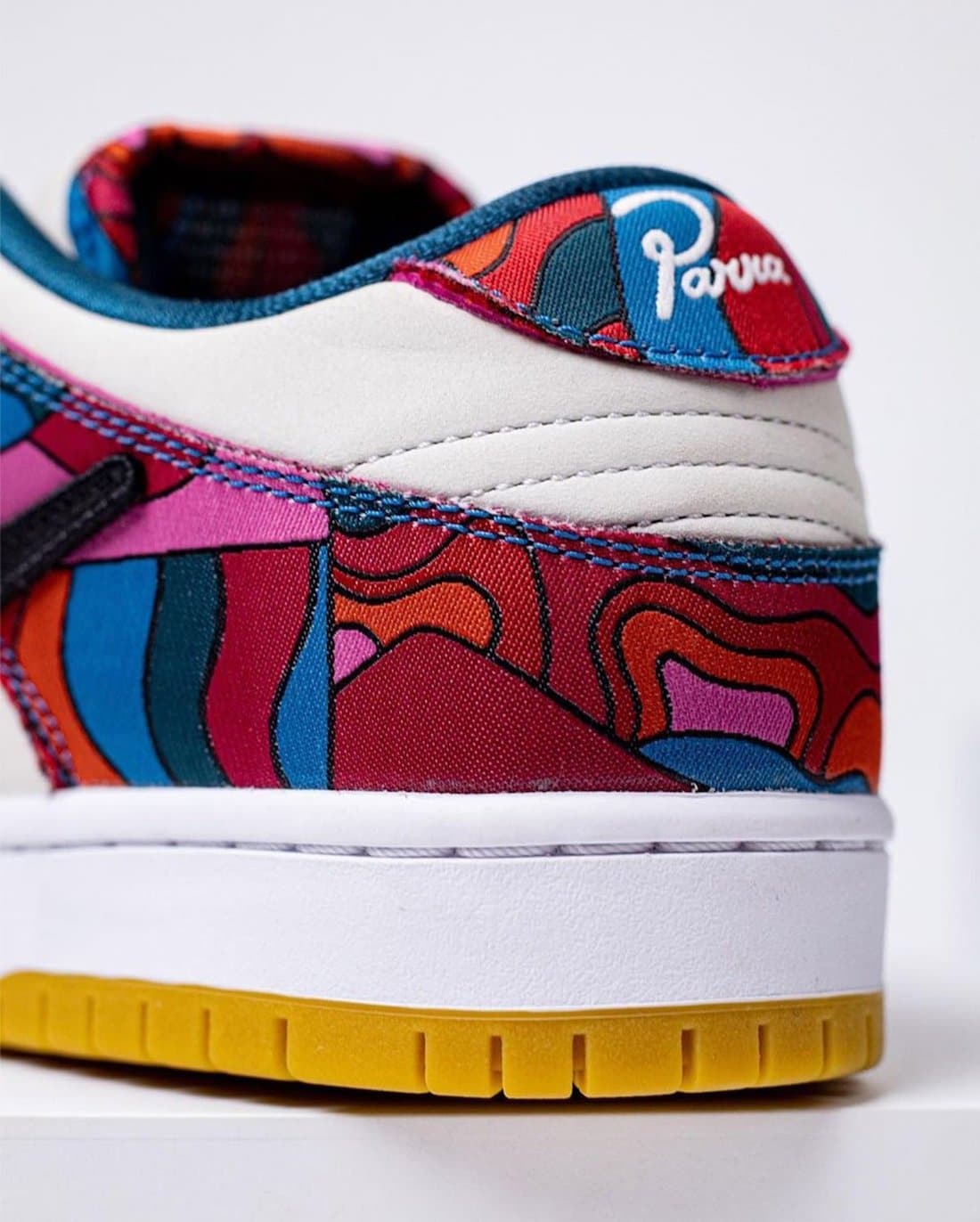 Update 13.04.2021
Dutch artist Piet Parra shared the first look of a new collaborative Dunk Low last week, and today, we get an image of the full model. The sneakers use Parra's colourful pattern as suspected, which you'll find on the mudguard, eyestays, tongues, and heels.
But we were surprised by the branding on the sides of the Parra x Nike SB Dunk Low. Black leather Swooshes do not wrap around the heels, but end just before the patches. This makes the logos look much smaller and more subtle. Further down, white midsoles and brown outsoles complete the overall design. We will stay tuned and inform you about a release update.
pic by wavegod_thelegend
Original article 01.04.2021
After Parra released a two-piece collab with Nike SB in 2019, it seems like the Dutch artist and Nike SB are teaming up again to release a new Dunk Low. The first leaks are shown by Parra himself on Instagram.
Before the turn of the year, insiders had already seen the collaboration between Nike SB and Parra. But now, we begin to understand more when we see the first shared image of the Parra x Nike SB Dunk Low.
The base is light, wrapped in cream-colored leather, while the overlays above get Parra's crazy and signature style with the jagged pattern. The Swooshes are not shown in full, but in the image, you can see a black approach, while the white laces tie up the sneakers.
When Could the Parra x Nike SB Dunk Low Drop?
Not much is known about the sneakers yet, but if we are to believe insiders, we can expect an asymmetrical colourway. Also, it feels like we're getting closer and closer to the drop. We're anticipating a summer 2021 release.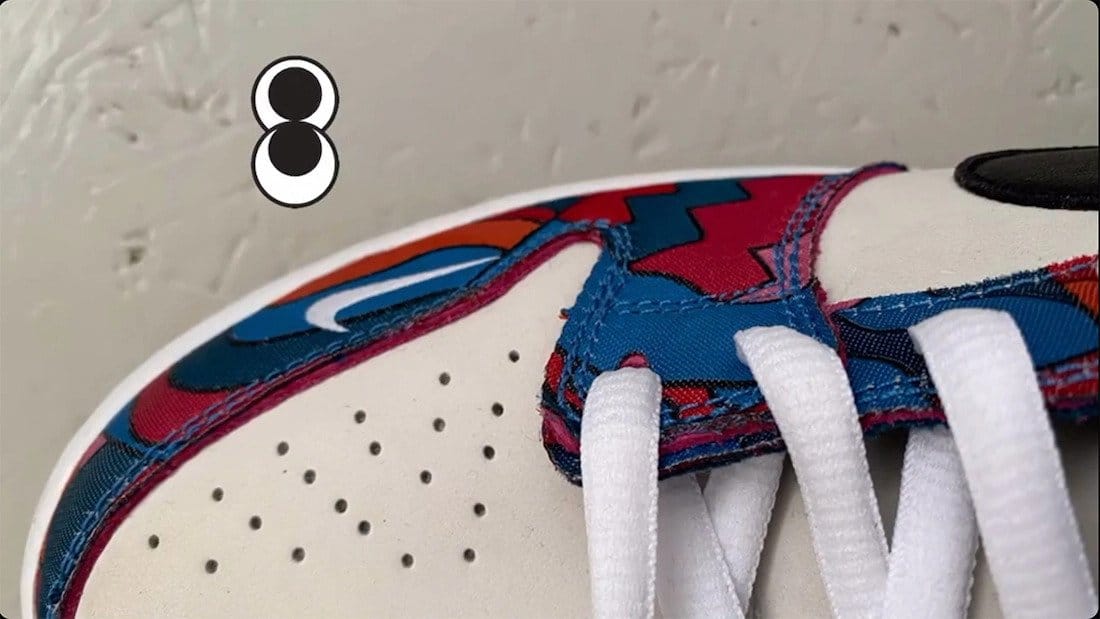 pic by @pietparra