Air Jordan 7 "Hare" with Bugs Bunny Vibes
Update 07.04.2020
The Air Jordan 7 "Hare 2.0" has spent quite a long time in the rumour mill, but now the sneakers have finally appeared. Tomorrow, the seventh signature sneaker from the GOAT will drop some heavy Bugs Bunny vibes at Nike. Turn on the Grailarm and don't miss the release. We will inform you just in time.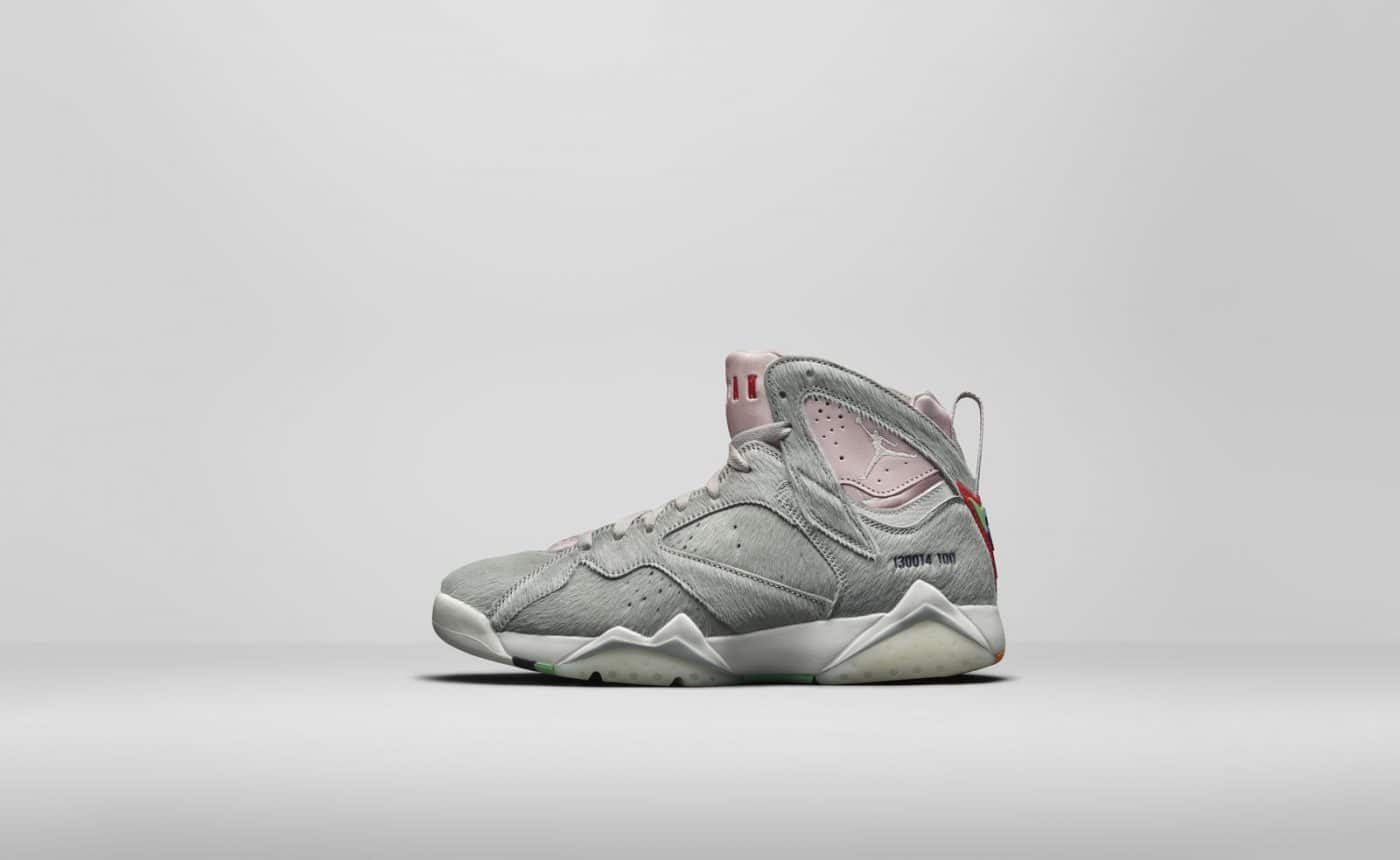 Update 25.03.2020
Finally, it's almost time. Jordan Brand will soon release the Air Jordan 7 "Hare 2.0", because now, the official pictures by Nike have just been uploaded. Even if some of Jordan's sneakers will be dropping too late, this pair seems to be on the right track. The release date should be April 2020.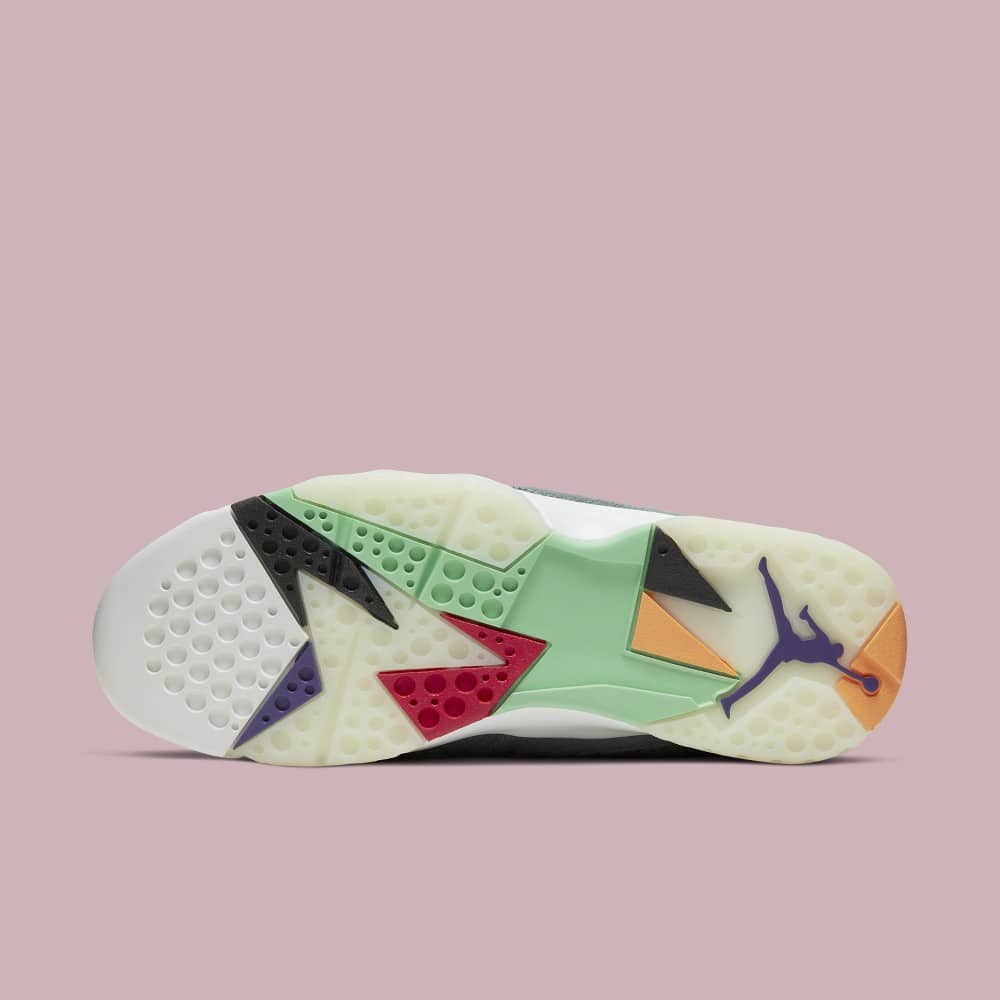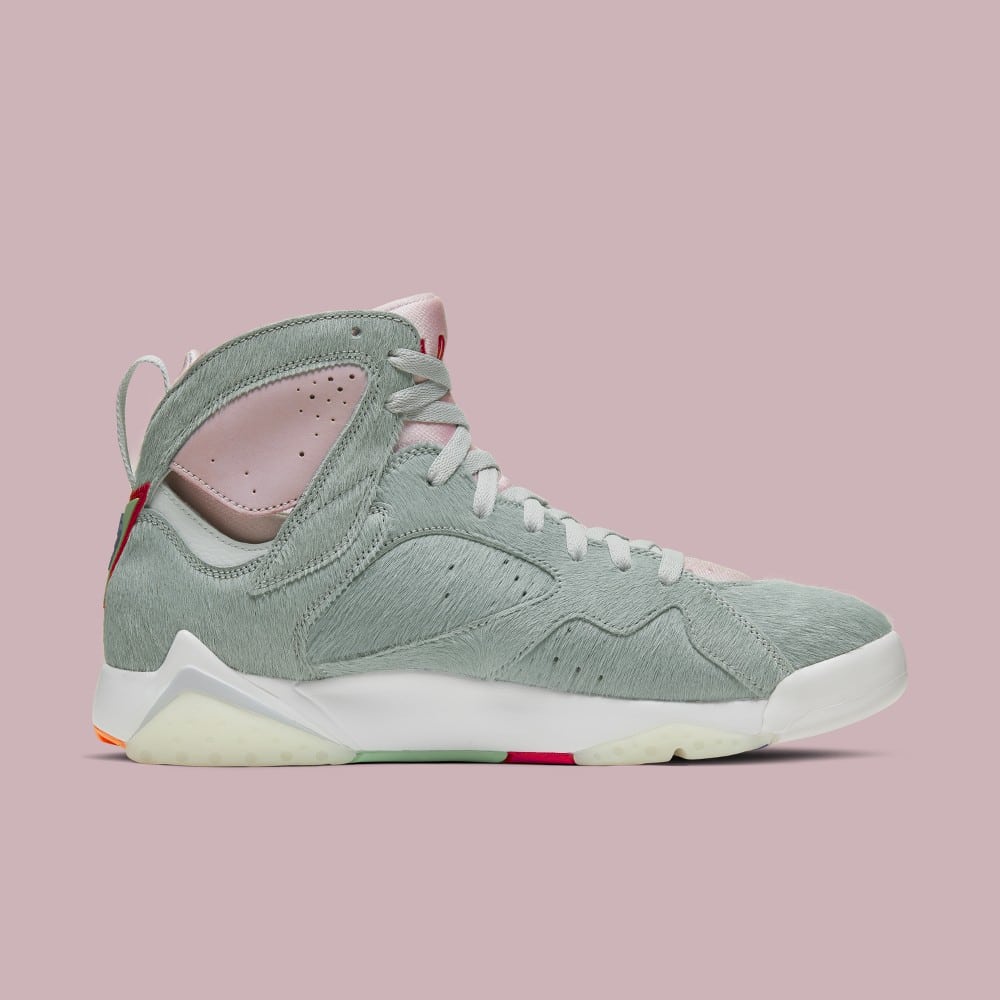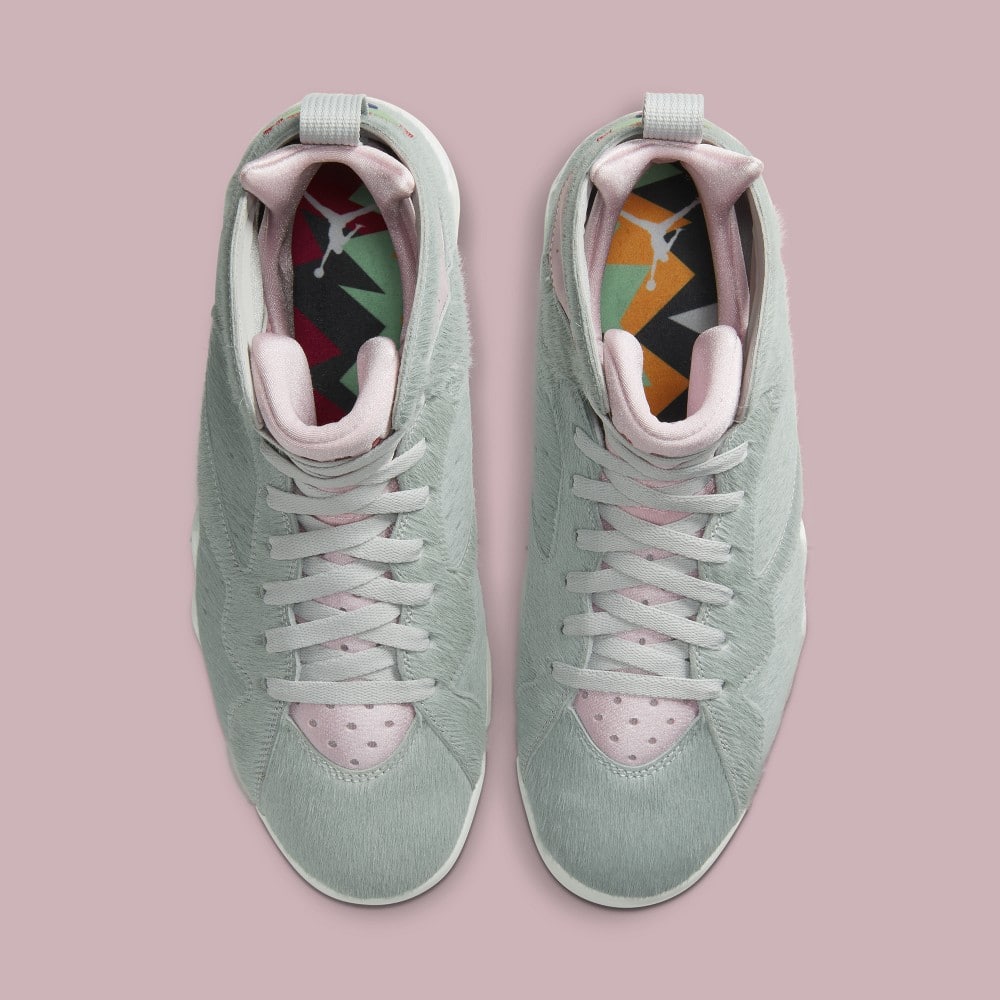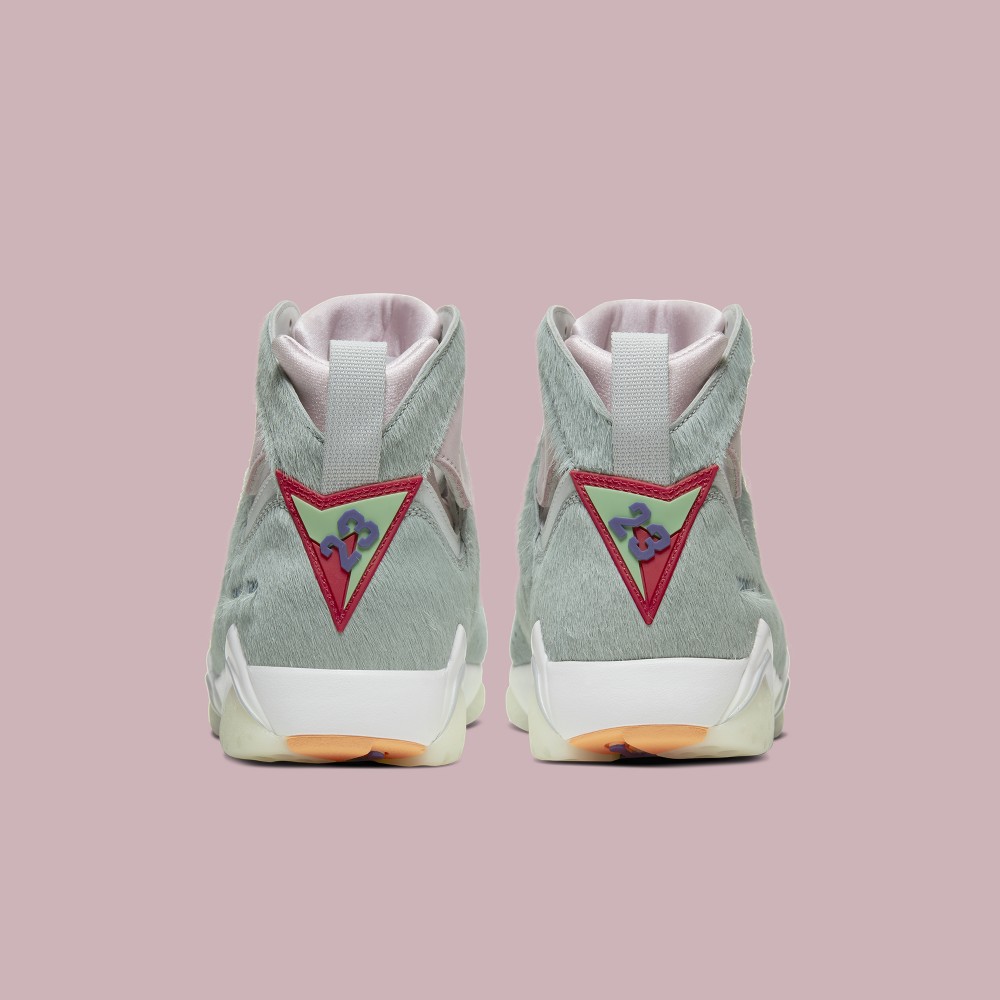 Update 16.03.2020
In the meantime the next pictures of the Air Jordan 7 "Hare" have appeared. The sneaker with the Bugs Bunny colourway replaces the leather upper from its predecessor with a wild and hairy makeover and resembles the fictional character of the Looney Tunes.
Other important details include pink tones in the collar area and in the inner heel area, tongue and throat. The style code "130014-100", which was printed on the side parts, belongs to the OG Colorway from 1992, while traditional logos on the tongues and heels round off the design.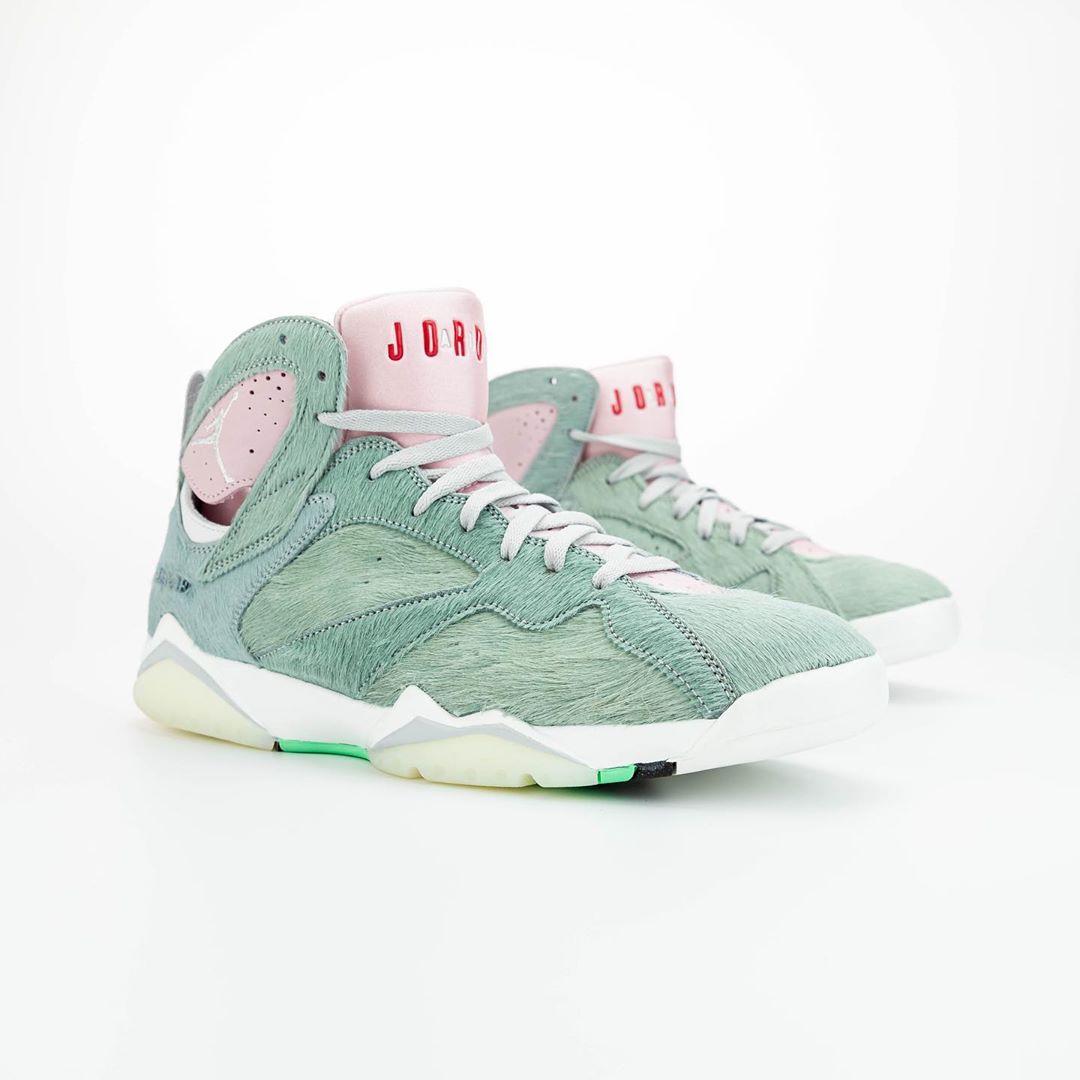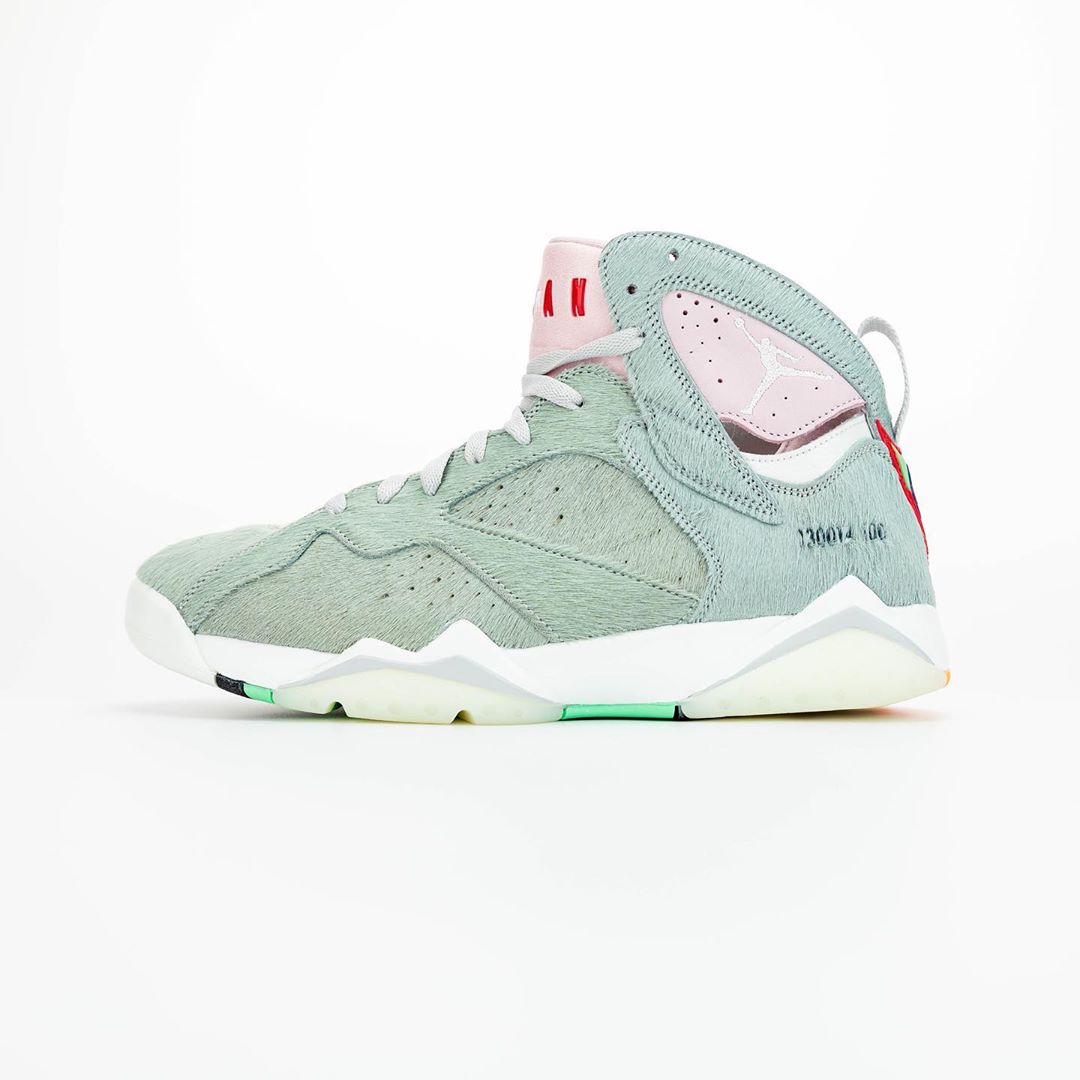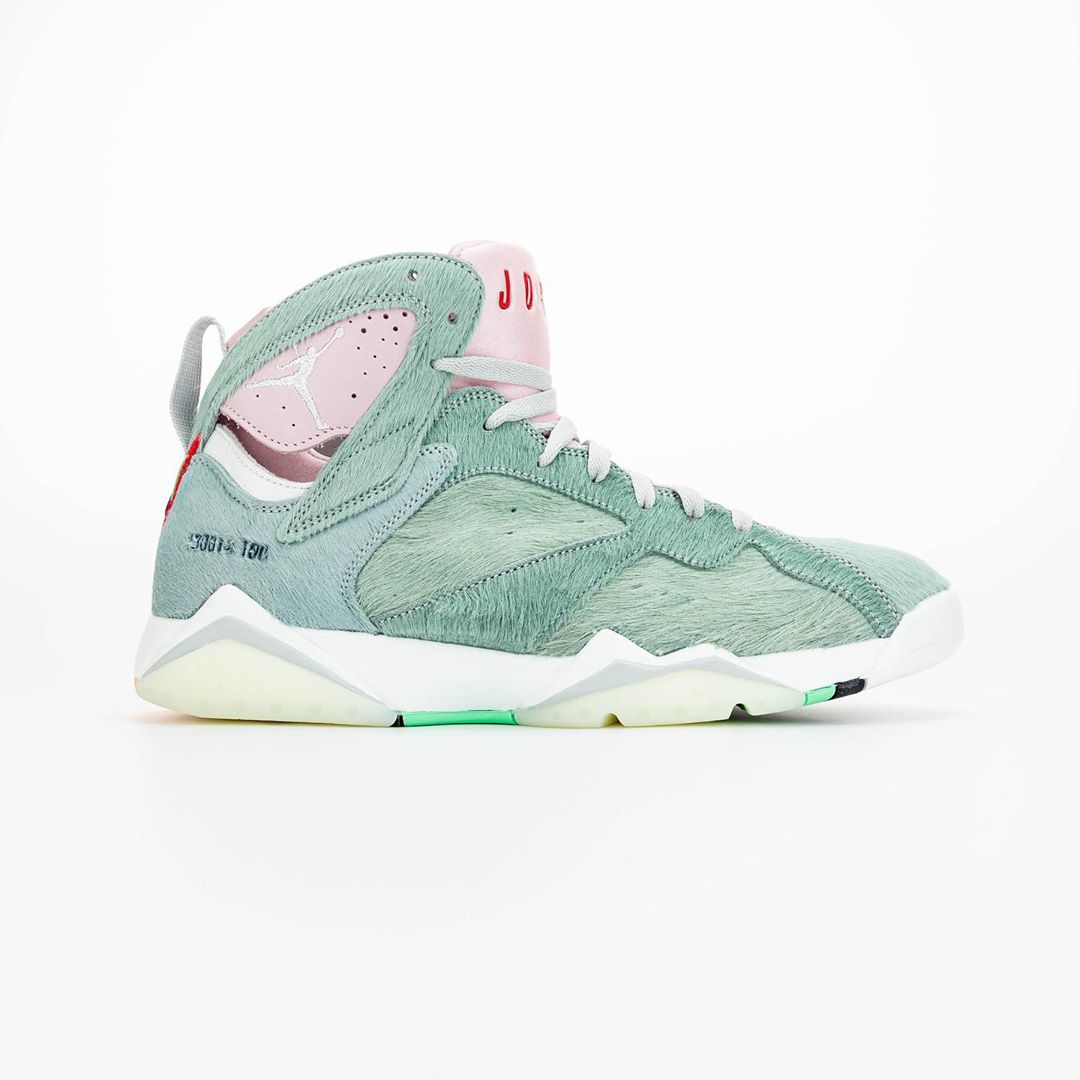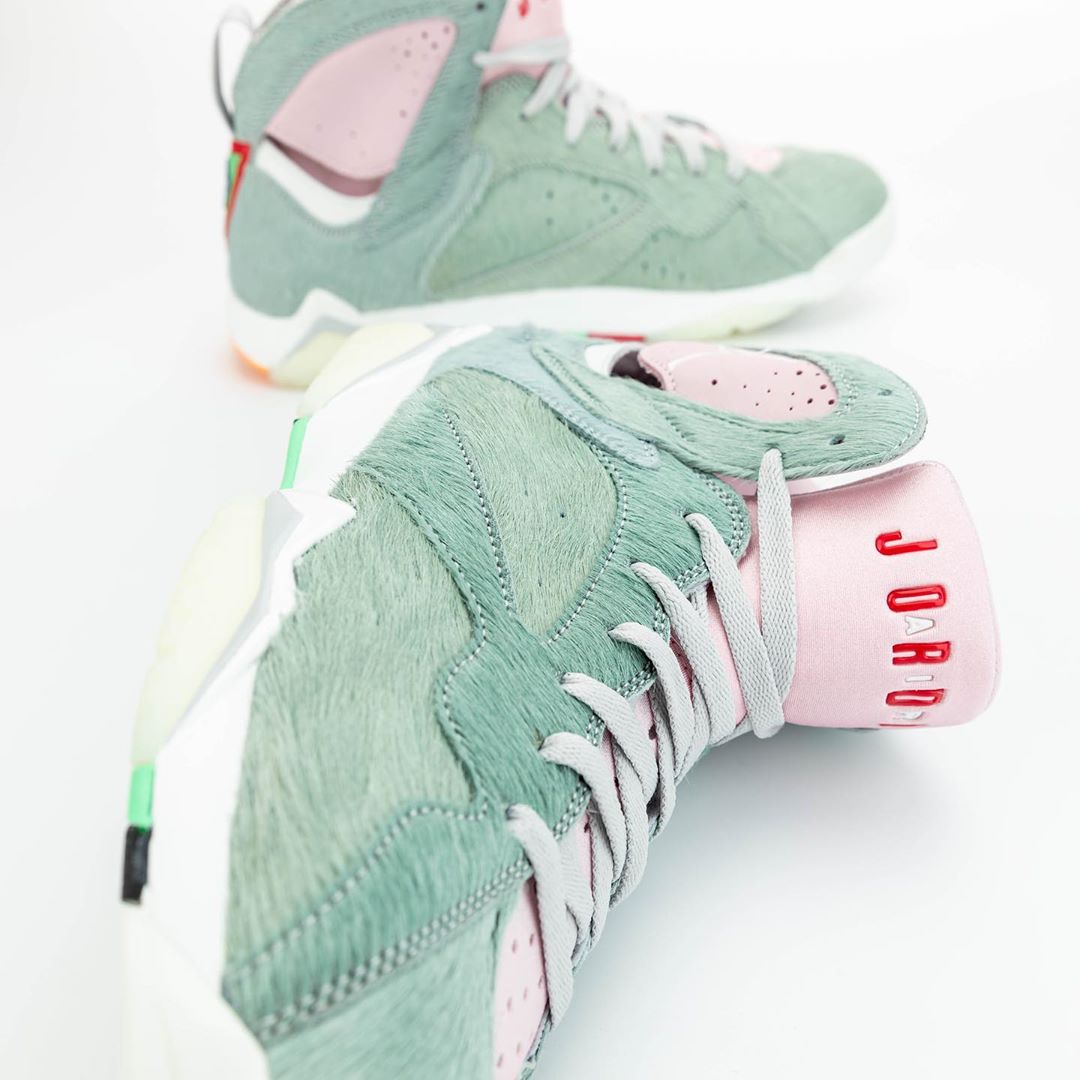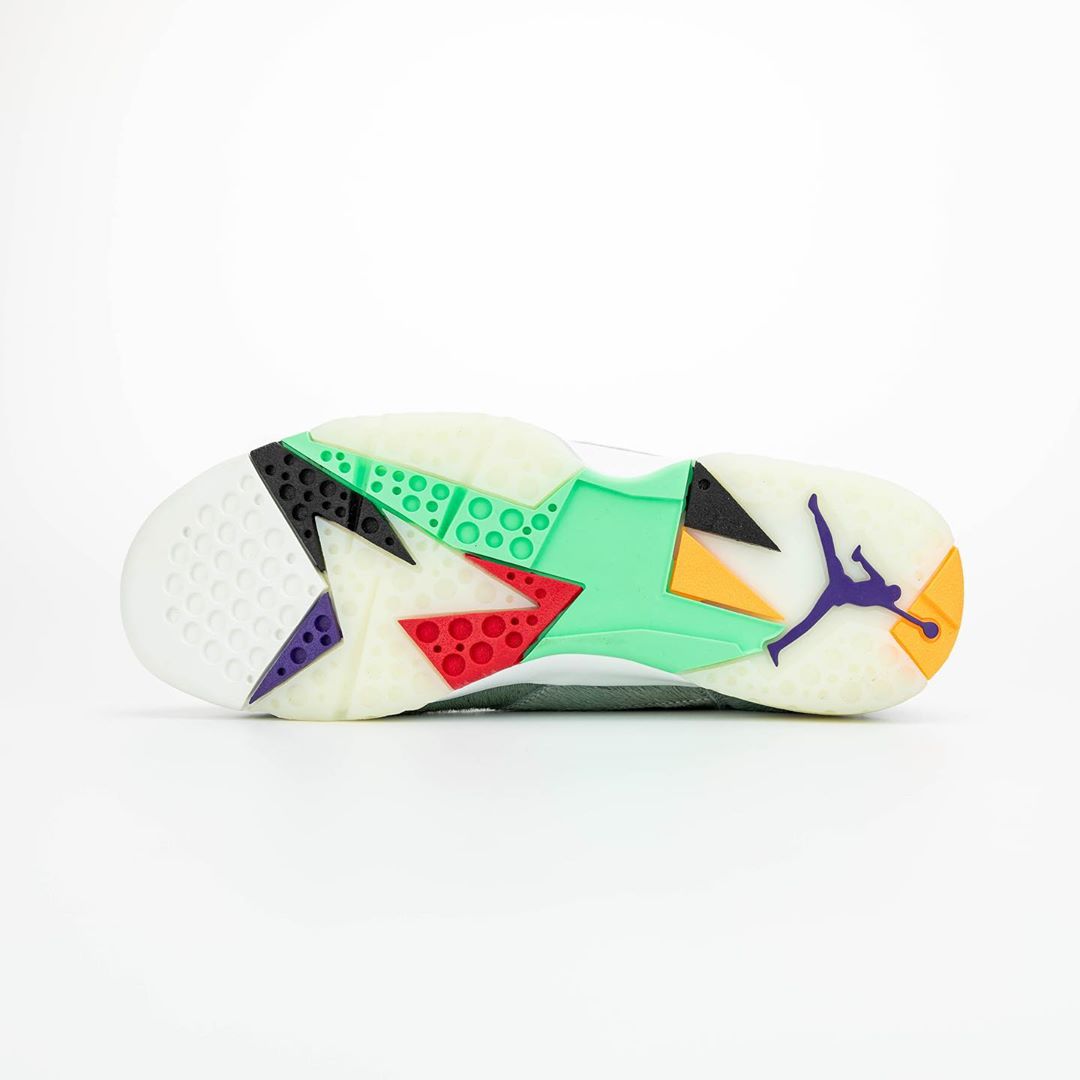 pics by @hanzuying Original Article 24.02.2020
If there was one cartoon character that often stood out this year, that would be Bugs Bunny. This is especially true with the Nike LeBron 17 iterations, which often reminded us of the legend of the Looney Tunes. The movie Space Jam 2 is getting closer and closer and the anticipation of the funny characters is getting bigger and bigger. In the first movie, the rabbit often stood next to Michael Jordan. Now, we get to see those faces once again.
The Air Jordan 7 receives a make-over in Bugs Bunny style. The upper reminds us of the soft fur of the beloved rabbit. The base and the overlays are completely grey. Further similarities can be seen in the pink tongues and the upper red details that come from the wide grin of the famous Bugs Bunny.
Do not miss the release of the Air Jordan 7 "Hare".
This Jordan is obviously a second part of the Air Jordan 6 "Hare". The pattern on the outsole and the carrot on the shoe box are identical. Take a look at the pictures and don't miss the next updates.
Here, you can find more news about the Air Jordan 6 "Hare".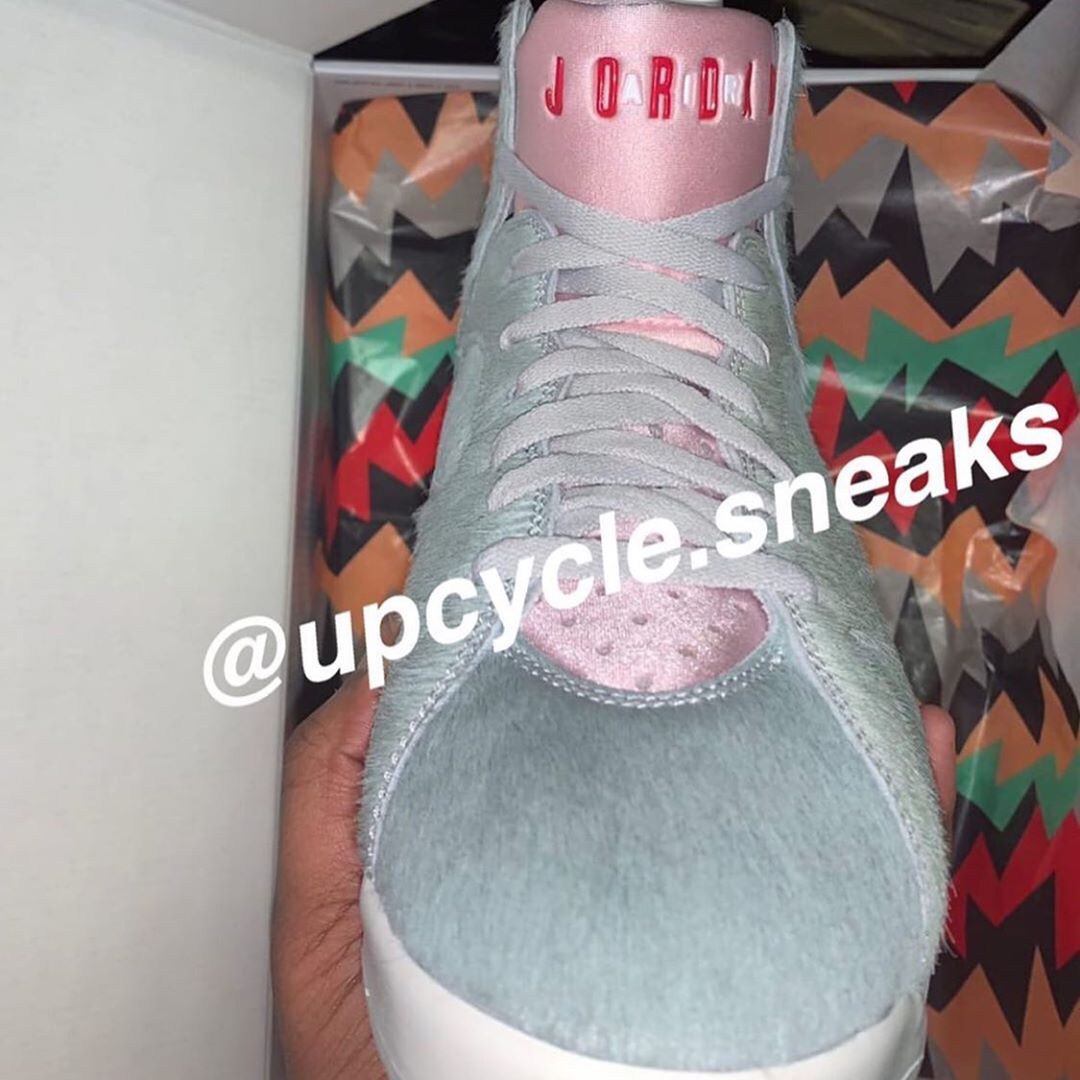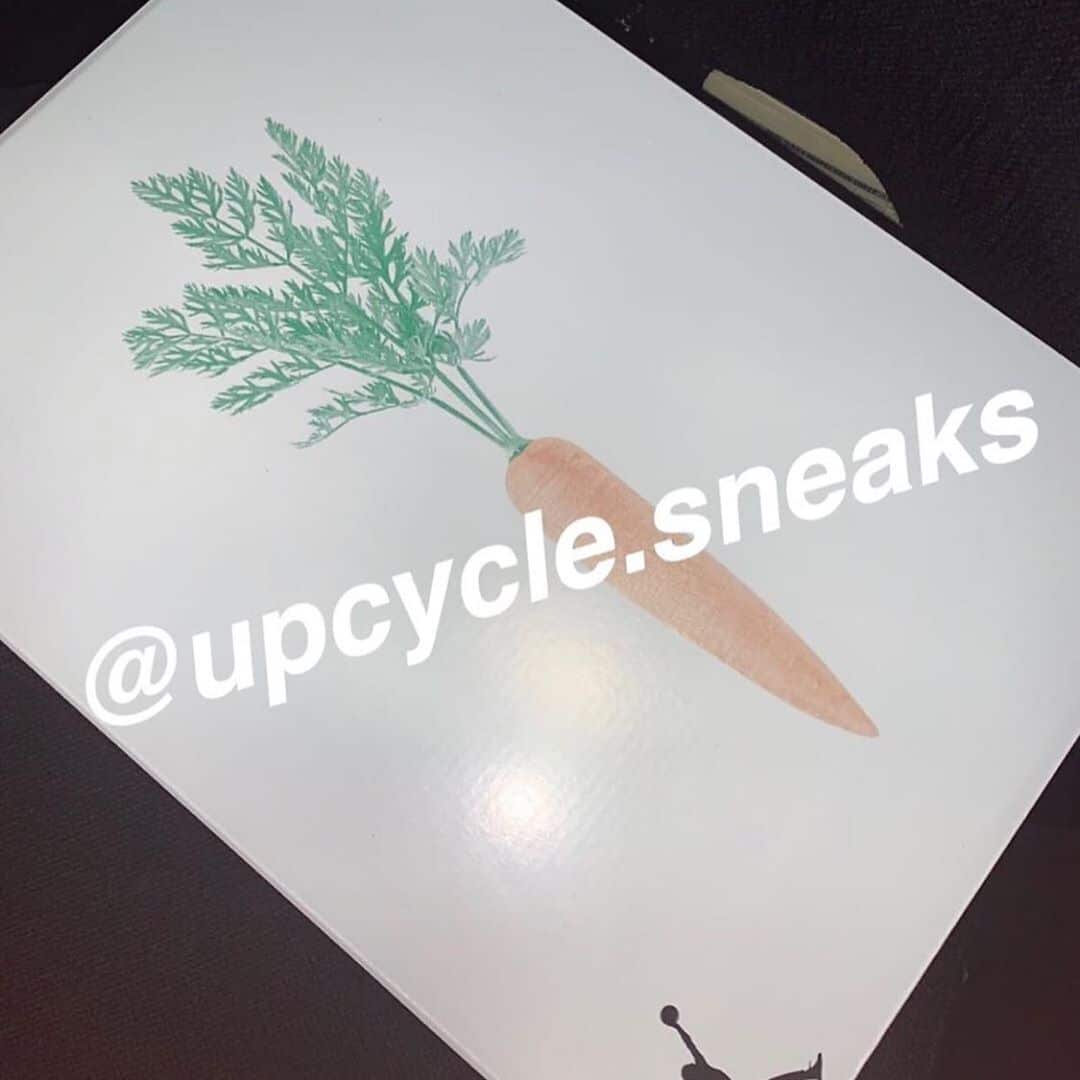 pics by @upcycle.sneaks