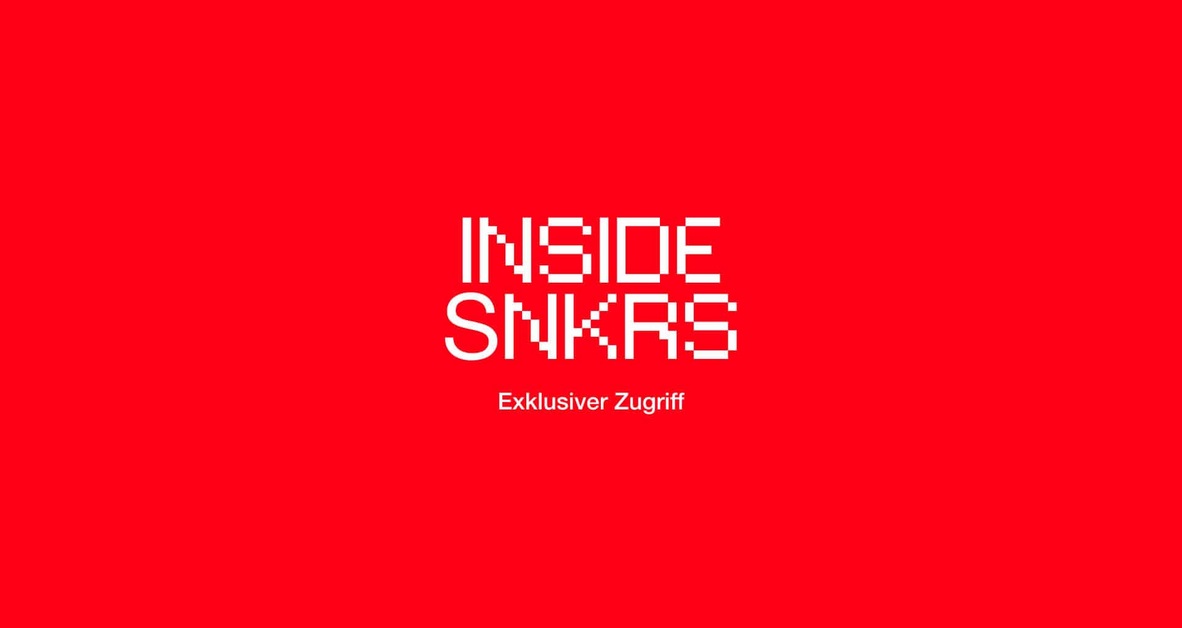 INSIDE SNKRS - Exclusive Access to Nike SNKRS
Back in June, there were already first hints of a new procedure by Nike for coveted models. The aim was to distribute the limited Off-White x Nike Dunk Low "Dear Summer" collection safely to those members who really want it. At the same time, this also means that they will be exposed to the content and receive Exclusive Access. For Off-White's upcoming Dunks, Exclusive Access will be the only way to get them.
This raises the question: How do you get Exclusive Access from Nike now? Unfortunately, there are no exact details on how to increase your chances, but some tips from Nike should help us to perhaps get shortlisted. Familiarise yourself with Exclusive Access to Nike SNKRS here.
Exclusive Access on SNKRS invites you to get in-demand products outside of the usual launches. Nike wants to reward its members with access to coveted products, as too many people abuse the system (bots), so true sneakerheads only have a slim chance. Read on now to be optimally prepared.
Engage with content you are truly interested in.
Engagement with Nike's content is just one of the many factors that determine whether you get Exclusive Access. The factors are considered in different combinations and at different times. However, if you try to determine or influence this now, such as having multiple accounts on one device, your chances of getting Exclusive Access will not be increased.
Setting up multiple accounts can reduce the likelihood of Exclusive Access.
And here we come to the next point. If you set up a so-called "burner" account, it could lead to you no longer getting access to launches. So, only use one/your account on one device to access content like "Behind the Design" videos.
Factors change.
There is no way to take advantage of everything and get Exclusive Access. The combination of factors with Nike SNKRS is constantly changing. Based on the products available, a little luck also plays a role. There is no guaranteed Exclusive Access to Nike SNKRS.
Do you have Exclusive Access? Then act fast!
Just because you have Exclusive Access does not mean that the sneakers in your size will be reserved. It just means that you have a chance to get the product before the official launch. So, go into Nike SNKRS now and activate the push notifications so you know if you're getting Exclusive Access before anyone else. Also, remember that Exclusive Access is only available for a limited time.