KLEKT - This is How the Authentication Works
We've already written an extensive article about KLEKT and buying and selling at Europe's Original Marketplace for deadstock sneakers, streetwear and accessories. Today, however, we take a look behind the scenes at how authentication actually works. What are the components of authentication to be able to distinguish a fake sneaker from an original? How does one actually become a KLEKT authenticator and what was the best or funniest fake at KLEKT so far? We will reveal all these questions and even more details here.
Today we look at the work of James Gooden, KLEKT's lead authenticator. The experienced authenticator talks about the skills you need to have for this important job, and also James talks about his own experience working at KLEKT and as a long-time sneakerhead. So, let's waste no time and start straight away with perhaps the most important question on our minds.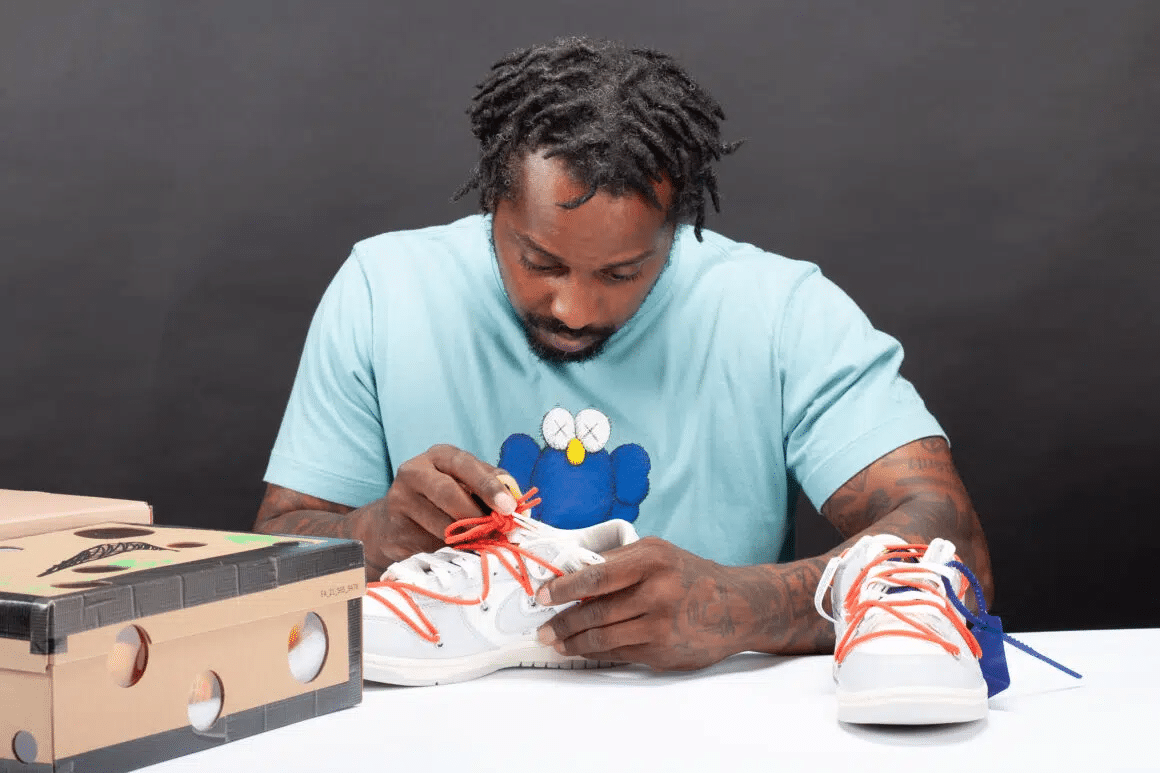 Which Details are Being Inspected on Sneakers?
Many sellers or buyers on KLEKT don't know that the marketplace not only checks the sneakers, but also the accessories that come with them, the shoe box and even the inner packaging. The shoe boxes make up a very important part. It is important to counterfeiters that the cheap shoe copies look very close to an original. Therefore, the authenticators check the important details on the shoe box such as colour, shape, texture, labels, fonts and size of the packaging. Even the inner packaging paper of a special edition can be a feature. If prints or cheap paper differ from the original, it is a sign of a fake. This is why the shoe box is the most common way to recognise a fake.
Then comes the inspection of the sneaker sent in. Materials, details, quality, the pattern of the stitching and many other things are checked on a sneaker. Even the glue, which is not actually visible, is checked by James Gooden and the other authenticators at KLEKT. For authenticity testing, the testers even smell the shoe, or glue, to rule out a replica.
The Most Frequently Counterfeited Details
Many sneakers from adidas, Nike and other sporting goods and shoe manufacturers have very important details that are very difficult to fake. For example, an adidas Yeezy with Boost cushioning is very difficult to fake because the Boost material is put through its paces. How are the texture and the feel of the Boost material or does the detail have a different suspension. This is where the KLEKT authenticators can usually spot a fake. The Air Jordan 1 High is another popular sneaker that is often counterfeited. However, Nike has introduced several details that do not make it easy for counterfeiters to produce a good replica. You can often recognise a fake by the legendary Wings logo on the ankle. Often it is unclean or completely flawed. The complete colour palette of a pair is also checked, because Nike uses its own colours for this. KLEKT compares the colours of a sneaker with Nike's OG colours. If they are lighter, darker, too translucent or opaque, the sent-in pair is simply sorted out.
What Happens to the Sneakers That Do Not Pass the KLEKT Authenticity Test?
In fact, in most cases, they are a fake and do not pass the KLEKT authenticity test. However, an original pair can also be returned by KLEKT. In this case, the sneakers may have been sent in the wrong size or they may have been manufactured with a factory defect. In this case, the seller is not at fault, but the other party expects a perfect product from KLEKT. The returned product is then sent on to the KLEKT customer service team after failing the authenticity test. There, the employee then contacts the seller to find a solution together. In parallel, the buyer is notified in case there is a delay or rejection.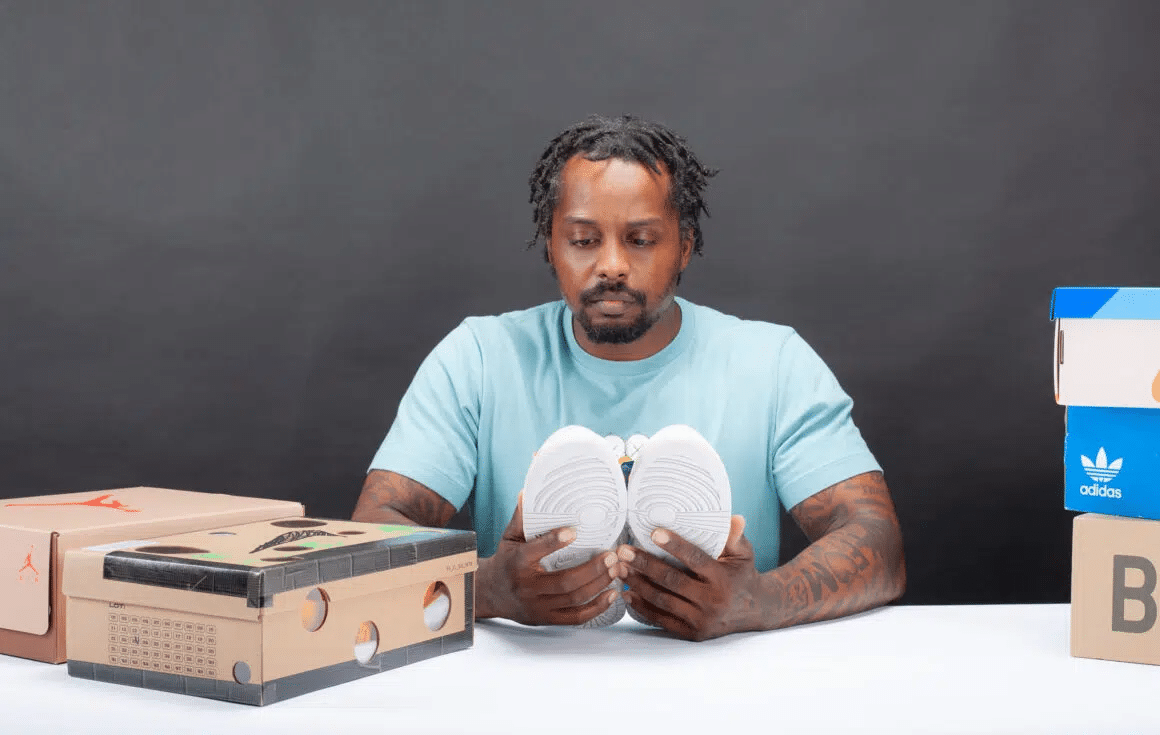 Is More Time Spent on a Grail?
Beforehand, it should be said that every sneaker, whether a cheap Nike Air Force 1 or an expensive adidas Yeezy Boost 350 V2 is sent in, undergoes extensive testing. Even "cheap" models are certified for authenticity at KLEKT, because the buyer expects that the KLEKT authenticators have taken the time to check a sneaker for authenticity. So no exception is made! Much more exciting, however, are the biggest grails that go over the virtual counter. Here, an entire KLEKT team of experts usually looks at the sneaker, because a Nike MAG "Back to the Future" or a Dior x Air Jordan 1 High can easily cost between 20,000€ and 65,000€. In this case, individual authenticators bring all their know-how to the table so that no details are overlooked.
How Do You Become an Authenticator at KLEKT?
You have to know a lot about sneakers and streetwear. Above all, passion is an important point, because only when you are passionate about both will you understand the products. Another factor is the resale industry, which you should know. Many sneakerheads/resellers buy shoes to sell them later on resale markets like KLEKT for more money. Therefore, you should definitely be able to recognise hype. You may have already seen dozens of Air Jordan 1 High OG "Chicago", but what about the latest adidas Yeezy that has just been released? Do you already know the details of the new sneaker? Not only is the most experienced KLEKT authenticator constantly learning and evolving, but the fakes are also getting better and better.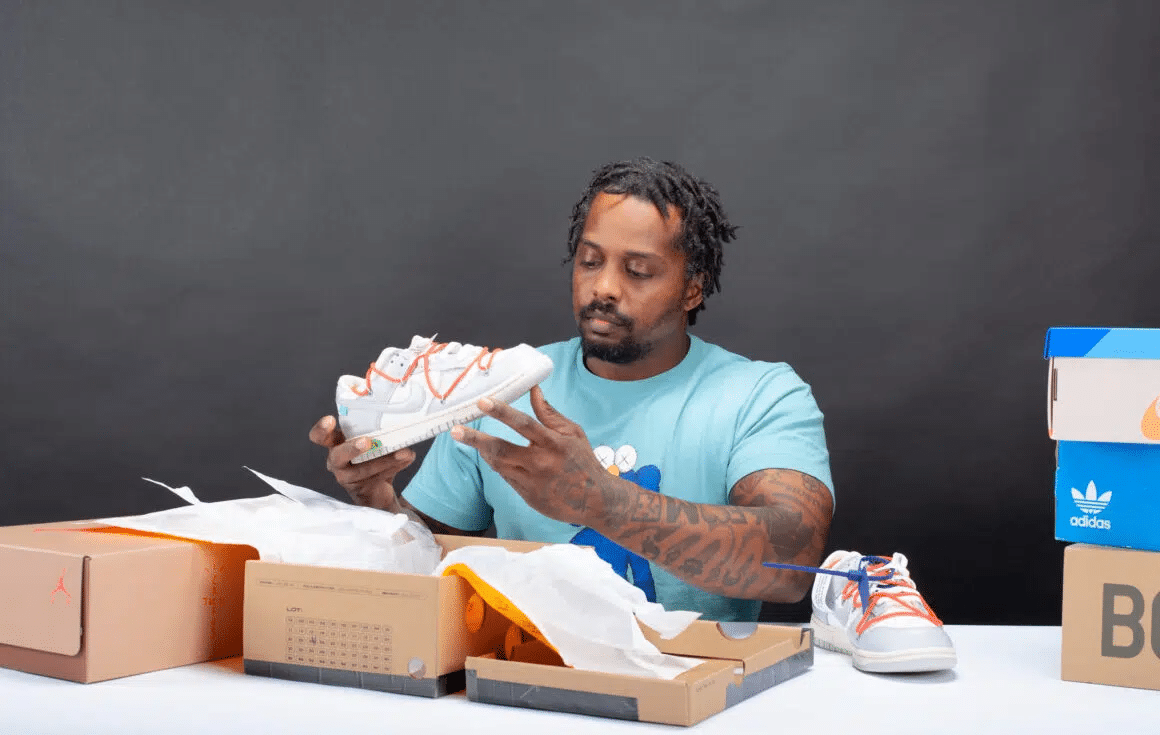 Which Sneaker is Most Often Counterfeited?
James Gooden, Lead Authenticator of KLEKT, talks about a changing trend. At the beginning of his career, it was the Air Jordan 11 that was counterfeited most often. Later, more and more adidas Yeezy appeared and now many Air Jordan 1s are counterfeited. In James' opinion, the Travis Scott x Air Jordan 1 or the new Fragment Design x Air Jordan 1 are among the most common fakes. Sometimes, however, things can change quickly. On another day, a few pairs of the COMME des GARÇONS x Converse Chuck Taylor '70 come in.
Was there a Funny Fake?
With so many counterfeit sneakers, there have of course also been funny cases. One case Gooden will probably never forget. A seller sent in a fake Fragment Design x Air Jordan 1, but this bad copy was originally an original and even expensive shoe. The counterfeiter converted an original Air Jordan 1 "Black Toe" into a Fragment Design x Air Jordan 1. Red heel and ankle panels were exchanged for blue panels and the typical Fragment logo was simply stamped on. For the unaware among us: depending on the version, the Air Jordan 1 "Black Toe" can easily cost up to 1,000€.
Do Customers Question KLEKT's Authentication?
99% of KLEKT's customers are happy with the experience they have had with KLEKT. The rest, however, think we are wrong with our authentication and decision. Some customers even claim that we trade in the sneakers and then resell them later. Of course, this is a lie. But in fact, many original pairs may also be returned. Sneakers are mass produced these days and often we don't question authenticity, but rather do quality control. James Gooden even got his hands on a completely defective Air Jordan 1 with missing seams. The pair was original, but the quality did not pass the KLEKT test. After all, the buyer of the pair expects an original, flawless sneaker.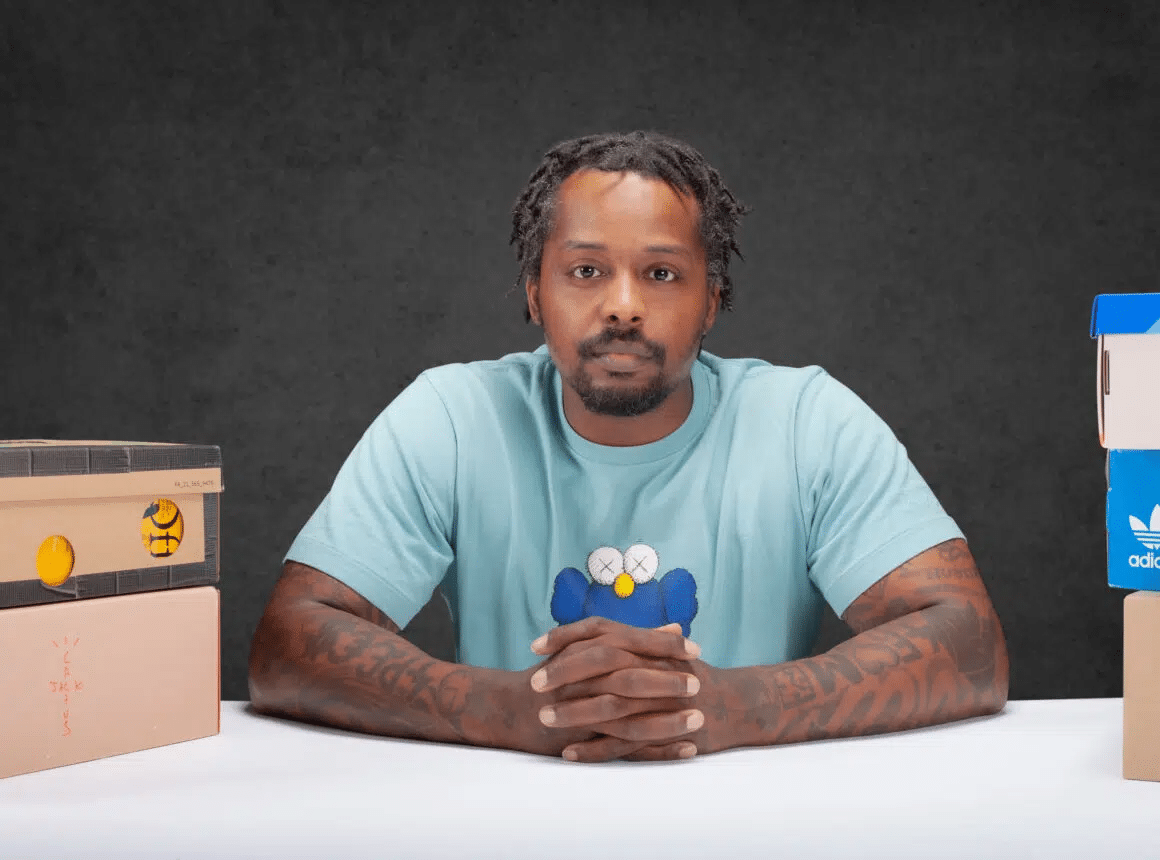 What We Think About KLEKT and Authentication
So you can see that authenticating a sneaker, apparel or accessory is not an easy thing to do. The smallest differences play a very big role and are decisive whether a product passes the KLEKT authentication or not. That's why we are glad that such an experienced team of experts takes care of the authenticity testing and quality control for us, so we can shop with a clear conscience at KLEKT for our favourite sneakers, hoodies, bags and much more. If you also want to become an authenticator at KLEKT now, you should check out the KLEKT Career Page. There, KLEKT publishes job offers as soon as they become available.