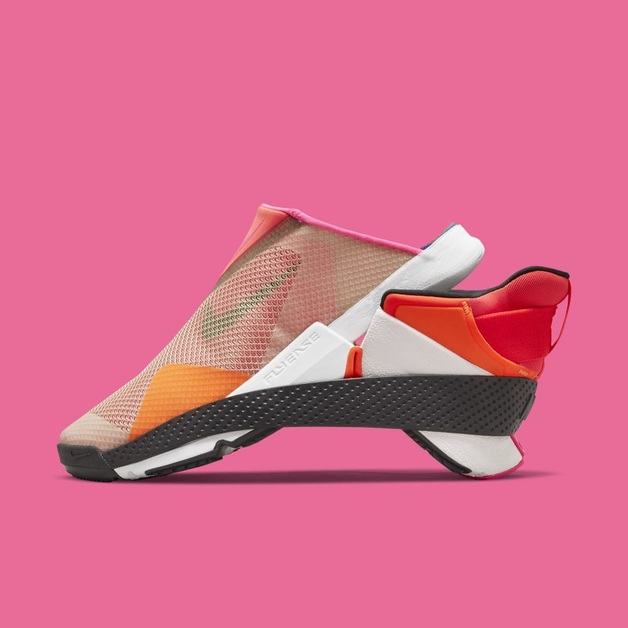 New Nike Go FlyEase Spotted in "Black/Red"
The innovative Nike Go FlyEase, which debuted in February 2021, has yet to appear in the wide range of colours fans might want. However, a new colourway gives us a reason to be positive. More specifically, Nike has released official images of a black and red colour scheme. Check out the detailed pics here.
Thanks to celebrities like Jimmy Fallon, the Nike Go FlyEase became incredibly well known, but many people with disabilities rightly spoke about the sneaker's accessibility, as they sold out everywhere after the release. Hopefully, Nike will address this issue soon and fix it with more versions.
The new pair features a bright colour palette of red, orange, yellow, and pink to match a "Sunrise" colourway. It also features a comfortable white midsole with a black strap that acts as part of the lock-down mechanism.
Don't Miss the Release of the New Nike Go FlyEase
With official images of the new Nike Go FlyEase already released, the drop date shouldn't be far away. Price-wise, the sneakers should be around 120€ again.