Nike EYBL 2020 Collection
Another important event has been cancelled due to COVID-19. Because of the pandemic, the Nike Elite Youth Basketball League games in summer 2020 have been officially cancelled. Nevertheless, Nike gives away an exclusive collection to the participants, who are awarded annually with extraordinary sneakers or apparel.
In this year's Nike EYBL collection, we find two heavy sneakers: a unique Nike Kobe 5 Protro and a Nike KD 13 with a batik pattern. In addition, the Kobe sneaker has a blue lining and a bright orange outsole, while the KD 13 has a black lining and a yellow sole.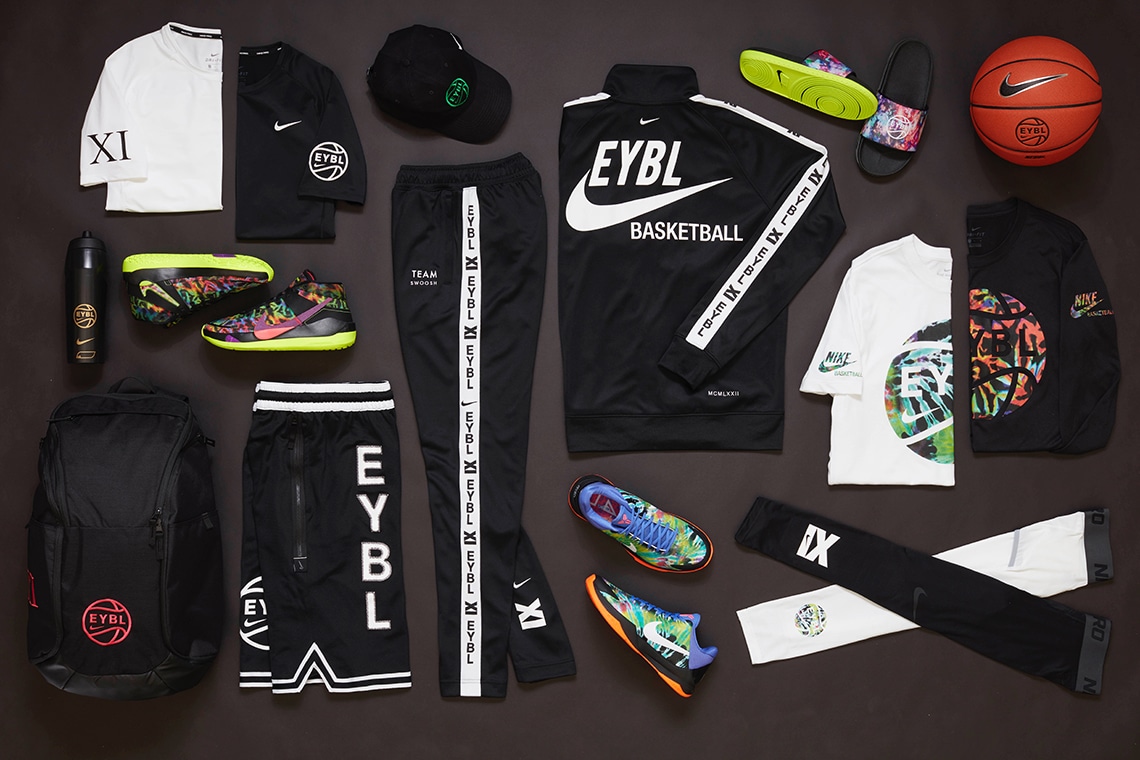 Furthermore, a complete set of equipment is supplied with each sneaker. This includes a shirt, a hoodie, pants and a basketball.
Details On the Nike EYBL 2020 Collection
Nike has designed this collection especially for the Elite Youth Basketball League. It is, therefore, unlikely to drop among retailers. However, since the KD 12 from the EYBL 2019 collection has been released, we suspect that the KD 13 might see an official release this year as well.