Shop Nike KD Sneakers
Shop all Nike KD sneaker releases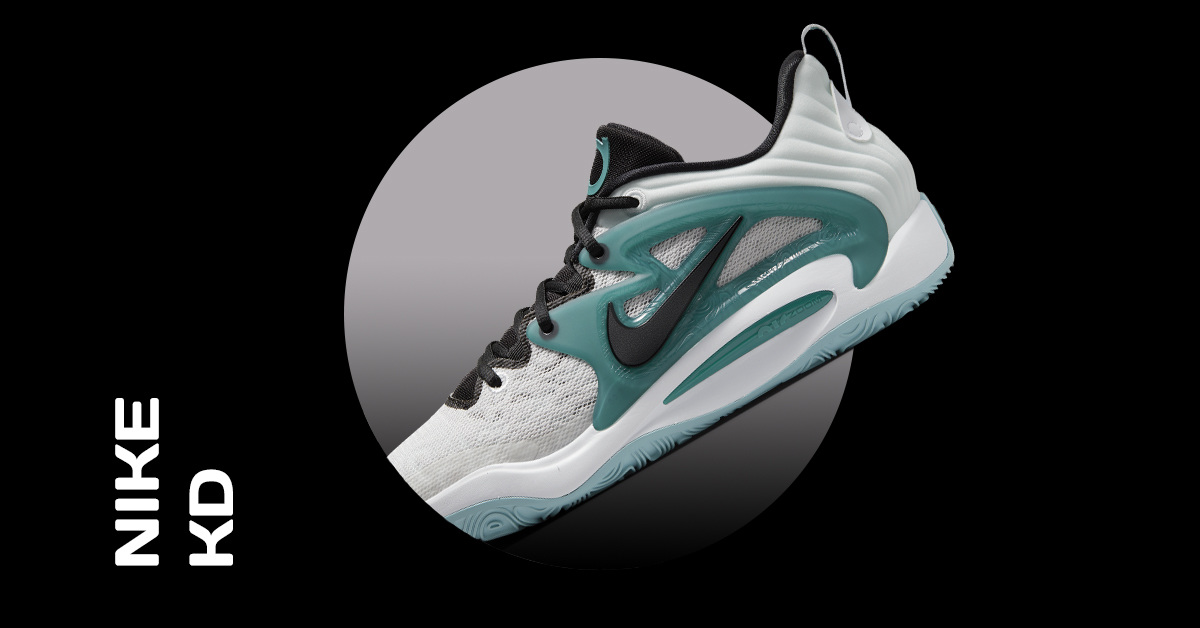 Kevin Durant
, outstanding basketball player and multiple NBA All-Star, has released a total of 16 signature sneakers with
Nike
until 2023. This impressive collection of signature models is the result of a long-standing partnership between Durant and the sports brand that began in 2007.
The KD series, as it is commonly known, began with the KD1 in 2008, a shoe that marked the beginning of Durant's journey in signature sneakers while also being a huge success. With its signature style and use of innovative Nike technologies like Zoom Air cushioning, the KD1 quickly became a favourite among basketball fans.
A basketball legend at Nike
In the following years, Durant continued his collaboration with Nike, launching new signature models every year. The sneakers were not only appreciated for their performance on the basketball court, but also for their fashionable aesthetics and versatility in everyday life. The most famous models of the KD series include the KD4, the KD7 and the KD12.

In 2023, another masterpiece of the KD series was launched with the Nike KD 16. Combining modern design with premium performance technology, this shoe pays homage to Kevin Durant's continued dominance and influence in the basketball world.

Kevin Durant's 16 signature sneakers with Nike not only pay homage to his extraordinary success as an athlete, but also to his ability to set trends in sneaker culture. With a wide range of colours and designs, the KD models have gained a firm place in the world of sneakers and are popular with athletes and sneakerheads alike.
Who is "Aunt Pearl"?
Every MVP needs a team to support them, and Durant's Aunt Pearl played an important role in making him the man he is today. Because his mother worked long hours at the post office, it was often the job of his grandmother Barbara and her sister Pearl to look after Kevin. Day after day, Aunt Pearl would prepare Durant's favourite snack - sandwiches with peanut butter and jam - and watch cartoons with him in the afternoons. An inseparable bond formed between the two, and Durant learned the meaning of family at an early age. "Aunt Pearl" also supported Kevin in becoming one of the best basketball players in the world; even as she battled lung cancer, she cheered her nephew on. That's why he teamed up with Nike to design the "Aunt Pearl" collection, which honours the memory of his beloved aunt. Each year, a new sneaker is designed in the "Aunt Pearl" colour scheme, which is often dominated by pink. Although Aunt Pearl's life was in danger, she fought on bravely and inspired Kevin Durant to excel. Now, as promised, her memory is preserved through these unique shoes. It's a reminder of her strength and the impact she had on Kevin's life.
Read more