Air Vapormax
Here you'll find all Air Vapormax releases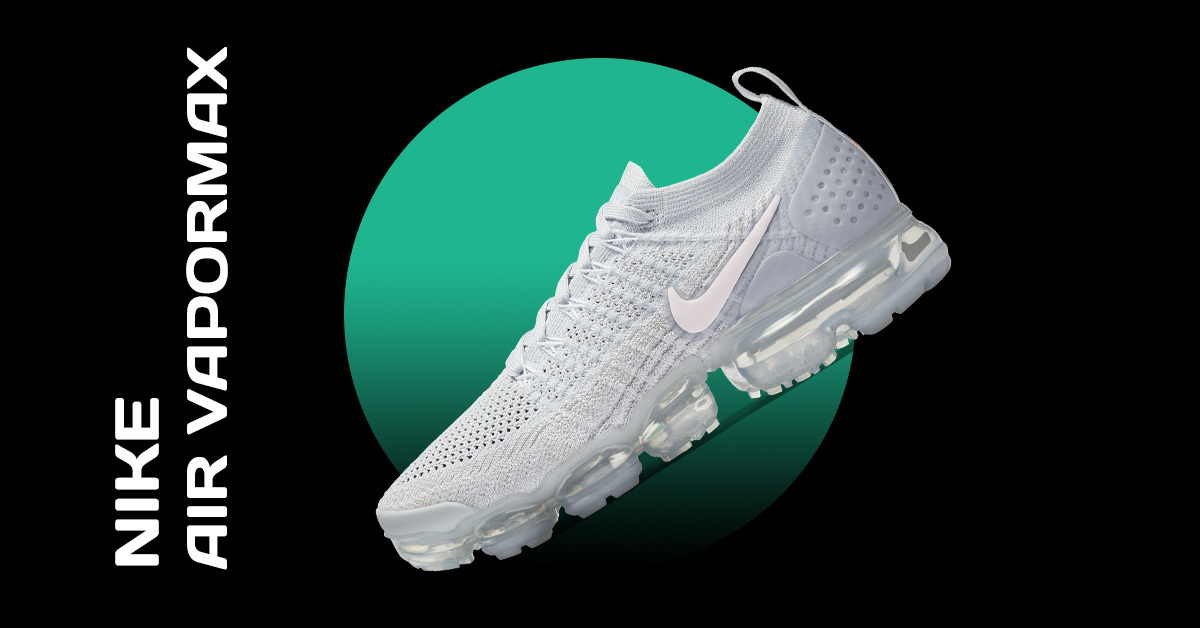 Originally, the idea came from aeronautical engineer Frank Rudy, who had the idea to fill a gas into a closed plastic capsule and thus emulate the feeling of walking on clouds.


The Nike Air Vapormax is another release that represents a milestone in achieving this ultimate goal.


The "Air" Innovation in the Nike Air Vapormax
The Nike Air Vapormax represents yet another innovation in Nike's tireless technology forge. That's because the Air sole in this silhouette serves as a complete and self-contained outsole for the first time due to its technological advancements.


Previously, it was always necessary to incorporate a material made of rubber or foam into the midsole to give the sole stability, protection, and durability. Now, for the first time, Nike has succeeded in building a completely continuous sole with an "Air" element that does not need any of these intermediate components, but is really completely free.


So, the cushioning of the shoe mutates into a new kind of experience, because the feeling in the shoe is actually excellent and feels different from most other sneakers.


The "Air" Evolution
The first Air Max, the "Air Max 1" debuted in 1987 and was the first release to feature a visible, large Air cushion unit. Numerous evolutions of the Air Max model followed, with the Air Max 97 standing out as a new milestone in the meantime, because around ten years after the first Air Max introduction, Nike's technology had gone so far as to turn a "small" Air cushion unit in the sole into a continuous Air unit throughout the entire sole.


"Flyknit" in the Nike Air Vapormax
Of course, with such an innovation in the sole, the upper material also has to keep up. It is therefore obvious that Nike has given the Vapormax the popular and progressive "Flyknit" upper.


Flyknit is incredibly comfortable because it hugs the foot, making the shoe feel more like a sock than a shoe.


Read more