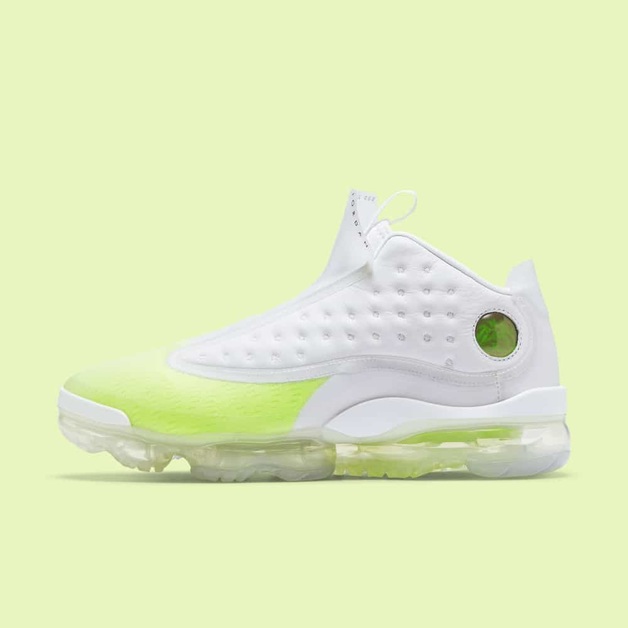 Air Jordan Reign - The Air Jordan 13 Receives the Air Vapormax Sole
The Air Jordan 13 is perhaps rather boring compared to other silhouettes. Striking colourways or unique features are rarely seen on this silhouette. And instead of working on it, Jordan Brand keeps reviving the old colourways, even if that's not bad at all.
But apparently, something has changed inside the workshop of the brand with the Swoosh, since pictures of a new Air Jordan 13 have been published now. If you're wondering what's new with this sneaker, take a look below. The big air cushion is from the Air Vapormax.
Also, the Air Jordan Reign has glowing hits that we have never seen before. The typical AJ13 aesthetic is provided by the large side panels with huge indentations and the rear features, where the zipper makes it easier to get in.
When Does the Air Jordan Reign Drop?
Pictures of the Air Jordan Reign have suddenly appeared on the net. The release will probably surprise us as well, since the model has never been seen on any release calendar.