Shop Converse Chuck 70 Sneakers
Shop all Converse Chuck 70 sneaker releases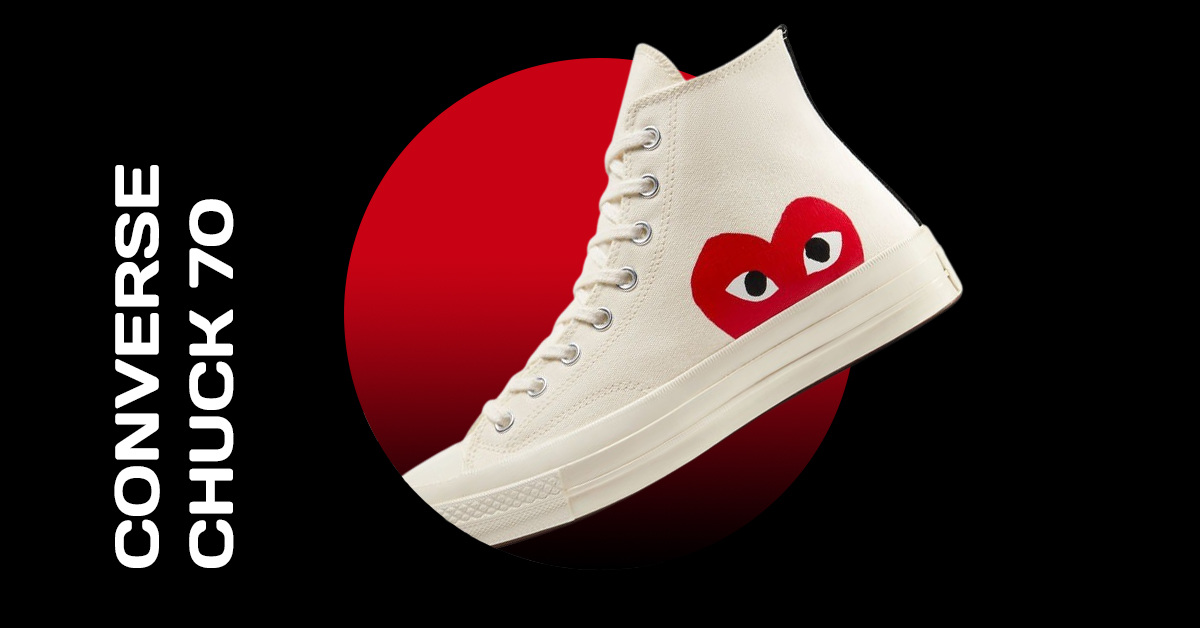 Converse Chuck 70 | The Most Iconic Basketball Shoe
If one shoe had to be the face of every brand, then the Chuck 70 would be the face of Converse. The Chuck Taylor All-Star, a.k.a Chucks, are found on the feet of every punk, skater, streetwear nerd, and many more. Moreover, the shoes have been welcomed by powerlifters, cosplayers, and anyone who wants to look stylish on the go. It came into being when your uncle was still a little boy and will be relevant for years. 
The one thing that made the Chuck 70s stand out from the older Chucks was its comfortable feeling and durability. It is one of the best value-for-money shoes of all time. 
The 70s gained popularity due to the upgraded version of the already loved Classic Chuck Taylors. It uses higher-quality components with better support for your feet. The two shoes might seem the same from the outside, but things get better when we look inside. It is made of both timeless canvas and rubber. 
The toe cap and walls are off-white and have robust stitching with taller sides. In contrast, the original shoe came with new white components. Moreover, the 70s came with a removable insole for better practicality. The shoe's design seems the same throughout the releases; however, we see limited edition colours now and then. 
Comfort
Converse knows that the people who adored the brand when they were younger have gotten old and comfortable. Thus, keeping the iconic colour scheme was essential. The one reason the original Chucks suffered was that the boots were not comfortable for extended usage all day. 
As for the new Chuck 70s, they overpower the comfort of their predecessors entirely with a half-inch Ortholite insole. It is tapered to provide responsive comfort to the feet. Compared to previous generations, one can wear it all day and stay energised.
Sizing of the Shoe
As for the quality of the canvas, it only got better with the release of Chuck's 70s. It helps the shoe wrap better around your feet and feel breathable. The canvas is thicker and makes you feel like you are wearing jeans. And not just any jeans, the washed, comfortable jeans that feel cosy from every spot.
Also, the shoes are true to size, and people with all sorts of feet can wear them without any issue. If you get a high top, it might be challenging to wear once it's on. It gets very cosy and easy to wear. Moreover, the shoes are great for gym lovers and weight lifters. It has room for easy movement of feet and doesn't make the user feel restricted.


Read more