A Day in the Life of an Independent Business Owner
No one embodies the concept of DIY better than today's independent streetwear shop owners. With the ever-changing business of retail and social media, each of them is constantly on the move. And while there's no such thing as routine, we tried to take a slice of the life of Saskia van Hofwegen of Maha Amsterdam to see what it's like. Here's a day in the life of one of our favourite strikers.

Saskia, can you tell us about your typical morning routine?
I have different scenarios of my morning routine, depending on whether I'm shopping or in season. I just shower, dress head to toe in black (you can't go wrong with that if you're in a hurry) and do everything on the go. Make-up, emails, coffee: the whole shebang. I wake up and immediately check my emails and
Maha Instagram
. After I shower, I soak up some sun behind the kitchen window or on my balcony while I drink my coffee and snuggle with my two pugs, Kai and Bacon. That's my zen moment. Finally, I take the dogs for a walk, go shopping or head off to appointments.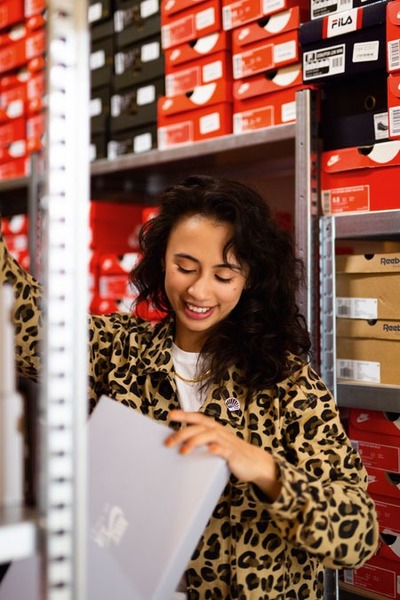 Can you tell us about your wardrobe schizophrenia?
Yes! When it comes to clothes, I'm quite schizophrenic; how I feel when I wake up affects my outfit choice and my mood afterwards. Most of the time you'll see me in black trousers, a simple oversized jumper and colourful sneakers. But sometimes I want to shock everyone by seeing me in something feminine. Hey, I'm still a woman, you know. Just because I have a streetwear business doesn't mean I don't like heels and dresses.

What are the different roles you play in your life with Maha Amsterdam?
There is no typical day, because Dian and I still do pretty much everything ourselves. While our girls are working in the shop, we are busy keeping Maha Amsterdam running, from the boring administration to our online presence. My biggest job is taking care of shopping, editorial, social media and event management. That's pretty much the creative side.
What media do you read every day? The most important sources of information?
There are blogs I visit every day to keep up to date, like Highsnobiety, Hypebeast, Complex and MissBish. I'm really addicted to the website The Business of Fashion, a blog with a strategic and analytical view of today's international fashion companies. But the most important sources of information are my customers and other shop owners and buyers who tell me how they experience everything. It's good to keep learning from the people who keep your business alive and from those who have been in the industry for a while.

What is the most important element in running a streetwear shop in Amsterdam today?
1. Finding your own DNA and choosing brands that fit it. Stüssy and Opening Ceremony, for example, are very consistent, but they change fabrics and colours from season to season, so you get the familiarity but also the feeling of newness, which adds excitement. As a buyer, I know that I can rely on these brands to be commercially effective for us, and you can build a successful business around such brands.
2. Be realistic. For us, it was very important that our offline/online presence grow organically. Since we are still a small start-up, we don't have a social media budget or an advertising budget. We just focused on creativity and being as honest as possible about what we like. This honesty, expressing our own DNA as a business and as people, in our own words, is very helpful.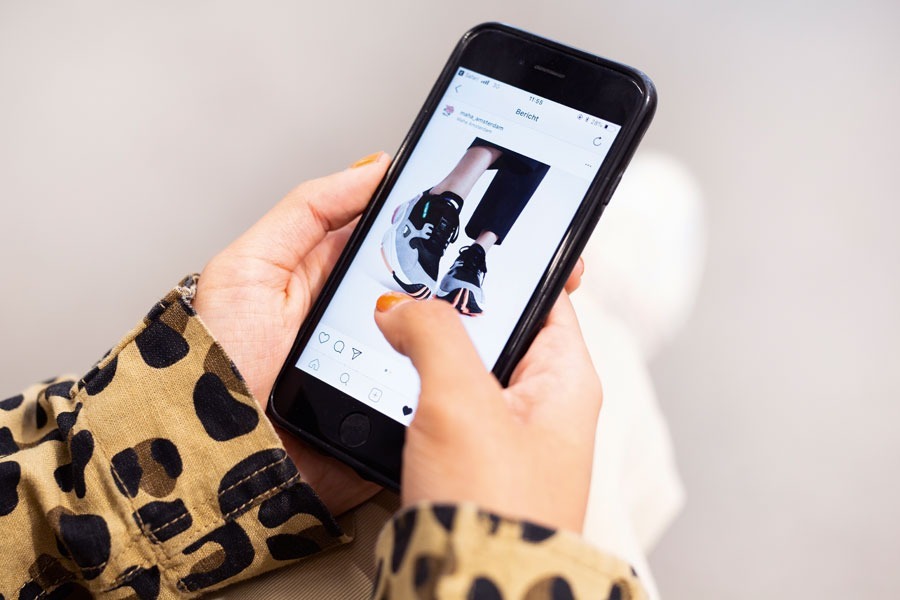 Do you believe in DIY culture and what skills have you learned in your life as an entrepreneur and beyond?
I believe in it! It's great to see people with a passion for something they make themselves try to create their own rules. I feel like I'm getting better at knowing what my customers want. I notice that the products sell better and better from season to season. I hope that will continue!

Do you believe in a balance between leisure and work, or are you the type who never doesn't work? Please describe your balance.
I believe that there has to be a balance between free time and work, but most of the time you can't fit all your tasks into your working hours. There are times when I say to myself, "How can I stay healthy when I'm so overworked?" and "Where can I rest?" When you work long hours, life away from the office has to be as uncomplicated and streamlined as possible. Dian and I haven't taken a holiday since the shop opened, but the hard work we're putting into Maha Amsterdam now will pay off eventually.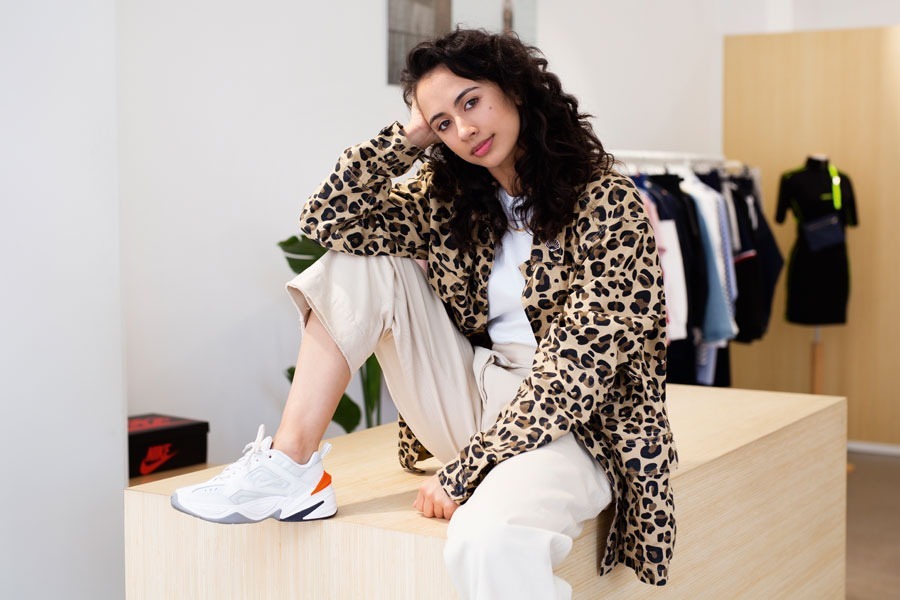 What are the most important brands for you today and what distinguishes them?
For me, the most important brands are the brands that always evolve while staying true to their history. For me,
Nike
is currently the brand that keeps doing that. I'm a big fan of the whole Air Max range, and all the iterations and innovations make the brand stronger than ever. I also like the way women are being taken more seriously in the industry now; we're getting more women-exclusive models that aren't just pink or something.
I'm very happy that silhouettes like the Nike M2K Tekno and the adidas Falcon are being introduced for women first. A clothing brand that is also very important to me is Maison Kitsuné, a brand that always keeps its DNA in every garment and also collaborates with the right partners like Ader Error, Porter and others, not just for the sake of collaboration.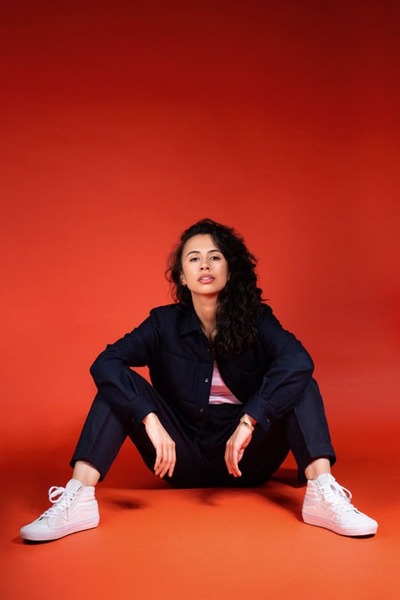 What is special about living and working in Amsterdam? What do you like about the city?
What's special about Amsterdam is Amsterdam. It's a small, big city where you immediately feel at home. And it's very multicultural; no matter where you're from, you'll find a place that reminds you of home. And in the summer, I think it's one of the most beautiful cities in the world to live in.

What time of day are you most productive?
In the evening, after dinner, when I'm sitting on the couch with my laptop and my dogs next to me. That's the time of day when I can go through my emails without getting distracted. That's a different kind of productivity.