A Paris Perspective with Selma Sebbagh
Selma is not your average "Instagram girl". In fact, she doesn't like being labelled as such. She has a variety of influences and when she's not living out her confident and unique sense of style, she travels the world to find inspiration in architecture, art and fashion - all documented on her well-followed account. We caught up with the 23-year-old Parisian in her hometown to find out why she doesn't consider herself an "influencer" and how her love of design influences her taste in sneakers.

Hey Selma, please introduce yourself to the readers and give us a little insight into your life.
Hey, thank you! I'm a 23-year-old girl living in Paris who loves sneakers and fashion. I live in Paris, but I travel as often as I can. My daily routine depends on the season. When I'm not working, my day basically follows the same pattern. I wake up in the morning and have a coffee. After that I am able to check my mail and then I look at what I have planned. I usually try to keep myself busy in the morning and do things like visit exhibitions, work in a café, etc. However, I don't lie down on the couch. I always need to be moving or focused on something, no matter what day it is. I hate feeling like I'm wasting time, and that's probably one of my biggest faults, because unfortunately I'm very impatient. I will always try to meet with friends or family during the day, because that is also very important for me.
Your pictures on Instagram have a very special "Paris feeling". Especially your pictures in front of doors are almost a trademark. What does Paris mean to you and how has the city influenced you and shaped your personality?
Thank you for these comments, because to be honest, I was never aware of it. I think for me it's so normal to see these kind of colourful doors that I don't even notice that they are labelled "Paris". Paris is my hometown, I grew up there, so I love this city. I think it's great to see that we have the opportunity to have many different communities - many people coming from so many different places - living in the same city. As a child I had the wonderful luck to travel a lot and I had the opportunity to go on holiday to different European countries very often. In a non-political way, I would like to think that Europe has shaped me. Travelling has inspired me the most. When you travel, you discover other traditions, meet new people and learn about new cultures. I love going to museums or discovering new contemporary artists in galleries. That has also influenced me.

At 22, you already have a university education at the Sorbonne behind you. What was it like studying art, and did you learn things that you can apply to sneaker culture or fashion?
Studying art was great. I learned a lot about art history and also about the aesthetics of art. It's the only way to understand what's happening in the art world right now. What I learnt gave me the keys to understand not only the different movements in contemporary art, but also architecture, design and so on. I learned things that can definitely be applied to fashion and sneakers in terms of design and aesthetics.
What are your favourite artists and/or areas of art?
One of my favourite artists is Wim Delvoye, and I love the Centre Pompidou in Paris. I also visit art galleries in Paris very often: Galerie Perrotin, Thaddaeus Ropac, Almine Rech, etc.

As someone who is very much on Instagram, how do you see "influencers" and yourself as part of this game?
First of all, I don't like the term "influencer" because it doesn't say much. I don't like the idea that I'm just here to influence people, you know? I think that's a typical term that defines 2018 and the problem with social media. I prefer to think that I have a community on Instagram - people who like what I do and follow me because of it - and that they know we're all the same in the end. But I love seeing messages from people asking me for advice, etc.

Are you also in touch with the older generation of sneaker fans, and do you think there is a contrast between older and younger fans, or does it feel like a family?
Of course I am, and since I started buying shoes I always had contact with the older generation. At sneaker events I had the wonderful opportunity to meet many people who were always good to me and taught me a lot of things. They had knowledge and were more than happy to share it with me. But unfortunately, there is definitely a big contrast between the old and the young generation, even though I still think we end up being a kind of big family. I also know a lot of people from the older generation who have great collections, and they see people who get a lot of products from brands but who don't understand the culture and the history of sneakers, and I feel like it can be unfair for them.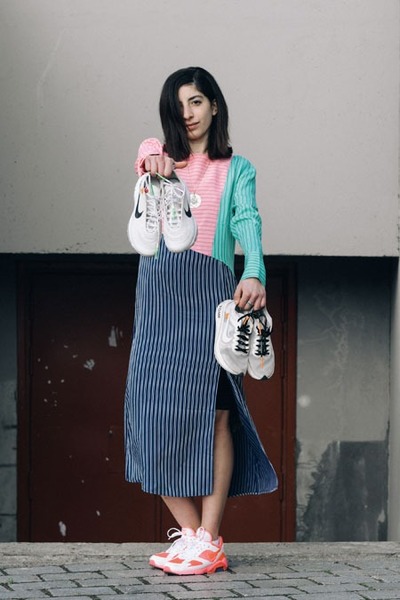 What are your favourite sneakers?
The Sneaker 1 Flyknit "Black and White": This is definitely one of my favourite sneakers at the moment. First of all, because I've literally been hunting for them since they were first released, because I didn't buy them, but they were always available for over $700 on eBay and the resale sites, in a small size.... But for once, I have to say it's really nice to see that the brand listened to consumers and finally brought the shoes back last year. I'm not a fan of too many new styles - and all the colourways that seem unfinished - but still, it was great to see these resurface and I'm looking forward to seeing what Nike will release in 2018.
The Nike Zoom Fly SP was one of the most important innovation concepts of this year. The comfort and balance are unique. The sole of the Zoom Fly is unlike anything I've tried before. It is super comfortable on the foot and makes you feel like you are moving forward with every step. The overall design is strong, but I like the details the most: the clock on the heel, the text on the midsole and all the references to Breaking2. The different materials, like the transparent mesh, also make the shoe very light and soft. It is definitely the most beautiful, solid and innovative Nike sneaker of 2017. Nike Wmns Free Inneva Woven "Champagne Pink": They are definitely one of my favourite sneakers, even if I don't wear them often. Not because of the price or the hype, but definitely because of the story behind them: I wanted this pair for so long, but I couldn't find my size anywhere. Three years ago, I was in Amsterdam with friends at the Approved Sneakers event. Two of my friends had been there before and when I joined them, my friend found these Inneva Wovens for herself in perfect condition with the original packaging and at such a low price. When she saw my sad face, she told me she couldn't keep them for herself and let me buy them. That girl is now one of my closest friends and these sneakers are among my most treasured pieces.
The Jordan III True Blues are another of my most treasured sneakers because they were the first ones I bought at Foot Locker in 2011 on release day, and they were one of my very first pairs of sneakers. I remember when the True Blue Jordan III came out in June 2011; when I saw the pictures I thought, "Oh my God, I really need these." I waited in line at Foot Locker and was the happiest girl ever when I got my pair. I was so happy to have that pair of shoes, I wanted that feeling all over again. I'm also happy that Nike is bringing this silhouette back this year.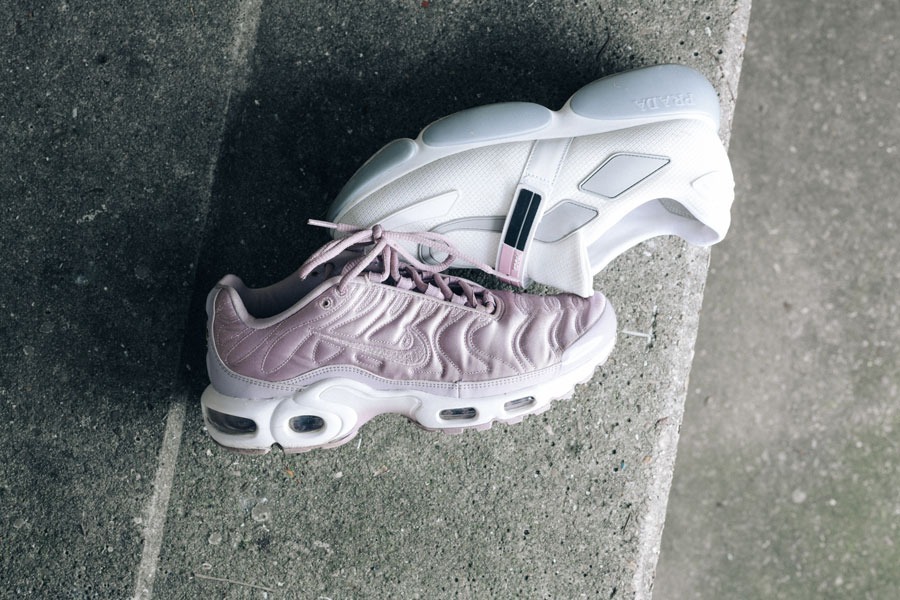 This is a great list of favourites! What makes a good sneaker design?
What I look for in a sneaker is a good design, and it's not just about what looks good. For me, a good design also consists of all the little details, the quality of the fabrics, the shape of the model. And the most important thing: comfort! Because the product has to be useful; nobody likes shoes that hurt their feet. That means the shoe has to be comfortable, with beautiful aesthetics! A good design must also be innovative. A good design for sneakers is, for example, the UltraBOOST x Parley. I think they really made a good choice when they decided to do this collaboration with Parley, using recycled fabrics, and they really pushed the boundaries in terms of innovation. I hope that this will be an example for other brands and that they will follow this example and join forces by using recycled fabrics, taking more environmental measures, etc. If I had to pick another good design, it would probably be the Nike Zoom Fly SP, which has such a beautiful and solid aesthetic.

Your outfits are really diverse, with lots of different styles and brands. Have you always dressed this way and did you enjoy experimenting with different looks? How did that evolve?
I think it's part of my nature. I have to mix different styles because it's a combination of all facets of my personality. I love streetwear, and sometimes I'm a real tomboy. But at the same time, I love the classics. Wearing patterns and bold colours makes me happy. As a child, I had the opportunity to travel a lot, especially to Mediterranean countries. My father is fascinated by Italian art history, so we spent a lot of time in Italy. I grew up with all these colourful pictures, patterns, mosaics and so on. That's probably why I have such a soft spot for colours and patterns.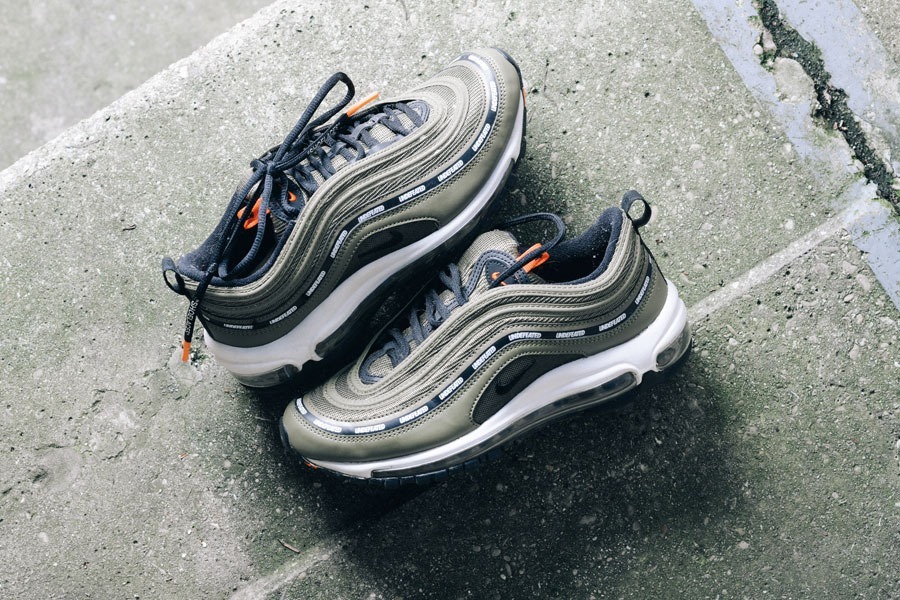 What are you looking forward to in 2018?
Finally travelling more.