Is PUMA Working on LaMelo Ball's Second Signature Sneaker?
The launch of LaMelo Ball's first signature sneaker was a huge success. The subsequent models were also well received by fans, but presumably the partners will not ride this wave for eternity. According to rumours, the 21-year-old guard and the German sporting goods manufacturer from Herzogenaurach are working on the second signature sneaker.
PUMA hasn't confirmed anything yet, but leaks of a new model show an unknown sneaker that may possibly be a PUMA MB.02. A lightweight upper and wing-like lines resemble the PUMA MB.01. Furthermore, these sneakers have the typical M.E.L.O. stripes on the back.
Finally, the artistic version is finished off with further details on the back that refer to the 21-year-old's tattoos. Not much can be said about the technical details at the moment, but you can see breathable mesh on the top, and at the bottom, the outsoles have a herringbone pattern for optimal grip.
Maybe a PUMA MB.02 Will Drop Soon
The release of the PUMA MB.02 is still in the stars, but we will inform you when new details are revealed. Until then, keep an eye on our release calendar for other sneakers.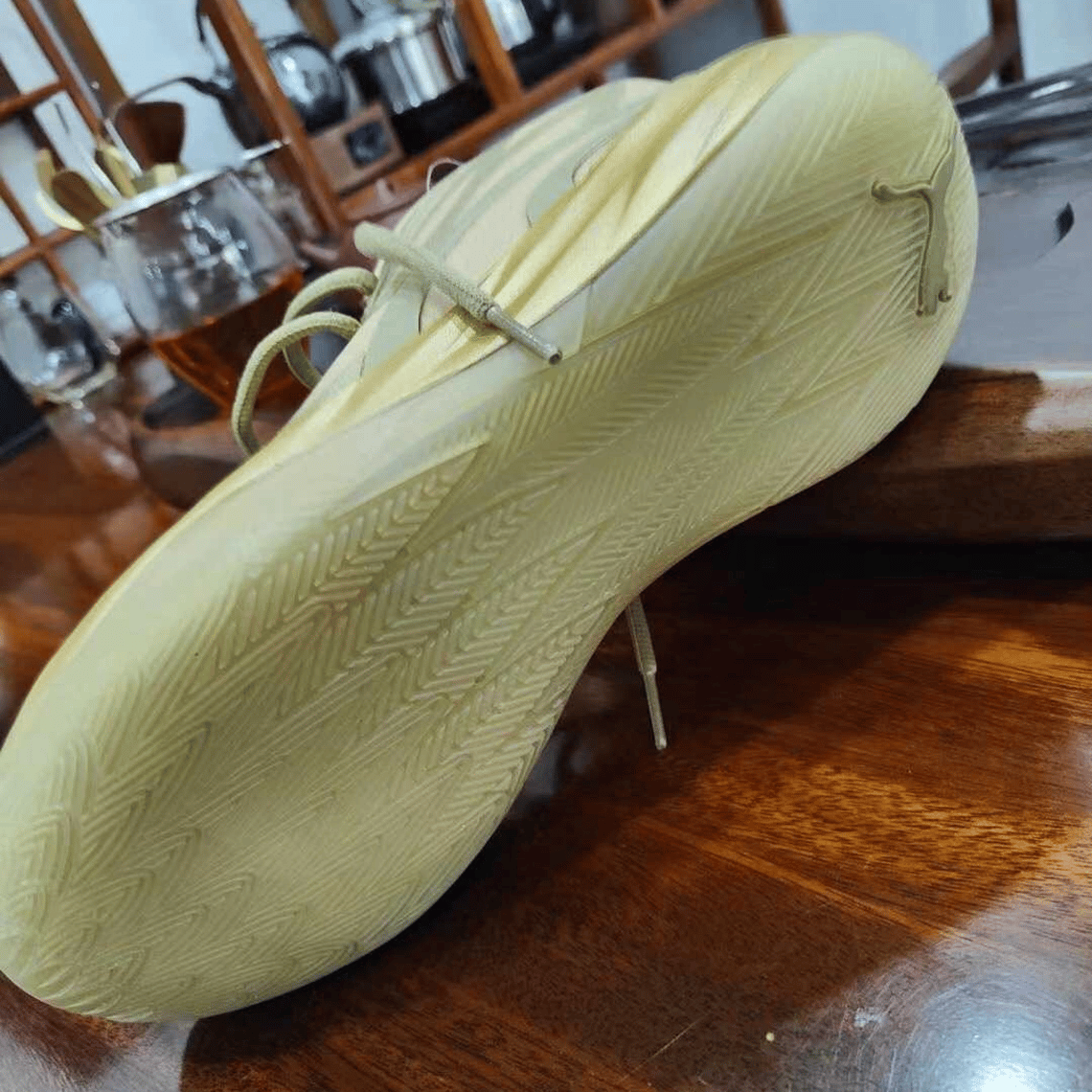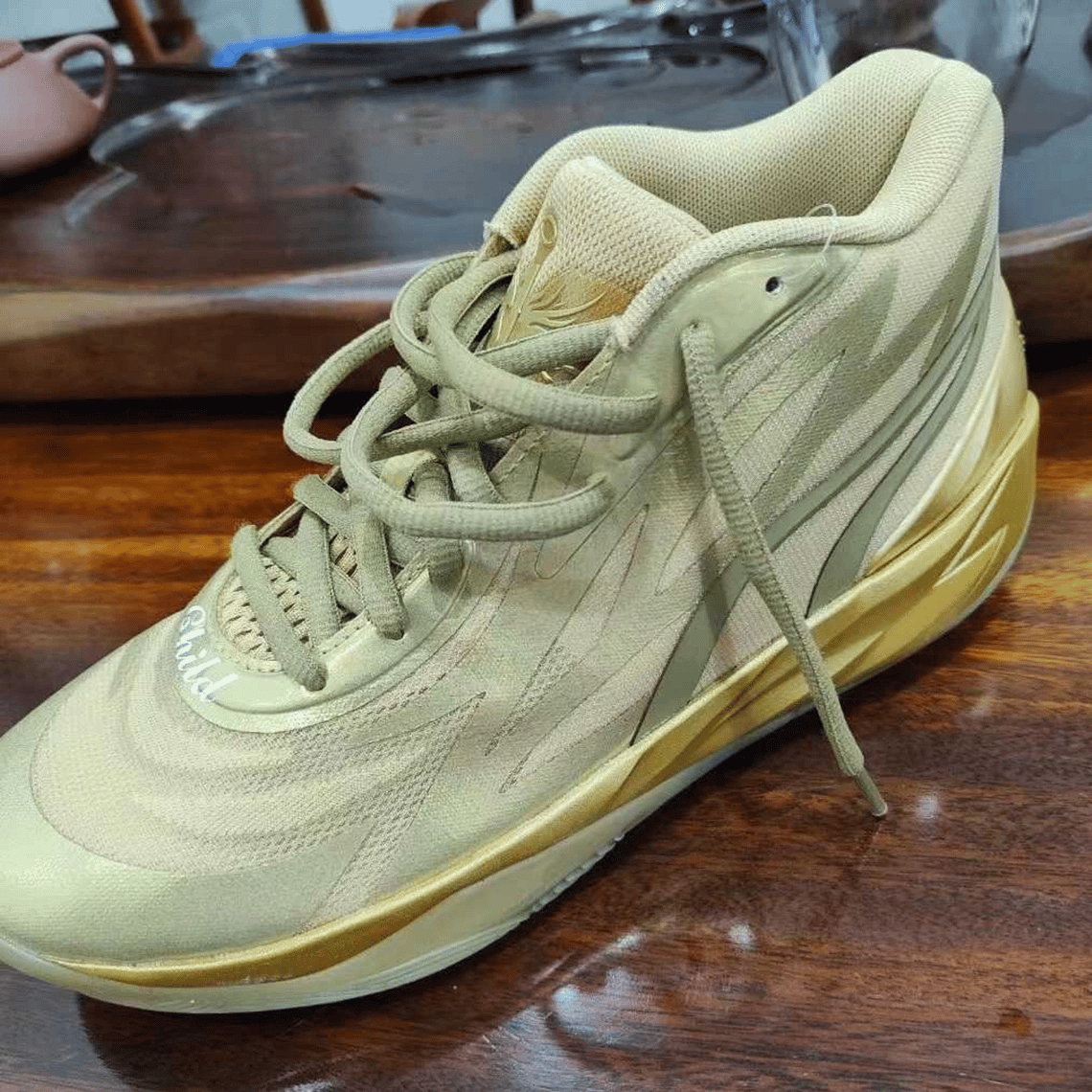 pics by @spicychickenwings