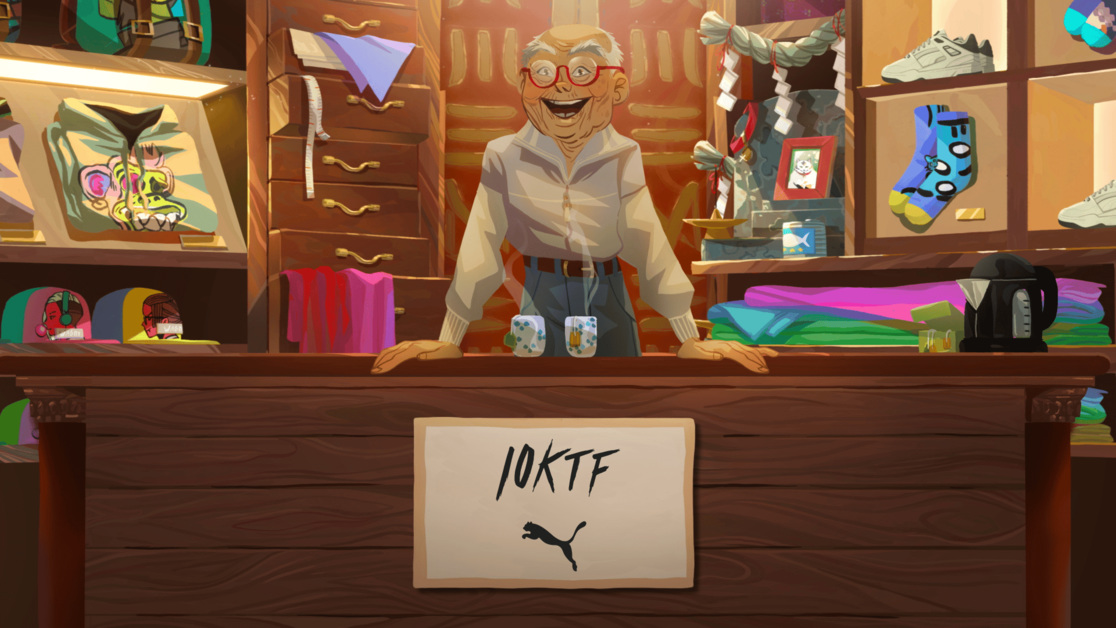 Partnership with 10KTF: PUMA Becomes Increasingly Active in Web3
PUMA is venturing on a new journey in Web3, but this time it's a bigger trip as the German sportswear manufacturer enters New Tokyo, a virtual city that is home to 10KTF. 10KTF is a virtual shop in the NFT game and belongs to the digital artist Wagmi-san. Its NFT community and collections now welcome PUMA.
"PUMA appreciates the highly engaged and passionate community Wagmi-san has built," said Adam Petrick, Chief Brand Officer at PUMA. "We're excited to join 10KTF and add a physical layer to the digital experience."
Wagmi-san's 10KTF Aims to Drop Physical Goods Via the Metaverse
PUMA and 10KTF's goal is clear. In the past, the founder of 10KTF hinted that he had ambitions to release physical goods via the Metaverse. Similar goals are also being pursued by adidas with its partners Bored Ape Yacht Club, Pixel Vault's Punks Comic, and Gmoney.
"Thanks to the rise of our 10KTF community and like-minded artisans at PUMA, a long-held dream of mine is coming true. I am grateful for the opportunity to bring our craft and stories into the physical world and usher in a new era for New Tokyo," said Wagmi-san.
The Big World of New Tokyo
The virtual city of New Tokyo includes several NFT collectors from 10KTF and 16 other NFT communities. These include Cool Cats and Gutter Cat Gang, who have also entered into a longer partnership with PUMA. For more details, follow 10KTF. You can find all the links here.