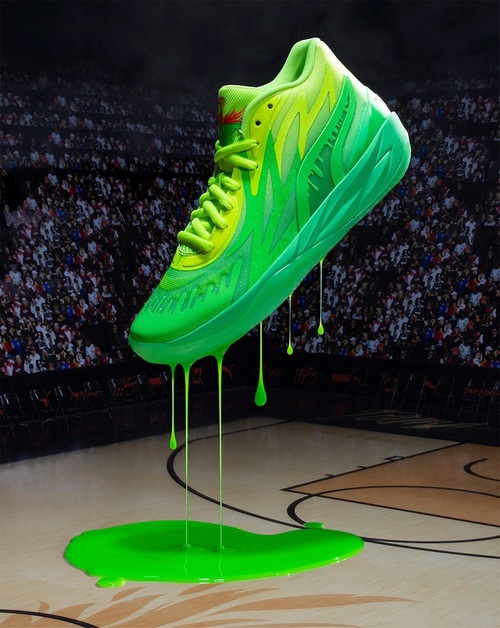 Things Get Slimy with This Puma MB.02
Nickelodeon and PUMA have been no strangers to each other for a long time. Just last year, the two partners teamed up to release a "Rugrats" inspired collection. Now, the two have reconnected, using LaMelo Ball's latest basketball sneaker as a canvas to visualise the Nickelodeon Choice Awards' famous slime.
This special edition of the PUMA MB.02 is a perfect representation of the slime due to the neon green colourway. The upper part of the sneaker chooses a slightly lighter shade than the lower segment. Even the characteristic LaMelo Wings have a "dripping" effect so that the slimy look comes across even better. Individual red accents can be found on the various brandings of the shoe.
Don't Miss the Release of the PUMA MB.02 "Slime"
Currently, the PUMA MB.02 "Slime" is expected to be released on December 23rd for the price of 140€ via the PUMA online shop and at selected retailers. You'd best download our free Grailify app to make sure you don't miss the drop under any circumstances.