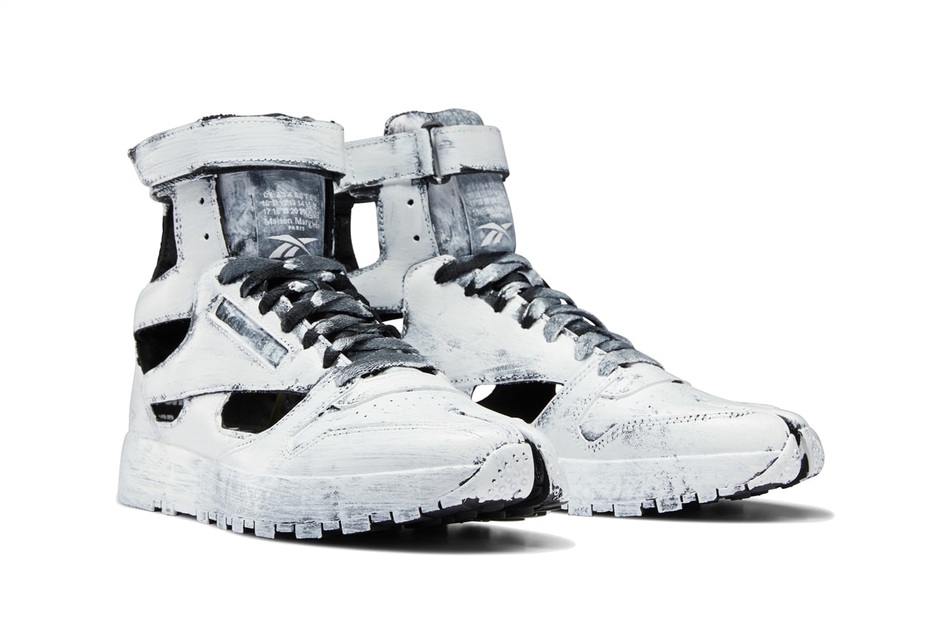 This Sneaker Takes Its Inspiration from Gladiators
Reebok and Maison Margiela have one of the most unique and active collaborations the sneaker community has seen so far in 2021. Whether it's three different Tabi Instapump Furys or two monochromatic Classic Leather Tabis, the focus is usually on the rather unusual Tabi look. Now, there is another sneaker that also implements the strange aesthetic in its own way.
Fittingly, the Classic Leather High is a high-cut sneaker with a split toe box. The overall look of the model is inspired by gladiator sandals and will be available in four different colours. Of course, Maison Margiela's signature deconstructed look is also present, giving the release the style of a high-fashion hybrid between a sandal and a sneaker.
https://www.youtube.com/watch?v=Ui47c908tkA
The deconstructed look of the four models is primarily recognisable through the open midfoot and an exposed collar, the latter being secured by a strap. The remaining elements of the shoe are all finished in quality leather. Huge Maison Margiela tags on the tongue complete the whole package.
Details of the Maison Margiela x Reebok Classic Leather Tabi High
The two collaborators will be releasing four different colourways of the Classic Leather Tabi High at once, which are set to hit Reebok and selected retailers as early as June 18th. The red, black, and white versions are priced at €450, with the black version with hand-painted white details being slightly more expensive. Unfortunately, the hand-painted shoe has not yet been spotted in Reebok's release calendar.