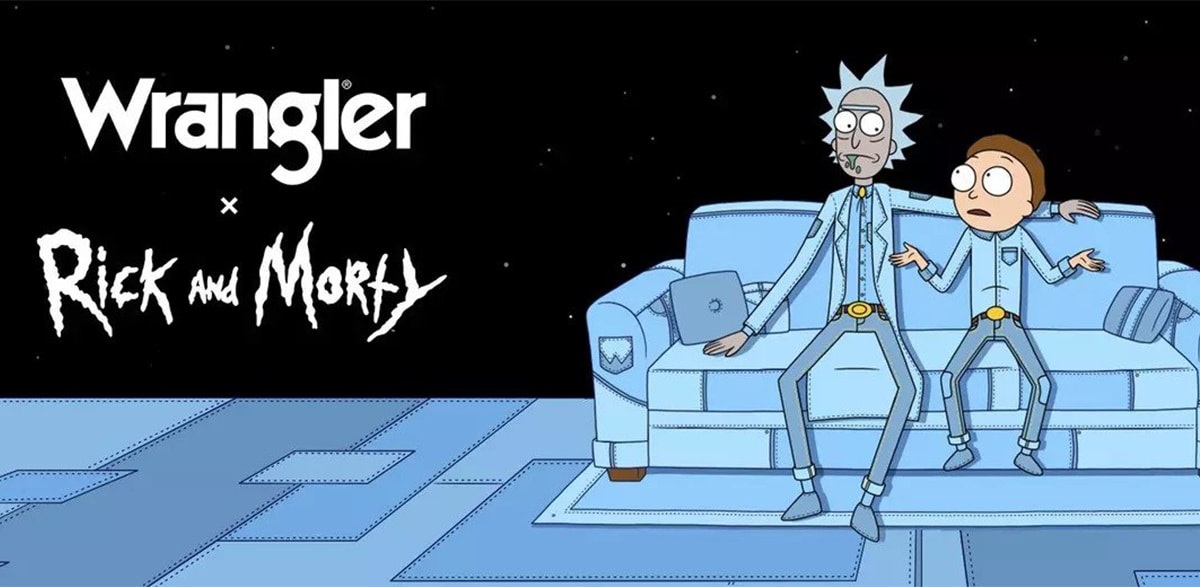 Where to Shop the New Rick and Morty x Wrangler Collection
Wrangler has created a second collection featuring Emmy-winning series Rick and Morty. The multi-piece unisex capsule includes several original designs that can be found on sweatshirts, a French terry hoodie, and a dark denim jacket from Wrangler. Check out the first pics here now and head over to the shop.
The characters Rick and Morty, along with their adventurous journeys, are once again in the foreground in this second part from Wrangler. One very big highlight is the light sweatshirt in "Off White". Rick and Morty are dressed in blue and sit on blue furniture, which is a nod to Wrangler's denim roots.
"As an iconic heritage brand, Wrangler has a strong history in pop culture, and we love to take opportunities to reach new fans when we are naturally integrated, such as with Adult Swim's Rick and Morty and the NX-5 Planet Remover's organic mention of Wrangler denim's indestructibility in the series' Season 4 finale," said Holly Wheeler, Vice President of Global Brand Marketing at Wrangler. "As we kick off our 75th anniversary celebration, we'll be unveiling even more exciting partnerships that connect our western roots with modern culture and show where the brand is headed over the next 75 years."
Shop the New Rick and Morty x Wrangler Collection Now
You can shop the new Rick and Morty x Wrangler collection right now. You can find three pieces in Wrangler's online shop, although the denim jacket could drop at a later date.