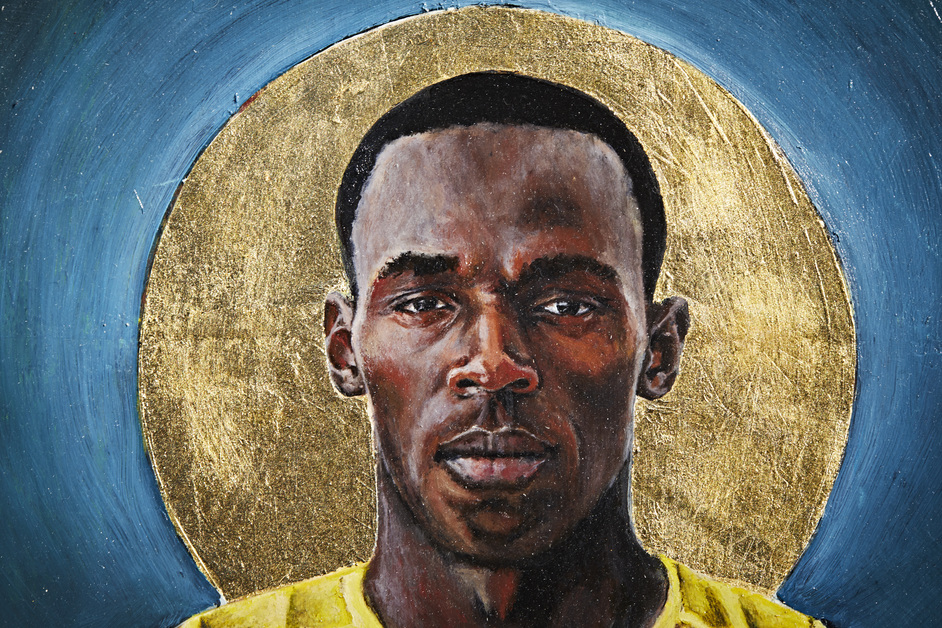 PUMA Commemorates 10th Anniversary of Bolt's 9.58-Second World Record
World-renowned sports company PUMA commemorates the 10th anniversary of the world record of now retired Olympic athlete Usain St. Leo Bolt, who won the 100m sprint by 9.58 seconds. The Jamaican sprinter broke the record and became the fastest man in the world by surpassing his previous record of 9.69 seconds. The Berlin crowd from ten years ago would never forget the "Lightning" Bolt's winning sprint.
Bolt's Olympic gold from ten years ago is celebrated by PUMA through a portrait crafted by world-famous Swiss painter David Diehl. The sports brand commissioned Diehl as it was the perfect opportunity to represent the athlete's commitment and dedication to sports and because of the artist's background in football, having created profiles of several football icons. The inspiration behind the portrait comes from a photo taken on the day Usain broke world record and was dubbed as "The Fastest Man on Earth". Diehl's painting of Bolt is reminiscent of the icons of the Byzantine era, making the athlete appear like a true saint with a halo around his head.
Adam Petrick, who is currently the Global Brand and Marketing Director for PUMA, has these words to say about the launch of the portrait: "To be able to celebrate and commemorate the 10th anniversary of Usain's record is something that happens once in a lifetime. He's a symbol of excellence for everyone, especially athletes, all around the globe, and in many ways, he has been the starting point for who we are as a brand. Usain is the embodiment of Forever Faster and the essence of PUMA's brand DNA. We have been working with him since he was a teenager and ever since, he has been our icon… our inspiration. We have been blessed to have him as a member of our PUMA family."
An interesting trivia about Bolt's memorable victory is the fact that he was wearing the Theseus Pro sprint spike, otherwise known as the PUMA YAAM--the same shoe that helped him win. At the PUMA Archive of the brand's headquarters in Herzogenaurach lie these famous shoes that led Bolt to his victory. Prior to Bolt's famous race, the designers at the PUMA lab spent a lot of research in perfecting the shoe that would conform to the athlete's stride. They eventually came up with a design that had vibrant spikes in orange, which the Jamaican sprinter then wore to compete and become the iconic sneakers of his time.
For more inspiring news such as this, download our Grailify app. You can be sure never to miss out on updates about the sneaker world. With us, you will always be in the loop!