B.Blog by Ernie
B.Blog by Ernie is a new website within the sneakers community. Who is Ernie? Some of you may already know his name in connection with the blog Dunkbar.de, to whose popularity he has contributed over the last two years. Many of the articles were marked with a "by Ernie". Behind this abbreviation is Ernie Beckmann, who shared his bundled sneaker knowledge and interests around the topics of Dunks and Nike SB on Dunkbar. After five years of existence, Dunkbar has now unfortunately closed its internet doors, but this does not stop Ernie from continuing to write actively about the topic of sneakers. His new communication channel is called "B.Blog", which you can find here from now on. What it's about and whether it will be a continuation of Dunkbar, he tells us in this short interview with which we open the new section.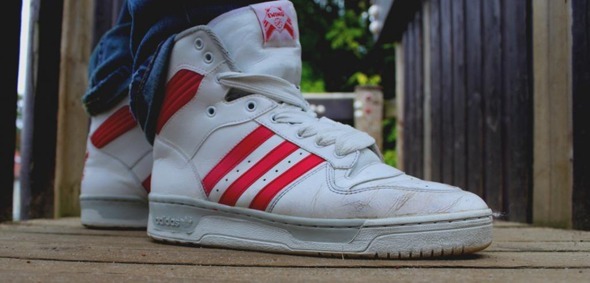 Ernie, can you briefly describe to our readers what we can expect from "B.Blog"?
I can't say exactly yet, I think it will develop over time. Mainly I want to try to show and discuss interesting models from the areas of basketball & skateboarding. The main aim is to introduce the shoes, provide information on possible release dates for Germany and let you know which accounts you can expect to find the shoes in. It's less about evaluating a shoe and more about remaining objective. But that's certainly not all, I can imagine a lot more: Reviews of sneaker shops, interviews with collectors, maybe a competition or two, we'll see how it develops. I will also write about retros of classics. I'm thinking specifically of shoes from the sneaker, cross trainer, tennis, etc. genres.
We already mentioned Dunkbar in the introduction. Is B.Blog a kind of sequel?
Maybe in a way it is. In terms of content, it will definitely have a similar structure, but I won't limit myself exclusively to Nike Sportswear and Nike SB in terms of brands, but will include all relevant brands and models from the above-mentioned segments that I like. It's important to me that the posts have a bit more substance than what you read at the moment. 140 characters are not enough for me. I hope that the readership has enough attention for more than text message length.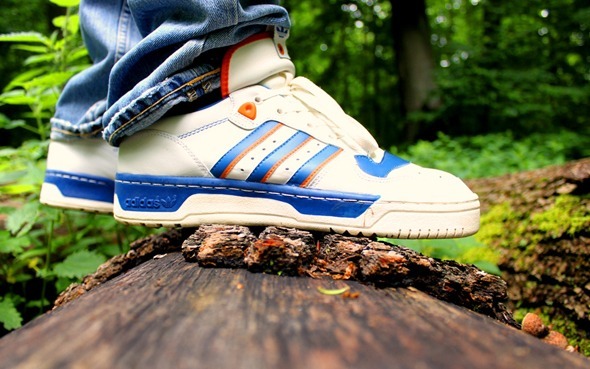 We hope so! And what are some of the faves that interest you at the moment?
It's hard to say, but I'm thrilled that adidas has finally resurrected the Rivalry. I understand there will be a few models coming out in the near future, so I'm really looking forward to that. It's a very underrated model in my opinion. I'm also looking forward to the Tech Challenge Huarache series and everything else Nike is retroing with Andre Agassi.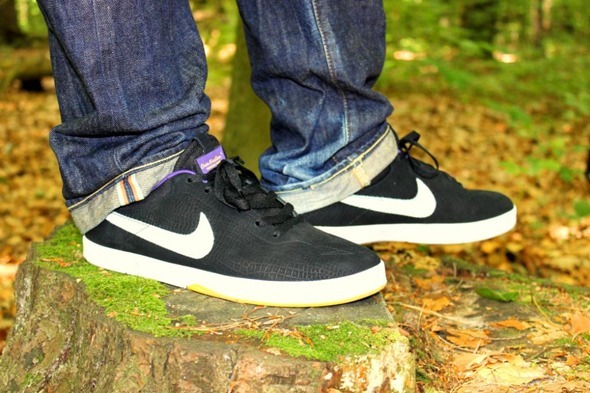 And if you generalise, what inspires you in general?
In terms of trainers, OG vintage stuff inspires me. I immediately get a smile on my face when I see one of my personal favourites as an original. It reminds me of my youth, blah blah blah, as it does for pretty much everyone my age who has something to do with this so-called sneaker scene. Also, I like it when a retro is reinvented that tells a good, relatable story, like the Made For Skate X Nike SB Blazer from 2009, which just has a strong reference to the history of skateboarding.
Otherwise, it's mainly other people that inspire me. People who do special things that I would have also liked to do or would like to do. People who maybe do something special out of a difficult situation, go beyond their own limits.

Ernie, thank you for these insights and we look forward to your new section on this site! Here are some more photos, as a foretaste of what awaits you here.