Sotheby's and Stadium Goods' Legendary Sneaker Collection
The Ultimate Sneaker Collection Auction from Sotheby's and Stadium Goods is over. Last week, 99 out of 100 pairs of sneakers went to Canadian investor and entrepreneur Miles Nadal for $850,000. The 100th unsold pair, the Nike Waffle Coach "Moon Shoe", was said to be still missing. Sotheby's auction house estimated the sales value at between $110,000 and $160,000.
The auction included 100 pairs, with rare finds such as the Travis Scott Air Jordan 4, Nike Air Mag or Chanel x Pharrell Williams x adidas NMD Hu. 
Sotheby's collaboration with Stadium Goods was by far said to have been the largest and rarest sneaker collection for auction. The online auction was christened the "Ultimate Sneaker Collection Auction" because of its great variety and rarities.
The "Moon Shoe" was in fact designed by Nike co-founder Bill Bowerman and handmade by Geoff Hollister himself during the 1972 Olympic Games. Only 12 pairs were made. The one being auction is said to be the last remaining unused pair. The auction is still currently running on Sotheby's official site and everyone can bid. Get the Grailify App and don't miss the next hot news.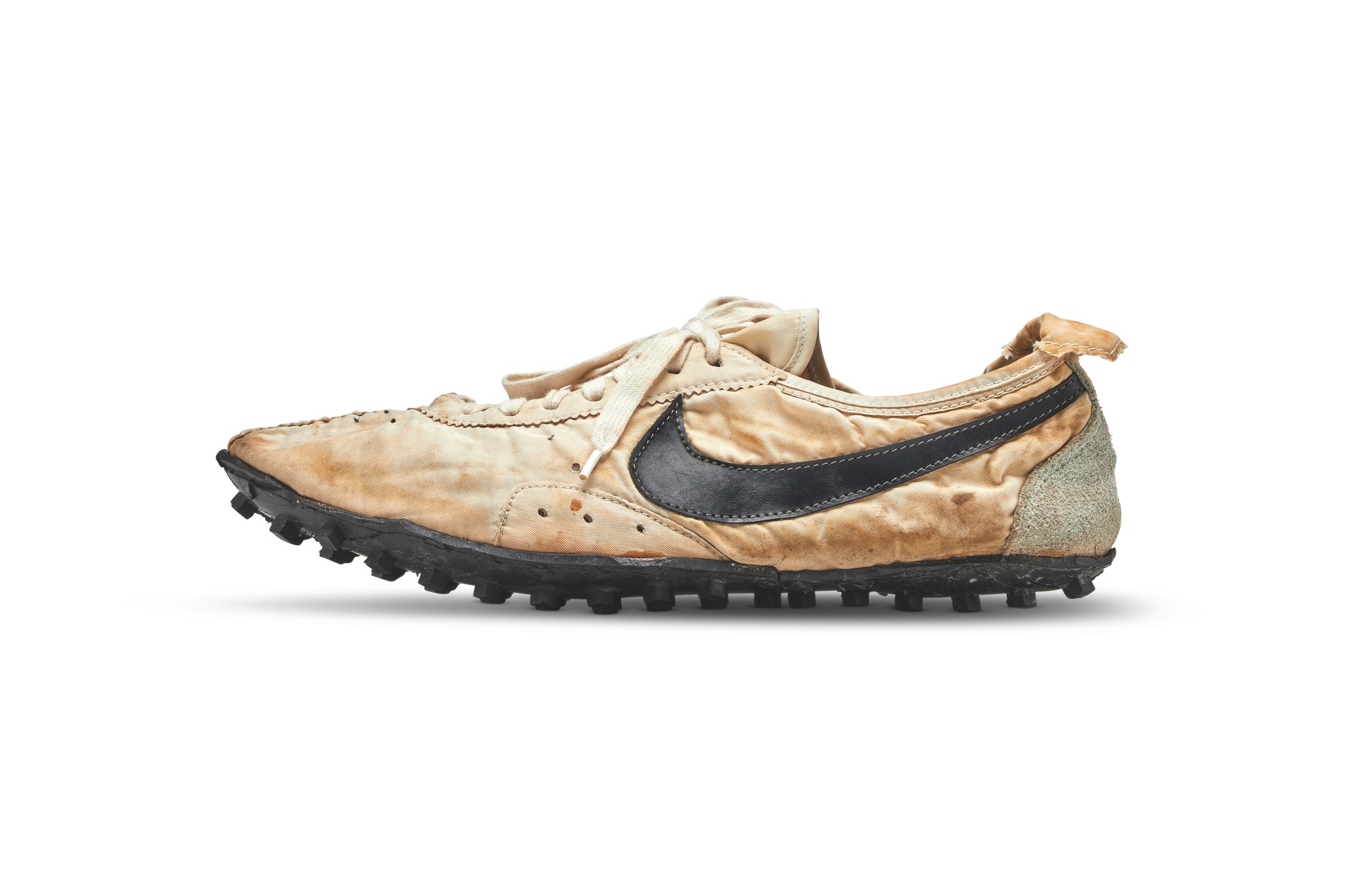 pic by Sotheby's
pic by Sotheby's
pic by Sotheby's
pic by Sotheby's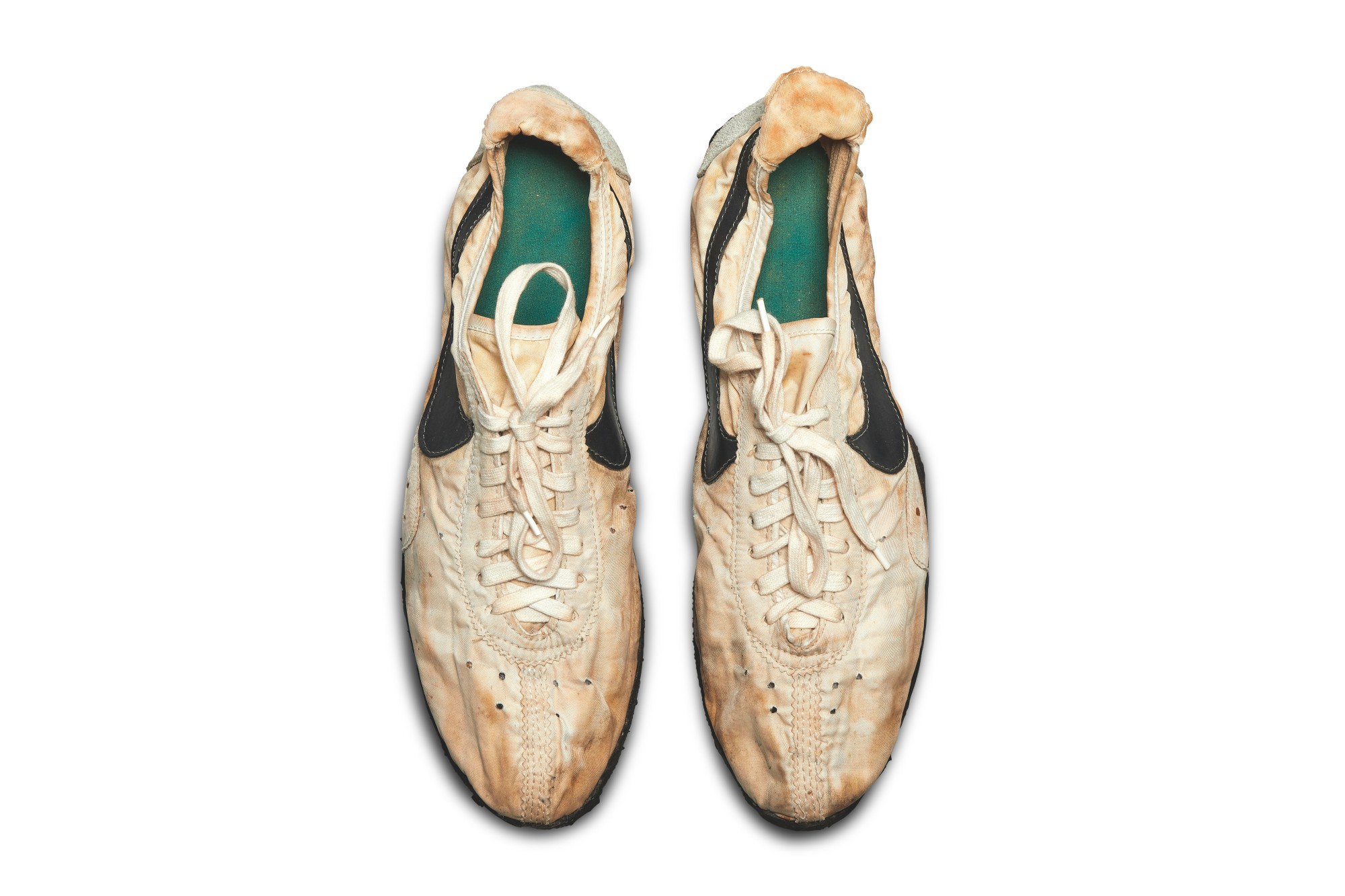 pic by Sotheby's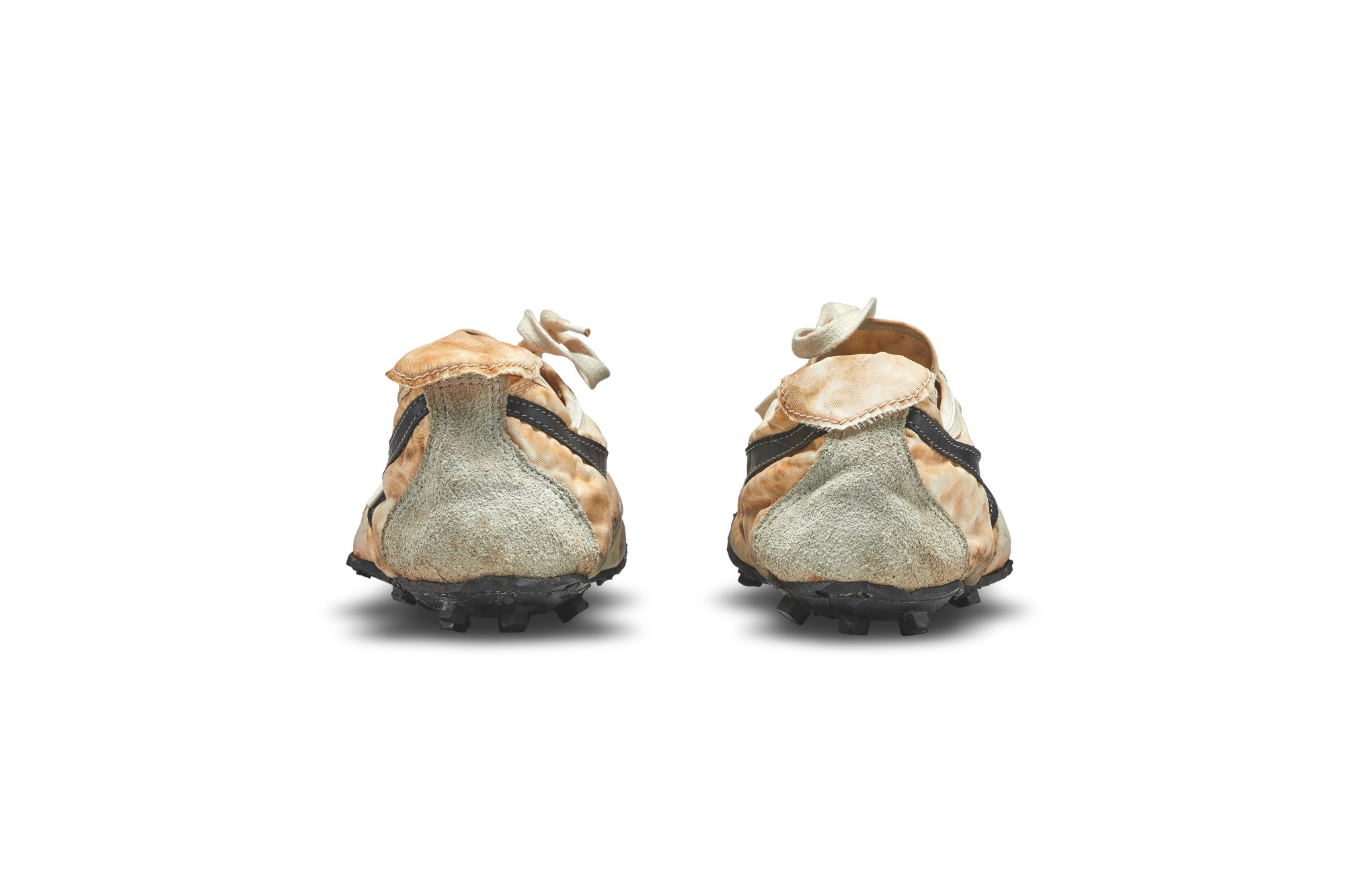 pic by Sotheby's