Comeback of Air Jordan 2 in "Multicolor"
Update 04.03.2020
Have you looked at the calendar yet? Tomorrow is another important release as Jordan Brand is releasing the Air Jordan 2 "Multicolor". In our release calendar, we find the last drop in February 2019.
But, now, they are dropping much louder than ever. The upper material is totally wild and wicked. Who knows when the next Air Jordan 2 will be released.
pic by @anonymous_sneakers
Update 20.02.2020
The official pictures of the Air Jordan 2 "Multicolor" came a lot faster than we thought. Right now, Nike delivers the best pictures of the new colourway. Additionally, there is also new information about the release date. The wacky Jordans will supposedly drop on March 5th.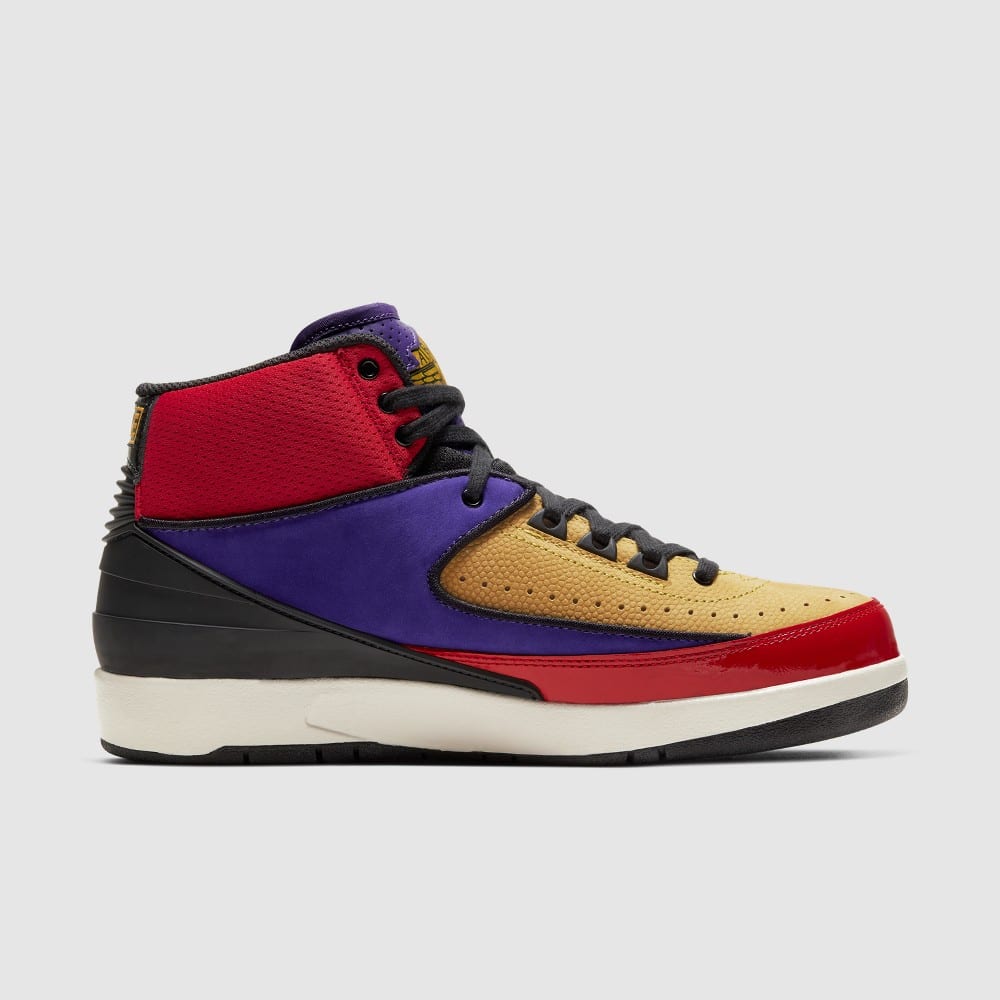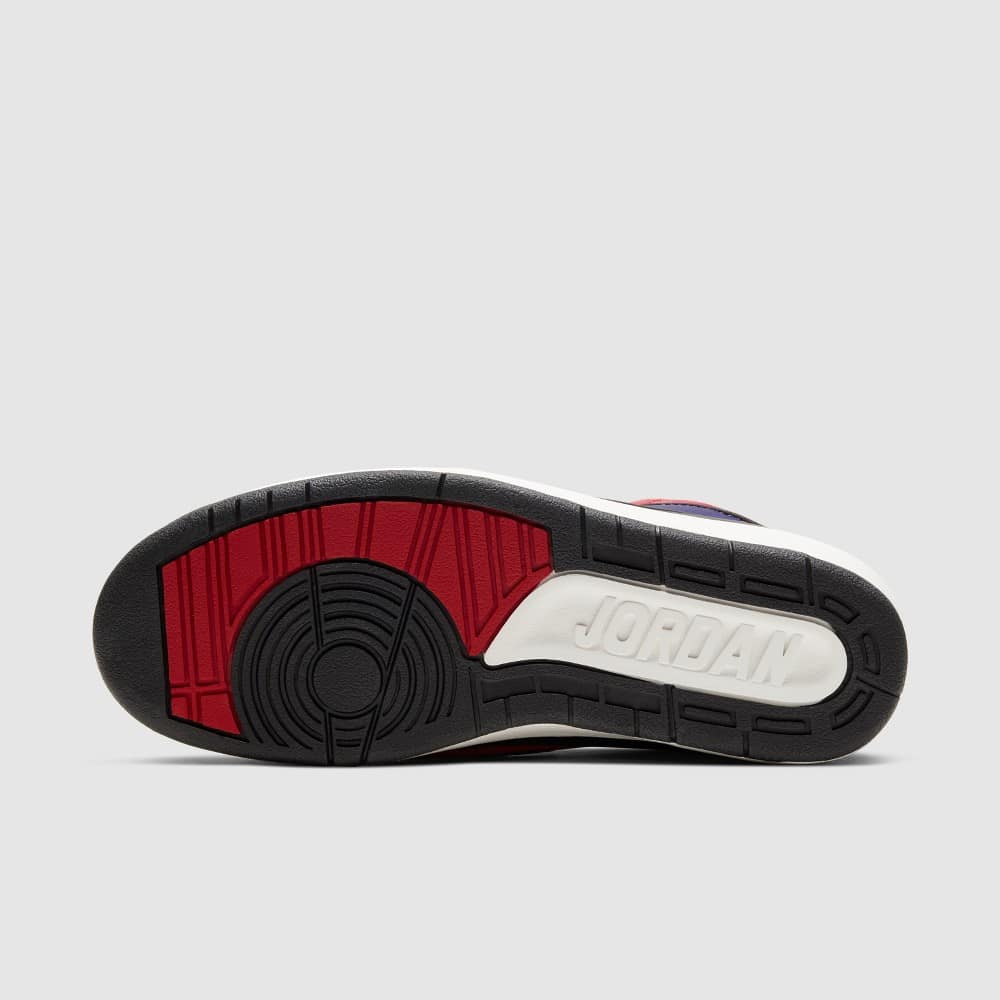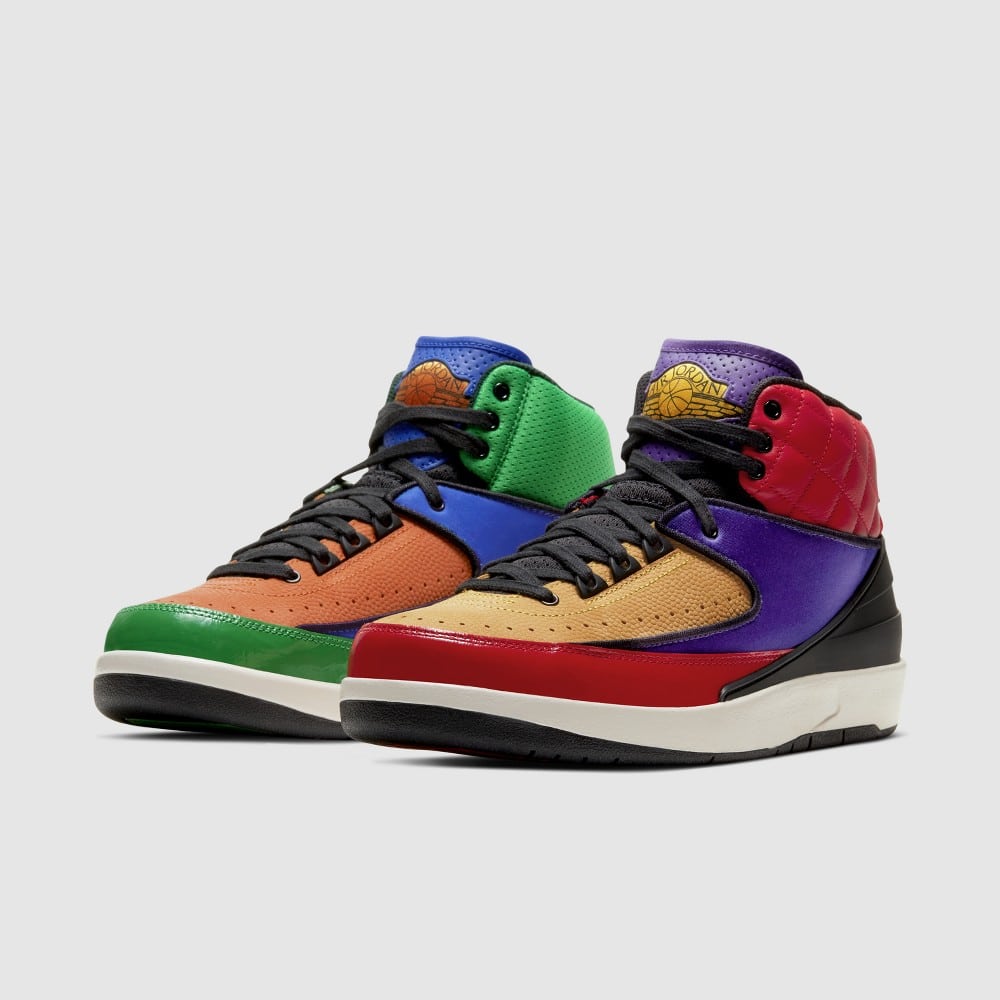 Original article 12.02.2020
Air Jordan fans have a good reason to be happy. But, don't think that another Air Jordan 1 will be dropping any second now (although that would indeed be cool). A silhouette that some may have forgotten is making a violent comeback. We're talking about the Air Jordan 2.
The second signature sneaker by Michael Jordan is safely stored in the Nike safe. Only rarely do the sneakers see the light of day. But, when they appear, they drop louder than ever.
Apparently, in 2020, really anything is possible. Hardly anyone can remember the last debut of AJ2. In our release calendar, we see the last drop in February 2019 when the Air Jordan 2 "BHM" was released. Now, the silhouette is back and screaming for attention.
So far, there is little information out there. But, insiders suspect that the sneakers will honour the NBA teams Lakers, Raptors, Knicks, and Bulls. The asymmetrical colourway is especially striking. The left and the right sides are not identical at all.
On the left sneaker, we see yellow, red, and purple, while the right sneaker stands out in blue, orange, and green. The only split features are the black heel inserts, a white midsole, and a black outsole. The materials are also similar. Among them are the patent leather, basketball-inspired pebble leather, quilted leather, and suede.
Do not miss the release of the Air Jordan 2 "Multicolor".
Until now, there are no official pictures or a confirmed release date yet. But, insiders suspect that the new issue will be released in March.
In other Jordan News, Xbox is announcing a collaboration with Jordan Brand.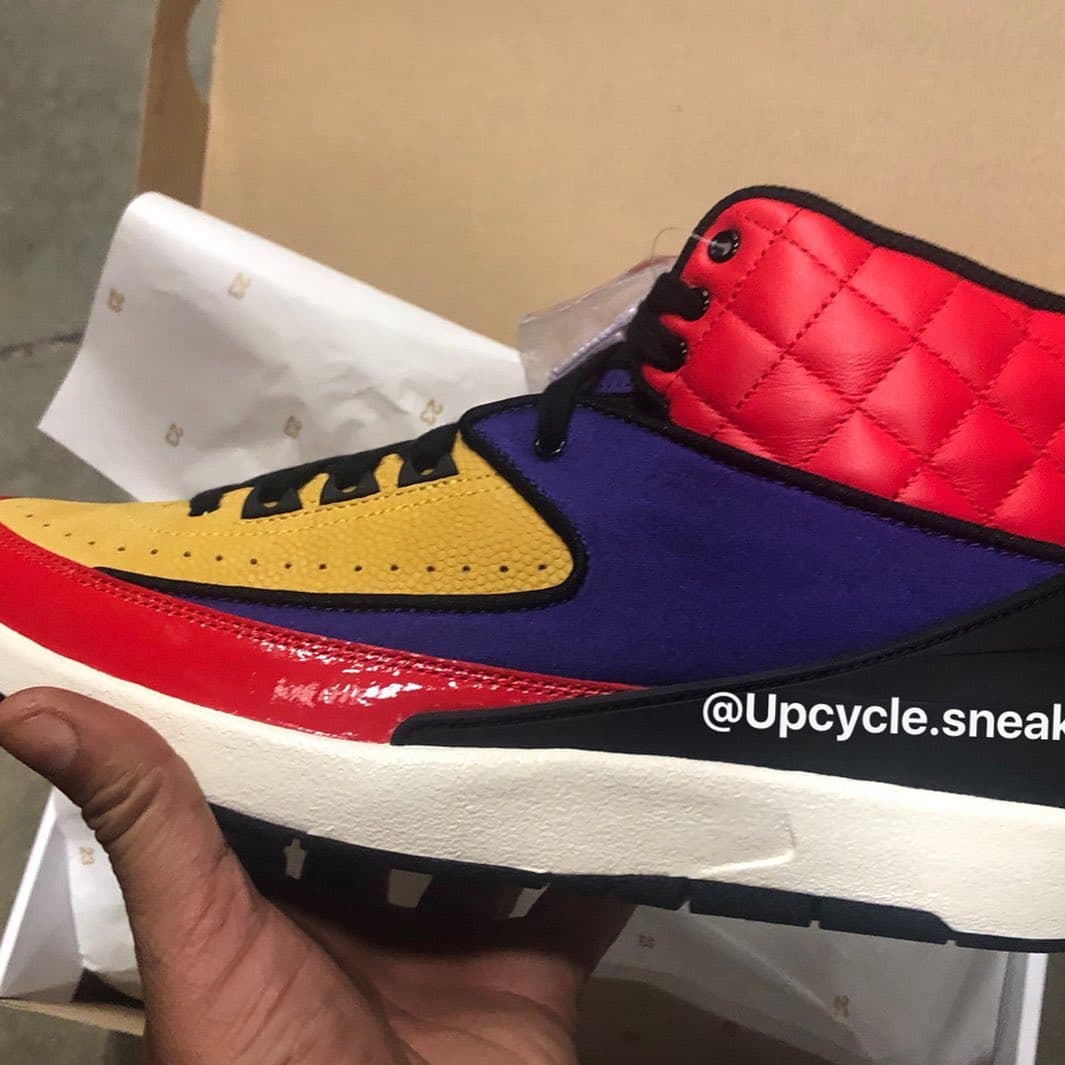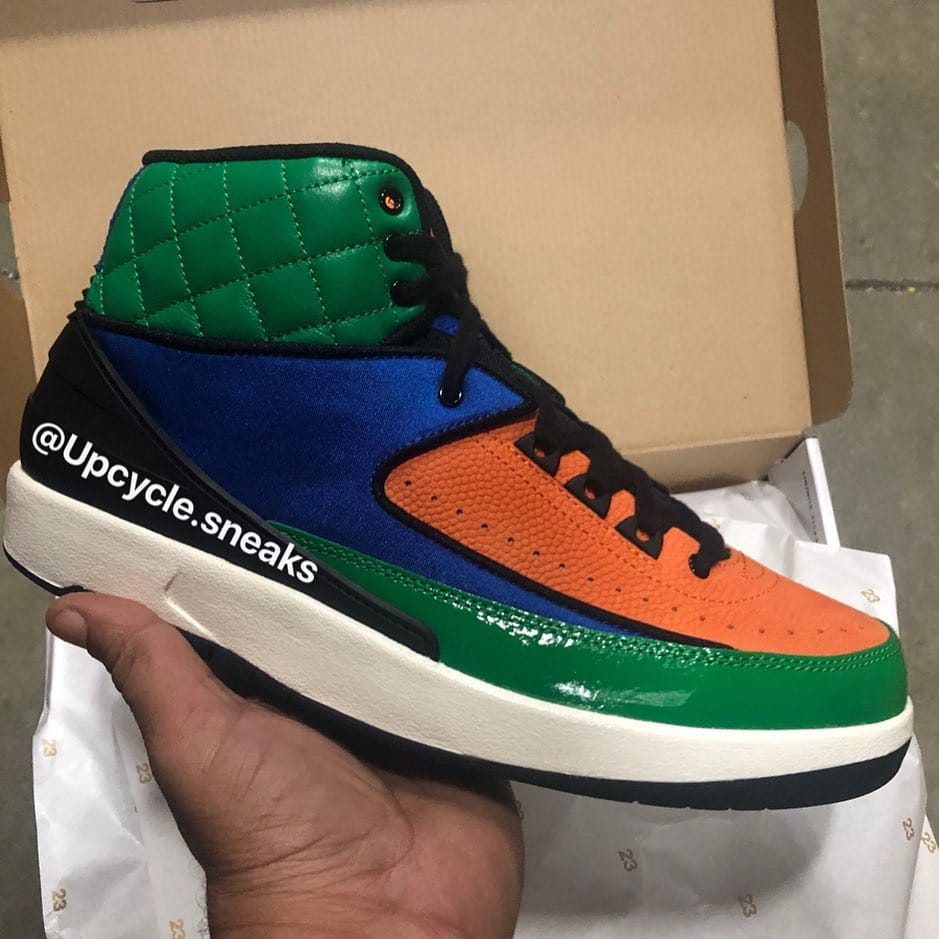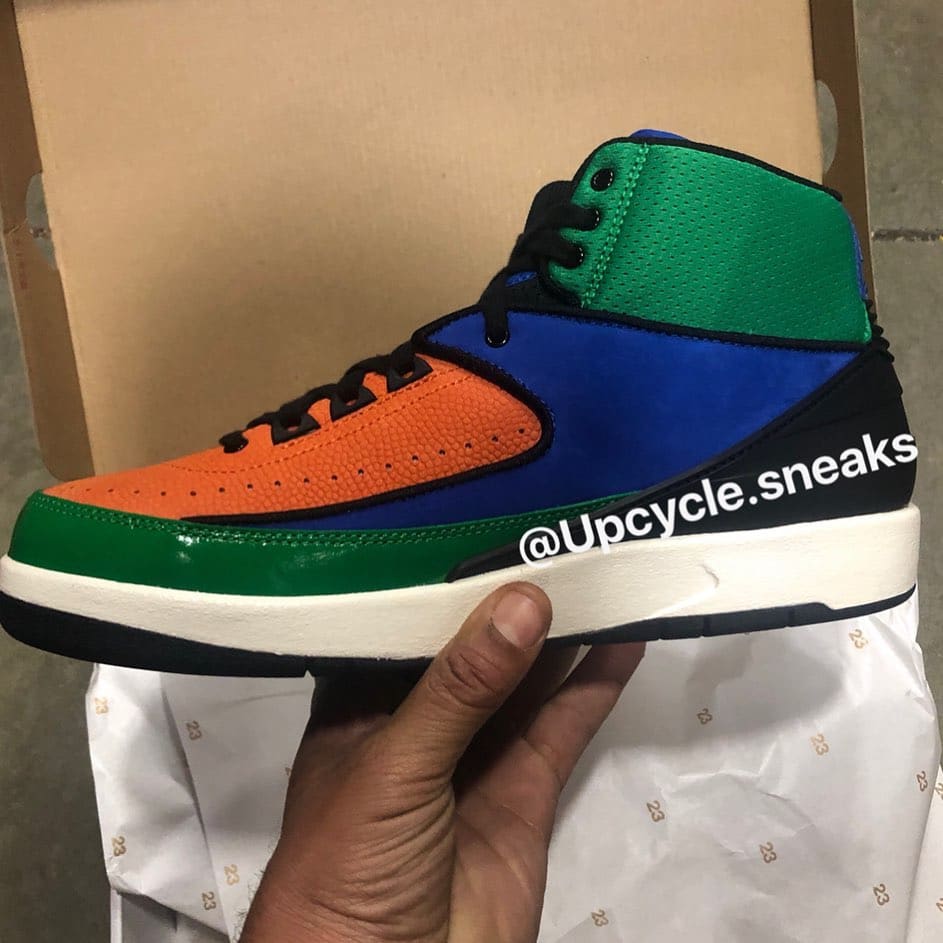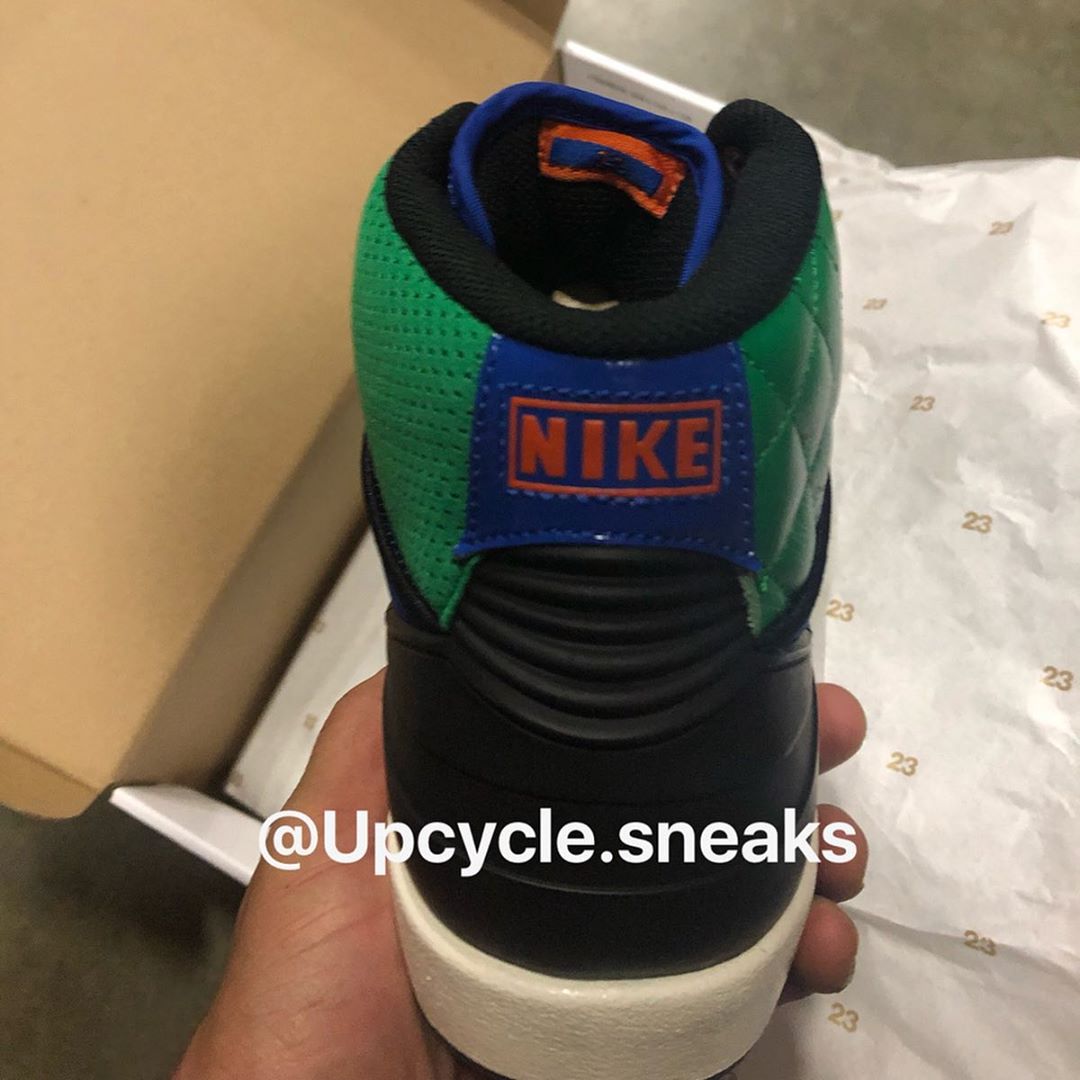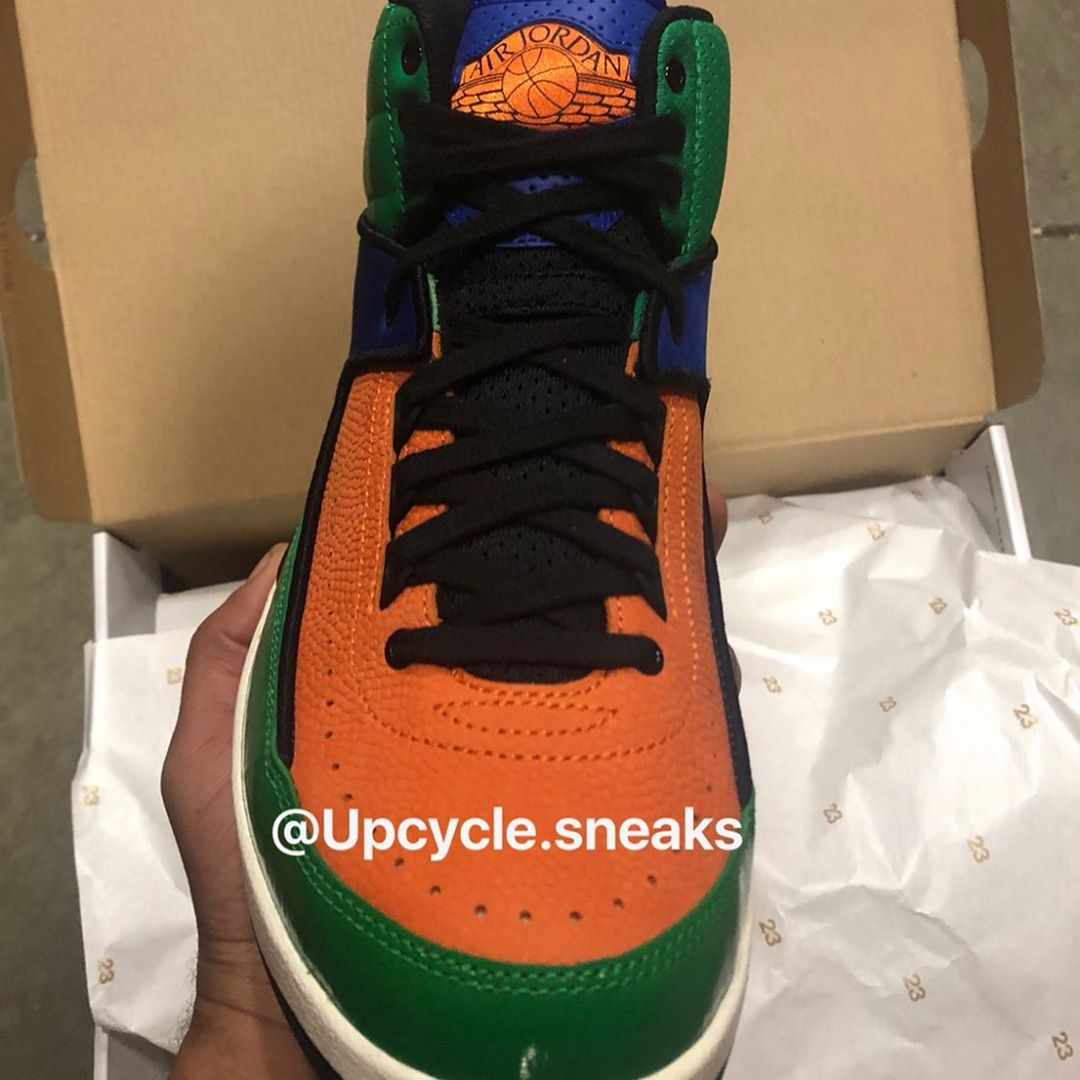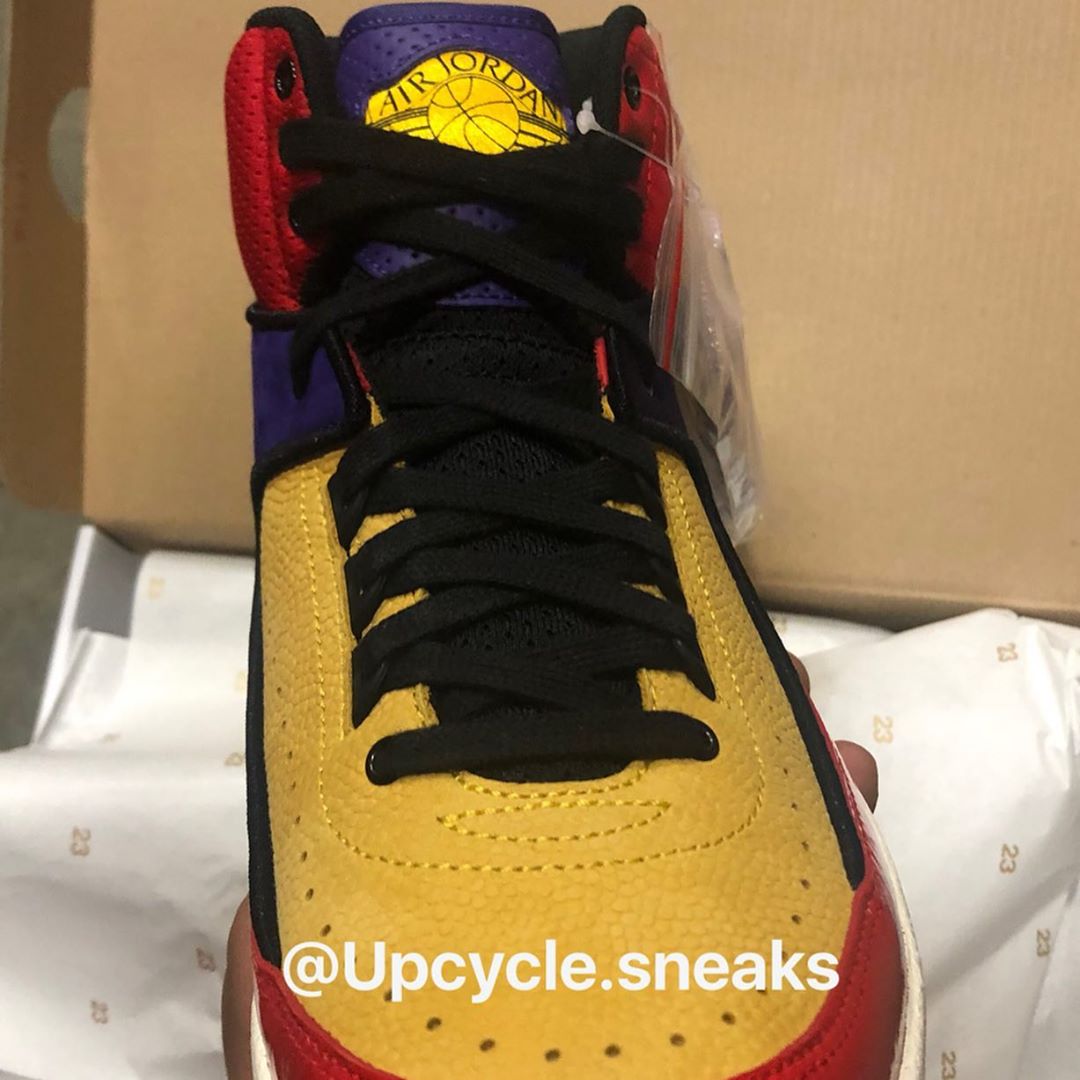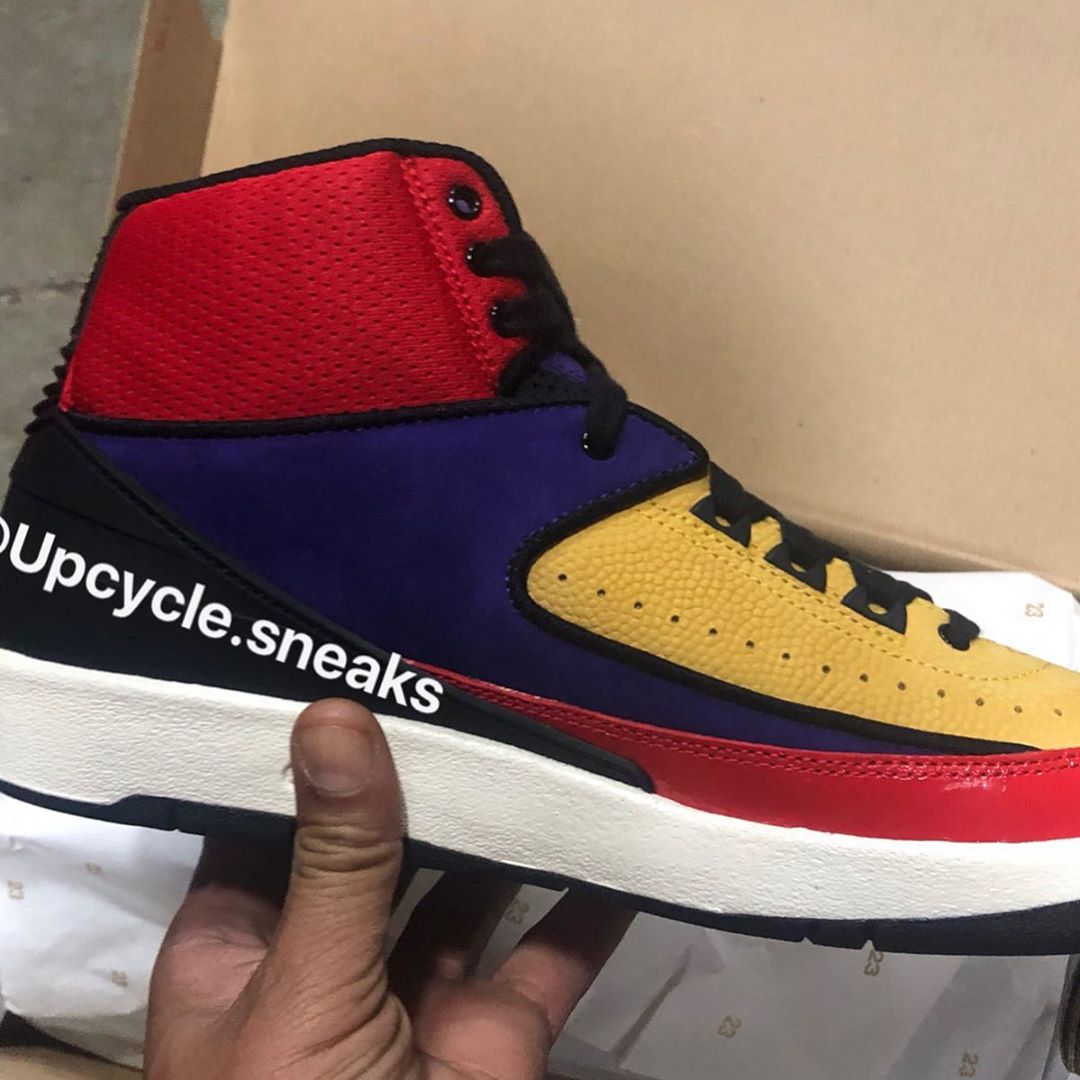 pics by @upcycle.sneaks