This Air Jordan 1 Mid Looks Like a Disco Ball
Update 27.01.2020
The disco-inspired version of the Air Jordan 1 Mid has come a lot quicker than expected. After the news from 2019 as well as the first leaks, we now look at the official pictures of the Air Jordan 1 Mid "Disco Ball".
No new details have been added to the pictures so far. However, the look is still very much unique. With these sneakers alone, your outfit is guaranteed to be one of the best in the club. The sneakers are said to drop in the USA on February 1st. A much bigger release is still unknown at this point.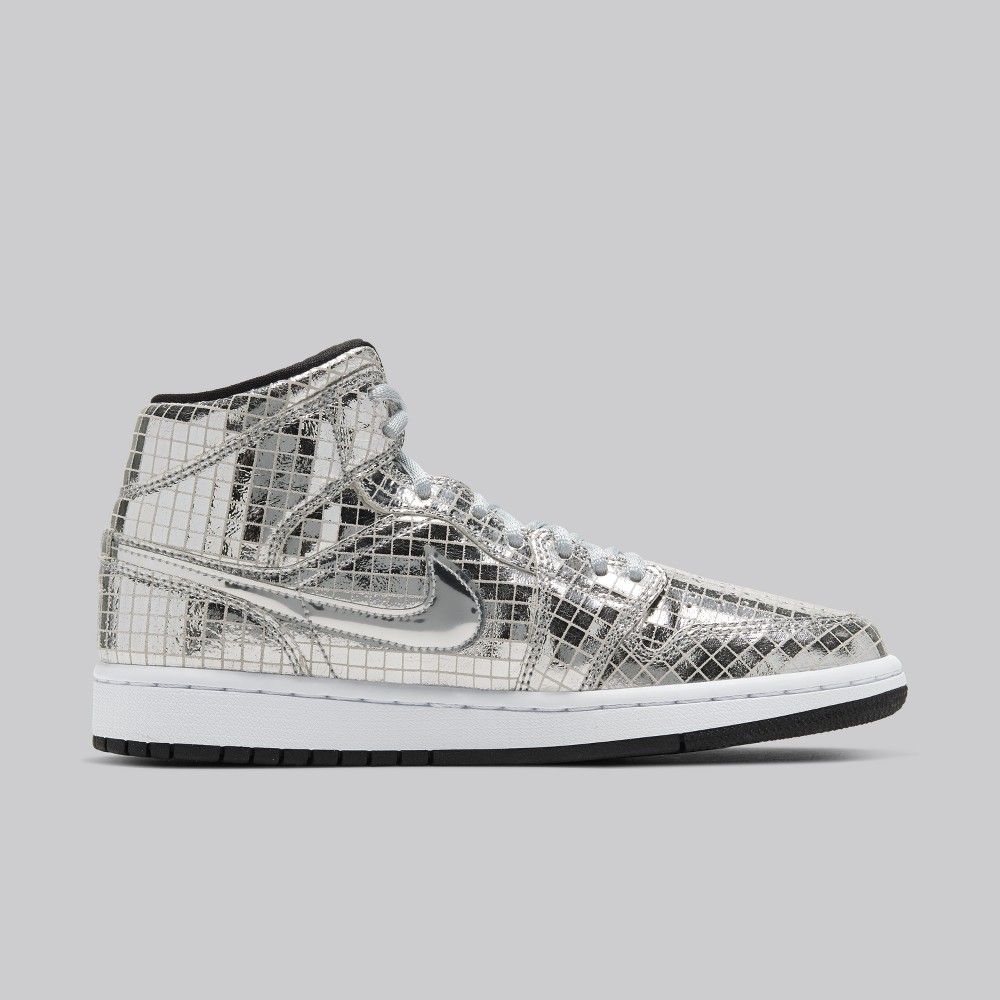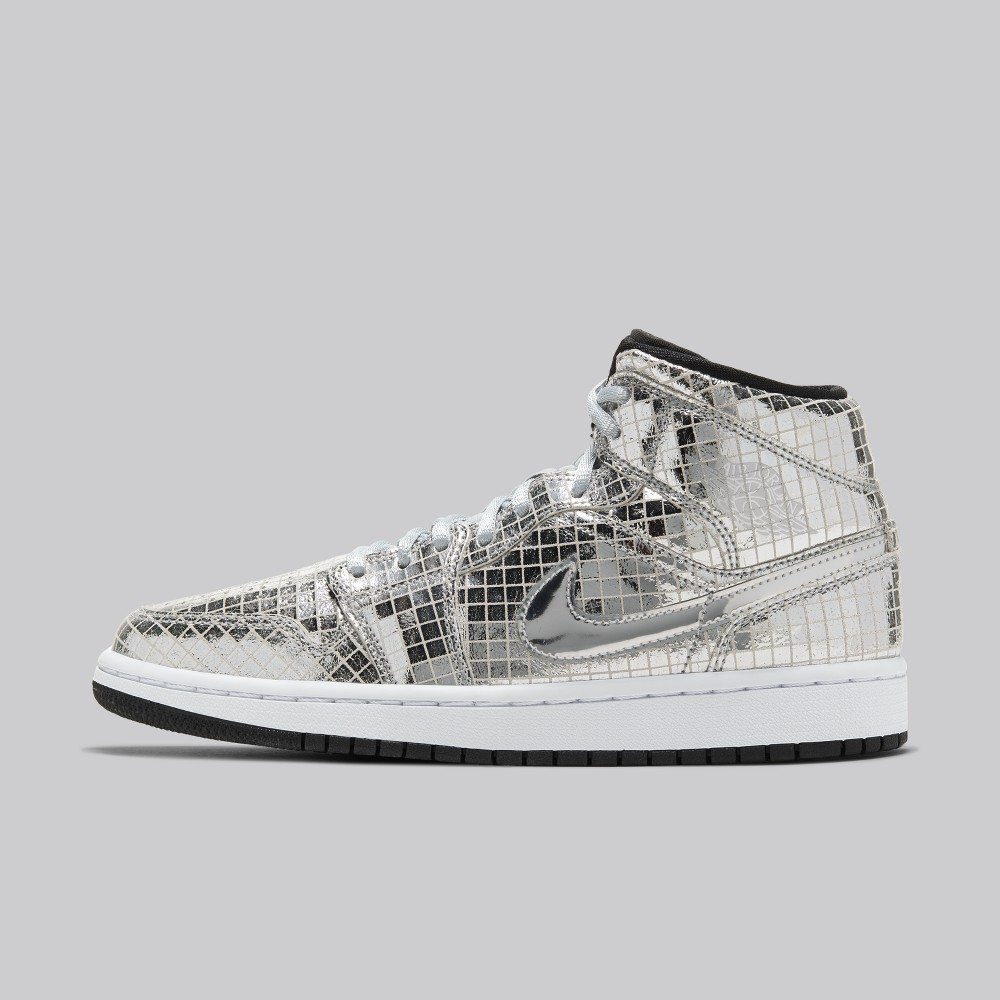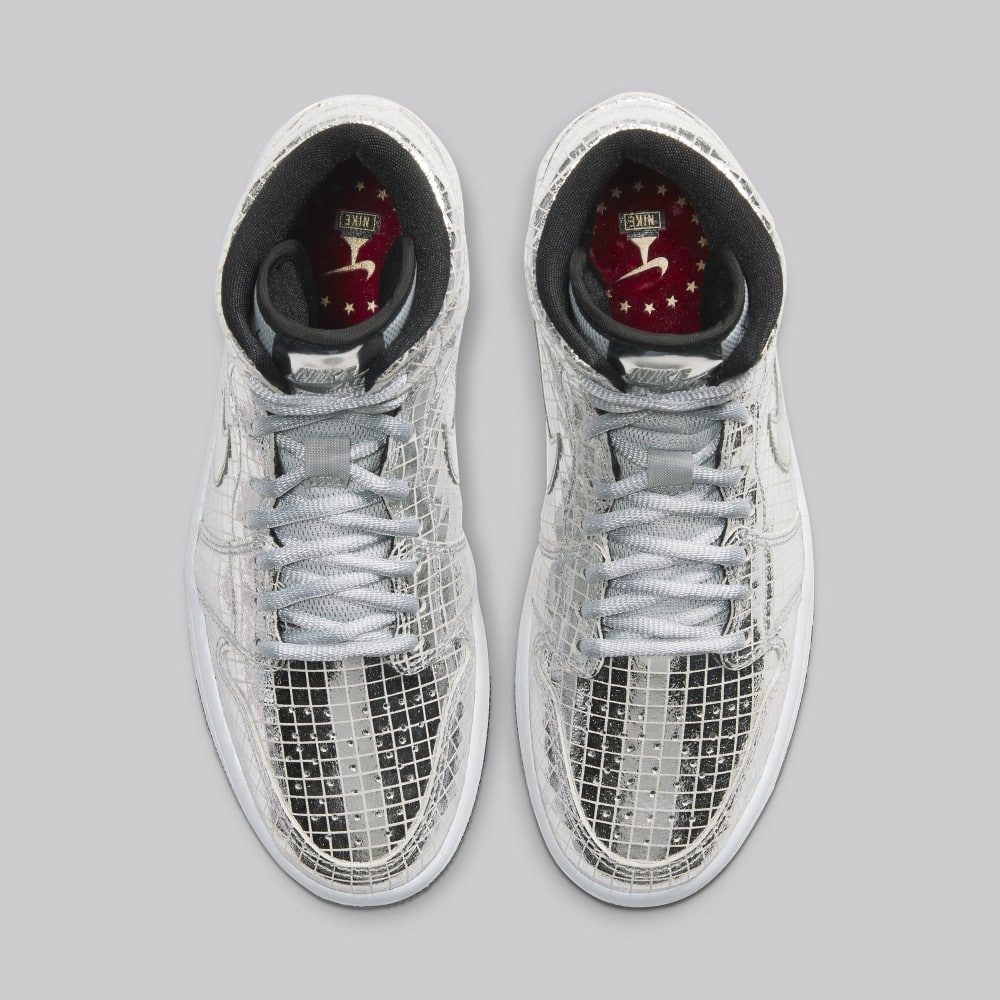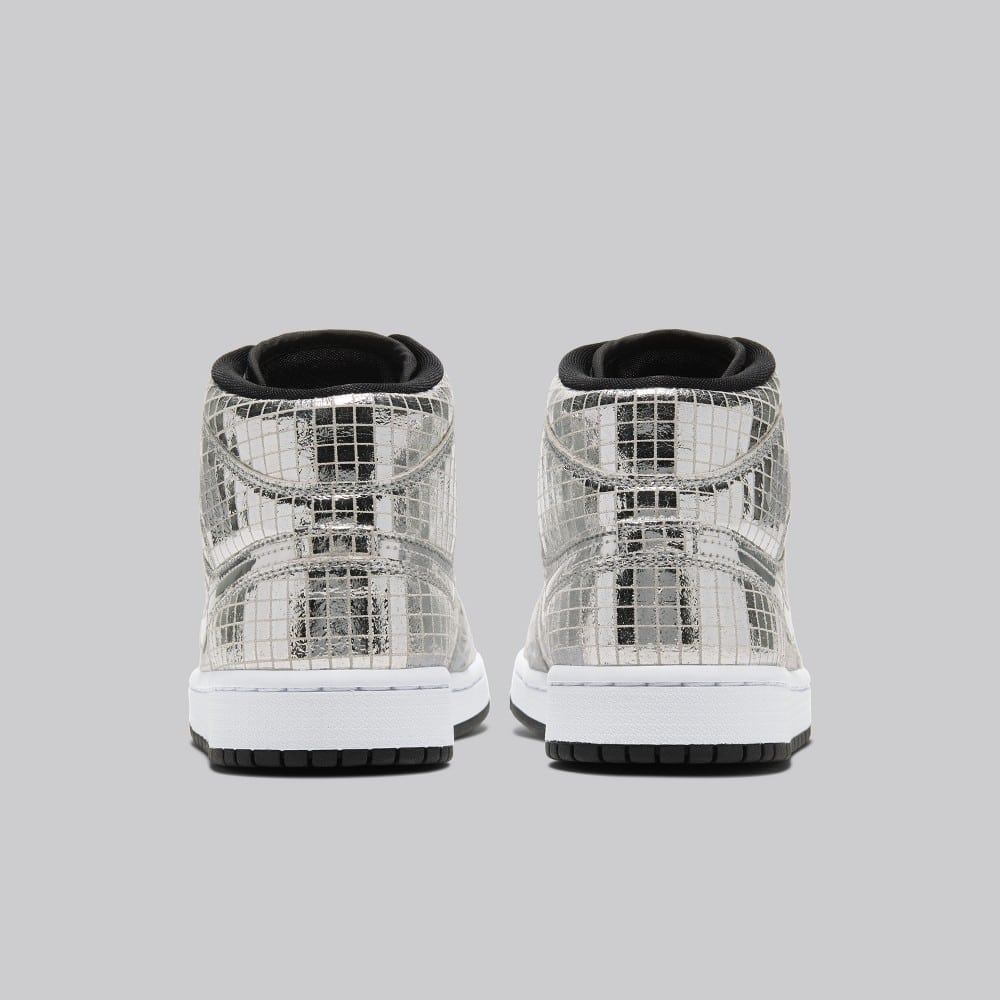 Original article 11.11.2019
2019 could just be the biggest year for the Air Jordan 1 Mid. This year, many AJ1 Mids were dropped by Jordan Brand. Recently, there were even some models in the big "Fearless Ones" collection, like the Blue The Great x Air Jordan 1 Mid or the Melody Ehsani x Air Jordan 1 Mid.
Just recently, some pictures of a new Air Jordan 1 Mid have appeared, which are probably waiting in line at the disco. This is because the new version might be the weirdest we've seen this year. The colour scheme has that nostalgic look inspired by a disco ball. Even the side Swooshes have a matching silver colour.
A grey midsole, laces, and tongue accentuate the exceptional look, while a black outsole and red insole complete the overall design.
What do you think, is this latest shoe a cop or a drop?
People are still divided on IG with these latest Mids. What do you think of the wicked look though? Is this something you see yourself wearing? Unfortunately, there is no further information yet. If you don't want to miss the next info, you should download our Grailify app. There, you can get all the latest information directly on your smartphone.
https://www.instagram.com/p/B4qmIIXhtXb/?utm_source=ig_embed&utm_campaign=loading